Facebook's former elections boss now questions social media's impact on politics – Fox Business
Katie Harbath joined Facebook more than a decade ago as the first Republican employee in the company's Washington, D.C., office, pushing skeptical members of Congress on the virtues of the young social network for healthy elections.
Now she is pitching a different message. After rising to become Facebook's public-policy director for global elections, Ms. Harbath left the company last year and teamed with a group now advising lawmakers in Washington and Europe on legislation advocating more guardrails around social media.
In her role at Facebook, now Meta Platforms Inc., Ms. Harbath had been the face of the company on many political issues and a liaison with governments and parties around the world. She says that when she resigned in March, she had come to believe that unless there is urgent intervention from governments and tech platforms, social media will likely incubate future political violence like that of the Capitol riot on Jan. 6, 2021.
FACEBOOK PARENT COMPANY META SIGNS 'LARGEST EVER' LEASE IN DOWNTOWN AUSTIN: REPORT
"I still believe social media has done more good than harm in politics, but it's close," she says. "Maybe it's 52-48—and trending south."
Ms. Harbath, 41 years old, is the highest-ranking former Facebook executive now working with the Integrity Institute, a startup nonprofit founded by former employees who had worked on identifying and mitigating potential societal harms caused by the company's products. The institute is now advising lawmakers and think tanks around the world on these issues.
Ms. Harbath, now also a fellow at several Washington think tanks focused on election issues, joins a growing number of former Facebook executives who have gone public with their criticisms of the company. She says she no longer thinks her former company, including Chief Executive Mark Zuckerberg, has the will to address its core problems in the way she believes is necessary.
"I'm disappointed in leadership, and I hate the fact that I'm disappointed in leadership," she said of the company.
Meta spokesman Andy Stone said Ms. Harbath "helped represent the company around the globe. We thank her and wish her the best."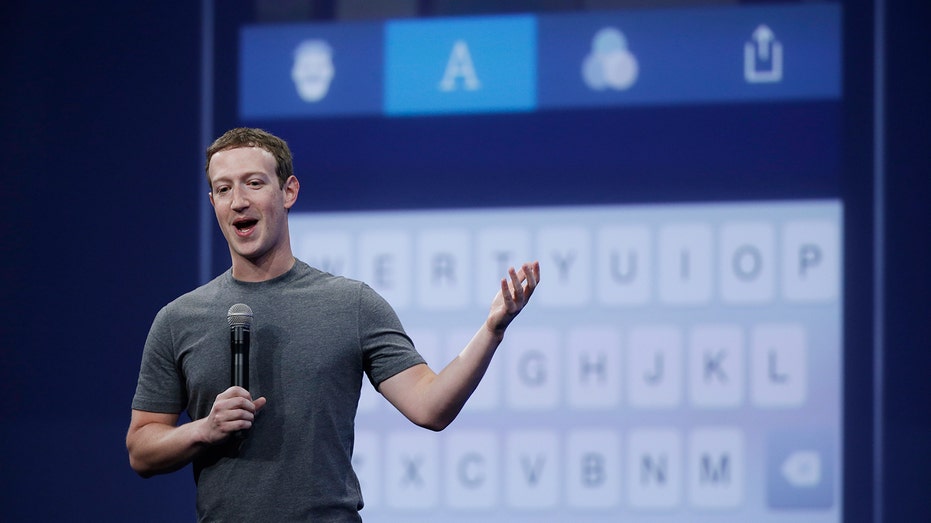 Ms. Harbath says that Meta is so consumed with daily crises that it neglects more proactive planning, and that her efforts to build a plan for 2024 electoral threats were dismissed. Among other things, she says, if tech platforms including Facebook don't draw better lines between news and paid political propaganda, operatives will systematically erode the distinction.
Regarding the events of Jan. 6, 2021, for example, Facebook and other social-media platforms were used extensively by those contesting the election results and organizing the rallies that culminated in violence. She said the company should be doing more to scrutinize both whether it could have done more to head off violence of the sort that erupted on Jan. 6 and what role its platforms have played in making politics more vitriolic.
"While they're right that they don't deserve sole blame, there should be more soul-searching," she says.
FACEBOOK'S PUSHBACK: STEM THE LEAKS, SPIN THE POLITICS, DON'T SAY SORRY
Mr. Stone said Meta invested heavily in its 2020 election preparations and continues to work on the issues that she described as causes of concern.
Facebook's policy team, led by Ms. Harbath's former boss Joel Kaplan, often didn't accept changes pushed by internal researchers and staffers on the company's integrity team charged with assessing potential harm to users.
Documents reviewed by The Wall Street Journal show that integrity staffers felt the policy team often placed business and political concerns above the risks to users. Facebook has said it invested billions of dollars and hired tens of thousands of employees dedicated to preventing such harms.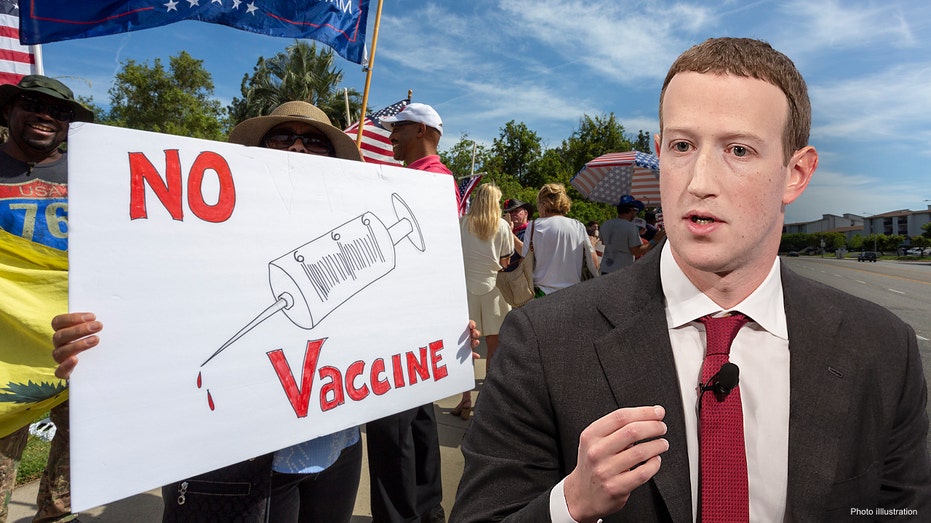 "Inside of Facebook, Katie was the face of the people who told us 'no,' " said Sahar Massachi, one of the Integrity Institute's founders. Ms. Harbath had been "the honorable opposition," he said; he credits her with bringing political savvy and connections to the new organization.
Ms. Harbath praises Meta's work on voter registration and political-ad transparency as groundbreaking, and says as a consultant she hopes to help outside groups find other ways to make social media a healthier part of politics.
"People know where to put a whistleblower and they know where to put a loyal company spokesperson," says Nu Wexler, who worked on the policy communications team with Ms. Harbath and is now a partner in a Washington, D.C., communications firm. "I don't know they know where to put someone like Katie."
Ms. Harbath grew up in a conservative Wisconsin family in a paper-mill town, and attended the University of Wisconsin with plans to be a journalist.
Ticker
Security
Last
Change
Change %
FB
META PLATFORMS INC.
331.79
-0.67
-0.20%
After graduation, she landed a job at the Republican National Committee, where her limited experience blogging earned the 23-year-old a role overseeing its digital-campaign efforts.
Several years later, she joined Facebook, where she eventually oversaw a staff of as many as 60 employees that trained political parties in how to best use the platform and helped design the company's election policy. She says there was a working assumption throughout the company that more Facebook usage would make governments more transparent and expand people's ability to engage in public discourse.
FACEBOOK EMPLOYEES TRIED TO SUPPRESS CONSERVATIVE NEWS OUTLETS, REPORT SHOWS
Ms. Harbath says her doubts about the premise originated in 2016, when elections in the Philippines and the U.S. and the Brexit campaign in the U.K. were awash in misinformation spread on Facebook.
After that, Ms. Harbath says, her role shifted from primarily trying to promote Facebook as a positive force to more often trying to prevent foreign governments, criminals, troll farms and other bad actors from abusing it.
As public criticism of Facebook mounted, she says, executives put a heavy focus on what internally was called defensibility—forming policies based in part on whether the company would face external attacks or criticism. She says her job became consumed by "escalations"—an internal term for potential public-relations crises and high-profile complaints.
"Eighty percent of my time was spent doing escalations," she says.
CLICK HERE TO GET FOX BUSINESS ON THE GO
A restructuring in her department stripped her of much of her authority over election policy heading into 2020, she said, and the company rejected her proposal to refocus her work on heading off electoral threats before 2024, when a number of major global elections are scheduled. On Jan. 6, she watched the riot at the Capitol unfold on television.
"That was a key day in terms of deciding to leave," she said. "If I wasn't going to be able to have impact internally, I needed to go somewhere where I could actually do something."
This article originally appeared in The Wall Street Journal
Poroshenko, ex-President, Returns to Ukraine, Roiling Politics – The New York Times
Petro O. Poroshenko, a former president, returned to Kyiv on Monday facing possible arrest, adding internal political turmoil to a threat of Russian invasion.
KYIV, Ukraine — Ukraine's former president and a leading opposition figure, Petro O. Poroshenko, returned Monday to Kyiv, where he faced possible arrest on charges of treason, adding internal political turmoil to the mounting threat of a Russian invasion.
Mr. Poroshenko led Ukraine from 2014 until 2019, when he was soundly defeated by his rival, Volodymyr Zelensky, the current president. Mr. Poroshenko's return escalates their long-running feud and focuses attention on Ukraine's fractious domestic politics, which analysts and critics say is a perilous distraction as the Kremlin masses troops at its border.
Since Mr. Zelensky took power, his government has questioned Mr. Poroshenko as a witness in a raft of criminal cases that he claims are politically motivated. On Monday he said he was under investigation in more than 120 separate cases. Police in the past month have also searched the apartments of members of his political party.
The charges of treason and supporting terrorism stem from his policy as president of allowing the purchase of coal from mines in areas in eastern Ukraine held by Russian-backed separatists, for use in factories in government-controlled territory.
He has said it was a necessary compromise to avoid economic collapse, and denied benefiting personally from any of the deals.
Mr. Poroshenko left Ukraine last month, saying that he had meetings elsewhere in Europe. Prosecutors say he left to avoid a court hearing. But he later announced he would return to Ukraine to face charges, and arrived early Monday at Zhuliani airport in Kyiv.
His hearing lasted all day and into the night without a decision on whether he would be arrested, and the court eventually said a ruling would come on Wednesday.
Mr. Zelensky, a former comedian, scored a landslide victory over Mr. Poroshenko two years ago, running as an outsider to politics who would fight corruption and uproot the entrenched interests of Ukraine's political class.
But Mr. Zelensky's popularity has since slumped. Opinion polls today show only a slight advantage in a potential future election against Mr. Poroshenko, who is now a member of Parliament in the European Solidarity party.
Mr. Poroshenko retains a base of support in Ukrainian nationalist politics, particularly in the country's western regions, which want closer ties with Europe. He has clashed with Mr. Zelensky over the direction of Ukraine's future, and has criticized him for what he claims is giving ground in peace negotiations with Russia to resolve the war in eastern Ukraine.
His appearance in the capital where he once governed comes after a week of mostly futile negotiations between Russia and the West seeking a solution to tense disagreements over the security of Eastern Europe, which has led to new fears that President Vladimir V. Putin of Russia could soon order a military offensive.
In an interview before his return to Ukraine, Mr. Poroshenko said that his arrest might help Mr. Zelensky sideline a rival but that the political instability would play into Mr. Putin's hands.
"He wants to undermine the stability in Ukraine," Mr. Poroshenko said of Mr. Putin. "He analyzes two versions: One version is a military aggression through the Ukrainian-Russian or Ukrainian-Belarusian border. The second is just to undermine the stability inside Ukraine, and in this way just stop Ukraine from our future membership in NATO and in the E.U."
In Kyiv, opinions differed on whether the threat of an arrest was just another maneuver in Ukraine's typically byzantine politics at home, or something more ominous related to the Russian threat. Polls have consistently shown Mr. Zelensky and Mr. Poroshenko to be Ukraine's most popular politicians.
Some analysts suggested that Mr. Zelensky might be seizing on the distraction of the Russian military buildup on the Ukrainian border to sideline an opponent, or that he hoped to tamp down possible opposition protests if he is forced to make unpopular concessions to Moscow to avoid an invasion.
"Maybe he thinks that with forces on the border, Ukrainians won't protest" an arrest of the opposition leader, said Volodymyr Yermolenko, editor in chief of Ukraine World, a journal covering politics. If so, he said, it is a risky move.
"With the situation on the border, when everybody is yelling, 'There will be a war,' it's very strange," Mr. Yermolenko said of the spectacle of Ukraine's two leading politicians squabbling despite the existential threat to their country. "It just seems ridiculous."
Mr. Zelensky's aides have said that the charges against Mr. Poroshenko are justified and that courts have already issued arrest warrants for others accused in the same case, including a prominent pro-Russian politician in Ukraine, Viktor Medvedchuk. They have said the courts, not the government, decided the timing of a possible arrest and other actions, including the freezing of Mr. Poroshenko's assets earlier this month.
Mr. Poroshenko offered no evidence of a Russian hand in the political turmoil and described internal Ukrainian feuds as the most likely cause of the legal pressure he faced. But he said Mr. Zelensky might hope to win concessions from Russia by arresting a politician aligned with the nationalist wing of Ukrainian politics.
"I am absolutely confident this is a very important gift to Putin," Mr. Poroshenko said. "Maybe with this gift he wanted to launch a negotiation with Putin, as a precondition."
After massing tens of thousands of soldiers on Ukraine's border through the fall, Russia demanded last month that the United States and NATO pull back forces from countries in Eastern Europe and guarantee that Ukraine not join the Western alliance.
Diplomatic talks last week with Russia ended inconclusively, and Russian officials now say they are awaiting a written response to their demands from the United States.
As a contingency, in case the Western diplomacy fails, Ukraine has also been quietly pursuing talks with Russia and proposed a bilateral meeting between Mr. Zelensky and Mr. Putin. On Friday, the Ukrainian presidential chief of staff, Andriy Yermak, suggested a three-way video conference with the Russian and Ukrainian leaders and President Biden.
Understand the Escalating Tensions Over Ukraine
---
The feud between the current and former presidents is seen as mostly personal, rather than ideological. Mr. Zelensky, former officials have said, was stung by Mr. Poroshenko's attacks during the presidential campaign in 2019. Mr. Poroshenko's government in 2017 also banned broadcasts of one of Mr. Zelensky's most popular comedic television shows, as one of the actors was accused of supporting Russia's annexation of Crimea, which would be a violation of Ukrainian law.
The feud between the two men continued through the fall and winter, even as Russian forces massed at the border.
"The Russian threat didn't stop them," said Orysia Lutsevych, head of the Ukraine program at Chatham House in London.
One motivation for the arrest, she said, may be Mr. Zelensky's plans to run for a second term in 2024 on a record of removing the country's wealthy businessmen, known as oligarchs, from politics. Mr. Poroshenko owns a chocolate and candy company.
But the United States government has warned of a possible Russian invasion of Ukraine within weeks or months. It was a point hinted at by Britain's ambassador to Ukraine, Melinda Simmons, who pointed out the inconvenient timing of the feud in a statement on Monday.
"All political leaders in Ukraine need to unite against Russian aggression right now," she wrote. "So important at this time not to lose sight of this."
Too much money in politics, and not enough in democracy | TheHill – The Hill
The anniversary of Jan. 6 was a grim reminder of our democracy in crisis. Instead of hoping that the upcoming midterm elections will be a period of convergence on kitchen-table constituent priorities, we have ample reason to fear greater division. Recent election cycles have escalated polarization and mistrust.
Our dollars are adding fuel to the fire. We have too much money in politics and not nearly enough money in democracy.
The 2020 election cost over $14 billion, the most expensive on record. Already, nonprofits like OpenSecrets and other campaign spending watchdogs predict that 2022 will set new spending records. At the same time, America's multiracial democratic experiment, following five decades of declining public trust in government, stands at a crossroads. Organizations like International Institute for Democracy and Electoral Assistance have labeled the U.S. a "backsliding" democracy, and The Institute of Politics at the Harvard Kennedy School released a national poll of America's 18- to 29-year-olds in December that indicates a majority of young Americans believe our democracy is "in trouble" or "failing."
Many people who care about improving their communities choose to donate to political elections as their primary strategy to advance preferred policies. That is logical, of course, but insufficient.
A healthy democracy itself is essential for our system of self-government to function and rise to the challenge of tackling major challenges like public health, economic security, and education. It requires an engaged citizenry with civic knowledge, mutual trust, and a sense of community responsibility — regardless of political affiliation.
Donors need to rebalance their portfolio for short-term investments in elections together with long-term investments in our democracy.
If we can't trust our elected representatives to express the will of their constituents, it won't be solved by one more election. It requires strengthening through bottom-up investments in our local civil society and democracy, with an eye towards early intervention in our civic infrastructure.
Young people, who will inherit our democracy, know this well. I had the opportunity to speak with a young woman from Rhode Island recently, who told me "When you take a group of young people and talk to them about what is possible in their community, they start to believe they are capable of creating long-lasting and necessary adjustments for the betterment of society in all spaces."
Investing in real-world democracy education for our nation's young people is the high-impact, long-term investment our democracy needs now.
For a fraction of what is spent in a few months for an election, civics education organizations deliver high quality, project-based civics lessons to tens of thousands of students each year. The future of our institutions and systems belongs to millions of young Americans who see our collective challenges and are wondering if they might suffer them or solve them. We know that when young people are not just spectators to civic chaos, but active change makers it benefits them and sets us on a better path forward.
Starting at the school and neighborhood level, students can identify issues that matter to them and engage in deliberation, participatory research and community problem solving. This makes them agents of change, not just spectators of political bloodsport.
At Generation Citizen, a national civics education nonprofit, we've seen positive civic learning exemplified through nonpartisan, student-led projects that build on U.S. History classes. A class of 8th grade students from Fall River, Mass., was interested in protecting marine wildlife from plastics pollution, and wanted to beautify their city so that young people like themselves could take pride in their community and want to build their lives there. Students deftly grabbed local media attention and testified before the city council's ordinance committee, successfully advocating for the reconsideration of a plastic bag ban.
Our communities and our students need these initiatives, which unlock a sense of agency in young people and a sense of hope in one's community. Today, the investment helping young people get on the first rung of democracy's ladder is too small, and the investment in hyperpolarized elections is too large.
Elizabeth Clay Roy is CEO of Generation Citizen, an organization working to transform civics education through working with thousands of young people every year.
Politics Briefing: Health Canada approves Pfizer's COVID-19 antiviral treatment – The Globe and Mail
Hello,
Health Canada has approved Pfizer's oral antiviral treatment, known as Paxlovid, for COVID-19.
"This is welcome news we hope will save lives, reduce illness and lessen the burden on our health care systems and health care workers," Health Minister Jean-Yves Duclos said at a news conference, describing the treatment as an additional clinical tool for treating COVID-19.
Health Canada has authorized the treatment for adults who test positive for COVID-19 on a molecular or a rapid test, who have mild or moderate symptoms, and are at high risk of becoming severely ill.
However, Mr. Duclos said no drug is a substitute for vaccination and public-health measures.
The minister confirmed the first delivery of the drug arrived over the weekend, ahead of regulatory approval today. The prescription drug can be used at home, he said.
Public Services and Procurement Minister Filomena Tassi, at the same news conference, said 30,000 treatment courses are now in Canada, with another 120,000 coming by the end of March. She said Canada has procured a million doses, with an option for 500,000 more.
Limited supplies of Paxlovid have prompted the Public Health Agency of Canada to ask provinces and territories to prioritize the treatment for people at most risk of serious illness, including severely immune-compromised patients and some unvaccinated people over the age of 60.
There's a story here on Health Canada's briefing, earlier today, on Paxlovid.
This is the daily Politics Briefing newsletter, written by Ian Bailey. It is available exclusively to our digital subscribers. If you're reading this on the web, subscribers can sign up for the Politics newsletter and more than 20 others on our newsletter sign-up page. Have any feedback? Let us know what you think.
TODAY'S HEADLINES
O'TOOLE PRESSED TO REVIVE COMMITTEE – Conservative Leader Erin O'Toole is facing pressure from a growing number of MPs who want him to reverse course and revive a special parliamentary committee that probed Canada-China relations. Story here.
INCREASED FEDERAL SPENDING ON OUTSOURCING CONTRACTS – Federal government spending on outsourcing contracts has increased by more than 40 per cent since the Liberals took power, a trend at odds with the party's 2015 campaign promise to cut back on the use of consultants. Story here.
RESEARCHERS OFFER ADVICE FOR FIXING SPORTS ABUSE – As Ottawa reviews how national sport organizations deal with abuse within their own ranks, University of Toronto researchers are laying out a possible path for the government to fix a system rife with potential conflicts of interest. Story here.
DOUBTS ON AIRPORT COVID-19 TESTING UPON ARRIVAL – Canada's Chief Public Health Officer cast some doubt on the continued value of the government's mandatory on-arrival COVID-19 testing policy for international air travellers. At the same time, business groups called for the policy to end. Story here.
TRUCKING COMPANIES FEEL IMPACT OF VACCINATION REQUIREMENT – Trucking companies are already feeling the impact of the federal government's border vaccination requirement, with a sizable number of drivers leaving the business ahead of the new rule that came into force over the weekend. Story here.
LIBERAL MP SUPPORTS TAX FOR UNVACCINATED – A Liberal MP who works as a medical doctor says he's in favour of making unvaccinated Canadians pay some kind of a special tax – and he believes others in his party agree. Marcus Powlowski outlined the view in a panel discussion with fellow MPs that aired on Saturday on CBC's The House. Story here from CBC.
ANTI-VAXX TAX BILL IN FEBRUARY Quebec Premier François Legault says his government will table its anti-vax tax bill early next month. "The goal is to do everything to insist that people get vaccinated," said of the legislation during a Sunday evening appearance on the Radio-Canada show Tout le monde en parle. Story here from The Montreal Gazette. Meanwhile, The Hill Times newspaper report that some pollsters say taxing anti-vaxxers is controversial, but could help Mr. Legault's bid for re-election in October.
PREMIER ON THE ROAD – Ontario Premier Doug Ford was out on the roads of Toronto today, driving around in his 4×4 pickup helping other drivers caught in the snowstorm that hit the region. Story here from CTV.
THIS AND THAT
The House of Commons has adjourned until Jan. 31 at 11 a.m. ET.
JOLY VISITING UKRAINE – Foreign Affairs Minister Mélanie Joly is taking a trip to a country her department is urging Canadians to avoid. Ms. Joly departed Sunday for a trip to Europe that includes a stop in Ukraine, now facing the possibility of invasion by Russia. On Saturday, Global Affairs Canada updated a travel advisory, available here, warning against non-essential travel to Ukraine "due to ongoing Russian aggression." In Kyiv, Ms. Joly will meet with the Ukrainian Prime Minister and Deputy Prime Minister as well as Canadian troops working on training efforts in support of the Security Forces of Ukraine. The minister is also travelling to Paris and Brussels for meetings with officials including NATO Secretary-General Jens Stoltenberg. She returns to Canada on Jan. 22.
PHILLIPS REPLACED – Ontario Premier Doug Ford has appointed Paul Calandra to replace Rod Phillips as Long-Term Care Minister. Mr. Phillips announced his departure from the post and politics last week to return to the private sector. There's a story here on that development. Mr. Calandra will add the new cabinet post to his existing responsibilities as Minister of Legislative Affairs and Government House Leader, said a statement from the Premier's office. Of, Mr. Phillips, the Premier said, "I have no doubt there are great things for Rod ahead."
LEGISLATIVE AGENDA IN ALBERTA – Alberta Premier Jason Kenney says the spring session of the Alberta legislature will begin with a Speech from the Throne on Feb. 22, and Finance Minister Travis Toews will deliver the 2022 budget on Feb. 24.
NEW HILL TIMES REPORTER – Kevin Philipupillai is joining The Hill Times newspaper after completing a master's degree in journalism at Carleton University in Ottawa. Mr. Philipupillai previously earned a bachelor's journalism degree from King's College in Halifax and spent five years working as a producer at Accessible Media.
TRIBUTE
Alexa McDonough: The leader of the federal New Democratic Party from 1995 to 2002 died on Saturday at 77 after a long struggle with Alzheimer's disease. There is an obituary here.
Prime Minister Justin Trudeau remembered Ms. McDonough as "a trailblazer for women in politics and an inclusive voice for progressive change in Canadian politics." NDP Leader Jagmeet Singh noted that Ms. McDonough "dedicated her life to social justice, championed women in politics, and never backed down from a challenge." Conservative Leader Erin O'Toole praised the former NDP leader for her "trailblazing work" as a member of the Nova Scotia legislature and an MP.
In a Q&A here, Ms. McDonough's biographer, Stephen Kimber, talks about her inspiring tenacity.
THE DECIBEL – On today's edition of The Globe and Mail podcast, telecom reporter Alexandra Posadzki and Report on Business reporter Joe Castaldo talk about the story of Gerald Cotten , who founded Quadriga, one of the first cryptocurrency exchanges. His death in 2018, at the age of 30, coincided with growing concerns about the legitimacy of Quadriga. Jennifer Kathleen Margaret Roberston was Mr. Cotten's wife, and was there when he died. And despite being at the centre of a huge scandal, she's never spoken publicly about her husband's fraud or death – or the suspicion it cast on her – until being interviewed by Ms. Posadzki and Mr. Castaldo. The Decibel is here.
PRIME MINISTER'S DAY
Private meetings. The Prime Minister is scheduled tonight to participate in a virtual celebration of Thai Pongal, featuring front-line workers to highlight the contributions of Tamil Canadians during the pandemic. Toronto Mayor John Tory will be in attendance.
LEADERS
Conservative Leader Erin O'Toole was scheduled to hold a media availability.
No schedules provided for other party leaders.
PUBLIC OPINION
Ontario Premier Doug Ford is down six more points in polling approval amid frustration in Ontario over his handling of the COVID-19 pandemic, according to research by the Angus Reid Institute that also finds four premiers are receiving majority approval this quarter. The four are Nova Scotia's Tim Houston, Quebec's François Legault, John Horgan in British Columbia and Andrew Furey in Newfoundland and Labrador. Story here.
OPINION
Campbell Clark (The Globe and Mail) on a vaccine promise by Justin Trudeau that wasn't intended to be kept: "Justin Trudeau's Liberals made an election promise to pass a law to protect employers from being sued when they fire unvaccinated workers, and they didn't do it. Now those lawsuits are piling up. There's no sign the Liberal government plans to fulfill the promise. Mr. Trudeau didn't even put it in a mandate letter to any of his ministers. What's worse is that it's a promise that Mr. Trudeau was probably never really serious about keeping. Certainly, the Liberals never seemed to know how to do it. There was, after all, a not-insignificant question about whether Ottawa has the authority. Now employers are facing the lawsuits without the promised protections, with workers claiming they are owed cash payouts because non-vaccination is not a valid cause for dismissal."
Philippe Lagassé (Contributed to The Globe and Mail) on why parliamentarians can be trusted with sensitive security information: "Parliament needs its own standing committee that can safely handle classified information and review national-security matters. Canada's existing committee, the National Security and Intelligence Committee of Parliamentarians, or NSICOP, has MPs and senators as members but is part of the executive, meaning it first reports to the Prime Minister, who then tables a redacted version in Parliament. NSICOP must be rethought. While this hybrid model worked when the government controlled the House of Commons, NSICOP was never going to cut it when we had a minority Parliament. To reconcile the government's legitimate concerns about protecting classified information and Parliament's constitutional power to compel the production of documents, we need a security-cleared national-security committee of Parliament."
Tasha Kheiriddin (The National Post) on how she dared write about vaccinations, and paid dearly for it: "This episode has laid bare several things. First, that civil discourse is dead. The internet, which I alternately love and loathe, has emboldened millions of us to hurl insults into cyberspace under the cover of distance and anonymity. Comments once yelled at the TV in the privacy of our homes are now spewed out for all to read. My editor referred to it as "a firehose of bile." I already knew this from Twitter, which is hip-deep in the stuff, but this served as an intensely personal confirmation."
Got a news tip that you'd like us to look into? E-mail us at tips@globeandmail.com. Need to share documents securely? Reach out via SecureDrop