Fed pulls back economic aid in face of rising uncertainties – pentictonherald.ca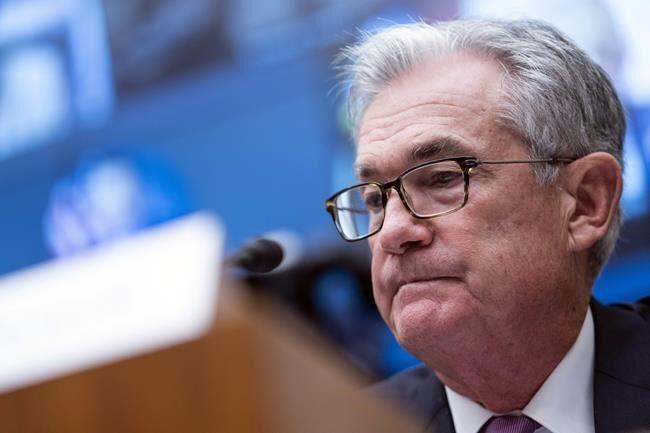 WASHINGTON (AP) — If you find the current economy a bit confusing, don't worry: So does the nation's top economic official, Federal Reserve Chair Jerome Powell.
At a highly anticipated news conference Wednesday, Powell said the Fed was sticking by its bedrock economic forecast: COVID-19 will eventually fade, which, in turn, will enable supply chain bottlenecks to unsnarl. More people will return to the workforce, the economy will strengthen and inflation pressures will ease.
And yet the nation's leading economic figure acknowledged that it isn't at all clear when or even whether things will play out the way he and other Fed officials hope. And so far, they haven't. The Fed won't likely gain a clear view of inflation and the job market, Powell suggested, until COVID-19 and its economic consequences — reduced travel, diminished spending, supply and labor shortages — further ease.
"We hope to achieve significantly greater clarity about where this economy's going and what the characteristics of the post pandemic economy are over the first half of next year," he said.
It's a view Powell has maintained even as inflation has jumped to a three-decade high, imposing a burden on households that are paying more for food, rent, heating oil and other necessities. In his remarks Wednesday after the Fed ended its latest policy meeting, Powell acknowledged the hardships that higher prices have inflicted on many families.
"People who are living paycheck to paycheck or seeing higher grocery costs, higher gasoline costs … we understand completely what they're going through," he said.
In the meantime, the Fed said, it will begin to try to counter those inflation pressures by reducing its $120 billion in monthly bond purchases by $15 billion a month, starting this month. Those purchases, launched last summer, have been intended to hold down long-term interest rates to spur borrowing and spending. With the economy recovering, they aren't needed, Powell suggested.
The Fed could alter the pace of its tapering, it said in a statement. It might, for example, accelerate the reductions, if inflation worsened. But if it sticks with that pace, the bond buys would end by June. That would allow the Fed to possibly raise its benchmark short-term rate, which affects a broad range of consumer and business loans and is now pegged at zero, as soon as that month.
Some economists and investors expect the Fed to do just that. Raising rates in June would be much earlier than was expected as recently as this summer, when Fed policymakers forecast that they wouldn't do so until late 2023.
At his news conference, though, Powell downplayed the likelihood of a rate hike anytime soon. He said unemployment is still too high, with 5 million fewer people working than before the pandemic. That observation suggested that Powell will want to keep rates low until unemployment drops as close as possible to its pre-pandemic level of 3.5%.
Yet in another sign of the economy's numerous uncertainties, he also acknowledged that hiring hasn't been as strong lately as he had hoped. With schools back in session last month, and a $300-a-week federal jobless benefit having expired, Powell and most economists expected that many more people would start taking jobs in September. Instead, hiring that month fizzled.
"I think there's room for a whole lot of humility here," the Fed chair said. "We're learning now, we have to be humble about what we know about this economy."
"It's difficult enough to just forecast the economy in normal times," he continued. "When you're talking about global supply chains in turmoil, it's a whole different thing. And you're talking about a pandemic that's holding people out of the labor force for reasons that we … don't have a lot of experience with. So it's very, very difficult to forecast and not easy to set policy."
Powell said the Fed wouldn't hesitate to rates rates if inflation accelerated, or if consumers and businesses began to expect higher prices, which can become a self-fulfilling trend. If companies, for example, expect higher costs, they will raise their own prices in response.
"For now, (the risk) appears to be skewed toward higher inflation," he said. "We need to be in a position to act in case in case it becomes necessary to do so or appropriate to do so."
Still, Eric Winograd, an economist at asset manager Alliance Bernstein, said Powell's comments seemed to suggest that he sees problematic inflation as "hypothetical rather than a realized event."
"The Fed clearly does not think that inflation is likely to stay at or near current levels, nor does it think that the labor market is back to full employment," Winograd added. "Until they become convinced either that inflation is durably too high, that inflation expectations have become unanchored or that the economy is at full employment, they do not intend to raise interest rates."
Powell did say that high prices could last into late next summer. But he stuck by the Fed's view that they'll likely decline after that. He also said that the large wage increases many Americans have received in recent months aren't fueling inflation further. Wages and salaries soared in the July-September period from a year earlier by the most in at least 20 years.
The central bank is shifting from a prolonged effort to boost the economy and encourage hiring to one that is also focused on addressing inflation. The Fed now faces the delicate task of winding down its ultra-low-rate policies, which it hopes will slow inflation, without doing it so rapidly as to weaken the job market or even cause another recession.
The economy has recovered from the pandemic recession, although growth and hiring stumbled in the July-September quarter, partly because a surge in delta cases discouraged many people from traveling, shopping and eating out. Many economists say they're hopeful that with vaccinations increasing and the delta wave fading, job growth rebounded in October from September's weak pace. The October jobs report will be released Friday.
The Fed's meeting occurred as Powell's future as Fed chair remains uncertain. President Joe Biden has yet to announce whether he will re-nominate Powell for another four-year term. Powell's current term expires in early February, but previous presidents have usually announced such decisions in the late summer or early fall.
Nobody seems to know what's going on with the economy – CNN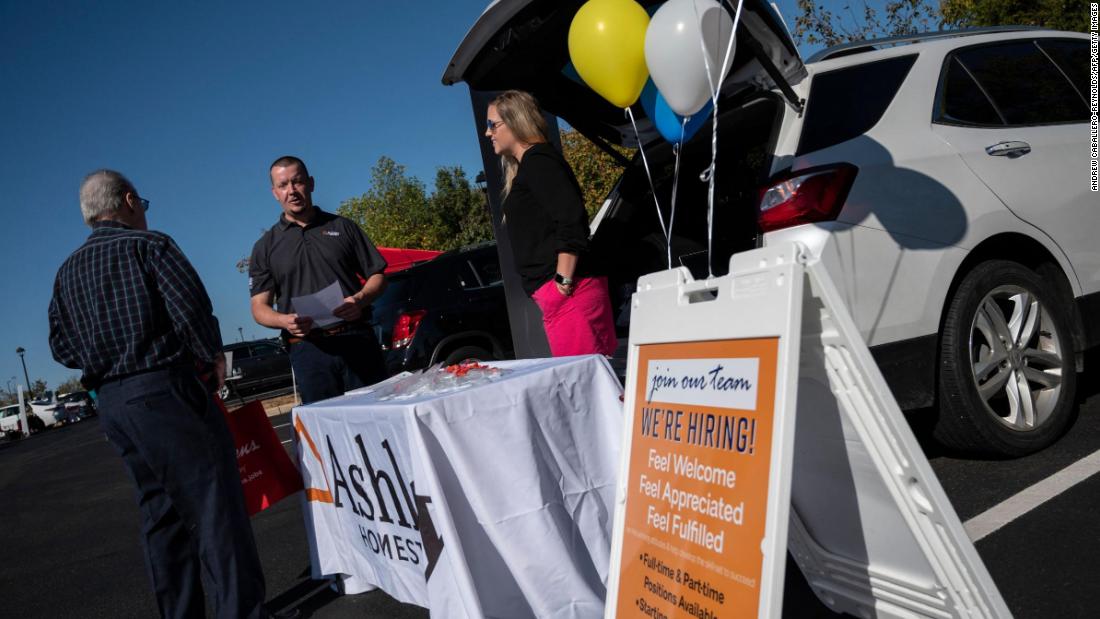 The economy is on the road to recovery from the coronavirus pandemic, reeling from inflation or a source of disappointment on jobs creation, depending on who you're talking to.
It's probably all three, and what happens from month to month seems to be something of a surprise. That element of unpredictability might be the most normal possible thing given the shock of the pandemic — the extraordinary government intervention to save the economy is unlike anything anybody alive today has ever seen.
It's hard to decide how important any single thing is.
Omicron Variant May Be Good For Economy – Forbes
The omicron variant of Covid-19 has sparked great fear. With time, we may find the fear to have been justified, but we may find the opposite: that this is good news for the economy.
It's still early days for our knowledge of omicron. Waiting to learn more seems to make sense, but consider this: Business decisions are being made every day. Any person who waits for perfect certainty—about the economy, technology or Covid-19—will never make a single decision. In many areas decisions have to be made this week. So it's worthwhile to consider how omicron may be good for the economy.
Omicron seems to be displacing the delta variant in South Africa. Ted Wenseleers showed that delta's share of total Covid-19 cases in South Africa has plummeted while omicron has surged. Because the early indications show that omicron was highly transmissible, it could well displace the delta variant around the world.
So far omicron has triggered a surge in infections in South Africa, but not a comparable increase in deaths. There's good reason for the virus to mutate to be less dangerous. Bugs that kill their hosts don't replicate as much as bugs that allow their hosts to remain alive. Many viruses in the past have evolved to be milder. We cannot take this idea too far, however.
The omicron virus may have mutated so that it has greater ability to infect those who already had been exposed to earlier variants. That's no surprise to South African scientists, who have observed a very high past infection rate in their population. The virus could not get ahead by finding people never exposed to any version of Covid-19, so it found a way to infect the previously ill, this theory goes.
BioNTech CEO Ugur Sahin said recently that current vaccines probably help protect against severe illness from the omicron variant, and that new vaccines are under development that would be more targeted against omicron. Given the speed with which our vaccines were developed, we may have new versions being tested in the lab right now. The question will be how long we have to wait for regulatory approval.
From an economic forecasting viewpoint, business leaders should consider the upside potential of omicron. Although it is way too early to be sure, we may find that the disease becomes dominated by a less dangerous mutation. Illness would continue if this happens, but with fewer deaths and hospitalizations. People would come to feel more comfortable dining out, traveling and seeking routine non-Covid healthcare tests and procedures. The rosy view is far from certain, but current evidence is not more pessimistic.
Companies that that are especially sensitive to the Covid pandemic should try to delay big decisions. We'll have better information in the coming weeks. But decisions that cannot be delayed should probably consider the possibility of a stronger economy rather than greater Covid problems.
Can the global economy battle through another COVID-19 setback? – Aljazeera.com
Video Duration 26 minutes 00 seconds 26:00
From:
Counting the Cost
A new coronavirus variant has forced governments to impose travel bans just as economies were starting to recover.
Last week, after scientists in South Africa identified a new coronavirus variant, borders were suddenly closed off to passenger travel from Southern African countries, oil prices fell more than 10 percent, and stock markets took a hit.
Markets and economies are expected to face weeks of uncertainty as investors closely watch for updates on Omicron. What comes next largely depends on what scientists discover and how quickly they do so.
Also, green hydrogen has been hailed as the energy of the future; can it help decarbonise economies?