Federal government banning social media platform TikTok from government phones – CBC News
The federal government is removing and blocking the video-sharing platform TikTok from all federal government devices, citing security reasons.
In an email sent to Global Affairs employees Monday, department officials said the Chief Information Officer of Canada made the decision following a review. The review found that TikTok's data collection methods could lead to cyber attacks, the email said.
The app will be deleted and blocked on all government-issued mobile devices on Feb. 28. The National Post first reported the story.
"The Government of Canada continuously works to ensure the cyber security of our networks by identifying threats and vulnerabilities, including those on social media platforms," the email said.
"The government will continue to monitor the situation and will work with partners to keep the information on our systems and networks secure."
WATCH | Federal government will remove TikTok from government-issued devices
Prime Minister Justin Trudeau says safety and security is a priority for his government following the move to ban TikTok from phones and tablets used by government employees as of February 28.
TikTok specializes in the sharing of short videos. Beijing-based internet technology company ByteDance owns the platform; its ownership has raised concerns at a time of heightened tensions between China and the West.
Last week, Canada's federal privacy regulator, along with three provincial counterparts, launched a joint probe of the platform's collection, use and disclosure of users' personal information.
Mona Fortier, the president of the treasury board, said in a statement that the chief information officer determined the app "presents an unacceptable level of risk to privacy and security."
"On a mobile device, TikTok's data collection methods provide considerable access to the contents of the phone," Fortier said in the statement.
"While the risks of using this application are clear, we have no evidence at this point that government information has been compromised."
Fortier added that the decision is in line with that of other governments.
The European Commission and European Council have banned TikTok on work devices, as have several American state governments. Most United States federal government employees are also barred from having the app on their government-issued phones, and the United States Congress is debating a bill which would ban TikTok across the country.
In response to a question from CBC News Monday, Trudeau did not say whether his government is considering a country-wide ban.
"This may be a first step, it may be the only step we need to take, but every step of the way we're going to be making sure we're keeping Canadians safe," Trudeau said in a news conference.
"Certainly, I suspect that as government takes the significant step of telling all federal employees they can no longer use TikTok on their work phones, many Canadians … will reflect on the security of their own data and perhaps make choices in consequence."
Prime Minister Justin Trudeau said last year that Canada's electronic spy agency, the Communications Security Establishment (CSE) is watching TikTok "very carefully."
TikTok, opposition parties respond to ban
A TikTok spokesperson said the government did not inform the company of the decision before to the announcement.
"We're disappointed that the Chief Information Officer of Canada has moved to block TikTok on government-issued mobile devices without citing any specific security concerns about TikTok or contacting us to discuss any concern prior to making this decision," the spokesperson said in an email to CBC News.
"We are always available to meet with our government officials to discuss how we protect the privacy and security of Canadians, but singling out TikTok in this way does nothing to achieve that shared goal. All it does is prevent officials from reaching the public on a platform loved by millions of Canadians."
The Conservative Party is calling for an expansion of the ban.
"We will fully comply with the directive to remove TikTok from government devices and will work to see that this ban is extended to include parliamentary devices," a party spokesperson said in a statement.
WATCH | Government's TikTok ban 'overly political,' tech expert says
Vass Bednar, the executive director of McMaster University's master of public policy program, questioned the decision to remove and block TikTok from all federal government devices while not asking similar cybersecurity questions about other apps.
"The leader and all Conservative caucus members will suspend their TikTok accounts and work with all parties to ensure our Parliament is protected."
NDP Leader Jagmeet Singh has been a prolific user of TikTok. He has nearly 880,000 followers on the platform.
"We take all security concerns seriously and we will comply with any directives issued about banning TikTok from government devices to ensure that information is protected," Singh said in a statement Monday.
"When security and intelligence agencies express concerns about digital platforms, Canadians expect elected officials to treat them seriously and take necessary action."
Myanmar military dissolves Suu Kyi's NLD party: State media – Al Jazeera English
BREAKING,
Party of Myanmar leader Aung San Suu Kyi among 40 political parties dissolved after failing to meet registration deadline, according to state television.
Myanmar's military-controlled election commission has announced that the National League for Democracy Party (NLD) would be dissolved for failing to re-register under a new electoral law, according to state television.
The NLD led by Nobel laureate Aung San Suu Kyi was among 40 political parties dissolved on Tuesday after they failed to meet the ruling military's registration deadline for an election, according to state television.
In a nightly news bulletin, Myawaddy TV announced the NLD among those who had not signed up to the election and were therefore automatically disbanded. The NLD has said it would not contest what it calls an illegitimate election.
The army carried out a coup in February 2021 after the NLD won the November 2020 parliamentary elections and subsequently jailed its leader Suu Kyi.
Suu Kyi, 77, is serving prison sentences totaling 33 years after being convicted in a series of politically tainted prosecutions brought by the military. Her supporters say the charges were contrived to keep her from actively taking part in politics.
The party won a landslide victory in the 2020 general election, but less than three months later, the army kept Suu Kyi and all the elected lawmakers from taking their seats in parliament.
The army said justified the coup saying there was a massive poll fraud, though independent election observers did not find any major irregularities.
Some critics of Senior General Min Aung Hlaing, who led the takeover and is now Myanmar's top leader, believe he acted because the vote thwarted his own political ambitions.
No date has been set for the new polls. They had been expected by the end of July, according to the army's own plans.
But in February, the military announced an unexpected six-month extension of its state of emergency, delaying the possible legal date for holding an election.
It said security could not be assured. The military does not control large swaths of the country, where it faces widespread armed resistance to its rule.
This is a breaking story. More to follow.
Gautam Adani acquires 49% in Quintillion Business Media for Rs 48 crore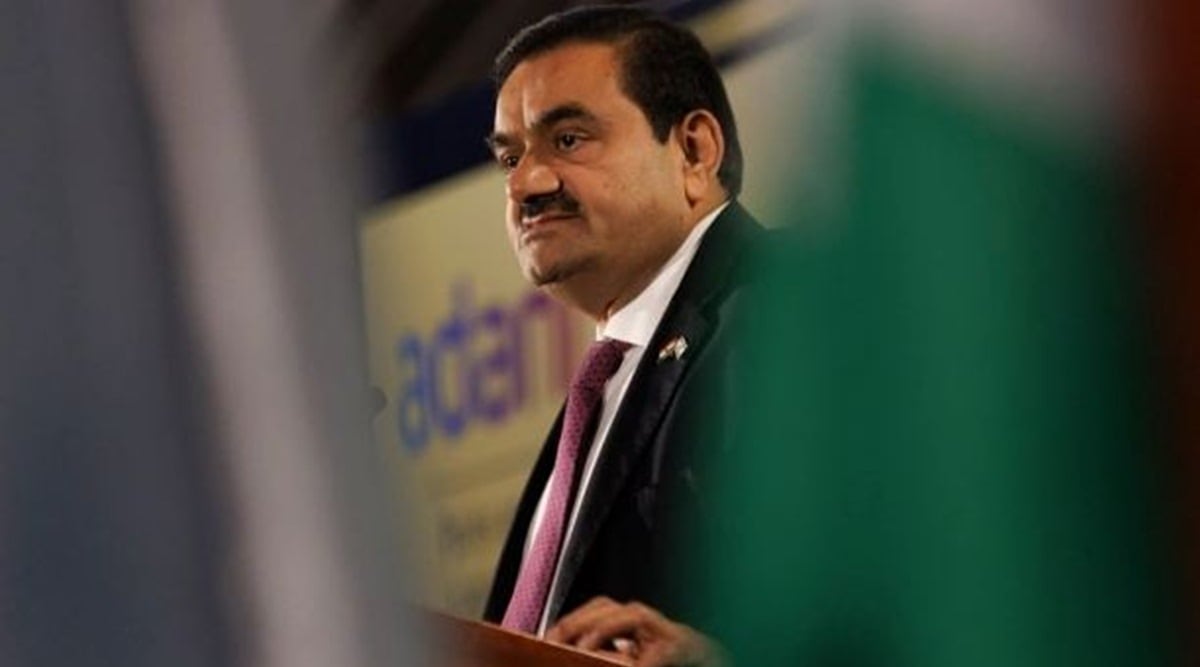 Billionaire Gautam Adani's AMG Media Networks has acquired about a 49 per cent stake in Raghav Bahl-curated digital business news platform Quintillion Business Media Pvt Ltd for about Rs 48 crore.
In a stock exchange filing, Adani Enterprises Ltd said its subsidiary AMG Media Networks Ltd has completed the acquisition which was originally announced in May last year.
The transaction was completed on March 27 for "Rs 47.84 crore", it said.
Quintillion Business Media runs the news platform Bloomberg Quint, now called BQ Prime.
Adani group had set up AMG Media Networks for its foray into businesses of "publishing, advertising, broadcasting, distribution of content over different types of media networks".
In May last year, it had signed a shareholders' agreement with Quintillion Media Ltd (QML) and QBML.
In September 2021, it hired veteran journalist Sanjay Pugalia to lead its media company Adani Media Ventures.
Twitter source code partially leaked online, court filing says
GitHub removed code shared without permission after request by social media giant, court filing says.
Twitter's source code has partially leaked online, according to a legal filing by the social media giant.
Twitter asked GitHub, an online software development platform, to remove the code after it was posted online without permission earlier this month, the legal document filed in the US state of California showed on Sunday.
GitHub complied with Twitter's request to remove the code after the social media company on March 24 issued a subpoena to identify a user known as "FreeSpeechEnthusiast", according to the filing with the US District Court of the Northern District of California. San Francisco-based Twitter noted in the filing that the postings infringe on the platform's intellectual property rights.
The filing was first reported by The New York Times.
The leak of the code is the latest hiccup at the social media giant since its purchase by Elon Musk, whose tenure has been marked by mass layoffs, outages, sweeping changes to content moderation and heated debate about the proper balance between free speech and online safety.
Musk, who bought Twitter for $44bn last October, said recently that Twitter would open the source code used to recommend tweets on March 31. Musk, who also runs Tesla and several other companies, said the platform's algorithm was overly complex and predicted people would find "many silly things" once the code was made public. It is not clear if the leaked source relates to the code used to recommend tweets.
"Providing code transparency will be incredibly embarrassing at first, but it should lead to rapid improvement in recommendation quality," he wrote on Twitter. "Most importantly, we hope to earn your trust."