First-ever Xiaomi Mi 11 Teardown reveals L-Shaped Cameras, Battery, and more – gizmochina
Another day, is it just another teardown video of a smartphone? Well, no. The Xiaomi Mi 11 which launched yesterday is the World's first Snapdragon 888 SoC-powered flagship smartphone. Hence, let's delve into see what Xiaomi has packed inside for us.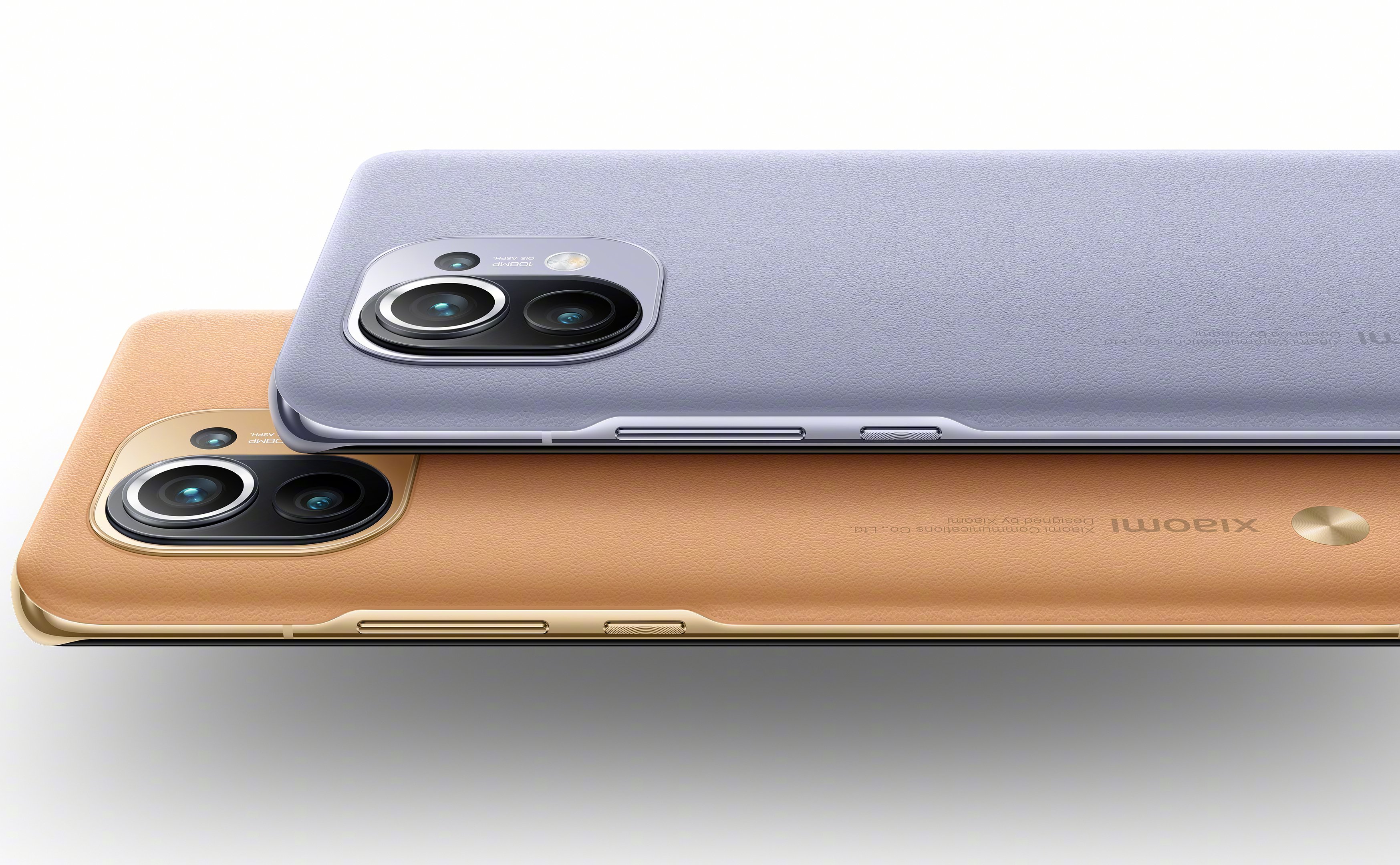 Before we tear it apart, let's look at what comes inside the box. Opening it up has documentation and the Mi 11 itself. As we all know, the Mi 11 doesn't come with an in-box Adapter. However, Xiaomi is kind enough to give you the option of getting a free 55W GaN charger(limited time).
Moving on, the device in testing is a smoked Purple Leather Edition. The video by AIO Technology(via GSMArena) begins with a scratch test to get to know about the toughness of Corning Gorilla Glass Victus. Surprisingly, Xiaomi pre-installs a screen protector on the Mi 11 despite assuring 2x improved scratch resistance glass.
[embedded content]
Rear Panel, Display
Although the screen survives keys, and sharp blades' harm, it does give up on the Screwdriver as we see deeper grooves on harder scratch. At the bottom, there is the SIM-tray which, according to the video, has outer and inner mid-part made of metal but has a plastic frame.
In case you don't know, neither of the Mi 11 variants comes with an official IP rating. The flexible Vegan leather back on this edition becomes the icing on the cake for easy removal. Prying it open, you can see adhesives all over the other side of the back panel that is covered with cushion foam. Inside, we see the components arranged horizontally into three sections.
Camera, Motherboard
The first part shows the L-shaped Camera modules inside the squircle housing. This is a drastic change from the vertical strip on the predecessor, the Mi 10. Removing the screws(17-Total) and prying the layout reveals that Flashlight is independent and connects to the motherboard via a cable.
The back of the camera layout also has cushion foam for protection. Moving the cable clamps we see the Entire module(with 7 cushion foams on the back) consisting of an NFC Coil, A Conductive Cloth, and a Wireless Charging Coil(with heat dissipation layers).
Removing this shows the motherboard and cameras. After disconnecting the battery, sub-board from the mainboard we see the entire Camera module is fused to a single cage. The main lens is a Samsung ISOCELL HMX, while the ultrawide and macro lenses are of OmniVision's CMOS OV13B10 and Samsung S5K5E9 respectively.
They also have copper foils attached to their cables as a heat sink. Speaking of which, the top and bottom portion of the motherboard also has copper foils for heat dissipation and the silver portion is the thermal paste that is applied over the Snapdragon 888 processor. Underneath the board, we see the Top earpiece that doubles as a stereo speaker and another VC plate for more cooling.
Battery, Rear portion
The below portion has an equally well-built enclosure around the components. Starting with the clamp that has cushion foams to hold the cables, it reveals the portion with Speaker(tuned by Harmon Kardon), Squared X-axis linear Vibration motor, SIM-tray, Type-C Port.
Finally, the 4,600mAh battery and mid-frame. Two pull tabs hold the BM4X Li-ion Polymer Battery that is made by Sunwoda Electronics Co Ltd. After this, removing the mid-frame reveals the Goodix's in-display fingerprint sensor which also doubles as a heartrate sensor.
ALWAYS BE THE FIRST TO KNOW – FOLLOW US!
Apple hires former BMW executive for car project
Apple Inc has hired Ulrich Kranz, a former senior executive at BMW AG's electric car division, to help its vehicle initiatives, Bloomberg News reported on Thursday, citing people familiar with the matter.
Kranz will report to Apple veteran Doug Field, who led development of Tesla Inc's mass-market Model 3 and now runs Apple's car project, the report said.
Apple did not immediately respond to Reuters request for comment.
The iPhone maker's automotive efforts, known as Project Titan, have proceeded unevenly since 2014 when Apple first started designing its own vehicle from scratch.
In December, Apple said it was moving forward with its self-driving car technology and targeting to produce a passenger vehicle that could include its own breakthrough battery technology by 2024.
(Reporting by Mrinalika Roy in Bengaluru; Editing by Shinjini Ganguli)
Amazon SideWalk in Canada
Amazon is ready to initiate the sidewalk throughout the world including Canada. So many people are concerned about what exactly is a sidewalk and should you be concerned in any way?
Well to put it simply amazon sidewalk is a new way of communication where amazon creates a network by using its echo devices and other devices. What is going to happen is that these devices would be using your home's internet connection and creating a small network for communication. Using the ring and echo devices this will be executed where they would be forming a bridge (as the company calls it) between the two devices. While these various bridges would be used to create networks.
Amazon said this is done for easier connections and simpler setups even when your wifi goes out. Which would allow you to use title trackers and find pets easily. You would not have to spend 500 dollars on those devices but rather just use this to get updated information on your belongings. This is going to get a lot of people hooked on the devices. Using your ring and echo devices without your own internet connection sounds pretty good but is there a hidden reason for amazon to become an ISP on its own well that is something only time will tell.
So now the question is should you be concerned about this?
Well if you own an amazon echo device you will have to ask Alexa to opt you out of it because this is going to come in as activated by default. This means that you will need to put in some effort to change this if for any reason you don't want to be a part of this program.
There are tutorials online that would help you to opt-out of this by using your Alexa app on your phone.
Another concern is that this is not the first time a company has done something like this. Apple has enhanced the find my network in a similar manner with the introduction of air tags and have responsibility for finding phones, and things using other users devices that might not know that their device is being used in the process.
Well most common people that are using the internet nowadays are more concerned about the data that is being used by these huge corporations and who are they gathering and using the data for their personal and private benefits. Additionally are data sharing policies being used and met with proper standards. Creating a rule is one thing and following it is completely another.
What bodies are placing a check on whether the huge tech giants are following these steps or not? These are the big questions with few answers and to think that now the internet is being owned by one of these giants. I mean the real question everyone should be asking is how big can these giants become and what kind of influence they hold onto our lives in the future?
Big tech supports global tax, but wants digital services levies axed
U.S. tech giants could benefit from the agreement of the Group of Seven rich countries' agreement to create a global minimum 15% corporate tax rate if the final deal also scraps increasingly popular digital services taxes, according to industry lobbyists.
The deal, reached Saturday, was designed to reduce companies' incentives to shift profits to low-tax offshore havens and could bring hundreds of billions of dollars into government coffers.
The statement on the U.S. Treasury Department website touting the deal also discusses the "removal of all Digital Services Taxes, and other relevant similar measures, on all companies."
Facebook Inc was quick to praise the deal, and Alphabet Inc's Google followed suit: "We strongly support the work being done to update international tax rules. We hope countries continue to work together to ensure a balanced and durable agreement will be finalized soon," said spokesman Jose Castaneda.
The industry wants levies like France's 3% tax on certain online revenues removed. In 2019, France applied a 3% levy on digital services revenue earned in France by companies with revenues of more than 25 million euros there and 750 million euros worldwide. It suspended collection in early 2020 while negotiations were underway on international tax rules.
Levied on revenue rather than profit, the taxes have become an increasingly popular way for countries to balance their budgets, said Matthew Schruers, president of the Computer and Communications Industry Association. CCIA members include Facebook, Google and Twitter.
He noted that the communique over the weekend set expectations that digital services taxes will be repealed. "Companies are supportive of these global tax talks and the minimum tax is the price of tax certainty."
Adam Kovacevich of the Chamber of Progress, whose partner companies include Amazon.com Inc, Facebook and Twitter Inc, agreed, saying that big companies had been targeted for the past five to 10 years by "discriminatory digital services taxes" and wanted a different system for taxing corporations.
NetChoice, which also has Facebook and Google among its members, had a different view.
"More taxes means higher costs for consumers and less R&D spending, at the same time the administration and Congress are clamoring for more R&D to compete with China," President Steve DelBianco said in a statement.
DelBianco was unimpressed with the possibility of the deal scrapping digital services taxes. "That 15% tax is a floor — not a ceiling, and it's not likely to stop European governments from enacting new digital taxes and taking antitrust action to hurt U.S. companies."
(Reporting by Diane Bartz; additional reporting by Paresh Dave; editing by Jonathan Oatis)