First Notice: ICI investment declines; REM update; Housing Day speaker – Daily Commercial News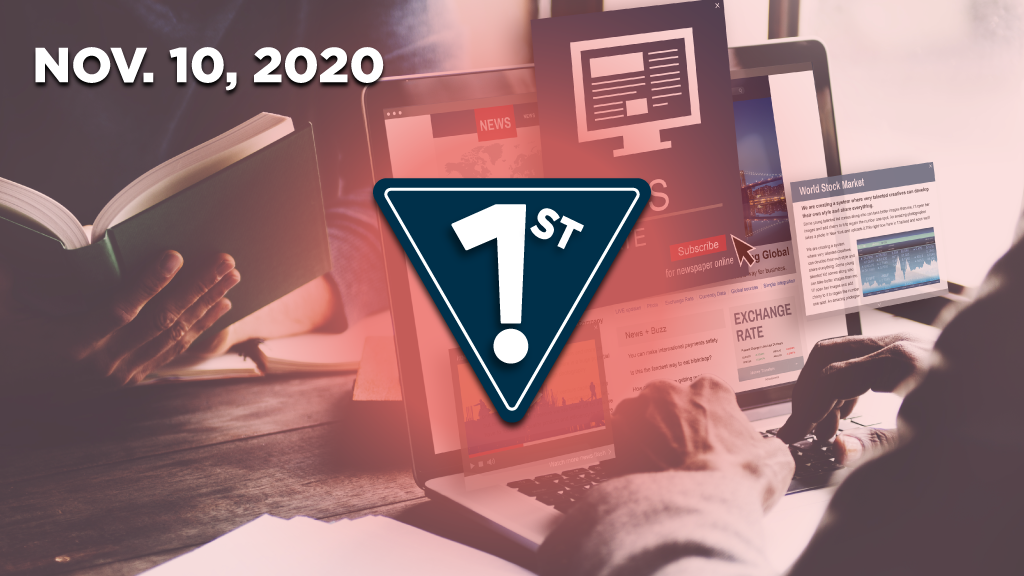 Investment in ICI sector declined in September
Statistics Canada yesterday reported that total investment in building construction across the country decreased 1.7 per cent to $15.2 billion in September, after reaching a record high in August. The decline was attributed to decreases in the non-residential sector (minus 8.5 per cent to $4.5 billion) that were partially offset by increases in the residential sector investment (up 1.6 per cent to $10.7 billion). The commercial, industrial and institutional components of non-residential building construction all fell to the lowest levels seen since April 2020. Ontario (minus 9.5 per cent to $1.8 billion) and Quebec (minus 15.2 per cent to $1.0 billion) accounted for the majority of the provincial declines in all three non-residential components.
CDPQ Infra to provide update on REM project
CDPQ Infra and the REM project office will be hosting an update on progress of the Reseau express metropolitain project in Montreal tomorrow. The update will be hosted by Jean-Marc Arbaud, managing director of CDPQ Infra and the REM project office, and Macky Tall, president and CEO of CDPQ Infra. The project currently has more than 20 construction sites spread out over Greater Montreal.
Bertaud speaks on National Housing Day
City Building Ryerson today announced that Alain Bertaud, author of Order Without Design: How Markets Shape Cities, will be speaking Nov. 23 at a presentation in recognition of National Housing Day. The address starts at 11 a.m.
Feds invest in EV charging platform
The federal government today announced a $1-million investment in Toronto-based SWTCH Energy Inc. to address barriers to electric vehicle (EV) adoption. The company is developing a blockchain-based EV charging platform that it claims will reduce the cost of EV charging transactions and enhance grid efficiency. SWTCH, along with project partners Opus One Solutions, Toronto Hydro, University of Waterloo, University of Toronto, IBI Group and PowerCharge, is also contributing to this project, bringing the total project cost to over $2.6 million.
Sooke poet publishes narrative poems – an investment in life's third chapter – Vancouver Island Free Daily – vancouverislandfreedaily.com
It started with a bookmark from the Sooke Writer's Collective at the local library.
"Interested in being part of a writing group?" it asked. Clare Winstanley was, so she called the number on the bookmark and has been a member ever since.
Winstanley has written poetry her whole life, but only since joining the group did she share them. Mid-pandemic, the poets of the collective decided to self-publish a chapbook. Winstanley contributed poetry and illustrations and enjoyed the whole thing so much she decided to do a solo project.
Bits of String and Thread: a tapestry of poemsis a collection of 17 narrative poems, drawings and photographs the semi-retired tutor self-published this summer.
As writing has taken centre stage in her life – she's working on a novel right now – Winstanley wants to tell other adults to revisit the hobbies of their youth.
"As we mature, and perhaps finished taking care of families, perhaps a money-earning career becomes less central, we can invest in the second or third chapters of our lives and pick up things we had given up," she said.
"It's time to go back now and complete the things you started when you were younger."
She said that her poems are layered with history, often going back in time, and they're best read aloud.
"My aim as a poet is to create an effect with the sound of the words."
Winstanley will read a selection of her poetry on Aug. 27 at 6 p.m. at the Sooke Arts Council Gallery at the corner of Church and Sooke roads. It's a free event and can accommodate up to 25 people. The book is available for $15 at the gallery or through her website cemwinstanley.com .
---
Do you have a story tip? Email: zoe.ducklow@blackpress.ca
Follow us on Twitter and Instagram, and like us on Facebook.
Ontario's investment in improving school air quality provides benefits beyond pandemic, experts say – Global News
In the wake of the Ontario government adding millions in funding for schools to help ventilate air better, experts say the focus shouldn't be on whether the money is enough but rather that this be a long-term investment for the future beyond COVID-19.
Ontario Education Minister Stephen Lecce announced $25 million will be put toward adding approximately 20,000 new standalone high-efficiency particulate air (HEPA) filters to the approximately 50,000 devices currently used in areas such as classrooms, gyms, libraries and other instructional spaces without mechanical ventilation.
So far, the government has committed more than $600 million to date for ventilation improvements across Ontario schools.
Schools with mechanical ventilation are expected to use the highest-grade filters possible and turn their systems on at least two hours before school starts, and schools without are expected to have standalone HEPA filter units in all classrooms.
Jeffrey Siegel, a professor in the department of civil and mineral engineering at the University of Toronto, told Global News on Wednesday that while the filters and improving ventilation systems will help in the fight against COVID-19, schools need more guidance than the government is putting out there.
"There are a lot of good words in the document but there's also not a lot of detail, a lot of specifics," he said. "Every school is a little different so there needs to be not just resources … but there also has to be information."
Martin Luymes, VP of government and stakeholder relations for the Heating, Refrigeration and Air Conditioning Institute of Canada (HRAI), told Global News that portable HEPA units are an "appropriate solution" in the situations where classrooms don't have fresh air circulation, such as older schools where the only form of ventilation would be to open windows.
"You will have a range of schools … for those that are 100 years old … those are environments where a HEPA filter or standalone filter might be a good solution or partial solution," Luymes said, adding schools should know to hire professionals — engineers or HVAC contractors who are familiar with the installation process because it is not a "do-it-yourself system."
Both men agreed however that things like HEPA filters are only part of the solution and that they are part of what they said should be a layered approach in regard to school safety.
"Any measures that are installed that involve air movement and air control and filtration are supplemental to measures including distancing, hand washing and all the other controls that have been introduced over the last year and a half," Luymes said.
While Siegel argued there are things such as masking that are an even more important "layer" than filters.
"We need lots of different layers between an infected individual and an unaffected one so certainly things like filters are a good layer … but there are other things that are probably even more important – masks are a fantastic layer to reduce transmission, physical distancing. And I don't just mean keeping people a little apart from each other but looking at the whole picture of how students and staff move through the school," he said, highlighting students moving between classrooms and gym classes where breathing becomes more intense.
For Siegel, another potential shortcoming in the plan is where the resources are being targeted, saying they should go to where they will have the most benefit — to areas of society where health disparities have been exposed in the pandemic.
"It would make the most sense to invest the resources into those schools, to help correct that disparity."
Siegel also pointed to looking beyond the announced $25 million on Wednesday and focus on how improving the ventilation systems in all schools contributes to the success of students' futures and health beyond COVID.
If the HEPA filter is sized appropriately for the location it is placed — meaning it produces enough clean air for the space — then Spiegel said there will "absolutely" be a reduction in the risk of COVID-19.

5:48


Ontario investing $25 million additional funding for ventilation filters for schools, Lecce says



However, Siegel said regardless of whether the filter helps to decrease the transmission of infectious diseases, improving air quality comes with a long list of other, long-term benefits for staff but also students, in particular.
"In a school, those benefits are things like improved performance on standardized tests, better cognitive performance, lower absenteeism for the students, reduced asthma frequency and severity … none of those things are up for debate, those are well-established in science," Siegel said.
"The way I look at it as is the worst outcome is a pretty good one and I think we're also going to do something about the infectious disease risk," he continued.
"We always focus on the cost and I get it, there's a lot of economic pressures right now and $25 million is a big number no matter how you slice it but the other side of it is why don't we also look at the benefits – reduce absenteeism … avoided healthcare costs – that's the reason to do this – the benefit is much larger than the investment."
—With files from Gabby Rodrigues and Sean O'Shea
© 2021 Global News, a division of Corus Entertainment Inc.
5 Downsides of ESG Investing – Wealth Professional
2. ESG may mean sacrificing returns: lower returns or higher risk
When you limit your investment options and pay more to include your ESG factors, you may give up on some investment return as you narrow the field that can provide you with returns. Many have written on why this kind of sustainable investing can feel like a money pit because the funds you favor can underperform compared to others that are less socially responsible and perhaps less risky, too.
Take time to do your ESG research and find companies that not only align with your values, but have the best returns, as there may now be more than one option to choose from if you spend time researching upfront before you invest.
3. Slightly higher fees
You may have to pay a little more in management fees for some ESG funds, which can also eat into your earnings. That's because ESG funds require managers to do research and they're often working with a smaller asset base, so you may pay more to be in their funds.
But, as one study showed, 66% of people around the globe are willing to pay more for sustainable goods. That number jumped to 73% with millennials. It's always smart to focus on performance, but if you're doing your research, you may discount the extra cost knowing that you're investing in a higher cause.
4. No reporting requirements
While there are different analytic firms that can rate stocks on the socially responsible scale, the biggest pitfall these days in the ESG investment process is that there are no standards or ESG ratings to measure these funds' performance. So, they can market themselves as good for the environment, but they may not be, and if you start comparing companies, it may feel like apples and oranges. You don't have a way to tell because there are no reporting requirements and what is self-reported isn't consistent across industries or companies since there is no universal standard.