Five Essential Books to Enliven Your Art Library – Cultured Magazine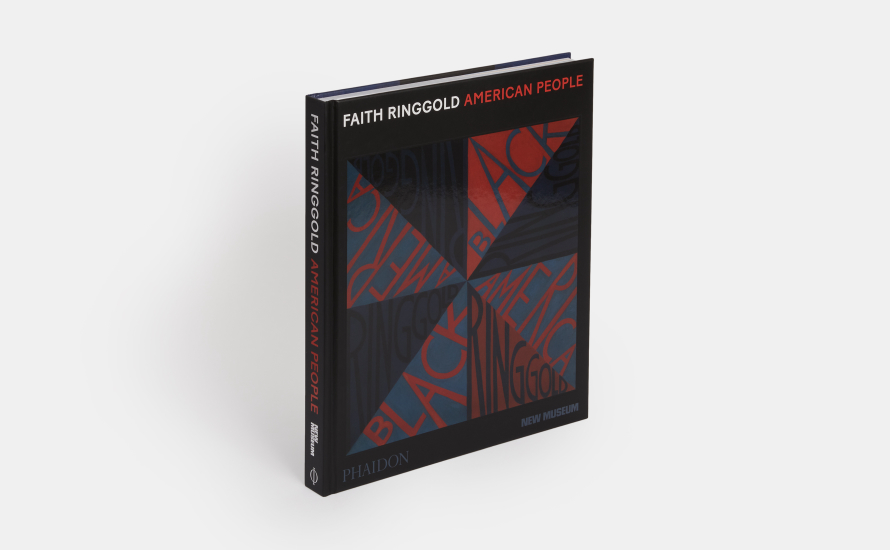 Faith Ringgold: American People
They've made the Faith Ringgold book we've all been waiting for: the one with the artist's paintings and quilts rendered at a generous scale for your viewing pleasure. It also includes a new essay by Lucy Lippard; a guide to Ringgold's "French Collection" series by the artist's daughter, Michele Wallace; hot takes by young artists and a 1985 Black American Literature Forum excerpt from Amiri Baraka. Baraka's words from 1985 still ring true through Ringgold's decades of work to be shown in the upcoming New Museum retrospective: "This is why figurative, realistic, expressionistic work, such as Faith's, whose approach and theme is critical realist (the real and its willed change), is opposed by the rulers of the society (the shapers of the "aesthetic") because it reveals too much of the actuality of this pace, the terror of its relationships."
What Is Now Known Was Once Only Imagined: An (Auto)biography of Niki de Saint Phalle
MoMA PS1's recent retrospective was just an appetizer for Niki de Saint Phalle fans. 2021 saw one other major exhibition and the publication of two new books including "What is Now Known Was Once Only Imagined," a biography put together by Nicole Rudick from the late artist's textual works, letters and drawings. There are clues here that function as first-person testimonial only can like this tidbit on Saint Phalle's "Shooting Painting" series: "We took turns shooting. It was an amazing feeling shooting at painting and watching it transform itself into a new beginning. It was not only EXCITING and SEXY, but TRAGIC—as though one were witnessing birth and a death at the same moment."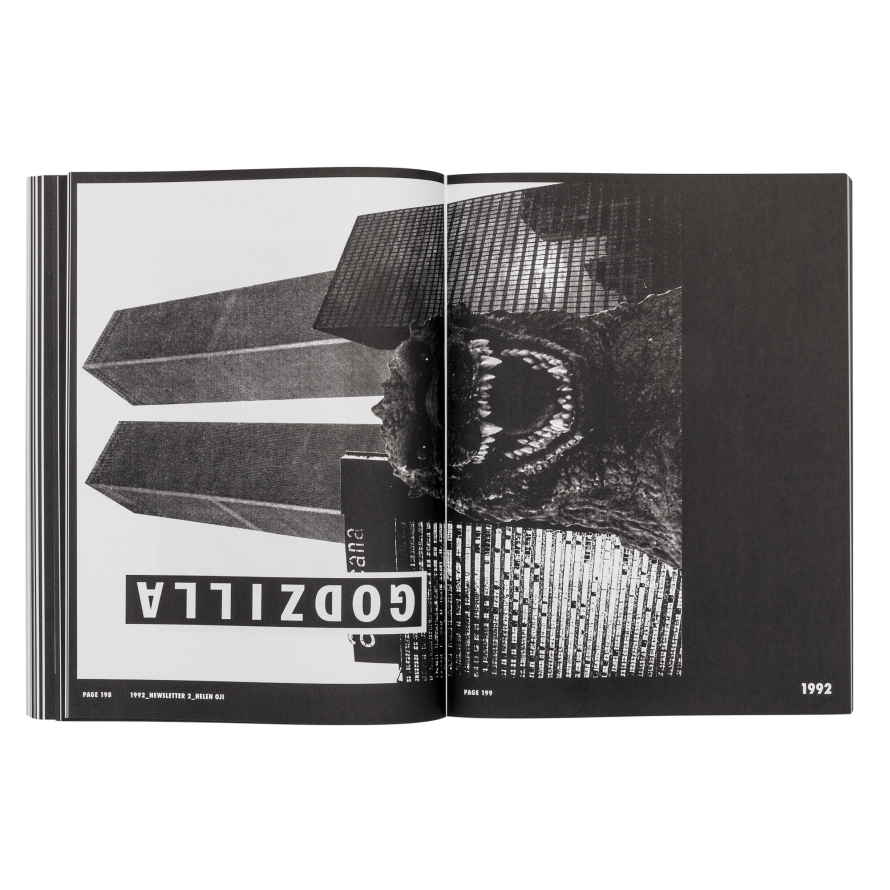 Godzilla: Asian American Arts Network 1990-2001
Howie Chen did more with the pandemic than most. He used it as an excuse to charter a self-directed residency dedicated to anthologizing, through first-person interviews and pavement-pounding research, the history of Godzilla, the first Pan-Asian political and arts organization on the East Coast and a seminal collective within New York's 1990s arts scene and beyond. Chen's findings are not exhausted in Godzilla: Asian American Arts Network 1990-2001 but adumbrated into a digestible timeline of activities and achievements that scratches the surface of what we have not yet learned to appreciate about the revolutionary collective. To this end, in the preface, Chen already promises a part two about the members but for now asks you to enjoy all the goodies included within, from to-do lists and flyers to articles and actions.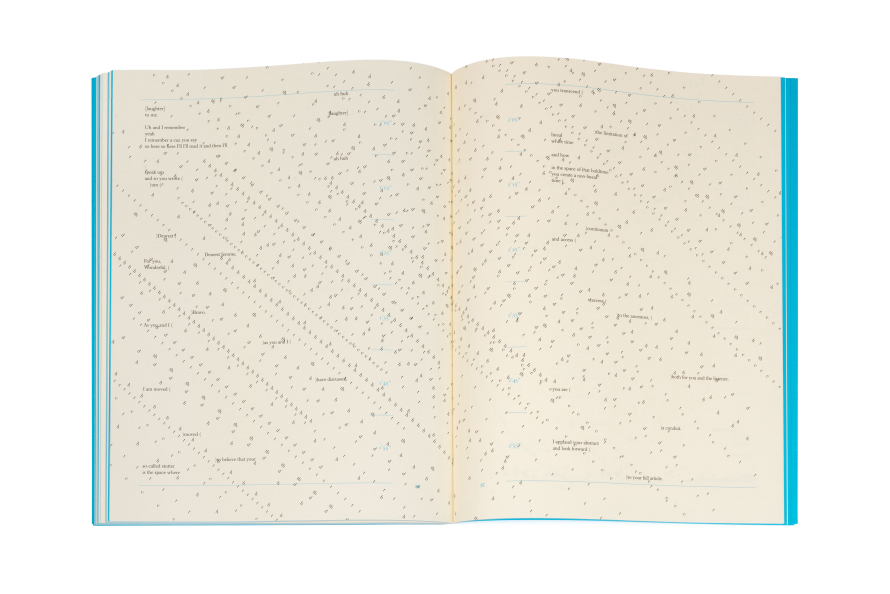 The Clearing by JJJJJerome Ellis
Very few poetry books can hold their own as a visual specimen but The Clearing by JJJJJerome Ellis makes the leap with ease. Wrapped in an unplaceable blue paper cover, this lyrical paperback submerges its reader in an infinity of music and stutters where the letter J is no longer just a sound, but a bird on the page or a floret of a dandelion. Accompanied by an LP, The Clearing reveals how a pause can be as significant and expansive as our words. Or as Claudia Rankine blurts on the back: "Ellis's metaphor of the clearing becomes a place of possibility and momentary transitory, glimpsed liberation. He invited us to meet him there."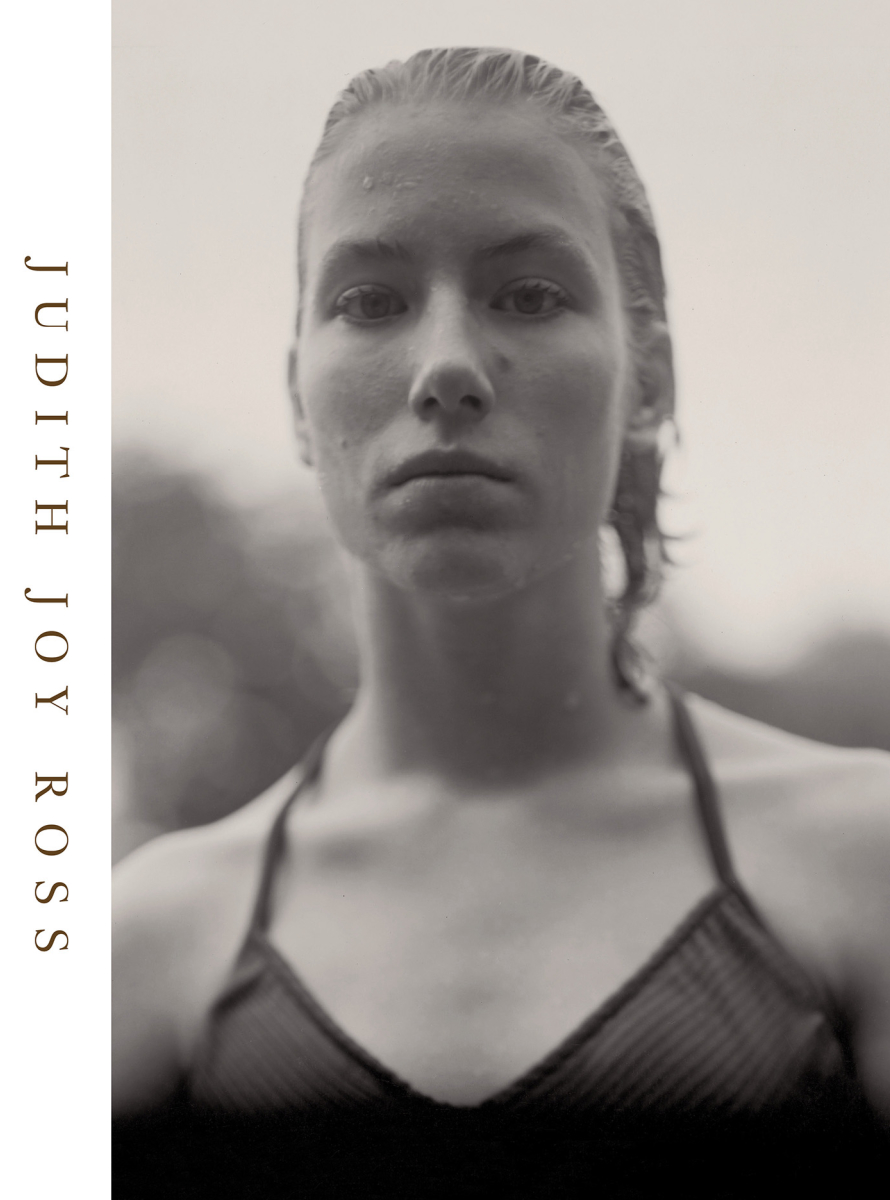 Judith Joy Ross: Photographs 1978–2015
You may not be familiar with the work of Judith Joy Ross but the photographer's eponymous coffee table survey with Aperture opens the floodgates into a lifetime of portraiture and truth seeking. Ross once said of her work that it was trying to "know something about somebody." Moving from the congressmen and women who set Vietnam to action to Cleveland public school children, the photographer has not only traversed the country but the opacity of power structures and their bureaucracies. The book, which is organized by series, showcases the expansiveness of Ross's effortless lens while the essays give context to how these images came to be and the work it took to make them real.
Sign Up for the Cultured Newsletter
Sure, we can be close friends. Unfiltered access awaits.
Humboldt Public School collaborative art project complete – DiscoverHumboldt.com
The Humboldt Public school recently finished an art project that utilized every student in the school and now has a colourful fibre art display on the fence along highway 5.
The school is a pre-k to grade 8 school and has approximately 330 students.
The project began when a teacher wanted to do a large scale project with the entire student body.
Teacher Michelle Lafayette applied for a SK Art grant and began contacting the artist who would help lead the school through the project.
Lafayette explains how it all got started.
"Well, when COVID happened we had to rethink how we did everything. I wanted to do a school-wide project that we could do around arts. So, I did a quilting project because I am a quilter. Then the kids made a quilt piece out of construction paper and made a huge collaborative quilt. It was a great project. So, I wanted to do something again this year but I didn't want to do it all by myself so I searched for grants so that I could hire an artist to come in and do this for us. I knew that Monika had done school projects before and community projects. I had seen the work that she did on Broadway (Saskatoon) when they had construction and she had woven fabric onto the fence. I thought it was amazing and something that we could do here also."
Every student regardless of abilities was able to contribute to the project.
The project consisted of many different types of fabric and fibres, from old sheets to yarn, with different patterns and colours, it has a wide range of sizes and textures.
To begin with, the fabric had to be broken down into small manageable sizes.
"So, what we did was we got donated sheets and materials and the kids came in and ripped the fabric. They loved it! A little cut and then the sound when they ripped it, and some got really physical and used all their strength and showed me how they could rip it. It was amazing," said Lafayette.
The fabric was then wrapped around circular things, hula-hoops, ice cream pail lids, plant trays, and even cut-up corrugated plastic signs. Everything was recycled materials as after it has been out in the weather it will likely be trash.
The artist Monika Kinner, who is from Saskatoon, was so happy with the results.
"The end result is what we hoped for, how we got there was completely not what I had expected it was far beyond what I expected. I am really appreciative of my own creativity and ideas because of all the rain we had to completely change what we were doing. That was fun for me, so I have to say I appreciate the opportunity to be so creative and fly by the seat of my pants."
The display will likely be up until sometime in October, however with the weather it could change.
The students involved really enjoyed the time and effort that was put in and now can be proud of their work displayed outside the school.
SK Art was also impressed by the project and encouraged all schools to bring in artists and allow them to work with students on different projects.
"Bring artists into schools!" stated SK Art program consultant for Art in Schools Projects, Jody Greenman-Barber.
Winners announced for BC-wide art, writing contest for Indigenous youth – Trail Daily Times – Trail Times
The winners have been announced in a provincewide children's art/writing contest where youth were asked what being Indigenous means to them.
In honour of National Indigenous Peoples Day and hosted by Xyólheméylh (Fraser Valley Aboriginal Children and Family Services Society) the contest was open to all Indigenous people age five to 24.
The entries were judged by a panel consisting of Xyólheméylh's board of directors and elders advisory committee. There were three categories – ages five to 10, ages 11 to 14, and ages 15 to 24.
The children and youth expressed their connection to the land, nature, animals, and their families. They also expressed their hopes and dreams as well as their sadness with discrimination and racism.
"Many artists have painted or drawn pictures of wolves howling at a full moon. In my artwork, I have used the dream catcher as my moon because I want the dream catcher to catch and protect all my hopes and dreams of being a person who is known to protect friends, freedom, family, loyalty, and teamwork," said 10-year-old Emiley of her artwork.
Kyan won first place in the ages 15 to 24 category.
"Stereotypes often take over how First Nations are seen, and when someone looks at you and automatically thinks that what you are isn't something to be proud of it makes you feel bad no matter how proud you are," Kyan wrote.
"Thank you to all the children and youth who submitted their heartfelt art. It is truly inspiring to see the talent, creativity and the pride expressed in being Indigenous," said board president Dr. Wenona Hall.
---
Do you have something else we should report on?
Email: jenna.hauck@theprogress.com
Twitter: @PhotoJennalism
ARTS AROUND: New art exhibit showcases 'Women's Work' in Port Alberni – Alberni Valley News
A new art exhibit is opening at the Rollin Art Centre, featuring a group of four local female artists.
Sue Thomas, Jillian Mayne, Colleen Clancy and Ann McIvor will display their artwork in an exhibit titled "Women's Work" that opens on June 21 and runs until July 22. The diversity of the work reflects each woman's unique creative process and artistic expression.
Join us in the gallery this Saturday, June 25 from 1-3 p.m. for refreshments and an opportunity to meet these incredible and accomplished artists.
CALL TO ARTISTS
The Rollin Art Centre will be holding a summer-inspired art exhibit from July 27 to Aug. 26 and we are inviting all local artists to submit up to three pieces (size depending) that depicts your own rendition of the season of summer.
All mediums are welcome. Application forms are available at the Rollin Art Centre. The fee is $10 per submission. Deadline for submissions is July 15.
LANDSCAPES MADE EASY
Join us on the terrace at the Rollin Art Centre on Saturday, July 16 for an acrylic painting workshop with Susan Schaefer. Bring a friend and be creative!
From 10 a.m. to 3 p.m., Susan will guide you through what makes a good composition while simplifying your landscape.
The workshop fee is $115 +GST. A supply list is available. Register at the Rollin Art Centre at 250-724-3412.
CHAIR RAFFLE
This summer, the Community Arts Council will be raffling a chair designed by Leave Her Wild Container Design. The chair has been planted and is on display at the Rollin Art Centre (corner of Eighth Avenue and Argyle Street). Tickets are $2 each or three for $5.
SUMMER TEAS
Teas on the Terrace are back at the Rollin Art Centre this summer and tickets are now on sale.
Choose from our high tea (served on a two-tiered plate) for $25 and our strawberry tea (served with decadent strawberry shortcake) for $20 and join us on the terrace under the canopy of the trees, sipping tea, listening to local musicians and sampling a selection of snacks.
July 7 – Strawberry Tea – Folk Song Circle
July 21 – High Tea – Dennis Olsen
August 4 – Strawberry Tea – Dennis Olsen & Guy Langlois
August 18 – High Tea – Doug Gretsinger
CHILDREN'S ART CAMPS
Here's a chance to have your kids do something creative and fun and make new friends this summer. The Rollin Art Centre is offering eight weeks of creative summer art programs for children between the ages of 7 -13.
Call 250-724-3412 to register.
POTTERY SALE
The Sunshine Club will be holding a pottery sale at the Harbour Quay on Saturday, June 25 from 9 a.m. to noon.
Melissa Martin is the Arts Administrator for the Community Arts Council, at the Rollin Art Centre and writes for the Alberni Valley News. Call 250-724-3412. Email: communityarts@shawcable.com.