Five things you should know now about the COVID-19 pandemic – Modern Diplomacy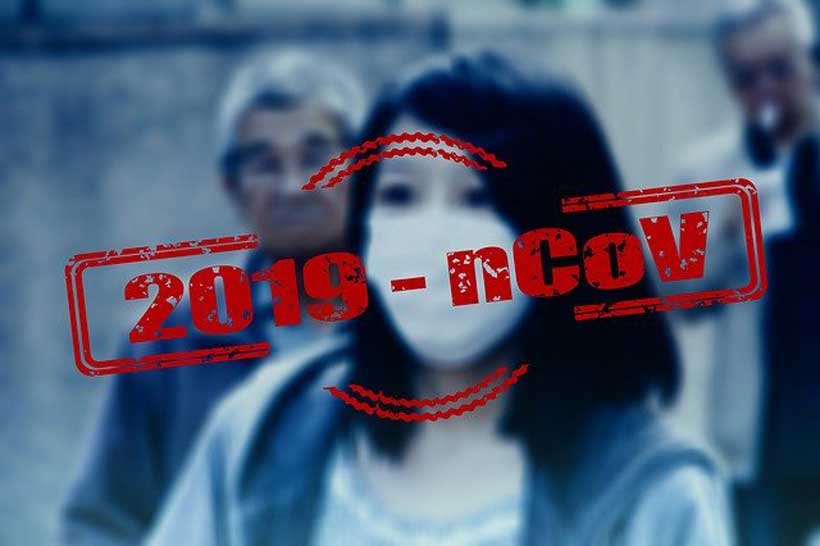 On Wednesday, the World Health Organization (WHO) upgraded the status of
the COVID-19 outbreak from epidemic to pandemic. Here are five important pieces
of information on what this means for you and your community.
1) What's the difference between
an epidemic and a pandemic?
Before Wednesday's WHO
announcement, the COVID-19 outbreak was described by the UN health agency
as an epidemic, meaning that it has been spreading to many people, and many
communities, at the same time.
Labelling the spread a pandemic, indicates that it has officially spread
around the world, and is also a reflection of the WHO's concern at
what it calls the "alarming levels of the coronavirus spread, severity and
inaction", and the expectation that the number of cases, deaths and affected
countries will continue to climb.
2) Should I be now be more
worried about COVID-19?
Calling COVID-19 a pandemic does not mean that it has become more
deadly, it is an acknowledgement of its global spread.
Tedros Adhananon Ghebreyesus, the head of WHO, said as much at a media
briefing on Wednesday, when he insisted that the pandemic label does not change
WHO's assessment of the threat posed by the virus: "It doesn't change what WHO
is doing, and it doesn't change what countries should do".
Tedros also called on the world not to fixate on the word "pandemic",
but to focus instead on five other words or phrases, beginning with "p":
Prevention, Preparedness, Public health, Political leadership and People.
The WHO chief acknowledged that the COVID-19 spread is the first
pandemic to be caused by a coronavirus (i.e. any of the large variety of
viruses that cause illnesses ranging from the common cold to more severe
diseases).
However, he also pointed out that all countries can still change the
course of this pandemic, and that it is the first ever, that can actually be
controlled.
3) What should countries
do?
WHO reiterated its call for countries to detect, test, treat, isolate,
trace, and mobilize their citizens, to ensure that those with just a handful of
cases can prevent wider spread throughout the community.
Although some 118,000 cases have been reported, in 114 countries, more
than 90 per cent of those cases are clustered in just four countries: China,
Italy, South Korea and Iran.
In two of those countries (China and South Korea) the numbers of new
cases are, in the words of WHO, "significantly declining". 81 countries have
yet to report any COVID-19 cases and, in 57 countries, there have been only 10
or fewer cases reported.
However, there is still considerable concern that many countries are not
acting quickly enough, or taking the urgent and aggressive action that the
health agency says is required.
Even before the pandemic announcement, WHO was advocating a
whole-of-government approach to dealing with the crisis, on the basis that
every sector, not just the health sector, is affected.
Even countries in which the virus has spread throughout the community,
or within large population clusters, can still turn the tide of the pandemic,
said Tedros, adding that several nations have shown that the virus can be
suppressed and controlled.
4) What should I do?
Whilst it is understandable to feel anxious about the outbreak, WHO
emphasizes the fact that, if you are not in an area where COVID-19 is
spreading, or have not travelled from an area where the virus is spreading, or
have not been in contact with an infected patient, your risk of infection is
low.
Nevertheless, we all have a responsibility to protect ourselves, and
others.
Everyone should frequently wash their hands (and wash them thoroughly,
with soap); maintain at least one metre distance from anyone coughing or
sneezing, and avoid physical contact when greeting; avoid touching our eyes,
nose and mouth; cover the mouth and nose with a bent elbow or disposable tissue
when coughing or sneezing; and stay home and seek medical attention from local
health providers, if feeling unwell.
Whilst the virus infects people of all ages, there is evidence that
older people (60 and over), and those with underlying health conditions (such
as cardiovascular disease, diabetes, chronic respiratory disease, and cancer),
are at a higher risk.
People in these categories are being advised to take further measures,
including ensuring that any visitors wash their hands, regularly cleaning and
disinfecting home surfaces, and making a plan in preparation for an outbreak in
their community.
WHO and other UN agencies have underlined the importance of solidarity,
and avoiding stigmatizing community members in the face of the pandemic. "We're
in this together", said Tedros on Wednesday, urging everyone to "do the right
things with calm and protect the citizens of the world. It's doable."
5) Where can I get reliable
information?
The best place to get reliable information is the WHO Website, www.who.int. Here you can find comprehensive advice, including more on how to
minimise the risk of spreading, or catching COVID-19.
The site is currently being updates on a daily basis, so check in
regularly.
It is also advisable to check the official Website of your local and
regional municipality, which may have specific health information, as well as
news concerning your community, such as travel guidance, and outbreak hotspots.
WHO warns that a number of myths and scams are circulating online.
Criminals have been taking advantage of the spread of the virus to steal money
or sensitive information and, says WHO, if anyone is contacted by a person or
organization claiming to be from the Organization, they should take steps to
verify their authenticity.
The WHO site includes a "myth-buster" section, debunking some
unsubstantiated theories that have been circulating online. For example, it is
a myth that cold weather can kill the virus, that taking a hot bath or eating
garlic can prevent infection, or that mosquitos can spread the virus. There is no evidence for any of
these claims.
Related
Newfoundland and Labrador releases coronavirus projections – The Globe and Mail
Models projecting the impact of the COVID-19 pandemic in Newfoundland and Labrador suggest cases could peak around mid-November and ICU bed capacity could be exceeded by mid-July if current preventive measures remain in place.
That scenario, run by the Canadian Institute for Health Information, looked at the possibility that 32 per cent of the population would be infected with COVID-19 over two years.
Health Minister John Haggie, Premier Dwight Ball and Janice Fitzgerald, the province's chief medical officer of health, addressed the province by video on Wednesday along with Dr. Proton Rahman, a clinical scientist and professor of medicine at Memorial University of Newfoundland.
The presentations showed that, even with a rapid rise in cases over the last month due to a cluster that spread from a funeral home, the curve of the outbreak has been flattening over the last week.
It's now similar to other provinces such as British Columbia, suggesting public health measures like contact tracing and non-essential service shutdowns have been effective so far.
The funeral home cluster, which represents 75 per cent of the province's known cases, created a challenge for modelling, officials said.
Two people have died from COVID-19 in Newfoundland and Labrador, making the sample too small to project for a possible number of deaths.
In the short term, the Newfoundland and Labrador Centre for Health Information projects that under current measures, a "best case" scenario would see approximately 25 hospitalizations due to the illness by April 30.
In a "worst case" scenario, without public health measures, approximately 200 people would be hospitalized by April 30. Both scenarios are manageable with the province's current bed capacity, the projections note.
Projections related to ICU beds, which looked at 57 of 98 ICU beds as available, predicted that a best-case scenario would see about 10 patients occupying intensive care beds by April 30.
In a worst-case scenario, the province would exceed its ICU capacity by the same date, with approximately 65 people in ICU beds with COVID-19.
Assuming 32 per cent of the population contracts the illness, the Canadian Institute for Health Information predicts that Newfoundland and Labrador will need more ICU beds by July.
However, the same model predicted the province would stay within its acute care and ventilator capacity over the next year.
Another scenario, in which 51 per cent of the population contracts COVID-19, cases would peak in September, ventilator supply would be exceeded by mid-July and ICU capacity would be exceeded in mid-June. Acute care needs would exceed capacity in July in that scenario.
Newfoundland and Labrador has the second-highest number of infections per capita across Canadian provinces and territories, after Quebec, according to the presentation that used numbers from Tuesday.
Among the 17 people hospitalized, six have gone into the ICU.
The province reported four new confirmed cases of COVID-19 on Wednesday, bringing the provincial total to 232.
Saskatchewan Health Authority released health system readiness model for COVID-19 – Assiniboia Times
The Saskatchewan Health Authority (SHA) released their health system readiness model on Wednesday during a presentation covering varied outcomes for different levels of the COVID-19 outbreak in Saskatchewan.
The presentation used three separate variable models of different varieties to show the impact the outbreak could have on Saskatchewan's healthcare system. The SHA said the dynamic modelling is not a prediction, it provides a range of 'what if' scenarios to guide planning going forward.
The modelling scenarios were based on our best knowledge at this time and will continue to be updated with Saskatchewan data. For all three scenarios, the key variable used to predict numbers were a high range, meaning one person could infect up to four people with the virus, a mid range where one person could infect 2.76 and a low range where one could infect 2.4.
According to the SHA, in a high-range estimate, 4,265 COVID-19 patients are required in acute care. Of those hospitalized, 1,280 COVID-19 patients will be in the ICU with 90-95 per cent requiring ventilation.
On the low side, the SHA presentation said at peak, 390 patients are in an acute care simultaneously. Of those hospitalized, 120 patients will be in the ICU with 90-95 per cent requiring ventilation.
According to the SHA's presentation, on the high end of the model, the province could see up to 408,000 total cases with 215 ICU admissions daily and a cumulative total of 8,370 deaths. On the low end, there's 153,000 total cases with 20 ICU admissions daily and up to 3,075 deaths.
The SHA believed the current demand for daily ICU across Saskatchewan would be 57 beds with 98 total capacity. For acute care, there might be a daily demand of 1,396 with a total capacity of 2,433.
The SHA's model reported an estimated total of 890 ICU patients at peak across the province. The model added the co-ordinated provincial approach for critical care patients from rural and north Saskatchewan to be admitted to urban sites when local ICU capacity was exceeded.
In addition, the SHA currently has 450 ventilators available to meet COVID-19 model demands for low and mid-range scenarios. The planned capacity ventilator requirement of 860 created a gap of 410, but the SHA added there are confirmed orders for 200 with 100 expected n the next two to three weeks.
The SHA said they are basing their response to COVID-19 on a strategy of contain, delay, mitigate and population health promotion. Their desired goal is to promote health, prevent disease and ensure healthcare services remain available. The SHA also said their key strategies for public health were to increase testing, identify cases early, expand contact tracing and enforce chief medical health officer orders.
The key strategies to further the SHA's approach include expanding Healthline, delivering more services through virtual care models of which 750 clinicians are set up and expanding testing and assessment centres.
There are currently 38 SHA operated testing sites across the province, five assessment sites in operation with 21 planned to open in coming weeks.
ICU beds main challenge in COVID-19 projections – The Telegram
ST. JOHN'S, N.L. —
Peter Jackson
Local Journalism Initiative Reporter
The short-term outlook for COVID-19 spread in Newfoundland and Labrador looks promising under current health emergency measures.
But even the best-case long-term projections suggest a likely squeeze for intensive care unit (ICU) beds by the fall.
The projections were presented to reporters and to the public Wednesday by Dr. Proton Rahman, a clinical scientist with Eastern Health. The information was assembled through various local agencies with help from the University of Toronto and the Canadian Institute of Health Information (CIHI).
Even with current emergency health measures, long-term modelling showed the province needing about 200 ICU beds at peak coronavirus levels in November. That's three times what is currently available, although there would still be enough ventilators.
Overall bed capacity would not be exceeded in this scenario, but Rahman said ICU care depends primarily on the number of nurses and specialists available.
"It's not just about beds," he said. "With each individual bed there's human resources involved, such as respiratory technicians, which is going to be critical to this. We really have to rethink, to some extent, how to deliver these services."
A more dire scenario presented Wednesday, in which half the population got sick, showed catastrophic results, with not nearly enough beds, staff or ventilators to go around.
"We will simply not be able to cope without drastic changes, and even then it is unlikely we would be successful," Health Minister Dr. John Haggie said during a later video address.
Insufficient data
Rahman warned that the CIHI models are likely "off a fair bit."
"We're looking well beyond the time frame that we have any certainty about."
He said Newfoundland and Labrador is at least three weeks behind other provinces in terms of usable date.
In particular, while tragic in themselves, the fact there has only been two deaths so far makes it impossible to offer accurate projections of mortality rates.
He said the higher rates of high blood pressure and diabetes in this province don't bode well, since those underlying conditions increase the chance of severe symptoms or death.
But the virus can affect anyone.
"The experience that's been reported in numerous states in America and also in Canada (is that) a lot of young, healthy people are actually ending up in the ICU. Most don't, but it can happen to anyone," Rahman said. "The people that we're worried about the most are the old, the vulnerable, people with multiple medical conditions, but anyone can get in trouble and you really have to respect what this virus can do."
Rahman said the Caul's Funeral Home cluster — a mid-March exposure that accounts for 75 per cent of subsequent COVID-18 hospitalizations — also makes it difficult to interpret the province's numbers with any accuracy.
Models are usually based on more evenly distributed infections.
Buying time
Rahman said emergency measures imposed by the province could buy time to accommodate demand ahead of the surge.
"The time is key in terms of the health care capacity to be able to manage large amounts of patients," he said. "The other reason why time is important, if we're looking at an 18-month to two-year time period, lots could happen in terms of maybe a potential therapy, something that's been repurposed in terms of a drug coming into it, some antibodies that you can take or possibly a vaccine. You're buying time for potentially a therapy and you're also buying time in terms of our health care capacity to adapt to this."
Rahman wouldn't speculate on how long current health measures would be in place, especially if the peak doesn't arrive until November.
But he cited a scenario posed by some experts in which individual measures could be lifted temporarily and re-imposed if the number of cases rises again.
Chief Medical Officer of Health Dr. Janice Fitzgerald was not available for questions during the Wednesday evening briefing.
For now, Rahman said, it's important to stay put.
"It just takes one small indiscretion to create a large increase," he said.
"So, please, please follow the health guidelines put in place by Dr. Fitzgerald."
With files from David Maher
Peter Jackson is a Local Initiative Reporter covering health care for The Telegram
peter.jackson@thetelegram.com