For US Museums With Looted Art, the Indiana Jones Era Is Over
Prodded by law enforcement, and pushed by foreign governments, American museums are increasingly returning artifacts to countries of origin, but critics wonder at what cost.
Benin Bronzes from six U.S. museums that have been returned, or have been designated to be returned. The artifacts were originally seized by British soldiers in 1897. Clockwise from top left: The Metropolitan Museum of Art, New York; National Gallery of Art, Washington; via the RISD Museum; Hood Museum of Art, Dartmouth; National Museum of African Art, Smithsonian Institution; Middlebury College Museum of Art
For decades, there was a swashbuckling aspect to collecting by American museums. In the 1960s, for example, some museum curators embraced the chase for prized artifacts as if it were big game hunting.
Thomas Hoving, a Metropolitan Museum of Art curator who later became its director, took particular pride in his ability to outsmart rivals in the global pursuit of masterpieces. In one instance he recalled spiriting a Romanesque relief from a Florentine church out of Italy with the help of a dealer who, Hoving said, often stashed objects under a mattress in his station wagon.
"My collecting style was pure piracy," he boasted, "and I got a reputation as a shark."
Today many U.S. museums are facing a reckoning for their aggressive tactics of the past. Attitudes have shifted, the Indiana Jones era is over, and there is tremendous pressure on museums to return any looted works acquired during the days when collecting could be careless and trophies at times trumped scruples.
Though the tide turned more than a decade ago, the pace of repatriations has only accelerated in recent years. In just the last few months, museums across America have returned dozens of antiquities to the countries from which they were taken.
The J. Paul Getty Museum in Los Angeles returned three precious terra cotta figures to Italy. The Denver Art Museum shipped four antiquities back to Cambodia. The Smithsonian Institution returned 29 Benin bronzes to Nigeria. And the Manhattan district attorney's office seized 27 looted artifacts from the Met, which are headed back to Italy and Egypt.
"I do have sympathy," said Elizabeth Marlowe, director of the museum studies program at Colgate University, "for museum directors and curators who were trained under different ethical norms and now find themselves in a situation where they very publicly have to rethink the ethical norms they are operating under. That said, 'It's time to step up, gentlemen.' It's a different landscape."
To Marlowe and others, the surge in museum repatriations is a just response to more than a century of treasure-hunting that they say took advantage of societies made vulnerable by poverty, war or political instability.
For some, though, the number of restitutions has become unsettling. Museums, like public libraries, have long enjoyed an exalted status as places that promote erudition by permanently preserving and displaying the significant objects that define human history and culture.
But now curators are regularly watching ancient works long on display head out the door in shipping crates. Collecting practices embraced for decades have been recast as villainous.
"We have moved the goal posts," said Kate Fitz Gibbon, executive director of the think tank Committee for Cultural Policy.
Consider, for example, the mounting pressure on the British Museum to return the Elgin marbles that once graced the Parthenon. They were acquired at the dawn of the 19th century when the Ottoman Empire ruled Greece. The British view the sculptures and bas-reliefs as legitimately transferred by the Ottoman authorities. The Greeks argue that the Turks, as occupiers, lacked the moral authority to dispense with their history.
This fall Egyptian archaeologists renewed calls for the return of the Rosetta Stone by the British Museum, which has taken steps to distance itself from its colonialist past. Two years ago, the museum relocated a bust of its founder, Hans Sloane, a slaveholder, to a vitrine exploring Britain and slavery.
In America, critics of the surge in returns worry that museum collections built over time by scholars and imbued by a sense of context are being randomly depleted. Should U.S. audiences, they ask, be deprived access to iconic objects that they suggest belong, not to individual nations, but to humankind?
Leila A. Amineddoleh, an art and cultural heritage lawyer, has suggested that such thinking is outdated.
"Arguments against repatriation are sometimes supported by paternalistic and patronizing arguments," she wrote, "asserting that western collectors and archaeologists 'discovered' these objects and have superior knowledge of them."
Experts say a significant change in attitudes about collecting dates to 1970 when nations began ratifying a UNESCO treaty to stem the trade in illicit artifacts. Awareness of the problem expanded further 20 years ago when antiquities looting during the Iraq war made clear the scope of that black market.
More recently, foreign governments like Cambodia have shown a greater interest in claiming their national heritage — their tracking aided by the transparency afforded by the internet and online databases.
But most significantly, U.S. authorities, both local and federal, have made the return of looted cultural heritage more of a diplomatic and law enforcement priority. U.S. Homeland Security Investigations reports returning more than 20,000 items since 2007, largely seized from dealers and collectors, but also found in many of America's most prestigious museums.
"There has been a broad agreement for decades that objects that were stolen in violation of law should be returned, but what has changed is the amount of time and focus spent on this kind of crime and the political will to pursue it," said Donna Yates, associate professor, criminal law and criminology at Maastricht University in the Netherlands.
A Coffin and a Kardashian
The dealer seemed to have the correct paperwork. The laws of Egypt appeared to countenance its sale. So it was with considerable enthusiasm in 2017 that the Metropolitan Museum of Art paid nearly $4 million for a gold-plated coffin dating back to the 1st century B.C. It had been created to bury Nedjemankh, a high-ranking priest of the ram-headed god Heryshef of Herakleopolis.
Then, during the 2018 Met Gala, Kim Kardashian posed next to it, sheathed in a gold dress that shimmered like the coffin itself.
Her image circled the globe and was spotted by the Jordanian smuggler who had taken the coffin and tipped the high priest's mummy into the Nile. He complained to another smuggler that he had never been paid for his efforts. As it turned out, his confidante was an informant for the Manhattan district attorney's office.
The investigators found the export license had been forged. The coffin had not, as the permit stated, left Egypt in 1971. It had been illegally excavated in 2011, smuggled to Dubai, then Germany and Paris. When the coffin arrived at the Met, one of the high priest's finger bones was still attached inside, according to investigators.
Only two years after buying the coffin, the Met agreed to return it to Egypt.
"After we learned that the museum was a victim of fraud," the Met's president, Daniel H. Weiss, said, "and unwittingly participated in the illegal trade of antiquities, we worked with the DA's office for its return to Egypt."
Returned Under Pressure
Museums do show a heightened sensitivity to the integrity of their collections and have returned illicit objects based on their own research. But experts say most museum repatriations of recent years have been sparked by government claims or U.S. law enforcement efforts.
"There is a sense that the U.S. should not be the repository of the world's stolen property," said Stefan D. Cassella, a former federal prosecutor.
The office of Manhattan District Attorney Alvin Bragg has a dedicated unit that focuses on restitution. Since 2011, the office says it has recovered nearly 4,500 antiquities from collectors and dealers and, in several cases, from museums.
Last summer, the unit served a search warrant on the Getty regarding the three major terra cottas, "Orpheus and the Sirens" — mainstays of the museum's collection. It cited the New York State penal code, in particular a section that prohibits the possession of stolen property and is typically used in more prosaic settings to recover things like stolen cars.
Matthew Bogdanos, the assistant district attorney who leads the unit, said it had overwhelming evidence. "The Getty gulped," Bogdanos recalled, "and said, 'Yes, you are right, it's stolen,' and returned it."
In fact, the Getty decided, based on its own and independent research, to return additional items to Italy.
"Getty has been conducting vigorous provenance research for years and we return items based on evidence of illegal excavation," said Lisa Lapin, a Getty spokesperson.
"I do give them credit," Bogdanos said of museums that cooperate. "But I don't think anyone should think we walk in the door, and it's, 'Glad you are here.' That does not happen."
The Impact of a Treaty
Experts say the 1970 UNESCO convention helped redefine acceptable behavior when it came to antiquities. Nations pledged to cooperate and follow best practices to curb the import of stolen items.
Though the treaty governed the conduct of nations, not institutions, museums began to set guidelines that aligned in spirit with its principles. Many agreed, for example, not to acquire an artifact without clear, documented evidence that it had left its country of origin before 1970, or had been legally exported after 1970.
"It has reset the range of acceptable behavior," said Nicholas M. O'Donnell, a lawyer who specializes in art matters.
Still, the ethos of collecting hardly changed overnight.
"When I first entered the world of curators, it was the Wild West, '1970' notwithstanding," said Gary Vikan, who was a curator in the 1980s and later became director of the Walters Art Museum in Baltimore. "Curators and museum directors wanted to get important works. You wanted to be the one that gets that icon, that sculpture, that bronze."
While the 1970 cutoff date reduces the risk of acquiring a stolen object, it does not inoculate museums from claims. Countries can, and do, make demands for objects acquired earlier based on their own national ownership laws that define when an artifact became state property, and thus illegal to be exported without an official license. Italy, for example, has had one on the books since 1909.
U.S. investigators often cite such ownership laws when pressing museums to return items that left that country after such a law was in place. To succeed, they must show that the law was clear and unambiguous, that the archaeological artifact is truly from that country and that it was still there when the law was enacted.
Investigators will also point to other violations of customs law, such as when smugglers mislabel an item on shipping forms. The Egyptian coffin seized from the Met, for example, was described as a "gypsum Wooden Box and lid" on documents presented to German officials, according to investigators.
The fact that a museum acquired an antiquity in good faith does not matter, even if the seller or donor was not aware an item was looted. Under U.S. law, one can never acquire good title to stolen property.
Steps Forward by Museums
The Smithsonian Institution this year adopted an ethical returns policy that holds that issues of fairness could trump any legal title it might possess. Put forward as Exhibit A of its new seriousness was an announcement that it would return 29 Benin Bronzes to Nigeria.
The bronzes, which carry that name even though they were often made from brass, ivory or wood, are not being given back as a matter of law, but, experts say, as a matter of morality. The Kingdom of Benin, in what is now southern Nigeria, had no heritage law in place in 1897 when British soldiers seized thousands of them as trophies.
The bronzes have become a focal point for the repatriation debate. At least 50 American museums hold at least one Benin bronze and there are a total of roughly 1,100 in the U.S. So far, at least 10 museums have returned bronzes or are planning to.
Critics complain that, among other things, such returns take treasures that showcase a country's artistic brilliance from an international capital like Washington, where they are much seen, and send them to remote, uncertain settings.
One organization, the Restitution Study Group, has sued to block the Smithsonian's transfers. Deadria Farmer-Paellmann, executive director of the group, said her ancestors were traded as slaves from ports controlled by the Kingdom of Benin, where colonial-era rulers participated in the slave trade. She views the artifacts, some of which are said to have been created from the very metal that was exchanged for slaves, as part of her heritage and often took her daughter to see them at museums.
"If they go back, what then is left for us," she said in an interview.
More debates of this sort are likely as museums grapple with increased scrutiny. Some have already chosen to respond with measures like the appointment in 2010 of Victoria Reed by the Museum of Fine Arts, Boston as its curator of provenance. Her job includes identifying looted objects in its collection.
She recently called attention to a new wall label for an ancient bracelet purchased by the museum in 2008. The label acknowledges that the museum no longer believes the account of the seller.
"We now believe the information is untrue, probably fabricated and used repeatedly by the seller to disguise instances of archaeological looting," the panel says.
The Met and other museums have also entered into loan agreements that return ownership of artifacts to the country of origin but permit their continued display by the institution.
"Museums don't need to OWN objects to share them with the public," said Yates, of the University of Maastricht, in an email.
Questioning Their Commitment
Some art world experts are not convinced that U.S. museums have fully embraced a new ethos of transparency and internal scrutiny.
They point to what they consider to be loopholes in the Association of Art Museum Directors guidelines on the acquisition of artifacts. The association, which serves as the industry's ethical compass, discourages the acquisition of any object without a documented provenance before 1970, unless it has an official export permit. But the guidelines allow museums to accept such an artifact if they list it on an online registry where they report whatever provenance information they do have and a justification for taking it in.
To date, museums have posted 1,754 objects on the exception registry.
The association has spoken of how seriously it and its member organizations view the issues of looting and cultural heritage. But Patty Gerstenblith, the director of the Center for Art, Museum and Cultural Heritage Law at DePaul University, called the registry's standard "very, very loose."
"It looks like a fig leaf," she said.
Marlowe, the Colgate professor, said she too is skeptical that all museums are serious about scrutinizing their collections.
"The strategy museums have adopted is to pretend that these objects materialized out of nowhere," she said. "But we are learning more and more they know exactly where these pieces came from and they are effectively lying in their labels."
Vikan, the former museum director, said that while he fully endorses repatriation efforts, the cost for museums goes beyond the loss of artifacts already in a collection. Given their limited acquisition budgets, American museums have relied on donated antiquities and now donors who lack full paperwork can be reluctant to make gifts, and museums are reluctant to accept them.
But he does not worry that large museums, which typically display only a fraction of their holdings, will be significantly hurt by more robust repatriation efforts.
"If anyone tells me that sending the Elgin marbles back to Greece, that somehow the British Museum will be empty, it's nonsense," he said.
Bogdanos, the assistant district attorney, agreed.
"I don't want to denude New York of its extensive cultural treasures," he said. "I just want people to walk into museums, even other people's apartments, and see an antiquity and know, 'I bet you it's OK, it's legal, because here in New York they take that seriously.'"
Alain Delaquérière contributed research.
Great news: The future of Catholic art is alive and well – Aleteia
Amazing contemporary art is compiled into a gorgeous new volume … a wonderful thing for all fans of sacred art!
You can get Aleteia inspiration and news in your inbox. Our specially curated newsletter is sent each morning. The best part? It's free.
Take a walk through any art museum and you'll see the glorious heritage of Catholic art.
Catholic sacred art is central to the history of Western art. There are countless beautiful examples of art depicting Christ, the Bible, the saints and the angels in museums and churches all over the world.
But most of these works were made centuries ago, and we might wonder whether they will be followed by anything comparable in our present age. After all, much of modern art doesn't exactly inspire a sense of admiration for truth, beauty and goodness.
The good news is that the future of Catholic sacred art is alive and well. And there are plenty of examples to show you.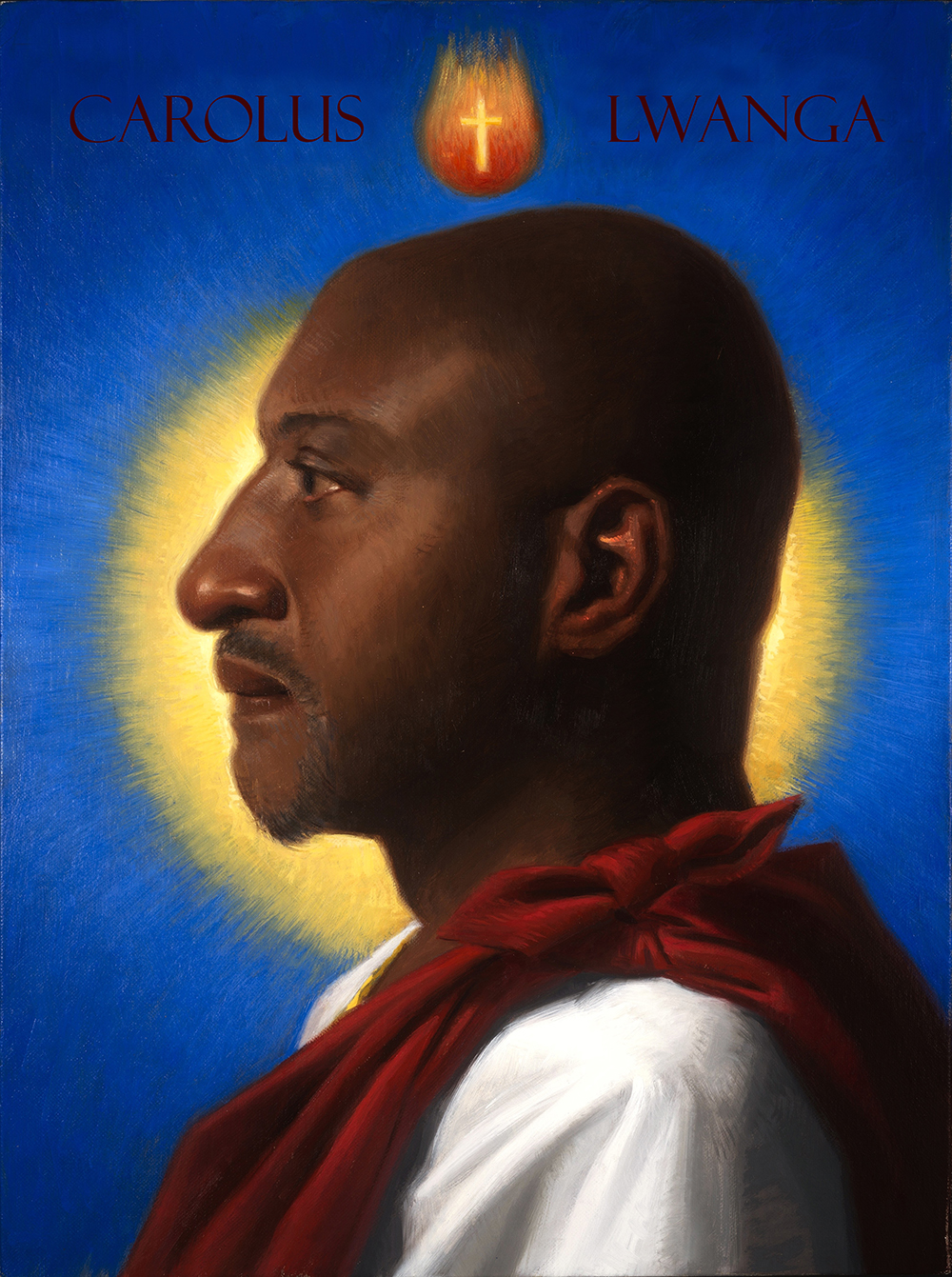 Neilson Carlin | Courtesy of Ignatius Press
One of today's great artists, Marco Caratelli, lives and works in Siena, Italy. He specializes in the rare, ancient and beautiful egg-yolk tempera technique. His work draws comparisons to Fra Angelico and other all-time great artists.
Another is Christopher Alles, a sculptor of sacred art who works in Poughkeepsie, New York. He studied European sacred art in Italy, and today, his award-winning work is both inspired by and reminiscent of Michelangelo.
Even closer to home, there are a number of contemporary Catholic artists producing truly extraordinary works. Samples of their work are now compiled into a breathtaking new volume … a wonderful thing for all fans of sacred art!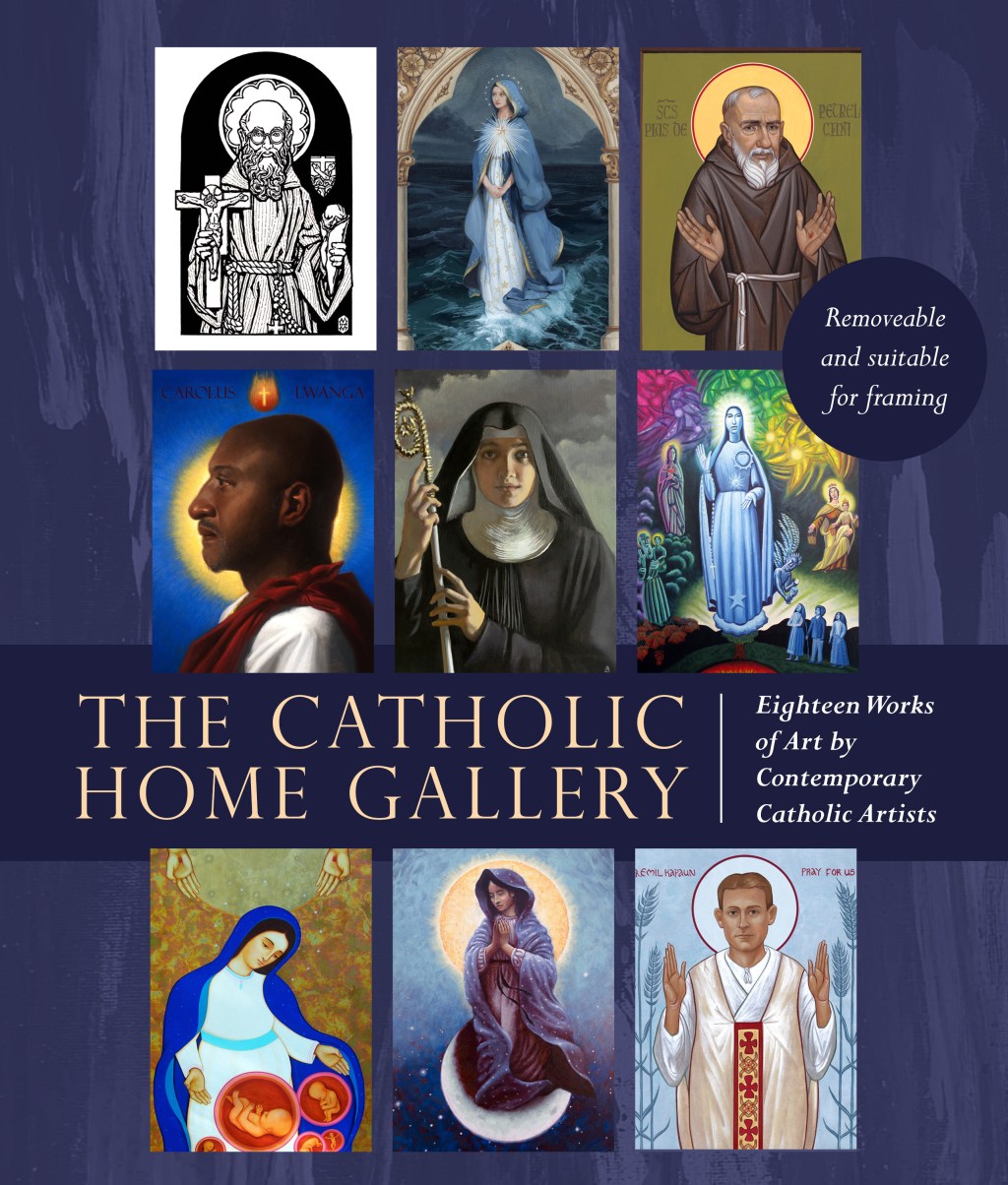 Courtesy of Ignatius Press
This new art collection, The Catholic Home Gallery, makes it clear that Catholic art is not something of the past. The volume showcases 18 works of sacred art by contemporary artists, revealing the beautiful diversity of their impressive talents.
The nine artists represented in the volume are Matthew Alderman, Neilson Carlin, Bernadette Carstensen, Matthew Conner, Gwyneth Thompson-Briggs, James Janknegt, Timothy Jones, Michael D. O'Brien, and Elizabeth Zelasko. The collection is the perfect introduction to their work, and can be a jumping-off point for exploring it in greater depth.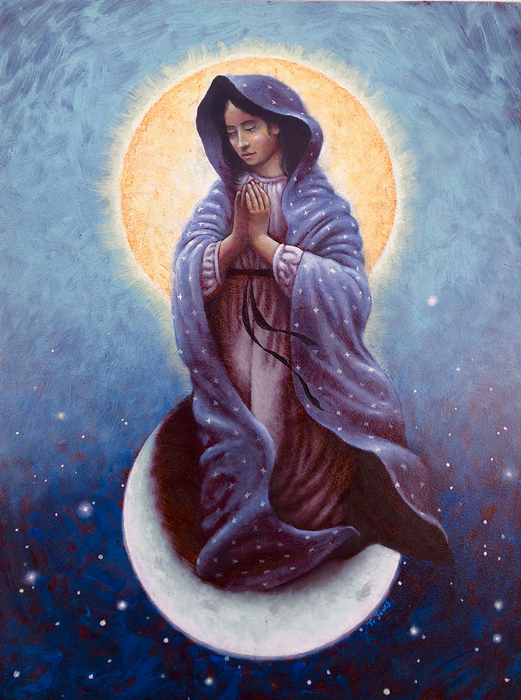 Timothy Jones | Courtesy of Ignatius Press
The editor of the collection is John Herreid, a graphic designer and illustrator for Ignatius Press. He brought a discerning and experienced eye to choosing the artwork for the collection.
Herreid explained some of the inspiration behind the collection, saying, "Most people are familiar with great Catholic art from ages past. But what many don't realize is that we have many, many great Catholic visual artists working today. My hope for The Catholic Home Gallery is that it will introduce people to a few of these artists, as well as lead them to seek out, discover, and support others!"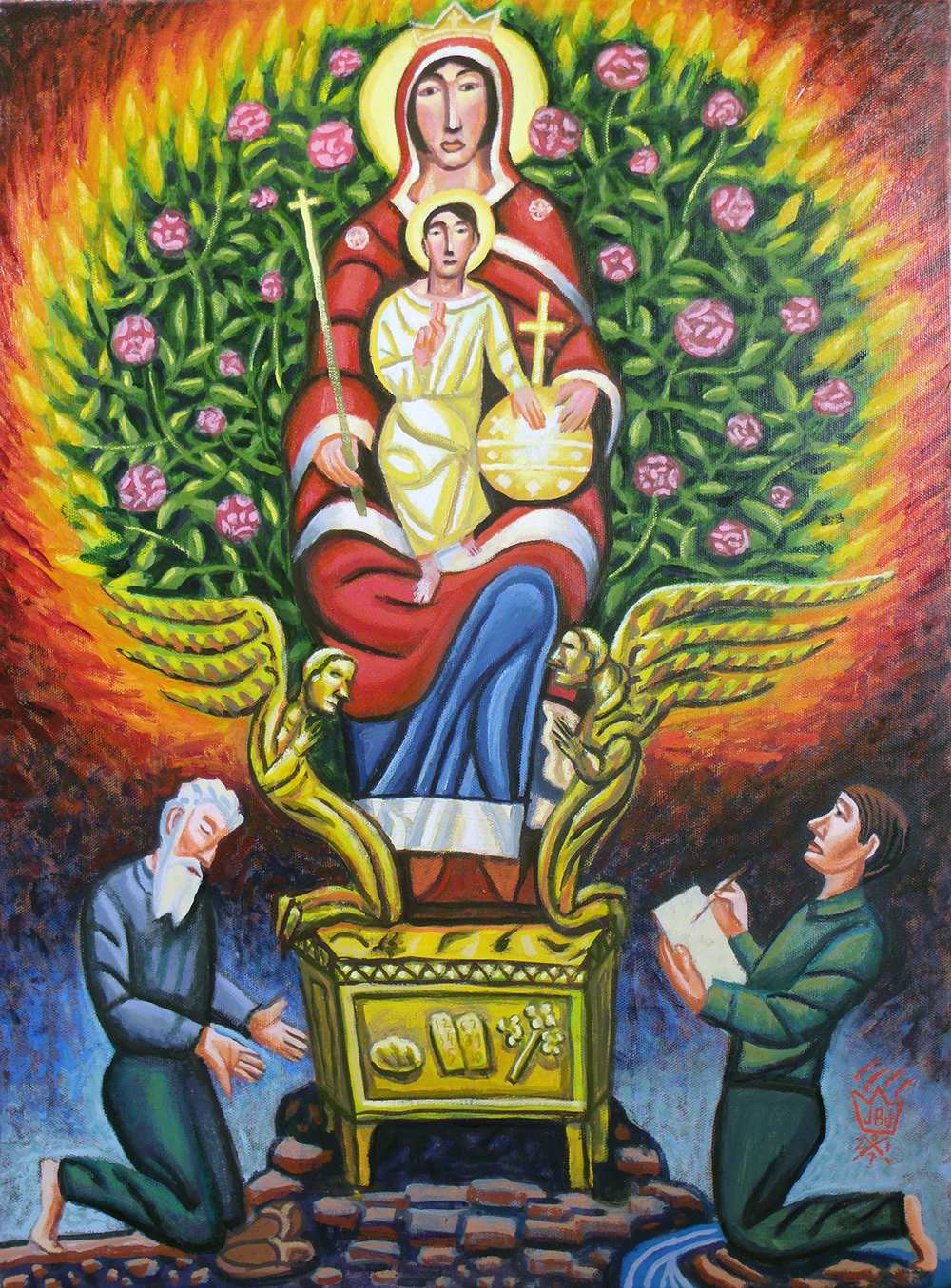 James B. Janknegt | Courtesy of Ignatius Press
He has been moved to see the positive response to the volume, saying:
It's been extremely heartening to see the response The Catholic Home Gallery has generated thus far. It shows that, far from being a static heirloom from the past, Catholic sacred art is an ongoing, dynamic force that can't help but move those who encounter it.
Best of all, each work in the collection is printed on an 8" x 10" detachable page, so you can easily remove it from the book and frame it in your home. What a perfect way to build your own collection of sacred art!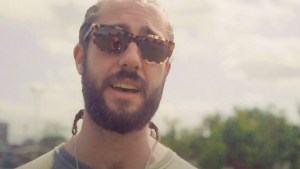 France buys new masterpiece for Orsay museum with LVMH gift – CP24
The Associated Press

Published Monday, January 30, 2023 8:14AM EST


Last Updated Monday, January 30, 2023 8:14AM EST

PARIS (AP) — France has acquired a stunning Impressionist masterpiece for its national collection of art treasures, with a donation from luxury goods giant LVMH paying the 43 million euros (nearly $47 million) for "A Boating Party" by 19th-century French artist Gustave Caillebotte.
The oil on canvas shows an oarsman in a top hat rowing his skiff on languid waters. The work, remarkable in its realism, delicate colors and almost cinematic perspective, as though the artist was in the boat with the rower, went on display Monday in the Musée d'Orsay. It is the latest addition to the Paris museum's already impressive collection of Impressionist art.
The painting was sold by Caillebotte's descendants. It had been one of the last Impressionist masterpieces still in private hands, said Jean-Paul Claverie, an adviser to LVMH boss Bernard Arnault.
Builder's clothing drive, tiny art show in Cowichan – Victoria Times Colonist – Times Colonist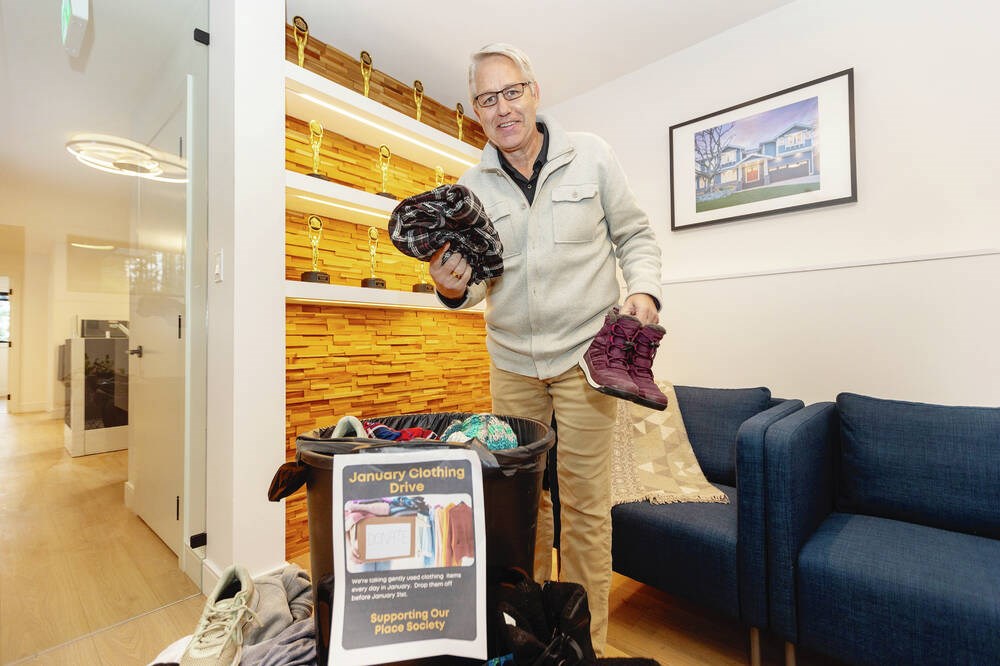 Builder's clothing drive to boost families in need
Donations of gently used clothing, shoes and ­accessories for all ages and sizes are being sought for a clothing drive hosted by LIDA Homes, now until Jan. 31.
All donated items will be given to Our Place Society to be distributed to families in need in the community.
"As a community-focused business, we feel it is our responsibility to give back to the families and ­individuals who have supported us throughout the years," said Dave Stephens, president of LIDA Homes. "We hope that this clothing drive will make a ­meaningful impact on those in need and encourage ­others to do their part as well."
Stephens has also issued a challenge to other ­builders to see who can collect the most clothing and have ­bragging rights.
The hashtag #LIDAclothingdrive has been created to encourage everyone to use it in their social media posts.
Donations will be accepted at LIDA Homes, 6015 Patricia Bay Hwy.
Tiny art show in Cowichan
More than 100 original artworks will be up for auction at the Six by Six Art Show and Auction, a special one-week fundraiser for the Cowichan Valley Arts Council, Feb. 3 to 11.
The name for the show stems from the fact that each of the locally produced original artworks is limited to six by six inches in size. In addition to paintings, the show includes some sculptures.
Janet Magdanz, president of the group, says working at that scale can be a real challenge for artists used to creating larger pieces.
"Yet our talented local artists have produced some outstanding work, creating landscapes, abstracts and pieces both whimsical and thoughtful," she said. "For buyers, the auction is a chance to pick up a small piece of work by a professional artist at a great price."
The art will be available to view and bid on both online and in person, with bids starting at $30.
Proceeds from the auction will support and expand the art council's youth programs and bringing regional shows to the gallery.
The finale of the week-long event will be a gala reception featuring live jazz, gourmet food and a cash bar, at the gallery Saturday, Feb. 11. Tickets are $25 and are available by calling the office at 250-746-1633 or at cowichanvalleyartscouncil.ca.
In your neighbourhood
Victoria council has voted to increase the maximum amount available for its My Great Neighbourhood Grants to $7,500 for placemaking and resiliency projects and up to $1,500 for activities in 2023.
The money is expected to support up to 36 community projects.
"The My Great Neighbourhood Grant program is incredibly important during these times when community is coming together again," said Mayor Marianne Alto. "It is exciting to see residents start to reconnect with the goal of adding vibrancy and resiliency to their neighbourhoods."
The funds are contingent upon matching equivalent contributions from applicants, including volunteer time and in-kind donations.
Grants are available to residents and community groups in the city. Not-for-profit organizations, schools or groups of residents can apply, although a sponsor is required for those without not-for-profit status.
In 2022, the city funded 13 community activities, 12 placemaking projects and 11 community resiliency projects.
Intake for the 2023 program will open in April, with city staff available to help residents through the application process.
Opera's the ticket
Pacific Opera Victoria is making a night at the opera more attainable by distributing more than 1,000 free tickets to more than 40 community organizations for a second year.
The organizations hand out the tickets to members of the community who may be experiencing barriers, giving them the opportunity to attend one of three Pacific Opera's 2022/23 mainstage live performances at the Royal Theatre.
"The North Park Neighbourhood Association was thrilled to participate in Pacific Opera's Ticket Access Program," said Sarah Murray, executive director of the association. "This program eliminates financial barriers to access, making Victoria's thriving arts and culture scene a more equitable and inclusive space."
Community organizations interested in taking part in the program should contact Pacific Opera. More information about the program is available at pacificopera.ca/ticket-access-program.
Art for Prospect Lake
The Prospect Lake District Community Association is looking for donations of artwork for its upcoming Art at the Lake fundraising online auction.
Proceeds from the event will be used for the maintenance of the heritage Prospect Lake Hall on the Saanich Peninsula, one of the last community-owned and maintained halls in British Columbia.
"Downsizing or just tired of looking at certain pieces? Give your old art pieces new life by donating them to Art at the Lake," said Barbara Newton, a volunteer organizing the sale.
The association is looking for donations of any type of art — prints, watercolours, pastels, oils, posters, collectibles, statuary, vases or objects d'art.
• To donate, email jackie.wrinch@shaw.ca or telephone Mavis at 250-361-3236 by March 19.
$400M recovery fund
Community service organizations, non-profit organizations, Indigenous governing bodies and charities on Southern Vancouver Island and the Cowichan Valley can apply for funding through the federal government's $400-million Community Services Recovery Fund, now until Feb. 21.
The money will help fund one-time projects focused on people, systems and program innovation. Organizations can apply for one of two tiers. Tier one includes funding ranging from $10,000 to $100,000, while tier two covers $100,001 to $200,000 for applicants that meet specific criteria.
United Way Southern Vancouver Island, the Canadian Red Cross and the Victoria Foundation will accept applications locally.
All unincorporated non-profits should apply to the Canadian Red Cross for funding for one-time projects that focus on how organizations recruit, retain, engage and support their personnel, including staff, volunteers and boards of directors.
Apply to the Victoria Foundation with projects that invest in systems and processes involved in creating the internal workings of an organization's overall structure.
The United Way Southern Vancouver Island will accept applications for funding to support projects primarily focused on program and service innovation and redesign using information gained during the COVID-19 pandemic.
"United, we champion initiatives, programs, and projects that integrate and make a significant, positive change in people's lives," said Danella Parks, director of community impact with United Way Southern Vancouver Island. "As society recovers and rebuilds, United Way is honoured to support this investment by the Government of Canada with a focus on program and service innovation and redesign in the nonprofit sector."
• For more information, go to communityservicesrecoveryfund.ca.
parrais@timescolonist.com