Free webinars will focus on AI, circular economy and Bullfrog Power – OrilliaMatters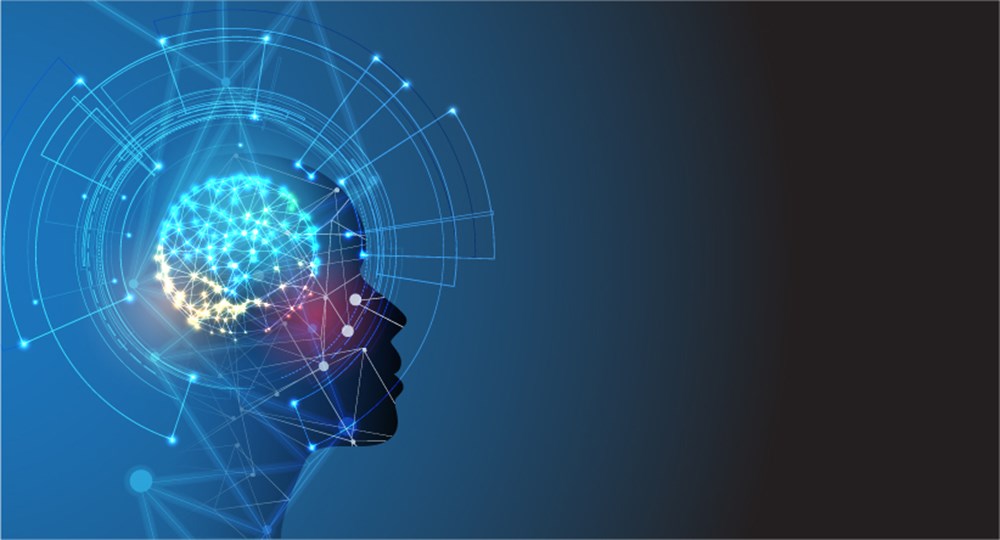 It Sustainable Orillia Month in Orillia. With that in mind Sustainable Orillia has been offering free webinars throughout October. The final three webinars are planned for this week. Here's a rundown of topics and what to expect.
The first webinar will focus on how using artificial intelligence (AI) can help commercial building owners reduce their heating, venting and air-conditioning costs.
This webinar will be of special interest to building operators who have buildings larger than 75 sq. ft., and where a significant portion of the energy used in these buildings is used for HVAC systems. AI can help you manage and reduce these costs.
During this presentation, you will meet Bryce Conacher, Sales Director, National Accounts BrainBox AI.
Conacher has worked for the Canadian Standards Association and has been a GHG Instructor at the School of Environment at the University of Toronto. Prior to this he was with Brookfield Renewables, one of the world's largest investors in renewable energy. He has been with BrainBox for about nine months.
You can expect to learn how BrainBox AI's technology converts existing HVAC equipment into autonomous HVAC systems using artificial intelligence and cloud computing. In addition, this system can also be used to improve air quality in hotels and/or other buildings being considered for temporary hospitals during these COVID times.
Plan to attend How Using Artificial Intelligence Can Help Commercial Building Owners Reduce Their HVAC Energy Costs on Tuesday, Oct. 27 2020 at 2 p.m. Please go to https://sustainableorillia.ca/so-month/ for registration details.
BULLFROG POWER
The second webinar will focus on how you can Bullfrog Power your home and your business
This webinar will be of special interest to people with homes and businesses who want to help reduce their GHG emissions and promote renewable energy in Canada.
It will appeal to the growing segment of eco-conscious consumers, as well as companies which want to engage their employees in a sustainability-minded culture. The webinar will address both electricity and natural gas.
During this presentation, you will meet Dave Borins, working for Community Renewable Projects at Bullfrog Power. Borins has been with Bullfrog for seven years. He provides critical financial support to communities bringing new renewable energy projects online across Canada. Bullfrog Power has supported 140 projects to date.
During this webinar, you can expect to learn:
How Bullfrog Power works for both homes and businesses (Why go green?)
How it can help reduce your environmental impact
How it can increase businesses' employee engagement and differentiate your brand
How your business can better engage with the community
Plan to tune in to How you can Bullfrog Power your home and your business on Thursday, Oct. 29 2020 at 11 a.m. Please go to https://sustainableorillia.ca/events for registration details.
CIRCULAR ECONOMY
Do you understand the circular economy? That's the topic of the third webinar, which will be of special interest to people who would like to explore how countries around the world are accelerating progress toward achieving the UN Sustainable Development Goals (SDG) through the lens of the "Circular Economy (CE)."
During this presentation, you will meet Audrey Bayens, a long-time volunteer for community sustainability projects. As an emerging leader in the Circular Economy movement, her focus is on increasing adoption so Canada can take its proper place in this movement as it hosts the World Circular Economy Forum in Toronto in September, 2021.
In this webinar, you will learn how this new reality presents opportunities to achieve sustainability in ways that help us thrive. The Circular Economy is a "toolbox" of ways to achieve many SDG targets.
At the core of CE practices is the aim to restore natural capital through a broad range of models such as reuse, repair, refurbishment, remanufacturing, recycling, industrial symbiosis, biomimicry, product-sharing and supporting better design practices.
Plan to tune in for Understanding the Circular Economy on Thursday. Oct. 29 at either 3 p.m. or 6 p.m. Please go to https://sustainableorillia.ca/so-month/ for registration details.
There is no charge to participate in any of these webinars. If you can't catch it the first time, the recording will be available for future viewing via Sustainable Orillia's website www.sustainableorillia.ca.
Join other local people who care about the future of our community for a valuable hour of new and useful information, followed by questions and answers.
Biden looks to fill out economic team with diverse picks – EverythingGP
Yellen became Federal Reserve chair in 2014 when the economy was still recovering from the devastating Great Recession. In the late 1990s, she was President Bill Clinton's top economic adviser during the Asian financial crisis. Under Biden she would lead the Treasury Department with the economy in the grip of a surging pandemic.
If confirmed, Yellen would become the first woman to lead the Treasury Department in its nearly 232-year history. She would inherit an economy with still-high unemployment, escalating threats to small businesses and signs that consumers are retrenching as the pandemic restricts or discourages spending.
NEERA TANDEN, Office of Management and Budget director
Tanden is the president and CEO of the liberal think-tank Center for American Progress. She was the director of domestic policy for the Obama-Biden presidential campaign, but she first made her mark in the Clinton orbit.
Tanden served as policy director for Hillary Clinton's 2008 presidential campaign. Before that, she served as legislative director in Clinton's Senate office and deputy campaign manager and issues director for Clinton's 2000 Senate campaign. She also served as a senior policy adviser in the Bill Clinton administration.
If confirmed, she would be the first woman of colour and the first South Asian woman to lead the OMB, the agency that oversees the federal budget.
BRIAN DEESE, director of the White House National Economic Council
Deese, a former senior economic adviser in the Obama administration and now the managing director and global head of sustainable investing at BlackRock, would be the top economic adviser in the Biden White House. He worked on the auto bailout and environmental issues in the Obama White House, where he held the title of deputy director of both the NEC and the OMB.
CECILIA ROUSE, chairwoman of the Council of Economic Advisers
Rouse is a labour economist and head of Princeton University's School of Public and International Affairs. She served on the CEA from 2009 to 2011, and served on the NEC from 1998 to 1999 in the Clinton administration.
Notably, she organized a letter earlier this year signed by more than 100 economists calling for more government action to mitigate the fallout for Americans caused by the coronavirus pandemic.
Rouse, who is Black, would be the first woman of colour to chair the CEA.
Biden is also expected to name Heather Boushey, the president and CEO of the Washington Center for Equitable Growth, and Jared Bernstein, who served as an economic adviser to Biden during the Obama administration, to serve on the council. Both Boushey and Bernstein advised Biden during the presidential campaign.
___
Associated Press writers Alexandra Jaffe, Christopher Rugaber and Michael Balsamo contributed to this report.
Aamer Madhani, The Associated Press
Freeland to deliver Liberal plan to revive Canada's post-pandemic economy today – CBC.ca
The federal government will release its long-awaited fiscal update today — a spending plan to help Canadians cope with COVID-19 while recharging the national economy and key sectors battered by the global crisis.
Deputy Prime Minister and Finance Minister Chrystia Freeland will rise in the House of Commons at 4 p.m. ET today to outline details of her plan to both boost job creation and cut greenhouse gas emissions.
Government sources have told CBC News the plan will include new but time-limited spending measures to support hard-hit industries and vulnerable Canadians, while laying the groundwork for the policy priorities presented in September's speech from the throne.
The update comes in the wake of optimistic reports suggesting promising vaccine candidates could roll out early in the new year — and as COVID-19 caseloads continue to grow alarmingly in some parts of the country. Numbers have reached record highs in some regions, prompting new or extended restrictions and business closures.
The measures in today's economic statement are expected to include:
Support for airlines and the tourism and hospitality sector, hit hard by heavy losses due to border closures and lockdowns. The sources suggest the update will include assistance for airlines, hotels and restaurants, and for the companies that supply them.
Money to help long-term care homes stop the spread of infections.
Support to help women return to work.
Stimulus spending for infrastructure projects tied to the government's promise to reduce greenhouse gas emissions as part of the economic recovery.
Record deficit projected
The government has not tabled a budget for this fiscal year, but in July delivered what it called a "fiscal snapshot" that projected the deficit would hit a record $343.2 billion.
The Trudeau Liberals last delivered an actual budget in March 2019, when they were still in their first mandate.
The Trudeau government has pushed back at calls to deliver an economic forecast since the current health crisis began, maintaining that the pandemic made it impossible to accurately predict economic growth or the scope of necessary emergency spending.
Conservative Leader Erin O'Toole said the government's delays in procuring rapid testing and vaccines have put workers and the economy in a "risky" situation.
"There is no plan for the economy if we don't have rapid testing and vaccines as swiftly as possible," he said during a news conference in Ottawa Sunday.
"We're already seeing small businesses teetering on the edge. That is leading to the uncertainty and the concern out there about the wellbeing of tens of thousands of Canadian families that have invested everything in their restaurant or their autoshop or a range of businesses that are close to bankruptcy."
WATCH | What to expect in the long-awaited fiscal update:
CBC News's David Cochrane breaks down what Finance Minister Chrystia Freeland is expected to announce in Monday's federal fiscal update, including details on the deficit and new pandemic spending. 1:16
NDP Leader Jagmeet Singh said today's update is the perfect opportunity to announce "bold measures" to address the needs of the Canadians most severely affected by the pandemic.
"The COVID-19 pandemic has shown how fragile the services that were supposed to help people are, and the importance of strengthening our social safety net so that no one is left behind," he told CBC News.
NDP pushes for child care support
The NDP is calling on the federal government to fund child care services that would allow more parents to return to work safely. It's also pressing the government to launch a universal pharmacare program.
Green Party Leader Annamie Paul said it's not enough for the government to present a "laundry list" of spending today. With a vaccine expected next year, she said, it must present a green recovery plan with economic and social investments.
"With a glimmer of hope on the horizon, it is vital that we seize this moment to prepare a green recovery plan that will engage every possible innovation, technology and resource at Canada's disposal to enhance our ability to face challenges," she said.
The Green Party is calling for a guarantee that any supports the Liberals offer carbon-intensive sectors are "responsible and conditional." It also wants to see larger investments in projects and sectors that speed up progress toward a net-zero emissions economy.
Business hopes to see long-term growth plan
Business groups say they hope to see a plan today that charts a course through the ongoing crisis to long-term economic recovery and growth.
Canadian Chamber of Commerce president and CEO Perrin Beatty said he wants to see a shift from broad supports to smaller, more targeted federal programs to help the most vulnerable Canadians and sectors, including the restaurant, accommodation, arts and entertainment and retail sectors.
He said he hopes to see a plan that will boost Canada's business investment and competitiveness — and not a suite of "unaffordable" new permanent programs.
"Even as we navigate our way through this second wave of the pandemic, Canada needs its government to set the conditions for a strong, business-led recovery. Canadian families and businesses continue to pay a high price because of COVID-19, and the hard work of getting Canada's economy ready for recovery must start now with a clear and coherent plan," he said in a media statement.
Cash-strapped municipalities are also looking for good news in today's statement.
Federation of Canadian Municipalities president Garth Frizzell said he hopes to see "clear successor arrangements" to the safe restart agreement, which saw the federal government set aside $19 billion for the provinces to help them weather the second wave and drive job growth post-pandemic.
"The fall economic statement is an opportunity to build on the federal-municipal partnership that has kept Canadians safe, and essential front line services running strong, since the beginning of the pandemic," he said.
"They rely on us to keep doing that through 2021, and that's why municipalities need to see a clear commitment that the federal government will continue to work with us to ensure support for municipal operating and transit costs."
Turkish Economy Fared Much Better Than Peers in Third Quarter – BNN
(Bloomberg) — Turkey's coronavirus-battered economy fared far better than all peers in the third quarter, driven by a stimulus campaign that sacrificed the lira and price stability.
Gross domestic product last quarter rose 6.7% from a year earlier, after shrinking 9.9% in the previous three months, according to data released on Monday. The median of 14 forecasts in a Bloomberg survey was for 4.8% growth. The seasonally and working day-adjusted figures showed an expansion of 15.6% in the third quarter from the previous three months.
The $736 billion economy outperformed all Group of 20 nations including China, thanks in part to a combination of interest-rate cuts, fiscal spending and a government-led credit push.
Below are some of the highlights of the GDP report released by the state statistics institute in Ankara:
Last quarter's growth was driven by a rise in household consumption, which jumped 9% from a year earlier.
Exports dropped 22% on an annual basis, after falling 36% in the preceding three months. Imports rose 16% following a 8% drop.
Gross fixed capital formation, a measure of investment by businesses, rose an annual 23%.
To help businesses and consumers ride out the the pandemic, the Turkish government pushed banks to ramp up lending. Loan growth remained robust throughout the summer, slowing toward the end of the third quarter.
At the same time, the central bank injected liquidity by scooping up government bonds, and delivered 1,575 basis points of easing until rate cuts stopped in June, leaving Turkey's inflation-adjusted borrowing costs among the lowest in the world. The weighted average cost of funding dropped as low as 7.34% in July, then started growing for the rest of the quarter to end at 11.1%.
With the lifting of most virus-related restrictions imposed in the previous quarter, domestic tourism gained pace, and airports were opened to most foreign tourists.
The picture for the fourth quarter is less rosy as Turkey began reimposing limitations following a virus surge and replaced its central bank and economy chiefs. President Recep Tayyip Erdogan pledged to support his new economic managers with "bitter-pill" policies that conflict with his views — but only after the currency hit record lows, keeping headline inflation in double digits. The lira has lost 24% against the dollar this year.
The central bank's new governor, Naci Agbal, started his tenure by raising interest rates by the most in over two years, a move that could damp demand.
"The fourth quarter will point to a slower growth picture." said Enver Erkan, an Istanbul-based economist at the Tera Yatirim investment house.
(Updates with highlights of the report in the fourth paragraph)
©2020 Bloomberg L.P.