Galaxy S20's rumored specs seem awesome. Here's what else I want from Samsung's new phone – CNET
If the rumors are right, the Galaxy S20 — formerly known as the Galaxy S11 — could be a beast of a phone, with a bold design on the back and a suite of powerful features within. Leaks and reports predict that the unannounced phone will have up to four rear cameras (one of them with 108 megapixels) along with a large, sharp screen and a massive 5,000-mAh battery. This sounds impressive. I want it all, but I also want the little things that can take a phone from impressive to enjoyable.
Consider the Galaxy Note 10 Plus that sits beside me as I write this. It's one of the best phones of the year — I even gave the standard Note 10 an Editor's Choice Award for its balance of value, features and performance. Samsung has sold enough of them to firmly secure its place as the world's largest phone brand. Still, if I could pass a magic wand over both Note 10s, there are a few extra features I would add. They're the same things I want in the next flagship Galaxy phone.
Every device has minor annoyances that keep you from fully loving it. I've heard them all. "I love this phone, but I wish it did this," or, "You know what I can't stand? It's that," and then the person I'm talking to launches into a detailed account of a tiny feature or design issue that's become the thorn in their side despite an otherwise good experience.
So far, my wish list for the Galaxy S20's most important features — 5G speeds, processing superpowers and camera advancements — aligns with the rumors. Now I'll give you the smaller bonus details that could help take the Galaxy S20 over the top for me.
Secure face unlock
I'm not afraid to say it: I miss Samsung's iris-unlocking feature that was cut from the Galaxy S10. It wasn't perfect, and I complained about it, but it was a good alternative to the fingerprint reader and secure enough for mobile payments, which is important for everyone.
I had hoped that the Galaxy S10 and Note 10's in-screen fingerprint reader would be more accurate than it has been, and that it wouldn't matter that iris scanning was gone. That's not the case. I've gotten used to repeated print-reading errors, and to eventually typing in my passcode after getting fed up with yet another failure. I barely think about it anymore.
But compare this experience to Apple's steadily improving Face ID and the excellent face unlock on the Pixel 4, it's evident that Samsung has a chance to take its phones further. Even though I expect the Galaxy S20 could use Qualcomm's new and improved in-screen fingerprint reader, there's room for two biometric unlocking methods on the same phone.
Fix the problem with curved, edge-to-edge screens
Curved screen phones look amazing. They're immersive and make images pop. But when you combine them with edge-to-edge displays, you wind up with a shrunken bezel, which gives your hand little to no buffer against accidentally touching the screen while simply shifting the phone in your hand.
Samsung has software to fight accidental touches, but it can only go so far. I constantly press something I didn't mean to, just by holding the phone. With the screen's curve so close to the edge it also means you're tapping your cursor along a precarious bend where the screen drops off. If you're using the stylus, it's easy to run right off the edge of the waterfall.
For Samsung, the curved display helps its Galaxy phones stand out, but we need a better solution now that bezels and borders are effectively a thing of the past. I hope the Galaxy S20 has one.
Return of the headphone jack
File this one under "definitely not happening." The dedicated headphone jack is gone, I know it's gone and I even understand why. Samsung gets more room to work with inside the Galaxy S20 this way, which it could use for more sensors or a bigger battery, and USB-C is the standard all the phone-makers have rallied behind.
That said, I watch a lot of movies and shows with my wired headphones in, and while battery life is generally really good, there are times I need to recharge. That's usually when I'm watching a show, of course. I don't want to be forced to use wireless headphones (especially if I forget to charge them) and I'd rather not have to stop what I'm doing to charge back up.
On the bright side, fast-charging on the Note 10 Plus never takes more than an hour to complete. Maybe it'll be longer on the Galaxy S20. It'd just be nice to charge and listen at the same time, no matter my headphone choice.
A flush camera mount (yes, that likely means a thicker body)
If the photo leaks and rumors are right, all of the Galaxy S20 models will have a wide, rectangular camera array. If it winds up looking like the iPhone 11 or Pixel 4, the cameras could stick out awkwardly.
A protruding camera mount never looks good, and it puts the lenses at risk for fractures and cracks if the phone falls without a case on. A cracked lens can decrease the quality of your photos. I've learned this the hard way.
If the Galaxy S20 does wind up having a chunky camera module, you'll pretty much automatically need a case just to help keep this area a little more flush with the rest of the phone. A slightly thicker phone body could potentially achieve the same effect.
I'm reminded of the Motorola Moto Z family of phones with the snap-on backs. Without any sort of "case" on the back, the camera looked like a comically large eyeball and the edges were too sharp to comfortably hold for long. I just hope that Samsung has comfort and usability at the top of its list.
A stripped-down UI that's much closer to stock Android
Samsung already has a new interface layer for Android, called One UI 2, which aims to simplify the company's software skin. Many phone-makers, including Samsung, prefer to have their own user interface to give their phones a distinct look and feel.
Unfortunately, the more the UI strays from Android, the longer it takes to test with software updates, like Android 10, for example. That means Samsung phones like the Galaxy S20 could continue to get Google's software updates a lot later than its rivals.
When you're grinding your teeth waiting for exciting new Android features like system-wide dark mode in Android 10, it's easy to lose patience.
Motorola does a particularly good job keeping its OS close to Google's vision, while also adding some of its own features and look. Samsung's custom interface has a lot of great touches that I use and enjoy. I just wish updates came sooner.
Galaxy S20's top rumored specs
Here are some of the S20's rumored features below, and here's our larger collection of all the best rumored Galaxy S20 features so far. Chime in with your own features wish list in the comments section below.
Three phone sizes: 6.2, 6.4 or 6.9 inches
5G speeds
Up to four rear cameras, including 108-megapixel sensor and 5x or 10X optical zoom
5,000-mAh battery
Samsung Galaxy Fold 2 could borrow Galaxy S20 Plus camera setup – Android Authority
Now that Samsung has launched its second foldable smartphone, the rumor mill has started buzzing about its upcoming third one.
Just yesterday we got word about the possible display size and release date of the alleged Galaxy Fold 2. Now, we have more details about the phone's possible camera specs, design, and colorways.
XDA's Max Weinbach, who was responsible for leaking a bunch of information about the Galaxy S20 trio pre launch, seems to have his sights set on the Galaxy Fold 2 now. Weinbach revealed on Twitter that the Fold 2 will feature the same camera setup as the Galaxy S20 Plus.
Galaxy Fold 2: front cover is infinity V display. Main is either hole punch or under display camera. New form of SPen. S20+ camera setup. Ceramic and stainless steel. Will come in Blue, Silver, Gold, Pink, Black.

— Max Weinbach (@MaxWinebach) February 17, 2020
This means that the phone could get a 12MP wide-angle sensor, a 64MP telephoto lens, a 12MP ultra-wide shooter, and a VGA time-of-flight sensor. By extension, it would also support 3x "hybrid optical" zoom and 30x hybrid zoom. A 10MP selfie camera can be expected up front.
Weinbach doesn't really go into a lot of detail, but says that the Galaxy Fold 2's outside screen will come with Samsung's Infinity-V display and it will have a new form of the S-Pen. He also apparently knows that it'll have blue, silver, gold, pink, and black colorways.
We're not really sure how Weinbach came by this information so early, but he's been right about a lot of Samsung leaks in the past. If this one turns out to be true, we can expect the Galaxy Fold 2 to borrow more features and characteristics from the Galaxy S20 series. Meanwhile, the phone is also rumored to bring some new hardware such as an under-screen selfie camera which we haven't seen on any commercial phones until now. But it sounds like the inclusion of this tech isn't guaranteed just yet.
It's too early to say anything more about the so-called Galaxy Fold 2. Although, we do hope its display gets better scratch resistance than current foldable phones like the Galaxy Z Flip.
Apple reportedly holding its iPhone 9 event on March 31 – Neowin
It's no surprise, but Apple is expected to be holding an event in March. According to a report from iPhone-Ticker (via 9to5Mac), that event will be at the end of March, likely on March 31. While last year's spring event was focused completely on services, this one is more likely to be focused on hardware.
One device that's expected to be announced is the iPhone 9, iPhone SE 2, or whatever else you might want to call it. Meant to be more of a low-cost alternative to modern iPhones, the iPhone 9 will keep the home button. In fact, it's expected to pretty much be an iPhone 8 with updated internals, similar to how the original iPhone SE was an iPhone 5s with updated internals for those that wanted the older four-inch form factor. According to the report, the iPhone 9 will launch just a few days later on April 3.
Another thing that's likely is that Apple could launch new iPad Pro models. It's been nearly a year and a half since the Cupertino firm first announced the latest 11- and 12.9-inch models, so those could also see a spec bump.
While the report isn't confirmed by any means, it matches the timeline for when we're expecting these new products. Press invitations will likely be sent out a week or two prior to the event.
Samsung might launch the Galaxy Fold 2 with an under-the-display camera by July – The Next Web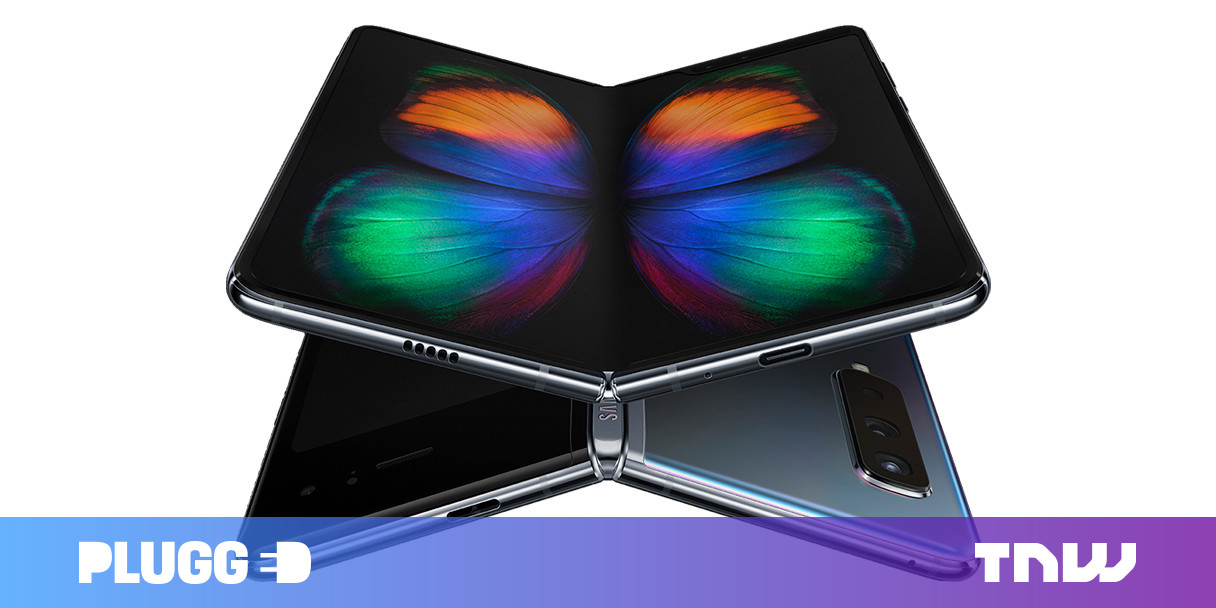 Last week, Samsung launched its second foldable phone, the Galaxy Z Flip. Now, new reports are suggesting that the company might be already preparing to launch its next foldable — a sequel to the Galaxy Fold.
Korean news outlet Ajunews and the founder of Display Supply chain Consultants (DSCC), Ross Young, separately reported this development. Both sources said the Korean tech giant is working on the Galaxy Fold 2 under the project name Champ.
[Read: Surprise: The Samsung Galaxy Z Flip's ultra-thin folding 'glass' scratches like plastic]
The new device will reportedly have a huge 7.7-inch screen when unfolded. Samsung is also testing an under-the-screen camera technology to provide a notchless display.
Last year, Oppo and Xiaomi showed under-the-screen technology. However, Xiaomi later clarified that the tech was not ready for mass production.
Ultra-thin glass (UTG) from Schott is their best hope then. First on Galaxy Z Flip. Then on Galaxy Fold 2 which is now known as Project Champ and should come mid-year. It will fold out to 7.7" but will be quite a bit more expensive than the more portable clamshells…

— Ross Young (@DSCCRoss) January 29, 2020
While these features are important, all eyes will be on the company to deliver a foldable display with better durability. Last year, the company had to delay the launch of the Galaxy Fold, after several reviewers pointed out teething problems with the screen. There have even been reports of a week-old Galaxy Z Flip display being damaged.
A report from Bloomberg published last week, suggested that Samsung is planning to stick with the "Galaxy Z" moniker for its foldable devices. So, the Fold 2 might well be called the Galaxy Z Fold.
For more gear, gadget, and hardware news and reviews, follow Plugged on
Twitter and
Flipboard.

Published February 18, 2020 — 04:29 UTC