Game in 10: O'Reilly's line obliterates Sabres in Maple Leafs' thrilling win over Buffalo – Maple Leafs Hot Stove
Ryan O'Reilly scored a hat trick and Mitch Marner recorded five assists as the Maple Leafs' absolutely dominant first period powered them to a 6-3 victory in Buffalo.
Toronto was all over Buffalo out of the gate with their best period of the season, scoring four goals in just over 12 minutes and forcing a goalie change for the Sabres. From there on out, it was a race to finish the game, with Buffalo making a hard charge in the third but never getting within two goals before O'Reilly's hat-trick-clinching empty-netter capped off a special night for the new Leaf and his line.
Your game in 10:
1. What a start it was from the Maple Leafs in this game.
Just under four minutes into the game, a scrum in the neutral zone was pushed from John Tavares up ahead to Mitch Marner, who darted deep into the Sabres' end and wrapped a wicked pass around Owen Power to Ryan O'Reilly, who fired his shot into the open net.
RYAN O'REILLY 🚨

LET'S GO! FIRST AS A LEAF! pic.twitter.com/S0rSqvkYBL

— Omar (@TicTacTOmar) February 22, 2023
The ardently pro-Leafs crowd in Buffalo was fired up, and before some of them even sat back down, this line was at it again. Keefe left the 91-90-16 line out there for the ensuing faceoff, and 37 seconds later, the puck was back in the Buffalo net.
The Leafs broke in 2v1, Marner flipped the puck past Henri Jokiharju to O'Reilly, and the veteran center went forehand, backhand, and roofed it over the glove of Ukko-Pekka Luukkonen:
RYAN O'REILLY 🚨🚨

BACKHAND SHELF pic.twitter.com/W9iuyaECqk

— Omar (@TicTacTOmar) February 22, 2023
---
2. That line still wasn't done wreaking havoc.
Less than three minutes later, in possession on the wing, Mitch Marner fired it on net through traffic, with the bodies of Ryan O'Reilly and John Tavares parked in front. The shot went off UPL before Tavares turned around, jumped on the loose puck, and whacked it in.
JOHN TAVARES 🚨

The second line snapped! pic.twitter.com/TRSy5JgY12

— Omar (@TicTacTOmar) February 22, 2023
Just over seven minutes into the game, the score was 3-0 Toronto and the Sabres didn't know what hit them.
---
3. Luukkonen's nightmare evening continued five minutes later when the Leafs again burned the Sabres' defense and set themselves up for a scoring opportunity.
A loose puck in the neutral zone was scooped up by Morgan Rielly, who spied Michael Bunting breaking free down the middle behind the Buffalo defense and hit him with a stretch pass. Bunting faded to the left before wiring the shot past Luukkonen.
MICHAEL BUNTING 🚨

ONE AWAY FROM 20! pic.twitter.com/8ccwr8ZPJn

— Omar (@TicTacTOmar) February 22, 2023
That was the end of the night for Luukkonen as Craig Anderson replaced him in the Buffalo net after four goals against on 10 shots. UPL did not make enough saves for the Sabres, but he also had no chance on the opening goal, had little chance on the third goal, and was hung out to dry against free-and-clear shooters on the second and fourth goals.
---
4. The first period was as dominant of a period as any the Leafs have played all season. Their shooters found the twine four times, but that was only part of the story. Toronto came out of the gate with a ton of jump in their legs. Nearly every shift in the first eight or so minutes was entirely played out in the Buffalo half of the ice.
It didn't matter which line was out there; the Leafs had their foot on the Sabres' neck for minutes on end. With nine minutes remaining in the period, the shots were 6-0 Toronto, scoring chances were 6-2 Toronto, and the Leafs owned 80% of the expected goals per Natural Stat Trick.
The Leafs were terrific through the neutral zone, with their forwards slowing down the Sabres through center ice and their defensemen gapping up well to stonewall Buffalo on entries. Against a team as quick as the Sabres, the Leafs' work rate and committed neutral-zone structure made them look like the much faster team in the opening stanza.
Bunting's goal came off a Buffalo turnover after running into the teeth of the Leafs' neutral-zone forecheck, with William Nylander forcing the turnover from behind. The Sabres didn't start to generate any half-decent shifts until the waning moments of the period.
When it was all said and done, the first-period score sat at 4-0 Toronto, and somehow, it almost felt like an understatement of the Leafs' dominance.
---
5. In the second period, the balance of play began to shift towards Buffalo at 5v5, as you might expect in a game with such heavy score effects. The Leafs started to sit back a bit more and the Sabres finally got their game going.
Buffalo picked up their pace and managed to control the shot count 11-5 at 5v5, with scoring chances favouring the Sabres as well (11-8). Most of the shots in the period were perimeter chances that were not terribly threatening, but the territorial control was far more favourable to Buffalo in the middle frame.
The Sabres did generate one or two quality looks, piercing Toronto's defense on a couple of occasions. Tage Thompson had a great chance early in the period that Ilya Samsonov shut down, and the Leafs goaltender made another good stop on Jokiharju.
Through 40 minutes, the Leafs were playing an excellent defensive game and Samsonov was sharp. In other words, the ship was cruising.
---
6. Toronto added to their lead in the second period on the power play on one of two man-advantage opportunities — one in the second and one in the third, both of which were fabulous efforts.
The Leafs scored on the first one and were simply unlucky not to score on the other. The puck movement was orgasmic on the first opportunity, with the Leafs whipping it around and creating look after look. Anderson had already made multiple saves when John Tavares passed a loose puck in the slot over to William Nylander on the doorstep, where he flipped it bar down over Anderson, who was flailing on the ice.
WILLIAM NYLANDER 🚨

STYLIN' PUCK MOVEMENT! pic.twitter.com/FjnF8LnDRw

— Omar (@TicTacTOmar) February 22, 2023
For Willy, it was his 32nd tally of the season as he edges ever close to his career high of 34 set last season; he is projected to obliterate that mark if his current 45-goal pace holds up.
The second PP opportunity was just as effective as the first even if it didn't end in a goal. The Leafs created several excellent looks that forced Anderson into phenomenal saves, and then a shot from the point was tipped off the post by Auston Matthews in the high slot.
---
7. Trailing 5-0, the Sabres, to their credit, didn't go away in the third period. The Leafs killed off a Sabres PP, but then Conor Timmins got himself caught in the neutral zone as the puck turned over, leading to a rush for Jack Quinn the other way. TJ Brodie needed to account for a possible pass on the developing 2v1, and the sharp-shooting Quinn ripped a shot by Samsonov at his near post.
The third period became a little more interesting after a second Buffalo goal arrived not long after. Alex Tuch picked up the puck at his own blue line, cut through the entire Leafs forward group at center ice, gained the zone, burst by Morgan Rielly, and fired a shot at Samsonov that beat him far side.
This was too easy of a goal to surrender on a number of fronts; no one in a Leaf sweater so much as touched Tuch through the neutral and defensive zones, and Samsonov was off his angle on the shot.
With 12 minutes to go, the Sabres were now threatening to make this a competitive finish.
---
8. The Leafs were generally chasing the Sabres over the next five or so minutes, hanging onto their three-goal lead. The second power play came at a useful time to salt away two more minutes of the remaining time, although an insurance goal would've been better. Instead, the door remained slightly ajar, and the Sabres capitalized when Jeff Skinner got in behind Justin Holl and fired it by Samsonov.
With 3:31 remaining in the game, the Sabres were within two goals, and the collective tension of Leafs Nation was becoming palpable online. Tage Thompson's shot hit Samsonov's stick and then the upside of the Skinner goal was revealed: It brought Buffalo close enough to pull the goalie, allowing Ryan O'Reilly a chance at the hat trick.
Off a defensive-zone faceoff with over a minute to go, Marner flipped the puck out of the zone and down the ice. O'Reilly won the race before his backhander went off Dahlin and then trickled over the goal line.
RYAN O'REILLY COMPLETES THE HAT TRICK pic.twitter.com/ni1jBqIN3E

— Omar (@TicTacTOmar) February 22, 2023
They don't draw pictures on the scoresheet. This goal clinched the hat trick for #90 with his first hatty since April 24, 2021, and it tied his career-high of four points in a game.
As for Marner, it was his fifth assist of the night(!), also a career-high for a single game. After tonight's game, Marner is on pace for 28 goals and 72 assists for 100 points. That assist total would set a new career-high and tie Darryl Sittler's 1978 season for the third most assists in a single season in club history (Doug Gilmour's 1993 and 1994 campaigns hold the top two spots).
---
9. Let's talk about the lines momentarily. The big story of the game was clearly the dominance of the second line with Marner, O'Reilly, and Tavares; they were diligent about recovering pucks, read off of each other really well with the puck, and aggressively attacked the net.
The first line of Bunting, Nylander, and Matthews was solid, creating a goal and also conceding one against, although Matthews, in particular, looked a little subdued again tonight.
If there was one interesting takeaway from the top two lines, it was Keefe's deployment of the O'Reilly line in the defensive zone for key draws, including one at the end of the first period when Buffalo was starting to string a few shifts together. When the lines are configured this way, it appears that line will be a go-to matchup trio.
As for the bottom six, I thought the fourth line of Alex Kerfoot, Noel Acciari, and Zach Aston-Reese was the stronger of the two lines for the third straight game since the trade.
The overall metrics from Natural Stat Trick don't look too rosy for any line, but that is mostly the result of score effects since the Leafs were up 4-0 less than 25% of the way into the game. That dynamic makes the game hard to read too much into as a result, but I thought Acciari was noticeable yet again, throwing hits all over the ice (he was credited with six tonight) and seemingly rubbing off on Aston-Reese's own physical game. When the score was close/competitive early on, the fourth line was winning its shifts consistently.
As for the third line of David Kämpf, Pierre Engvall, and Calle Järnkrok, they did grade out as the team's worst xGF% at 5v5 line for the second straight game, which feels notable, but there was nothing that stood out too much about their game in either direction. Järnkrok did have a great shift late killing off time remaining in the game, and Engvall created a couple of rush chances — one with Kerfoot that drew a penalty and one with O'Reilly that nearly resulted in a goal.
---
10. Let's close on Ilya Samsonov, who had a bit of an odd game — a tale of the opening 40 minutes vs. the final period.
The first 40 were superb from the Leafs' netminder. He wasn't tested that much as the team defense in front of him was dialed in, but when called on, he answered the bell.
In the final frame, he had a fighting chance on each of the three Sabres goals, particularly the Tuch and Skinner goals. Just one stop on the three might be enough to call it a "good" night, but all three got by him, and it ends up looking below average with a .909 save percentage.
Perhaps Samsonov's stamina is still not quite 100% after the illness given his last two starts. If that's the case, he will definitely benefit from a couple of days off before facing Minnesota on Friday. The whole team likely will after playing three games in four days following the huge trade. They'll finally have a couple of days of practice to fully integrate the new players, not that they haven't hit the ground running for the most part.
Nitpicks about the third-period goaltending and close-out effort aside, two points on the road under those scheduling circumstances, against an upstart Buffalo squad pushing for a playoff berth in a game that the Leafs completely dominated until the score effects set in, is an "A" effort.
---
Game Flow: 5v5 Shot Attempts
---
Heat Map: 5v5 Shot Attempts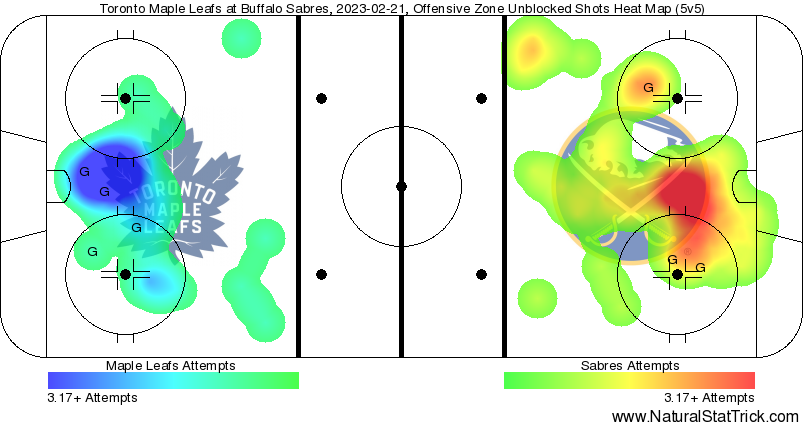 'That's what we're dealing with': Jets' Bowness pulls back curtain on issue of motivation, commitment
A red flag began surfacing on Tuesday, hours before the Winnipeg Jets would eke out a 2-1 victory over the visiting Arizona Coyotes.
Pierre-Luc Dubois, speaking pre-game, was asked about getting away from playing an east-west style of game and back to heading north up the ice.
He chose to answer the question by stripping all of the nuances away. East-west, north-south, scoring, etc. Toss all of that out with the bath water."It's just a mindset," he said. "We know what good hockey is. We know how to play good hockey. It's just a mindset now of if we're willing to do it."

On Wednesday, that flag rose to full mast thanks to a jaw-dropping admission by head coach Rick Bowness, who along with his coaching duties, appears to be taking on the role of psychologist as well.

"I've gotta get more out of them," Bowness said after being asked if he needs more commitment out of his top players.
It's an answer that begs a simple, one-word question: Why?Why does the head coach of an NHL hockey team need to worry about extracting commitment and motivation out of his players with 10 games remaining on the regular-season docket and with a berth in the Stanley Cup playoffs hanging in the balance?
Bowness turned the question on the reporter.
"Who motivates you when you wake up in the morning," he asked.
"Myself," the reporter responded.
"There you go. That's what we're dealing with," he said, pulling aside the curtain, providing a glimpse at the heart of the team.
"That's part of our job, is to stay on top of them and to keep pushing them and don't let them get into a comfort zone and don't let them back off. Sometimes you're doing that and you're not even aware you're doing it. So it has to be shown, has to be talked to, has to be addressed. We'll keep pushing, and then the rest is on them."
This is a Jets team brimming with NHL veterans, players who have played in this league for years, some under multiple head coaches and some with multiple different organizations.So why is the head coach having to hold the hand of some of his players to motivate them at such a critical juncture of the season?

Bowness could only repeat himself.

"Yup. That's what we're dealing with," he said.

The frustration Bowness wears on his face these days is as palpable as the inconsistency his team displays on the ice each night.

He's tossed a lot at the walls, hoping something would stick. Little has. And what's left at his disposal may only make things worse.

The Jets were in first place in the Western Conference based on points percentage on Jan. 14, just over two short months ago.
As of Wednesday, they own a brittle four-point cushion on the final playoff spot, thanks to a dismal 12-15-2 record from Jan. 15 on — a record that ranks 26th among the NHL's 32 teams.A team that once rallied around a cohesive, hard-working identity has wilted into something only recognizable when you consider how splintered last season's team became.

That's not exactly the recipe for ramping up into playoff form.

Bowness's Jets are still looking for a full 60-minute effort, or for their players to simply shoot the puck on an odd-man rush, or score on a power-play that's spun its tires on a season-long 0-for-19 run over its past five games.

That looks nothing like fellow playoff protagonists such as the Colorado Avalanche, who have won six straight games as of Wednesday, or your choice of the Vegas Golden Knights, Los Angeles Kings or Edmonton Oilers — each with eight wins in their past 10 games.
The Jets are the only team currently in a playoff position in the west with an NHL .500 record over their previous 10 games. Every other team has won at least six times, and most more.Winnipeg can hardly spare a moment to think about the playoffs at this point.

They cobbled together a 2-0 lead in a solid first period on Tuesday against the desert dogs only to follow it up with a complete dud in the second period, outshot 18-3.

"It was huge to get the win, but overall, the game wasn't how it's supposed to look like," Nino Niederreiter said.

Nate Schmidt echoed that.

"It's a win, and truthfully, I don't know if you can look at it as anything else. Two points in the bank."

Still, nothing about Winnipeg's play as of late is conducive to playoff success.
While Arizona had won four straight coming into the game, a team like Colorado or Vegas would have made the Jets pay a much heavier price than Arizona did.If the playoffs started Wednesday, they'd have a first-round date with the Golden Knights, a team that Winnipeg has gone 0-2-1 this season against, being outscored 13-8.

But at this point, the club seems to have bigger issues.

"This is the group we have," Bowness said. "Our job is to make sure that they know what we look like and how we're supposed to play. Now, the commitment to do that for 60 minutes has to come from them. So if we're sitting there patting them on the back… the coaches are wrong. So we address it and what we always do is we move on."

There was no back-patting on Wednesday, only a shocking view into the state of the team.

sbilleck@postmedia.com
Grading each team's WBC performance
The 2023 World Baseball Classic is complete, so it's time to break down the performances of all 20 participants. Here are our grades for every team listed alphabetically.
Australia: A-
The Aussies turned Pool D upside down, finishing in second place and advancing to the quarterfinals for the first time ever. Australia was able to take down South Korea in a tight opening game that essentially decided who would join Japan in the quarters, and only stubbed its toe in pool play against the powerful Japanese. The team, made up mostly of homegrown talent from the Australian Baseball League, displayed some impressive power, swatting seven homers in five games before a tight quarterfinal loss to Cuba ended its dream run. This goes down as Australia's biggest baseball moment since winning a silver medal at the 2004 Olympics, and might even top that. It was especially fitting that former Brewers catcher Dave Nilsson, the first Australian to play in an MLB All-Star Game, managed this team into the history books.
Canada: C+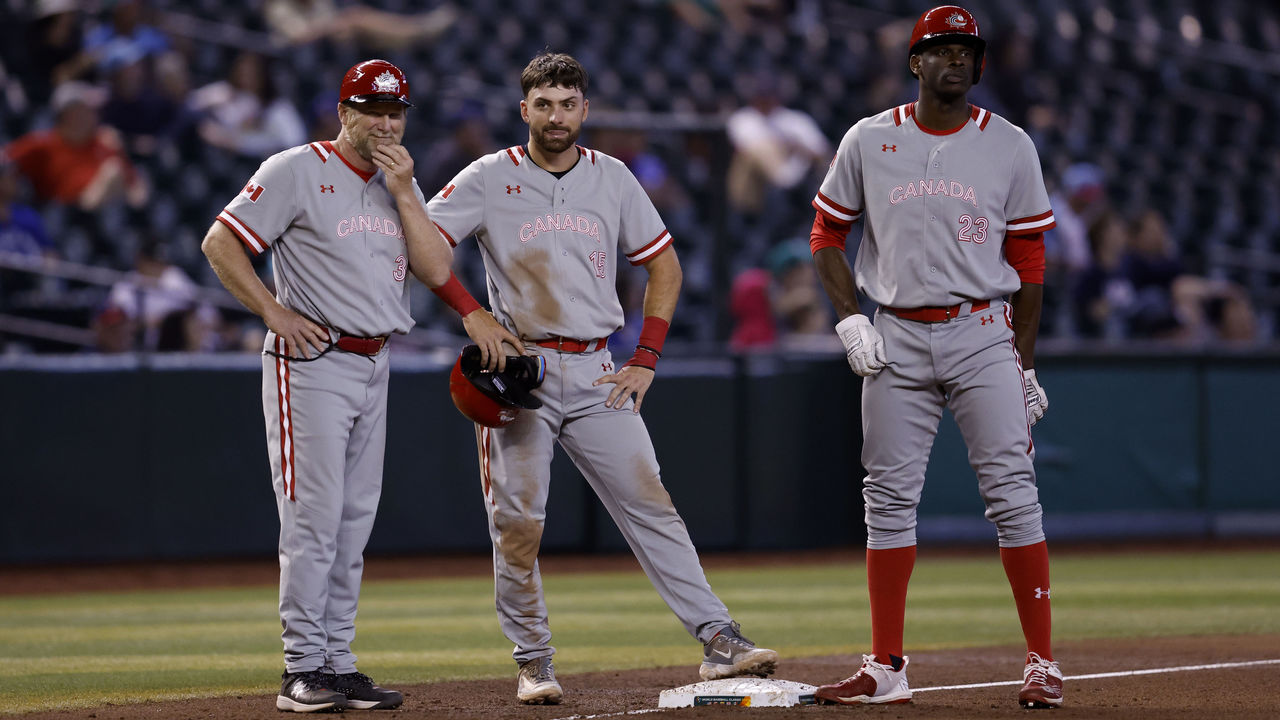 Once again, Canada had a golden opportunity to finally advance in the WBC, controlling its own destiny on the last day. And once again, Canada lost big to Mexico – the Canadians' longtime white whale – to go home in the first round. In the short term, this is obviously a disappointing result for a talented baseball nation that didn't have all of its best players available. But Canadian fans should also take comfort in the long-term signs for this team. Twins prospect Edouard Julien made a real run at Pool C MVP honors, hitting .538 with a pair of homers, while Phillies farmhand Noah Skirrow turned heads with five shutout innings against Colombia. Owen Caissie and Otto Lopez also had stellar tournaments at the plate. If nothing else, Canada showed just how dangerous its next generation of baseball talent has the potential to be down the road.
China: C-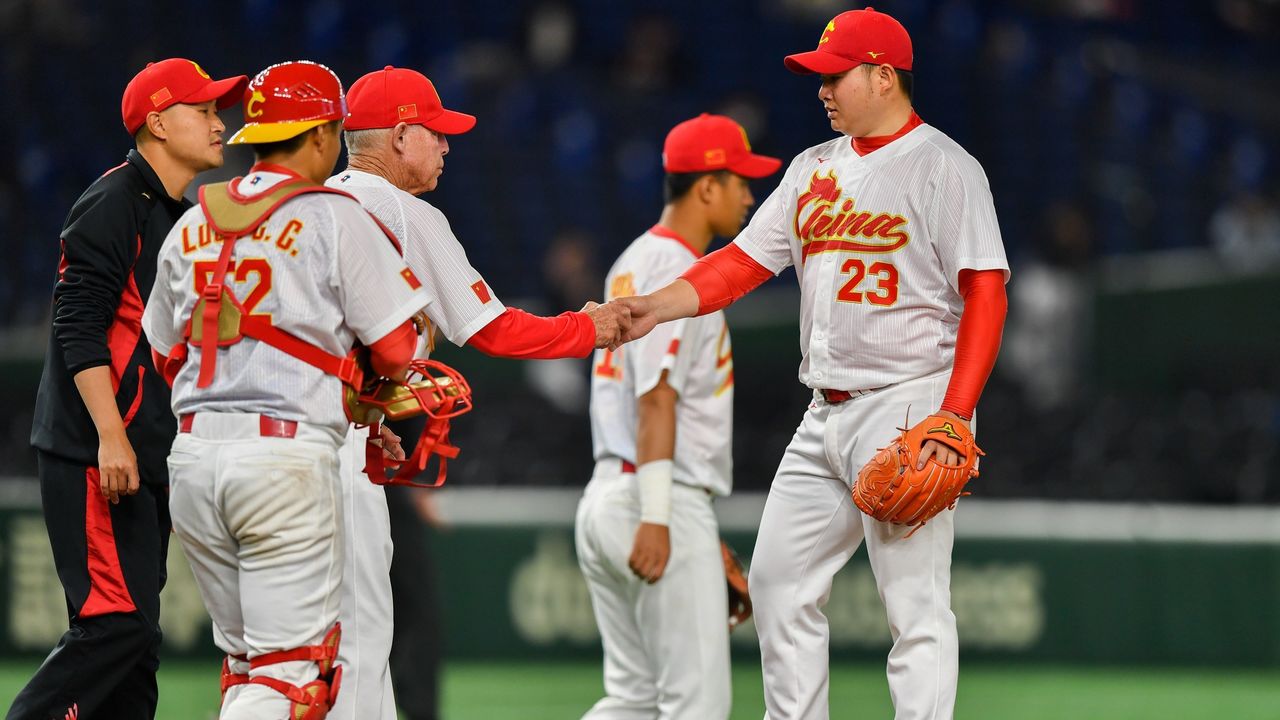 Easily the most overmatched team in the tournament, China was mercy-ruled twice – including a 20-run to South Korea – and outscored 50-10 over four games en route to being relegated to the qualifiers. But take a step back and consider the circumstances that were hindering China in the WBC. The national team hadn't played in a tournament since 2019 due to COVID-19. China's professional baseball league, where nearly all of the national team members play, has also been shut down for the last three years. Most of these players hadn't played in a competitive game at any level since before the pandemic. When you look at it that way, it's almost a miracle that China managed to score 10 runs.
Chinese Taipei: C-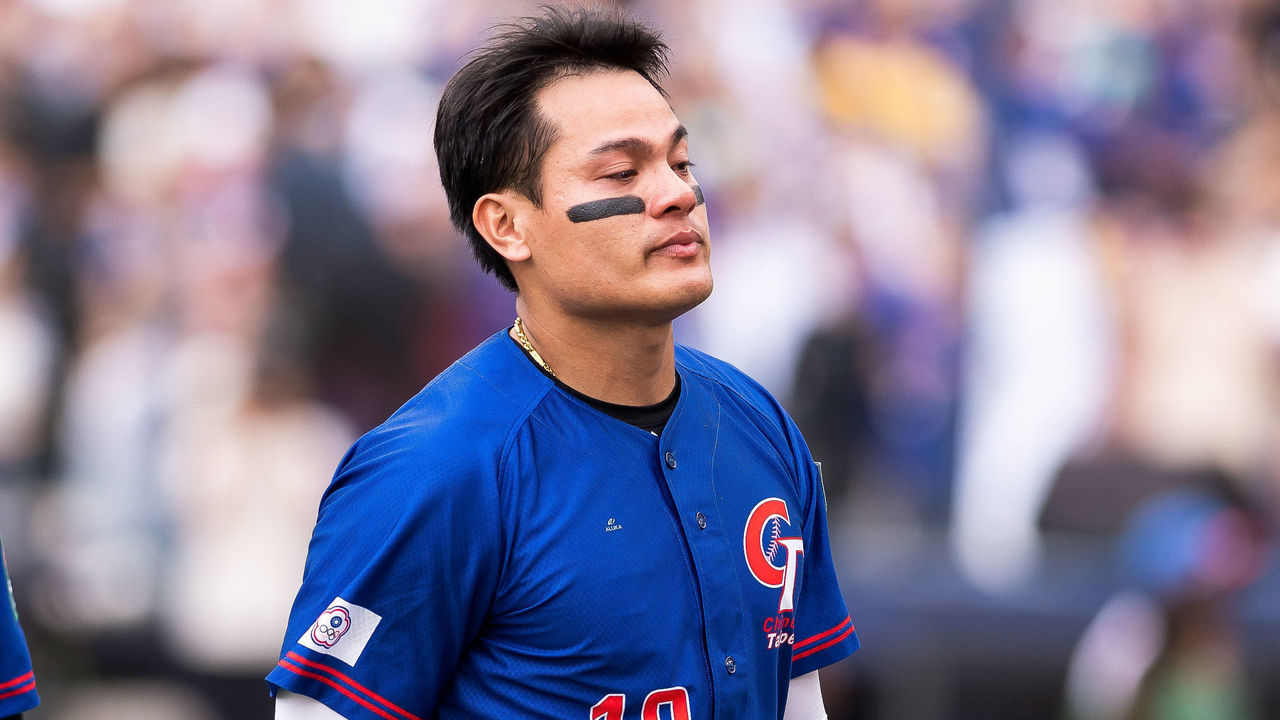 With home-field advantage in front of some absolutely rollicking crowds, and fairly even competition in Pool A, everything seemed to be set up perfectly for Chinese Taipei to advance. Instead, this proud baseball program – which entered the tournament ranked second in the world – finished fifth after tie-breakers, forcing them to re-qualify for the 2026 tournament. Yes, there were some great moments for Chinese Taipei, including Pool A MVP Yu Chang's grand slam and catcher Kungkuan Giljegiljaw's offensive heroics. But the end result for a team that hoped to send a message on the world stage was more than just bitter disappointment. It was the absolute worst-case scenario becoming reality.
Colombia: B-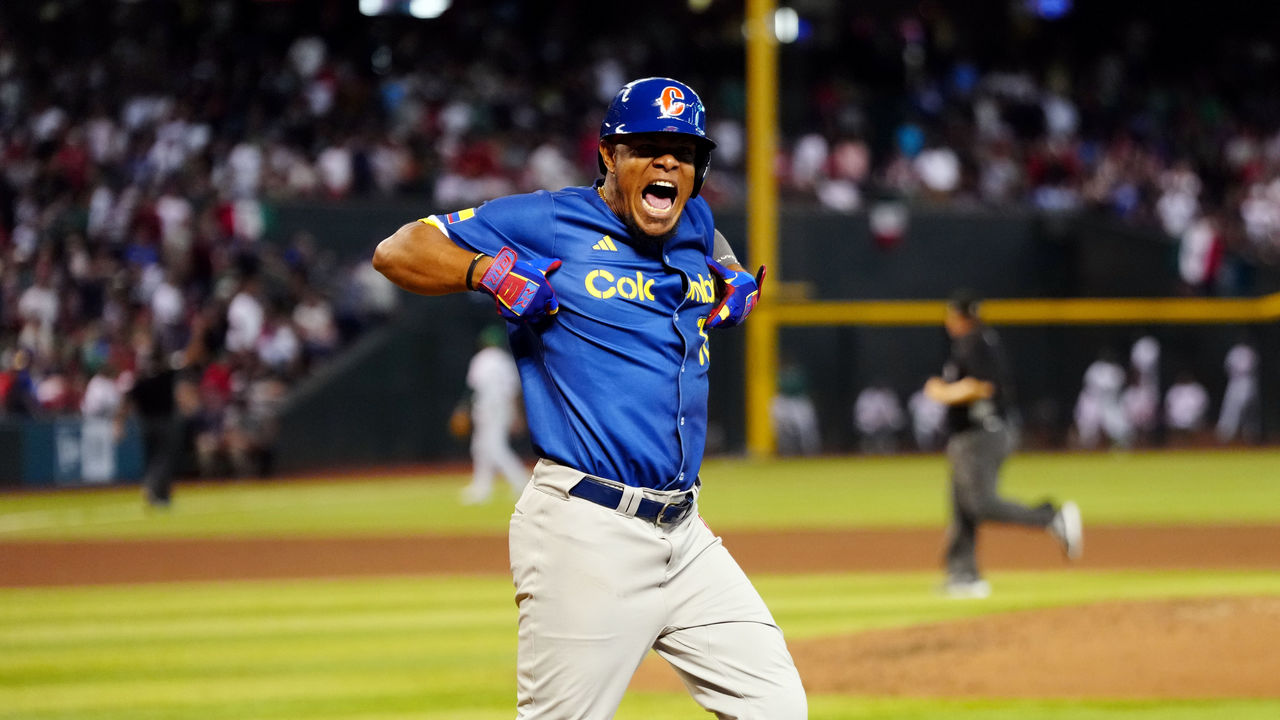 If ever there was a team that didn't deserve relegation, it's this Colombian squad. Jolbert Cabrera's players battled hard throughout Pool C, earning a gritty upset win against Mexico before making the Americans earn their way to Miami in the final game. The effort was even more impressive considering Colombia was without ace Jose Quintana, who had to bow out at the last moment because of a rib injury. Unfortunately, it was for not, as a loss to Great Britain gave the Brits fourth place via the head-to-head tiebreaker, meaning Colombia's now forced to re-qualify for 2026. Sometimes, baseball is just cruel that way. Colombia is an up-and-coming baseball nation with plenty of talent, and should be a favorite to return to the main tournament when the time comes.
Cuba: B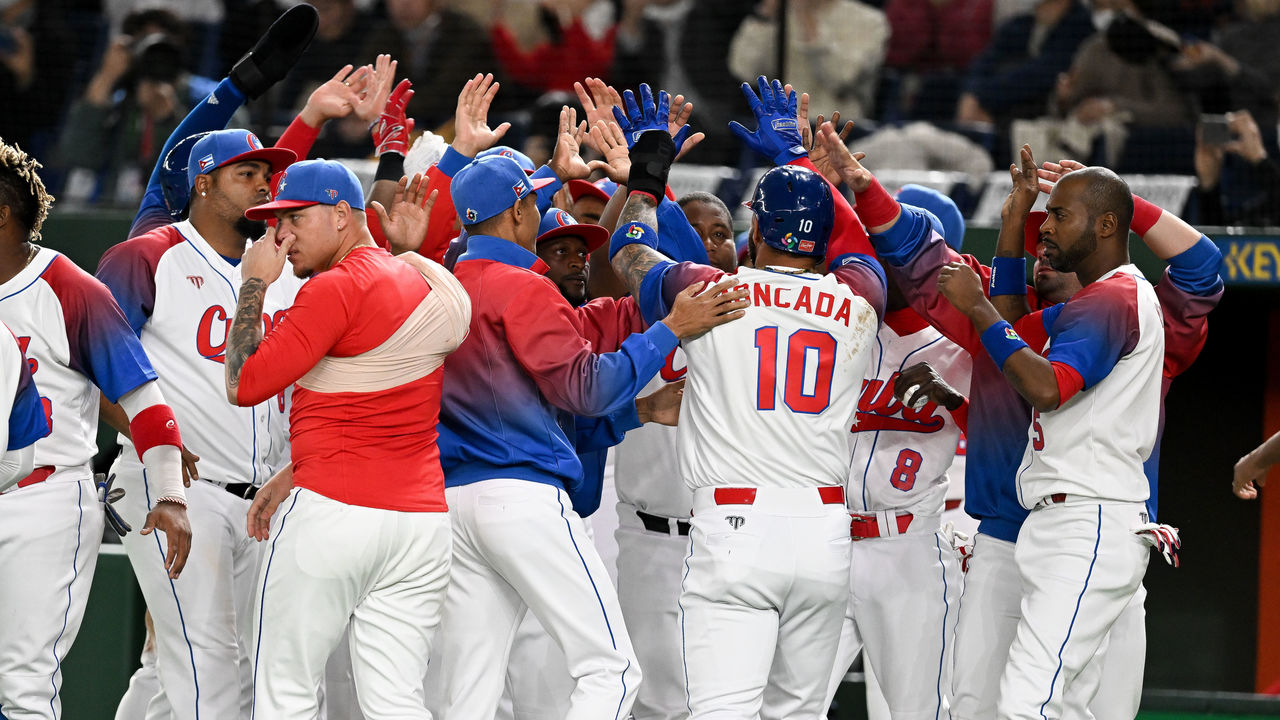 How much of Cuba's success had to do with the relatively even level of competition in the early rounds is a question worth asking. The Cubans, armed with MLB players and prospects in the affiliated minors for the first time ever, started slowly in Pool A before storming back to not only win the group on tiebreakers, but advance all the way to the semifinals. The first two losses in Taichung, Taiwan, were tight, while the wins against Panama and Chinese Taipei were blowouts. Cuba then let Australia hang around in the quarterfinal game en route to a one-run victory. The semifinal was a totally different story, though, as Cuba got thoroughly dismantled by the Americans. Was that blowout loss a product of a talented team's jet lag – Cuba played the U.S. in Miami just four days after facing Australia in Tokyo – or the reality of facing a superior USA squad? Perhaps it was both. Regardless, getting back to the semifinals for the first time since the inaugural WBC was the result that a rebuilding Cuban national team needed, especially after it failed to qualify for the Tokyo Olympics. That's worth an extra point or two on the grading scale.
Czech Republic: A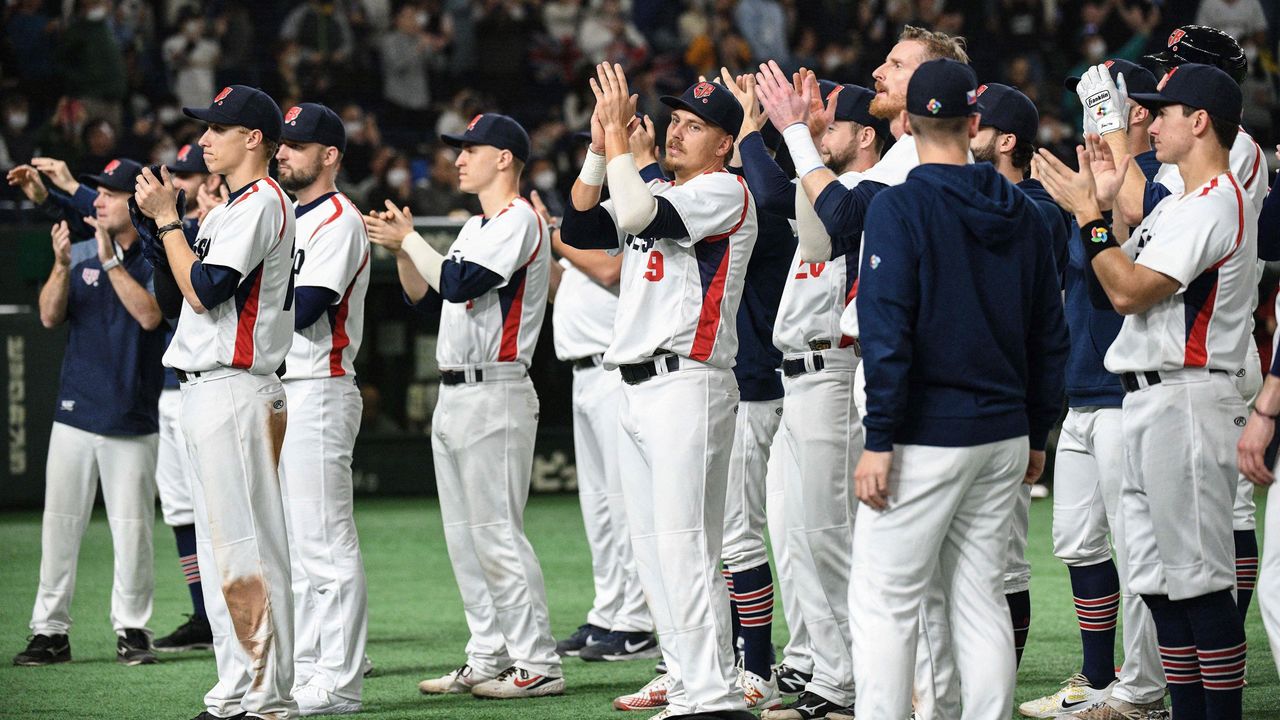 Pavel Chadim's team of (mostly) semi-pros who balance day jobs with their baseball careers beat China to secure a spot in the 2026 WBC, held a lead against Japan for two-plus innings, and contended for a spot in the quarterfinals until the very end, putting a scare into Australia along the way. An electrician named Ondrej Satoria who barely cracks 80 mph on the mound struck out Shohei Ohtani, the best player on earth. Even the most generous of expectations could not have predicted this kind of success for the fledgling Czech program. No baseball fan will forget this team's grit and determination, which helped remind many of the beauty of baseball. This was also a monumental achievement for a passionate group of athletes who pour their hearts into what is a niche sport in their homeland. This run will surely bring baseball some more publicity in the Czech Republic and should help foster interest on a grassroots level – which is a huge part of why the World Baseball Classic exists.
Dominican Republic: F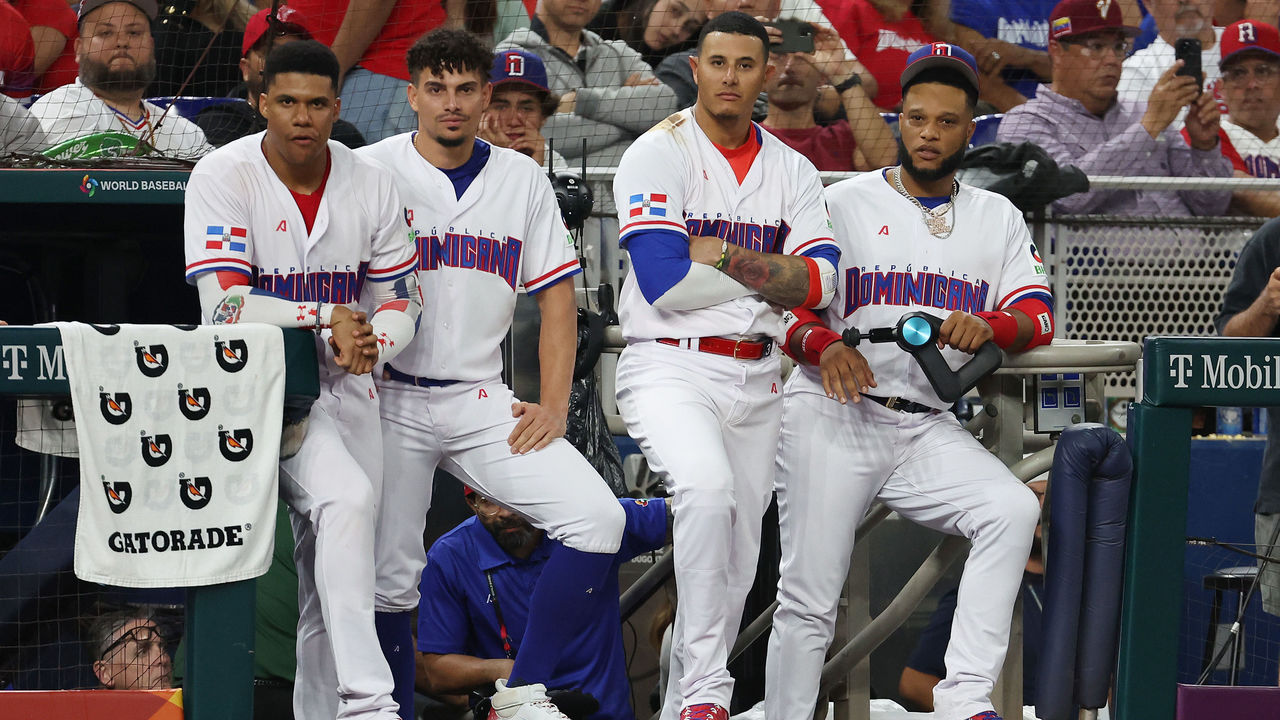 Even after Vladimir Guerrero Jr. had to withdraw, the Dominicans were being labeled as a dream team. There was no chance, most assumed, that this star-studded squad could lose at all, let alone in the first round – and yet that's exactly what happened. It was only against the Pool D minnows that the Dominican Republic looked like the team everyone expected. Venezuela getting to Sandy Alcantara in the opener put the team on their heels early, and the elimination loss to Puerto Rico – a game in which the Dominicans controlled their own fate – featured some uncharacteristically sloppy play. When you enter the tournament as the betting favorites with a dream team label, you've got to produce. A close loss in the finals against another world powerhouse would be easier to swallow. A first-round exit is inexcusable.
Great Britain: B+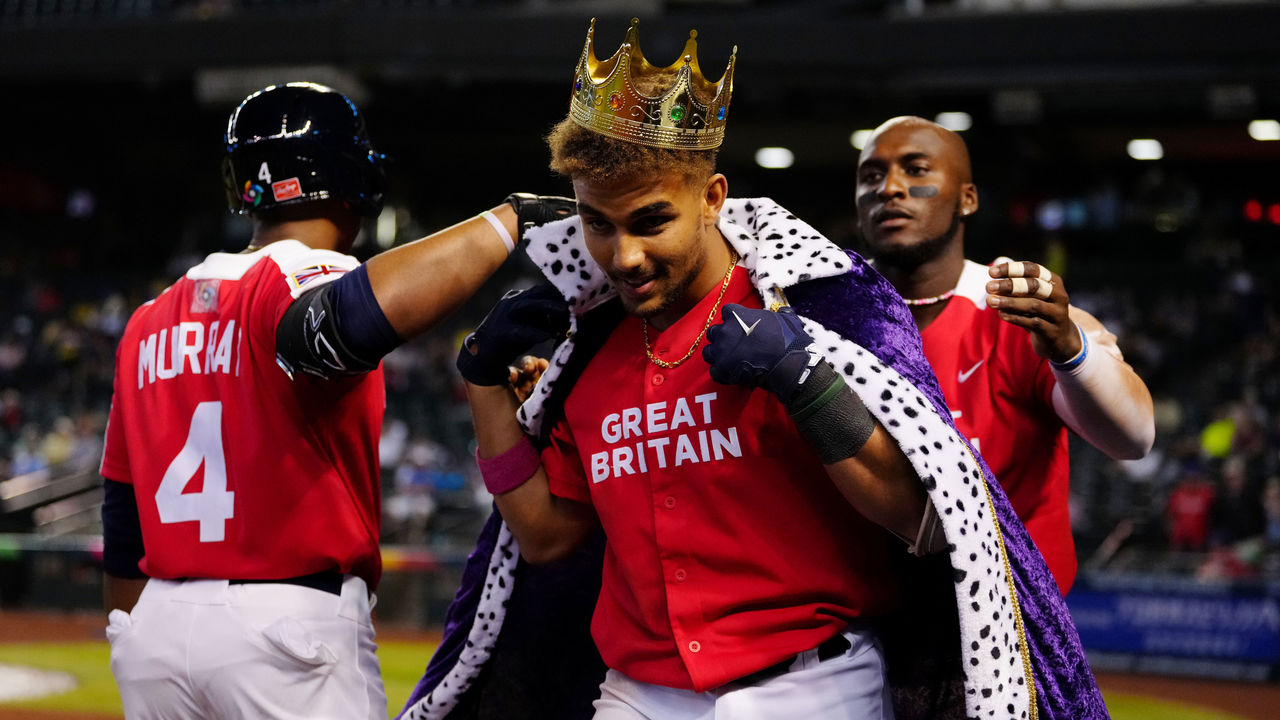 What a fine showing for Great Britain in its WBC debut. Armed with some quality talent, including top catching prospect Harry Ford and Dodgers outfielder Trayce Thompson, the Brits got a critical win against Colombia that clinched it a spot in the 2026 tournament, and was able to hang with both the U.S. and Mexico. This young squad did take plenty of lumps, with its mercy-rule loss to Canada and some very poor defensive play standing out. As far as overall first impressions go, though, Great Britain left a pretty good one. Between the sudden success of the national team and MLB's multiple London games scheduled for the next few seasons, baseball's clearly in the midst of a growth spurt in the United Kingdom.
Israel: C-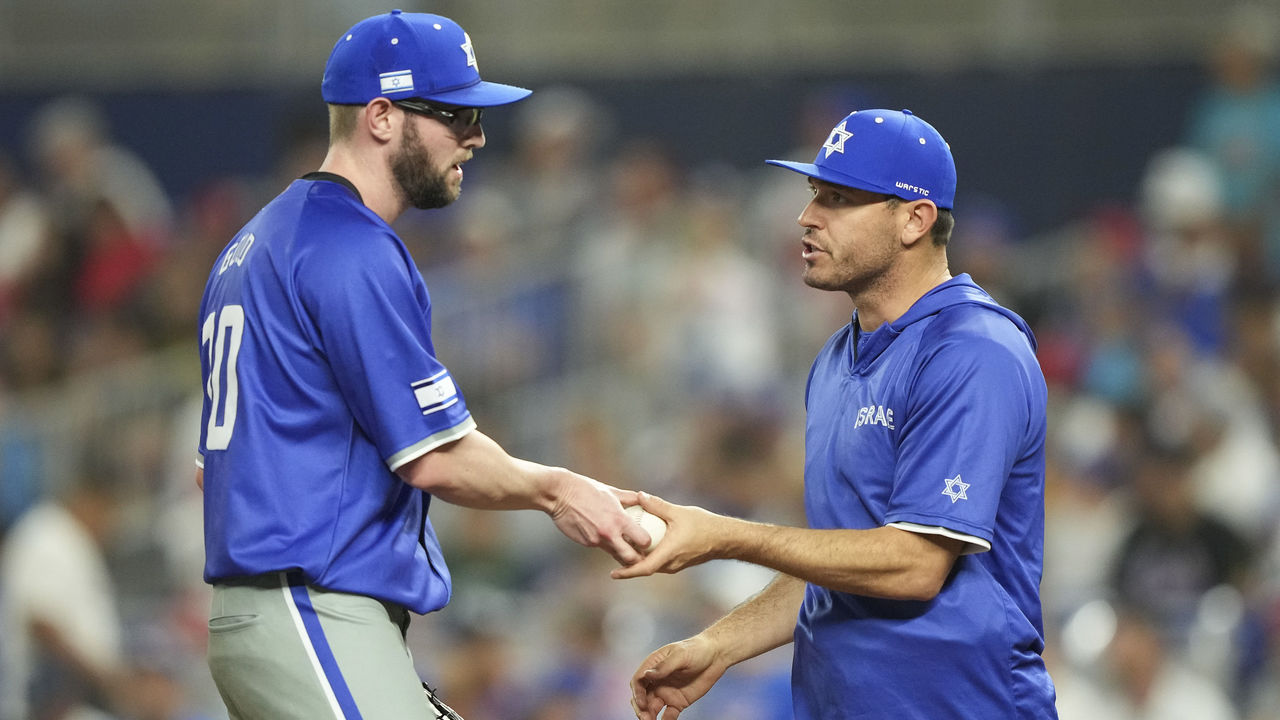 We'll go a little easier on Israel because of a bad draw in Pool D, but that doesn't ease the disappointment. Israel's offense, which was supposed to be bolstered by the addition of Joc Pederson, went completely silent over its four games, eliminating any hope of another underdog run. The team recorded just one total hit during its mercy-rule losses to Puerto Rico and the Dominican Republic, and didn't have a baserunner against Puerto Rico (it wasn't counted as an official perfect game due to the mercy rule). Some consolation can be taken in the win over Nicaragua, which ensured qualification in 2026, and 19-year-old D-Backs prospect Jacob Steinmetz's impressive start against the Dominicans. Israel's baseball program has come a long way in the last decade and can easily recover from this setback. But the sting of this tournament will be felt for a good while.
Italy: A-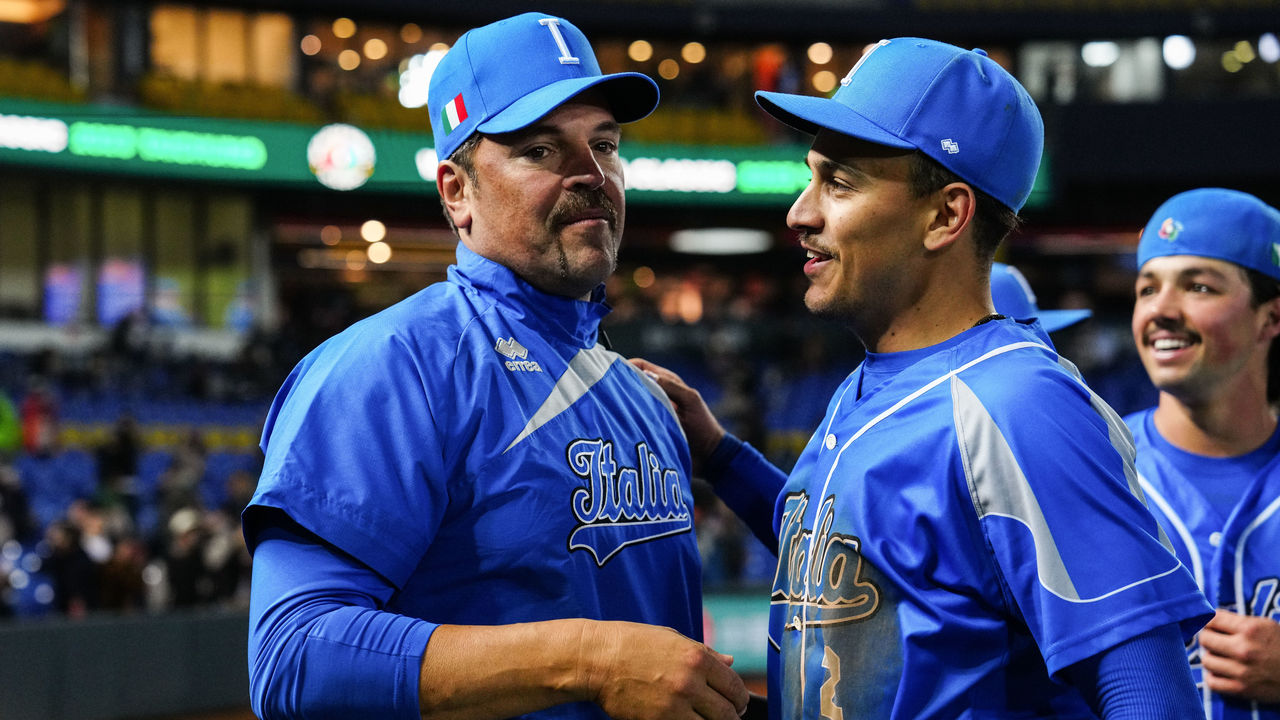 About the only thing that went wrong for Mike Piazza's club was a lack of power – although things worked out pretty well for the team anyway. Italy made it to the quarterfinals for the first time ever despite hitting just one home run in five games, and none during pool play. This team simply did it the old-fashioned way, with timely hitting and shutdown pitching that included two brilliant starts from Matt Harvey. While its journey ended with a loss against an absolute buzzsaw in Japan, Piazza did a fantastic job guiding this club through some tough competition to get to Tokyo, with impressive wins against Cuba and The Netherlands. Italy's always hung close to the Dutch as Europe's second-best team, with the ability to grab an occasional upset win. Now, the program has a watershed moment to be proud of while building for even more success in three years.
Japan: A+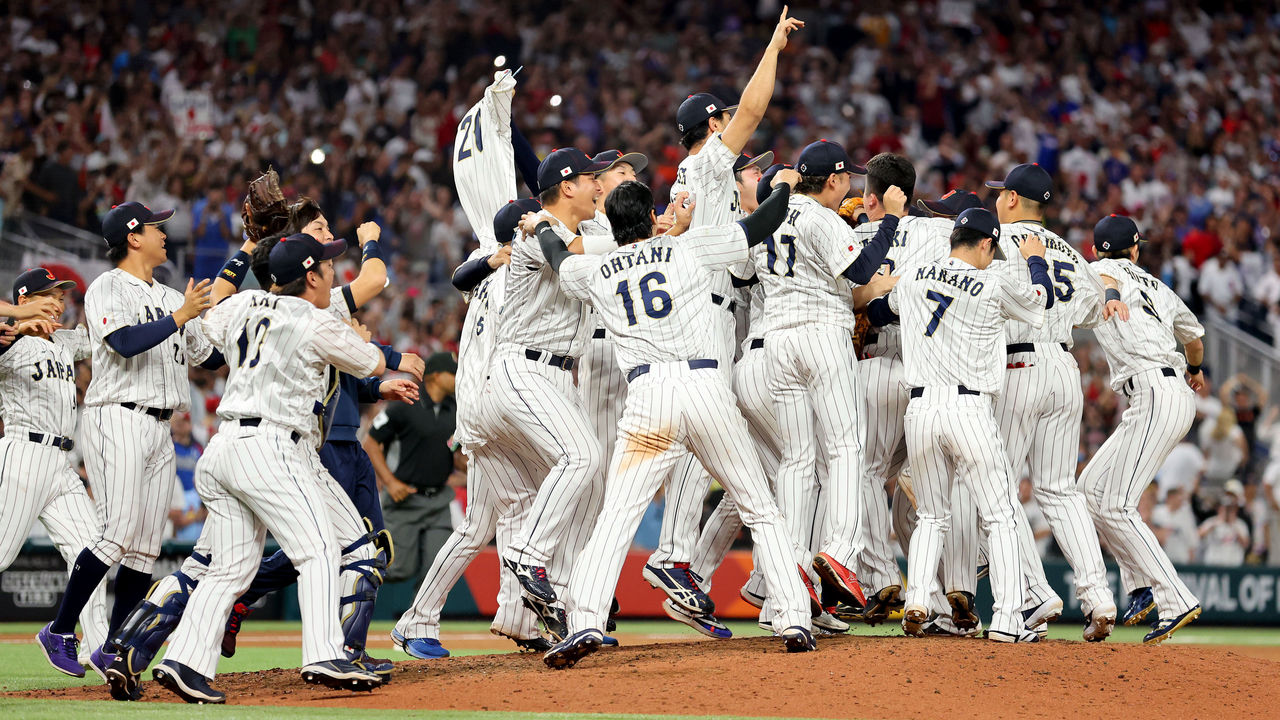 What more can you say? Samurai Japan entered the tournament as the world's top-ranked team and showed everybody why. Japan became only the second nation to go undefeated in the WBC, joining the Dominican Republic in 2013. Masataka Yoshida, Shugo Maki, and Kazuma Okamoto all had two home runs, and Yoshida's 13 RBIs tied a WBC record. Young phenoms Roki Sasaki and Munetaka Murakami dazzled on the big stage, whetting appetites for eventual moves to MLB in the coming years. And then there was tournament MVP Shohei Ohtani, who did everything on both sides of the ball and proved again that he's the best player on Earth. Japan put on a baseball clinic over the last two weeks and is very deserving of being called world champion.
Mexico: A-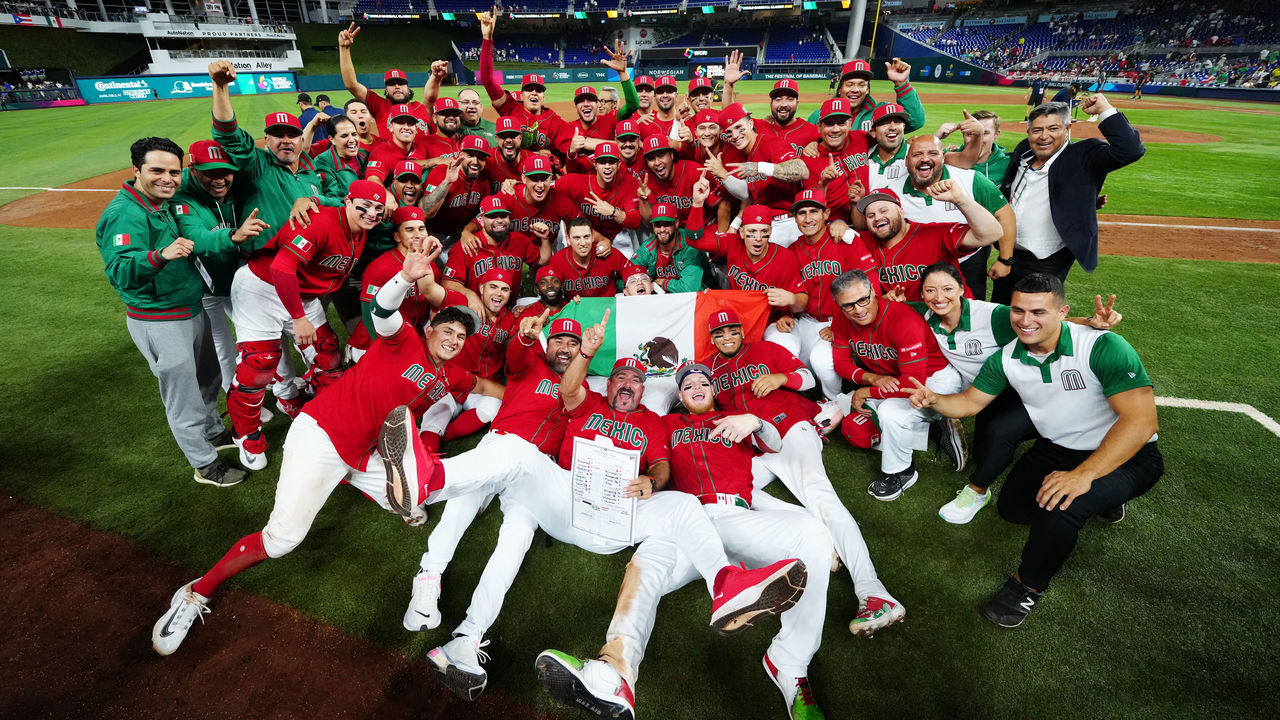 At last, the Mexicans found their groove in the WBC, advancing to the semifinals for the first time ever. Randy Arozarena led the way for Mexico with his dynamic two-way play and endearing personality, but there were other heroes from the team. First baseman Joey Meneses, one of the feel-good stories of the 2022 MLB season, crushed two homers against the U.S. in pool play and finished the tournament with a .963 OPS. Patrick Sandoval turned in two amazing starts, most notably against Japan in the semis. Although its run ended in a heartbreaking (and exciting) loss to the powerful Japanese club, Mexico can go home incredibly proud. It announced its presence as a top-tier baseball power and won't be going away any time soon.
The Netherlands: C+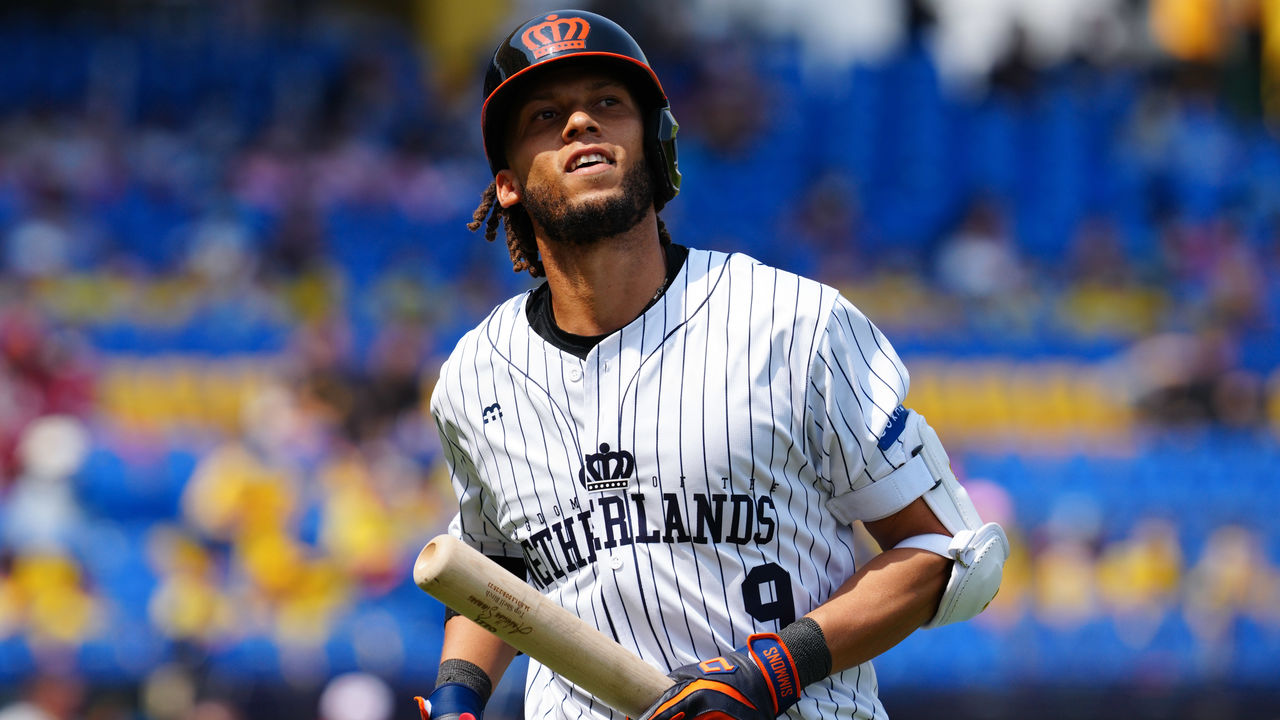 The Dutch were caught in the crossfire of Pool A's five-way tie that was only solved by an incredibly complicated tiebreaking procedure. Pool A was always the most even group in this tournament, and at least one talented team was going to go home early as a result. But that's not why The Netherlands lost. The fact is, a talented offense led by the likes of Xander Bogaerts and Jurickson Profar, was simply unable to get going. The Netherlands scored just 13 runs this year, compared to the 48 plated during a semifinal run in 2017. The Honkbalers also controlled their own destiny in the Pool A finale against Italy, but left the bases loaded en route to a 7-1 loss and a long flight home. Even if you give The Netherlands the benefit of the doubt with regard to how level Pool A was, it's still a stinging result for a team coming off two straight WBC semifinal appearances whose goal was to finally take that next step.
Nicaragua: B-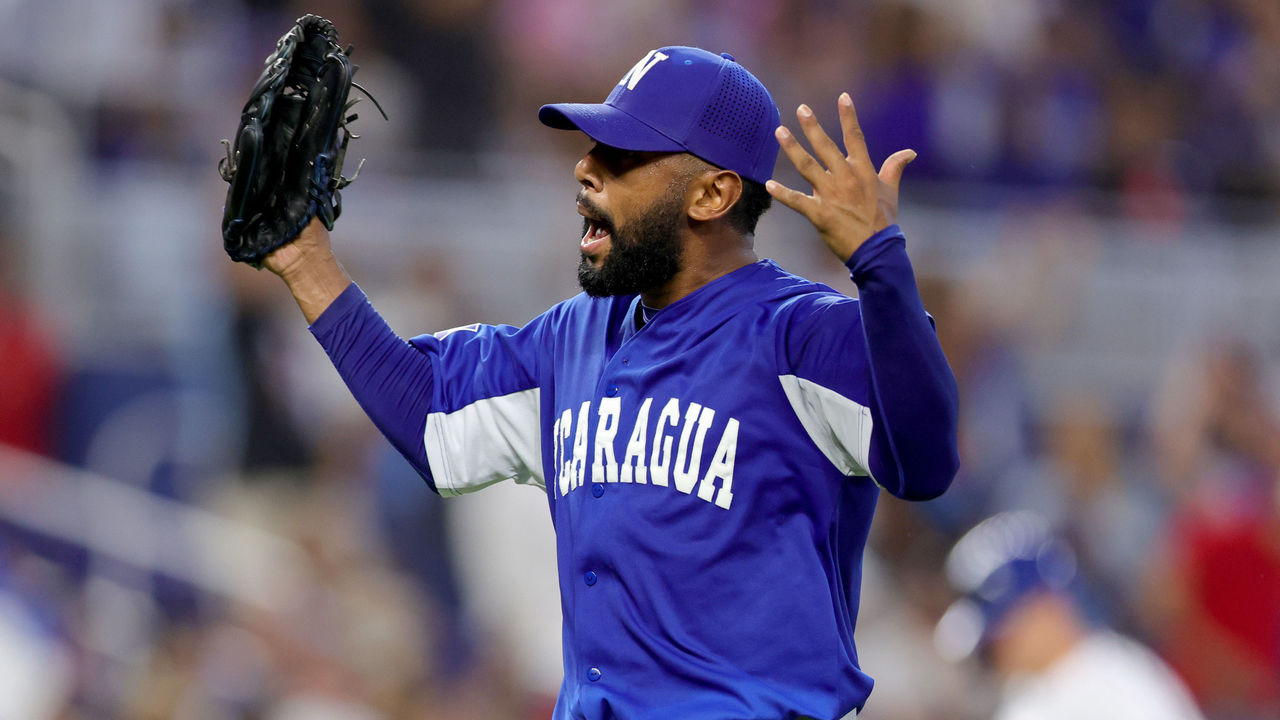 Nicaragua's fate was essentially sealed the moment it was placed in Pool D, and it only got worse from there. The Central American nation was unable to get a win in its WBC debut, with the most crushing loss coming in the opening game against fellow lightweight Israel. It was the one game Nicaragua had to have in order to be guaranteed a spot in the 2026 classic; instead, it now has to re-qualify, likely without the services of its few big-league players. Still, while clearly overmatched, Marvin Benard's squad gets a slightly more positive grade for not making it too easy on the big boys. Nicaragua scored in all four games and did not lose by more than five runs. It also gave us one of the tournament's best stories in pitcher Duque Hebbert, who struck out three Dominican All-Stars in his first inning outside of Nicaragua and was then signed by the Tigers on the spot.
Panama: B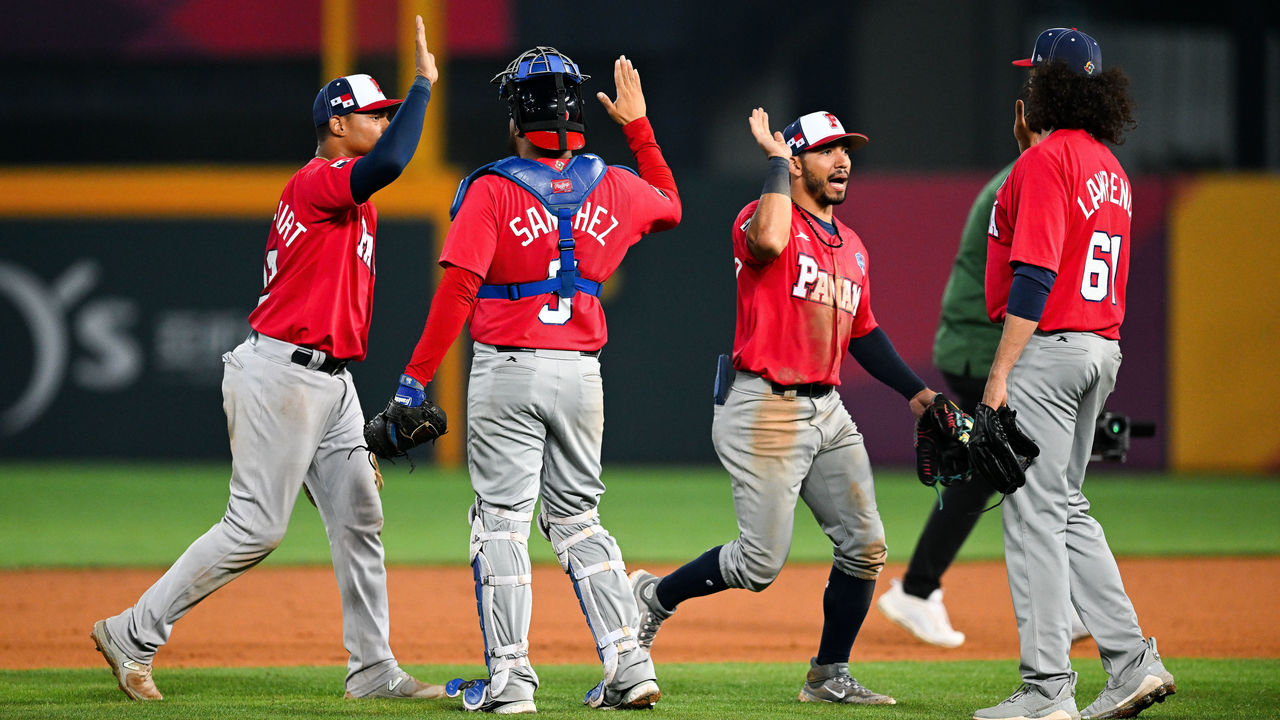 Panama's return to the world stage after a 14-year absence should be remembered fondly in that country. The offense exploded for 12 runs in an upset of Chinese Taipei, and it was a serious contender to make it to the quarterfinals before the messy Pool A tiebreaker ended those hopes. Former Mets infielder Ruben Tejada, now an elder statesman on this team, led the offense with a 1.042 OPS. It wasn't a totally smooth ride for the Panamanians, who were thoroughly outclassed during their blowout loss to Cuba. However, the signs of what this program can be in the future were certainly there.
Puerto Rico: B-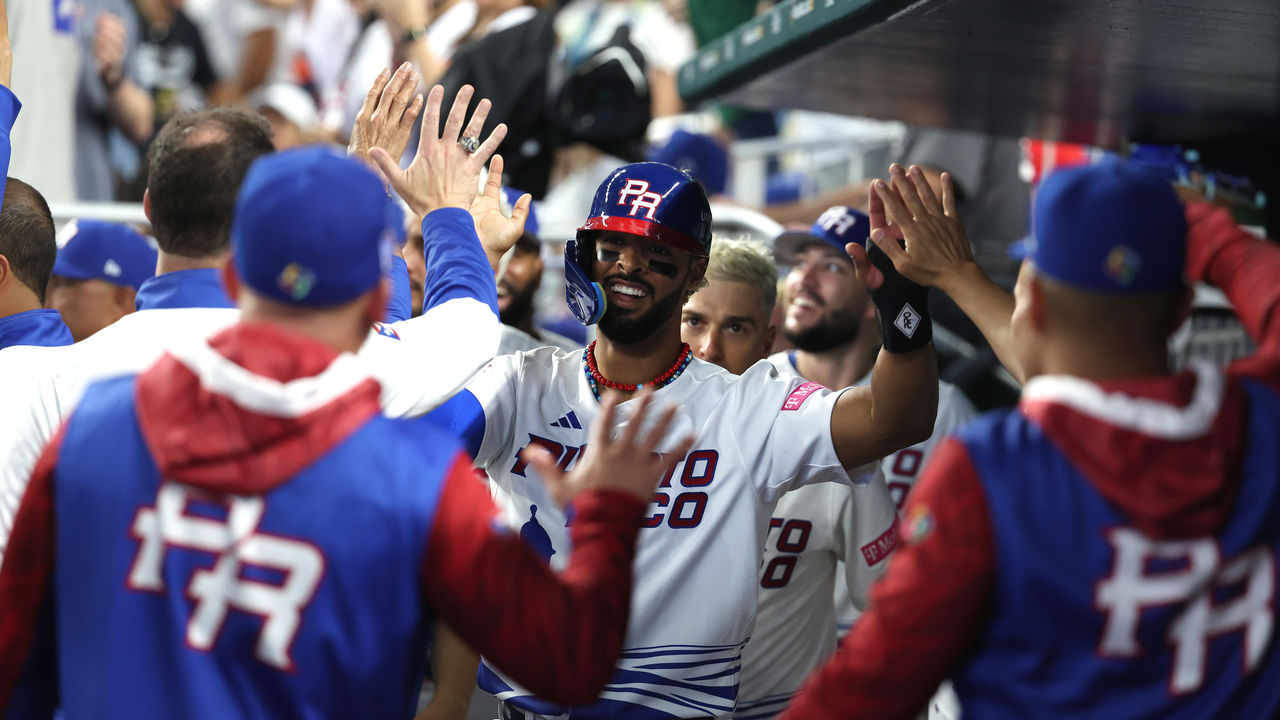 At times, Puerto Rico looked dominant in Pool D. Marcus Stroman gave manager Yadier Molina two stellar starts, and the offense was clicking from day one, outscoring opponents 34-17 over the course of the tournament. Even Puerto Rico's one Pool D loss to Venezuela was close, as the team almost erased an eight-run deficit. Unfortunately, the end of Puerto Rico's tournament will not be remembered fondly. First, there was Edwin Diaz's unfortunate knee injury while celebrating the win over its Dominican rivals. Without Diaz, the bullpen blew a lead against Mexico in the quarterfinals. The loss was a bitter pill to swallow for the two-time finalists, and the team's stellar play over the course of the tournament will hardly serve as a consolation.
South Korea: D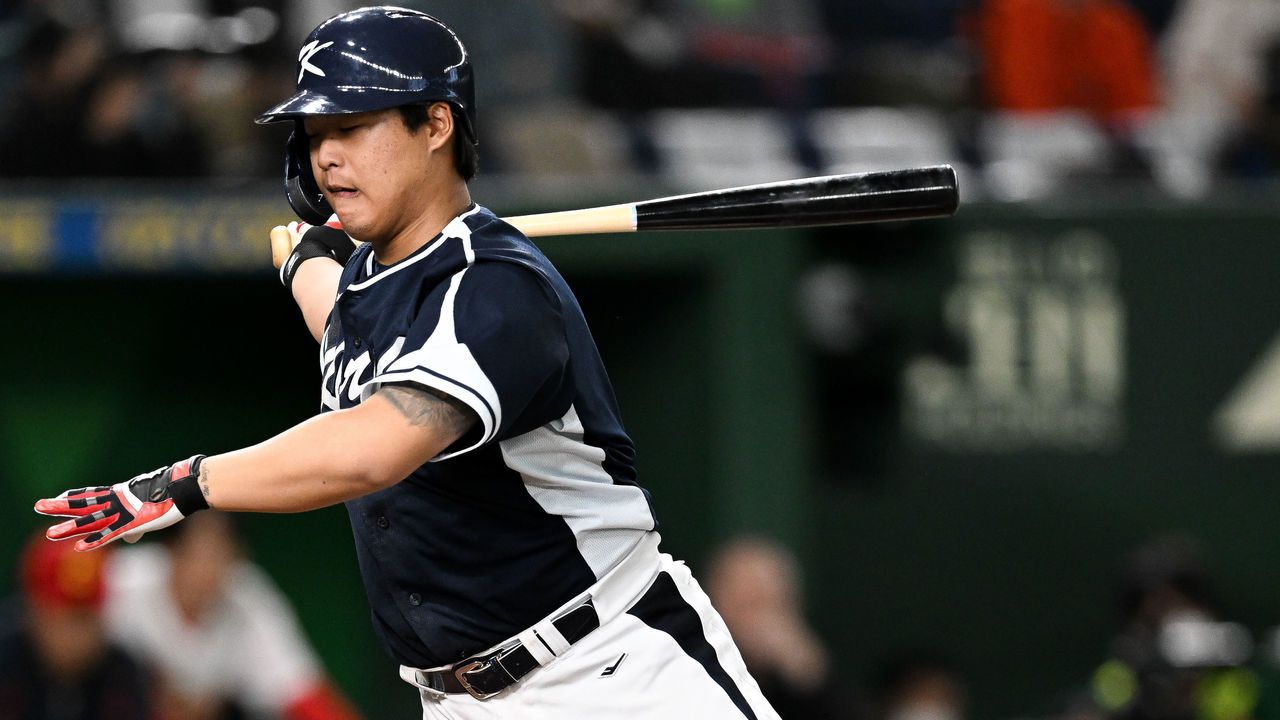 It was another WBC to forget for South Korea. A dynamic roster that included most of the best players in the KBO, plus MLB players Ha-Seong Kim and Tommy Edman, was under immense pressure to get out of the first round for the first time since 2009. Instead, the script played out in nightmarish fashion that was reminiscent of 2017. Six years ago, South Korea lost a tight opener to Israel and never recovered; this year, it was a one-run opening loss to Australia, followed by a blowout defeat against Japan, that doomed the team. By the time the bats did get going against the far weaker Czechs and Chinese, it was far too late. The 22-run outburst against China spared South Korea from having to re-qualify, although that's likely to be of little solace to a country that prides itself on being a top baseball nation. Something is going to have to change for this program to get back to that level.
United States: B+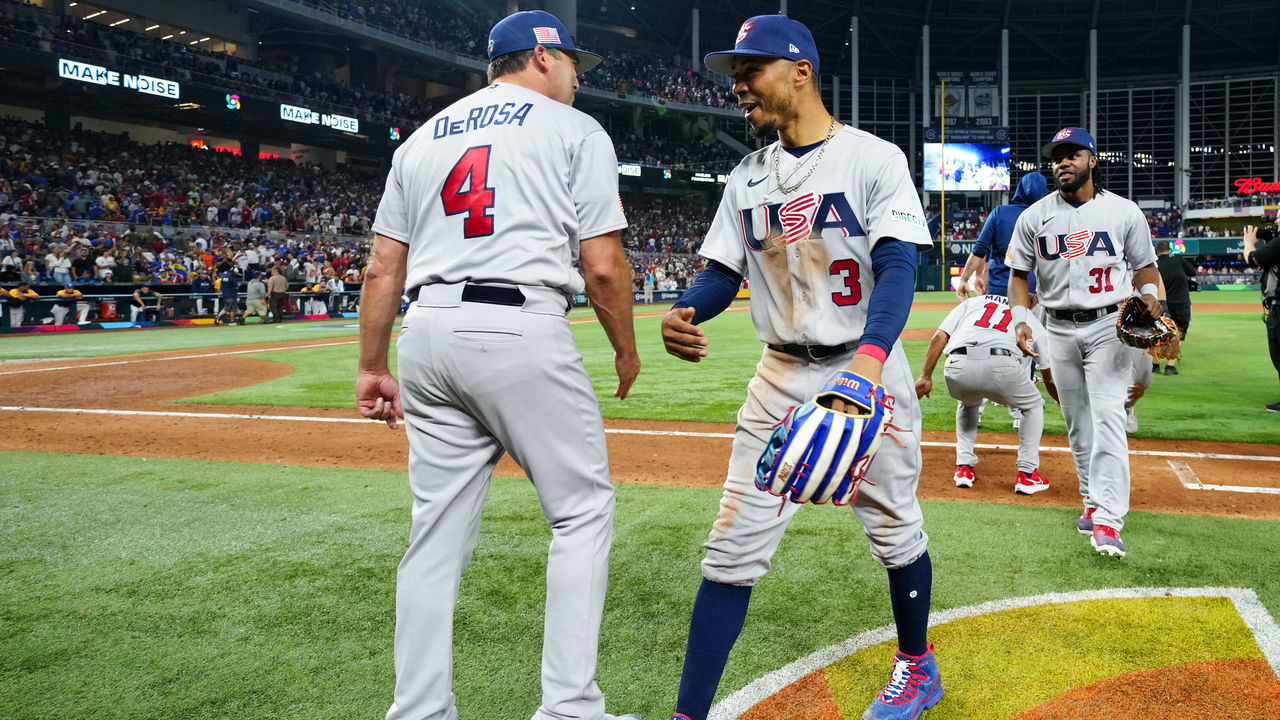 Team USA nearly repeated as WBC champion. The offense hummed along all tournament, led by shortstop Trea Turner out of the nine-hole. The full brunt of its offensive force was seen during a 14-2 dismantling of Cuba in the semifinals. However, the pitching staff left something to be desired. Merrill Kelly is a solid mid-rotation arm but isn't who you want on the mound in a win-or-go-home situation like the WBC final. Unfortunately for the U.S., depth issues left Kelly as the only choice for that game. First-time skipper Mark DeRosa's bullpen management also came into question, especially during the knockout rounds. DeRosa had Ryan Pressly rested and ready during the final but didn't turn to the All-Star stopper against Japan. He also waited too long to pull Daniel Bard during his wild outing against Venezuela that nearly cost the Americans a semifinal spot. The U.S. made it back to the final, as expected, so in that sense, this tournament was a success, but things could have obviously gone better. Perhaps if Team USA brings its best pitchers in 2026, that will happen.
Venezuela: A-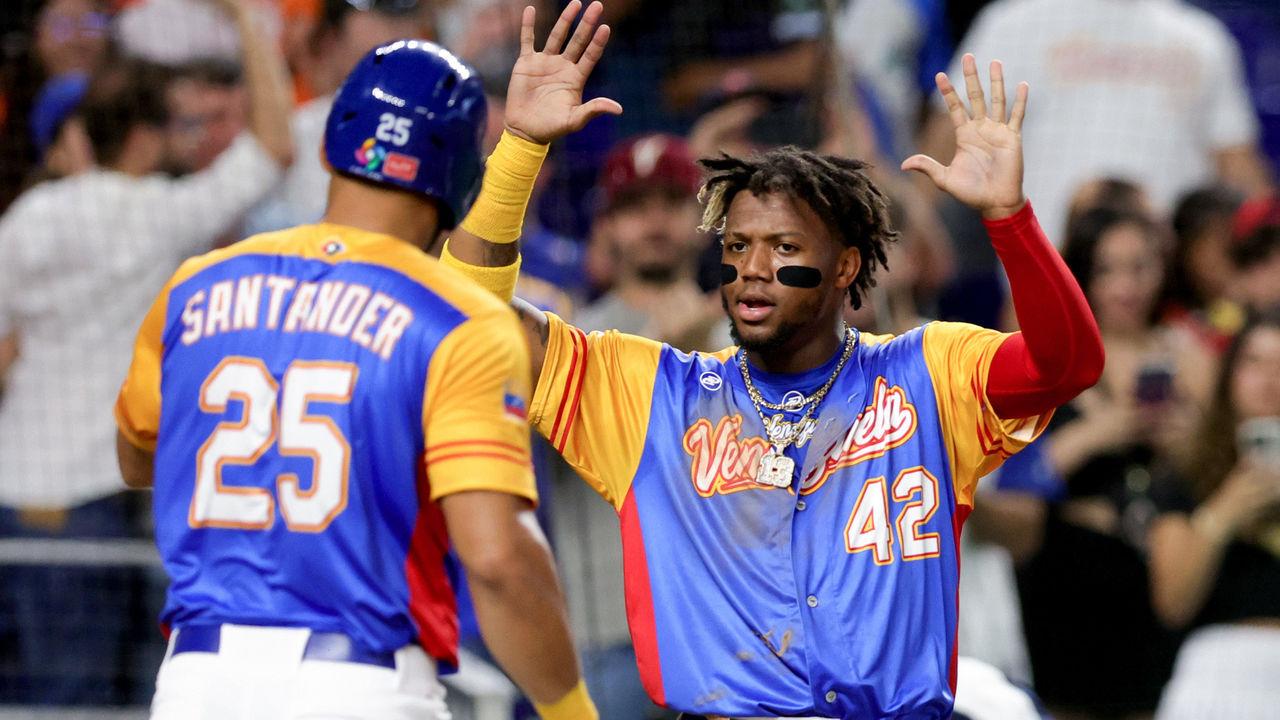 The end result may not have been what it wanted, but Venezuela's tournament was a win for the program overall. Instead of the Dominicans steamrolling Pool D, it was the Venezuelans who played the role of juggernaut, going undefeated in pool play while outscoring their competition 23-9. Anthony Santander and Salvador Perez were monsters at the plate for the entire tournament. And manager Omar Lopez's club did this without some of its biggest stars, including both Willson and William Contreras. Pretty much everything was clicking for this team – that is, until the top of the eighth against the United States, when Trea Turner's grand slam left a stunned Venezuela heading home with nothing. Still, Venezuela's performance served to erase memories of a thoroughly disappointing 2017 WBC, while reestablishing the team as a legitimate threat on the world stage.
Andreescu defeats Raducanu, Fernandez tops Tsurenko at Miami Open
Bianca Andreescu and Leylah Fernandez completed a first-round sweep for Canadians in the women's singles draw at the Miami Open with wins on Wednesday.
Andreescu, from Mississauga, Ont., defeated Britain's Emma Raducanu 6-3, 3-6, 6-2 in a matchup of former U.S. Open champions, and Fernandez, of Laval, Que., downed Ukraine's Lesia Tsurenko 6-4, 6-3 at the WTA/Masters 1000 tennis tournament.
Andreescu and Fernandez join Vancouver's Rebecca Marino and Toronto's Katherine Sebov in the second round of the draw.
Marino and Sebov won their opening matches on Tuesday.
Andreescu had seven aces to Raducanu's two and won 67.2 per cent of first-serve points to improve to 2-0 against her British opponent.
"You never know what to expect," Andreescu said in an on-court interview after the match. "I just came in here wanting to play my best with what I had today, and I think I did that.
"Emma played amazing. She's an incredible player and I have a lot of respect for her."
Mississauga's Bianca Andreescu defeats Britain's Emma Raducanu (6-3,3-6,6-3)in a hard fought 3 set match on day 2 of the WTA's Miami Open.
Andreescu, who won the U.S. Open in 2019, faced 12 break points and defended all but one. She broke Raducanu three times on 11 chances.
Raducanu, who came into the tournament ranked 72nd in the world, won the U.S. Open in 2021 when she defeated Fernandez in the final.
Andreescu, ranked No. 31 in the world, improved to 7-6 on the season as she looks to progress past the second round of a tournament for just the second time this year.
She will next face seventh seed Maria Sakkari of Greece. Andreescu beat Sakkari in the semifinals of the 2021 Miami Open before retiring in the final against Ash Barty.
Sakkari won the second meeting between the players later that year in the fourth round of the U.S. Open.
Fernandez, ranked 53rd in the world, made the most of her opportunities against No. 81 Tsurenko by converting six of her eight break-point chances.
Those points were key to her victory, as Tsurenko also challenged Fernandez's serve with four of seven break points converted.
 Fernandez beats Tsurenko in opening match:
Leylah Annie Fernandez of Laval, Que., opened her Miami Open WTA tournament with a win against Lesia Tsurenko of Ukraine 6-4, 6-3 Wednesday.
Fernandez will next face ninth seed Belinda Bencic of Switzerland.
The players have split four previous meetings, with three of those matches contested last year. Bencic won the last two, though Fernandez earned a big win over the Swiss star in the third round of the 2022 French Open.