Gen Z, millennials playing a significant part in the Great Resignation trend – Vernon Morning Star
As the COVID-19 pandemic dragged on over the past 16 months, Vanessa Staniforth experienced both burnout and career stagnation in her job.
"I started to feel stuck," said the 30-year-old Ottawa-based software developer. "There weren't many opportunities to step out of daily work to expand skills. I had to commit to learning new skills outside of work to satisfy that desire and gain the confidence to even apply for other positions."
Staniforth, who left her job in April to start a career in a new industry, says she believes the pandemic gave many people a chance to reflect on their work life.
"People are asking themselves: 'Is this really where I want to be? Is this the right direction for me?'" she said.
Her experience is part of a phenomenon being dubbed the Great Resignation, a wave of workers in Canada and the U.S. who are leaving their jobs, and younger Canadians are contributing to the trend.
According to a recent survey in Canada from global staffing firm Robert Half, 33 per cent of employed generation Z and millennial professionals polled reported plans to pursue a new job. The survey revealed that gen Z mostly wants a change so they can earn a higher salary (40 per cent) while millennials are struggling with low morale (31 per cent).
Staniforth's former employer was in talks to bring employees back to the office eventually, either full time or with a hybrid work model, but her preference was to remain working from home. She was also looking for a company that could maintain a good company culture for remote workers.
What stood out to Staniforth about her new employer, aside from a fully remote work environment, was that the company promotes diversity and inclusion, offers continuous learning opportunities, celebrates and recognizes good work and encourages rest among its employees.
The position also offered other perks, including a higher salary, flexible time off, restricted stock units, a generous yearly "lifestyle" spending allowance and supplemented parental leave.
Yiorgos Boudouris, a self-employed career coach and head of recruitment at Toronto-based software company Forma AI, said he is constantly having conversations with young professionals who are anxious about their employers' return-to-office policies.
"I think the pressure is building for folks in that they're wondering, 'What will things look like for me and my role once life moves back into some form of normalcy?'" Boudouris said.
With the rise of remote work, many people are also quitting right now because they have the option to work for companies that they never thought possible, Boudouris added. As a result, employers are feeling the pressure to retain employees.
"Employers are going to have to be accommodating to employee needs. That's why I think if you're employed right now and there might be some things that you hope to see evolve in your workplace, that accommodation factor might be greater because it's going to be really hard to find replacements for all the folks who have thoughts about leaving. That retention piece is where I think employees have a lot of power," he said.
Boudouris' advice for young professionals is to remind employers about the level of impact that they've had and will continue to have on the organization, and explain how certain incremental changes, such as introducing hybrid work options, flexible paid time off, flexible working hours, and employee-directed budgets that support learning and growth, will make them perform even better in their role.
That said, it's not always worth asking for a change if you're ready to go.
"When you wake up in the morning, is there a level of enthusiasm for starting your work? And, when you close your laptop that night, do you look back at the day and think it was a good day, or do you think you misplaced your time?" Boudouris said.
"If you're answering those questions and it's not looking like you're deriving satisfaction for what you've done that day, then I think it probably tells you that either working for that organization or doing the type of work that you're doing isn't what you should be spending your time on."
Leah Golob, The Canadian Press
---
Like us on Facebook and follow us on Twitter.
The Xiaomi 12S Ultra Smartphone Will Use a Full Sony 1-Inch Sensor – PetaPixel
Xiaomi has announced that it's upcoming 12S Ultra will use the full size of Sony's IMX989 1-inch sensor. The phone, which is also co-developed with Leica, will be announced on July 4.
Xiaomi made the announcement on its Weibo account, which was spotted by Android Authority. The company says that its new 12S Ultra will use Sony's largest mobile phone sensor that it currently offers resulting in better low light performance, faster focusing, and better dynamic range than is expected of the small form factor of smartphones.
This isn't the first smartphone to use a 1-inch sensor. Last year, Sony announced the Xperia Pro-I, which was the first smartphone to feature a 1-inch phase-detection-equipped sensor. But in that case, the phone doesn't actually use the full size of the sensor and is instead a center crop of it.
While this does result in better quality since the sensor is larger, it felt like a stretch to say it was using a 1-inch sensor when it really couldn't take advantage of it due to the physical restrictions Sony was dealing with when it comes to the thinness of a smartphone, the size of the sensor, and optics.
But Xiaomi's Lei Jun says that the 1-inch sensor that is coming to the 12S Ultra, crucially, won't be cropped. How the company plans to deal with physical issues Sony came up against in its phone isn't clear.
Jun also says that Xiaomi didn't just buy the sensor, but that it was co-developed between the two companies with a total investment cost of $15 million split evenly between them. The fruits of this development will first come to the 12S Ultra before being made available to other smartphone manufacturers, so it's not exclusive to Xiaomi forever.
Of note, only the 12S Ultra will feature a 1-inch sensor while the 12S and 12S Pro will feature the Sony IMX707 instead.
That means that the Xiaomi 12S Ultra is co-developed with both Leica and Sony in some capacity. The German camera manufacturer struck a deal with the Chinese smartphone company is May and promised a long-term strategic partnership.
Other than the promise of a one-inch sensor, the only other details of the Xiaomi 12S series are that it will use the Qualcomm Snapdragon 8 Gen 1 processor.
Apple's new MacBook has a potentially fatal flaw – Creative Bloq
Looking to buy a 13-inch MacBook Pro? Well, with Apple, we've all got used to the idea that the latest model is the best. And so the 13-inch MacBook Pro with M2 (2022), which launched on 17 June, is surely a slam-dunk?
After all, it's got the latest M2 processor, which Apple says a 40% performance increase over the M1 chip in its predecessor, the MacBook Pro 13-inch (M1, 2020). As well as the promised speed boost, it means better battery life, at up to 20 hours. And best of all, the new version has launched at the same price as the earlier model, so you're not even paying extra (if that's still too much for you, keep an eye on our Prime Day Apple deals hubs for any bargains).
Admittedly, nobody has really got too excited by this new MacBook Pro, because ultimately, not that much has changed: it still has the same overall design, the same Touch Bar, the same 720p webcam. But at the same time, the consensus was that this was a marked improvement over the old model. Until, that is, a couple of YouTubers spotted something Apple had been keeping to themselves.
Slower SSD
The problem is that, while the M2 processor is indeed faster than the older M1 chip, there's something else inside the laptop that's slowing things down: the SSD (solid state drive), which stores persistent data on solid-state flash memory.
Well, it turns out that in the base (256GB) model of the 13-inch MacBook Pro with M2, the SSD only has a single NAND flash storage chip, while the older model had two. This wasn't publicised by Apple, and nobody noticed until recently because reviewers are not in the habit of taking the backs off laptops (the PR companies that loan them tend to want them back in one piece!)
The SSD issue came to light, though, after YouTuber Max Yuryev tested the base version (256GB) using Blackmagic's Disk Speed Test app (opens in new tab). He found that the SSD's read speeds are around 50% slower, and the write speeds are around 30% slower, when compared with the previous model. (Watch the video below).
Yuryev's results were as follows:
13-inch MacBook Pro (M1/256GB) Read Speed: 2,900
13-inch MacBook Pro (M2/256GB) Read Speed: 1,446
13-inch MacBook Pro (M1/256GB) Write Speed: 2,215
13-inch MacBook Pro (M2/256GB) Write Speed: 1,463
Another YouTube channel, Created Tech, came to similar conclusions:
A slower SSD is obviously an issue for anyone regularly transferring large files, such as graphic designers, motion designers, animators, VFX artists and other creative professionals. With 4K now the norm, and increasingly giving way to 8K and even higher resolutions, the amount of time it takes to move a file is really going to make an impact on your productivity.
But that's not all. SSDs aren't just used for file storage, but also double up as virtual RAM when your existing RAM is maxed out. And that tends to happen when you're running resource-intensive software, which is something many creative professionals do on a regular basis.
Should you buy it?
So what does this all mean for consumers? Well, to put it simply, if you buy the base model of the 13-inch MacBook Pro with M2 (2022), and use it to run Photoshop, After Effects, Premiere Pro, 3DS Max, Maya or similar tools, you may well find the performance is actually slower than the 2020 M1 model.
The same problem doesn't appear to occur on the 512GB model, but that's a lot more expensive. So overall, if you deal with a lot of large files and use resource-intensive creative software, we'd recommend giving the 13-inch MacBook Pro with M2 a swerve, and stick with one of the existing models. (Our guides to the best MacBooks in general, and the best MacBooks for video editing can make you help that choice.)
Either that, or wait for the new MacBook Air 2022, which sounds like it'll be a lot more interesting.
Read more:
Xiaomi 12S Ultra will have 1-inch Sony IMX989 camera sensor – GSMArena.com news – GSMArena.com
Xiaomi will introduce the 12S series on July 4, and today it confirmed the trio of phones that will appear. We expect a small vanilla Xiaomi 12S, Xiaomi 12S Pro flagship and a Xiaomi 12S Ultra camera beast.
The company revealed the latter will have a completely new 1" camera sensor by Sony, called IMX989. However, rumors are the global market is not going to see them as Xiaomi intends to make the 12S lineup exclusive to China.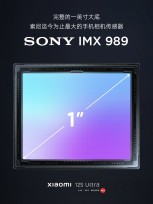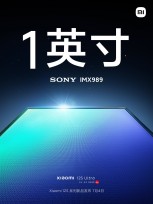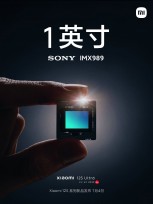 Xiaomi 12S Ultra will have 1-inch Sony IMX989 sensor
Xiaomi advertised the new IMX989 to be 1" from one corner to another but this is misleading information – it is a 1-inch type, similar to the Xperia Pro-I camera sensor.
The type designation refers to the diameter of the video camera tube needed to project an image that would cover the size of the sensor. The correlation isn't strict but the optical format or sensor type is roughly 1.5 times the actual diagonal of the sensor. 'Type' is often dropped for brevity and it's assumed from context, but in this particular case, we felt it needed to be put into words.
Then, we still don't know if Xiaomi will be using the entire sensor surface area. The Xperia PRO-I, for instance, had an optical system that only ever used the center of its 1-inch type sensor. This requires a much smaller lens while still providing the benefits of the large pixels but technically, the sensor is not fully utilized.
We are not sure if Xiaomi would decide to go that way but it's certainly something to keep an eye of.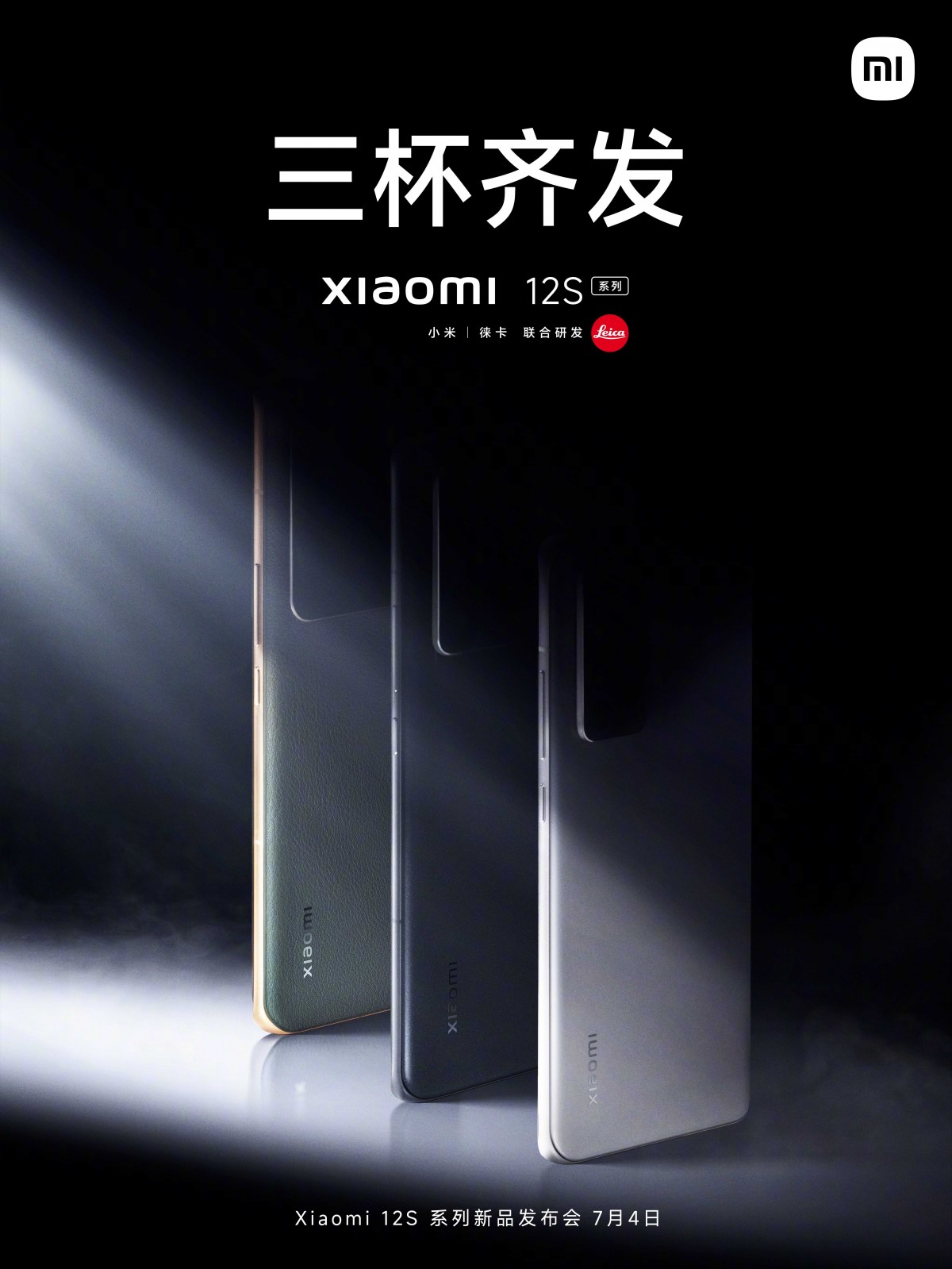 Xiaomi 12S trio
In the meantime, specs of the vanilla Xiaomi 12S suggest a small 6.28" AMOLED screen with a 120 Hz refresh rate. It will have two RAM and two storage options – 8/12 GB and 128/256 GB, respectively. The rear camera ensemble will be 50 MP main + 13 MP ultra-wide-angle + 5 MP macro, while the front-facing shooter is said to be 32 MP.
All these specs seem the same as the Xiaomi 12 – the difference will be the new Snapdragon 8+ Gen 1 chipset while the cameras will receive the Leica treatment.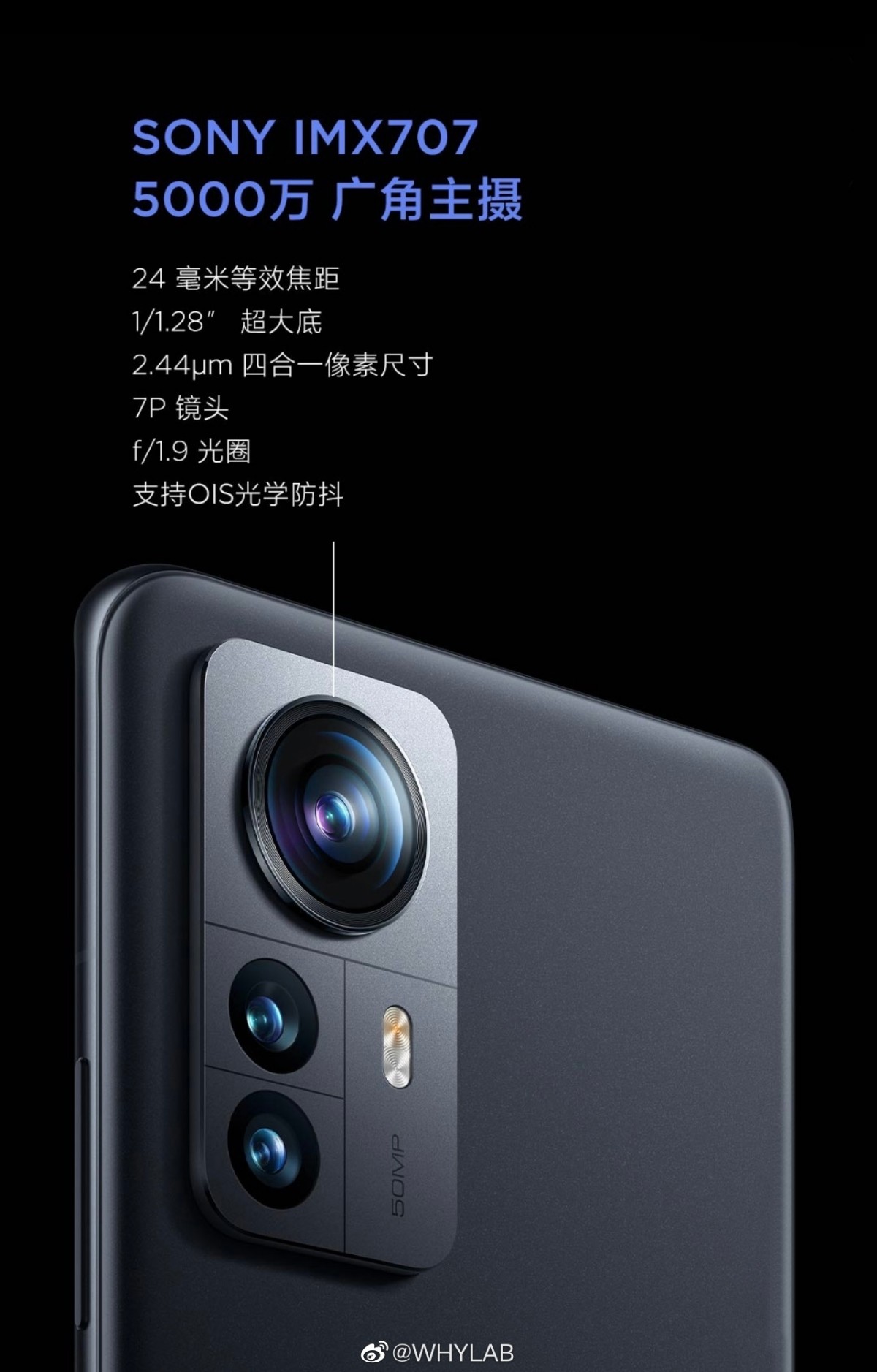 Xiaomi 12S Pro leaked image
Xiaomi set up a landing page on JD.com, a popular Chinese retailer, for the trio of smartphones. At the time of writing this article, each 12S smartphone has over 200,000 reservations, which are a testament for the massive interest from potential customers.
Source 1 • Source 2 (both in Chinese) | Via 1 • Via 2