General Motors to boost spending on electric vehicles 30%, add two new battery plants
General Motors Co will boost global spending on electric and autonomous vehicles to $35 billion through 2025, a 30% jump over its most recent forecast as it pursues EV leadership, people briefed on the matter told Reuters.
As part of that spending, the No. 1 U.S. automaker will build two additional U.S. battery plants and move ahead some of its EV investments, said the sources, who asked not to be identified. In November, GM upped its spending plans from $20 billion, a figure that was announced in March before the COVID-19 pandemic shut down the auto industry.
The Detroit company declined to comment.
The expected announcement of increased spending by GM comes less than a month after rival Ford Motor Co upped its EV spending by more than a third to over $30 billion by 2030.
The combined $65 billion in commitments by the largest U.S. automakers, as well as increased spending by EV leader Tesla Inc and startups including Lucid and Rivian reflect the EV arms race that has left some automakers like Lordstown Motors Corp scrambling to raise more funds.
In addition, GM Chief Executive Mary Barra is scheduled to meet on Wednesday with U.S. House Speaker Nancy Pelosi and other key Democrats to discuss EVs and vehicle emissions, the sources said.
Barra will also meet U.S. Representative Richard Neal, head of the tax policy Ways and Means Committee, Frank Pallone, who chairs the Energy and Commerce Committee, and two key Michigan Democrats: Representatives Dan Kildee and Debbie Dingell, the sources said.
WOOING WASHINGTON
Working with Washington is critical as President Joe Biden has proposed $174 billion to boost EVs and charging as part of his infrastructure plan, including $100 billion in new EV rebates. GM's ability to benefit from the current $7,500 federal EV tax credit has expired.
GM has sparred with Democrats over vehicle emissions rules, but last week said it supported overall emissions reductions in California's 2019 deal with other major automakers. It has also sought more flexibility to hit carbon reduction target between now and 2026.
The Associated Press reported on Monday that GM planned to announce two new U.S. battery plants, citing comments by President Mark Reuss. GM confirmed the executive's comments, but sources said the company has not decided where in the United States to build the plants, which are each expected to cost more than $2 billion.
In January, GM said it was setting a goal to sell all its new cars, SUVs and light pickup trucks with zero tailpipe emissions by 2035, a dramatic shift away from gasoline and diesel engines.
GM and its South Korean joint-venture partner, LG Energy Solution, are already building a battery plant in northeastern Ohio and have announced a second, $2.3 billion battery plant will be located in Spring Hill, Tennessee.
GM confirmed in November it would speed up the rollout of new EVs, with plans to offer 30 models globally by 2025, up from a prior target of 20 by 2023. Barra said the automaker wants to exceed annual sales of 1 million EVs in the United States and China by 2025.
On May 26, a Senate committee advanced legislation that would boost tax credits to as much as $12,500 for EVs assembled by union workers in the United States. The current maximum tax credit is $7,500.
The bill also includes a 30% tax credit for manufacturers to retool or build new facilities to produce advanced energy technologies including batteries. That would represent a big boost to GM's battery factory plans.
(Reporting by David Shepardson in Washington; Editing by Matthew Lewis)
'It's nice to see everyone's faces again': N.B. no longer under mandatory order, despite concerns from experts – CTV News Atlantic
FREDERICTON —
The Boyce Farmer's Market, a Fredericton favourite, was a busy spot Saturday morning hours after New Brunswick's mandatory order was lifted, and with it, all of the province's COVID-19 restrictions.
Capacity limits no longer apply, and neither do mandatory masks. Many were embracing it.
"This is our happy place. We usually come all the time, and for the longest time it was just a weird, uncomfortable vibe," said Tyler Wood.
"It's just amazing to see everyone coming out, seeing the big crowds and seeing people hugging and smiling and just really enjoy the day. It's just amazing to be back and feel normal."
The end of the mandatory order also means anyone can visit the province, including Canadians who are unvaccinated. The border checks at the Quebec-New Brunswick border are no longer staffed by the department of public safety.
People can also choose to wear a mask.
Brian MacDonald decided to continue wearing one on his market visit "just to err on the side of caution."
"I kind of have mixed feelings about New Brunswick opening up to the extent that it is with the Delta variant," he said. "I hope that the masklessness isn't a disaster."
Experts are also expressing their concerns with the decision, warning that it will lead to an increase in cases.
"It does seem to be a little quick," said Dr. Lisa Barrett, an infectious disease specialist in Halifax.
"It is a bit of an experiment, not as much as Alberta, but a bit of an experiment that didn't need to happen as quickly as it has. Do I anticipate a massive number of hospitalizations all of a sudden? No, but are there going to be some people who get sick and maybe very sick, who didn't need to? That's almost a certainty over the next number of weeks. I'm not certain that that's okay at this point."
But Premier Blaine Higgs says he's confident and comfortable with the decision, even though the province hasn't reached its 75 per cent vaccination target yet.
Higgs also said his government has made the vaccines very accessible, with mobile and after-hours clinics across the province.
"There are those that have no real reason to be unvaccinated and have chosen not to be, and yes, they're at risk," he said.
"They will continue to be at risk, so their fate is in their hands in that sense because the opportunity is there. There's nothing more I can do. We don't have a mandatory vaccination policy and I don't see that coming anytime soon."
Higgs said he'll be using his own discretion on wearing a mask.
The end of the mandatory order also effectively stops the need for the all-party COVID-19 cabinet committee.
Since last March, the group saw New Brunswick's four political parties sit at the same table, making pandemic-related decisions together.
Higgs said meetings could be scheduled if necessary in the future, but for now, no further meetings are planned.
Infectious disease expert calls N.B. plan to lift restrictions 'risky' – HalifaxToday.ca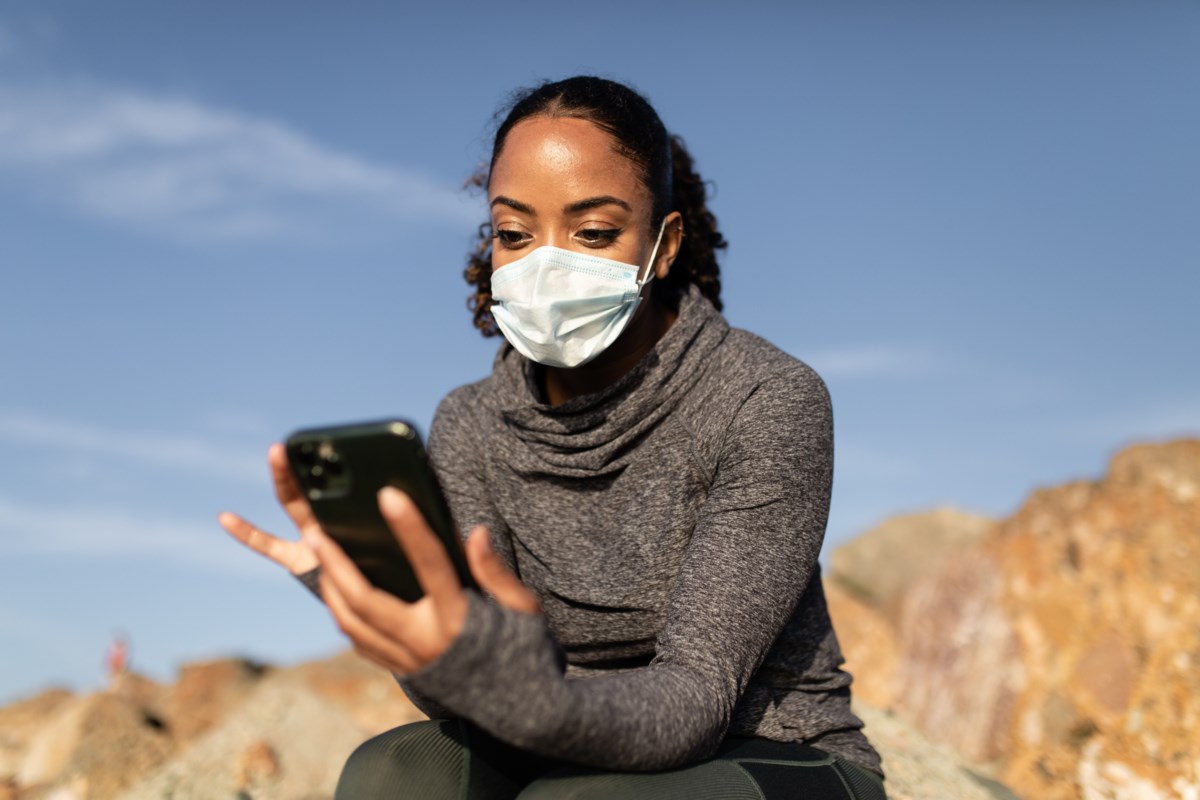 As of midnight, COVID-19 restrictions will lift in New Brunswick, eliminating mask mandates, provincial border controls and gathering limits in that province.
However, a local infectious disease expert believes the move is coming too soon.
"Clearly we don't have a lot of cases in the Atlantic right now, but we haven't quite hit our vaccination targets yet," said Dalhousie University's Dr. Lisa Barrett.
"I don't expect catastrophe, but do I think it's necessary to get rid of all masks in all places all the time, and to open up with other measures at the same time? It's probably a little more risky than I was expecting."
New Brunswick Premier Blaine Higgs had said pandemic restrictions would only lift when 75 per cent of the province's eligible population had received both doses of COVID-19 vaccine, however as of Friday, only 66.7 per cent of those 12 and older are fully vaccinated.
Barrett says mask requirements are a cheap and easy way to reduce transmission of the virus, and she doesn't see the advantage of getting rid of them at this stage.
"This really isn't just a common cold, there are a lot of people who have, even after a mild infection with COVID, some long term side effects," she told NEWS 95.7 fill-in host Todd Veinotte.
Although Barrett isn't necessarily expecting cases to surge out of control in our neighbouring province, she said removing restrictions could result in people unnecessarily contracting COVID-19, especially as the more transmissible Delta variant spreads throughout the country.
"We're not at vaccine targets, vaccines aren't perfect and we don't know exactly what the virus does," she explained. "I just think it's a little fast, and don't forget, these experiments, when they go wrong, they're not cases, they're people."
"That means somebody else that's out there is going to have potentially longer term effects from this or get severely ill," Barrett added. "So if we have easy things that we can keep doing that still allow us to socialize, and still allow us to go out and still allow the economy to open, why would we get rid of them right away? I don't understand that part."
Nova Scotia tracks its vaccination rate differently than New Brunswick. While our neighbours calculate how much of their eligible population has received the shots, we keep count of how many in our overall population have been immunized. COVID-19 vaccines have not yet been approved for those under the age of 12.
As of July 30, 76 per cent of Nova Scotians have had one or more doses, while 62.5 per cent are fully vaccinated.
Our province's chief medical officer of health has said more restrictions will be lifted here once 75 per cent of our entire population has had both doses of vaccine.
In Nova Scotia, there have been 4,200 cases from March 15 to July 27, 2021. Of those:
28 (0.7 per cent) were fully vaccinated
235 (5.6 per cent) were partially vaccinated
3,937 (93.7 per cent) were unvaccinated
There were 254 people hospitalized. Of those:
2 (0.8 per cent) were fully vaccinated
28 (11 per cent) were partially vaccinated
224 (88.2 per cent) were unvaccinated
Twenty-seven people died. Of those:
1 (3.7 per cent) was fully vaccinated
3 (11.1 per cent) were partially vaccinated
23 (85.2 per cent) were unvaccinated
Four brands of frozen mango recalled over Hepatitis A contamination | News – Daily Hive
Health Canada is recalling multiple brands of frozen mango because they may be contaminated with Hepatitis A.
The recall for Nature's Touch, Compliments, Irresistibles, and President's Choice brand frozen mangoes was issued on July 30.
Health Canada said it has received reports of people becoming sick after eating the recalled products, but did not disclose how many individuals or in which provinces they reside.
The recalled mango should be thrown away or returned to the store where it was purchased. Anyone who thinks they have fallen ill after eating one of the products should call a doctor.
The health authority noted that food contaminated with Hepatitis A may not look or smell spoiled but can still make you sick.
Eating food that has been contaminated by the virus may cause hepatitis, but would not result in a chronic infection or chronic liver disease.
The illness is usually mild, Health Canada said, and starts about 15 to 50 days after the contaminated food is eaten.
Symptoms may include fever, low appetite, nausea, vomiting, diarrhea, muscle aches, and jaundice. Inflammation of the liver is also possible.
According to Health Canada, the illness generally clears up by itself in a week or two, although it can last up to six months in some people.