For more than four years, President Donald Trump has dominated the Republican Party and the whole of American politics. Now Georgia gets to decide what comes next.
Two Senate runoffs on Tuesday, just 15 days before Trump leaves office, will not only determine which party controls the Senate but offer the first clues about how long Trump can maintain his grip on the nation's politics once he's out of the White House.
Democrats are looking to prove that President-elect Joe Biden's win in Georgia and nationally was not just a Trump backlash, but a permanent shift for a once-solidly Republican state. Their candidates, Jon Ossoff and Raphael Warnock, have pushed to solidify Democratic gains among young voters in urban areas and younger suburbanites around Atlanta, along with strong Black turnout.
For Republicans, who've watched David Perdue and Sen. Kelly Loeffler run as Trump loyalists, the question is how long embracing the president's disruptive politics — even indulging his demands that elections officials defy the law to overturn his defeat — can deliver victories in battlegrounds.
"The party has a real choice to make on where we go from here," said Michael McNeely, a former Georgia Republican vice chairman. "Either candidates or those already in office are going to say, hey, we're going to move beyond the Trump presidency or we're going to continue to take our lead from President Trump, or former President Trump."
Republicans need to win just one of the two seats on the ballot to maintain Senate control. Democrats need to win both for a 50-50 split that would make Vice-President-elect Kamala Harris, as the Senate's presiding officer, the tie-breaking vote. The stakes are high enough that Biden and Trump are scheduled to hold duelling rallies Monday in Georgia. Harris was in the state Sunday.
Loeffler, an appointee in her first campaign, and Perdue, who's trying to win a second term after his first expired Sunday, chose a strategy that worked for several of their GOP colleagues who won hotly contested races in November.
ressures Georgia officials to overturn election
Trump fuelled Republican turnout, especially in rural areas and small towns, that overwhelmed Democrats in states less diverse than Georgia. If the trend holds for Perdue or Loeffler, Republicans would owe their majority in large measure to Trump's success in drawing out voters who had previously tuned out.
But Democratic victories would leave Republicans to reckon more directly with Trump's rise and fall. The worst-case scenario for Republicans would be Ossoff and Warnock capitalizing again in Atlanta suburbs, while watching rural and small-town turnout drop from November, when Trump was on the ballot.
Those growing, diversifying suburbs, which not long ago ensured statewide GOP victories, have trended toward Democrats in the Trump era not just in Georgia, but in metro areas such as Philadelphia, Dallas, Houston and Phoenix.
Trump has shown since November that he has no intention of going quietly. He's repeatedly denied defeat and in a telephone call over the weekend to Georgia's Republican secretary of state, Brad Raffensperger, demanded that he "find" enough votes to overturn Biden's victory.
That call, a recording of which was obtained by The Associated Press, demonstrates what Perdue and Loeffler have faced — and chosen to embrace. Both are wealthy business figures who came to politics from the centre-right faction of the U.S. establishment, rather than the more populist throng that propelled Trump. But Perdue and Loeffler have defined their Washington tenures by how closely they align with a president who remade Republicanism in his image.
"I stood by the president 100 per cent of the time. I'm proud to do that," Loeffler said in one of her closing interviews on Fox News.
As Trump railed in November about election fraud that even his then-attorney general said didn't happen, Perdue and Loeffler called for Raffensperger to resign. Raffensperger instead presided over multiple counts that left Biden as the winner in Georgia by about 12,000 votes out of 5 million cast. The senators also never defended Gov. Brian Kemp as Trump belittled him as "incompetent" and called for his resignation, less than three years after the president endorsed Kemp in a contentious GOP primary.
Plenty of Georgia Republicans embrace Trump's imprint, at least publicly.
"Trump got a whole lot of people off the bench," said former U.S. Rep. Jack Kingston, a Trump ally, in a recent interview. "He appealed to disenfranchised, disaffected voters. With him gone, it's a different ballgame and that's what Republicans, starting with David and Kelly, are trying to replicate."
Trump received about 385,000 more votes in Georgia than he did four years ago. It was part of a national uptick to 74 million votes, the second-highest presidential popular vote total in history. Biden, though, set the record with 81 million, and his Georgia total was about 600,000 ahead of Hillary Clinton's 2016 mark.
The president's brand is even more risk-and-reward in Georgia because of how the two parties' votes are distributed: Democratic-trending metro areas are growing while rural pockets and small towns _ Trump's core _ mostly are not. The suburbs between are shifting as they become less white and as younger white Georgians, whether native or transplant, trend less conservative.
Linda Graham, a 52-year-old Republican, explained the landscape as she greeted canvassers last month from the conservative Americans for Prosperity. "Absolutely four Republican votes in this house," she said, including her young adult children casting absentee ballots. But as she looked around her cul-de-sac, she named the more recent arrivals with much younger children still at home.
"I love `em, but they're Democrats," Graham said. "They're not old enough for it to have affected their money, I guess," she mused.
Early vote turnout is adding to GOP concerns. Three million voters have already cast ballots, a record showing for a Georgia runoff. Total early vote for the general election was 3.6 million.
According to Ryan Anderson, a nonpartisan data analyst in Atlanta, early turnout in Democratic congressional districts outpaces Republican districts when compared to the November election. There are still at least 300,000 absentee ballots outstanding.
Only three of Georgia's 14 House districts have hit 80 per cent of the fall early vote total. But all three are Democratic districts, and they include the two most concentrated Democratic districts, the 4th and 5th in the metro Atlanta core.
The lowest-performing Democratic district has a 74.8 per cent mark compared to November, but that's still higher than five of Georgia's eight Republican districts. And in one of Republicans' two most concentrated districts, early turnout is only 69.2 per cent of what it was in the general election.
Source: – Global News
Ivanka's political future comes into sharper focus – POLITICO
.cms-textAlign-lefttext-align:left;.cms-textAlign-centertext-align:center;.cms-textAlign-righttext-align:right;.cms-magazineStyles-smallCapsfont-variant:small-caps;
When Donald Trump incited a mob riot on Capitol Hill last week, he didn't just complicate his own political future— he scrambled the political career arcs of his kids as well.
At least three Trump family members are either considering runs for office or being urged to do so, according to well-connected GOP operatives and Trump family allies.
Top party officials say that Lara Trump, wife of the president's son Eric, is actively contemplating a run for the Senate in North Carolina, where an open seat awaits in 2022. "It's real and she is legitimately interested in it," said one Trump family political adviser.
The president's eldest son, Don Jr., is eyeing a future in politics as well, though allies say it's unclear when or what office he'd seek after he passed on running for the Senate in Wyoming this last cycle. He and his girlfriend Kimberly Guilfoyle have also been scoping out real estate in Florida.
The newest and most-buzzed about possibility, however, surrounds the president's daughter Ivanka. The senior White House adviser is set to decamp to Florida after her father's presidency comes to a close. And though talk of her launching a primary challenge to Sen. Marco Rubio (R-Fla.) has given off the faint whiff of political fan-fick, in reality, Trump officials say, there have been machinations behind the scenes.
One person in contact with the president said that Jared Kushner is viewed as "working single-mindedly to protect and promote his wife's 'political career.'" And two sources, including one top GOP fundraiser, said that Trump ally and mega donor Tom Barrack had been pressing fellow Republican financiers to put together some type of operation that could lure Ivanka into entering the race.
"He's calling people and trying to line them up saying Rubio is terrible, worthless, he's probably going to lose, Ivanka is going to go there and we should all get together and pledge our support to her and get her to run," the GOP fundraiser said.
Tommy Davis, a Barrack spokesman, said no chatter of challenging Rubio ever took place.
"It's not true. He's never made any comments like this about Marco and he's not making these calls," said Davis. "Maybe people are getting confused because we did as much work as we could for the Senate Leadership Fund for the Georgia race. But that was before Christmas. But, no, nothing about Ivanka and nothing about Marco."
And one person close to Trump said that Ivanka herself had denied having interest in running for office. But the president's advisers are openly playing up her political potency.
"Ivanka only got into politics to help her father and help his agenda but what's now clear is that Ivanka is a political powerhouse in her own right," said Jason Miller, a senior adviser to Trump.
Others in Trumpworld say the signs are evident that Ivanka is leaving the door open to elected office. In late October, Ivanka, who had been registered as a Democrat in the past, gave an interview in which she declared herself "unapologetically pro-life." One top Florida Republican who is close to the Trumps and Rubio noted that she not only upped her appearances on the campaign trail during the 2020 cycle — both for her father and the two Republicans in the Georgia Senate runoff — but passed out food at a food distribution event in Miami before Christmas.
"We're taking the possibility seriously," the Republican official said. "And so is Marco. And that's a good thing. But you never know. She's a Trump and the Trumps move on their own timetables."
And, perhaps most tellingly, in the last week, Steve Bannon, as he was renewing his contacts with Trump himself, began talking up Ivanka's political resume.
"The second most fire breathing populist in the White House was Ivanka Trump," the president's one-time adviser said on a recent podcast of his. If, Bannon added, Rubio voted for the certification of Joe Biden's election — and he did — then, "I strongly believe and would strongly recommend that Ivanka Trump immediately…. if she is not going to remain an assistant to the president, she should immediately file and run for the senate and primary Marco Rubio in Florida."
American politics has seen its share of family dynasties before. And though Donald Trump's standing may have taken a hit by his handling of his election loss — which included inciting a riot that led to violence on Capitol Hill, his ouster from major social media platforms, resignations from his Cabinet, public disgust from party leaders and his second impeachment — public polling still shows that his name remains the most dominant in Republican circles. Virtually everyone expects that to transfer to his children.
"Their brand was certainly stained and it's a stain we'll never be able to erase," said one top Republican strategist. "At the same time, the name of the game is winning a primary and someone with the last name of Trump could win."
But running in theory is different from running in practice. In Florida, Rubio's standing has been considered largely stable up to this point. The senator was trashed by hardcore Trump supporters for his vote that certified the Electoral College results. But those close to him said he was expecting far worse. They also point to his solid support in Miami-Dade County, Florida's most-populous, where 74 percent of the GOP voters are Hispanic and overwhelmingly Cuban-American like Rubio.
"We have nothing bad to say about Ivanka," said a Rubio adviser. "He's going to run his race. I'm not sure she really wants to run? She just finished working in the White House and she has three small children — and now she's going to move to Florida and run against Marco Rubio in a Republican primary?"
For that reason, the expectation among Trump allies and even establishment Republicans is that Ivanka will take her time considering a run while Lara jumps in. One Republican operative who worked with both Lara and Ivanka Trump in 2020 noted that Ivanka was less interested in the rallies and retail politics that come with running for office.
Ivanka Trump is expected to take some time off after leaving the White House, according to one former White House official, and she is currently working on closing out her work, including mitigating the fallout of the riots on Capitol Hill. After that, her family is expected to pack up their home in Washington.
A person close to Lara Trump, meanwhile, said that she has not made any decisions on entering the race in North Carolina, although consultants have been "poking around" for her in the state.
"For [Ivanka] to take on Marco or Florida she's gotta be ready to rock and roll," the operative said. "Whereas with Lara, I get the vibe she is ready to go."
Opinion | Doug Ford's COVID-19 dissenters don't get how politics — or science — works – Toronto Star
Three lifelong Tories are in a fight to the political death with Doug Ford over COVID-19.
The premier has pushed them out of the Progressive Conservative caucus, but they are pushing back hard. They have lost their voice in the party, but gained more publicity and notoriety than anonymous backbenchers ever enjoy.
Who wins this power struggle in mid-pandemic? Where do the rest of us fit in?
It is tempting to pick apart the misguided or misleading arguments of York Centre MPP Roman Baber, who went public with his dissent Friday. Or to assail the antimask histrionics of MPP Randy Hillier in eastern Ontario, or rebut the pandemic polemics of Belinda Karahalios in Cambridge, both of whom jumped ship — and jumped the shark — last year.
Baber is the rookie politician who first tried to make his mark by cruelly mocking and publicly haranguing former premier Kathleen Wynne at Ford's behest in 2018. Now the roles are reversed, with Ford's Tories deconstructing and demolishing Baber's arguments on Friday — far better than any columnist could, so no point revisiting them here.
Karahalios, who refuses to wear a mask most days in the legislature, is harder to fathom because she has few followers. But the dissent and descent of Hillier, an aspiring (if not quite inspiring) orator with a fondness for suspenders, has been hard to watch — destructive but also instructive.
A founder and leader of the Ontario Landowners movement — our homegrown collection of anti-government paranoiacs — Hillier was a proud libertarian and parliamentarian who belatedly joined the Tories, only to be bounced from caucus for running afoul of Ford. An eccentric electrician with a soft spot for Tibet and pit bulls, he is now unleashed — leading the charge against mandatory masks.
In normal times, the media love covering the outliers and giving voice to dissidents. People reflexively fault premiers and prime ministers for using their power to muzzle critics, they question the strictures of cabinet solidarity, or they wonder about the demands of caucus consensus over dissidence in our parliamentary government.
But the back and forth reminds us that there is a fine line between consensus and dissidence, between dissenters and fomenters. The trouble with second-guessing is that it works both ways.
Consensus has become a dirty word in our society, but it shouldn't be confused with conformity and acquiescence. At some point, even in our adversarial system, we need an agreed set of facts and policies or we have alternate realities.
As any political journalist understands, politics is a team sport and parliamentary government depends on cabinet secrecy and caucus solidarity. The point is not merely to keep everyone in line, but to agree on a path forward so that everyone isn't going in different directions.
Consensus is not only central to political science but pure science. It's easy to forget that the science of epidemiology — like the science of climatology — relies on probabilities more than certainties.
Climate deniers reject the science of global warming on the grounds that it is not immediately observable like the laws of gravity, so how do we know climate change is real? Weather disasters might seem empirical but are hardly irrefutable.
The real reason people believe in global warming is that we can point to a powerful and enduring consensus among climate scientists — recognized experts who have thrashed out their intellectual disagreements and differing interpretations. It is no accident that the most authoritative work on climate change, emanating from a UN panel, was always described in the media as based on consensus reports from thousands of scientists.
When a lone political wolf like Baber or Hillier challenges the orthodoxy and efficacy of COVID-19 measures, it is easy to question his lack of medical credentials as a backbencher. Instead we turn to the preponderance of scientific expertise that forms our provincial consensus, do we not?
And yet throughout this pandemic there has been a peculiar crusade against the credentials and abilities of the scientific experts contributing to the provincial consensus on combating COVID-19. Often the criticism is directed against one politician, demonizing and personalizing the premier's performance as if he were single-handedly standing in the way of an otherwise clear path to a COVID-free Ontario (never mind our status as a large jurisdiction with the least COVID-19 fallout on the continent).
The carping and questioning of credentials has also been aimed at chief medical officer of health Dr. David Williams (who was bizarrely accused of being a Ford appointee and lackey — he is neither), or his deputy, Dr. Barbara Yaffe, or the entire roster of epidemiologists and other experts who have come together to find common ground despite their internal disagreements. To watch the public briefing by Ontario's COVID-19 brain trust Tuesday was to see their clarity and sagacity.
Loading…
Loading…Loading…Loading…Loading…Loading…
Ford's government has largely heeded their advice but the critics on both sides believe they know better, or would do better. To be sure, the premier's mistakes have been well documented, and the experts aren't always right, but in the clamour about alleged incompetence we are sapping our collective solidarity.
The epidemiological science of COVID-19 is evolving daily, just as the political science of governing in a pandemic remains a work in progress. Public dissent — whether epidemiological, epistemological or political — can be honourable.
Sometimes, though, enduring dissent merely betrays cognitive dissonance — the inability to hold two conflicting thoughts at once: Ford being an unappealing premier to his critics, but capable of making critical pandemic appeals based on the best medical advice.
With Giants fans outraged over owner's politics, will team do anything? Probably not – San Francisco Chronicle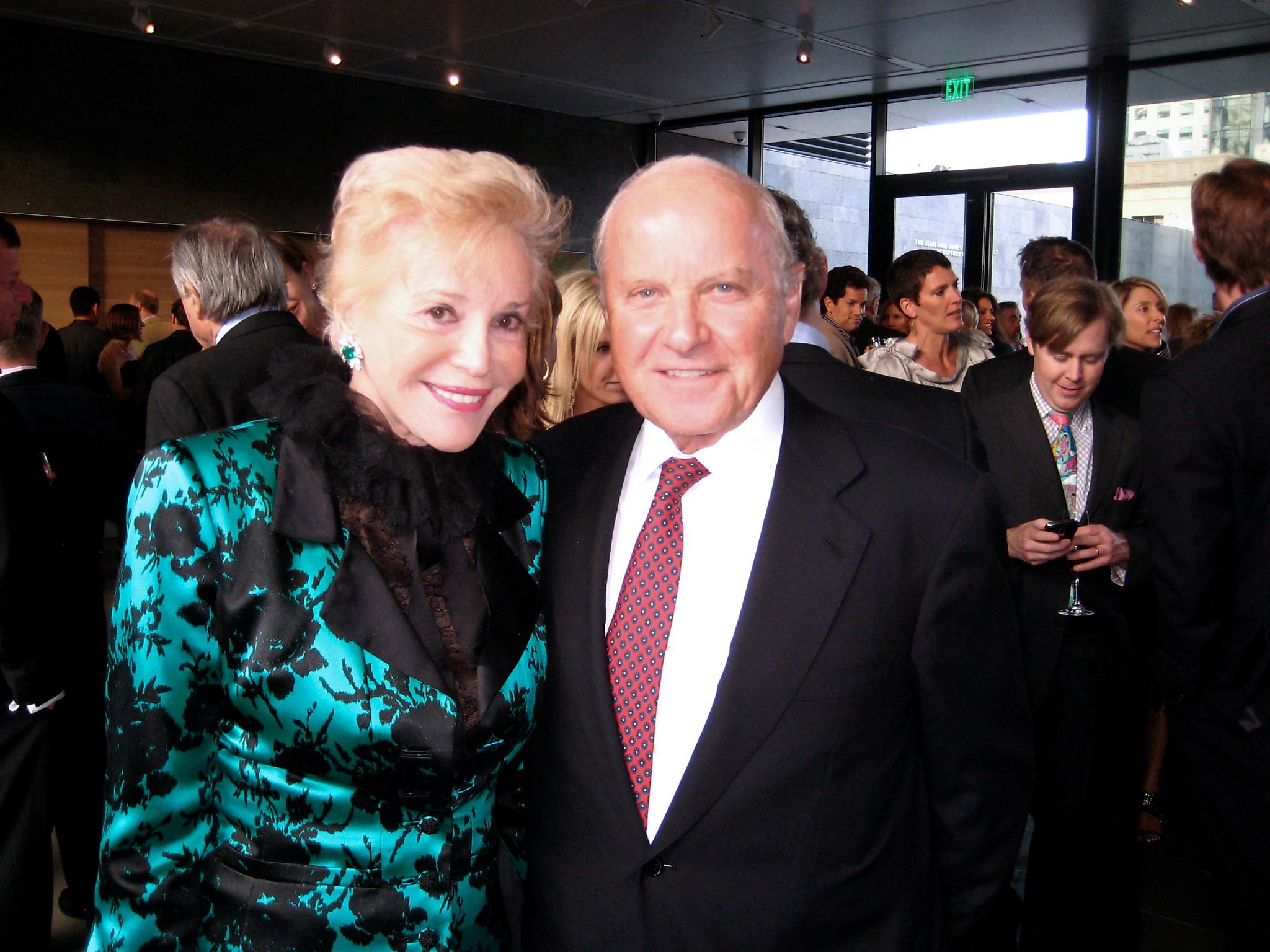 Editor's note: This column has been updated to reflect the statement released by Giants principal owner Charles B. Johnson.
Ignorance worked for Charles B. Johnson two years ago, so he tried it again.
In a late Friday news dump, amid mounting outrage from Giants fans over the political donations of their team's principal owner, Johnson put forth another disingenuous plea that he was unaware of his chosen candidates' views.
And he made another empty claim that he doesn't want his politics to have any association with his baseball team.
"My contributions are mine alone and are not associated in any way with the San Francisco Giants," Johnson wrote.
Well, yeah, they are. Because his donations are public. And he also owns a larger percentage of the Giants than any other owner.
Voila! Association.
#SFGiants principal owner Charles Johnson has released a statement through a team spokesperson regarding his political donations. Here is the full statement: pic.twitter.com/6U8eDqworD

— Matt Kawahara (@matthewkawahara) January 16, 2021
In a politically divided country, there may be no bigger chasm than the one between the Giants fan base and the team's principal owner, whose donations to right-wing politicians and causes dwarf the political contributions of any other owner in American sports.
Are Johnson's political views nauseating to many Giants fans? Yes.
Are they causing many to rethink their support of the Giants? According to feedback on social media and email inboxes, absolutely.
Is there anything the Giants will do about it?
Probably not.
Once again, the team has been left scrambling to do damage control because of the man on the masthead. Johnson is not the majority owner but his share of the team is — according to sources — in the mid-20% range, the largest among the 29 owners, and his son Greg is the team chairman.
"The San Francisco Giants strongly condemn last week's violence and events in Washington D.C.," the team said in a statement before Johnson released his own. "Our organization has a longstanding policy that prohibits company campaign contributions to candidates for federal office. Individual contributions of employees and investors are considered personal in nature."
Some long-time fans, like Jim King of Palo Alto, are done with the team.
"I will boycott them because the owner's actions are heinous," wrote King, a San Francisco native.
The latest uproar is over revelations that billionaire Johnson and his wife donated the maximum allowed to Colorado Rep. Lauren Boebert. Though Boebert's politics have been clear for many months, they have become more troubling in the wake of the Jan. 6 siege of the U.S. Capitol, when the newly elected representative who embraces bizarre QAnon conspiracy theories about Satan-worshipping pedophiles, tweeted out the location of House Speaker Nancy Pelosi as insurrectionists invaded the Speaker's office.
Boebert, who boasts of carrying her firearm in the Capitol, also has rebelled against tightened security measures that include walking through metal detectors, something she would have to do if she ever wanted to attend a game of the team partially owned by her dear donor.
Johnson said that he could never have predicted the behavior of his chosen candidates and was not "aware that any candidate to whom I contributed was associated with QAnon." In May, Boebert said she hopes QAnon "is real because it only means America is getting stronger and better and people are returning to conservative values," according to Axios. The receipt on Johnson's donation to Boebert is dated Sept. 23.
Ignorance is the same excuse he trotted out before. In 2018, he donated to then-U.S. Senate candidate Cindy Hyde-Smith, R-Miss., who said she would be in "the front row" if invited to a public hanging. Johnson also donated $1,000 to a committee that created a racist radio ad in Arkansas.
In a rare interview, Johnson told The Chronicle in 2018 that he donated based on the recommendations of a group he trusted to vet candidates. His attorney asserted his client was ignorant of the actions of the candidates he was asked to support. Johnson told The Chronicle then, "I don't like the idea of politics affecting anything that I do with the Giants."
After the 2018 revelations, a group led by civil rights leaders John Burris, Harry Edwards and Rev. Amos Brown called for a boycott of the team. But that ended after Johnson asked for his money to be returned and said he "strongly condemns any form of racism."
Johnson's statement Friday did not say whether he would ask for a refund for any of his donations made in the latest election cycle. Nor did he denounce QAnon.
Two years after the last uproar, he would still like us to believe that he still remains totally unaware of who got his donations and their stances. An analysis done last fall by ESPN and FiveThirtyEight revealed that Johnson has donated $11 million to Republican causes since 2015, far more than any other owner.
In the last election cycle, Johnson donated a reported $4.2 million. Among the checks Johnson wrote in recent months were donations to the failed U.S. Senate campaign of Georgia's Kelly Loeffler and Alabama's winning candidate Tommy Tuberville.
He donated to many candidates who have downplayed the coronavirus, at the same time that his team was laying off 10% of its full-time employees due to the pandemic.
The disconnect is stunning.
The Giants would likely try to distance themselves by noting that the 88-year-old Johnson lives on the other side of the country and does not have day-to-day control over the team. Why Johnson wants to own a baseball team in a city so unaligned with his values is another question, though it has helped add to his wealth portfolio over the years.
The Giants are hearing from fans who plan to cut ties with the team over Johnson. Of course, they also heard from fans who said they would never support the Giants again after manager Gabe Kapler took a knee last summer during the national anthem in support of social justice.
The fallout of fan feelings is hard to judge in an era when the team has a) performed poorly on the field, and b) suffered through a pandemic that has kept fans home and restricted finances.
Removing owners whose politics don't align with their teams or communities is difficult. While the NBA successfully forced out Donald Sterling, such action is unusual. Would the other Giants owners be willing to buy out Johnson's share? Though many have likely gotten wealthier during this pandemic, they can use baseball's ravaged bottom line as cover.
Over the years, the Giants have worked hard to present an image of a team that is inclusive, one that supports the values of the community it represents. Many times, team CEO Larry Baer has told me that sports teams are unlike other businesses, that they are community trusts and should behave as such.
In his statement Johnson said he watched in dismay as the Capitol was overrun and hoped that those engaged would be "held accountable for their behavior."
The Giants may not do anything about Johnson. But the customers can.
Ann Killion is a San Francisco Chronicle columnist. Email: akillion@sfchronicle.com Twitter: @annkillion