GM will once again build pickup trucks in Oshawa if tentative deal with union is ratified – CBC.ca
GM Canada says it will bring back pickup truck assembly work to its plant in Oshawa, Ont., if a new labour deal with its largest union is ratified.
Unifor had set a midnight deadline on Wednesday to reach a new, three-year labour deal with GM and had a mandate to strike from its members if the deadline passed.
But the union said just before the deadline that its master bargaining committee had had a breakthrough and wanted to keep talking. About four and a half hours after extending the deadline, a tentative deal was reached. A ratification vote will happen on Sunday.
Unifor said the deal is being unanimously recommended for 1,700 members working at GM plants in the southern Ontario cities of St. Catharines, Oshawa and Woodstock.
In a statement, the Detroit automaker said the deal would see more work for all three of its plants in Canada, including the return of assembly work to its facility in Oshawa, Ont.
"Subject to ratification of our 2020 agreement with Unifor, General Motors plans to bring pickup production back to the Oshawa assembly plant while making additional investments at the St. Catharines propulsion plant and Woodstock parts distribution centre," GM Canada president Scott Bell told CBC News in a statement.
The company says the deal would bring between $1 billion to $1.3 billion of new investment to Oshawa with the expected hiring of 1,400 to 1,700 hourly workers. That would bring the plant's work force back up to about 2,000 people.
That's almost as many as worked there when GM suddenly withdrew most assembly work from the plant about two years ago. The last car assembled in Oshawa rolled off the line in December of 2019, and the facility has been a parts plant since then. It also produces N95 masks as part of a government contract announced earlier during the COVID-19 pandemic. Currently about 300 people work at the plant.
The deal would also bring about $109 million worth of work to the St. Catharines engine and transmission plant, and about $500,000 to the Woodstock facility, GM said in a statement.
The popularity of pickup trucks is key to the deal. GM CEO Mary Barra told analysts on a conference call discussing earnings on Thursday that demand for profitable models like the Chevrolet Silverado and GMC Sierra is so strong that the plants that make them are operating "around the clock."
"The fact is we simply can't build enough," she said, "and because we expect demand to remain strong we must increase capacity."
The first pickups are expected to roll off the line in Oshawa in 2022. The company didn't specify what pickup trucks would be made in Oshawa but Flavio Volpe, president of the Automotive Parts Manufacturers' Association, says he suspects they will move some Silverado and Sierra work there.
When GM cancelled assembly in Oshawa, it didn't shut the plant down entirely, and Volpe says it was telling that the company kept about 300 workers on hand to keep making parts there.
"That was a signal that the plant would be in play if there was a product for it," he said.
Previously, the Oshawa plant had been putting the finishing touches on Silverados and Sierras that came up mostly completed from a plant in Fort Wayne, Ind. Now they'll be completely assembled in Oshawa, breathing new life into Canada's oldest continuously operating car plant.
The facility has been owned and operated by GM since 1953, but has been making cars since 1908, and was at one point the company's biggest factory in the world, cranking out 750,000 vehicles a year.
"This is a generational commitment to Oshawa car making," Volpe said.
The union says the deal could mean up to 2,000 new jobs when assembly starts in January 2022, with a second shift added in March. There are plans to add a second vehicle in May, and if a third shift is potentially added in July 2022, that could be another 500 jobs, Unifor said.
3rd deal with Big 3
The stunning news came after Unifor warned that GM had not offered concrete commitments on future product plans, and was falling short of earlier agreements struck by Ford Motor and Fiat Chrysler Automobiles.
A key plank of the deal with Chrysler will see the company get government help to redesign its Windsor, Ont., plant to produce at least one electric vehicle.
It's unclear if any government cash will be part of the expansion at GM.
Health unit reports another COVID-19 death, 33 new cases – Windsor Star
Article content continued
"We must not forget that we are still in the middle of the COVID pandemic," he said. "Just like we celebrated our Canadian Thanksgiving following the public health recommendations, it's still important to continue to follow these measures for the American Thanksgiving."
He encouraged those who plan to do Black Friday shopping to support local businesses and arrange for pickup or home delivery when possible instead of going to stores in large numbers.
The WECHU reported an additional 33 cases of COVID-19 in the region. Fourteen are close contacts of people who previously tested positive and four contracted the virus through community spread. Two are local health-care workers, two are health-care workers employed in Michigan, and one is related to travel outside of Canada. The remaining 10 cases are still under investigation by health unit staff.
There are 336 active cases in the region. Since March, 3,456 residents of Windsor and Essex County have tested positive for the novel coronavirus.
There are 16 local residents in hospital. Four of them are in the intensive care unit.
Five workplaces are now experiencing COVID-19 outbreaks, an increase of two from Wednesday. A manufacturing facility in Windsor and a health-care and social assistance agency in Lakeshore now join two farms and a place of worship in Leamington on the workplace outbreak list.
The health unit continues to manage outbreaks at two locations in the general community: Riverplace Residence and Victoria Manor.
Potential COVID-19 exposure identified at six locations in the Halifax area – HalifaxToday.ca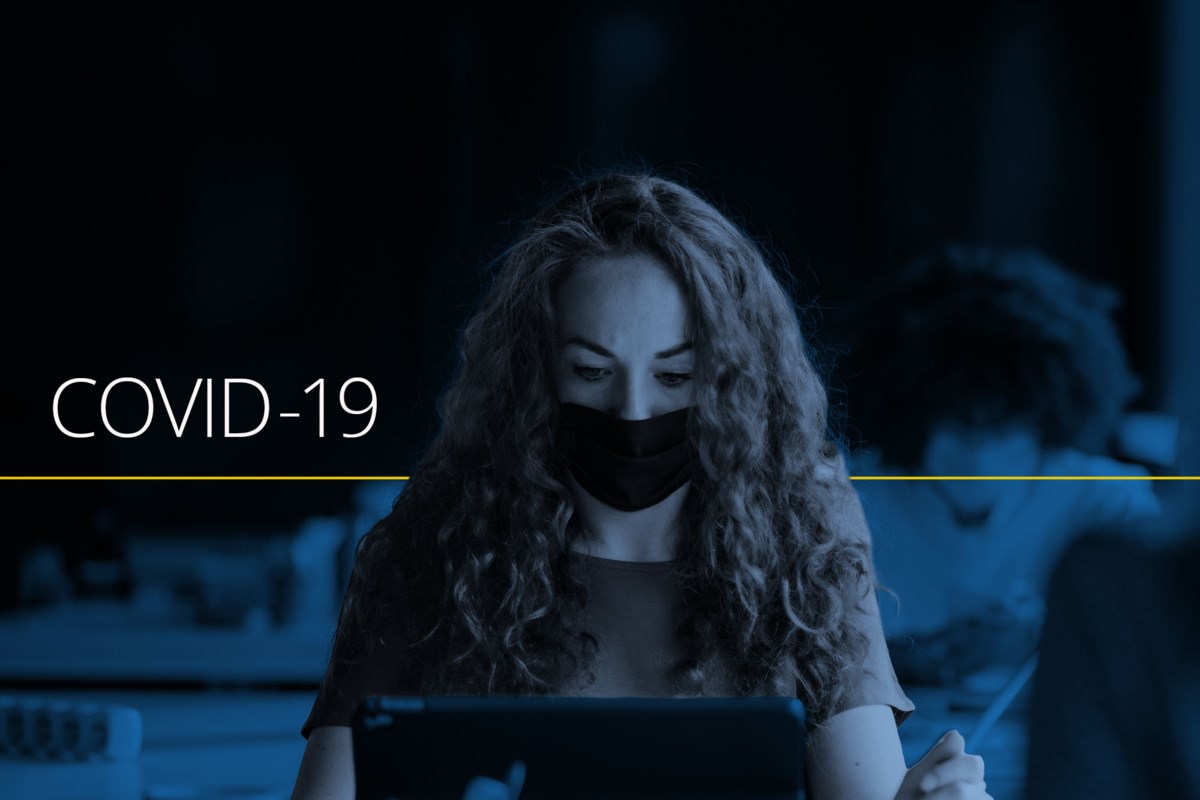 NEWS RELEASE
NOVA SCOTIA HEALTH
*************************
Nova Scotia Health Public Health is advising of potential exposure to COVID-19 at various locations across Halifax. In addition to media releases, all potential exposure notifications are now listed here.
Anyone who visited the following locations on the specified date and time to immediately visit covid-self-assessment.novascotia.ca/ to book a COVID-19 test, regardless of whether or not they have COVID-19 symptoms. People who book testing because they were at a site of potential exposure to COVID-19 are required to self-isolate before their test and while waiting for test results. You can also call 811 if you don't have online access or if you have other symptoms that concern you.
Stillwell (1672 Barrington St, Halifax) on Nov. 20 between 6 p.m. and 12:30 a.m. It is anticipated that anyone exposed to the virus at this location on the named date may develop symptoms up to, and including, Dec. 4.
Bearly's House of Blues and Ribs (1269 Barrington St, Halifax) on Nov. 20 between 8:30 p.m. and 2 a.m. It is anticipated that anyone exposed to the virus at this location on the named date may develop symptoms up to, and including, Dec. 4.
Highwayman (1673 Barrington St, Halifax) on Nov. 21 between 7:30 p.m. and 12 a.m. It is anticipated that anyone exposed to the virus at this location on the named date may develop symptoms up to, and including, Dec. 5.
Gahan House (5239 Sackville St, Halifax) on Nov. 21 between 2:30 p.m. and 4:30 p.m. It is anticipated that anyone exposed to the virus at this location on the named date may develop symptoms up to, and including, Dec. 5.
Princess Nails (1475 Bedford Highway, Bedford) on Nov. 21 between 4 p.m. and 6:30 p.m. It is anticipated anyone exposed to the virus at this location on the above date may develop symptoms up to, and including, Dec. 5.
Boston Pizza Dartmouth Crossing (111 Shubie Dr, Dartmouth) on Nov. 20 between 6:30 p.m. and 8:30 p.m. and Nov. 22 between 1:30 p.m. and 3:30 p.m. It is anticipated that anyone exposed to the virus at this location on the named date may develop symptoms up to, and including, Dec. 6.
Please remember:
Do not go directly to a COVID-19 assessment centre without being directed to do so.
Currently, anyone travelling to Nova Scotia from outside of the Atlantic Provinces is expected to self-isolate alone for 14 days after arriving. If a person travelling for non-essential reasons enters Nova Scotia from outside Atlantic Canada, then everyone in the home where they are self-isolating will have to self-isolate as well.
When Nova Scotia Health Public Health makes a public notification it is not in any way a reflection on the behaviour or activities of those named in the notification.
All Nova Scotians are advised to continue monitoring for COVID-19 symptoms and are urged to follow Public Health guidelines on how to access care. Up to date information about COVID-19 is available at novascotia.ca/coronavirus
*************************
Macklem says bond-buying program about lowering rates, not financing feds – BNN
OTTAWA – Canada's top central banker gave MPs a detailed defence of the Bank of Canada's buying spree of government debt Thursday, saying it is aimed at lowering borrowing costs across the country.
The Bank of Canada has launched an unprecedented bond-buying program that effectively lowers borrowing costs for the federal government as its racks up a historic deficit.
It now holds just under one-third of federal debt, with the bank believing it can scale up those purchases before throwing a wrench into credit markets.
But the purchases have put Bank of Canada governor Tiff Macklem in a political hot seat, with Conservatives on Parliament Hill warning the central bank about appearing too cosy with the governing Liberals.
During an appearance at the House of Commons finance committee Thursday, Macklem said the bank isn't financing the federal government, but is reducing the cost to borrow for households and businesses.
He said the central bank will stop buying government bonds once the recovery is well underway, which is likely to happen before inflation gets back to the Bank of Canada's two per cent comfort zone.
"Our actions by lowering interest rates and by buying government bonds are lowering the cost of financing the government. In fact, they're lowering the cost of borrowing for everybody," Macklem said.
"We're not financing the government."
The bond-buying program is the central bank's first foray into what's known as quantitative easing, which is a way for central banks to pump more money into the economy.
The central bank started the program as it dropped its trendsetting policy rate to 0.25 per cent to drive down interest rates. The purchasing program was designed to drive down rates even more on things like mortgages.
What the bank has done is buy up government bonds to spur demand and time lower interest rates, particularly for borrowers using terms of between three and 10 years like homeowners, homebuyers and businesses.
The bank's balance sheet has swelled since March and now holds about $344 billion in government debt, or roughly 30 per cent of federal debt, after purchasing about $163 billion in bonds.
Macklem said central banks generally can hold between 50 and 70 per cent of debt before it begins to impair credit markets.
The bank has taken its foot off the gas recently for its purchasing program as the market conditions have improved, allowing it to reduce its total minimum weekly purchases to $4 billion.
Conservative finance critic Pierre Poilievre argued the purchases were inflating financial assets, and enriching the mostly affluent people who own them to push up inflation.
"Inflationary costs are borne disproportionately by the poor and the disadvantaged," Poilievre said. "So you're effectively transferring an enormous sum of wealth to those who have financial assets, while diluting the wages of working-class people."
Pressed by Conservatives on the committee for a date when the buying will come to end, Macklem said the uncertain path of the pandemic prevents him from being able to circle a day on the calendar.