Google defers Indian in-app fees after angry startups complain – Reuters Canada
NEW DELHI/BENGALURU (Reuters) – Alphabet Inc's Google has extended its deadline for Indian app developers to comply with a new billing system for commission fees by six months, it said on Monday, days after local startups voiced anger about the charges.
Google will now enforce its global policy more strictly and charge a 30% commission fee for in-app purchases from Indian developers from March 31, 2022, the company said, saying it was "being mindful of local needs and concerns".
The move comes after many startups in India banded together to consider ways to challenge the company by lodging complaints with the government and courts over the original deadline for compliance of Sept. 30 next year.
They were upset about the commission fee and also criticised several other Google Play Store policies for hurting their businesses.
"We do not succeed unless our partners succeed," Google said in a blog post, adding that it will set up "listening sessions" with leading Indian startups to understand their issues.
Last week, Google fixed the enforcement date for the new billing system at Sept. 30, 2021 and said only 3% of apps globally were non-compliant.
The dispute started after Google briefly took down India's top digital payments app Paytm for violation of certain Play Store policies last month, drawing sharp rebukes from the Softbank-backed Indian company's founder, Vijay Shekhar Sharma, and several other entrepreneurs.
Nearly 99% of India's half a billion smartphones run on Google's Android mobile operating system. Some Indian startups say that allows Google to exert excessive control over the types of apps and other services they can offer, an allegation the company denies.
"A deferment (of the fees) is just not enough," said an Indian startup executive, who did not wish to be named. "The gatekeeper of the biggest application store should be fair and transparent."
The spats have strained Google's strong ties to Indian startups. It has invested in some and helped hundreds with product development. In July, its Indian-born CEO Sundar Pichai committed $10 billion in new investments over five to seven years.
Globally, app developers have said a 30% fee is excessive compared with the 2% fees for typical credit card payments processors. Google and rival Apple, which charges a similar fee, have said the amount covers the security and marketing benefits their app stores provide.
On Monday, Paytm's Sharma posted a newspaper clipping of Google's decision to defer the fee, saying it "proves who is ruling us".
In recent days, dozens of Indian entrepreneurs held calls to strategise challenging Google legally and by designing a local mobile application to list apps and reduce dependence on Google.
Leading Indian newspapers carried a front-page ad from Paytm on Monday announcing the launch of a "mini app store".
"Calling all developers. Let's build India's Digital Revolution, together," the ad said, adding there would be no payment charge when a Paytm wallet or a state-backed payment system is used.
Reporting by Aditya Kalra in New Delhi and Nivedita Bhattacharjee and Chandini Monnappa in Bengaluru; Editing by Rashmi Aich and Christopher Cushing
Samsung Galaxy S21 Ultra renders revised, now there's an extra camera (or sensor) – GSMArena.com news – GSMArena.com
While the S21 series is supposed to launch a month earlier than expected, it seems that the design is still being tweaked. OnLeaks is back with a revised version of the Samsung Galaxy S21 Ultra, which has a different camera design from the original renders.

Revised design of the Samsung Galaxy S21 Ultra – note the extra camera/sensor
No, the camera island will still look like that, but there's an extra module on the back. It's not clear if this is a fifth camera or some sensor (a 3D ToF sensor, perhaps?). Also note that the position of the LED flash has shifted slightly.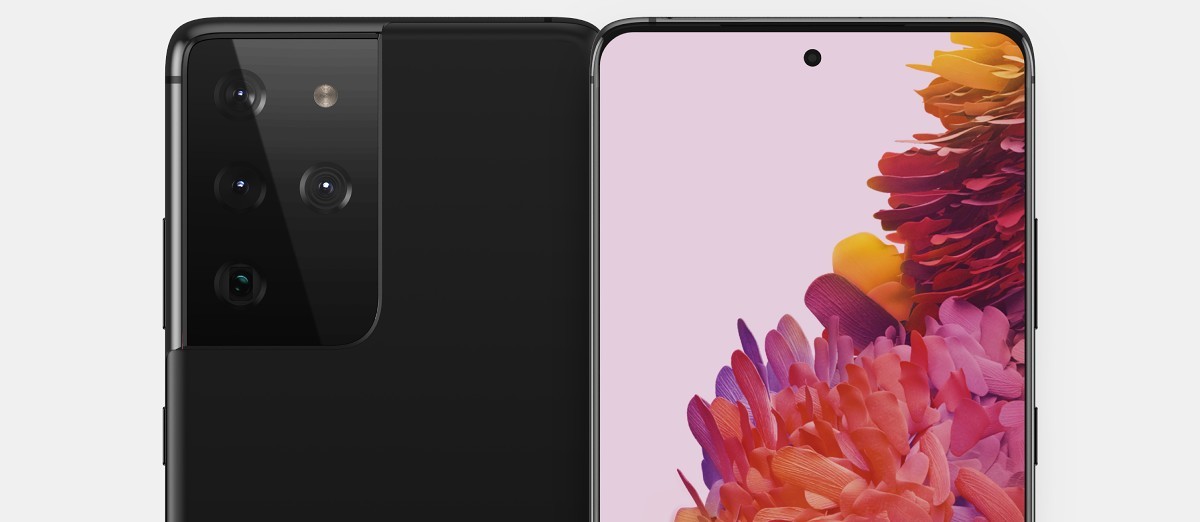 The original Galaxy S21 Ultra render for comparison
According to rumors, the Galaxy S21 Ultra will keep using a 108MP sensor for the main cam and a 40MP sensor in the selfie camera, matching the S20 Ultra. Whether there are upgrades not related to the resolution is unknown as is the function of the other camera modules.
That said, it's pretty clear that the 2021 model will have (at least) one more camera than the S20 Ultra. Other makers already include two tele lenses on their top of the line flagships, it's not hard to imagine Samsung doing the same.
Does an Apple Search Engine Make Sense? – Motley Fool
"I think their search engine is the best," Apple (NASDAQ:AAPL) CEO Tim Cook said nearly two years ago when asked about Alphabet (NASDAQ:GOOG) (NASDAQ:GOOGL) subsidiary Google's controversial role as the default search provider in Apple products. The long-standing arrangement, which dates to 2005, wasn't always so controversial, but recent antitrust scrutiny of major tech companies has shined a light on the far-reaching implications of the partnership — and how critical it is to Google's traffic.
With risks around the deal intensifying, it comes as little surprise that Apple is exploring the alternative option of creating its own search engine.
Applebot has been more active lately
Financial Times reports that Apple is ramping up its development of a proprietary search engine that could theoretically displace Google as the default provider at some point in the future. Apple has historically outsourced embedded search functions to both Google and Microsoft Bing but has faced recent criticisms for partnering with Google while simultaneously bashing advertising businesses as part of its ongoing privacy crusade.
Years ago, Apple created Applebot, a web crawler that indexes web pages for Siri and Spotlight. It is similar to the technology that Google uses. Search pundits have observed a recent spike in Applebot activity, according to the report, which suggests that the Mac maker is scaling its efforts to index more websites as it builds a database.
Apple is also starting to increasingly display its own search results in certain parts of iOS 14, Financial Times notes.
The search partnership allegedly undermines competition
The Department of Justice filed a formal antitrust complaint against Google last week, alleging that Google engages in anticompetitive conduct, including its pact with Apple. The search leader uses the agreement to effectively block out competition, while Apple is paid handsomely (estimated at $8 billion to $12 billion per year) for its role, according to the suit.
"Google's documents recognize that 'Safari default is a significant revenue channel' and that losing the deal would fundamentally harm Google's bottom line," the prosecutors wrote. "Thus, Google views the prospect of losing default status on Apple devices as a 'Code Red' scenario."
The DOJ estimates that the deal covers approximately 36% of all search queries in the U.S. across mobile devices and desktop computers. The complaint also points out that Google estimates that nearly 50% of all search traffic came from Apple devices last year.
The payments from Google are one of the biggest growth drivers for Apple's services segment, and there are now fears that regulators could push to dismantle the alliance. Google calls the DOJ's arguments "dubious."
Should Apple acquire a search engine?
Over the summer, Bernstein analyst Toni Sacconaghi suggested that Apple should acquire privacy-oriented search engine DuckDuckGo in order to compete directly with Google in search. Apple could likely scoop up the smaller search company for less than $1 billion, according to the analyst's estimates.
However, that theoretical acquisition would end up costing Apple a lot more — in the form of lost revenue from Google. Sacconaghi's estimate for how much Google pays Apple is on the lower end ($7 billion to $8 billion). Somewhat undercutting the idea is the fact that DuckDuckGo licenses Bing's web crawler technology, so purchasing the company may have limited strategic value, particularly if Apple is pushing forward with Applebot.
Apple has been aggressively insourcing "core" technologies in recent years in order to better differentiate itself from rivals. Should search be included on that growing list?
Xbox Series X stock shortages could last 'for a few months' after launch, admits Microsoft – TechRadar
Head of Xbox Phil Spencer has warned that Xbox Series X stock shortages could last "for a few months" after launch.
Xbox Series X pre-orders quickly sold out when they opened on September 22, but if you've been waiting to pick up Microsoft's flagship console on launch day, you might be disappointed.
Speaking in appearance on the Dropped Frames podcast, Spencer conceded that demand will continue to outstrip supply for its new consoles this year, and into 2021.
"We know what our supply will look like basically for the rest of the year. We're going to have more demand than we do supply," Spencer said.
"And I will apologize in advance to people for that. We saw it with pre-orders, how much energy there was, and we were basically out [of stock] in a couple of hours, which is unfortunate. I think we are going to live in that world for a few months. We're going to have a lot more demand than we do supply."
Demand is high for next-gen
The situation echoes what Sony Interactive Entertainment's CEO Jim Ryan said in a recent interview regarding PS5 stock.
Ryan said that "the demand as expressed by the level of pre-order [sic] has been very, very considerable" and that "not everybody who wants to buy a PS5 on launch day will be able to find one."
The Xbox Series X and Xbox Series S release on November 10 and are priced at $499 / £429 / AU$749 and $299 / £249 / AU$499 respectively.
You can read our Xbox Series X hands-on preview now, and also watch us unbox Microsoft's new premium console, as well as the smaller Xbox Series S.
Via GameSpot