Google launches program paying for news in Canada with 11 publishers – Coast Reporter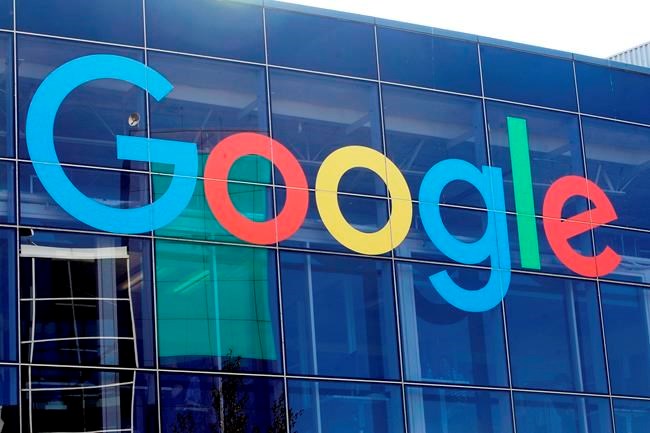 TORONTO — Cash started flowing from Google to Canadian publishers Wednesday as the tech giant brought a program that pays media companies for news to the country.
The Google News Showcase program went live at midnight, giving 11 publishers the ability to boost the positioning and look of their articles through Google News.
Articles that publishers select to be part of the program appear in stylized boxes at the top of Google News with short summaries or related stories.
Google pays a licensing fee to be able to highlight the stories, which sometimes include paywalled pieces they allow some readers to view for free.
The Canadian launch of the Google News Showcase comes after publishers lobbied governments and major tech companies for years in hopes of receiving more financial support for journalism and stricter regulations for those profiting off news but not creating it.
Sabrina Geremia, Google Canada's vice-president and managing director, acknowledged that past.
"We have a long history of engaging with the news industry in Canada, but we know we need to do more," she said, in a briefing ahead of the program launch.
Google's commitment to journalism comes after the Public Policy Forum's 2017 Shattered Mirror report showed total print classified advertising revenue in Canadian daily newspapers shrank to $119 million in 2015 from $875 million in 2005.
A 2018 report from the Canadian Media Concentration Project also revealed Google had snagged half the country's internet advertising market share in 2018, with Facebook trailing at 27.3 per cent and Bell, Torstar, Twitter and Postmedia sitting at under two per cent each.
That amounts to $3.8 billion in advertising revenue for Google, up from $2.8 billion in 2016.
Google has also said it made $9 million in revenue from clicks on ads through news-related queries in Canada in 2019.
Google's path to working with the global journalism industry so far includes $1 billion in spending and plans to train journalists, help newspapers transition to digital models and help publishers grow their online businesses.
The showcase is a key part of that commitment, but Google refused to share details around the structure and value of the licensing agreements it offered to Canadian publishers.
However, Brad Bender, Google's vice-president of product management for news, said the arrangements are meant to compensate media companies for their "editorial curation."
Through the deals, publishers are obligated to provide a certain number of articles that will appear in the showcase, but Bender did not say how many are required.
He also said Google negotiates extended access to some articles that are paywalled, but not everyone gets to view them for free. Google only lets users beyond the paywall who it assesses as having high odds of striking a relationship with the publisher.
Black Press Media, Glacier Media, the Globe and Mail, Métro Média, SaltWire Network, Winnipeg Free Press, Village Media and Narcity were announced as participants in June.
On Wednesday, Google said Les coops de l'Information, Le Devoir and Torstar had joined too, and teased more could be on their way.
"We want this momentum to continue," said Geremia.
"Of course, we want more eligible folks to be part of this."
But News Media Canada, an industry group representing hundreds of print and digital publications in the country, questioned the program's target participants.
"Short term one-offs with large publishers do nothing for smaller titles, who aren't getting calls from Big Tech," said Paul Deegan, the group's president and chief executive, in an email.
He felt the structure of Google's program reinforces the need for small and large publishers to band together and seek fair compensation that works for all.
He said, "It's time to get it done and preserve local news for the long term."
This report by The Canadian Press was first published Oct. 27, 2021.
Tara Deschamps, The Canadian Press
Would national vaccine mandates work in Canada? Experts aren't sure – CBC.ca
With European states turning to mandatory national vaccination regimes to deal with record COVID-19 infections, experts in Canada say that while science and the law may back the Liberal government if it chose to follow suit, it might not be the panacea the public is hoping for.
There are significant challenges to imposing a national mandatory vaccination program for all Canadians, the first of which is the age-old jurisdictional battle between the federal government and the provinces.
Under the Constitution, the provinces are responsible for delivering health care, and a vaccine mandate would fall under that remit. If the federal government wanted to take over that responsibility, it would have to either use the Emergencies Act or pass legislation giving it the authority to act.
"To do that, all hell would break loose from the provinces," Michael Behiels, a constitutional law expert at the University of Ottawa, told CBC News. "It's theoretically possible, but this would go to court immediately, and they would have to prove that the crisis is in fact a national crisis."
Behiels said a federal government taking this route would likely win any challenge in court, providing it could prove that the rate of infections, the death rate and ongoing mutations were creating a threat only a national response could mitigate.
Even in victory, he said, the move would likely create a backlash among provincial governments that see the step as unnecessary at this stage of the pandemic.
"Up until this moment in Canada, there has not really been a need to consider it," Dr. Allison McGeer, an infectious disease specialist at Toronto's Mount Sinai Hospital, told CBC News.
"We're not back to normal, but we're getting there — and there's no guarantee that we'll be right back to normal even if everybody is vaccinated because there are breakthrough infections," said McGeer, who is also a professor at the Dalla Lana School of Public Health at the University of Toronto.
Context is everything
Behiels said a national vaccine mandate could not only create bad blood between the unvaccinated and the federal government but also between the provinces and Ottawa that could undermine the vaccination effort.
If the situation were different, he said, with a much higher death rate or a more aggressive infection rate, making that move might be easy and the provinces might even ask for the intervention if the situation got bad enough. But experts are not sure Canada has reached that point just yet.
European countries such as Austria and Greece appear to believe they have, and they're moving in the direction of national vaccine mandates because they are seeing infection rates three times higher than at any other time during the pandemic, and vaccination programs have stalled.
In January, Greeks over the age of 60 who are not yet vaccinated will be subject to a monthly fine of 100 euros ($140 Cdn). Slovakia is looking at taking the opposite route and offering 600 euros ($844) to encourage people to get their shots.
Austria, with one of the lower vaccination rates in the European Union, is looking at plans that, if implemented, would fine unvaccinated Austrians more than 7,000 euros ($9,880). There are already signs that enforcing that mandate will be a challenge; late last month some 40,000 protesters turned up in Vienna to challenge the new rules.
Only 67 per cent of the EU's population has been fully vaccinated against COVID-19, according to Our World in Data, while in Canada, 76 per cent of the population is fully vaccinated. Greece sits at 64 per cent, while Austria's population is only 66 per cent fully vaccinated.
Germany isn't much better at 68 per cent, and countries such as Hungary have some of the lowest vaccination rates in Europe at just 61 per cent.
Both Germany and Hungary are experiencing record infection rates, and both are turning to strict national policies to try to turn the tide. For now, Germany is only talking about mandatory vaccination. Hungary, however, is allowing companies to impose the policy on employees and compel any unvaccinated staff to take unpaid leave until they get immunized.
In Canada, by comparison, all passengers travelling on planes and trains must be fully vaccinated, as must the staff working in those sectors. All federal employees must also be fully vaccinated.
Reasons for hesitancy
McGeer and other infectious disease physicians, such as Dr. Isaac Bogoch of the University of Toronto and Dr. Gerald Evans, chair of the division of infectious diseases at Queens University in Kingston, Ont., all agree that the goal some European states are pursuing — a fully vaccinated population — is a worthy one.
But they also agree that imposing mandatory vaccination regimes across the population might cause an uproar, stress the goodwill between Canadians and their government and, in the end, not deliver the desired results.
"Say it works and you actually get huge numbers of people now being vaccinated because of the imposition of fines or restrictions. The fact of the matter is that it would help, it would have an impact," Evans said.
"If we had 95 to almost 100 per cent of the population vaccinated, this virus would have one devil of a time trying to maintain itself in the environment."
Bogoch agreed with the sentiment that more vaccinations are necessary, but he remains unsure that a mandatory vaccine regime would have the desired effect.
"There are multiple reasons why people remain unvaccinated, and understanding those reasons and tailoring your response to those reasons is usually a more effective approach so you don't further alienate people in an already polarized world," he said.
Bogoch says there are typically four types of unvaccinated Canadians. The first two are people who intend to get vaccinated but have not gotten around to it yet and people who work multiple jobs or are single parents and have not had the time or opportunity to get vaccinated. Bogoch says these groups likely wouldn't be put off by a vaccine mandate.
But the other two — people with lingering concerns and anxieties and people who have been influenced by misinformation campaigns — might be pushed further away from vaccination by a mandate, he says.
One size does not fit all
Within those groups, experts say, there are subgroups turned off of vaccination for different reasons.
"People who are white, rich, highly educated and born in Canada have much more faith in the public health system and have much more willingness to believe their government, so we get higher vaccination rates," McGeer said.
"Racialized communities who already are at strikingly higher risk of being infected with COVID are the very people who have more trouble in deciding to get vaccinated and with good reason."
She added, "Vaccine mandates are systemically inequitable, and you can work to mitigate it, but you can't fix it."
Bogoch says the best way to increase vaccination rates is to understand why each group won't get vaccinated and then try to meet them on their ground: If they can't get to a vaccination clinic because they are too busy, use mobile clinics, he says. If they still have lingering questions, sit them down with health professionals and try to answer their questions. If they have been influenced by misinformation, try to combat those false narratives. But don't, Bogoch says, try to motivate everyone with the same approach.
"There is not a one-size fits all solution to this problem," he said.
Hoping Omicron won't wreck Christmas, Bethlehem lights up tree
Residents lit up a giant Christmas tree outside Bethlehem's Church of the Nativity on Saturday, hoping that a new coronavirus variant doesn't ruin another holiday season in the traditional birthplace of Jesus.
The Palestinian city in the Israeli-occupied West Bank was all but closed last Christmas, losing its peak tourist season to the pandemic.
This December has seen Israel shut out foreign travellers for 14 days to try to prevent the Omicron variant taking hold, and the hope is that the ban will end as scheduled, in time for Christmas travel. In its last pre-pandemic winter, in 2019/20, Bethlehem hosted 3.5 million visitors.
The giant tree, topped with a bright red star, was lit up with hundreds of coloured lights as red, white and green fireworks illuminated the night sky.
Mayor Anton Salman said the travel ban had prevented several foreign delegations attending.
Nonetheless, the audience in Manger Square in front of the church was far bigger than last year, when coronavirus restrictions kept even local spectators away.
"It is very joyful, a very nice evening. The air is full of hope, full of joy, full of expectation," said Maria, a tourist from Finland who did not provide her full name.
(Reporting by Mohammed Abu Ganeyeh and Yosri al-Jamal in Bethlehem and Roleen Tafakji in Jerusalem; Writing by Maayan Lubell; Editing by Kevin Liffey)
Stuck in South Africa, new travel rules put this Canadian's trip home for the holidays at risk – CBC.ca
Andrew Neumann's hopes of making it home for the holidays have been cast into doubt by the emergence of the omicron coronavirus variant and the swift implementation of new pandemic border restrictions around the world.
"It's actually a particularly sensitive time," Neumann, a Canadian living in South Africa, said in an interview on CBC's The House that aired Saturday. His son just started university in Toronto, his first year away from home, he explained. And there are other pressing concerns.
"My wife's father is very ill. He's in his 80s. He's undergoing chemotherapy…. Likewise, my mother's 91. She's in sort of cognitive decline. I haven't seen her in two years," he told host Chris Hall.
"And there's a question mark again in my mind: Am I going to be able to say goodbye?" Neumann said.
20:23Borders tighten again
Public Safety Minister Marco Mendicino discusses new restrictions and testing measures at the border and Peel Region medical officer of health Dr. Lawrence Loh explains how his jurisdiction is dealing with concerns about omicron. 20:23
Neumann has lived in Johannesburg since 2015. He was planning to return to Canada for the holidays when new travel restrictions were put in place affecting travellers from 10 countries, mostly in southern Africa. Canadians trying to come home from those countries must now meet a series of additional testing and quarantine requirements.
Travellers must get a pre-departure molecular COVID-19 test 72 hours ahead of their departure, something Canadians are now used to, but that test must be in a third country — not any of the 10 on Canada's list. Neumann was planning to get a test during his connection in Germany, but additional rules put in place there have made that impossible.
Canadian, German restrictions clash
A letter Neumann received from the Canadian High Commission in South Africa said German airline Lufthansa would not allow Canadians to board because of that third-country testing requirement and restrictions put in place by Germany.
Neumann's situation closely resembles that of the Canadian junior women's field hockey team, which has also been stuck in South Africa. The team has asked for an exemption to leave the country.
Neumann said he has been struck by what he says is the "cavalier" way the government has answered the questions of would-be travellers whose plans the restrictions have thrown into limbo.
He also says the restrictions themselves make little sense given what we now know about the spread of the omicron variant.
"It just seems so disproportionate a response to southern Africa versus the rest of the world that you have to question the motivations," he said.
In an emailed response to CBC News, Global Affairs Canada said this country's entry requirements are meant to ensure the safety of Canadians. It said that the implementation of restrictions could disrupt travel plans but that "the decision to travel is the sole responsibility of the individual."
"We can confirm that we are receiving reports of Canadians abroad affected by these new measures," the statement said.
Debate over travel ban effectiveness
In a separate interview on The House, Public Safety Minister Marco Mendicino said the restrictions are being implemented to give Canada the time to assess the risk of the omicron variant and "protect the progress" the country has made against the pandemic.
"I'd acknowledge that we're at a moment where there will be some challenges, but we put in place public health measures because of the variant of concern."
WATCH | New travel restrictions throw travel plans into chaos:
The uncertainty around the omicron variant and new COVID-19 testing and isolation requirements has some wondering if international travel is about to be upended again. 2:04
There has been significant criticism of the travel measures put in place by Canada and other countries, with growing evidence that the new variant had been circulating in several nations before South African researchers first discovered it in late November and travel restrictions were imposed.
Part of the debate has centred on the efficacy of travel restrictions themselves, with some experts arguing they do little to stop the spread of a new variant. The president of South Africa called them "unscientific" and "discriminatory."
Mendicino said the restrictions on the 10 countries were not politically motivated but instead based on science.
"We're doing it because we want to protect Canadians. This is not their first go-around. We've done this drill before, and we want to make sure that we're taking the right decision when it comes to protecting the health and safety of Canadians," he said.
WATCH | Debate over the effectiveness of travel restrictions:
Dr. Samir Gupta, a respirologist and associate professor at the University of Toronto, says travel bans to prevent the omicron variant's spread can buy time, but penalize the countries that identify new virus variants. 7:52
For one medical officer of health in Canada, the bans are of some use but should not be the focus of government.
"You know, the honest truth is that it probably would have limited impact overall, but it may help to slow the introduction of omicron," said Dr. Lawrence Loh of Peel Region, which hosts Toronto's Pearson International Airport.
For Neumann, it's clear the travel bans are not justified.
"When we know now that it's also everywhere else in the world suggests that poorer countries are at a disadvantage, certainly versus Europe and Canada and the U.S.," he said.
Despite the challenges so far, Neumann now has a flight booked for next Friday and describes himself as "somewhat hopeful" his travel plans will work out.