Great Canadian Gaming CEO resigns after being charged in Yukon over attempt to get COVID-19 vaccine – The Globe and Mail
The chief executive officer of Great Canadian Gaming Corp. has stepped down after he and his wife were charged under Yukon's emergency measures act with breaking quarantine rules and misleading authorities after they were accused of posing as motel workers to receive a COVID-19 vaccine.
Court documents say Rod Baker and Ekaterina Baker, an actor, were charged under the territory's Civil Emergency Measures Act on Jan. 21. The Vancouver couple were each fined $575 for failing to self-isolate for 14 days and for failing to behave in manner consistent with declaration.
"We had not been imagining that someone would go to this sort of length to mislead or deceive the [vaccination] team," Yukon Minister of Community Services John Streicker said in an interview.
The gambling and entertainment company announced Mr. Baker's resignation on Monday, ending a tenure that began in 2011. He also stepped down from the company's board of directors.
"Great Canadian's board of directors has no tolerance for actions that run counter to the company's objectives and values," read a statement from Chuck Keeling, the company's vice-president of stakeholder relations.
"Any such actions whatsoever that run contrary to the company's core values, that do not comply with GCGC's strict compliance policies in regards to travel, and ensure that the company and its employees follow all health guidance and directions, will not be tolerated."
The company did not disclose terms of severance for Mr. Baker, who stands to receive more than $28-million from a private-equity fund that is acquiring Great Canadian.
Mr. Streicker said local administrators of the vaccine effort and others told him that a few days before the clinic, two people arrived from outside the territory, where they were obliged to self-isolate for 14 days. The couple checked into a hotel in Whitehorse.
"Fast forward to Thursday the 21st, two days later. What I am told is they chartered a flight. They flew to Beaver Creek. They showed up at the clinic. What they said at the clinic is that they were employed at the local motel," he said.
The remote hamlet on the Alaskan border has one health clinic staffed by a nurse and a receptionist. A six-person medical team flew in to run the vaccination clinic.
Chief Angela Demit of the White River First Nation in Beaver Creek said the community was chosen to get the vaccine because of its remoteness, elderly and high-risk population, and limited access to health care.
"These vaccines are for our community members, our citizens here," Chief Demit said. "It's alarming and disappointing that something like this happened."
Rita Luxton, manager of the 1202 Motor Inn, where the two people told clinic staff they worked, expressed anger about the events.
"I risk my life every day to serve [travelling] Americans … but that's a risk that we take – not a risk that somebody enforces upon us because they're too ignorant," she said.
Clinic staff knew something was off last Thursday, Ms. Luxton said.
"They phoned over here and asked if those people work here, which they don't," Ms. Luxton said. "I don't think a $500 fine is going to give any kind of justice to anybody because the guy can obviously afford to charter a Goddamned plane."
Caulene May said the pilot of the small charter plane radioed in to her tiny airstrip saying he was landing there in about 10 minutes because it was too foggy to continue north.
The pilot sat in her small lounge while the two passengers caught a short ride into town, Ms. May said. Two hours later, they trudged the kilometre back to the airfield and the plane took off for Whitehorse, she said.
Mr. Streicker said the two people asked if someone could take them to the airport after they were vaccinated, which "raised flags" with the vaccination team. They called the enforcement unit for the Civil Emergency Measures Act.
Members of the unit found the charter flight from Beaver Creek at the Whitehorse airport and went to the hotel where the couple were staying. On learning the pair had checked out, they returned to the airport and found them waiting for a flight to Vancouver.
"They found these two individuals in the boarding lounge, and that's when they got charged," he said.
The Bakers did not respond to several attempts by The Globe to contact them. A call on Monday to Ms. Baker's personal cell and an e-mail account listed on her IMDb page were not answered. Her agent in Toronto said she would pass along The Globe's request for comment.
Ms. Baker had a small role in an action comedy starring Alec Baldwin released last year and had a larger role in a crime drama with Morgan Freeman listed as in production, according to her IMDb page.
Mr. Baker had a $900,000 annual salary as of 2019, according to the most recent disclosure from Great Canadian Gaming. From Dec. 31, 2019, to Dec. 31, 2020, stock-trading records showed he made a profit of $45.9-million exercising 1.45 million Great Canadian Gaming options.
The Toronto-based company operates 25 casinos in Ontario, British Columbia, Nova Scotia and New Brunswick.
With a report from David Milstead
Our Morning Update and Evening Update newsletters are written by Globe editors, giving you a concise summary of the day's most important headlines. Sign up today.
Oil Prices Jump As Crude, Fuel Inventories Continue To Fall – OilPrice.com
By Julianne Geiger – Sep 21, 2021, 3:39 PM CDT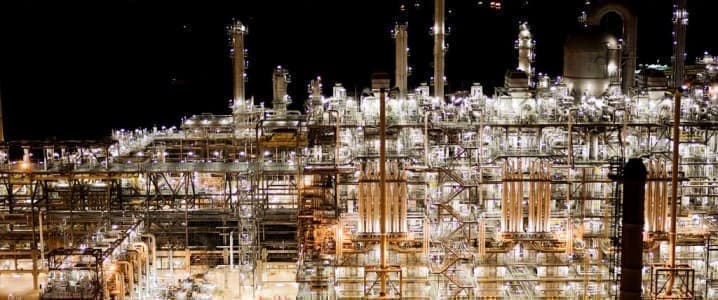 The American Petroleum Institute (API) on Tuesday reported a draw in crude oil inventories of 6.108 million barrels for the week ending September 17.
It exceeded the analyst expectations who had estimated a loss of 2.400 million barrels for the week.
In the previous week, the API reported a draw in oil inventories of 5.437 million barrels—a larger loss than the 3.903 million barrel draw that analysts had predicted.
Oil prices rose on Tuesday leading up to the data release, with U.S. crude oil inventories falling weekly, OPEC+ production that is not as strong as the market had anticipated, and depressed oil production in the United States as a result of the aftermath of Hurricane Ida.
WTI rose 0.31% on Tuesday afternoon leading up to the data release.
At 2:42 p.m. EST, WTI was trading at $70.51—a roughly $0.30 gain on the week and $0.22 gain on the day. Brent crude was trading up 0.70% for the day at $74.44.
Oil inventories in the United States have drawn down considerably so far in 2021, shedding more than 76 million barrels according to API data, and below pre-pandemic levels. Meanwhile, the EIA's latest data suggests that crude oil inventories in the United States are now 7% under the five-year average for this time of year, at 417.4 million barrels.
Most recently, U.S. oil production has been down more than a million bpd over the last couple of weeks, sitting at just 10.1 million bpd for week ending September 10 as Hurricane Ida continued to shut in oil producers in the Gulf of Mexico. 16.64% of GoM oil production is still shut in today, according to the BSEE.
The API reported a draw in gasoline inventories of 432,000 barrels for the week ending September 17—compared to the previous week's 2.761-barrel draw.
Distillate stocks saw a decrease in inventories this week of 2.720 million barrels for the week, compared to last week's 2.888-million-barrel decrease.
Cushing inventories fell this week by 1.748 million barrels after last week's 1.345-million-barrel decrease.
By Julianne Geiger for Oilprice.com
More Top Reads From Oilprice.com: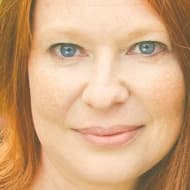 Julianne Geiger
Julianne Geiger is a veteran editor, writer and researcher for Oilprice.com, and a member of the Creative Professionals Networking Group.
B.C. preparing to offer COVID-19 vaccine to 6- to 11-year-olds once approved – Globalnews.ca
British Columbia is "actively preparing" to provide the Pfizer COVID-19 vaccine to children aged six to 11, if and when it receives Health Canada approval.
Provincial health officer Dr. Bonnie Henry said Tuesday there is optimism around approvals as phase two and phase three studies are finishing up.
The information from the studies will be part of data package being submitted over the next few weeks on how well the vaccines work and how safe they are, Henry said.

2:02


Study finds Pfizer vaccine safe and effective for children 5 to 11 years-old



"I think that's very good news," she told a news conference.
"That gives us just one more tool to be able to protect younger children against this virus."
But she was reluctant to put a timeline on when children may be eligible for the shot. In previous statements, Henry has pointed anywhere from the fall to the end of 2021.
On Monday, Pfizer said its research shows its product works for children aged five to 11 and that it will seek U.S. authorization for this age group soon.
But Henry said Tuesday they are looking at children between six and 11 being eligible.

3:47


Pfizer says their vaccine works for children 5-11



Health Canada has said several studies on children are underway by various vaccine makers, and that it expects them to provide data in the next few months.
Pfizer studied a lower dose of its two-dose vaccine in more than 2,200 kindergartners and elementary school-aged kids, mostly in the United States and Europe.
Preparing the vaccine at a lower dose could have some logistical challenges, however.
"We do know that there may be some delays before the manufacturing process," Henry said.
"This means the vaccine will be available to children in B.C., but we are preparing so that we're ready to offer it and we have all of the information that parents will need to make those decisions about whether their children should be immunized, and I think this will be very important, especially as we are into the school year again."
– with files from the Canadian Press
© 2021 Global News, a division of Corus Entertainment Inc.
China's Evergrande Crisis Could Drag Down Tether And Other Cryptocurrencies: CNBC After Hours – CNBC Television