GRT strike: what we know so far – KitchenerToday.com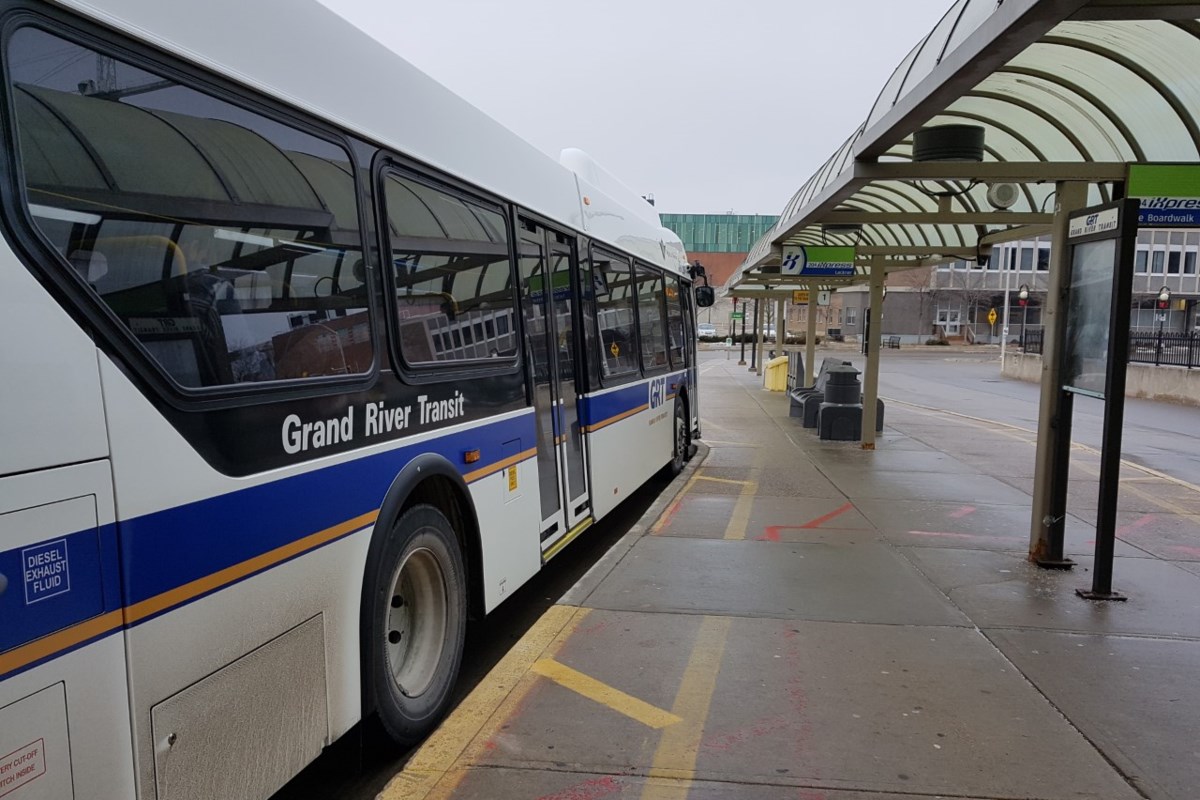 Waterloo Region will soon be entering its second week of GRT strikes as no new talks have been scheduled as of Saturday, January 25th.
Talks broke down Wednesday between the Region and the union representing around 700 Grand River Transit workers, as it became clear that no progress was being made.
Both sides remain open to continuing talks, as their respective negotiators hash out a future bargaining date.
Unifor Local 4304 President Tim Jewell says their members have made it clear they weren't happy with the original agreement that was presented. Among the concerns that weren't being addressed were driver safety, an end to heavy-handed, excessive discipline and unfettered use of video surveillance.
Region of Waterloo CAO Mike Murray says the terms being presented were broad and vague at times.
Earlier this week on Tuesday, Jewell pushed back at the idea the strike was over money, after the region revealed that morning the wage details of the agreement.
GRT employees were looking at a six per cent pay increase for operators, dispatchers, and service attendants over three years, while mechanics would receive a 15 per cent pay increase.
At the time, the concern that was put forth from Jewell was a safe work environment. The region responded by revealing the agreement included safety barrier installations over the next three years, estimated to cost $1.7 million. They also noted that every bus was equipped with multiple security cameras too.
Jewell says when it came to a safe working environment, they were asking for faster response time for security.
"We're looking at response right now. Barriers are the end result, which is going to be great whenever they get installed, but in the meanwhile⁠—in the past history⁠—as I stated last week, people are spat on and verbally abused and stuff like that."
Murray says the region also shares the unions concerns over driver safety, but is waiting for more specifics about what is wrong with the current system.
"If we're really going to get this resolved, we need to sit down face-to-face. We need to understand in detail what their issues are and see if there's ways that we can resolve them." said Murray.
He says they regret the toll the strike was having on the region's more vulnerable people. Jewell asks for their understanding as the strike continues.
On average, 70,000 people use GRT on an average weekday, according to the region. Meanwhile the Waterloo Undergraduate Student Association says 17,000 students at the university are affected by the strike.
Conestoga College announced Friday, they would be reimbursing travel costs for full-time students who are GRT pass holders. They're offering up to $200 for eligible travel-related costs: taxi fares, Uber fares and parking fees.
According to Art Sinclair, Vice President, Greater Kitchener-Waterloo Chamber of Commerce, the economic impact to local business is clear, but they won't know the dollar amount till after the end of the strike.
Meantime, Waterloo Region has a webpage dedicated to alternative transportation options here.
Black Friday is over, but you can already shop Amazon Canada's Cyber Monday deals – Yahoo Canada Shine On
Amazon Canada's Black Friday sale kicked off on Thursday — and the Cyber Week deals are still going strong this weekend, with prices slashed on hundreds of new items in the lead-up to Cyber Monday.
It's the ideal time to take advantage of huge savings on household essentials like coffee and batteries, as well as splurge on new tech upgrades or holiday gift ideas.
Many of these discounts are time-limited, so scroll through for a selection of this year's best extended Black Friday deals from Amazon Canada.
Best Amazon Canada early Cyber Monday deals
Best Amazon Canada early Cyber Monday tech deals
Best Amazon Canada early Cyber Monday kitchen deals
Best Amazon Canada early Cyber Monday household essentials deals
Best Amazon Canada early Cyber Monday home deals
Best Amazon Canada early Cyber Monday toys & games deals
Best Amazon Canada Black Friday health & beauty deals
Best Amazon Canada Black Friday fashion deals
Let us know what you think by commenting below and tweeting @YahooStyleCA! Follow us on Twitter and Instagram.
Originally published November 26, 2022, 1:57 p.m.
Cha-Ching! Shopify Merchants Break Black Friday Records with $3.36 Billion in Sales – Shopify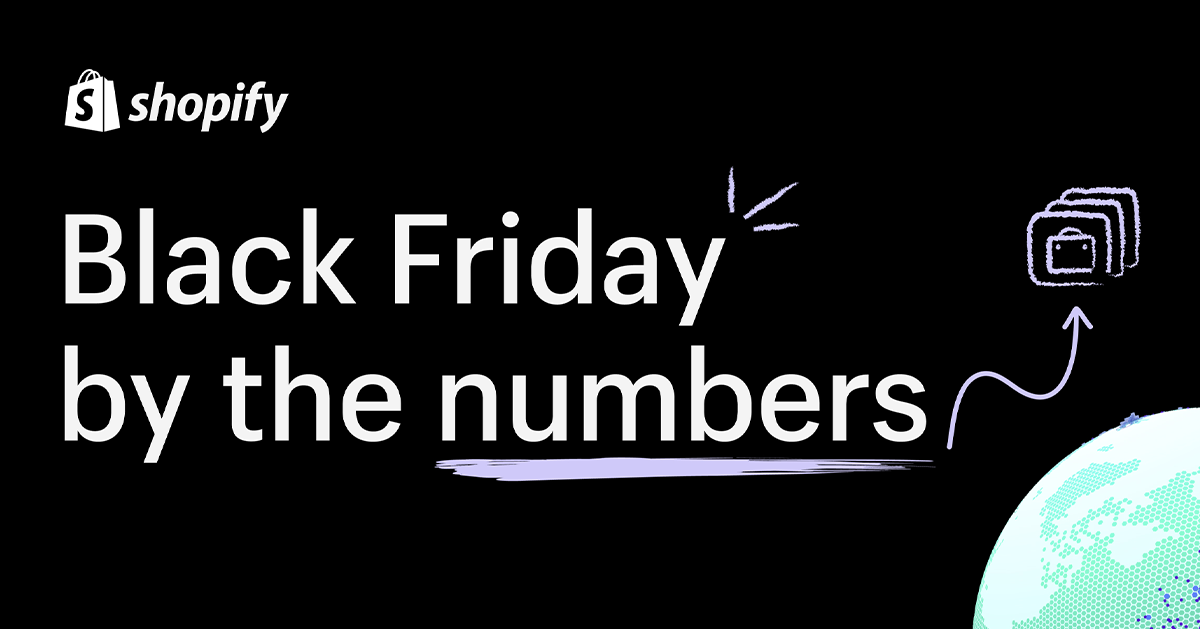 As a global provider of essential internet infrastructure for commerce, Shopify announced a record-setting Black Friday with sales of $3.36* billion from the start of Black Friday in New Zealand through the end of Black Friday in California. This marks a 17% increase in sales over Black Friday in 2021 (19% on a constant currency basis).
At its peak, merchants on Shopify saw sales of $3.5 million per minute at 12:01 PM EST on Black Friday, collectively.
"Black Friday Cyber Monday has grown into a full-on shopping season. The weekend that started it all is still one of the biggest commerce events of the year, and our merchants have broken Black Friday sales records again," said Harley Finkelstein, President of Shopify. "Our merchants have built beloved brands with loyal communities that support them. This weekend, we're celebrating the incredible power of entrepreneurship on a global stage."
2022 Black Friday Global Highlights
Peak sales per minute: $3.5 million USD on Black Friday at 12:01 PM EST
Top selling countries and cities where shoppers made purchases from: United States, United Kingdom and Canada, with the top-selling cities on Black Friday including London, New York, and Los Angeles
Top product categories: Apparel & accessories, followed by health & beauty, and home & garden, with trending products including Snocks GmbH (Boxershorts), rhode (peptide glazing fluid), and Brooklinen (Luxe Core Sheet Set)**
Average cart price: $102.31 USD or $105.10 USD on a constant currency basis
15%: Cross-border orders worldwide on Black Friday as a percentage of total orders
27%: Growth in POS sales made by Shopify merchants globally over last year's Black Friday
Visit datastories.shopify.com to view Shopify's annual Black Friday Cyber Monday Live Globe, which captures the impact Shopify-powered stores have across the globe.
---
*Shopify's 2022 Black Friday data is based on sales by Shopify merchants around the world from November 24th 11:00 UTC to November 26th 8:00 UTC.
**Shopify's Black Friday/Cyber Monday Shopping Index is a proprietary index that provides a unique look at what's trending during this busy shopping season based on orders, products added-to-cart, and pageviews across Shopify's merchants.
All data presented here (including worldwide sales) is approximate and is based on various assumptions. All data is unaudited and is subject to adjustment. All financial figures are in USD. Data represents online and offline sales made by Shopify's global merchants.
Tesla adds another recall to a 'Total Recall' year
Tesla issues a recall on 80,000 cars in China adding another one to a year with a lot of recalls, but most of them are easily fixed with software updates.
Earlier this year, NHTSA issued a series of recalls on Tesla vehicles that were highly reported in the media.
What was less reported, though, is that almost all of those recalls were fairly simple software issues that Tesla has been able to fix through over-the-air software updates.
Whenever there's a safety-related issue, NHTSA has to issue a "safety recall," even if the automaker doesn't have to physically recall any vehicle, which leads to some confusion.
Again last month, a Tesla recall of "1 million vehicles" made many headlines when the recall simply consisted of Tesla changing how its software handled window operations. These instances have led Tesla CEO Elon Musk to complain about the term "recall" and how it is used against Tesla by the media.
Today, Tesla also announced more recalls in China on about 80,000 vehicles.
According to Chinese authorities, the recall includes 67,698 imported Model S and Model X vehicles with a software problem related to the battery pack. Again, the fix is a simple software update.
However, this time there's also a physical recall due to a seat belt issue on about 13,000 Model 3 vehicles: 2,736 imported and 10,127 made in China.
With now over 20 recalls in 2022, it has been a "Total Recall" year for Tesla – pun intended:
But Tesla is not the only automaker affected by large recalls this year. Ford just confirmed that it is recalling another half a million vehicles due to a fire risk, and many automakers have also recalled millions of vehicles this year.
If anything, the fact that the large majority of Tesla's recalls are quickly fixed with over-the-air software updates – rather than having to bring the cars back to the dealership like other automakers – shows that Tesla's level of connectivity in its vehicles is a major advantage in the industry.
It makes for an easier experience for the customers, and it is much cheaper and more efficient for Tesla.