Guest post: Why I'm both encouraged and discouraged by NHLers taking a stand – theScore
The 2020 NHL postseason has been postponed until Saturday because of a player-driven movement aimed at combating systemic racism and police brutality in the wake of the Jacob Blake shooting in Kenosha, Wisconsin, last week.
Speaking to theScore's John Matisz via phone, Chris Watkins, a 33-year-old Black hockey fan working in tech in New York City who writes for the hockey analytics website Hockey Graphs, shared his thoughts on the situation.
Hockey didn't find me. As a Black teenager, I kind of found it by accident.
It was 1997 and I had just gotten a PlayStation 1. It came with a demo disc of all the latest games and one of the demos was NHL 97. The Florida Panthers had just gone to the Stanley Cup Final so they were being featured. I got very familiar very quickly with Pavel Bure, Peter Worrell, all of those guys. Even though I grew up in Chicago and had seen hockey highlights on "SportsCenter," that was my first real introduction to the game. I learned about offsides and icings – those kinds of nuanced things – from a video game.
I wouldn't say I truly became a big hockey fan until a decade later when I was attending college in Atlanta and took in some Thrashers games. Which brings up the question: How do you get more people like me to fall in love with the sport – but at a younger age?
What's unfolded this week could prove to be helpful in answering that question. Or maybe it's just a small step forward that won't make much a difference in the long term.
From my perspective, there are two major things fans can take away from the postponement of games through Friday. One, regardless of how long it took to get here, the fact that NHL players were able to move toward this collective action of sitting out playoff games in an intense environment – and aligning in a way that, to be honest, the players probably haven't done since the last lockout – is very impactful.
They could have decided to put their heads down, continued to play games, and acted like nothing of significance was happening in the outside world. It appears, though, that players were genuinely concerned by the fact they had not moved as quickly as the other leagues did on Wednesday, as quickly as they should have given the circumstances.
On the other side of the coin: Generally speaking, when does the NHL take the lead on any issue? Concussion protocols? No. Interesting ways of gaining new fans? No.
If the league never figures out how to take the lead in the sports world, it's going to be left by the wayside when soccer comes for its spot. Alphonso Davies won the Champions League the other day. That's only going to accelerate the advancement of soccer in Canada and the U.S. And hockey – the most expensive and inaccessible sport out there – is probably the one that would be the first to fall when that revolution takes place. You can look at NHL players and say, "Hey, it's great they came together." But you can also look at the league and say, "How do you keep continually stumbling like this?"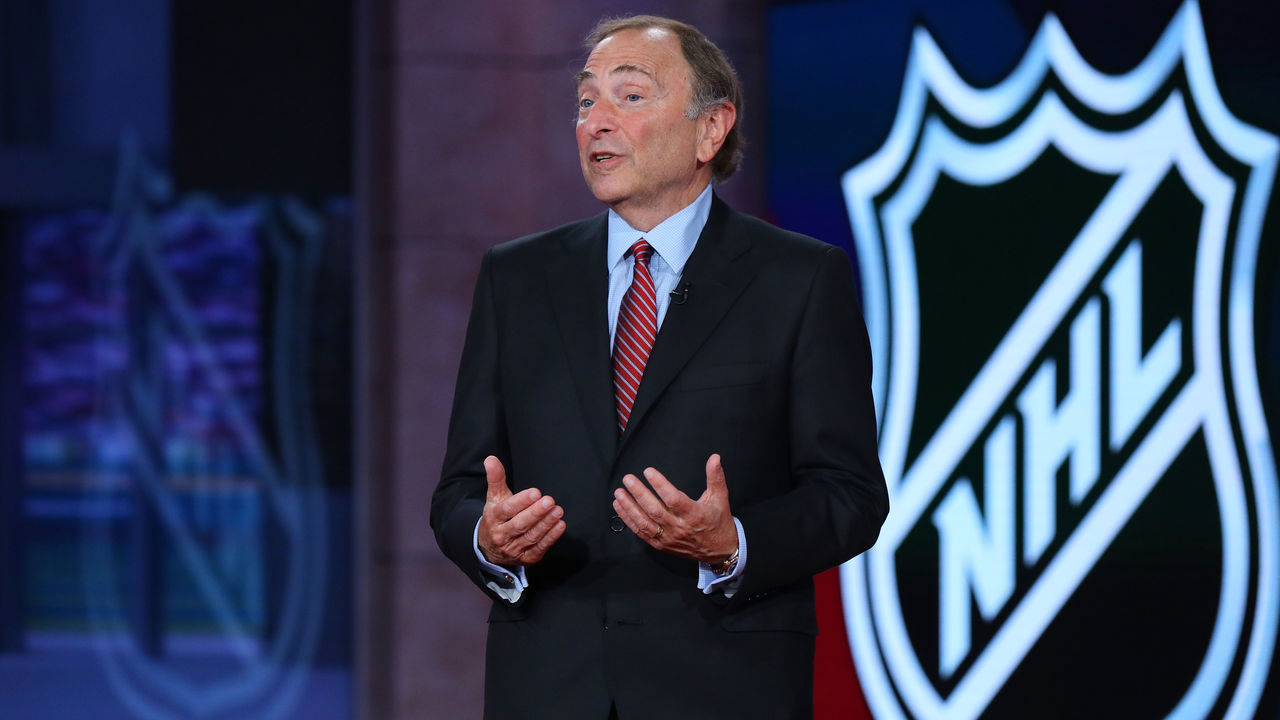 And let's not forget about the coaches.
Contrast Alain Vigneault's quote from the Toronto bubble – where on Thursday, he said he's been trying to put his head down 20 hours a day to win games and thus hasn't paid attention to anything else – with LA Clippers coach Doc Rivers' very emotional response to what's happening outside his bubble. There's also Gregg Popovich, the Bill Belichick of NBA coaches, who used every opportunity he had while he was in Orlando to bring attention to the issues of systemic racism and police brutality while also focusing on getting his team into the playoffs. There's such a significant gap in the awareness of what's really going on in the world around us.
For the players, it's sort of the same thing.
How many players who may have participated in Thursday's walkout actually know the full reasons why they're doing it? During the NHL's hiatus, we heard a lot about players educating themselves and understanding the issues better, but how many are taking the time to go beyond the videos of Jacob Blake and George Floyd or articles on Breonna Taylor and read up on the long history of racial violence in America that has been perpetuated by the state?
Walking off before a playoff game in protest of these horrific events isn't going to make any individuals engaging in these harmful activities rethink their actions. If someone wants to shoot an unarmed Black man, they are going to do that regardless of whether NBA players play or NHL players take a knee. But what I do think happens is that at a certain point you get a domino effect.
I'll use a historical example. We get the impression that Martin Luther King Jr.'s "I Have A Dream" speech happened and then they signed the Civil Rights Act in 1964 and everything was solved. Nope. There was a specific 10-year period (starting with the Alabama bus boycotts in 1955) where King's work built off each prior activity. Everything was a stepping stone to get to that final point.
It's the same thing with these athlete protests. You look back on Colin Kaepernick, whose refusal to stand for the national anthem first attracted attention four years ago Wednesday. That action created a dialogue, created a discussion. Some it was good, some of it was bad. But that obviously didn't solve the problems of police brutality and racism in America. What it did was set the wheels in motion for where we are today.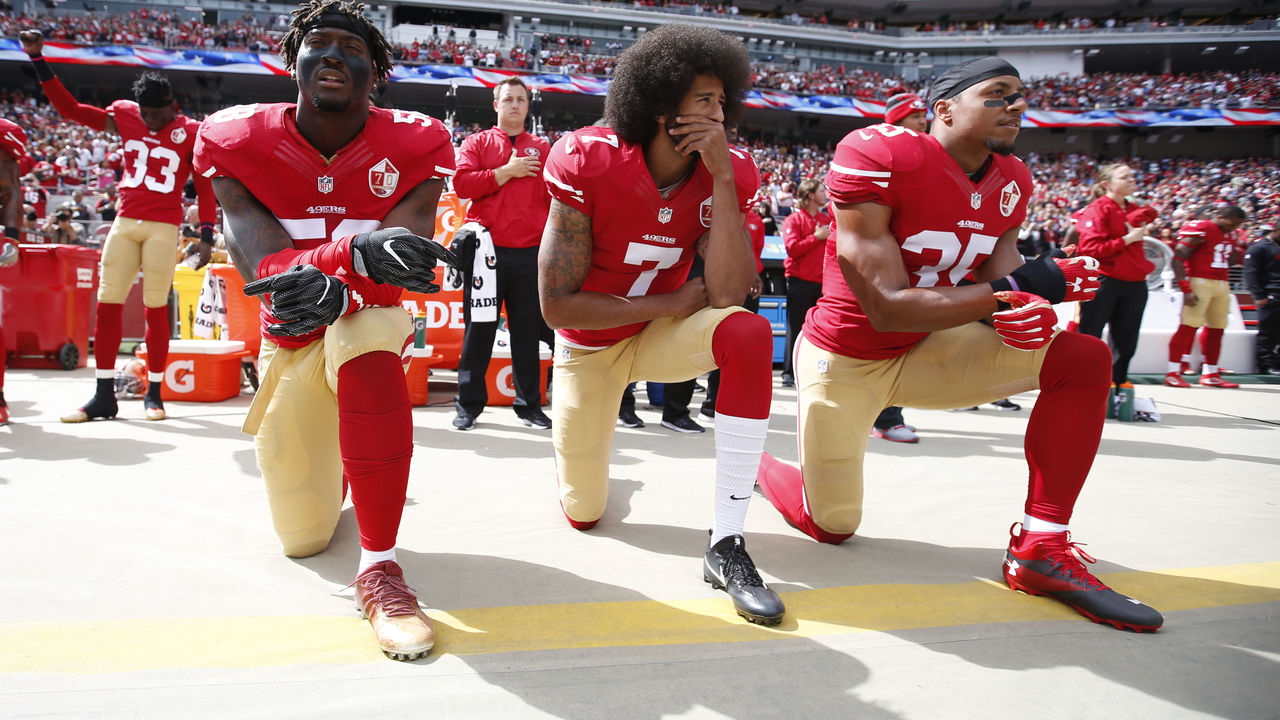 What will move the needle in hockey is for a cornerstone player like Sidney Crosby or Connor McDavid to come out and have a discussion with Kevin Weekes or Anson Carter or whoever it may be. Having a star put themselves out there and say, "This is a critical issue to me. I think it should be a critical issue for us as a league to get us to grow and get us to the right place. We cannot ignore these issues any longer."
And I get it: Hockey has one of the most affluent fan bases, as well as one of the most disproportionately white fan bases and white player bases. That isolates it from social issues involving minorities, women, people of lower economic roots, etc. There's a distance between hockey people and the day-to-day issues we're talking about here. They have to actively go and make the effort to educate themselves on this because it won't come to them. They have to go find it.
This week is definitely a step in the right direction. Unfortunately, it had to be the NBA and WNBA players sacrificing first, followed later in the day by MLS and MLB. The overwhelmingly positive reaction to those actions paved the way for NHL players to do the same.
I doubt if NHL players would have taken this stance if the Hockey Diversity Alliance had said early in the week, "Hey, we're going to be pre-emptive, we're going to be the first ones to do this." I 100% guarantee the games wouldn't be postponed. So I think that is still a reality for the players. And the hope is that they will get there at some point.
A deeper investment in people of color – in front offices, the coaching ranks, at the league office – is needed just for the NHL to catch up. I'll put it this way: If a team's power play is struggling, it's not going to bring in someone who has never dealt with a power play or put together a successful offense. You need someone who has that ingrained experience.
Leadership is not just putting your face in front of a shot to help your goaltender. It's not just fighting on behalf of your teammates. It's not just donating to charity. It's about your values. It's using your voice as a platform and causing positive change in the world.
Khudobin proves resilient on road to Stanley Cup Final as Stars goalie – NHL.com
Now, after playing for 13 professional teams in five leagues and three countries over the past 14 seasons, Khudobin finds himself in the Stanley Cup Final with the Dallas Stars, three wins from his first championship.
"When I was growing up, I was thinking it was my dream to play in NHL. I didn't think that deep, to go and win the Stanley Cup," the Stars goalie said Friday. "When I got here, I realized it's not easy to get there, not easy to get to the Final. So, then I start thinking it would be a great accomplishment to get there at some point and win the Cup."
[RELATED: Complete Stanley Cup Final coverage]
The Stars lead the best-of-7 Cup Final against the Tampa Bay Lightning after a 4-1 win in Game 1 on Saturday. Game 2 is Monday at Rogers Place in Edmonton, the hub city for the Cup Final (8 p.m. ET; NBCSN, CBC, SN, TVAS).
After being a backup his entire NHL career, the 34-year-old is in a starring role this postseason. With No. 1 goalie Ben Bishop unfit to play for most of the Stanley Cup Playoffs, the Stars turned to Khudobin, who is 13-6 with a 2.54 goals-against average, .923 save percentage and one shutout in 20 games (19 starts) in the postseason. He was the difference in their Game 1 win, stopping 35 of 36 shots, including all 22 he faced in the third period. He is now 9-0 with a .934 save percentage in the last nine games in which he faced at least 30 shots.
It was certainly a long road from Kazakhstan to the Stanley Cup Final, but Khudobin has left his mark at his many stops, remembered as much for his big personality as his work in goal.
"This guy belongs on ["Late Night with David Letterman"], he belongs on all the shows," former Dallas Stars goalie and current president of the Stars Foundation Marty Turco said on the NHL @TheRink podcast Wednesday. "He's such a great interview. That doesn't make a great goalie, but he's also a consummate professional and fun and funny. He works so darn hard, he really does, and he's been on [short-term] deals his whole career."
Video: DAL@TBL, Gm1: Khudobin shines in Game 1 victory
Khudobin was selected by the Minnesota Wild in the seventh round (No. 206) of the 2004 NHL Draft. He was then chosen by Saskatoon of the Western Hockey League in the first round (No. 51) of the 2005 Canadian Hockey League Import Draft and played 44 games during the 2005-06 season, going 23-13-3 with a 2.90 GAA, .917 save percentage and four shutouts. Former Saskatoon coach Lorne Molleken said Khudobin was a popular addition on and off the ice.
"He went to school to take English classes, and the people who were picking him up and taking him to school every day, there were times they would pick him up in a limousine to take him to school, drop him off and bring him home," said Molleken, now director of coach development at Prairie Hockey Academy in Moose Jaw, Saskatchewan.
"He was a lot of fun and he was a great competitor. The first game he played for us was an exhibition game against Medicine Hat (2-1 shootout loss). He faced about 70 shots that night, because we played the whole third period basically facing a 5-on-3. That was his welcome to the Western Hockey League."
To ease Khudobin's transition to North America, Molleken arranged for him to live with a billet family, Anna and David Gersher, natives of Moldova, part of the USSR until 1991, who have lived in Canada for more than 30 years.
"He was sure of himself, I could tell that," Anna said of her first meeting with Khudobin. "People tell me that goalies are like that, they're always sure of themselves, and he was quite sure of himself. But he spoke only Russian, so we had very interesting conversations. He would come from games, or from meetings with the team, and he would ask me, 'What did they mean when they said, this or this?' So I had to figure out what they said first, and then what they mean. My husband and I only had girls, so with the boys, it was a different twist. But he had fun."
Video: DAL@TBL, Gm1: Khudobin shuts down Cirelli in front
The Gershers also supported Khudobin on tough days. David Gersher remembered Khudobin's disappointment after Saskatoon lost 4-3 in triple overtime to Medicine Hat in Game 2 of the 2006 WHL Eastern Conference Semifinal, when Khudobin saved 80 of 84 shots.
"I told him, 'Listen, not every day is going to be rain. There will be sun, too. Just keep going, do your thing,'" David said. "And here [he is], playing for the Stanley Cup. He put a lot of effort in himself and that's why he's where he is today."
After one season with Saskatoon, Khudobin played with Metallurg Magnitogorsk in the Russian Superleague in 2006-07 before returning to North America. He largely played in the minor leagues the next four seasons, with Houston and Providence in the American Hockey League, and Texas and Florida in the ECHL.
He played six games (four starts) for the Wild from 2010-11 before they traded him to the Boston Bruins on Feb. 28, 2011. Stars player development coordinator Rich Peverley, Khudobin's teammate in Boston from 2011-13, said the young goalie, a Black Ace in the 2011 playoffs when Boston won the Stanley Cup, learned a valuable lesson with the Bruins.
"He changed his approach on nutrition, and I remember the next year he came back and was in phenomenal shape," said Peverley, who became close with Khudobin and regularly played cards with him. "When you're around [defenseman Zdeno] Chara and [forward Patrice] Bergeron and knowing the way they ate, then you're a Black Ace and you see this and think, 'OK, I'm in the AHL, what can I do to get to the NHL?' Anton took that advice and transformed his game. Two years later, he was our backup and he was outstanding for us. Just like in Dallas, with him going in, you knew he was going to help you when you were going to battle."
Khudobin said he benefitted both from watching the Bruins' 2011 run and being the backup to Tuukka Rask when they lost the 2013 Stanley Cup Final to the Chicago Blackhawks in six games.
"I was learning from the practices, how they were preparing for the games," he said Friday. "That was an unbelievable experience. It was a time to realize how hard it is to get here, how hard it is to win the Cup."
Video: Khudobin, Stars take Game 1 vs. Lightning
Khudobin left the Bruins as an unrestricted free agent and signed a one-year contract with the Carolina Hurricanes on July 5, 2013 and then a two-year contract March 4, 2014. He was 27-31-7 with a 2.50 GAA, .914 save percentage and 11 shutouts in 70 games (66 starts) over two seasons with the Hurricanes.
Former Carolina goaltending coach David Marcoux said Khudobin was always competitive, be it playing Marcoux in Ping-Pong — "I didn't have too many wins against him," Marcoux said — or wanting more starts with the Hurricanes.
"He would be very vocal, even around Cam Ward, who was the No. 1 goalie for forever in Carolina, in terms of, 'Why don't I play more Dave? When am I going to play more?' This is facing myself and Cam Ward," said Marcoux, who now runs a goaltending school in Calgary. "[Ward] and I would look at each other and say, 'Well, this is kind of awkward.' He's a guy who you knew when he was around the room because you could hear him. He's not a quiet backup, never seeing himself as a simple backup. Back a few years ago, you had No. 1 goalies and you had backups, and he kind of bucked that trend."
Marcoux said most of his work with Khudobin in Carolina focused on improved communication with teammates and puck-handling skills around the trapezoid area.
"You can't win a Stanley Cup because of your puck-handling skills but you can lose a Stanley Cup because of your puck-handling skills. To do less sometimes, you can accomplish more," Marcoux said. "That aspect of his game was not something that was very used prior to him coming to Carolina, and I think we did a very good job at improving his puck-handling skills but at the same time improving his communication skills and reading the forecheck coming at him when he's behind the net."
Video: Khudobin shines in Game 1 of the Stanley Cup Final
Khudobin was traded to the Anaheim Ducks on June 27, 2015 and then returned to the Bruins to again back up Rask, signing a two-year contract as a UFA on July 1, 2016. He then signed another two-year contract, this time with the Stars, on July 1, 2018.
"I wish it was a five-year-deal now, it would've been nice," Stars general manager Jim Nill said Tuesday. "But good for Anton. He's earned this right and I hope we can get him back because he's a big part of our team, as we've witnessed. As far as his personality, it's infectious. He fits into any room, he's a battler and he never gives up."
Khudobin played an NHL career-high 41 games (37 starts) with the Stars in 2018-19. He was 16-8-4 with a 2.22 GAA and .930 save percentage in 30 games (26 starts) this season.
Stars forward Tyler Seguin, Khudobin's teammate with the Bruins from 2011-13, said the goalie reminds him of Tim Thomas, who helped the Bruins to the Stanley Cup in 2011 and won the Conn Smythe Trophy as most valuable player in those playoffs.
"[Khudobin] has always been that goalie in practice that you don't like shooting on, because you're not going to score much," Seguin said. "He has the experience from seeing all that, from us being together in that organization. There's a lot to learn from that organization. They're winners, they've been to the Final so many times. We were a part of that a couple of times, so [Khudobin has] got that experience. He's coming into his own. He's competitive, he works hard and he gets the job done."
Khudobin also has that big personality. After the Stars defeated the Vegas Golden Knights 3-2 in overtime in Game 5 to win the Western Conference Final on Sept. 14, Khudobin put a large, Stars-branded necklace on and screamed, "We're not going home!" After a 4-2 win against the Nashville Predators at the 2020 Bridgestone NHL Winter Classic at the Cotton Bowl on Jan. 1, Khudobin did a running slide into the team picture, landing on his right side and holding his left leg in the air.
Turco (5-foot-11, 184 pounds) also likes that Khudobin (5-11, 195) is "bringing back the shorter goalies."
"He's got some quick feet. I'd like to see us in our primes together, who's quicker," Turco said. "He's pretty stocky, super strong and really flexible. We've seen him do multiple splits. He battles for the ground he needs to have. I want him to flip his hand over and move the puck more efficiently, but I think I lost that fight a while ago. He's an old dog, but his game doesn't have too many flaws and holes. Once in a while, like we all do, you can't see the puck and you retreat a little bit. It's a subconscious thing that happens. Otherwise, he's out there battling."
He's battled his way to going 99-76-25 with a 2.46 GAA, .919 save percentage and eight shutouts in 218 NHL games, largely as a backup. And now as the starter, he is battling to win his first Stanley Cup championship, which would be the first for the Stars since a six-game victory against the Buffalo Sabres in 1999.
"[Khudobin's] time in now, and you just never know how long your career is going to keep up," Marcoux said. "At 34, you don't need a rocket scientist to know the down slope is near. But he's in extremely good shape. He's an undersized goalie by NHL standards, but in terms of belief, he's an oversized goalie."
Watch: Frustrated Danny Lee 6-putts from 4 feet then withdraws from U.S. Open – Golf Channel
Danny Lee withdrew after a third-round 78 at the 120th U.S. Open, citing a wrist injury. But it wasn't a pained shot from Winged Foot's luscious rough that appeared to be the catalyst for the WD.
Lee was 3 over par for the round, facing a 4-foot par putt on the par-4 18th to finish the day. He missed that on the left side and then missed the comebacker for bogey. Lee then frustratingly ping-ponged his ball from one side of the hole to the other before eventually six-putting and making an quintuple-bogey 9.
Lee signed for his 78 and then called it a championship.
Lee withdraws from U.S. Open after 18th hole meltdown – Yahoo Canada Sports
(Reuters) – New Zealand golfer Danny Lee withdrew from the U.S. Open citing a wrist injury after a disastrous finish to his third round on Saturday left him 13 strokes behind leader Matthew Wolff.
Lee fired rounds of 70 and 75 to make the cut at an unforgiving Winged Foot but carded an eight-over par 78 in the third round as his campaign unravelled spectacularly.
Lee was three over heading into the par-four 18th but six-putted from four feet to sign off with a quintuple bogey nine.
The 30-year-old missed putts from four feet, five feet, five feet, six feet and three feet before finally holing from seven feet and announcing his withdrawal shortly after.
(Reporting by Arvind Sriram in Bengaluru; Editing by Jacqueline Wong)