Guide to Black Friday 2020: best deals to hit Apple devices – AppleInsider
With Black Friday 2020 around the corner, the AppleInsider team is working around the clock to bring you the best deals on not only new M1 Mac hardware, but fan favorites like AirPods Pro and Apple Watch styles. These are the best leaked deals we know will hit Apple products during the holiday weekend — and some of the lowest prices are available right now.
Exclusive M1 Mac deals
Our Deals team has been hard at work securing the best Apple prices for readers on brand-new M1 MacBook Air, MacBook Pro and Mac mini hardware.
Save up to $118 on the new products at Expercom and Adorama right now with exclusive promo code offers. The full collection of deals can be found in our Mac Price Guide, with quick-access links to the new product lines below. Hint: AppleCare is also marked down on the new products at Expercom and on 13-inch MacBook Pro models at Adorama with coupon.
Quick access to bonus M1 Mac savings
AirPods Pro
Start time: 7 p.m. Eastern on Nov. 25
While not available just yet, AirPods Pro make the list of highly anticipated Black Friday deals. The must-have $169 bargain is scheduled to start at 7 p.m. Eastern on Nov. 25 at Walmart.com, but Amazon shoppers will want to check back as the e-commerce giant has historically matched Walmart's prices.
According to AppleInsider's own AirPods price tracker, this deal will deliver the lowest AirPods Pro price on record.
Apple Watch
Price: $119 for Series 3 (GPS)
Start time: 7 p.m. Eastern on Nov. 25
Walmart is also taking the lead on the lowest Apple Watch price advertised for the Black Friday weekend, with the 38mm GPS Apple Watch Series 3 dropping to a record low $119. Like the AirPods Pro promotion highlighted above, the Black Friday Apple Watch Series 3 deal is scheduled to start on Nov. 25 at 7 p.m. Eastern.
What to expect: Amazon is likely to price match Walmart's $119 price.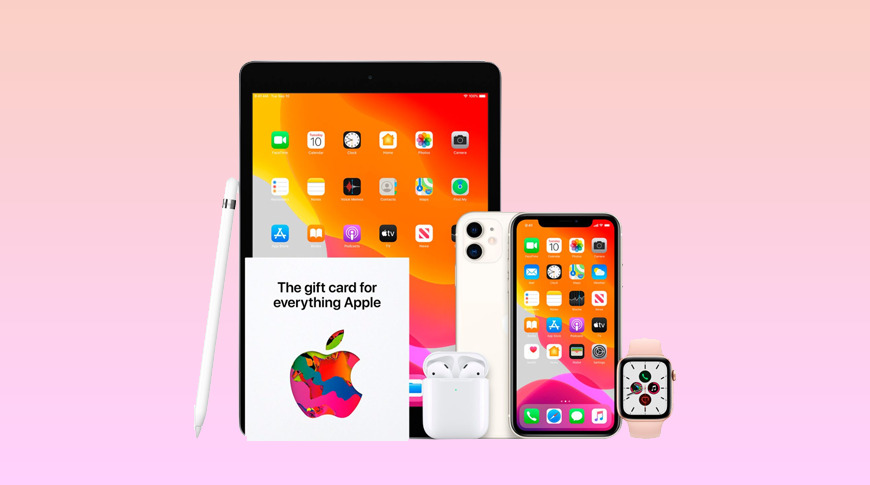 iPads
A hot gift for the holiday season, families looking to pick up an iPad for Hanukkah or Christmas can save up to $70 on the 10.2-inch iPad. Black Friday iPad prices are expected to dip to $249, with iPad Air and iPad Pro models up to $100 and $150 off respectively.
On the verge of selling out: B&H has already issued an early Black Friday discount that's available only at AppleInsider. Save $630 on this closeout 12.9-inch iPad Pro and grab a free pair of earphones. Quantities are limited at the $649 price.
Apple gift cards
Stay tuned to AppleInsider for even more Black Friday Apple deals
AppleInsider will be highlighting the best Black Friday and Cyber Monday Apple deals throughout the holiday week. Be sure to download our app and follow us on social media for the latest news and best prices on your favorite Apple gear and accessories.
Additional Apple deals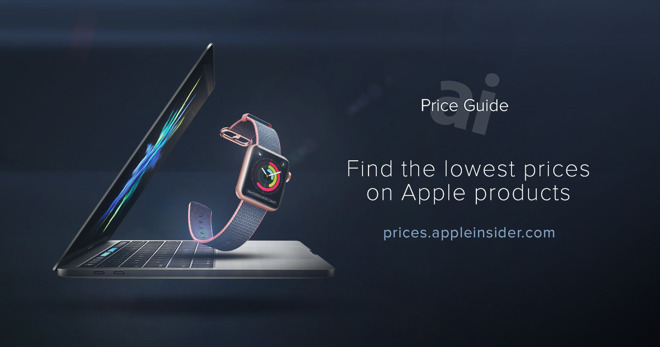 AppleInsider and Apple authorized resellers are also running additional exclusive discounts on hardware that will not only deliver the lowest prices on many of the items, but also throw in bonus deals on AppleCare, software and more. Here are some of the offers:
Twitter To Accept Blue Check Mark Requests in 2021 Following 3-Year Hiatus – NPR
After a three-year pause, Twitter is going to let you ask for those little blue check marks again.
The company said Tuesday it will start reviewing applications in 2021 under newly released guidelines.
The blue check, which means Twitter has verified a user's identity, is seen as a status symbol on the platform but the process by which the checks were issued has long been murky and inconsistent.
"We haven't been clear about who can become verified and when, why an account might be unverified, or what it means to be verified," Twitter said in a blog post on Tuesday.
Now, according to Twitter, the guidelines for how blue checks are doled out will be public. But there will also be stepped up enforcement of blue-check violators.
The company said Tuesday it expects to automatically take away more of the blue check marks from users who are inactive or repeatedly break Twitter's rules, an enforcement action aimed at minimizing a user's visibility.
Twitter pioneered the check mark verification back in 2009 as a way of combating impersonators. But in 2017, the company halted its verification program amid a public backlash when Twitter gave a blue check to Jason Kessler, a white nationalist who was the lead organizer of the 2017 "Unite the Right" rally held in Charlottesville, Virginia.
At the time, Twitter said verification should not be seen as an endorsement but rather a way of authenticating a user's identity. Nonetheless, the company said the incident revealed that its process for validating users was flawed.
"The system is broken and needs to be reconsidered," Twitter chief executive Jack Dorsey tweeted in November 2017.
Twitter says it is now reformulating its policy, and it is asking for the public's help under the Twitter hashtag #VerificationFeedback.
Twitter will review public input until December 8 and then issue its final policy for blue checks the following week, according to the company.
To receive the blue check, a user must be "notable and active" and work in government, politics, entertainment, sports, news and other industries.
A Twitter official said most of the now-public criteria matches what company employees used internally in deciding which users are blessed with a verification mark.
"We know we can't solve verification with a new policy alone — and that this initial policy won't cover every case for being verified — but it is a critical first step in helping us provide more transparency and fairer standards for verification on Twitter as we reprioritize this work," Twitter wrote in a blog post published on Tuesday. "This version of the policy is a starting point, and we intend to expand the categories and criteria for verification significantly over the next year."
The social network also has verified dozens of users who frequently spread tweets containing misinformation and falsehoods. Under Twitter's new guidelines, only organizations that "adhere to recognized professional standards for journalism" laid out by groups like the Society of Professional Journalists and the International Fact-Checking Network will receive verification.
The tightened standards will result in users and organizations losing verification status, but a Twitter spokesman would not comment further.
In the lead up to the November election, Twitter added "friction" to the platforms to slow down the rapid spread of misinformation, including an extra step before retweeting any posts from another account; labels on tweets that may contain misleading information and warning labels before someone can "like" a post carrying a disputed claim.
Twitter says since unrolling the temporary features, shares of misleading information have dropped nearly 30% on the platform.
Conversely, public health authorities and other experts have been verified by Twitter in recent months as part of a push to provide the public with credible information about the deadly virus.
Twitter relaunching verification system in early 2021, here is the draft criteria – 9to5Mac
Twitter has announced today that it is officially relaunching its verification process in early 2021. The company has also unveiled a draft version of the guidelines it will use when determining whether or not to give the famous blue check mark to an account.
Twitter closed down its initial verification program in 2017 after several controversies, including multiple white supremacists being verified through the system. In 2018, Twitter promised to reopen verification to everyone, but with some significant changes. Over the summer this year, researcher Jane Manchun Wong was first to discover evidence of Twitter's plans to relaunch the verification program.
Twitter has not provided exact details on when users will be able to apply to become verified, only saying that the program will launch in early 2021. The company has shared a draft of its new verification policy, and it's soliciting public feedback on the details.
Twitter says that there are six types of accounts that will be eligible for verification: government officials, brands/nonprofits, news, entertainment, sports, and activists. The criteria this time around is much more detailed.
In the draft policy, Twitter details the criteria for each of the six categories. The company also hedges, and says that "activists, organizers, and other influential individuals" who are outside the aforementioned professional categories could still get verified:
Activists, organizers, and other influential individuals: Outside the professional categories defined above, people who are using Twitter effectively to bring awareness, share information, and galvanize community members around a cause, to bring about socioeconomic, political, or cultural change, or to otherwise foster community, may be verified.
In fact, Twitter has even acknowledged that it has verified accounts in the past that do not meet these new standards. As such, it will begin to "automatically remove badges from accounts that are inactive or have incomplete profiles," TechCrunch reports.
Again, Twitter is soliciting feedback on the draft version of its verification policy starting today through December 8. It plans to introduce the final version by December 17, 2020, followed by the launch of the verification system itself in early 2021.
FTC: We use income earning auto affiliate links. More.
Check out 9to5Mac on YouTube for more Apple news:
[embedded content]
Samsung announces the A12 and A02S, two new entry-level phones for 2021 – The Verge
Samsung on Tuesday announced the Galaxy A12 and A02S, two new entry-level phones set to launch next year in Europe. Both offer a lower barrier to entry for anyone looking for a modern Android smartphone.
The A12 is designed to be a successor to the A11, sporting a 6.8-inch HD+ display with a notch for the 8-megapixel front-facing camera, an octa-core processor, a fingerprint sensor on the side, and a 5,000mAh battery. Photos are covered by a quad-array of cameras on the back, including a 48-megapixel main sensor, a 5-megapixel ultrawide, and a pair of 2-megapixel sensors to help out with macro and depth shots.
The A02S is slightly less impressive: it has the same display and battery but with 3GB of RAM and 32GB of storage (though you can expand storage with its microSD slot). The phone is also saddled with different cameras: a 13-megapixel main sensor and the same pair of 2-megapixel sensors as the A12. Costs are also cut with ports, the A02S features an older Micro USB port as opposed to the USB-C port you may have wanted. The A02S is also missing a fingerprint sensor.
Samsung recently rolled out 5G versions of its Galaxy A line of phones; we covered the Galaxy A51 more fully in our review. We thought that model favored screen quality over cameras and speed — expect potentially greater trade-offs with the A12 and A02S's even lower prices. Regardless, Samsung's budget options are its bestselling phones, so even minor improvements to specs seem like a good move for anyone in Europe looking for their first smartphone.
The A12 is currently set to start at €179 ($212) for 32GB of storage and 3GB of RAM, with 128GB and 6GB of RAM on the high end for €199 ($236). The A02S starts at €150 ($178). The A12 will be available in January 2021 and the A02S in February 2021. There are currently no announced plans for a North American release.