Hands-On With Apple's iPhone 12 and 12 Pro MagSafe Cases – MacRumors
Apple's iPhone 12 and 12 Pro are launching this Friday, and ahead of that release date, Apple is shipping out various accessories like the MagSafe charger and MagSafe cases. Yesterday we took a look at the MagSafe charger, and today our MagSafe case came in the mail, so we thought we'd take another look at the charger to see how it works with the case and just how strong the case magnets are.
Subscribe to the MacRumors YouTube channel for more videos.
Design wise, the new Apple Silicone Case with built-in MagSafe compatibility is similar to any other Apple Silicone case designed for past iPhones, but there is a little circle inside the case that lets you know there's a magnet ring built in. The case slips on and off the iPhone easily, and it's made from the same silicone material as previous ‌iPhone‌ cases.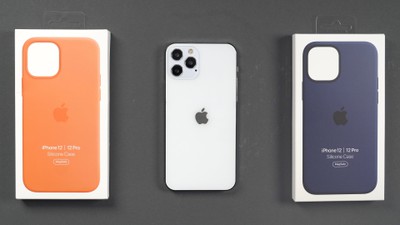 We looked at an OtterBox MagSafe case yesterday and weren't super impressed with the design because the magnets were just glued into the back of the case and covered with a bit of plastic, but Apple's design has the magnets built into the silicone of the case for a nicer finished look.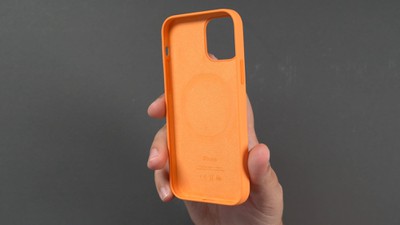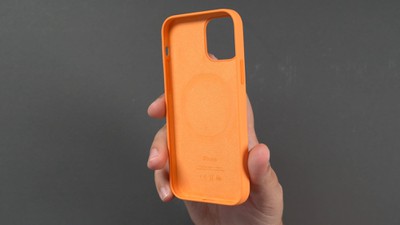 The magnets in the OtterBox case were strong enough for everyday use but not super strong, and while we thought Apple's magnets might be stronger, that's not the case. The magnets in the Apple Silicone case are about the same strength as the magnets in the OtterBox case, and if you watch the video up above, you can see them in action.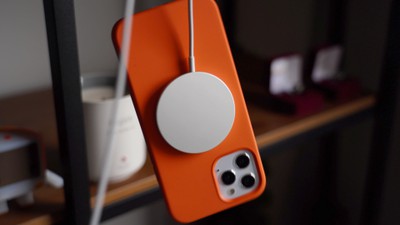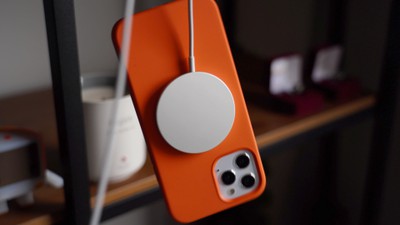 We don't have an ‌iPhone 12‌, and the ‌iPhone 12‌ has its own magnets and is a key part of how these cases and attachments work, so keep that in mind when watching our video. ‌iPhone 12‌ reviews came out today, though, giving us an idea of how strong the magnets are. Some reviewers ended up being unimpressed with the magnets for use with accessories like the Wallet that Apple makes.
Apple's MagSafe Charger is surprisingly large. The connection is decent. Not strong enough to prevent a fall off a nightstand though. pic.twitter.com/rEP5OdptaQ
— Neil Cybart (@neilcybart) October 20, 2020
MKBHD, for example, used the Wallet accessory from Apple with the ‌iPhone 12‌ and when he put the phone and wallet combo in his pocket, the wallet attachment fell right off, which is not ideal given that what's generally kept in a wallet is important.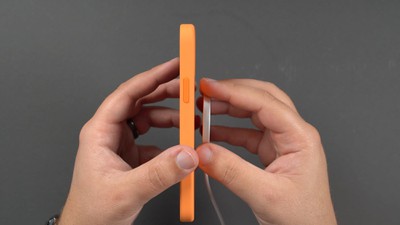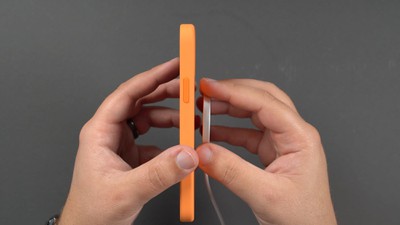 Magnet strength isn't as important when it comes to the MagSafe charger because it's mainly meant for charger alignment, but for an accessory like a wallet, it needs to be solidly stuck in place. More testing is required, but early impressions suggest ‌iPhone 12‌ buyers should use caution with the Wallet option.
If you missed our dedicated MagSafe charger video yesterday, make sure to check that out too if you want a better look at the MagSafe design.
We'll have an ‌iPhone 12‌ and 12 Pro to test out on Friday with both the MagSafe charger and the MagSafe cases, so tune in to MacRumors later in the week to see both of these accessories in more detail alongside the new ‌iPhone‌ models.
Google AI researcher's exit sparks ethics, bias concerns – Tech Xplore
Prominent artificial intelligence scholar Timnit Gebru helped improve Google's public image as a company that elevates Black computer scientists and questions harmful uses of AI technology.
But internally, Gebru, a leader in the field of AI ethics, was not shy about voicing doubts about those commitments—until she was pushed out of the company this week in a dispute over a research paper examining the societal dangers of an emerging branch of AI.
Gebru announced on Twitter she was fired. Google told employees she resigned. More than 1,200 Google employees have signed on to an open letter calling the incident "unprecedented research censorship" and faulting the company for racism and defensiveness.
The furor over Gebru's abrupt departure is the latest incident raising questions about whether Google has strayed so far away from its original "Don't Be Evil" motto that the company now routinely ousts employees who dare to challenge management. The exit of Gebru, who is Black, also raised further doubts about diversity and inclusion at a company where Black women account for just 1.6% of the workforce.
And it's exposed concerns beyond Google about whether showy efforts at ethical AI—ranging from a White House executive order this week to ethics review teams set up throughout the tech industry—are of little use when their conclusions might threaten profits or national interests.
Gebru has been a star in the AI ethics world who spent her early tech career working on Apple products and got her doctorate studying computer vision at the Stanford Artificial Intelligence Laboratory.
She's co-founder of the group Black in AI, which promotes Black employment and leadership in the field. She's known for a landmark 2018 study that found racial and gender bias in facial recognition software.
Gebru had recently been working on a paper examining the risks of developing computer systems that analyze huge databases of human language and use that to create their own human-like text. The paper, a copy of which was shown to The Associated Press, mentions Google's own new technology, used in its search business, as well as those developed by others.
Besides flagging the potential dangers of bias, the paper also cited the environmental cost of chugging so much energy to run the models—an important issue at a company that brags about its commitment to being carbon neutral since 2007 as it strives to become even greener.
Google managers had concerns about omissions in the work and its timing, and wanted the names of Google employees taken off the study, but Gebru objected, according to an exchange of emails shared with the AP and first who co-authored the 2018 facial recognition study with Gebru.
"She deserves more than Google knew how to give, and now she is an all-star free agent who will continue to transform the tech industry," Buolamwini said in an email Friday.
How Google will handle its AI ethics initiative and the internal dissent sparked by Gebru's exit is one of a number of problems facing the company heading into the new year.
At the same time she was on her way out, the National Labor Relations Board on Wednesday cast another spotlight on Google's workplace. In a complaint, the NRLB accused the company of spying on employees during a 2019 effort to organize a union before the company fired two activist workers for engaging in activities allowed under U.S. law. Google has denied the allegations in the case, which is scheduled for an April hearing.
Google has also been cast as a profit-mongering bully by the U.S. Justice Department in an antitrust lawsuit alleging the company has been illegally abusing the power of its dominant search engine and other popular digital services to stifle competition. The company also denies any wrongdoing in that legal battle, which may drag on for years.
---
---
© 2020 The Associated Press. All rights reserved. This material may not be published, broadcast, rewritten or redistributed without permission.
Citation:
Google AI researcher's exit sparks ethics, bias concerns (2020, December 5)
retrieved 5 December 2020
from https://techxplore.com/news/2020-12-google-ai-exit-ethics-bias.html
This document is subject to copyright. Apart from any fair dealing for the purpose of private study or research, no
part may be reproduced without the written permission. The content is provided for information purposes only.
iPhone 12's camera beats even the iPhone 11 Pro. Here's proof – CNET
The iPhone 11 Pro packed one of the best cameras around, being able to take such great shots that it replaced my DSLR on a road trip around Scotland. Apple's latest iPhone 12 may be one of the more affordable of the new lineup — which includes the smaller iPhone 12 Mini and the more premium 12 Pro and 12 Pro Max — but its camera is even more formidable.
I've taken the iPhone 12 for a spin around my home in Edinburgh, and I've been super impressed with how it stacks up against the previous 11 Pro. Sure, it doesn't have the 2x telephoto lens, but the images it can capture with the standard view and the super-wide lens are superb.
On this first scene in Dean Village, both cameras have captured an excellent overall exposure, but the iPhone 12's shot has a richer blue sky and more contrast and detail on the buildings, resulting in a better-looking shot overall.
Switching to the super-wide view, both phones have been able to capture a huge amount of the scene in front of them, but again, the iPhone 12 has a bit more punch to the scene. Some of the buildings look a bit darker, however, which may not be to everyone's tastes.
While the overall exposure is great on both shots, the bright sky on the iPhone 11 Pro appears to have caused some haziness around where the buildings meet the sky. The iPhone 12's shot has a clear distinction between the areas, which looks much nicer.
Although the sky doesn't cause the same haze in this scene, there's a noticeable difference in the contrast between the two images. The iPhone 12's shot has richer colors, which helps add some punch to the shadows on the church, as well as help distinguish the various trees from each other further down.
In this example, however, I can see almost no discernible differences between the two images. Both are pin-sharp with accurate colors and great contrast.
Up on Edinburgh's Calton Hill, I prefer the look of the shot from the iPhone 11 Pro. It has a warmer white balance to it (which may only be caused by the tiny shift in shooting angle) that I think gives a more pleasing tone to the scene and has allowed it to maintain some of the sunset colors in the sky.
Looking at the increasing sunset from another direction, both phones have captured the tones and the exposure extremely well. The iPhone 12's shot does have more contrast and clarity on the buildings further in the scene, as well as making them a touch brighter, which I think makes for a superior image.
As the sunset deepened, the phones had to fight harder to keep that bright streak of orange in the sky under control, while still capturing plenty of detail in the foreground. They're both great shots, but the iPhone 12's image again shows brighter details in the building and foreground foliage.
As night began to fall I headed further into the city and found this scene. The 11 Pro has captured a great image overall, but it's clear to see that the iPhone 12's is brighter, with more detail on the cobblestones and on "The Arches" sign.
The situation is much the same with these beautiful Christmas decorations, shot using the super-wide lens and the Night mode. The iPhone 12 Pro's shot is brighter, with much more visible detail to be seen.
Cropping in to the top of the building on that same super-wide shot, it's clear to see that the iPhone 12's image is both brighter and sharper.
Taken using Night mode at 10 seconds, both shots have captured an impressive amount of detail in what was such an incredibly dark nighttime scene. The iPhone 12's shot is a touch brighter, however.
Cropping in on the corner of the same images, it's possible to see that the iPhone 12 has been able to capture significantly better detail in the edges of its frame when using Night mode.
The iPhone 12 takes better photos
In almost every example in this test I prefer the look of the images from the iPhone 12 over those taken on the iPhone 11 Pro. Details are clearer, shots are brighter and more vibrant, and Night mode images have seen huge improvements. It's not such a significant upgrade that it's worth moving from an iPhone 11 Pro to the iPhone 12, but the 12 is the phone to go for if you're looking at upgrading from an earlier handset.
The only downside to keep in mind is that the iPhone 12 doesn't have the 2x telephoto lens. As a photographer, I love using the zoom on the phone as it allows me to get some really interesting angles on subjects that you can't do with a wide-angle lens. If you're a really dedicated photographer then it's worth considering spending the extra and going for the iPhone 12 Pro or 12 Pro Max, both of which offer the telephoto lens as well as the standard and super-wide views.
Google AI researcher's exit sparks ethics, bias concerns – Yahoo Canada Finance
RFI
Italians are preparing themselves for a very different Christmas due to newly announced restrictions to combat the coronavirus. But a recent survey has revealed that the public is largely in favour of the limitations being adopted to personal freedom – if it is in aid of protecting public safety. Nearly 60 percent of those who participated in the Cencis survey accepted that the government should decide "when and under what conditions they can leave their houses, what they can or cannot do, who they can see and where" to protect the health of the Italian population.Nearly 80 percent said they were in favour of tough curbs at Christmas time.A new emergency decree signed by Prime Minister Giuseppe Conte took effect on Friday and will remain valid until January 15.Italy's regions have been divided into three different colours according to the level Covid-19 infections and risk, with red being the most dangerous, then orange and yellow.Only in yellow regions are bars and restaurants allowed to be open for regular service. In the other regions, they are only allowed to be open for take-away service.In a press conference outlining the new restrictions over the Christmas season to avoid another surge in coronavirus infections, Conte said that Italy was obtaining good results thanks to already existing measures, but this was no time for complacency and that new ruled were required. "The measures we're adopting are adequate and proportional to the level of risk, without being unnecessary penalised", he said. "We have avoided a nationwide lockdown but now, near Christmas, we must not let our guard down." Christmas midnight mass, which is very popular with Italians, has been banned and the prime minister has urged his fellow countrymen to refrain from inviting guests to their homes during the festivities.Italians are banned from leaving their towns on Christmas Day, Boxing Day and New Year's Day. Movement between Italy's 20 regions is also banned from December 21 to January 6 unless a person can show they are travelling for their job, a health issue or an emergency.Ski resorts will be closed until January 6 and cruises have been banned over the holiday period."There is still a long way to go until we're out of the pandemic," said Conte. "We must avert a third wave, which could arrive as early as January and be no less violent than the first wave."From December 10-21, residents returning to Italy from other EU countries will need to take a Covid-19 test before travelling and show the negative result on arrival. From December 21 to January 6, anyone arriving in Italy including from EU countries must quarantine for two-weeks.