Has social media killed the famous advert?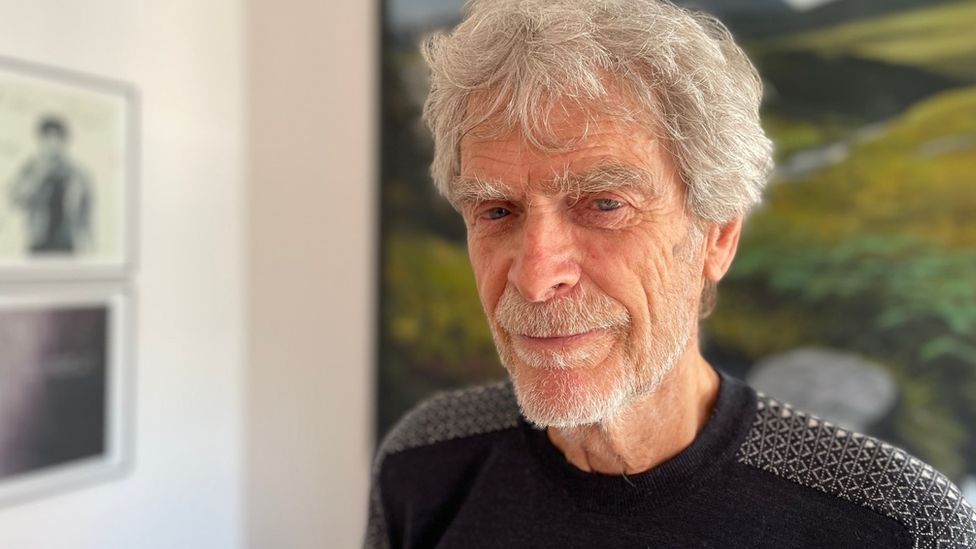 New ways of advertising on digital platforms like social media sites struggle to create campaigns that capture the national imagination and make brands famous anymore, says industry veteran Sir John Hegarty.
"There's been a loss of faith in broadcast advertising [on TV and radio] in recent years," according to Sir John. Much of this is down to the rise of digital advertising, which is where brands spend the majority of their money these days.
Speaking to me at his offices in Soho, central London, he says that the likes of Facebook, Instagram and Google have persuaded brands that advertising is a science.
It sounds logical to target advertising at people who are more likely to buy your product, but there is a catch, Hegarty reckons.
"One of the most profound and fundamental things you can say about the value of a brand is that it is made by people who will never buy it."
A brand's real power lies in people simply knowing about it, in other words, the fame of the company.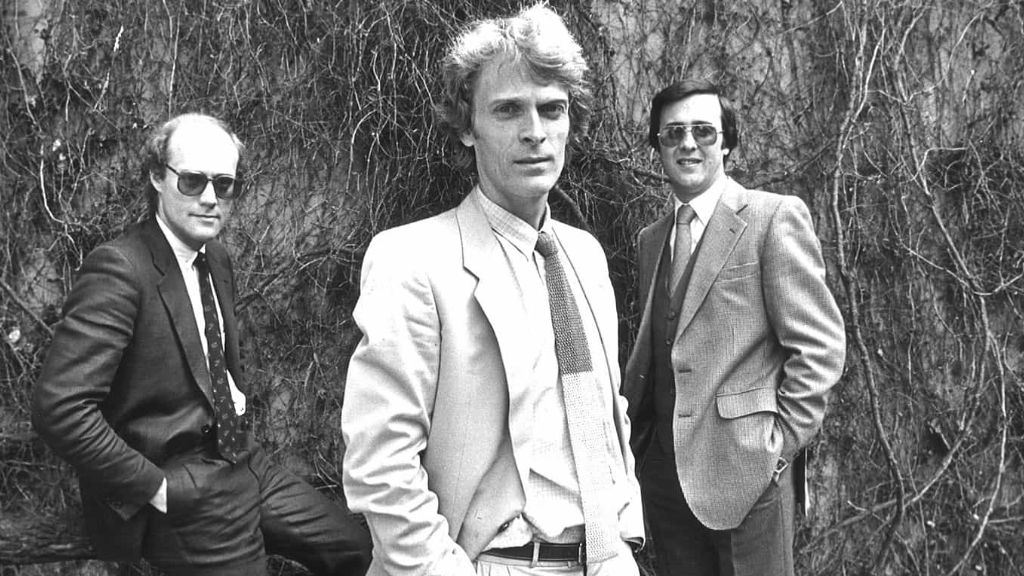 Hegarty is a revered figure in advertising because of the famous brands he helped to build.
His career spans seven decades. He took his first advertising job in the mid-1960s and went on to build some of the UK's most successful agencies. He was a founding partner of Saatchi & Saatchi and co-founder of Bartle Bogle Hegarty (BBH). These days he is creative director of The Garage Soho, which invests in start-ups and helps to build brands.
With BBH he created some of the most memorable adverts of the 1980s and 90s.
In the 1980s he masterminded the "Vorsprung durch Technik" (which translates as "Getting ahead through technology") campaigns for carmaker Audi.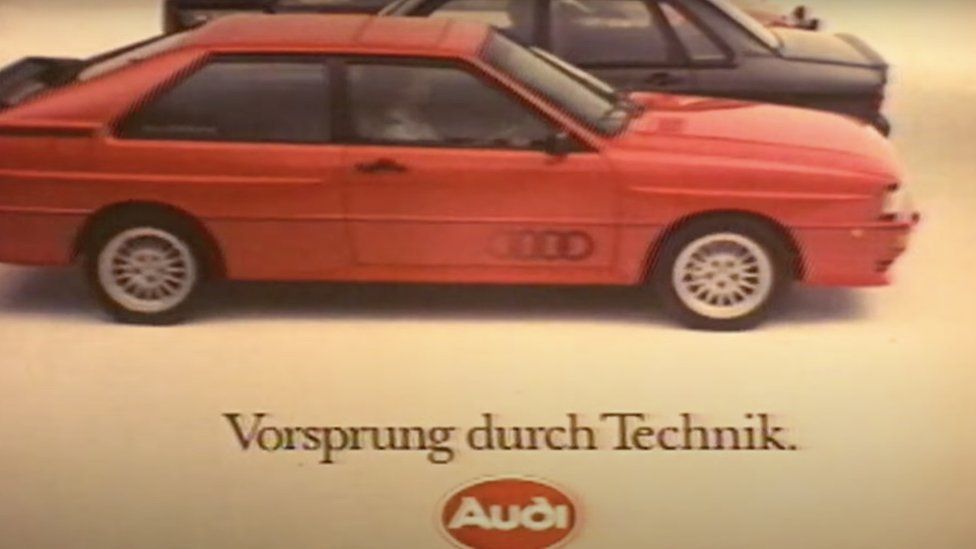 For Levi's jeans in 1985 he made the ad where model Nick Kamen stripped in a launderette to the tune of Marvin Gaye's I Heard it Through the Grapevine.
He also made a national star of a fluffy puppet in the Flat Eric campaigns for the same company the following decade.
All these famous adverts were broadcast on primetime TV and were characterised by simple, visual storytelling told with a wry sense of humour.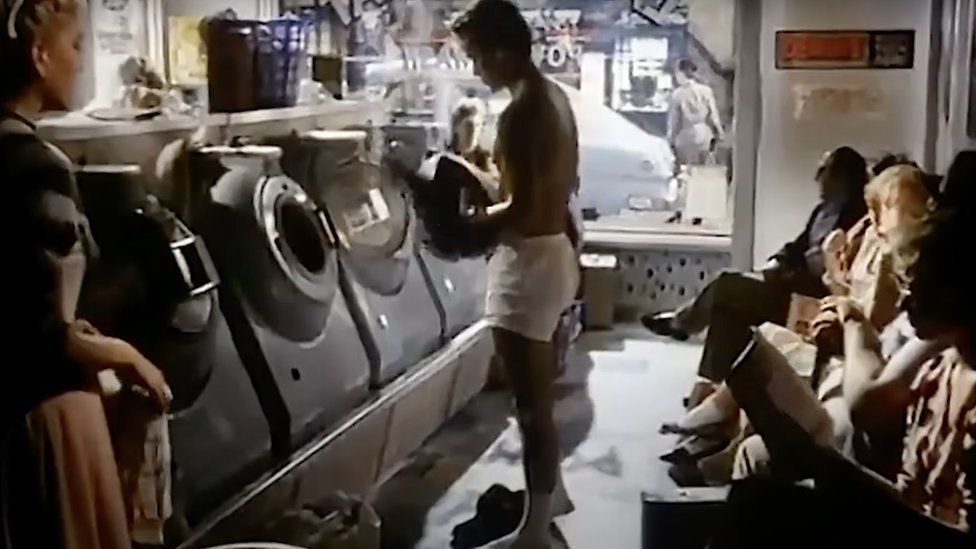 They helped to establish the companies in question as household names and the adverts themselves, including their slogans, were often referenced in popular culture.
Another good example of an ad that achieved that kind of impact, points out Hegarty, was the "If you see Sid, tell him" ads for the privatisation of British Gas.
These hits were scored in the pre-internet age when our media consumption was more focused. Companies with deep pockets crafted national campaigns through video adverts on the small number of national, analogue channels that existed.
Can brands still make famous adverts on this scale, which capture the nation's imagination, in an age when we are fixated on our phones, our attention fragmented into millions of personalised social media feeds?
Globally, businesses have spent more money on digital advertising than traditional formats since 2019, according to eMarketer, which publishes industry reports. Those in the US and UK reached this tipping point several years earlier.
"Look, there's a logic to digital advertising," says Hegarty, with all its clever algorithms. "But you are constantly wanting to expand your brand, make it more famous and add value to it – and only broadcast does that.
"Brand fame is important because it affects customer decisions, it allows brands to resist competitor pressure and it allows premium pricing.
"You and I are never going to buy a Rolls-Royce, but we know about it, we know it's the world's most luxurious car and that adds value to the brand."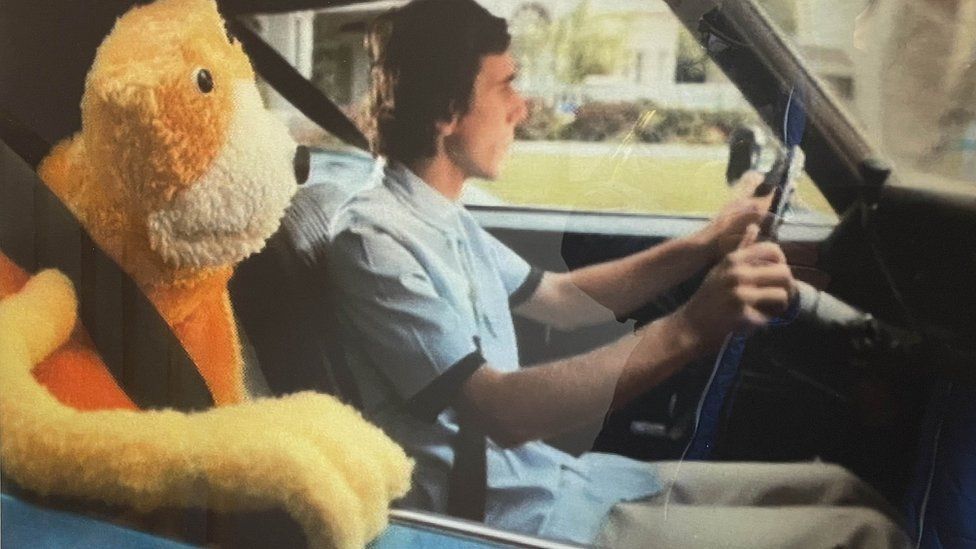 There's also tremendous value when advertising campaigns enter the public consciousness.
"When people talk about your ads, that's free advertising," explains Hegarty. "But on social media you're talking to a small group of people, you never grow bigger than that. That's the failure of modern marketing which we notice, because you don't get those great big campaigns. When we did 'Vorsprung durch Technik' for Audi, it became a famous line."
Hegarty is also chairman of Whalar, a company that works with online influencers, so he is conscious of the power of social media marketing too. He believes it has its place.
"Influencers are a good way for brands to speak to a select group of people. It's just another piece of equipment in your armament. When TV came along, it didn't kill radio, radio didn't kill the theatre, flatscreen TVs didn't kill cinema – the brilliant thing today is you've got options. But you have to understand the principles by which brands grow. Principles remain, practices change."
Brands need to set less store by social media algorithms and put more faith in the creative spark that humans can offer, says Hegarty.
It takes a flash of human brilliance to create an ad that captures the national mood, or sparks a national conversation.
One of the rare times these days when you will experience this kind of big, set-piece advertising campaign – the kind he made his name with – is in the run-up to Christmas. Big retailers still have a crack at the fabled Christmas advert, though recent ones haven't been that good, says Hegarty.
Creating an advert that everybody in the country knows is a dying art form.
"Brand fame is fundamentally important," says Hegarty, "and marketing today seems to have forgotten that."
Sri Lanka media guide – Yahoo News Canada
Sri Lanka's media divide along language and ethnic lines.
Privately-owned networks have the lion's share of the TV audience. Non-state media often engage in political debate and criticise government policies.
The state runs two TV stations, radio networks and newspapers in Sinhala, Tamil and English.
At the height of the civil war Sri Lanka was one of the world's most dangerous places for journalists.
Despite the pledges given by President Sirisena in 2015 to investigate past attacks on journalists, nearly all the crimes of violence against journalists remain unpunished, Reporters Without Borders (RSF) said in 2018.
RSF said political control over media ownership is a major concern and has the potential to undermine pluralism and impartiality.
There were some 8.9 million internet users by July 2022, comprising 41% of the population (Internetworldstats.com). The web is a popular and growing medium for news.
There were major restrictions to online connectivity and social media platforms during communal violence in early 2018, said US-based Freedom House.
4 Ways Social Media Normalizes Unhealthy Spending And How To Break Out Of The Cycle – BuzzFeed
Though money actually can buy happiness, that really only works up to a certain point. Like, more money can definitely make you happier if you're struggling to make ends meet, but if you're already comfortable, the positive effects of making more drop off fast. And the same goes for our spending.
As Paige explains it, "We tend to think that there is a linear relationship between how much we buy and how much we spend and how happy we are going to be, and it's simply not the case. So, don't buy into the lie that social media is feeding us that more is better."
Media mogul Rupert Murdoch, 92, engaged to Ann Lesley Smith – The Globe and Mail
Fox Corp Chairman Rupert Murdoch is engaged to former San Francisco police chaplain Ann Lesley Smith, his spokesperson confirmed on Monday, which will mark the fifth marriage for the 92-year-old media mogul.
Murdoch finalized his divorce from actress and model Jerry Hall in August.
Murdoch and Smith, 66, first met in September at his vineyard Moraga in Bel Air, California, and he called her two weeks later, Murdoch told the News Corp-owned NY Post, which broke the news of the engagement. Smith is a widow whose late husband was Chester Smith, a country singer, radio and TV executive.
On March 17 in New York, Murdoch presented Smith with an Asscher-cut diamond solitaire ring, according to the Post. They will be married in late summer.
"I was very nervous. I dreaded falling in love but I knew this would be my last. It better be. I'm happy," Murdoch told the Post
Murdoch's nuptials are unlikely to change the ownership structure of businesses in which he holds stakes, including Fox Corp, the parent company of Fox News Channel, and News Corp. Murdoch controls News Corp and Fox Corp through a Reno, Nevada-based family trust that holds roughly a 40% stake in voting shares of each company.
Fox is currently defending itself in a $1.6 billion defamation lawsuit from Dominion Voting Systems.
Dominion has accused the cable TV network of amplifying debunked claims that Dominion voting machines were used to rig the election against Republican Donald Trump and in favor of his rival Joe Biden, who won the election.
Fox has defended its coverage, arguing claims by Trump and his lawyers were inherently newsworthy and protected by the First Amendment of the U.S. Constitution.