Here's how everyone in B.C. could get a vaccine shot by Canada Day – CBC.ca
The B.C. government's vaccine page still says the rollout of first doses for all people in the province won't be finished until September.
But in the past week, a number of things have changed to quickly accelerate that timeline.
"I'm very very hopeful that come summer we will have met our objectives," said Premier John Horgan on Friday.
Horgan's comments came the same week Provincial Health Officer Dr. Bonnie Henry said everyone in the province could receive a first shot by early July, or even late June.
The B.C. government says an updated rollout plan to help people understand those claims is coming. In the meantime, here's a look at why those timelines are feasible — and what could happen to scuttle them.
As a single dose COVID-19 vaccine, the Johnson & Johnson product will be especially helpful for people who sometimes have difficulty accessing health care, says Dr. Lisa Bryski, a retired ER doctor in Winnipeg. 1:23
How we get to 4 million
Three things happened this week to allow B.C.'s timeline for first doses to go from the end of September to the beginning of July.
The first was the decision to extend the maximum amount of time between giving the first and second dose of the Pfizer and Moderna vaccines from six weeks to four months.
The other two events took place on Friday: the approval by Health Canada of the Johnson & Johnson vaccine, and an additional 3.5 million doses of the Pfizer vaccine in the next three months.
What does all that mean?
There are around 3.8 million British Columbians who are eligible for the vaccine but have yet to receive a shot. Between March and the end of June, Canada has been promised approximately 30.5 million vaccine doses from Pfizer, Moderna, and AstraZeneca.
The federal government is distributing vaccines according to population, and approximately 13.22 per cent of the country lives in B.C. Do the math, and that adds up to just over four million doses coming to the province by the end of June.
That's enough to give a first dose to every adult in the province who can receive it, and complete the second dose for the approximately 200,000 who have only received one so far. And in theory, it would allow new supply from July onwards to be reserved for second doses.
What could go wrong?
It's an estimate, relying on companies providing the amount of vaccine promised to Canada at promised schedules.
And it's contingent on the B.C. government creating an operation that will have the capacity to vaccinate more than 50,000 people a day at its peak.
"In April … we'll have a lot more information on whether we're able to vaccinate the 10,000 to 20,000 a day first, and then scale it up rapidly to a much higher number. This is no mean feat," said Mahesh Nagarajan, a professor of operations and logistics at UBC's Sauder School of Business.
"Clarity on the hiring plan, the location plan, the processes that are going to happen, the call centre plan, the IT plan … those are the things we're waiting to see."
At the same time, the available supply doesn't factor in the amount that could be provided by Johnson & Johnson and AstraZeneca in the coming months, beyond the 500,000 or so doses of AstraZeneca provided this week. Those doses could accelerate the timeline further, or give contingencies in case there are delays to Pfizer or Moderna supplies.
They're all reasons why Health Minister Adrian Dix hasn't yet committed to a new target date, saying the government has been working on new timelines given the new information this week.
"We're hopeful that we could get everyone who wants their first dose by July, and maybe that time can move up now that we've seen more vaccines," Dix said.
And he cautioned that in the meantime, the province continues to see a rise in transmission.
"Things will get better in the summer, but right now people absolutely have to follow the rules."
---
CBC British Columbia is hosting a town hall on March 10 to put your COVID-19 vaccine questions to expert guests, including Provincial Health Officer Dr. Bonnie Henry. You can find the details at cbc.ca/ourshot. Have a question about the vaccine, or the rollout plan in B.C.? Email us: bcasks@cbc.ca
COVID-19 in Ottawa: Fast Facts for Aug. 1, 2021 – CTV Edmonton
OTTAWA —
Good morning. Here is the latest news on COVID-19 and its impact on Ottawa.
Fast Facts:
Pfizer and Moderna vaccines now available at all Ottawa vaccination clinics
Ottawa sees single-digit COVID-19 case numbers on Saturday
Gee-Gees student-athletes must receive COVID-19 vaccine to compete on teams this season, uOttawa says
COVID-19 by the numbers in Ottawa (Ottawa Public Health data):
New COVID-19 cases: Four new cases on Saturday
Total COVID-19 cases: 27,815
COVID-19 cases per 100,000 (previous seven days): 4.0
Positivity rate in Ottawa: 0.5 per cent (seven day average)
Reproduction Number: 1.12 (seven day average)
Testing:
Who should get a test?
Ottawa Public Health says you can get a COVID-19 test at an assessment centre, care clinic, or community testing site if any of the following apply to you:
You are showing COVID-19 symptoms;
You have been exposed to a confirmed case of the virus, as informed by Ottawa Public Health or exposure notification through the COVID Alert app;
You are a resident or work in a setting that has a COVID-19 outbreak, as identified and informed by Ottawa Public Health;
You are a resident, a worker or a visitor to long-term care, retirement homes, homeless shelters or other congregate settings (for example: group homes, community supported living, disability-specific communities or congregate settings, short-term rehab, hospices and other shelters);
You are a person who identifies as First Nations, Inuit or Métis;
You are a person travelling to work in a remote First Nations, Inuit or Métis community;
You received a preliminary positive result through rapid testing;
You are a patient and/or their 1 accompanying escort tra­velling out of country for medical treatment;
You are a farm worker;
You are an educator who cannot access pharmacy-testing; or
You are in a targeted testing group as outlined in guidance from the Chief Medical Officer of Health.
Long-term care staff, caregivers, volunteers and visitors who are fully immunized against COVID-19 are not required to present a negative COVID-19 test before entering or visiting a long-term care home.
Where to get tested for COVID-19 in Ottawa:
There are several sites for COVID-19 testing in Ottawa. To book an appointment, visit https://www.ottawapublichealth.ca/en/shared-content/assessment-centres.aspx
The Brewer Ottawa Hospital/CHEO Assessment Centre: Open Monday to Friday 10 a.m. to 5:30 p.m. Saturday and Sunday 8:30 a.m. to 3:30 p.m.
COVID-19 Drive-Thru Assessment Centre at 300 Coventry Road: Open seven days a week from 10 a.m. to 2 p.m.
The Moodie Care and Testing Centre: Open Monday to Friday from 8 a.m. to 3:30 p.m.
The Ray Friel Care and Testing Centre: Open Monday to Friday from 8 a.m. to 3 p.m.
North Grenville COVID-19 Assessment Centre (Kemptville) – 15 Campus Drive: Open Monday to Friday 9 a.m. to 5 p.m. Sunday from 9 a.m. to 1 p.m.
Centretown Community Health Centre: Open Monday, Tuesday, Wednesday, Friday from 9 a.m. to 4 p.m.
Sandy Hill Community Health Centre: Open Monday to Friday from 9 a.m. to 3 pm.
Somerset West Community Health Centre: Open from 9 a.m. to 4 p.m. Monday to Wednesday, 1 p.m. to 4 p.m. Thursday and 9 a.m. to 2:30 p.m. on Friday
COVID-19 screening tool:
The COVID-19 screening tool for summer camp children and staff. All campers and staff must complete the COVID-19 School and Childcare screening tool daily.
Symptoms:
Classic Symptoms: fever, new or worsening cough, shortness of breath
Other symptoms: sore throat, difficulty swallowing, new loss of taste or smell, nausea, vomiting, diarrhea, abdominal pain, pneumonia, new or unexplained runny nose or nasal congestion
Less common symptoms: unexplained fatigue, muscle aches, headache, delirium, chills, red/inflamed eyes, croup
The city of Ottawa says it has an "ample supply" of both Pfizer and Moderna COVID-19 vaccines available if you want to get your COVID-19 vaccine this weekend.
Residents 12 and older are invited to walk-in to Ottawa's four vaccination clinics to receive a first dose or a second dose of the vaccine.
"Certainly, we've done really, really well," said Anthony Di Monte, Ottawa's general manager of emergency and protective services.
"We're seeing a slowing down, that's why we're shutting down some of our clinics but we're leaving four open and anybody who hasn't had a first dose or wants a second dose can just walk in without an appointment. We have both Moderna and Pfizer available, so I'd encourage anybody please come and get vaccinated."
Ottawa is currently operating four community clinics. You can drop in between 10 a.m. and 7 p.m. to get a vaccine at the following locations:
Eva James Community Centre
Nepean Sportsplex
Orleans YMCA
Ottawa City Hall
Ottawa Public Health reported four new cases of COVID-19 in Ottawa on Saturday, one day after the capital saw a double-digit case increase for the first time in three weeks.
No new deaths were reported.
Since the first case of COVID-19 in Ottawa in March 2020, there have been 27,815 laboratory-confirmed cases of COVID-19 in Ottawa, including 593 deaths.
In Ottawa, the five new cases comes one day after Ottawa saw double-digit single day COVID-19 case numbers for the first time since July 4. There were 10 new cases of COVID-19 on Friday and eight new cases on Thursday.
University of Ottawa student-athletes must provide proof they have received at least one dose of the COVID-19 vaccine today to be eligible for the upcoming season..
The university has implemented a mandatory vaccination policy for all Gee-Gees varsity sports for the 2021-22 season.
According to the vaccination policy on the Gee-Gees website, student-athletes are required to have received one dose of the COVID-19 vaccine by Aug. 1, 2021. Vaccination verification information will be required to be submitted as part of the annual medical pre-participation form that is submitted by a student-athlete.
All Gee-Gees student-athletes must receive two doses of the COVID-19 vaccine by Oct. 1.
'It's nice to see everyone's faces again': N.B. no longer under mandatory order, despite concerns from experts – CTV News Atlantic
FREDERICTON —
The Boyce Farmer's Market, a Fredericton favourite, was a busy spot Saturday morning hours after New Brunswick's mandatory order was lifted, and with it, all of the province's COVID-19 restrictions.
Capacity limits no longer apply, and neither do mandatory masks. Many were embracing it.
"This is our happy place. We usually come all the time, and for the longest time it was just a weird, uncomfortable vibe," said Tyler Wood.
"It's just amazing to see everyone coming out, seeing the big crowds and seeing people hugging and smiling and just really enjoy the day. It's just amazing to be back and feel normal."
The end of the mandatory order also means anyone can visit the province, including Canadians who are unvaccinated. The border checks at the Quebec-New Brunswick border are no longer staffed by the department of public safety.
People can also choose to wear a mask.
Brian MacDonald decided to continue wearing one on his market visit "just to err on the side of caution."
"I kind of have mixed feelings about New Brunswick opening up to the extent that it is with the Delta variant," he said. "I hope that the masklessness isn't a disaster."
Experts are also expressing their concerns with the decision, warning that it will lead to an increase in cases.
"It does seem to be a little quick," said Dr. Lisa Barrett, an infectious disease specialist in Halifax.
"It is a bit of an experiment, not as much as Alberta, but a bit of an experiment that didn't need to happen as quickly as it has. Do I anticipate a massive number of hospitalizations all of a sudden? No, but are there going to be some people who get sick and maybe very sick, who didn't need to? That's almost a certainty over the next number of weeks. I'm not certain that that's okay at this point."
But Premier Blaine Higgs says he's confident and comfortable with the decision, even though the province hasn't reached its 75 per cent vaccination target yet.
Higgs also said his government has made the vaccines very accessible, with mobile and after-hours clinics across the province.
"There are those that have no real reason to be unvaccinated and have chosen not to be, and yes, they're at risk," he said.
"They will continue to be at risk, so their fate is in their hands in that sense because the opportunity is there. There's nothing more I can do. We don't have a mandatory vaccination policy and I don't see that coming anytime soon."
Higgs said he'll be using his own discretion on wearing a mask.
The end of the mandatory order also effectively stops the need for the all-party COVID-19 cabinet committee.
Since last March, the group saw New Brunswick's four political parties sit at the same table, making pandemic-related decisions together.
Higgs said meetings could be scheduled if necessary in the future, but for now, no further meetings are planned.
Infectious disease expert calls N.B. plan to lift restrictions 'risky' – HalifaxToday.ca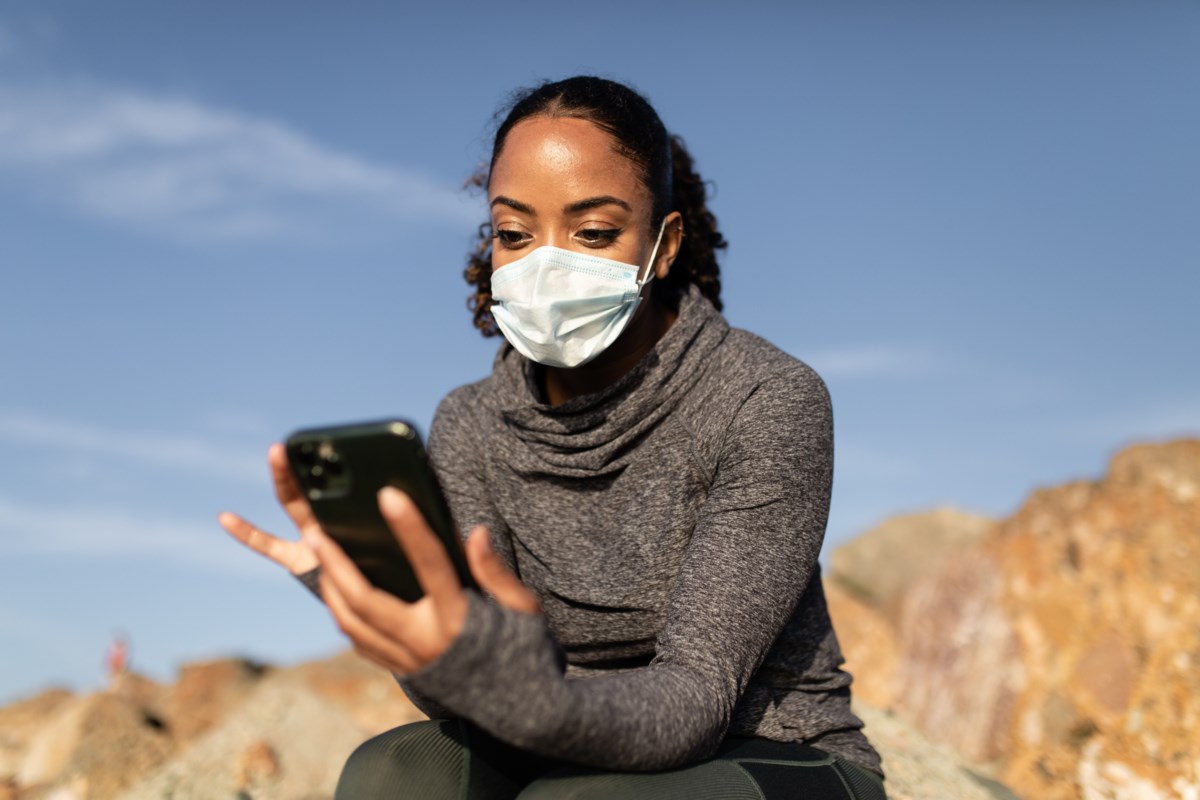 As of midnight, COVID-19 restrictions will lift in New Brunswick, eliminating mask mandates, provincial border controls and gathering limits in that province.
However, a local infectious disease expert believes the move is coming too soon.
"Clearly we don't have a lot of cases in the Atlantic right now, but we haven't quite hit our vaccination targets yet," said Dalhousie University's Dr. Lisa Barrett.
"I don't expect catastrophe, but do I think it's necessary to get rid of all masks in all places all the time, and to open up with other measures at the same time? It's probably a little more risky than I was expecting."
New Brunswick Premier Blaine Higgs had said pandemic restrictions would only lift when 75 per cent of the province's eligible population had received both doses of COVID-19 vaccine, however as of Friday, only 66.7 per cent of those 12 and older are fully vaccinated.
Barrett says mask requirements are a cheap and easy way to reduce transmission of the virus, and she doesn't see the advantage of getting rid of them at this stage.
"This really isn't just a common cold, there are a lot of people who have, even after a mild infection with COVID, some long term side effects," she told NEWS 95.7 fill-in host Todd Veinotte.
Although Barrett isn't necessarily expecting cases to surge out of control in our neighbouring province, she said removing restrictions could result in people unnecessarily contracting COVID-19, especially as the more transmissible Delta variant spreads throughout the country.
"We're not at vaccine targets, vaccines aren't perfect and we don't know exactly what the virus does," she explained. "I just think it's a little fast, and don't forget, these experiments, when they go wrong, they're not cases, they're people."
"That means somebody else that's out there is going to have potentially longer term effects from this or get severely ill," Barrett added. "So if we have easy things that we can keep doing that still allow us to socialize, and still allow us to go out and still allow the economy to open, why would we get rid of them right away? I don't understand that part."
Nova Scotia tracks its vaccination rate differently than New Brunswick. While our neighbours calculate how much of their eligible population has received the shots, we keep count of how many in our overall population have been immunized. COVID-19 vaccines have not yet been approved for those under the age of 12.
As of July 30, 76 per cent of Nova Scotians have had one or more doses, while 62.5 per cent are fully vaccinated.
Our province's chief medical officer of health has said more restrictions will be lifted here once 75 per cent of our entire population has had both doses of vaccine.
In Nova Scotia, there have been 4,200 cases from March 15 to July 27, 2021. Of those:
28 (0.7 per cent) were fully vaccinated
235 (5.6 per cent) were partially vaccinated
3,937 (93.7 per cent) were unvaccinated
There were 254 people hospitalized. Of those:
2 (0.8 per cent) were fully vaccinated
28 (11 per cent) were partially vaccinated
224 (88.2 per cent) were unvaccinated
Twenty-seven people died. Of those:
1 (3.7 per cent) was fully vaccinated
3 (11.1 per cent) were partially vaccinated
23 (85.2 per cent) were unvaccinated