Here's how trash is being made into art in the Sea to Sky – Pique Newsmagazine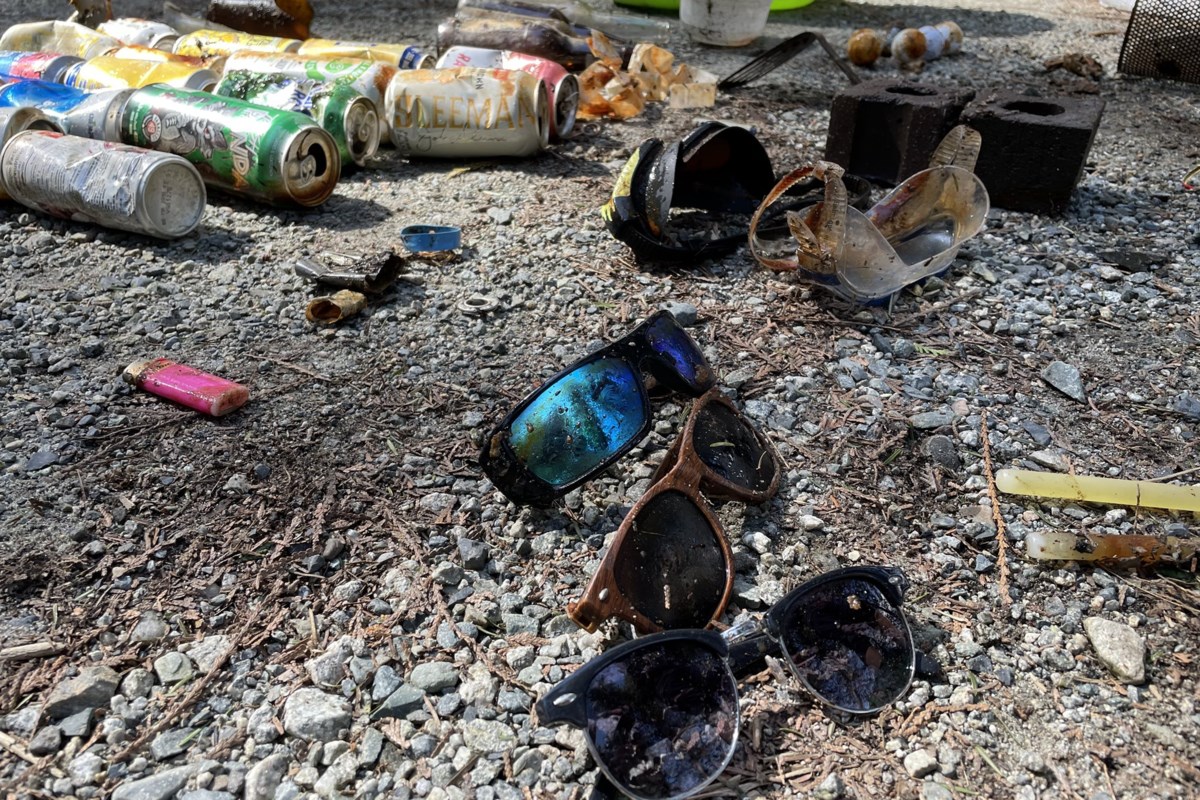 With an upcoming initiative, the Sea to Sky version of the saying "one man's trash is another man's treasure," is set to become "one person's marine trash is another person's art."
The Squamish Arts Council and several other arts councils in our region are pairing up with Divers for Cleaner Lakes and Oceans for a comprehensive art and education project.
As most locals well know, the volunteer-group Divers for Cleaner Lakes and Oceans has been hauling out trash from the bottom of lakes, such as Cat and Brohm Lakes for years.
The multi-month, multi-agency project, Diving In: The Art of Cleaning Lakes and Oceans, will include artists in each community working with trash supplied from the group's dives.
Amy Liebenberg, executive director of the Squamish Arts Council, is a volunteer with the organization and has known its founder Henry Wang for years.
Wang approached her with the idea of using some of the trash hauled out of lakes for art and the council jumped in with both feet, she said.
Working together
Pre-COVID, the Sea to Sky Arts Council Alliance, made up of councils from Whistler, Pemberton, Lions Bay, Bowen Island and Squamish had been looking at doing a touring show with an environmental theme.
This project fits the bill.
The arts councils from North and West Vancouver were soon added to the list of participants.
Artists in each of the participating communities will be asked to work with school groups in the creation of their art.
The art will ultimately be toured through each community.
"One thing that art can do that nothing else can is evoke emotion, it can highlight an idea, it can bring about conversation in a roundabout way that doesn't seem confrontational," Liebenberg said. "It engages you. It draws you in and it allows you to think about it on your own terms and is a much more effective way to highlight and address the issue."
Trash talk
Each artist will be given 100 pieces of some type of trash retrieved from a waterway to create their unique piece with.
"You might get golf balls or fishing lures — you don't know," Liebenberg said.
For the artists, the project allows their work to be shown in communities where they may not normally be showcased.
The art will be hitting the road next April.
Artists in each community are currently being selected.
Diving in
"Can you imagine making a chandelier out of all spoons or sunglasses or something," Wang said, reflecting on the original conversations around the project.
He said he has been collecting the artists' items for the last few months. The "ingredients" in the packages may include sunglasses, golf balls, lighters, shotgun shells, fishing lures, fishing lead weights, fish floats and the like.
Pitch in
There will also be side-by-side underwater and shoreline clean-ups scheduled.
"It is kind of a cool way for the community to be involved," Wang said.
The public can pitch in with the land-based clean-ups.
A cleanup is scheduled for July 7 in Whistler, followed by another in West Vancouver on July 21st.
There will be more in other communities, including Squamish, to follow.
Local companies have jumped onboard as well.
It takes a village
"We've just had the most amazing community support for this project. Everybody is really behind it," Liebenberg said.
Sea to Sky Courier is going to be the touring sponsor and Squamish's newly launched Gaia & Company is helping out with the beach cleans.
The company will be sorting trash from the shoreline cleanups.
"We are trying to divert as much plastic, specifically, from going into the landfill," said company owner Grace MacLeod.
Gaia sells compostable garbage bags and gloves that will be used for the shorelines cleanups. Reusable burlap sacks will also used to reduce waste even further.
Raising awareness
The enormity and damage of trash in our environment can't be hidden any longer, Liebenberg said.
"You can't throw your garbage in the water anymore and expect people not to find it or for it not to have an impact," Liebenberg said, noting however that divers are aware that not all the trash in local waters was put there intentionally. Regardless of how it gets there, though, damage is done.
"I have personally, as a diver, seen the destruction underwater and have seen the marine life — it dies. There's an epicentre of destruction around each piece of garbage."
On a more hopeful note, Liebenberg said that for some lakes, divers don't have to clean as frequently as they used to because people do seem to be getting the message.
Wang said he recently got a message from someone who had dropped a Bluetooth speaker into the water and reached out to Wang to apologize for the future work he had inadvertently caused for the divers at Cat Lake.
"People are aware," Wang said, with a chuckle, noting that he will look out for the speaker.
Find more information or to get involved, check out Diving In: The Art of Cleaning Lakes and Oceans on the following sites:
Summer Stations art installations are coming soon to Kew Gardens and Woodbine Park this August – Beach Metro Community News – Beach Metro News
The 'ARc de Blob,' now up in front of Kew Gardens on Queen Street East, is one of three Summer Stations art installations set to be on display in August in the Beach. Inset photo shows an image of seashell-shaped The Epitonium, which will be displayed at the north end of Woodbine Park by Queen Street East. Photo by Susan Legge.
Winter Stations along Woodbine Beach has become Summer Stations in the Beach.
The transition began this week when the 'ARc de Blob' art installation made its appearance on Queen Street East at the entrance to the Beach's Kew Gardens park.
The installation is a joint effort by an Austrian and British design team made up of Aleksandra Belitskaja, Ben James and Shaun McCallum. ARc de Blob's designers describe it as "a colourful landmark, a point of orientation, interaction and refuge."
The art installation was one of five originally selected to be part of this past February's Winter Stations art installations along Woodbine Beach.
However, due to the increasing COVID-19 case numbers earlier this year, the event had to be altered to the point that no art works were installed along Woodbine Beach this year.
Instead, Winter Stations organizers made the best of the rapidly changing situation by displaying the winning art installations in other locations in Toronto, including the Distillery District, in the spring.
They also changed the name from Winter Stations to Spring Stations; and now finally to Summer Stations for the ARc de Blob, The Epitonium, and a third installation (to be determined) in the Beach.
The Beach BIA and Winter Stations are presenting the art installations in the Beach until Aug. 31.
The ARc de Blob is already in place, and thanks to a contribution from The Richards Group, two more stations are coming to Queen Street East — The Epitonium in Woodbine Park, and the third yet-to-be determined installation which is set to be completed by next week when Summer Stations officially launches.
The Epitonium is designed by the Iranian team of M. Yengiabad – Shahed M. Yengiabad, Elaheh M. Yengiabad, Alemeh M. Yengiabad and Mojtaba Anoosha.
It is described as a "giant seashell" in harmony with its location. "It's a beautiful and functional landscape. The creation of this idea causes natural shelter to become a refuge. The design of this structure is inspired by epitonium, which is a type of seashell," said its designers.
The Epitonium's installation is pretty well complete as of this week and it is located at the north end of Woodbine Park near the Queen Street East entrance.
For more information on the art installations that were selected for this year's Winter Stations, please see our earlier story at https://beachmetro.com/2021/01/22/winter-stations-2021-winners-named-but-exact-date-of-exhibition-on-woodbine-beach-yet-to-be-determined/
For more information on Summer Stations and The Beach BIA at Kew Gardens and Woodbine Park, please go to https://winterstations.com/ which will have full details up on the website next week.
---
Did you enjoy this article? If so, you may consider becoming a Voluntary Subscriber to the Beach Metro Community News and help us continue providing the community with more local content such as this. For over 40 years, our staff have worked hard to be the eyes and ears in your community, inform you of upcoming events, and let you know what and who's making a difference. We cover the big stories as well as the little things that often matter the most. CLICK HERE to support Beach Metro News.
Art exhibit looks at a year from now – The Daily Courier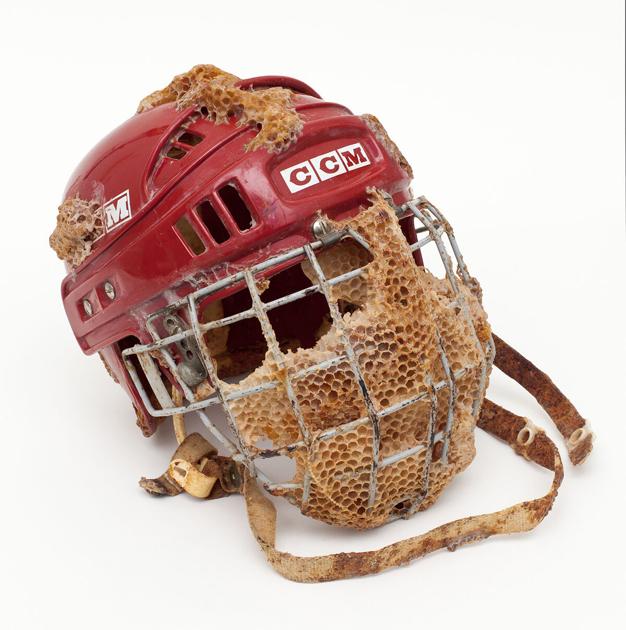 What can happen in a year? Lake Country-based artist and curator Wanda Lock delves into the passage of time and the cycles in our lives with a new exhibition that opens Friday at the Kelowna Art Gallery.
Titled A Year From Now, it presents 63 works she selected from the gallery's permanent art collection.
"Where do you even start?" said "There are over 900 artworks in the collection to choose from. I needed something to help centre my approach and create a narrative that visitors could bite into. So, I started with a pot of tea. Then, I spent many, many hours browsing the collection via the Gallery's online database."
Ultimately, Lock decided to divide this introspective exhibition into five thematic groupings.
The first section gallery-goers encounter is Love is Blind,. Around the corner is Home is Where the Heart is. Best Laid Plans considers the nature of disruption and unforeseen circumstances. When You Crop a Photo, You Tell a Lie visits transitional moments and change. Lastly, To Everything, There is a Season returns to summer time in the Okanagan.
"I wanted to include a few of my favourite pieces (which didn't all make the cut), but more importantly, I wanted to create an exhibition that would explore themes that reflect on the year we just came through, while looking ahead to the future with hope and reassurance," said Lock.
A Year From Now features an eclectic presentation of work by Okanagan-based artists including Briar Craig, Fern Helfand, Jane Everett, and Jim Kalnin, along with Landon Mackenzie, Gathie Falk, Norval Morisseau, Carl Beam, and Wanda Koop, among others. Visitors will see art in a variety of mediums, including drawing, painting, sculpture, photography and more.
The exhibition also showcases five written works that were commissioned from local poets Carin Covin, Asheigh Giffen, Shimshon Obadia, Laisha Rosnau, and Michael Turner.
"We are always delighted to share artworks from our collection with regional audiences and the visitors who might be in the city. After all this art is yours," said Nataley Nagy, eecutive director at the Kelowna Art Gallery.
"We hold these important pieces of art in trust for the City of Kelowna, on behalf of all of its citizens."
A Year From Now: Works from the Permanent Collection can be seen until Nov. 21. The Kelowna Art Gallery is located at 1315 Water St.
Inaugural art festival to showcase the work of artists in southwest Saskatchewan – moosejawtoday.com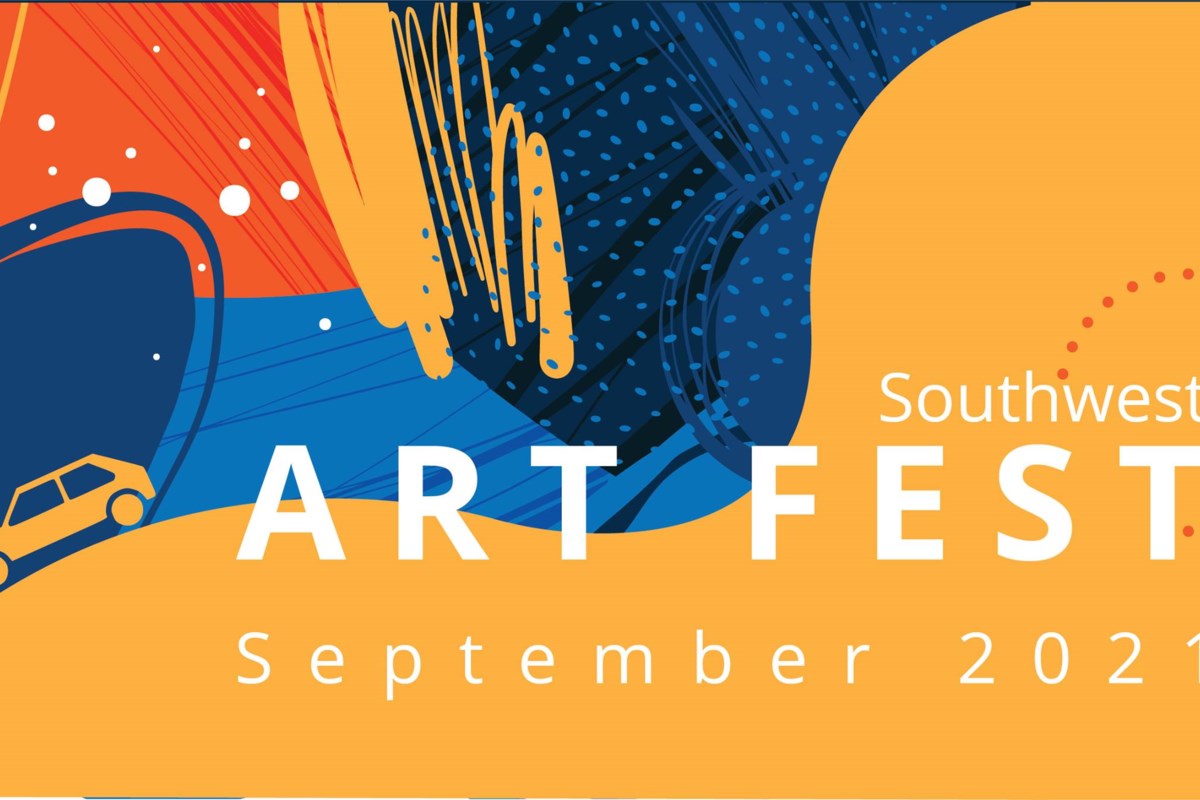 Since some tourists like to travel in September when crowds are smaller, an organization in southwest Saskatchewan wants to attract those people for an inaugural arts festival occurring in several area communities.
The Cypress Hills Grasslands Destination Area (CHGDA) organization has organized the first Southwest Art Fest, which encompasses multiple art genres such as painting, drawing, pottery, quilting, photography, film, music and other visual arts.
The event runs from Sept. 1 to 30 and gives artists throughout that area the chance to showcase their artwork. Artists are encouraged to find a venue in which to feature their material and vice versa.
The CHGDA has 36 partners in dozens of communities throughout the province's southwest corner and southeast Alberta.
Blaine Filthaut, owner and artist with the Broken Spoke Fine Art Gallery and Gift Store in Maple Creek, explained that September is the best month for his business since "a different type of tourist travels at that time." Furthermore, since there are few scheduled activities across the area, the CHGDA wanted to fill that month in an organized way.
"The concept comes from almost like a city art walk, where you go on a third Thursday of the month are walks at this location, and you go," he said. "And on those concepts, usually what happens is an artist finds a venue or a venue finds an artist that wants to participate."
However, an art walk is impossible for small towns, especially when they are scattered across more than 42,000 square kilometres of southwest Saskatchewan, Filthaut continued. This is unfortunate since there are "a huge amount of great artists" in the area.
"Like the whole area, I'm saying there are many artists not well known, and art as a culture in Saskatchewan isn't the highest thing on the list, either, so this is also a nice way to be promoting the arts," he added.
This festival also helps address the issue of towns holding activities and their neighbours not knowing about them. This event ensures all municipalities are aware of what's happening.
The CHGDA has a map on its website listing all 36 partners and the communities where they're located. This is important, said Filthaut, since some tourists like to engage in "map quests" where they use Google maps to find lodgings and restaurants in communities and then visit those places.
The organization's area stretches from Leader in the northwest to Val Marie in the southeast. Although Swift Current is not included as a partner but is on Highway 1, the CHGDA approached art galleries in that community and convinced a few to participate in the festival.
The festival provides a safe venue to tour, meet and discover art in southwest Saskatchewan in a COVID-19-safe environment, said Filthaut. That area of the province is also vast and diverse and features many kilometres of highway that pass through the sandhills, the grasslands, Cypress Hills and communities with great sights to discover.
The Cypress Hills Grasslands Destination Area spoke with Tourism Saskatchewan about this event, he continued, and while the government-run organization loved the idea, it was too late to support it due to uncertainty surrounding the pandemic. Yet, Tourism Saskatchewan said it might jump on board in 2022.
Even though the CHGDA could not obtain a provincial endorsement, the organization is still excited to host the month-long festival.
"We're looking forward to it. Everybody I've talked with, including from the artistic side, they think it could be here for a long time. It'll just grow … ," added Filthaut. "Once you get on the map and do a show, it just builds. But somebody's got to start it, and this is the start."
For more information, visit https://visitcypresshills.ca or the CHGDA Facebook page.