History Through Our Eyes: Dec. 17, 1987, cellular phones – Montreal Gazette
"Reliable Roger" was among the cellphone-owning commuters who were regular callers to CBC Radio traffic reporter Janet Torge.
Cellular phones were still a relatively new phenomenon on Dec. 17, 1987, when we published this photo by Allen McInnis of Roger Pelletier of St-Hilaire. It accompanied a story about Pelletier — nicknamed "Reliable Roger" — and three other cellphone-owning commuters who were regular callers to CBC Radio traffic reporter Janet Torge. They provided tips about traffic tie-ups and delays that she passed along to listeners to help with their own drives.
"Pelletier said he started calling the radio station mostly for something to do while he was stuck in traffic. Sometimes he calls out of frustration, or to warn other motorists about what awaits them," we wrote.
The cellphones then in use were a far cry from today's smartphones. They were clunky and the reception wasn't always so great. However, the convenience and flexibility they allowed were immediately apparent. Among the early adopters — for differing reasons — were real estate agents, who spent a lot of time outside of their offices, and organized crime figures, who valued them because they were hard to wiretap in those days.
Cellular phones were introduced in Canada in mid-1985. In November 1987, we reported that there were two rival cellular networks, Cantel and Cellnet Canada, with a total of about 100,000 subscribers. Service was only available in heavily populated areas and some of the corridors between them.
And in those days, prices were considerably higher than they are now. On Sept. 24, 1987, we published an advertisement headlined, in capital letters,"PRICE BREAKTHROUGH." It offered a CT-300 phone for $2,495, or for lease at $69.95 a month, including the charging holster.
And of course, there is another thing that has changed: Calling from hand-held phones is now illegal for drivers.
Related
Xiaomi Redmi Note 10 major leak reveals design, Snadragon 678 chipset – GSMArena.com news – GSMArena.com
Xiaomi will announce its Redmi Note 10 lineup on March 4 but the phone keeps leaking all over the palce. After we saw its box and back panel, now we get to learn more about the phone itself, including screen, charging, and chipset.
The Redmi Note 10 will be powered by a Snapdragon 678 – a slightly enhanced SD675, built on the 11nm LLP process. It will have an overclocked main CPU dual-core cluster at 2.2 GHz, while a 5,000 mAh battery will keep the lights on.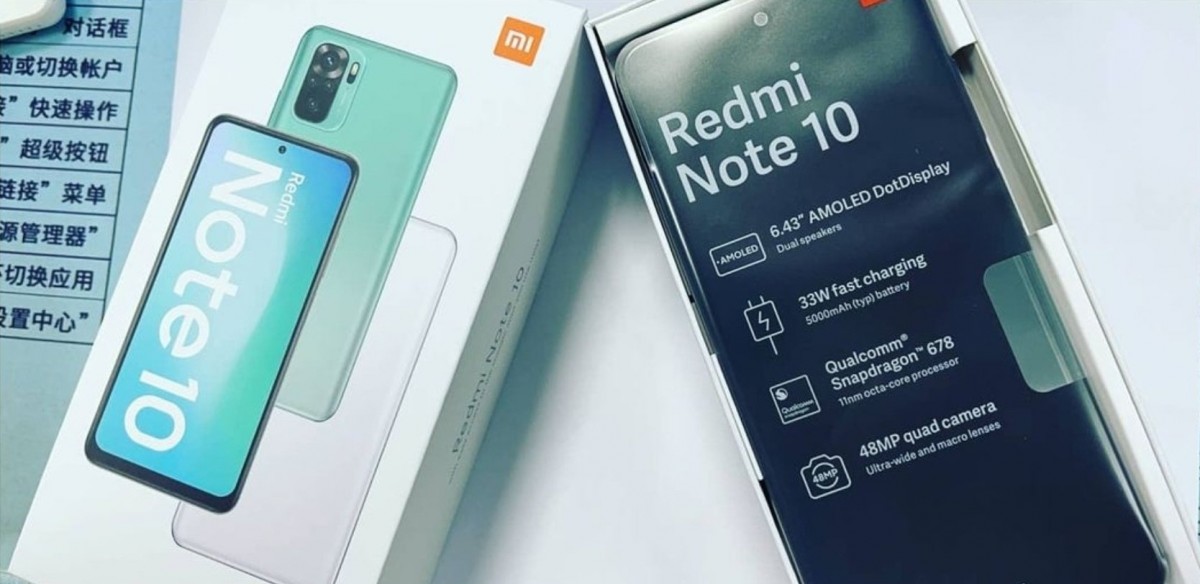 The battery is a ever so sslightly smaller than the Redmi Note 9's (which had a 5,020 mAh power cell) but will bring 33W fast charging, becoming the first non-Pro Redmi Note to have such high rates.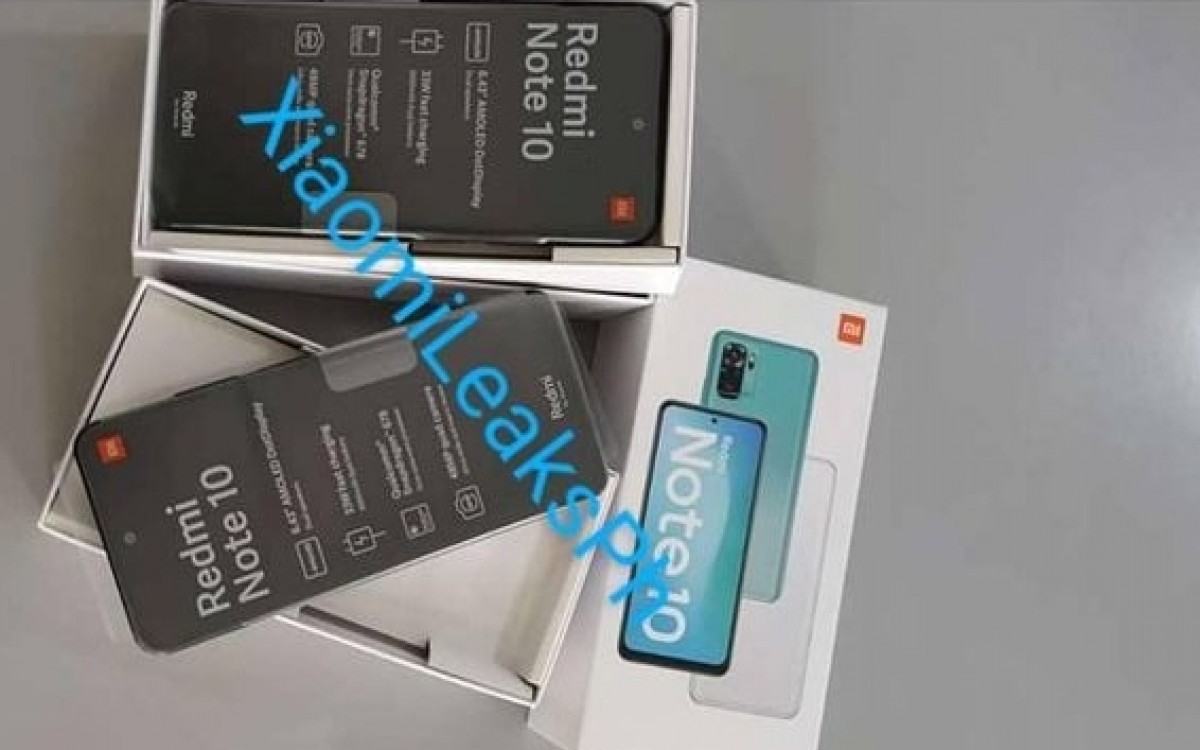 The image also reveals a 6.43" Super AMOLED screen with a single punch hole for the selfie camera in the middle. This Redmi Note 10 will also have dual speakers, which is hardly any surprise – there'll be a dedicated one on the bottom, while the earpiece on top will act as the other channel.
Source 1 (deleted) • Source 2 | Via
Vivo S9 5G confirmed to feature Dimensity 1100 and UFS 3.1 – gizmochina
Today, Vivo rolled a promo video of the Vivo S9 5G smartphone that is slated to launch on March 3 in China. The design of the Vivo S9 5G was revealed last week through its official renders. Today's promo video teases the handset in real and confirms some of its key features.
The short video reveals that the Vivo S9 5G has a wider notch on the display like the predecessor Vivo S7 5G smartphone. The notch houses a dual selfie camera system. The company confirmed last week that it includes a 44-megapixel lens as the primary selfie camera.
The backside of the Vivo S9 5G has a rectangle-shaped module for its triple camera system. Leaks have claimed that it includes a 64-megapixel main camera. The promo video confirms that the Vivo S9 5G is powered by the Dimensity 1100 chipset and UFS 3.1 storage.
Speaking of Dimensity 1100, the handset has appeared with the chipset and 12 GB of RAM on Geekbench. The handset can be seen running on Android 11 OS. In the single-core test, the handset scored 860 points and it recorded a score of 3532 in the multi-core test.
Other leaks have revealed that the Vivo S9 5G will sport an AMOLED screen that offers a 90Hz refresh rate. The device could be housing a 4,100mAh battery that supports 33W fast charging.
The Vivo S9e 5G is also going to launch with Vivo S9 5G on Wednesday. The company has confirmed that the device will sport a 32-megapixel selfie camera. Past reports have revealed that the Vivo S9e has specs like Dimensity 820 chipset, 8 GB of RAM, and a 4,100mAh battery with 33W fast charging.
RELATED:
[embedded content]
ALWAYS BE THE FIRST TO KNOW – FOLLOW US!
'Genshin Impact' Reveals Hu Tao Banner Date, Time And Rate-Up 4 Stars – Forbes
Things are getting real as Hu Tao is nearly upon us in Genshin Impact. After showing off the character yesterday, Genshin Impact has now confirmed the date, time and her companion 4 stars for her banner.
Hu Tao will arrive:
Tuesday, March 2 at 18:00 server time (usually in the afternoon in the West).
She will have Xiangling, Chongyun and Xingqiu as her 4 star rate-up buddies.
In addition to this, Hu Tao will get a story quest that will go live at the same time, and will be permanently unlocked and available if you have hit AR40 or above. A few days later on March 5, there will be a new Vishaps and Where to Find Them event, which may be one of the last for this patch.
Hu Tao's banner will be like the last two banners, Xiao and Keqing, and run for two weeks, as we are moving away from the three week rotations we saw for many months before this. I am not sure whether this is better for miHoYo or the players. More banners means more chances at different heroes, but a shorter time means more limited availability and less time to grind Primogems during that period. Though there's a pretty hard limit on how many you can get, anyway. All in all I think it's probably…better? I'd rather have more banners more often, I think, especially if they're starting to bring back old featured characters like Venti, which they're doing in the next patch.
As we learned yesterday, Hu Tao is a pyro DPS hero, combining elements of Xiao's kit, where she sacrifices health to do elemental damage, and Childe, where she activates an elemental damage mode that lasts for a period of time, and marks enemies for constant DoT. She'll be a good addition to a team, though if you just got Xiao, it feels like she may serve kind of the same role, and certainly is not a support character, that much is clear.
I am still debating whether or not I'm going to go for Hu Tao. I just finished powering up Diluc who should occupy almost the same role as her on my team, plus he's a Claymore. I do have a spare level 90 5 star spear sitting around, waiting to be used by someone other than Xiangling, however…
Speaking of Xiangling, I have both her and Chongyun constellation maxed, so not feeling those rate-ups. I do need a lot more of Xinqiu, however, so if I get him, that will be nice, and he makes for a great support with his rain swords.
Anyway, see you next Tuesday.
Follow me on Twitter, YouTube, Facebook and Instagram. Pick up my sci-fi novels the Herokiller series, and The Earthborn Trilogy, which is also on audiobook.