How Can We Prevent Another Guo's GTV Investment Scheme? – The Deep Dive
Almost a year ago, the Securities and Exchange Commission (SEC) issued a cease-and-desist on Steve Bannon and Guo Wengui's GTV Media Group, along with parent firm Saraca Media Group and Guo's Voice of Guo Media. The collective has been identified as offering unregistered securities and was able to raise US$487 million from more than 5,000 investors between April 2020 to June 2020.
While all is said and done–the respondents were ordered to pay around US$539.4 million in disgorgement and penalties and has paid around US$455.5 million back so far–one could wonder how this kind of investment scheme slipped through the cracks.
Second-hand retail investment
In April 2020, months before the US general elections, GTV and Saraca launched a stock offering to sell between 20 million and 200 million shares of GTV common stock at US$1.00 per share, representing Saraca's 10% equity in GTV. In total, the entities were able to sell approximately US$339 million worth of shares to more than 1,000 investors. Based on the company's promotion about the stock offering, the minimum amount for investing was at US$100,000.
But that was not enough for the companies. The Guo-led media firms also tapped Voice of Guo–giving the latter a one-page Limited Purpose Agency Agreement–to distribute further GTV shares for investors who want to put in investments below the US$100,000-minimum.
"VOG then solicited investors and collected investor funds for the purpose of purchasing shares of GTV stock on their behalf. There was no minimum investment amount to invest in the Stock Offering through VOG and investment amounts were generally in the amount of $100 or more," read the SEC decision back in September 2021.
The move raised an additional US$114 million from more than 4,500 investors. None of these investors who bought through Voice of Guo were ultimately issued shares.
In both offerings, the majority of the investors were unaccredited.
While pooling funds for an investment is a common practice, one could argue the limits (or the lack thereof) to which retail investment can go–especially through a second-hand agent at that.
Invest-ception
A typical investment is usually based on an investor's faith in the investee's corporate governance, including business and investment acumen. While technically not illegal, investing pooled investments in another investment vehicle that will in turn utilize it to hedge its own investment bets is arguably far too removed from control of the original investee.
Shortly after raising the funds from the stock offering, Saraca is said to have transferred US$100 million to a certain "Hedge Fund A for purposes of investing in the fund." The hedge fund takes positions in various Asian currencies, particularly the Hong Kong dollar–also arguably far from GTV's media business in which most of the investors were sold to for their investment.
"By late July 2020, Hedge Fund A had invested $30 million of Saraca's $100 million transfer and, to date, that $30 million investment in Hedge Fund A has lost approximately $29.2 million in value," the decision read.
A school of thought might describe investment as learned gambling, but having a supposed freehand on utilizing funds that were invested in a specific company operating within a specific industry should at least raise some red flags.
Coins and dollars in one wallet
Completing the US$487 million investment raised by Guo's media companies is an additional US$34 million collected from its coin offering–giving investors so-called digital assets G-Coins and G-Dollars in exchange. Most of the investors in this coin offering "invested no more than $10,000" each and the companies "never inquired as to the financial or investment background of these investors."
As part of promoting G-Coin, GTV and Saraca launched promotional materials on its platforms, touting G-Coin's promise to be merged into G-Dollars that would soon "be usable to purchase goods or services or exchange for gold or fiat currency." But, apparently, it was all a smoke show.
"As part of its solicitation of G-Coin and G-Dollar investors, the G Entities did not provide investors with financial information about the plan to develop any digital asset or platform, or any written offering materials, including, for example, a white paper or private placement memorandum," read the decision.
On top of that, investments from the coin offering–effectively tied to a more volatile digital currency–were commingled with proceeds from the stock offering, all pooled in GTV's bank accounts.
Unregistered yet invested
What could be the most glaring slip up in this investment scheme is the fact that both securities were unregistered. Voice of Guo, which was tasked to offer stocks to investors, is also not registered with the SEC "in any capacity," let alone a registered broker.
The commission underscored that "no registration statements were filed or in effect for the G Entities' offers and sales of securities," in both the stock and coin offering–a clear violation of the Section 5(a) of the Securities Act.
How they were able to offer and successfully sell unregistered securities is still a mystery, and yet not an uncommon conundrum in the investing space. An investor would be smart to avoid any unregistered offerings unsecured by protection laws; if these illegal securities were misrepresented as registered, it could represent a more sinister violation than just failing to register.
If only there was a way to warn investors about unregistered securities being offered to them…
---
Information for this briefing was found via the SEC. The author has no securities or affiliations related to this organization. Not a recommendation to buy or sell. Always do additional research and consult a professional before purchasing a security. The author holds no licenses.
FXM VENTURE – Offers News Investment Platform – GlobeNewswire
Glasgow, Scotland, Aug. 13, 2022 (GLOBE NEWSWIRE) — With the intention of being one of the top investment platforms for investors of all stripes, FXM Venture was established in July of 2020. FXM has been extending its impact to adjacent nations thanks to the vision and leadership of its core members.
BACKGROUND OF FXM VENTURE
Ten significant individuals were involved in the founding and early development of FXM Venture, with the goal of establishing this investment fund's brand on a global scale. And today, 100 members work in 6 transnational branches and continue their tradition. In addition to being directed and run by professionals with decades of expertise in a variety of sectors, including finance, investing, marketing, and technology, FMX is also run by vital departments like: customer service personnel, technical staff,…
Additionally, in just two years (starting in July 2020), FMX has called for a total investment of 8 million USD.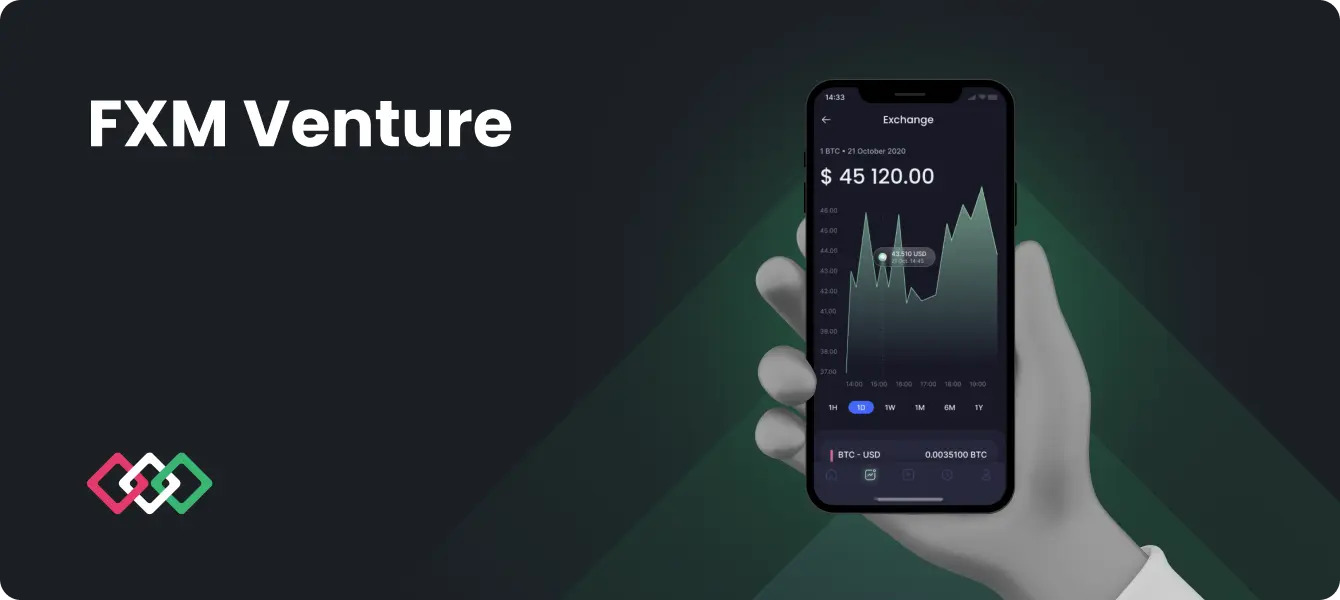 HOW DOES FXM VENTURE WORK?
For both long- and short-term traders, funding rates are regular payments. Investors are free to select a transaction based on their financial situation and liquidity. Users can, in particular, withdraw money at any moment and get interest.
At FXM Venture, we have experienced traders in both Forex and Cryptocurrencies allowing us to build a stable financial foundation to increase the returns of our investors.
FXM also has AI technology in trading approaches to Real-time forecasts of hundreds of scenarios, execution strategies, and commercial alliances, in addition to our research, market neutral algorithms by monitoring market movements and building trading algorithms. Our primary goal is to establish a win-win relationship between the customer and the firm, in which FXM Venture develops specific investment plans and strategies, while investors can then choose suitable investment packages, together with FXM consider and select specific investment plans.
ORIENTATIONS AND VISIONS
By expanding its operations and financial system in 2022, FXM aims to become one of the best legitimate funds in the world. To that end, 4 additional branches will be opened, and recruiting efforts will be stepped up to reach our target of 200 members.
In terms of financing, FXM VENTURE's aim is to raise our fund up to $15 million.. Aside from that, FXM equips you with the resources you need to be completely confident in your investment decisions. Furthermore, you may invest with FXM with complete confidence because here are what make FXM different:
TRANSPARENT TRANSACTIONS
MULTI-ASSET PLATFORM
PROFESSIONAL TRADER TEAM
AI TECHNOLOGY
SECURED DEPOSITS AND WITHDRAWALS
24/7 CUSTOMER SUPPORT SERVICE
LIVE TRADING
FXM does not intend to stop at satisfying almost 30,000 customers who have been using services and investing in FXM (with a customer satisfaction rate of 78% and a customer return rate of 85%), FXM is as complete as possible with the goal of increasing the number of clients to 50,000 in the next quarter with a satisfaction level of over 90%.
PACKAGES AND REFERRAL
Visit the website for more information
And also, Remember to refer friends to be rewarded with $25 for every friend who joins and registers at least one package — with no cap on the number of people you can refer, and gain matching income on their profits: F1 (10%), F2 (5%), F3 (3%), F4 (2%).
Media details:
Company Name: FXM Venture
Email:contact@fxmventure.com
City: Glasgow
Country: Scotland
Website: https://fxmventure.com
Telegram group: https://t.me/fxmventure_official_chat
Telegram channel: https://t.me/fxmventure_official_channel
Twitter: https://twitter.com/FxmVenture
There is no offer to sell, no solicitation of an offer to buy, nor a recommendation of any securities or any other products or services. Furthermore, nothing in this PR should be construed as a recommendation to buy, sell or hold any investment or security, or to engage in any investment strategy or transaction. It is your responsibility to determine whether any investment, investment strategy, security or related transaction is suitable for you based on your investment objectives, financial situation and risk tolerance. Please consult your business advisor, attorney or tax advisor regarding your specific business, legal or tax situation.

PepsiCo Makes $550 Million Celsius Investment As Hip Hop Mogul Sues For His Shares – Forbes
PepsiCo
PEP
has its sights on gaining a bigger share of the energy drink with a $550 million investment in Celsius Holdings. The energy drink maker is also at the center of a lawsuit between Russell Simmons and his ex-wife Kimora Lee Simmons along with her husband Tim Leissner, as he tries to retrieve his shares in Celsius back from them. Allegedly Kimora Lee and Leissner transferred and were using his shares of Celsius as collateral to pay a bond in connection with these criminal charges. Leissner already pleaded guilty, and agreed to forfeit $43.7 million for his role in the Malaysia 1MDB scandal that cost Goldman more than $3 billion. Simmons alleges that his shares of Celsius are being used as collateral to pay a bond in connection with these criminal charges.
The Breakdown You Need To Know:
Celsius recorded a first-quarter domestic revenue increase of 217% to $123.5 million and the long-term distribution deal gives Pepsi a minority stake of about 8.5%. The brand, which doesn't use artificial preservatives or sugar, adds to PepsiCo's energy drink portfolio, which already includes Rockstar as well as Mountain Dew drinks Amp, Game Fuel, and Kickstart. CultureBanx reported that with these types of returns it's easy to see why Simmons wants his shares back from the couple.
Quick Recap on how these three people ended up in this situation. Goldman Sachs
GS
last year agreed to pay the Malaysian government $3.1 billion, to settle claims in the 1Malaysia Development Berhad (1MDB) fund. One of the main people who got the bank involved in this scandal was Kimora Lee's Simmons husband Tim Leissner.
The bank swiftly parted ways with him after his shady dealings with Jho Low came to light. In November 2018, when Leissner agreed to pay $43.7 million toward victim compensation, it was in order to avoid jail time.
In his claim, Simmons says Kimora and Leissner "knew full well that Leissner would need tens of millions of dollars to avoid jail time, stay out on bail, and forfeit monies for victim compensation." Simmons claims they used their Celsius shares as collateral for Leissner's bail, and he wants his shares returned.
Now Russell wants no financial part in keeping Leissner out of jail. In a letter sent to his ex-wife Kimora Lee on May 5, 2021, he was pleading with her to do the right thing and avoid a lawsuit. He wrote that "I am shocked and saddened to see how your side has behaved in response to my repeated attempts to get an agreement from you to rightfully and legally reaffirm my 50% of the Celsius shares..which have been locked up with the government after being used for your husband's bail money."
What's Next:
A representative for Kimora Lee said "Kimora and her children are shocked by the extortive harassment coming from her ex-husband, Russell Simmons, who has decided to sue her for shares and dividends of Celsius stock in which Kimora and Tim Leissner invested millions of dollars." At this point Russell is asking a judge for damages against Kimora and Leissner and believes he should be awarded restitution for interest and equal value for the wrongfully obtained shares.
Saskatchewan Leads Provinces In Building Construction Investment | News and Media – Government of Saskatchewan
Released on August 12, 2022
Saskatchewan first among the provinces in year-over-year growth
Today, Statistics Canada released June 2022 Investment in Building Construction numbers, which showed Saskatchewan with a 63.0 per cent increase (seasonally adjusted) compared to June 2021, ranking first among the provinces in terms of percentage change.
Saskatchewan also had strong month-to-month growth for building construction investment with a 17.6 per cent increase (seasonally adjusted) between May 2022 and June 2022, second among the provinces. The value of building construction investment in June 2022 was $464 million, the highest monthly investment in the province since August 2013.
Investment in residential building construction also saw strong month-to-month growth with an increase of 24.0 per cent.
"Saskatchewan's economy is moving full steam ahead as we advance our Government's strategy to increase our exports and attract investment into the province," Trade and Export Development Minister Jeremy Harrison said. "Saskatchewan is a global leader in the sustainable production of the food, fuel and fertilizer that the world needs, a reality that will lead to more jobs and opportunities in our province for years to come."
The latest Statistics Canada Labour Force Survey showed there were 581,600 people employed in July 2022 – an increase of 24,400 jobs (+4.4 per cent) compared to July 2021, the third highest percentage increase among the provinces. The seasonally adjusted unemployment rate of 4.0 per cent remained the second lowest among the provinces, a decrease from 7.1 per cent in July 2021 and well below the national average of 4.9 per cent.
Saskatchewan has ranked highly in a number of other key economic indicators in recent months, including June 2022 merchandise exports, which had the second highest year-over-year growth among the provinces at 57.3 per cent and June 2022 building permits, which had the second highest month-to-month growth among the provinces at 15.8 per cent and the third highest year-over-year growth at 27.4 per cent. June 2022 urban housing starts had the second highest year-over-year growth at 87.0 per cent, compared to the national increase of 0.2 per cent (unadjusted).
-30-
For more information, contact:
Jill Stroeder
Trade and Export Development
Phone: 306-787-6315
Email: Jill.stroeder@gov.sk.ca