How Free College Can Help Remake the U.S. Economy – Bloomberg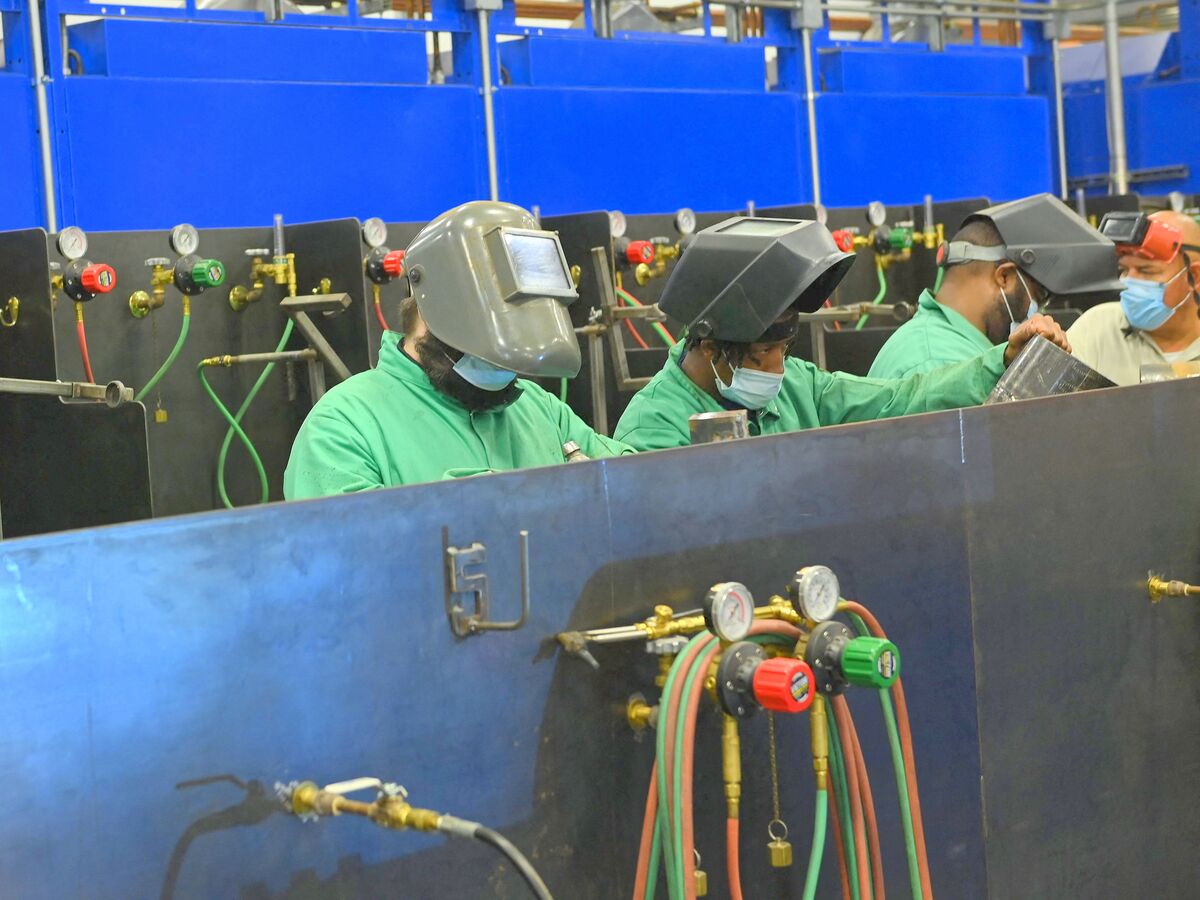 As the Democrats' budget bill takes shape, higher education policy is once more a point of contention. It's a good time to rethink the country's approach to higher ed, which has become increasingly contradictory and unsustainable in recent decades. Most importantly, policymakers should ponder how to make U.S. colleges both an engine of upward mobility and a support system for key industries.
Many people who focus on the problems in the U.S. university system consider only rising tuition and student debt. Others are preoccupied with inequities at elite universities like the Ivy League. Both concerns are legitimate, but the challenges extend far beyond these issues. Start with the fact that the university system has grown increasingly inequitable. As of right now, students from lower-income backgrounds with high test scores are less likely to graduate than high-income students with low scores:
Low Vaccination Rates are Hurting Southeast Asia's Economy: ADB – The Diplomat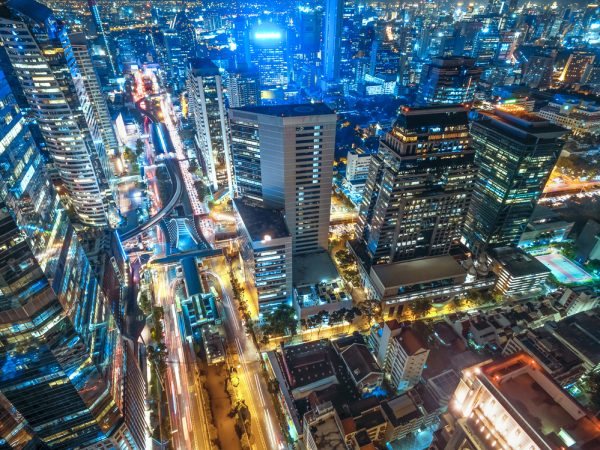 Economic growth in Southeast Asia is beginning to fall behind other parts of the region due to the region's continued struggles with outbreaks of the disease and the sluggish rollout of COVID-19 vaccines, the Asian Development Bank said today.
In an update to its Asian Development Outlook report, the Manila-based multilateral bank stated that growth in the 46 nations of what it terms "developing Asia" is projected to reach 7.1 percent this year, down slightly from its 7.3 percent forecast in April. Despite this small downgrade, this year's growth estimate is a marked improvement over the 0.1 percent contraction that the region saw last year.
Within the region, however, "growth paths are diverging, with economies that have successfully contained the pandemic or are making good progress on vaccination programs forging ahead," the report stated.
Among the problem regions is Southeast Asia, where the ADB has cut its growth projections due to the region's struggle to contain outbreaks of COVID-19, continued lockdowns and restrictions, and slow vaccine rollouts.
Southeast Asia's regional growth projections for 2021 and 2022 have been lowered to 3.1 percent and 5.0 percent, respectively, from forecasts of 4.4 percent and 5.1 percent in April. The region has also seen the largest gap – 8.6 percent – between economic forecasts for 2021 and pre-pandemic projections.
"Southeast Asia will recover at a much slower pace than earlier projected," the report stated, resulting in weaker than expected growth rates in nine out of the subregion's 11 economies. It added that the region's recovery "continues to be curtailed by recurring spikes of COVID-19 cases, resulting in the reimposition of stringent containment measures in some economies, including the Philippines."
The downgrade is more significant in the case of certain major economies in the region, including Thailand (0.8 percent down from 3 percent in April), Indonesia (3.5 percent down from 5 percent), and Malaysia (4.7 percent down from 6 percent).
Vietnam, which had the distinction of being the only Southeast Asian nation to register positive growth in 2020, has seen its outlook for 2021 slashed from 6.7 percent in April to 3.8 percent now.
Myanmar, in the throes of a severe political crisis, will see its GDP contract by an astounding 18.4 percent this year, down from what now seems like an optimistic projection of a 9 percent contraction in April.
The one Southeast Asian nation to see an upgrade in its economic outlook was Singapore, where high vaccination coverage – the country has fully vaccinated more than three-quarters of its population – will "continue allowing the economy to benefit from the rise in global demand."
While much of Southeast Asia managed to avoid the worst of the pandemic in 2020, the Delta variant of the virus has scythed its way through many countries in the region in recent months. This has exposed governments' complacency in sourcing vaccines, with just three of the region's 11 nations – Singapore, Cambodia, and Malaysia – having fully vaccinated a greater proportion of their populations than the United States (51.8 percent of the population) and the European Union (58 percent). Six have fully vaccinated less than a third.
According to the ADB report, "the uneven progress of vaccinations is contributing to the divergence of growth paths in developing Asia," as economies like China, Singapore, and Taiwan that have vaccinated larger proportions of their populations experience a quicker recovery from the pandemic slump. In its report, the ADB raised its forecast for "developing" East Asia, a region that includes China and South Korea, by 0.2 percentage points to 7.6 percent.
The development suggests that the impacts of Southeast Asia's sluggish reaction to the latest outbreaks of COVID-19, including both the avoidable delays in beginning vaccine distribution and the unavoidable challenges of gaining access to adequate supplies, will continue to have long-term economic effects.
Even then, the region will remain vulnerable to a host of challenges, "including the emergence of new variants, waning vaccine effectiveness, geopolitical tensions, and the resulting disruptions to global supply chains.
ECB Says Ignoring Climate Change May Decimate Europe's Economy – Bloomberg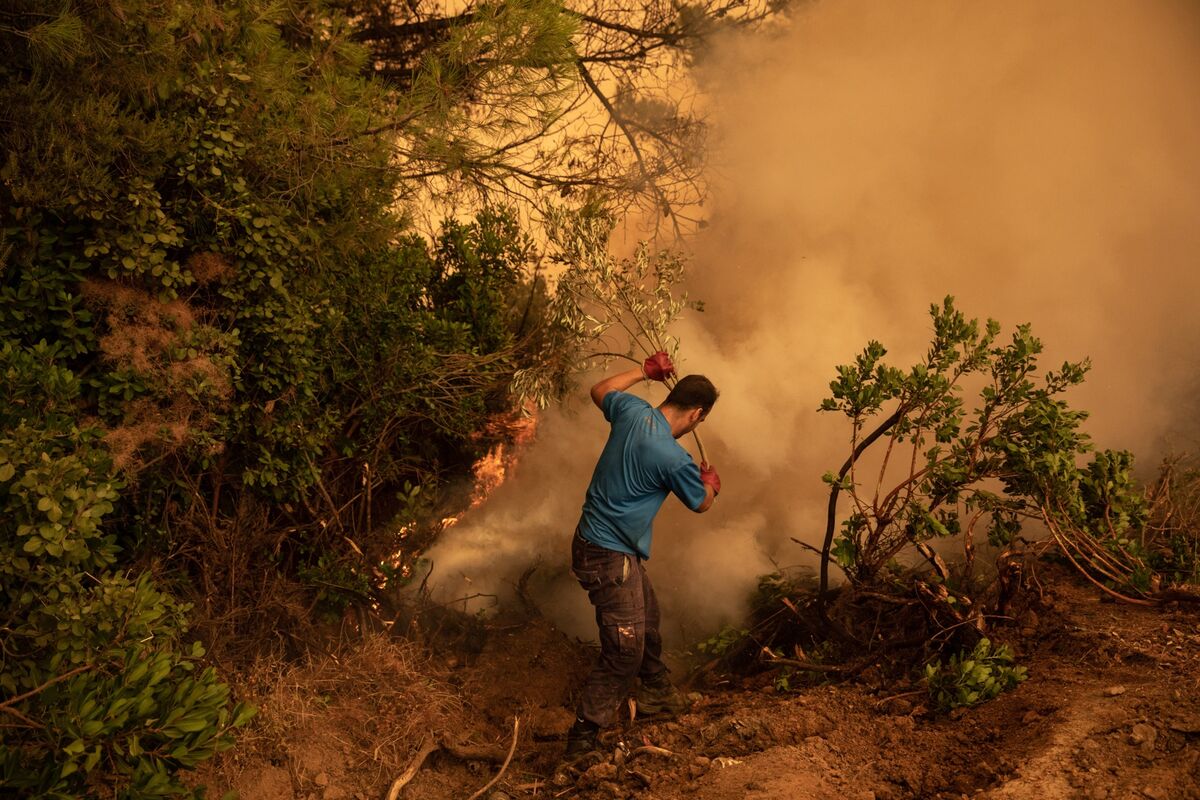 Sign up for the New Economy Daily newsletter, follow us @economics and subscribe to our podcast.
A failure to introduce policies to mitigate climate change could significantly lower Europe's economic output by the end of the century, according to the European Central Bank.
Rising Energy Poses Big Inflationary Threat To U.S. Economy – Forbes
Fears about inflation are rampant in Europe where natural gas and power shortages are colliding with the onset of winter to drive energy prices to record-breaking levels. Mix in the effects of supply chain bottlenecks caused by the global pandemic and you have a dangerous cocktail of rising prices and falling purchasing power of must-have energy products.
And while the situation in the United States is not as bad, consumers and investors can't afford to be complacent. Wall Street traders are watching what's happening in Europe and anticipating inflation will continue to rise on these shores, too.
Concerns about the most recent Consumer Price Index (CPI) report put the jitters in traders that knocked the wind out of the sails of the stocks market. The year-over-year CPI rose 5.3 percent over its level last August and the core CPI is up 4 percent over the same period. That's a slight decrease from where they were in July, but it's still double the 2 percent inflation rate targeted by the Federal Reserve.
U.S. consumer prices increased at their slowest pace in six months in August, however those figures ignore the volatile food and energy components of the market. Consumers don't have the luxury of ignoring rising prices for energy commodities like crude oil, natural gas, gasoline, and diesel. The cost of energy impacts prices throughout the supply chain – from production to transportation – and those extra costs ultimately filter down to the consumer at the end of the line.
Benchmark Brent crude oil now trades above $75 a barrel, or more than 45 percent above where it started the year, and analysts warn that a tightening oil market could prompt further gains.
Average U.S. retail gasoline prices are some 50 percent higher than a year ago at $3.19 a gallon, and with crude feedstock costs rising and some refineries still constrained after Hurricane Ida, they could also move higher.
The situation is most alarming in natural gas, which many consumers rely on to power and heat their homes. At over $5 per million Btu, benchmark Henry Hub natural gas prices are more than twice as high as a year ago, at an annualized rate equal to a $109 billion increase to consumers. The Energy Information Administration (EIA) reports that working natural gas stocks are 17 percent lower than a year ago and 7 percent below the five-year average.
Gas shortages in Europe and Asia are drawing more U.S. gas abroad as exports of liquefied natural gas (LNG), exacerbating market tightness here despite America's vast gas reserves. The EIA says that natural gas exports are up 41 percent from a year ago.
The consultancy S&P Global Platts calculates that Henry Hub prices would have to increase to $10 per million Btu to provide incentive to U.S. producers to fulfill domestic natural gas demand rather supply the export market. At those price levels, which the United States experienced in 2008, would cause demand destruction in the manufacturing sector. Many manufacturers that consume large quantities of natural gas can no longer compete in the market at those prices, which results in a loss of jobs.
Low gas inventories and rising prices are a concern because the United States should now be building stocks for the winter when the heating season creates peak demand. The market is now in what's known as a "shoulder season" when demand is structurally lower because the market is in between robust summer cooling demand and peak winter heating demand.
Instead, American consumers could be facing an uncomfortable winter if natural gas prices spike at the same time as crude oil and refined products push higher while the economy continues to recover from the pandemic.
It's a dangerous prospect, particularly for lower income families who are hurt most by rising energy prices. A 50-cent-a-gallon increase in retail gasoline prices may not dent the wallet of wealthier consumers, but it can be incredibly painful for those with lower or fixed incomes.
And there's another side to inflation in energy that can squeeze consumers. Investors use commodity markets to hedge their inflation risk, meaning they buy oil and gas futures contracts to hedge against the risk of consumer prices rising across the board. This speculative buying can drive up the price of the underlying commodity for consumers.
The Biden administration is understandably worried about rising energy prices but its attempts to blame the oil and gas industry are off base and show a lack of understanding of energy markets.
President Biden recently suggested that something was amiss with gasoline prices and that the White House would examine the practices of market players for speculation. But what the White House will find is merely the forces of supply and demand at work.
Gasoline and diesel demand has returned to pre-pandemic rates in the U.S., as well as in the critical markets of Europe and China. U.S. refiners are working to supply customers both at home and abroad through exports, but Ida temporarily disrupted that effort, and roughly 25 percent of crude and natural gas production from the U.S. Gulf of Mexico were shut for about two weeks after the storm made landfall.
Ida is likely to have long ripple effects on the market for refined products, with some experts estimating at least 30 million barrels of diesel, gasoline, jet fuel and others will go unproduced due to the storm's impact on refineries.
Typically, higher energy commodity prices would call for greater supply from producers. But these are not ordinary times. Intense environmental, social and governance (ESG) demands on producers have prompted most to stop investing aggressively in growth.
While investors are largely to blame, the Biden administration has also sullied the investment climate for U.S. oil and gas producers with policies aimed at curtailing fossil fuel production to combat climate change.
The decision by Biden to cancel the Keystone XL pipeline project and attempt to halt leasing on federal lands and waters sends a stark message to the industry and its investors.
Democrats' proposed $3.5 trillion budget reconciliation — which is more than twice the combined budgets of all 50 states — would only exacerbate the inflationary pressures that are already raising prices for American families.
The bill includes several climate initiatives that would punish U.S. oil and gas producers, including a fee on methane emissions and higher taxes and royalties. These higher costs would ultimately be passed on to consumers.
U.S. energy expenditures totaled $1.2 trillion in 2019 and clocked in at a per capita rate of $3,728. This accounted for about 6 percent of gross domestic product, so rising energy prices could have a brutal effect on the economy while it continues its fragile recovery from the pandemic.
Lawmakers should look hard at Europe's energy crisis before closing the door on the U.S. oil and gas industry, because we could be next unless pragmatism prevails.