How Jay Powell explains the bond market: Morning Brief – Yahoo Canada Finance
This article first appeared in the Morning Brief. Get the Morning Brief sent directly to your inbox every Monday to Friday by 6:30 a.m. ET. Subscribe
Thursday, July 29, 2021
Things happen in markets, according to the Fed chair
The Federal Reserve wrapped up its latest two-day policy meeting on Wednesday, and offered investors a few surprises.
As Yahoo Finance's Brian Cheung notes, the Fed's statement and subsequent press conference from Fed chair Jerome Powell "hinted that the U.S. economic recovery is getting closer to a place where it may not need as much monetary support."
But that day is not today.
So dedicated Fed-watchers now turn their attention to the Jackson Hole Economic Symposium later next month, and await Powell's comments on when (and if) the central bank might begin altering its pace of asset purchases.
And while most of the questions Powell faced Wednesday revolved around inflation and how long transitory pricing pressures might last, woven into this conversation was a discussion of what's been gnawing at the Treasury market over the last several weeks.
When the Fed released its June policy statement on June 16 and released a projection for future interest rates that was more aggressive than investors had anticipated, the 10-year Treasury yield was sitting near 1.6%. As of Wednesday, the 10-year yield was just below 1.3%.
And this move lower in Treasury yields has coincided with a resurgence in the big cap tech trade, a fade in the re-opening trade, and plenty of investor discomfort in both the equity and fixed income markets over the last several weeks.
"In terms of what's been happening in bond markets, I don't think there's a real consensus on what explains the moves between the last [Fed] meeting and this meeting," Powell said Wednesday.
"We've seen long-term yields go down significantly," Powell added. "Some of it is a fall in real yields, which may have been connected to, some speculate…sentiment around the spread of the Delta variant and concerns about growth."
The 10-year real yield, which reflects what investors expect the inflation-adjusted return on a 10-year note purchased today will be over the next 10 years, is currently near a record low of around -1.1%. But as Powell noted, there is also plenty about the recent move in Treasury yields that cannot — and perhaps need not — be explained.
"And there are also so-called technical factors," Powell said, "which is where you put things that you can't quite explain. I don't see in any of that that there is anything that really challenges the credibility of our framework."
And in this response, we think Powell outlines how deciphering financial market moves involves a balance of prescription and description. It is descriptive to note that Treasury yields have declined in the last two months with some real yields falling to record lows.
Offering a prescription — or a unified, definitive account of why such-and-such happened — will always prove more elusive. And may end up being flat out incorrect.
Investors focused on timing swings in markets and profiting from these changes through time will, of course, have stories to tell about what is moving where and why. These stories are what keep the lights on at Yahoo Finance, and elsewhere across the financial world.
But Powell's vantage point on markets is one that allows the Fed chair to note changes in prices and monitor situations carefully. And as Powell said Wednesday, "we're prepared to use our tools as appropriate."
By Myles Udland, reporter and anchor for Yahoo Finance Live. Follow him at @MylesUdland
What to watch today
Economy
8:30 a.m. ET: Initial jobless claims, week ended July 24 (385,000 expected, 419,000 during prior week)

8:30 a.m. ET: Continuing claims, week ended July 17 (3.192 million expected, 3.236 million during prior week

8:30 a.m. ET: GDP annualized, quarter-on-quarter, second quarter (8.5% expected, 6.4% in first quarter)

8:30 a.m. ET: Personal consumption, second quarter (10.5% expected, 11.4% in first quarter)

8:30 a.m. ET: Core personal consumption expenditures, quarter-over-quarter, second quarter (6.0% expected, 2.5% in first quarter)

8:30 a.m. ET: Pending home sales, month-on-month, June (0.5% expected, 8.0% in May)
Earnings
Pre-market
Post-market
Top News
Fed says US economy making progress as central bank ponders pullback [Yahoo Finance]
Robinhood IPO: Shares priced and set to trade Thursday [Yahoo Finance]
McDonald's Q2 earnings, sales jump on chicken sandwiches, promotions [Yahoo Finance]
Facebook's online ad spending, recovery drive Q2 earnings beat [Yahoo Finance]
U.S. Senate advances roughly $1 trillion bipartisan infrastructure bill [Reuters]
Yahoo Finance Highlights
Pfizer: 'No issues' in testing for COVID-19 kid vaccine as Delta variant rises
China's Big Tech crackdown is about protecting the Communist Party
These were America's biggest consumer complaints of 2020
—
Follow Yahoo Finance on Twitter, Facebook, Instagram, Flipboard, LinkedIn, YouTube, and reddit
Oil Prices Jump As Crude, Fuel Inventories Continue To Fall – OilPrice.com
By Julianne Geiger – Sep 21, 2021, 3:39 PM CDT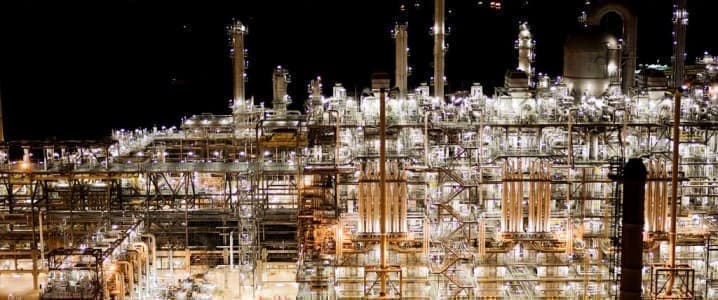 The American Petroleum Institute (API) on Tuesday reported a draw in crude oil inventories of 6.108 million barrels for the week ending September 17.
It exceeded the analyst expectations who had estimated a loss of 2.400 million barrels for the week.
In the previous week, the API reported a draw in oil inventories of 5.437 million barrels—a larger loss than the 3.903 million barrel draw that analysts had predicted.
Oil prices rose on Tuesday leading up to the data release, with U.S. crude oil inventories falling weekly, OPEC+ production that is not as strong as the market had anticipated, and depressed oil production in the United States as a result of the aftermath of Hurricane Ida.
WTI rose 0.31% on Tuesday afternoon leading up to the data release.
At 2:42 p.m. EST, WTI was trading at $70.51—a roughly $0.30 gain on the week and $0.22 gain on the day. Brent crude was trading up 0.70% for the day at $74.44.
Oil inventories in the United States have drawn down considerably so far in 2021, shedding more than 76 million barrels according to API data, and below pre-pandemic levels. Meanwhile, the EIA's latest data suggests that crude oil inventories in the United States are now 7% under the five-year average for this time of year, at 417.4 million barrels.
Most recently, U.S. oil production has been down more than a million bpd over the last couple of weeks, sitting at just 10.1 million bpd for week ending September 10 as Hurricane Ida continued to shut in oil producers in the Gulf of Mexico. 16.64% of GoM oil production is still shut in today, according to the BSEE.
The API reported a draw in gasoline inventories of 432,000 barrels for the week ending September 17—compared to the previous week's 2.761-barrel draw.
Distillate stocks saw a decrease in inventories this week of 2.720 million barrels for the week, compared to last week's 2.888-million-barrel decrease.
Cushing inventories fell this week by 1.748 million barrels after last week's 1.345-million-barrel decrease.
By Julianne Geiger for Oilprice.com
More Top Reads From Oilprice.com: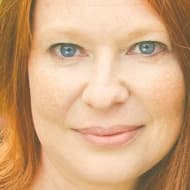 Julianne Geiger
Julianne Geiger is a veteran editor, writer and researcher for Oilprice.com, and a member of the Creative Professionals Networking Group.
B.C. preparing to offer COVID-19 vaccine to 6- to 11-year-olds once approved – Globalnews.ca
British Columbia is "actively preparing" to provide the Pfizer COVID-19 vaccine to children aged six to 11, if and when it receives Health Canada approval.
Provincial health officer Dr. Bonnie Henry said Tuesday there is optimism around approvals as phase two and phase three studies are finishing up.
The information from the studies will be part of data package being submitted over the next few weeks on how well the vaccines work and how safe they are, Henry said.

2:02


Study finds Pfizer vaccine safe and effective for children 5 to 11 years-old



"I think that's very good news," she told a news conference.
"That gives us just one more tool to be able to protect younger children against this virus."
But she was reluctant to put a timeline on when children may be eligible for the shot. In previous statements, Henry has pointed anywhere from the fall to the end of 2021.
On Monday, Pfizer said its research shows its product works for children aged five to 11 and that it will seek U.S. authorization for this age group soon.
But Henry said Tuesday they are looking at children between six and 11 being eligible.

3:47


Pfizer says their vaccine works for children 5-11



Health Canada has said several studies on children are underway by various vaccine makers, and that it expects them to provide data in the next few months.
Pfizer studied a lower dose of its two-dose vaccine in more than 2,200 kindergartners and elementary school-aged kids, mostly in the United States and Europe.
Preparing the vaccine at a lower dose could have some logistical challenges, however.
"We do know that there may be some delays before the manufacturing process," Henry said.
"This means the vaccine will be available to children in B.C., but we are preparing so that we're ready to offer it and we have all of the information that parents will need to make those decisions about whether their children should be immunized, and I think this will be very important, especially as we are into the school year again."
– with files from the Canadian Press
© 2021 Global News, a division of Corus Entertainment Inc.
China's Evergrande Crisis Could Drag Down Tether And Other Cryptocurrencies: CNBC After Hours – CNBC Television