How Nigerian forces opened fire on Protest in Lagos
Protest in Lagos against police brutality  turned bloody on Tuesday despite a state-wide curfew, with eyewitnesses telling News Media that multiple demonstrators have been shot by soldiers.
Demonstrators have taken part in daily protests across the country for nearly two weeks over widespread claims of kidnapping, harassment, and extortion by a police unit know as 
the Special Anti-Robbery Squad (SARS)
. Tuesday saw the state governor impose a 24-hour curfew and deploy anti-riot police to the city.
One witness at the protests, Akinbosola Ogunsanya, said the shooting began after the lights were turned off at the Nigerian city's Lekki tollgate. "Members of the Nigerian army pulled up on us and they started firing," he said. "They were shooting, they were firing straight, directly at us, and a lot of people got hit. I just survived, barely."
Ogunsanya added that barricades on either side of the scene were blocking ambulances.
Another witness, Temple Onanugbo, said he heard what he believed were bullets being fired from his home nearby and that the sound lasted "for about 15 to 30 minutes."
Speaking to News Media from the scene of the shooting, Onanugbo said he saw "multiple bodies laying on the ground," when he arrived to help those injured.
The State Government has ordered an investigation into the incident, according to the Lagos Governor's spokesman, Gboyega Akosile. According to a tweet by Akosile, Lagos Governor Babajide Sanwo-Olu has also "advised security agents not to arrest anyone on account of the curfew."
The protests at the Lekki toll gate have been mostly peaceful, with demonstrators singing the national anthem, staging sit-ins, and praying.
Earlier in the day, Sanwo-Olu had imposed a 24-hour curfew, including the closure of all Lagos schools. Only essential service providers and first responders have permission to be on the streets of Lagos, which has an estimated population of more than 20 million people.
"Dear Lagosians, I have watched with shock how what began as a peaceful #EndSARS protest has degenerated into a monster that is threatening the well-being of our society," Sanwo-Olu tweeted as he announced the 4 pm (local time) curfew.
Death and severe injuries amid the protests have been reported since the weekend.
Amnesty International said on its Twitter account Tuesday that it has received "credible but disturbing evidence" of "excessive use of force occasioning deaths of protesters."
A 17-year-old died in police custody on Monday in Kano, a city in the north of the country, after allegedly being tortured, according the human rights group. Many protestors and journalists were assaulted by police and thugs in the capital Abuja on the same day. Videos on social media show dozens of cars belonging to protestors burning and Amnesty International said three people died.
The latest news on COVID-19 developments in Canada – Burnaby Now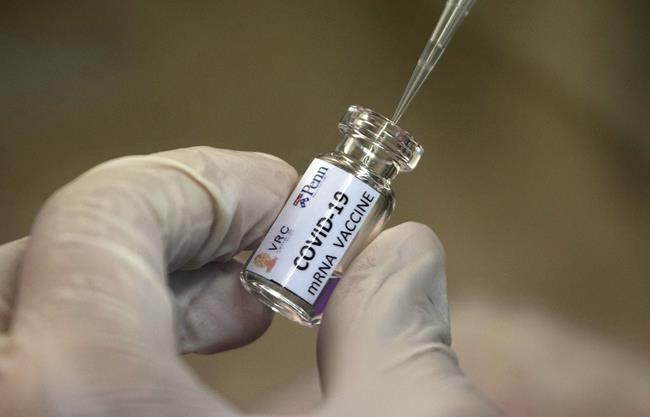 The latest news on COVID-19 developments in Canada (all times Eastern):
2 p.m.
Nova Scotia is reporting 10 new cases of COVID-19.
Public health officials say all the new cases were found in the central zone, bringing the province's total active case count to 142.
Rapid testing was administered at pop-up sites Monday in both Wolfville and Halifax and no cases were found at either site.
A total of 4,138 COVID-19 tests were administered in the province Monday.
—
1:50 p.m.
Public health officials in New Brunswick are reporting seven new cases of COVID-19 in the province Tuesday.
Chief medical officer of health Dr. Jennifer Russell says there are four new cases in the Saint John zone and three new cases in the Fredericton zone.
There are currently 116 active cases in the province, and there have been 508 cases in New Brunswick since the pandemic began.
There have been seven deaths and no one is in hospital.
—
1:35 p.m.
Manitoba is reporting 282 new COVID-19 cases and a record 16 deaths.
The test positivity rate remains high at 13 per cent, and Premier Brian Pallister says restrictions on business openings and public gatherings may have to remain in place for some time.
—
1:10 p.m.
Quebec Premier Francois Legault says his government will decide in 10 days whether the province's COVID-19 situation will allow for multi-household gatherings at Christmas.
He says an increase in hospitalizations is straining the health-care network, and some hospitals are nearing the limit of how many COVID-19 patients they can treat.
The premier says the situation in hospitals and the toll on health-care workers will be the most important factors in determining the plan for Christmas, adding that things are not headed in the right direction.
Legault had announced last month that gatherings of up to 10 people would be allowed between Dec. 24 and 27.
—
1 p.m.
Another measure to limit the spread of COVID-19 took effect in Yukon today, as masks are now mandatory in all indoor, public spaces.
Yukon's chief medical officer of health Dr. Brendan Hanley says everyone over the age of five who does not have a medical exemption will be required to wear a mask.
The order imposed under Yukon's Civil Emergency Measures Act carries a fine of up to $500 but Hanley says Yukon residents will first be given a chance to adapt before any enforcement begins.
Premier Sandy Silver reports eight new cases of COVID-19 in the territory since the briefing last Tuesday, bringing the total number to 47 since the start of the pandemic.
Seventeen cases are still considered active, but none related to community transmission.
—
12:55 p.m.
Chief public health officer Dr. Theresa Tam says when looking at people experiencing the most severe illness, older Canadians are more at risk than younger Canadians with pre-existing conditions.
She says that suggests after the initial round of vaccines goes to people in high-risk living or work situations, like long-term care centres and hospital staff, the next round of immunizations should be done by age, with the oldest Canadians at the front of the line.
—
12:52 p.m.
Manitoba handed out 100 tickets to people not following public health orders last week.
The provincial government brought in restrictions three weeks ago to deal with surging COVID-19 case numbers that set strict limits on public gatherings and require non-essential businesses to close.
Two churches that held services recently are among the establishments that have been ticketed.
—
12:50 p.m.
Newfoundland and Labrador is reporting one new case of COVID-19.
The case affects a man in his 50s who returned to the province from work in British Columbia.
Health officials say the man is self-isolating and contact tracing is underway.
Newfoundland and Labrador has 33 active COVID-19 cases, with 339 cases confirmed since the onset of the pandemic.
—
12:35 p.m.
Manitoba Premier Brian Pallister says restrictions on public gatherings and business openings could continue into the winter.
Pallister says with cold weather ahead, there's a risk of greater COVID-19 transmission as more people stay, and perhaps gather, indoors.
Manitoba's daily rise in cases has levelled off somewhat after spiking last month, but health officials say it is still straining the health-care system.
—
12:25 p.m.
Procurement Minister Anita Anand says Canada was one of the first countries to sign a deal to get doses of COVID-19 vaccine from Moderna.
She says it was also the fourth to sign a deal with Pfizer, and the first country without the ability to mass produce the vaccine domestically to sign with AstraZeneca.
Anand says there has been "significant misinformation" about the doses procured and when they will arrive.
—
11:50 a.m.
Prime Minister Justin Trudeau says the federal government is taking on billions of dollars in more debt to protect Canadians from having to do the same thing.
Trudeau says the average credit card interest rate is more than 19 per cent, and that it makes more sense for Ottawa to shoulder more of the burden through the COVID-19 pandemic and economic downturn because it can borrow at rates now close to zero.
The prime minister also says his government has no intention to start cutting spending at this time, saying now is not the time for austerity.
The fall economic update released Monday proposed $25 billion in new spending to help Canadian businesses and workers make it through a COVID-19 winter promised tens of billions more to help the country recover once the pandemic passes.
—
11:40 a.m.
Prime Minister Justin Trudeau says the federal government is launching efforts to support two more northern communities that are struggling with COVID-19.
The Canadian Red Cross is sending specialists to the predominantly Inuit community of Arviat in Nunavut, which has seen dozens of cases.
The Canadian Rangers are also being deployed to Hatchet Lake First Nation in northern Saskatchewan, where Trudeau says they will provide health services and support elders.
—
11:35 a.m.
Prime Minister Justin Trudeau says 80 per cent of the money spent to support and protect Canadians during the COVID-19 pandemic has come from the federal government.
The prime minister says that includes tens of millions of rapid tests that are starting to be distributed across the country, as well as billions of doses of yet-to-be-delivered COVID-19 vaccines.
Trudeau says Canada is guaranteed to receive some of the first doses of the vaccine produced by U.S. pharmaceutical company Moderna once it has been approved by Health Canada.
The Moderna vaccine candidate is one of four currently being reviewed by the department.
—
11:30 a.m.
Prince Edward Island's chief health officer says she expects the COVID-19 vaccine to begin arriving in her province in January 2021.
Dr. Heather Morrison says discussions are continuing between the federal and provincial governments around vaccine allocation, distribution, procurement and logistics.
She says P.E.I. will be following the national recommendations for priority groups to be immunized, but all Islanders who want the vaccine will receive it over time.
Morrison says it will take many months for all Islanders to be immunized.
She said the arrival date and the actual number of doses will be made public once the details are known.
—
11:05 a.m.
Quebec is reporting 1,177 new cases of COVID-19 today and 28 additional deaths associated with the novel coronavirus.
According to public health authorities, three of those deaths took place during the past 24 hours and the rest occurred earlier.
The Health Department says 719 people are currently in hospital, an increase of 26 from the previous day. Of those, 98 people are in intensive care, an increase of four from the previous day.
Quebec has reported 143,548 confirmed cases of COVID-19 since the beginning of the pandemic and 7,084 deaths associated with the virus.
This report by The Canadian Press was first published Dec. 1, 2020.
The Canadian Press
Canadian actor Elliot Page shares he is transgender – CBC.ca
Elliot Page, Halifax's own Hollywood star, has shared that he is transgender.
The actor is known for his Oscar-nominated role in Juno, as well as Inception and most recently The Umbrella Academy.
He addressed his social media followers on Tuesday with a lengthy post, in which he shared he is trans, and that he uses the pronouns he or they.
"I feel lucky to be writing this. To be here. To have arrived at this place in my life. I feel overwhelming gratitude for the incredible people who have supported me along this journey," Page wrote.
"I love that I am trans. And I love that I am queer. And the more I hold myself close and fully embrace who I am, the more I dream, the more my heart grows and the more I thrive."
Page describes 'fragile' joy
Page said he has been inspired by many in the trans community, and thanked them for their courage, generosity and working to make the world a more inclusive and compassionate place.
While Page said his joy is real, it is also "fragile." Despite feeling profoundly happy and acknowledging his privilege, he is also scared of the invasiveness, the hate, the jokes and the violence.
He cites the Human Rights Campaign's figure that nearly 40 trans people have been killed in the United States in 2020 alone, with the majority of those being trans women of colour.
"Enough is enough. You aren't being 'cancelled,' you are hurting people. I am one of those people and we won't be silent in the face of your attacks," Page wrote.
Outpouring of appreciation
The letter was met with an outpouring of appreciation on social media, with Canadian musicians Tegan and Sara tweeting that Page's strength, bravery and activism is "truly special."
The official Umbrella Academy and Netflix accounts also tweeted their support, saying they are "proud of our superhero," in a nod to Page's character Vanya on the popular show.
So proud of our superhero! WE LOVE YOU ELLIOT! Can't wait to see you return in season 3! 🎻 🖤

—@netflix
For years, Page has been one of the most visible queer actors in Hollywood since publicly coming out as gay in 2014 during an emotional speech at the Time to Thrive conference, an LGBTQ youth event.
He married New York dance teacher Emma Portner a few years ago, and the 2016 series Gaycation saw Page and Ian Daniel explore LGBTQ cultures around the world.
Page is also a passionate environmental activist, and made his directorial debut alongside Daniel with There's Something in the Water, a documentary that screened at TIFF last year.
Inspired by a book of the same name by Dalhousie University professor Ingrid Waldron, the documentary takes on environmental racism — the way climate change disproportionately affects communities of colour — in Page's home province of Nova Scotia.
Through this project, Page learned about the challenges people in Shelburne, N.S., had with contaminated wells. He pledged the money needed for a new community well in the south end of town, which the local council accepted in February.
Trudeau touts 'historic' $100B stimulus plan, won't commit to boosting health transfers – CBC.ca
Prime Minister Justin Trudeau is touting the government's plan to inject up to $100 billion into Canada's post-pandemic economy, calling it a "historic and appropriate" spending plan.
On Monday, Finance Minister Chrystia Freeland tabled the fall economic statement, which included the three-year stimulus program.
During a news conference outside his residence at Rideau Cottage Tuesday, Trudeau said that with vaccines on the horizon, the end to the pandemic crisis is in sight.
He called the $100 billion program, which represents three to four per cent of GDP, a "historic and appropriate" stimulus plan.
"This will be a significant investment to get our economy back on track. And it's an investment that will make sure no one gets left behind," he said.
Trudeau is set to meet with premiers on Dec. 10 to discuss health care transfers and the vaccine rollout.
Premiers have been calling for a $28 billion top-up to federal health transfers. Trudeau would not commit to any specific increase today.
Asked if the provinces and territories will be in line for a funding boost, Trudeau said he looks forward to talking with the premiers to assess their needs for the short term and post-pandemic.
"We're going to continue to be there for Canadians and I look forward to that conversation with the premiers, to look at how we can ensure that we are supporting people right now and that our health care systems are sustainable into the future," he said.
Monday's economic statement outlined various emergency aid programs for Canadians and businesses, and projected a deficit of at least $381.6 billion for this fiscal year.
Trudeau said today that those supports will continue to flow next year as things gradually return to normal.
"Even as vaccines begin to arrive, we know that we have to reach a significant percentage of the population before we can start releasing and reducing measures across the country, so it's going to be a long winter," he said in an interview on CBC Radio's The Current.
"We're going to have to continue to do the things that will keep us safe, but that's why the economic anxiety that people are feeling is something that we're there to counter."
Trudeau said the government has worked to ease that anxiety by providing supports such as rent and wage subsidies, which will continue to "make it a little bit easier."