How Procter & Gamble's media strategy changes the role of agencies
Procter & Gamble Co.'s efforts to expand reach through programmatic TV and digital buying and bring much of its media planning and buying in-house are fundamentally changing the role of its media agencies and how the packaged-goods giant evaluates cost-effectiveness.
Those are among key takeaways from a keynote speech by the company's Chief Brand Officer Marc Pritchard at the Association of National Advertisers Media Conference on Thursday, based on a transcript provided before the speech and an interview with Ad Age.
While Pritchard covered some of the same areas as other recent speeches before the ANA or investors, he delved into considerably more technical detail. That includes how the company is continuously raising its goal for reach—now at 90% of targeted audiences up from an 80%-90% range in October—even as it has pulled back or restrained growth of overall ad spending.
It's doing so, Pritchard said, through a variety of tools and strategies. Those include better programmatic buying tools and algorithms to find the custom "smart audiences" P&G develops through its first-party data and analytics; better control of how often the same people see the same ads; and more unduplicated reach through increased spending on such things as streaming networks, retail search and immersive formats, such as gaming.
Pritchard said P&G also is improving the impact and resonance of ads through AI copy testing and greater use of diverse-owned and targeted media that improves attention and impact of ads.
Among new tools Pritchard mentioned was Search AutoBidder, a proprietary tool with direct access to retailer search programs, which he said, "enables adjusting ad buying and content every 15 minutes, automatically increasing brand sales return by four times and increasing basket size for retailers."
Related: A generative AI guide for brands
Bigger not necessarily better
P&G was the third biggest U.S. marketing spender in 2021, with an outlay of $5 billion, according to the Ad Age Datacenter, and $2.4 billion in measured ad spending per Vivvix (formerly Kantar Media).
"The current definition of the world's largest advertiser is about who spends the most money on advertising," Pritchard said at the opening of his ANA speech. "Celebrating a company as the largest spender implies that it's better to spend more and more each year. We see it differently, and that it's time for a reset. It's not who spends the most that matters. What matters is who reaches the most consumers with the greatest media precision, the highest advertising effectiveness and the optimum efficiency to deliver sustained growth and value creation."
P&G's talk of getting more bang for the buck through better targeting of more cost-efficient media, of course, goes back to much earlier in the millennium, to the CEO tenures of A.G. Lafley and Bob McDonald. During that time, the company went through a series of top-line disappointments and market share erosion, said Brian Wieser, principal of the consultancy Madison and Wall and former head of global business intelligence for WPP's GroupM.
Spending restraint, however, hasn't appeared to hurt P&G's growth as much lately as the company raised prices an average of 10% globally last quarter to offset cost increases that have compressed profit margins. P&G nominal sales did fall 1% globally last quarter, but rose 5% organically (excluding currency, acquisition and divestiture effects) globally, and 6% in the U.S. And the company raised its full-year sales growth guidance.
P&G's media spending is still up substantially over a five-year period, Pritchard said in the interview. But where in the more distant past it might have used targeting tools to narrow reach to the most responsive audiences, it's increasingly looking at using newer, better analytic tools to maximize reach to relevant audiences and potential new customers now.
"Because we're able to reach more people precisely, it's mass reach with precession," he said. "It's more efficient."
Pampers effort boosts sales 10%
The in-house media team for Pampers helped the brand grow U.S. sales 10% last year, Pritchard said in his speech. While the diaper brand aims for only the 10% of U.S. households that have babies, Pampers is now reaching 95% of them. That's up 20 percentage points, with brand awareness up 26 points, return on investment up 17% and 15% media savings from prior years, Pritchard said.
First-party data has been one key to that, he said. "For example, when parents learn they're pregnant and go online to search to determine when the baby is due, Pampers Due Date Calculator is served to help. Pampers provides additional content such as the Baby Name Generator, surveys about baby development, and augmented reality bedtime storytelling.  Pampers asks parents to join the Pampers Club to receive other relevant information and rewards for purchasing diapers." Pampers Club now can "engage directly with 50% of all parents with babies in diapers," he said.
The first-party data and other sources help the Pampers media team create "smart audiences" reached through programmatic digital media that avoids excess frequency, Pritchard said.
Pampers tests ads using P&G's AI Studios proprietary testing, which he described as "a neural data network comprised of decades of consumer reactions to advertising." The artificial intelligence system copy tests ads in one day for $1,000 vs. 30 days and $30,000 needed to run a conventional survey-based copy test, he said. "This fast-cycle testing allows the Pampers creative team to optimize more than 140 different ads a year for different platforms—including digital media, TikTok, YouTube, Pinterest, Instagram, e-commerce, streaming TV and broadcast TV."
New role for media agencies
All that happens largely without media agencies.
Increasingly, P&G does media planning in-house. Much of its digital buying with big players such as Meta and Google is done by P&G marketers using self-service tools as part of Pritchard's "hands on the keyboard" mantra. The company's growing investment in CTV comes largely through programmatic buys handled by The Trade Desk. And its growing retail search business, which Pritchard in November said has risen to 11% of P&G ad spending, increasingly is handled through its automated system.
"Tide was one of the first brands to bring media in-house," Pritchard said in his speech. "In broadcast TV, they received program and network viewing data previously available only to agencies. They converted the data into a planning algorithm that analyzes and chooses where to place ads across 120 networks and thousands of program combinations to maximize reach at lower cost. Then, they developed a scheduling algorithm to optimize the allocation of ads within programs across weeks, days and hours—increasing reach with the same number of ad units and saving $65 million dollars.  They're now using an algorithm to test a new way to buy ads spread evenly across all TV programs and channels, which should increase reach another 3 points and save another $40 million."
Such moves haven't eliminated media agencies, but it has changed their role, Pritchard said.
"More than ever, we need agency partners to see around corners and innovate in areas such as measurement, stewardship, content development, artificial intelligence, immersive experiences, multicultural media ecosystem development, media supply chain efficiency, and the future of media and advertising," he said. "We're finding that we can do more work in-house productively and we can strengthen agency partnerships at the same time to create even more value."
Dentsu's Carat and Omnicom's Hearts & Science are P&G's media agencies in North America.
"Over the past few years, Omnicom Media Group and Hearts & Science have created new service models and a suite of specialized capabilities that help clients with in-housing ambitions," said Hearts & Science CEO Chris Stanger in an email statement. "We've been at the forefront of this shift and many of our clients leverage our capabilities to augment gaps in their own solutions as they progress along their maturity curve. Examples include our end-to-end marketing orchestration platform (Omni), enhanced commerce and supply-chain capabilities (Transact), full-service deployment of the Google Marketing Platform (TRKKN), and a host of advanced digital, personalization, and measurement capabilities. As our clients explore new service models, we'll continue to build and refine the capabilities that accelerate their growth."
Dentsu did not immediately return a request for comment.
"Years ago, when agencies started saying 'We can aggregate data and start to create audiences to do better targeting,' that was great," Pritchard said in an interview. "But over time, that's what we can do now." So he said he's asking agencies, "'What's next?' And that will change the role of agencies, particularly major media agencies. It will still be a partnership, just different."
Among other things, he said, "We had an agency recently come to us saying, 'Look, we're thinking about how we can help you build out Black-owned and Hispanic- and Asian-owned media content."
Beyond CPMs
While P&G brands are reaching more of their target audiences often at less cost, that doesn't necessarily mean lower cost per thousand. The savings often come from eliminating excess ad frequency, and increasing unduplicated reach, by definition, means reaching harder-to-reach audiences, which can come at added costs.
For example, reaching a Black audience with "resonant media" is going to have a higher sales lift that justifies a higher CPM, Pritchard said in the interview. "That's where the future is," he said, and one area where he'd like to see agencies contribute is "help us figure out how to do that and the whole measurement ecosystem as opposed to just one particular way" of measuring.
Trans Flight Attendant Famed For United Airlines Ad Found Dead After Emotional Social Media Post – NDTV.com


<!–
–>
Kayleigh Scott, a transgender flight attendant who gained fame after appearing in a United Airlines commercial, has died after posting an emotional note to her social media channels. According to The Independent, the 25-year-old was found dead on Monday in her Colorado home. In her Instagram and Facebook posts, she penned a heartbreaking letter to her friends and family that asked them to remember the "good memories we have shared".
"As I take my final breaths and exit this living earth, I would like to apologize to everyone I let down," Scott wrote. "I am so sorry I could not be better. To those that I love, I am sorry I could not be stronger. To those that gave me their everything, I am sorry my effort was not reciprocated. Please understand that me leaving is not a reflection on you, but the result of my own inability to turn myself for the better," the flight attendant added.
In her post, Scott also named a few of her loved ones and apologised saying, "I will see you all again on the other side".
Scott's mother, Andrea Sylvestro, confirmed her daughter died after posting the letter. In a Facebook post, Ms Sylvestro wrote, "Kayleigh Scott…I am so unbelievably proud to have you as my daughter, proud and amazed by everything that you have done in your life, your smile was absolutely beautiful, your laughter was unbelievably contagious, your heart was bigger than any of us could have ever understood."
As per The Independent, the Denver Police Department is now investigating Scott's death. The cops stated that a final determination as to the cause of death will be made by the Denver Medical Examiner's office.
Separately, United Airlines said it was saddened by the loss of Scott. "We are incredibly saddened by the tragic loss of Kayleigh Scott and extend our deepest condolences to her family, friends and coworkers," the company stated.
Also Read | Twitter To Remove 'Legacy' Verified Ticks From April 1
Notably, Kayleigh Scott made headlines in 2020 when United featured her as a part of its diversity campaign. In the clip for Trans Day of Visibility, she spoke about the importance of coming out and living authentically. "I used to be so embarrassed about being trans," she said, adding, "All I wanted was to blend in."
The following year, Ms Scott also spoke about her progress since publicly coming out as transgender. She had alluded to battling depression. " I'm really struggling to find happiness and hope. I'm begging 2023 to be better to me. Please," she wrote, as per the outlet.
Utah social media law means kids need approval from parents
SALT LAKE CITY –
Children and teens in Utah would lose access to social media apps such as TikTok if they don't have parental consent and face other restrictions under a first-in-the-nation law designed to shield young people from the addictive platforms.
Two laws signed by Republican Gov. Spencer Cox Thursday prohibit kids under 18 from using social media between the hours of 10:30 p.m. and 6:30 a.m., require age verification for anyone who wants to use social media in the state and open the door to lawsuits on behalf of children claiming social media harmed them. Collectively, they seek to prevent children from being lured to apps by addictive features and from having ads promoted to them.
The companies are expected to sue before the laws take effect in March 2024.
The crusade against social media in Utah's Republican-supermajority Legislature is the latest reflection of how politicians' perceptions of technology companies has changed, including among typically pro-business Republicans.
Tech giants like Facebook and Google have enjoyed unbridled growth for over a decade, but amid concerns over user privacy, hate speech, misinformation and harmful effects on teens' mental health, lawmakers have made Big Tech attacks a rallying cry on the campaign trail and begun trying to rein them in once in office. Utah's law was signed on the same day TikTok's CEO testified before Congress about, among other things, the platform's effects on teenagers' mental health.
But legislation has stalled on the federal level, pushing states to step in.
Outside of Utah, lawmakers in red states including Arkansas, Texas, Ohio and Louisiana and blue states including New Jersey are advancing similar proposals. California, meanwhile, enacted a law last year requiring tech companies to put kids' safety first by barring them from profiling children or using personal information in ways that could harm children physically or mentally.
The new Utah laws also require that parents be given access to their child's accounts. They outline rules for people who want to sue over harms they claim the apps cause. If implemented, lawsuits against social media companies involving kids under 16 will shift the burden of proof and require social media companies show their products weren't harmful — not the other way around.
Social media companies could have to design new features to comply with parts of the laws that prohibit promoting ads to minors and showing them in search results. Tech companies like TikTok, Snapchat and Meta, which owns Facebook and Instagram, make most of their money by targeting advertising to their users.
The wave of legislation and its focus on age verification has garnered pushback from technology companies as well as digital privacy groups known for blasting their data collection practices.
The Electronic Frontier Foundation earlier this month demanded Cox veto the Utah legislation, saying time limits and age verification would infringe on teens' rights to free speech and privacy. Moreover, verifying every users' age would empower social media platforms with more data, like the government-issued identification required, they said.
If the law is implemented, the digital privacy advocacy group said in a statement, "the majority of young Utahns will find themselves effectively locked out of much of the web."
Tech industry lobbyists decried the laws as unconstitutional, saying they infringe on people's right to exercise the First Amendment online.
"Utah will soon require online services to collect sensitive information about teens and families, not only to verify ages, but to verify parental relationships, like government-issued IDs and birth certificates, putting their private data at risk of breach," said Nicole Saad Bembridge, an associate director at NetChoice, a tech lobby group.
What's not clear in Utah's new law and those under consideration elsewhere is how states plan to enforce the new regulations. Companies are already prohibited from collecting data on children under 13 without parental consent under the federal Children's Online Privacy Protection Act. To comply, social media companies already ban kids under 13 from signing up to their platforms — but children have been shown to easily get around the bans, both with and without their parents' consent.
Cox said studies have shown that time spent on social media leads to "poor mental health outcomes" for children.
"We remain very optimistic that we will be able to pass not just here in the state of Utah but across the country legislation that significantly changes the relationship of our children with these very destructive social media apps," he said.
The set of laws won support from parents groups and child advocates, who generally welcomed them, with some caveats. Common Sense Media, a nonprofit focused on kids and technology, hailed the effort to rein in social media's addictive features and set rules for litigation, with its CEO saying it "adds momentum for other states to hold social media companies accountable to ensure kids across the country are protected online."
However, Jim Steyer, the CEO and founder of Common Sense, said giving parents access to children's social media posts would "deprive kids of the online privacy protections we advocate for." Age verification and parental consent may hamper kids who want to create accounts on certain platforms, but does little to stop companies from harvesting their data once they're on, Steyer said.
The laws are the latest effort from Utah lawmakers focused on the fragility of children in the digital age. Two years ago, Cox signed legislation that called on tech companies to automatically block porn on cellphones and tablets sold in the state, after arguments about the dangers it posed to children found resonance among Utah lawmakers, the majority of whom are members of The Church of Jesus Christ of Latter-day Saints. Amid concerns about enforcement, lawmakers ultimately revised that legislation to prevent it from taking effect unless five other states passed similar laws.
The regulations come as parents and lawmakers are growing increasingly concerned about kids and teenagers' social media use and how platforms like TikTok, Instagram and others are affecting young people's mental health. The dangers of social media to children is also emerging as a focus for trial lawyers, with addiction lawsuits being filed thorughout the country.
——
Ortutay reported from Oakland, California.
4 ways to use social media to advance your career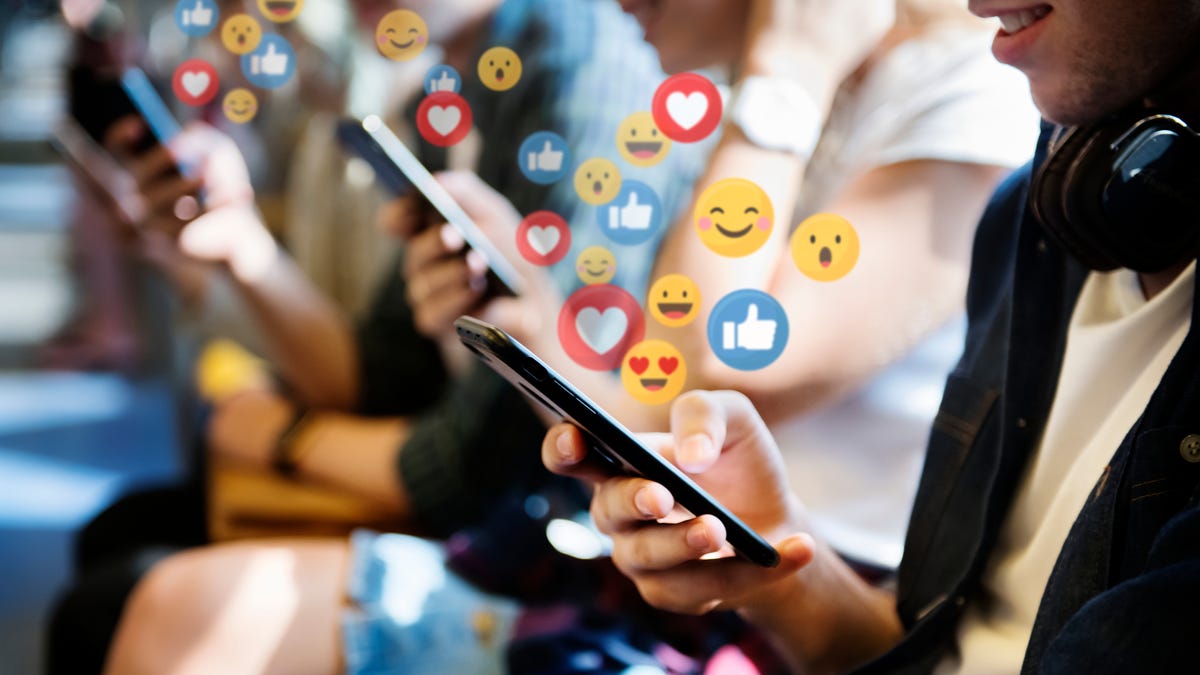 As a business community, we've tried to shame execs into being on social media for at least 10 years, and the results are decidedly mixed. Despite the expectations from employees and consumers, only half of the CEOs in the S&P 500 are on social media. Probably less than half that number contributes with any regularity to social communities online. Why is that?
We're living in a moment when social media is widely acknowledged as a burden as much as a pastime. Even the most successful influencers feel it. Of the myriad reasons it's turned out that way, the weight of expectation—to perform, post constantly, be a "thought leader," sound smart, and be inspirational—is one. It can be crippling. No wonder some don't even bother. You can't fail if you don't try.
Except that there are benefits to engaging people online, as some who've quit social media, only to return later, have realized. The lesson?? Do it on your terms.
If you want to make social media part of your career marketing plan but have doubts, here are four ways to trick your brain into getting it done.
Don't treat it like an obligation
Execs are busy with full-time responsibilities of running their teams, making hundreds of decisions, traveling, and driving revenue (to say nothing of their hopes for a personal life). Treated as one in a dozen daily chores, contributing to social media will fall to the bottom of the list every time.
You don't have an obligation to contribute to social media. Your marketing team or sales team might want you to, but the internet is doing just fine without your content. Hell, you've made it this far with minimal investment. And while your business might benefit from more social value vis a vis your personal brand, its survival in no way hinges on it.
This thinking leaves you free to pursue a more fun mentality—one where social media is a reprieve from your other chores.
Andrew Yang said something instructive in his book Forward about this. He struggled from not using Twitter to using it as his primary communication tool during his presidential campaign. He had a whole team of communications professionals telling him what he should post and when. But none of that motivated him to start building a brand and audience on Twitter. He had to motivate himself. He had to, in his words, "resolve to enjoy it."
We tend to prioritize the activities we enjoy and bring our best selves to them. So it is with social media. If you don't find a way to enjoy it, you won't be posting for very long anyway.
Think about consistency loosely, on your terms
They say you get what you put into your social media presence; if you post sporadically, you limit growth, so most social media advice includes a mandate to be consistent.
Great advice, though framing it that way hews close to the chore territory that's so debilitating. No need to put hard and fast rules around it, and you don't need a calendar of posts and tweets for the whole year (sorry, marketing team) because part of the job is being responsive to what's happening in your world, the wider world, and the lives of your audience. That's where the best, most genuine content comes from, not boilerplates and rehearsed takes.
For the same reasons, you don't want to be willy-nilly, either. You'll get busy, stressed, and forgetful, and then weeks and months go by since your last post, and any momentum you had is gone. Some structure is useful, but only if it works for your life. You know your schedule, habits, and propensity for chaos better than anyone, but here are a few tips to keep in mind:
If the news is your muse for social content, try posting in content-consumption mode. It could be first thing in the morning or evenings on the couch with a glass of wine.
If Fridays are a little lighter for you, make that your Social Media Friday.
If you travel a lot, make downtime at the hotel your photo dump on Instagram.
Find out which days and times on your chosen channel(s) give your content the best chance of reaching people and try to do a little more during those times.
Produce for an audience of one
We tend to think of digital audiences in anonymous, abstract terms. "We should educate 'the industry' on this issue" if you're in B2B or maybe "fans of the brand" if you're in B2C. When we produce for no one in particular, it tends to show up in the content. The writing is staid and corporate, the photos are stock, and the engagement is paltry.
If you're giving a consumer product update, think of a cousin or niece who's firmly in the target audience and what would get them excited to engage. If you're a B2B exec and want to get something off your chest, think of a colleague or friend in your network who will totally get your point, vehemently disagree, and challenge you to a duel on social media.
I once worked for a startup CEO who was pulling his hair out over recruitment. I just couldn't get enough quality marketing candidates in the pipeline or couldn't tell who was just an excellent self-marketer and who was for real. He published a candid missive, and 24 hours later, the post had gone viral, and all kinds of people in his network had reached out directly to either commiserate or offer advice.
Why? Before he wrote it, we discussed whether or not it was a good idea, and he concluded, "this can't just be happening to us. There have to be other people in our growth stage struggling with this. And if they aren't, I'd love to know what they're doing." He didn't care if the post made him look like an exec who didn't know how to hire people. He had a person or persons in mind—execs who'd been in a similar position—and he wanted to start a conversation with them. That's why it was effective.
Take pride in contributing to one platform
Some execs never get started because they think the job is a lot bigger than it is. Their eyes cloud over as they previsualize posting to LinkedIn, Twitter, and Instagram and wonder, "am I supposed to be on TikTok now?" and give up altogether.
As an industry, we've created a mindset that the more places you show up, the further your message goes. And that mindset has degraded social media feeds over time, where one person or brand posts the same content everywhere and leans back, satisfied that they repurposed content.
You want to be where the people you're trying to influence are in critical mass, yes, but you also want to be where you're most at ease with the tools, user experience, conversations, and dynamics (at least to start or ramp up again). It's also fair to consider your audience's propensity to pick up and share what you're putting down. If there's only one platform that meets all that criteria, then you have your answer on where you need to be.
---
Brandon Carter is director of strategy at Codeword, an integrated marketing agency.