How rape allegations have rocked Australian politics – BBC News
Just a fortnight ago, Australia was shocked by a former political adviser's allegations that she had been raped in the nation's Parliament House.
Brittany Higgins said she'd been attacked by a male colleague – also an adviser for the ruling Liberal Party – in a government minister's office in 2019.
Her story has triggered a flood of other women to come forward with their own experiences of alleged sexual assault and harassment in Australian politics.
The most explosive of these – a 1988 rape allegation – now hangs over an unidentified cabinet minister. The minister denies rape, Prime Minister Scott Morrison said on Monday.
A rape accusation against an opposition MP has also been referred to police.
As the allegations pile up, Mr Morrison's government in particular is facing a public clamour for answers. Here's how events have unfolded so far.
Brittany Higgins speaks out
Ms Higgins said she was 24 and weeks into a new "dream job" when she was taken to parliament by a senior colleague after a night out in March 2019.
Heavily drunk, she had fallen asleep in the minister's office before waking, she said, to find the man sexually assaulting her.
The man was sacked in the days following, not for the alleged assault but for breaching office security with the late-night visit.
Meanwhile Ms Higgins told her boss – then Defence Industry Minister Linda Reynolds – that she had been sexually assaulted. The meeting occurred in the same room where Ms Higgins alleged the attack took place.
Ms Reynolds has said she offered support to her aide to go to the police. Ms Higgins said she felt pressure that doing so would lead to her losing her job.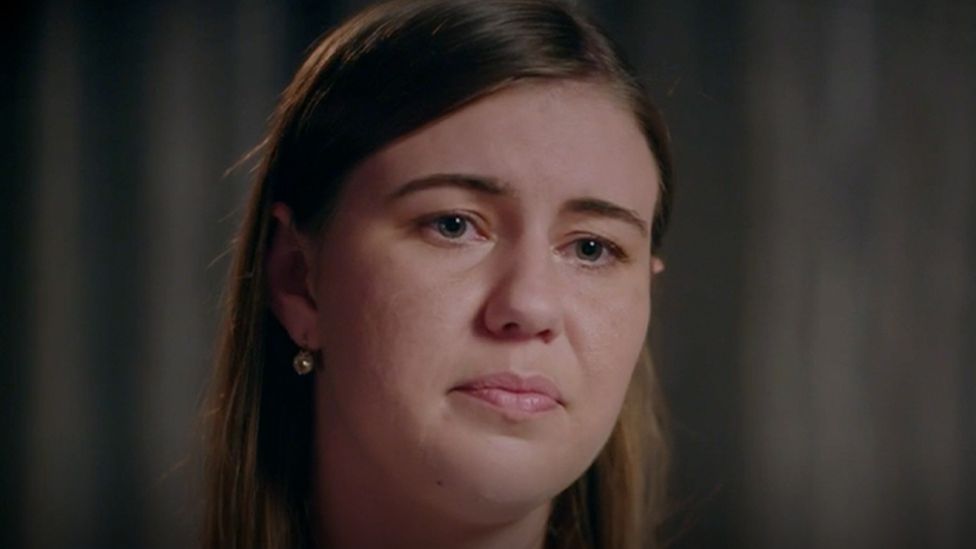 Ms Higgins said she had since felt "silenced" by the Liberal Party, but decided to speak out after seeing a photo of Mr Morrison in January which showed him celebrating the activism of a sexual assault survivor.
"He's standing next to a woman who has campaigned [for survivors' rights]… and yet in my mind his government was complicit in silencing me. It was a betrayal. It was a lie," she told news.com.au.
PM criticised for response
A day after Ms Higgins came forward, Mr Morrison apologised for the way her complaint had been treated by the government two years ago. He also promised inquiries into parliament's work culture and support for political staff.
However, he sparked a public backlash when he appeared to suggest that he'd understood Ms Higgins' experience better after his wife urged him to think of his two daughters.
"She said to me: 'You have to think about this as a father. What would you want to happen if it were our girls?'" he told reporters.
Women in particular condemned Mr Morrison's framing of the issue. Did he need to think of Ms Higgins as someone's daughter, they asked, before he could empathise or take her account seriously?
Critics also used the comment to argue that Mr Morrison wasn't tackling the issue seriously enough.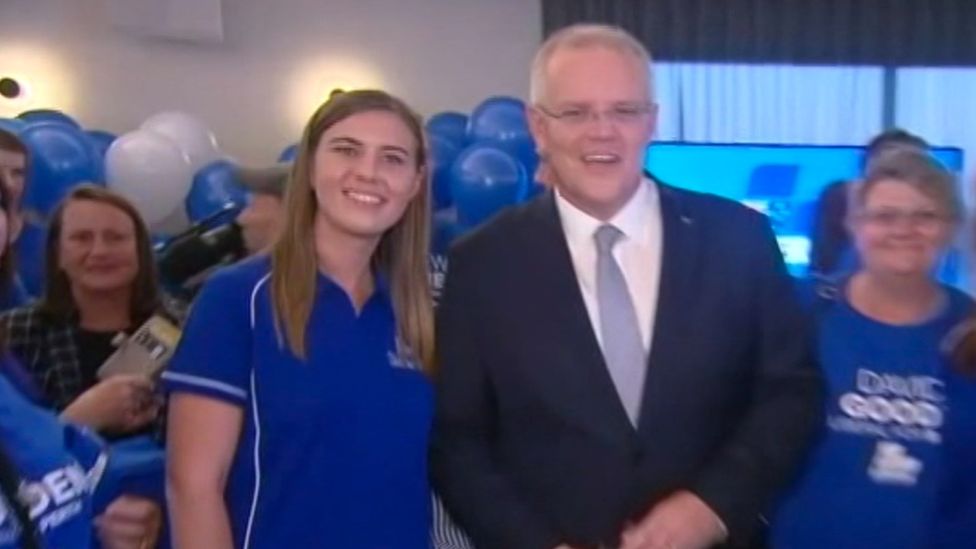 Mr Morrison and his ministers were also accused of skirting questions about who within the government knew what and when, and why they didn't do more.
It has since emerged that several people in Parliament House – including at least three cabinet ministers – knew about the alleged crime.
Mr Morrison maintains he found out about the allegation at the same time as the rest of the nation.
But when he disputed a suggestion by Ms Higgins that one of his advisers had been "checking up" on her – doubting her recollection in that instance – she said: "The continued victim-blaming rhetoric by the prime minister is very distressing to me and countless other survivors."
Other women come forward
Since Ms Higgins' spoke out, four other women have come forward to local media to accuse the same man of sexual assault or harassment.
One woman said she'd been raped by the man in 2020 after drinks and dinner with him. "If this had been properly dealt with by the government in 2019 this would not have happened to me," she told The Australian.
Another woman, an election volunteer, said she was also raped by the man after a night out in 2017.
A third woman said the man had stroked her thigh during a group dinner with colleagues in 2017. She made a report to police after seeing Ms Higgins speak out, the ABC reported.
Last Wednesday, a fourth woman told news.com.au she had felt pressured by the man to have sex in 2014.
Then late last week, amid suggestions that some lawmakers had been reticent to report Ms Higgins' allegations earlier, the Australian Federal Police (AFP) issued a statement to lawmakers. It reminded them to report any criminal allegations they had come across.
Cabinet minister accused of rape
On Friday, two opposition lawmakers – Labor Senator Penny Wong and Greens Senator Sarah Hanson-Young – referred a letter they had received to the AFP.
It alleged that a man who was now a cabinet minister had raped a 16-year-old girl in 1988.
The identity of the minister and the alleged victim have not been reported by Australian media. The woman took her own life last June, aged 49.
Earlier last year, the woman reported the allegation to New South Wales Police, but an investigation was suspended after she died.
Last week, friends of the woman wrote a letter to Mr Morrison and other lawmakers, urging him to establish an independent investigation.
Mr Morrison has declined to do so, insisting that the matter is one for police.
"The individual involved here has vigorously rejected these allegations," he told reporters on Monday.
"And so, it's a matter for the police," he said, adding that "there was nothing immediate considered that was necessary for me to take any action on".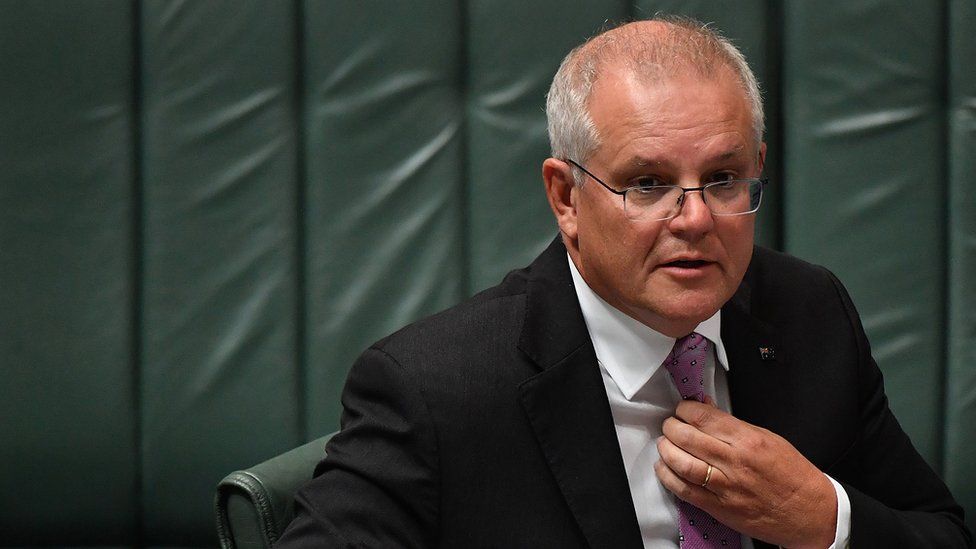 But the letter argues that because the alleged victim is dead, police are unlikely to pursue their own investigation because such cases typically require testimony from a complainant.
"Failure to take parliamentary action because the New South Wales Police cannot take criminal action would feel like a wilful blindness," the letter said.
On Sunday, a government lawmaker referred a rape allegation against a Labor MP to police. No further information about that allegation is yet known.
Public pressure
The allegations of the past fortnight have reignited wider questions about Australian political culture, including long-held debates about sexism and misogyny.
One of the women who alleges she was raped by the political adviser said she had come forward, in part, to "help shine a light on this awful culture".
Last week, Mr Morrison said: "I think we've got a problem in the parliament and the workplace culture that we have to work on."
But calls for more action from the government continue to grow.
Critics argue, for instance, that a cabinet minister accused of a serious crime should be stood aside pending an investigation – a suggestion the government has rejected.
Meanwhile, Ms Higgins says she has now filed a police complaint and is "determined to drive significant reform" in how parliament handles cases such as hers.
"I believe that getting to the bottom of what happened to me and how the system failed me is critical to creating a new framework," she said.
Politics Briefing: From drought to deluge: Canada flush with vaccine doses – The Globe and Mail
Hello,
This is the daily Politics Briefing newsletter, written by Ian Bailey. It is available exclusively to our digital subscribers. If you're reading this on the web, subscribers can sign up for the Politics newsletter and more than 20 others on our newsletter signup page. Have any feedback? Let us know what you think.
There are now enough COVID-19 vaccine doses in Canada to fully inoculate everyone eligible, Prime Minister Justin Trudeau announced on Tuesday.
The federal government hit the critical milestone two months ahead of schedule and after a rocky start to vaccine purchasing in the winter. Since March, the country has moved from drought to deluge in vaccine supply and the focus has shifted to whether enough people will stick out their arms and help avoid a fourth wave of the novel coronavirus pandemic.
"These vaccines work and they're safe and they're also available," Mr. Trudeau told reporters at an event in Moncton. "So with enough doses for everyone, there's no more excuses to not get your shot."
Parliamentary Reporter Marieke Walsh reports here.
Reporter's Comment, Ms. Walsh: "In the last four months (and just in time for a widely expected election call) Canada has moved from vaccine drought to deluge. Up to the end of March, the country had yet to hit 10 million doses, four months later it now has more than 66 million doses. That breaks down to enough shots to fully vaccinate all eligible people – an achievement hit two months ahead of the government's self-imposed deadline. The milestone is a key box to check before a potential summer election call but with vaccination rates not yet at the levels needed to avoid overwhelming hospitals in a fourth wave, it's not yet mission accomplished for the jabs."
TODAY'S HEADLINES
RCMP PROBE ABUSE AT MANITOBA RESIDENTIAL SCHOOL – Manitoba Mounties say they have been conducting a large-scale, years-long investigation into allegations of sexual abuse at a residential school. RCMP said Tuesday that officers with the major crime unit began looking into the Fort Alexander Residential School, northeast of Winnipeg, in 2010 and a criminal investigation was launched the following year. Story here.
FEDS APPROVE WEAPONS SALE TO SAUDI ARABIA – The federal government last year approved a deal with Canadian business connections for the sale of nearly $74-million of weapons to Saudi Arabia, even as there were calls for Canada to stop arms transactions with the Saudis, one of the main combatants fuelling the war in Yemen.
SIMON READY TO BE G-G – Mary Simon says she is honoured, humbled and ready to be the first Indigenous person to serve as the Queen's federal representative in Canada. Her official installation as Governor-General took place in the Senate on Monday.
ERIN O'TOOLE MAKES PROMISES IN ST. JOHN'S – In St. John's, N.L., federal Conservative Leader Erin O'Toole promised changes to a fund intended to cushion province from sharp drops in revenue, CBC reports. The story is here.
PRIME MINISTER'S DAY
Private meetings in Moncton. Then the Prime Minister makes a vaccine announcement and holds a media availability. In Charlottetown, the Prime Minister meets with Premier Dennis King, and makes an announcement and holds a news conference with the Premier, federal Social Development Minister Ahmed Hussen and others.
LEADERS
Green Party Leader Annamie Paul holds a virtual roundtable discussion on the climate crisis and media availability.
NDP Leader Jagmeet Singh visits wildfire evacuees in Thunder Bay, Ont.
PUBLIC OPINION
New data from the Angus Reid Institute finds half of respondents in Michigan (48 per cent) and Ontario (49 per cent) want the embattled Line 5 pipeline to stay open. In Quebec, the 72 per cent who have an opinion are split on what the pipeline's fate should be. Details here.
OPINION
The Globe and Mail Editorial Board on how Vancouver could change the rules of bidding for he Olympic Games: "Democratic countries are running out of voters who will expose themselves to a parasitic organization that nourishes itself on the tax dollars of its host, while raking in billions and leaving behind scars like Montreal's Olympic Stadium, a white elephant that took the city 40 years to pay off. So, where does that leave a Vancouver 2030 bid? It could be a new type of Games for a new era, with all the sports drama and none of the financial pyromania. No additional infrastructure would need to be built; the existing facilities are barely a decade old."
John Ibbitson (The Globe and Mail) on why Mary Simon may be the Governor-General that makes a difference for Canada: "The duties of a governor general are largely ceremonial, though they can also be quite significant. Ms. Simon will preside over and attend public functions. She will, most likely, read a Speech from the Throne after a new ministry forms following an expected fall election. She may be required, as governors-general Julian Byng and Michaëlle Jean were, to decide whether to grant the wish of a prime minister during a constitutional dispute. These are roles and powers of the Queen's representative in Canada. But Ms. Simon has a greater duty as well: to help heal the hurt and anger of Indigenous Peoples over the discoveries of hundreds of children in unmarked graves at residential schools, along with the many other wounds that non-Indigenous Canadians have inflicted."
André Picard (The Globe and Mail) on why the time for debating COVID-19 vaccine passports is over: "The most efficient way to stave off this scenario in Canada is requiring proof of vaccination in many public and commercial venues. So let's dispense with the pointless rhetorical "debate" about whether vaccine certificates or passports are necessary, or represent some gruesome violation of rights and freedoms, and focus on how to make the rules as clear, simple and fair as possible. Canada has, to date, failed miserably on that count, with an incomprehensible jumble of wishful thinking, buck-passing and illogical public policies that vary by province and often by individual institution."
John Boyko (Contributor to The Globe and Mail) on how Canada is making the same mistakes in Yemen that it did in Vietnam: "Brock University assistant professor Simon Black has led protests against continuing our involvement in the Yemen war through continuing our arms sales to Saudi Arabia. "Most Canadians don't realize that weapons manufactured here continue to fuel a war that has led to the deaths of hundreds of thousands of people," he has said. He's wrong. We know. We knew in the 1960s when we were profiting from the immoral war in Vietnam. And we know now."
Don Braid (The Calgary Herald) on a looming federal election that won't shake Alberta's Conservative landscape, but could come with some surprises: "NDP MP Heather McPherson already holds Edmonton Strathcona, the federal riding that includes provincial leader Rachel Notley's own turf. McPherson is the only non-Conservative MP in the province. She could soon have company. An NDP breakthrough of even a few seats would be a genuine first in Alberta. And the Liberals would have themselves to blame."
Send along your political questions and we will look at getting answers to run in this newsletter. It's not possible to answer each one personally. Questions and answers will be edited for length and clarity.
Got a news tip that you'd like us to look into? E-mail us at tips@globeandmail.com. Need to share documents securely? Reach out via SecureDrop
America's vaccination woes cannot be blamed only on politics – The Economist
ARKANSAS, LIKE many other American states, is in the middle of another wave of the covid-19 pandemic. Its only health-sciences university hospital, the University of Arkansas for Medical Sciences (UAMS), is near capacity as it battles severe covid-19 infections, mostly among the unvaccinated. Across the state, covid-19 infections are worryingly high: the positivity rate, the percentage of all tests that are positive for covid-19, is five times the national average, according to a UAMS report. And vaccination rates are low: only 41% among people aged 12 and older, compared with the nationwide average of 58%, the Arkansas Department of Health said on July 26th. UAMS researchers describe the situation as "a raging forest fire".
Meanwhile restaurants in Little Rock, the state capital, are packed with diners, most of them unmasked. (The state's Republican governor, Asa Hutchinson, signed a law in April banning public institutions, but not private businesses, from requiring masks.) Customers chatter away inside air-conditioned restaurants, ignoring the patios outside. Some establishments post signs encouraging face coverings: "Consistent with CDC guidelines, unvaccinated guests and customers should wear masks," says one sign in a hotel lobby. But that same lobby was filled with unmasked visitors. Many employees at these places wear face coverings, though not all.
The contrast between the situation inside hospitals and life elsewhere in Little Rock is striking. "The truth is, walking around here, you should be seeing people who are masked up," says Cam Patterson, the chancellor of UAMS. "What you're seeing is actually part of what is causing this forest fire to rage."
Throughout the United States covid-19 is spreading rapidly, mostly owing to the highly contagious Delta variant. According to the Centres for Disease Control and Prevention (CDC), the seven-day moving average of daily new cases on July 23rd (40,246) increased by 47% compared with the average a week earlier . This is 251% higher than the lowest average in the past 12 months, recorded on June 19th.
Areas with the lowest vaccination rates are being hit the hardest. Arkansas has had 367 new cases per 100,000 residents over the past week. About 45% of its adults are fully vaccinated. Louisiana has 306 new cases per 100,000 people and a 47% vaccination rate among adults. By contrast, Vermont, with a vaccination rate of 78%, has only 13 new cases per 100,000 residents, and New Hampshire, where 68% of adults are vaccinated, has 15.
Many Democrats have been quick to blame Republican politics for the soaring infections. Republicans are less likely than Democrats to get vaccinated. They were also less likely to comply with social distancing last year.
Prominent Republican leaders have long politicised the jab and other covid-19 prevention methods, such as masks and social distancing. In Texas, where new cases are running at 120 per 100,000 residents, the governor has decreed that people cannot be obliged to wear masks in public spaces. Several Republican governors and state legislatures, including Arkansas and Florida, have some form of ban on vaccine passports. Republican legislators in Tennessee pressed their state health department to stop outreach to teens for any vaccinations, covid or otherwise.
Fox News, America's most-watched cable news outlet, has been a forum for vaccine scepticism for months, though it recently began encouraging the jab during prime time. Former President Donald Trump hid his vaccination status for weeks before touting inoculation.
But the problem goes beyond that disinformation and poor leadership. The barrage of scepticism would have been much less effective had people been equipped with a better understanding of health and science. "We have really struggled with health literacy over the years, this is not new," explains Jennifer Dillaha of the Arkansas Department of Health. "People struggle with how to get good health information and apply it to their lives. And this existed as a problem in our state, long before the previous administration."
Covid-19 is not the only health epidemic raging across the United States. The states struggling the most with covid-19 infections also have the least healthy populations. About two out of five American adults are obese, according to the CDC. One in four young adults is too heavy to serve in the military, and America is the fattest country in the OECD, a club of mostly rich countries. Heart disease accounts for one in four deaths. Almost half of Americans have high blood pressure, and 12% have high cholesterol. About one in ten has type 2 diabetes. For all of these diseases, states with the highest prevalence also tend to have the lowest vaccination rates.
Many Americans have trouble staying healthy because they lack access to resources. Only 23% of people get enough exercise and only one in ten eats enough fruit and vegetables, says the CDC. But more than half of Americans do not live within one mile of a park, and 40% of all households do not live within a mile of shops where they can buy fresh produce.
For many, illiteracy is also part of the trouble. Less than half of Americans are proficient readers, and only 12% are considered by the country's health department to be "health-literate". Over one-third struggle with basic health tasks, such as following prescription-drug directions. Couple this widespread illiteracy with a lack of access to consistent health care (one in eight adults reports not going to a doctor in the past year because of the cost), and America was bound to have a vaccination problem.
In the short term, policymakers are implementing pandemic-mitigation measures. California and New York City are requiring public employees to be vaccinated or tested regularly. The Department of Veterans Affairs announced vaccination requirements for its medical employees on July 26th. The next day President Joe Biden said the federal government was considering a similar requirement for its employees.
Masks are also returning for the vaccinated. Los Angeles county reimposed its mask-wearing requirement on July 22nd, and the CDC advised on July 27th that everyone (jabbed or not) should wear masks indoors in areas with high covid-19 transmission. In Arkansas the mayor of Little Rock is prepared to defy the state's ban on mask mandates. "I took an oath to serve and protect the public health, safety, and welfare of every resident of Little Rock," explains Frank Scott junior, a Democrat. "And so if it gets to the point that we need to do something, we will. Even if it means we go against the state."
But in the longer term, education and trusted information—along with access to better health care—will be vital in overcoming disinformation, raising vaccination rates and improving America's overall health.
"I'm not finding that blame is very useful," says Dr Dillaha. "No one is choosing to not get vaccinated because they're wanting to make a bad decision for themselves."
The politics of judging our judges – Toronto Star
"Representation matters" is the refrain I have heard repeatedly since the appointment of Mahmud Jamal, a person of colour, to the Supreme Court of Canada. His appointment has been almost universally celebrated for this reason, by lawyers, politicians and the media.
My mom (a nonlawyer) even texted me the day of the announcement to express her excitement. She, similar to Justice Jamal, is an Ismaili Muslim born in Uganda, who came to Canada as a refugee (Jamal, born in Kenya and raised an Ismaili Muslim, later became a Baha'i).
But I can't say I share my mom's excitement. After all, "Brown faces in high places" doesn't mean better outcomes for most Brown people, or for that matter, most Black and Indigenous peoples, or other groups who are disempowered and marginalized through the legal system. If anything, "Brown faces in high places" is a testament to the durability of colonialism and white supremacy, insulating existing power relations from critique by diversifying their hue.
A good example is Clarence Thomas, the only current Black Supreme Court judge in the United States and notorious for his right-wing judgments. Just two summers ago, the United States Supreme Court overturned the conviction of a Black man tried six times by juries that were all or almost entirely white, because the prosecutor was deliberately removing Black jurors. Justice Thomas dissented and would have upheld the illegitimate conviction.
While our legal system is no doubt different than the United States, judging remains an inherently political exercise. Judges don't just "call balls and strikes" in applying the law. Judges are human. They decide cases based on their own view of what "justice" entails.
That's hardly a secret; one of the most influential appellate judges in Canada, the now-retired John Laskin, put it this way: "we are powerfully influenced by the equities of the case, by the needs of real people. If we have to, we will bend the law to reach a fair result."
But if judges decide cases based largely on what they perceive to be a fair and just result, that asks the question, how does a judge define fairness and justice? That principle becomes even more pronounced at the Supreme Court, where judges are not constrained by precedent and better able to shape the law in their own vision.
As Justice Thomas demonstrates, racial identity does not determine world view. For this reason, I care very little that Jamal is a person of colour — I'm more interested in what he thinks about the law. In my view, the greatest insight comes from his 23-year career in corporate law.
Because our legal system is adversarial, it often requires lawyers to decide which group of "adversaries" they wish to represent, which is a choice driven primarily if not exclusively by a lawyer's politics.
For example, some lawyers decide to work for unions rather than management, tenants rather than landlords, criminal defendants rather than the prosecution, and non-citizens rather than immigration enforcement. Some lawyers don't care who they represent and work for "all sides." Relatedly, lawyers often differentiate clients through ability to pay — some prioritize working for low-income people on legal aid, rather than the wealthy who can afford exorbitant hourly rates.
As a corporate lawyer, Jamal worked predominantly for the powerful. Reported cases show that he represented banks, mining companies, accounting firms, and the energy industry, i.e. entities responsible for the exploitation and oppression of the vast majority.
If Justice Jamal's chosen legal career — i.e. his decades-long commitment to furthering the interests of Canadian capital — gives some insight into his views about the law, what does that mean for people of colour, especially Indigenous peoples residing within and outside of Canada? It is they who are often on the other side of the courtroom, and on occasion, were facing off against corporations represented by Justice Jamal.
All of this is to say, it's difficult to celebrate mere representation, when a diverse Supreme Court is not necessarily any more just. Perhaps the more pertinent question is whether reforming a colonial institution can ever be an anti-racist victory, or we should instead focus our efforts on supporting social movements in their fight for a more just world.