How these grandmasters help Albertans discover the art of the blade – CBC.ca
Karate, kung fu, ninjutsu, taekwondo: there is no shortage of martial arts on display in modern action films, usually associated with Japan or China.
But there are other forms from other countries — ones you've probably seen on the big screen and just didn't realize it.
They have their own methods, their own history and their own practitioners right here in Alberta. One of those is the Filipino martial arts.
History of Filipino martial arts
There are dozens of different styles of Filipino martial arts that have been developed over centuries on the roughly 2,000 inhabited islands that make up the country.
"The art was developed through wars between tribes," says Norman Suanico.
Watch some demonstrations in the video above. All of the sparring video was taken before the COVID-19 pandemic.
Suanico, who was born in the Philippines but now calls Red Deer home, is a grandmaster of the Kali Ilustrisimo style. He's one of three grandmasters in Alberta.
"Originally, it was secretive," said Suanico.
He says the different styles continued to evolve after the Spanish arrived in the Philippines and the colonial period began in the 1500s, incorporating techniques from other martial arts along the way.
The Kali Ilustrisimo technique Suanico teaches involves blade fighting.
Suanico says this particular martial art hasn't gained the acclaim of some others, because of its historical grassroots instruction methods.
"It was not commercialized. It was not taught in a gym," said Suanico, "If you want to learn it, you go to the master and you have a private lesson."
That's what happened to Gilbert LaFantaisie.
Not a member of the Filipino community himself, LaFantaisie was a practitioner of karate. He discovered Filipino martial arts when a grandmaster showed up to his karate studio and showed him some of the techniques.
"What the heck did you just do? Cause I want to learn this!" LaFantaisie recalls saying.
He has since gone on to become a grandmaster himself, teaching Filipino martial arts out of his studio, Black Dragon Martial Arts in Red Deer.
'The way of the blade'
"Our striking, our grappling, our footwork — everything comes from the blade," said LaFantaisie.
A quiver of swords, daggers and wooden sticks fill an entire wall at his gym, each with their own unique purpose.
Now that Filipino martial arts have become more recreational, sparring fighters typically use wooden sticks and batons. But LaFantaisie says things can still get bloody.
"We train with no wraps, no protective gear. We want to make sure we condition our body."
Using a short, dull, practice dagger, Suanico makes a series of quick motions.
"With a knife, our first target is the nearest target: the hand or the wrist. We call that defanging the snake, by cutting his weapon hand."
It's these deliberate, decisive movements that make Filipino martial arts a popular choice for Hollywood choreographers.
Filipino martial arts in film
Watch the video below to see Filipino martial arts in movies.
[embedded content]
---
The Jason Bourne films, Captain America and the James Bond film Quantum of Solace are just a few examples of movies that have incorporated traditional Filipino martial arts techniques.
LaFantaisie references one intense fight scene in The Bourne Identity in which Matt Damon's character fights, armed with only a pen.
"The way he was trapping and attacking with the pen, it was just the stabbing. Short and make it simple. Make it count."
Filipino martial arts were actually incorporated in film decades ago, when Bruce Lee started introducing some of the moves into his films. Despite that, and more recent examples of Kali in film, LaFantaisie says it has remained lesser known than, say, karate.
"Cobra Kai came out so people are more like, "Oh, let's try karate again." I mean, in my day, I think it was in the '80s when the ninja movies came out, everybody wanted to do ninjutsu. Everybody was a ninja."
LaFantaisie thinks interest in Filipino martial arts is growing.
"It's not as big as karate. I'm hoping one day it will be, but it's growing."
One of the growth areas is within the Filipino community itself.
"I was surprised at the beginning when I started doing this because I thought, 'God, all the Filipinos would be doing this, right?'" said LaFantaisie.
"But now they're starting to notice how really important it is."
Suanico says of a martial art that was traditionally kept secret that it will grow if it is advertised more.
Your hand-me-down art can be loved again: Art Attic is back – CambridgeToday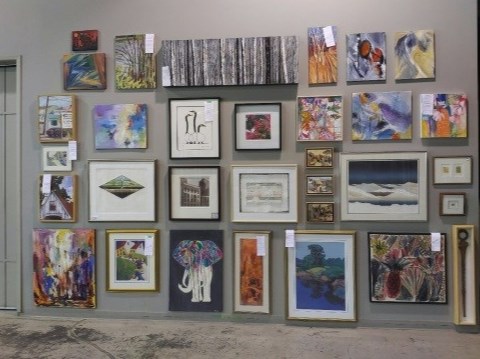 Is there something sitting in your closet collecting dust? The Cambridge Art Attic will take it.
The Cambridge Art Attic Silent Auction is back and looking for donations of art and home décor. As the Cambridge Art Guild's largest annual fundraiser, the event supports the Cambridge Centre for the Arts (CCA).
The 11th annual Art Attic Silent Auction will be held at the Cambridge Centre for the Arts on June 16, from 9 a.m.- 8 p.m., June 17, from 9 a.m.- 9 p.m. and June 18 from 9 a.m. – 1 p.m.
The Art Attic is accepting donations of art including prints, originals, and home décor, all priced to sell.
Visitors will have an opportunity to bid on and purchase art donated by local artists and the community.
The Cambridge Art Attic, an initiative of the Cambridge Arts Guild, is the primary fundraiser that supports the city's art scene.
"We are so excited to see the silent auction return this year," said Lori Bennett, chair of the Cambidge Art Attic.
"This is our major fundraiser that allows us to support our programs and events. Art Attic allows people to donate their previously loved art that they no longer use or have space for, and they know that someone else will love that piece of art again."
Art can be dropped off at 60 Dickson St. For hours visit here.
And for those doing some spring cleaning or decorating and have some art to donate, the Art Attic also accepts pieces year-round.
"We get some items and we think, this doesn't have much value, and then you find out it's an antique piece. Someone will come in and get really excited about it," Bennett said.
Proceeds from the Art Attic Silent Auction will support the Cambridge Arts Guild with local art initiatives including Cookies and Kids Theatre, Cambridge Studio Tour, the Juried Art Show, Artist in Residence, and Christmas in Cambridge. .
The Cambridge Centre for the Arts provides quality arts programming through classes, workshops, an art gallery, special events, and an artist in residence program.
The CCA is a municipally operated community arts centre that enriches and engages area residents, artists and organizations through quality artistic experiences and opportunities that stimulate, promote, and support the arts in Cambridge.
The CCA encourages participation and inspires an appreciation for the arts.
"Art speaks to people," Bennett said.
"You see people's faces light up at the auction when they see that special something that speaks to them. They can give it new life and enjoy it for years to come. It's a win win for everyone."
For more information, visit the Art Attic Facebook page. The Arts Guild is also looking for new volunteers or to help with the silent auction. To volunteer, contact Wanda Schaefer at 519-623-1340 ext. 4491.
For more information, visit here.
Goddesses, she-devils and a tangle with textiles – the week in art – The Guardian
Art Beat: Have you visited the halls of healing arts at the hospital? – Coast Reporter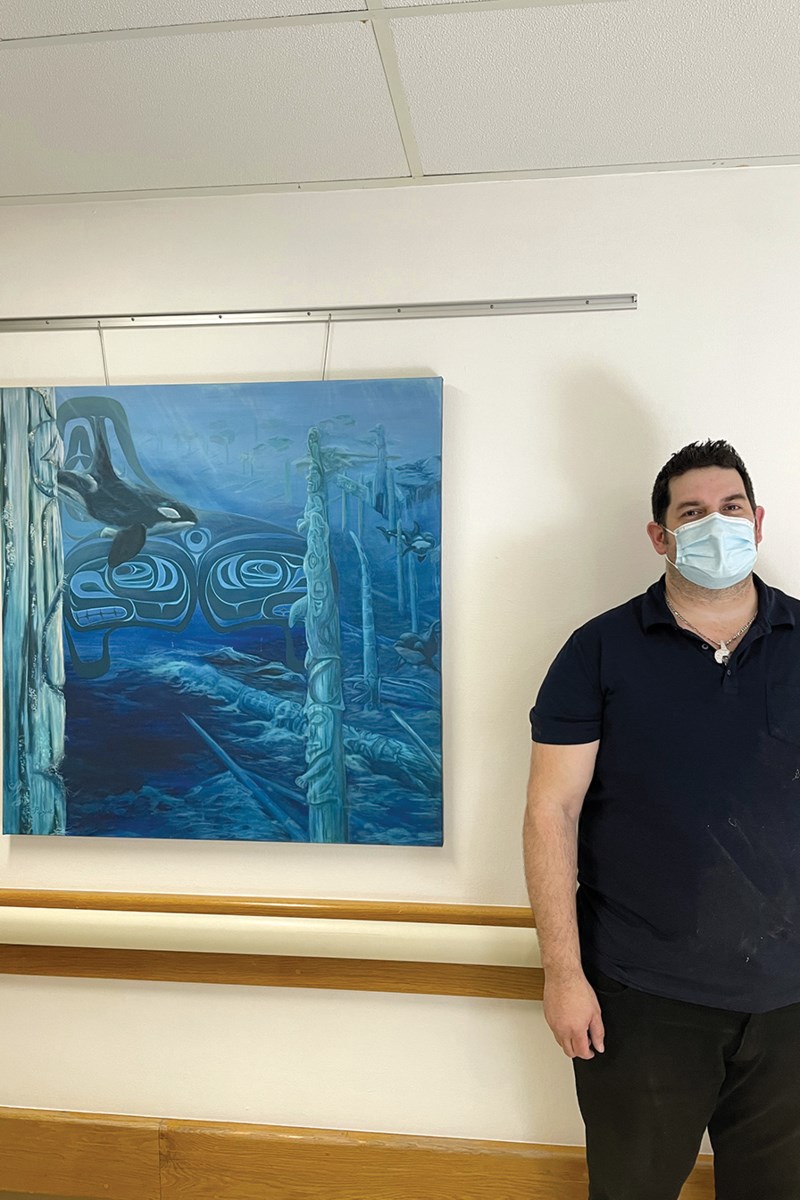 The Sechelt Hospital Foundation has welcomed Levi Purjue, an artist who contributed to the Art of Healing fundraising event, for its May rotating gallery at Sechelt Hospital.
Located between the lab and physiotherapy offices, select works of art are available each month for sale to the general public or hospital staff.
Further down the hall, visitors will find more of Levi's works on display.
Funds from the Art of Healing event helped to purchase a new X-ray for Sechelt Hospital's Medical Imaging Department.
Nature of Grief artist talk at GPAG May 28
The public is invited to learn more about Amberlie Perkin's work in her The Nature of Grief exhibition at the Gibsons Public Art Gallery. Perkin will be providing an artist talk on Saturday, May 28 at 2 p.m.
Amberlie is an interdisciplinary artist whose diverse practice includes sculpture, installation, printmaking, and painting.
With interests in the interplay of grief and ecology, nature and the body, Perkin's creative process evokes "the materiality of mourning" using grief and loss as lively material with which to build new forms while formalizing the presence of absence.
More information is online at gpag.ca
Suncoast Phoenix Community Choir concerts May 28 and 30
The Suncoast Phoenix Community Choir will present an eclectic mix of choral music for all ages on Friday, May 28 (7 p.m.) and Sunday, May 30 (3 p.m.).
The Friday concert takes place at St. Hilda's Anglican Church in Sechelt.
The Sunday matinee will be at Calvary Baptist Church in Gibsons.
The choir's website has more information: suncoastphoenixchoir.ca.
The Peanut Butter Jam at the Roberts Creek Legion May 28
Roger Camp and fellow rockers Slightly Twisted & Friends will present The Peanut Butter Jam at the Roberts Creek Legion on May 28. It's the group's first time performing at the venue since 2020.
Camp's friend and fellow Canadian classic rocker Al Harlow will make an appearance.
As is customary with Peanut Butter Jam events, cash donations will benefit the local food bank.
The show starts at 8 p.m. on May 28.
Coast Fiddler Camp coming in July
The Sunshine Coast Fiddlers are offering a Coast Fiddler Camp, to take place July 18 through 20 at Davis Bay Community Hall. Instructors will include JJ Guy, Gordon Stobbe, Geoff Horrocks, Trish Horrocks and Jennie Bice.
Advance registration is required and is open now. For more information about the Coast Fiddlers and how to join, email csfandbttb@gmail.com.