How to Create a BC Economy that Works for Everyone – TheTyee.ca
Slowly and carefully, British Columbia is emerging from an unprecedented shutdown. And a big part of why we've weathered it as well as we have is the courage of working people, and the sacrifices they've made: treating the sick, providing vital public services and ensuring we can continue to have the necessities of life. COVID-19 has revealed how heavily we depend on frontline workers — while also shining a light on how many of them have been underpaid, undervalued and under-protected in the workplace.
This pandemic has also exposed deep gaps in our economy and society. Many British Columbians are realizing for the first time just how critical workplace safety and employment standards are, and just how much of our daily lives and our community's well-being rely on robust public services and social supports. And as the message "We're in this together" truly sinks in, so does our understanding of how marginalized the most vulnerable among us really are.
Which raises the question: As our economy emerges from the deep freeze, what do we want it to look like? Will we go back to the old normal, or will we lay the foundations for something much better?
The choices we make in the coming days and months are critical. We have an opportunity to create a new economy and build a province equipped to address climate change, while prospering along the way. One that continues along the path of reconciliation in partnerships with Indigenous peoples and communities. One that secures equity and shared prosperity in every community throughout this province.
There will be predictable calls to go the other way: a public sector in retreat from the economy and the community; fewer protections, poorer working conditions and lower wages for the working people who continue to be this province's lifeline; vulnerable populations that remain in the margins; and years of progress toward reconciliation summarily abandoned. There are already voices arguing this will make business more competitive and generate jobs. We must not be fooled by this tired rhetoric.
History throughout countless recessions and downturns tells us that "austerity" only serves to freeze out working people and the most vulnerable. It enriches a handful of already-wealthy people while hollowing our communities and leaving most of us to fend for ourselves. Austerity, in fact, is why we have many of the gaps this pandemic has so glaringly exposed in the first place.
We must reject calls to cut and slash our way back to what we used to know as normal — now is the time to build a better, fairer, more sustainable and more prosperous future for everyone.
British Columbia's post-pandemic recovery represents an unprecedented opportunity to make choices that reflect the fundamental values of our province. Here are eight principles that we believe must guide a truly successful recovery:
Economic recovery must centre on the success of working people.
Workers' voices must be at the table: Recovery, as we've seen, can't happen without them. A full economic recovery will require us to address low wages, strengthen health and safety protections, increase employment standards and empower workers' rights across all sectors in B.C. Economic support programs must focus on job retention and preserving full-time, safe and stable employment. And in this first week of what's been dubbed Phase Two, with this pandemic still very much a threat, let's be clear about one thing in particular: As we reopen workplace by workplace, safety must be front and centre for all workers.
It's time to recognize the true importance of long-undervalued work.
The pandemic has shown how essential workers are in sectors ranging from grocery store workers to health-care workers to frontline community and support workers — just to name a few. These workers, who are disproportionately women and people of colour, have been historically undervalued. They deserve wages and benefits that recognize their innate dignity and the importance of their work, and the ability to join together and bargain collectively to improve their working conditions.
We must embrace respect for the rights of Indigenous communities in every aspect of our province and economy, and continue implementing the UN Declaration on the Rights of Indigenous Peoples.
COVID-19 has highlighted the acute need to transform the colonial structures embedded in the public and private sectors in the province to come into line with the UN Declaration on the Rights of Indigenous Peoples, and the Truth and Reconciliation Commission's 94 Calls to Action, in the spirit of the recently-passed BC Declaration on the Rights of Indigenous Peoples Act.
BC must invest in and expand public services and programs.
B.C.'s public services and programs fall short for many of the most vulnerable people in our province. To close those gaps, B.C. must dramatically increase its investment in public services and programs, whether related to income, housing, health care and childcare, access to nutritious food, education, or any other resources essential to meaningful security and well-being.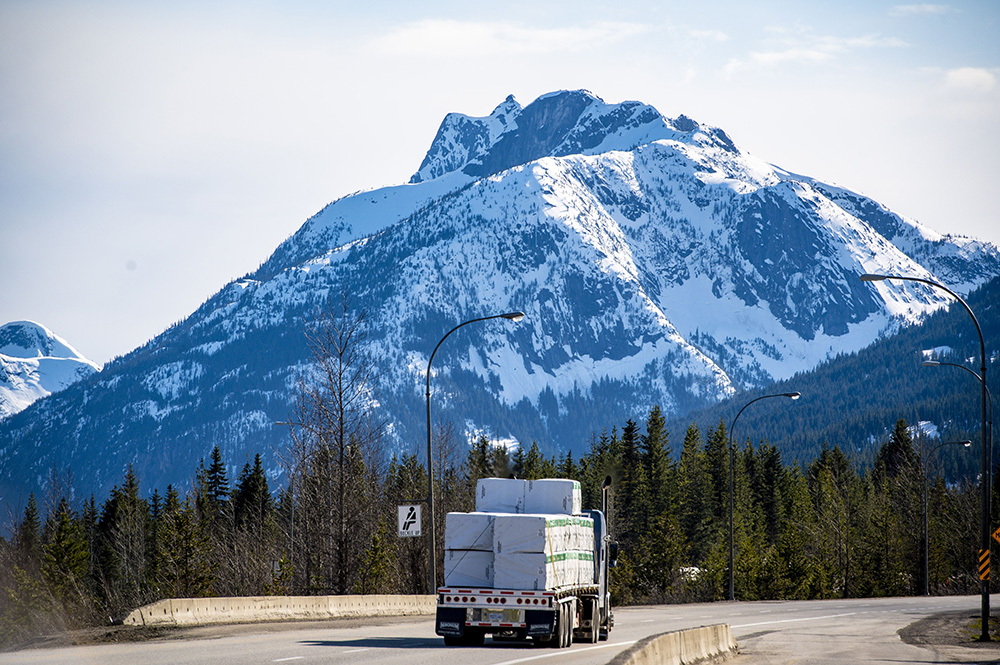 Workers need more security and robust standards across every employment sector.
The COVID-19 pandemic has exposed the depth of worker precarity and employers' increasing reliance on contract and gig workers, as many workers cobble together multiple jobs at multiple worksites to make ends meet. Workers in this province deserve much more security and stability in their employment. Every worker in B.C. must be covered by robust employment standards and protected from the exploitation that all too often comes with misclassified contracting and gig work. And we must establish fair standards for working conditions in sectors that have been undervalued and underpaid for far too long.
We must make up for lost time in addressing the climate crisis, with an accelerated and inclusive path to a green economy.

One key lesson from this pandemic: Denial is a disastrous strategy for dealing with catastrophic threats — including the threat posed by human-driven climate change. Addressing that threat through a swift transition to cleaner, renewable sources of energy is a matter of both long-term survival and our economic well-being in the here and now. The restart of our economy is an unparalleled opening for an aggressive agenda to accelerate that move and the thousands of well-paying jobs it will entail. We must ensure all communities and workers benefit from the new opportunities offered by a modern, green economy, particularly those hardest hit by the decline of carbon-intensive industries.
Large-scale public investment, not short-sighted austerity, will restart the economy.
Public investment in services such as childcare, transit, public housing and public works projects produce multiplier effects that create employment and support workers across all sectors as they return to their jobs. It helps shore up the private sector's vulnerability to economic shocks like pandemics and commodity price collapses. And used strategically, it encourages and structures private-sector investment to maximize benefits to our province and create secure, family-supporting jobs in regional economies throughout B.C.
We need to build long-term resilience in our communities.
As we rebuild, let's consider not just economic indicators but human outcomes, especially our ability to ensure the basic needs of every British Columbian are met. This pandemic has not impacted people or communities equally, and our response must work to decrease these inequities, rather than exacerbate them. Our goals must entail nothing less than the end of poverty, homelessness and other inequities — and a society that can offer to everyone a meaningful connection to the communities where they live and work.
These principles underlie Rebuilding Our Economy For All, the BC Federation of Labour's blueprint for restarting our economy, and reshaping it so it works for everyone, not just a few. We're releasing it publicly today — in the early stages of B.C.'s economic reopening — to start a conversation our province needs to have now.
After an unprecedented economic shutdown, we now have an unprecedented restart — and a historic opportunity. It's a once-in-a-lifetime chance to ask ourselves not just how and when, but what kind of economy we want to restart.

Economy adds surprise 290,000 jobs in May; unemployment rate at record level – The Globe and Mail
Canada added 290,000 jobs in May after two months of brutal layoffs, a surprise turn for the job market as provinces have only recently begun to ease lockdown restrictions.
Despite the gain, the unemployment rate rose to 13.7 per cent, the highest since comparable data became available in 1976, as more people started seeking jobs.
"The surprisingly positive readings on employment paint a more optimistic picture of the early part of the recovery, but there's still a long road back," said Royce Mendes, senior economist at Canadian Imperial Bank of Commerce, in a note to clients.
About three-quarters of May's increase was in full-time positions, while the goods-producing sector (5-per-cent gain) snapped back more forcefully than services (1-per-cent gain).
In turn, men saw stronger employment growth (206,000) than women (84,000). Statistics Canada noted that among parents, women registered fewer job gains than men and were more likely to lose hours.
The total number of hours worked in all industries climbed 6.3 per cent in May, following a plunge of nearly 28 per cent between February and April. There were sizable increases in construction (19 per cent), wholesale and retail trade (11 per cent) and manufacturing (10.9 per cent).
Quebec accounted for nearly 80 per cent of May's employment increase as it saw a net gain of 231,000 workers. The province allowed the construction industry to return in mid-April and other restrictions began to ease outside the Montreal area in early May.
Ontario was the only province where employment declined last month, although losses were less severe than in March and April. The first stage of the province's reopening plan took effect after the Victoria Day weekend.
Going into Friday's job report, it was widely assumed that Canada would experience another month of layoffs. The median estimate from economists was for employment to decline by 500,000 in May, following April's loss of nearly two million and March's drop of about one million.
This was partially the result of timing. Statistics Canada surveyed households on their work status between May 10 and 16. By then, many reopening stages had yet to take effect.
Instead, Friday's results surprised by showing that employers are already adding to payroll.
As Canada enters its summer months, there are mounting signs of economic activity picking up. Hiring site Indeed Canada has seen a recent uptick in new job postings. Consumer spending, while lower than a year ago, has improved in recent weeks, according to Royal Bank of Canada transaction data. And home and auto sales have perked up, as has business sentiment.
Still, it's shaping up to be a long recovery in the job market. Many companies are reopening to weaker sales and larger debt obligations, making it difficult to staff at prepandemic levels.
Only 13 per cent of small business owners are planning to add to full-time staff in the next three months, compared to 37 per cent who are planning to cut back, according to recent survey results from the Canadian Federation of Independent Business.
Your time is valuable. Have the Top Business Headlines newsletter conveniently delivered to your inbox in the morning or evening. Sign up today.
U.S. economy added 2.5 million jobs in May as states reopened from COVID-19 shutdowns – CBC.ca
The unemployment rate in the United States unexpectedly fell in May and layoffs abated, the Department of Labour said Friday in a report that showed the latest signs the economic downturn caused by the COVID-19 pandemic was bottoming.
The department's closely watched monthly employment report showed the jobless rate dropped to 13.3 per cent last month from 14.7 per cent in April. Nonfarm payrolls rose by 2.509 million jobs after a record plunge of 20.687 million in April.
Economists polled by Reuters had forecast the jobless rate jumping to 19.8 per cent in May from 14.7 per cent in April. Nonfarm payrolls for May had been expected to fall by eight million jobs.
The jobs market improved considerably in the second half of May as businesses reopened after shuttering in mid-March to slow the spread of COVID-19. Consumer confidence, manufacturing and services industries are also stabilizing, though at low levels, signs the worst may be over.
"The good news is that we probably have hit the bottom," said Sung Won Sohn, a finance and economics professor at Loyola Marymount University in Los Angeles. "But the recovery will be painfully slow. It will take years, probably a decade to get back to where we were at the end of last year."
Canada can hit climate targets without ruining economy, economists and climate experts say – CBC.ca
Last November, the United Nations Environment Program released its annual Emissions Gap Report, which found that in order to limit global warming to 1.5 C above pre-industrial levels, CO2 emissions would need to drop by 7.6 per cent annually over the next decade.
Given that worldwide emissions are estimated to have risen by about 0.4 per cent in 2019, this seemed like an unattainable goal.
A recent study published in Nature Climate Change, however, suggests that as a result of global shutdowns due to the COVID-19 pandemic, emissions in 2020 could drop by roughly seven per cent.
At first glance, it might appear as though a devastating economic shutdown is the only way to reach those UN targets. But some experts say this isn't the case, and insist there is a way to have economic growth and reduce emissions that adhere to the UN guidelines.
"We can't have this [kind of a shutdown] for tackling climate change — absolutely not," said Corinne Le Quéré, a Canadian professor of climate change science at the University of East Anglia and lead author of the Nature study. "This is a really painful way to get a decrease in emissions." She also noted that it likely won't last.
Don Drummond, an economist who worked for the federal Department of Finance for 23 years, pointed out that emissions in Canada have almost flat-lined, on average, over the past few years during a period of economic growth (prior to the coronavirus pandemic).
This, he said, is evidence that reducing emissions to UN guidelines is possible.
"We've achieved higher growth with flattening emissions and we can and should go further and achieve positive growth with declining emissions," said Drummond, an adjunct professor at Queen's University and former chief economist at the Toronto-Dominion Bank. "That can be done, but we need a more concentrated policy effort."
New opportunities
Drummond, who was one of the architects of the Goods and Services Tax in 1991, said there is a long history in Canada of scare-mongering that a given new policy will kill the economy, from the GST to the North American Free Trade Agreement. Quite often, it doesn't.
Many governments around the world are trying to stimulate their economies during the pandemic, and this could be an opportunity to funnel money into green technologies, said Le Quéré.
She said that one of the key findings of the Nature study was that the biggest drop in emissions during the pandemic, behind the aviation industry, has been in surface transport. This, she said, could be one sector governments could target.
"The biggest reason why the emissions [went] down now is mobility. So we just don't go anywhere. We don't use our cars. Governments could say, 'Well, we're going to tackle that as we get out of confinement,'" Le Quéré said. That could "include everything from encouraging home-working for those who want to and who can, then developing infrastructure for … walking or cycling."
While Drummond believes the federal government is likely to invest in methods to reduce emissions, he said it will likely be a long time — perhaps years — before we see stimulus packages aimed at revitalizing the economy, such as specific jobs programs.
In the meantime, he said the government can use other means to reach the 7.6 per cent emissions-reduction goal, such as disincentives — like the carbon tax on things like gasoline and heating fuels — which can be effective in bringing down emissions, particularly when that money is recycled back to people and businesses, as the federal government is doing.
"If you have the right incentives or the right disincentives in place, there can be growth that takes place that is not environmentally damaging," Drummond said.
"I would say put a price on it … that's what it really comes down to."
Another could be investing in retrofitting buildings to make them more efficient, which would be very labour-intensive and could create more jobs. But Drummond said that would be "second best."
On the path
Mark Jaccard, a professor of sustainability energy at Simon Fraser University, said transitioning to renewable energy isn't as costly as some may think it is.
He said it would cost "at most, two years of economic growth spread over a 30-year period." (In recent years, Canada has experienced annual growth in the 1.5 to 1.9 per cent range.)
Jaccard, who is currently working on the next IPCC report, said that this small sacrifice over an extended period of time is far better than the alternative.
"It's a slight difference in economic output over a 30-year period in order to prevent the dramatic crashing in your economy because of wildfires, acidified oceans, rising seas, major storms and pandemics that can happen from climate change," he said.
Drummond agrees, noting that concerns about emissions reductions harming the economy will likely always be around, even if they are without merit.
Canada is already on the right path, he said, and the country can ramp up its efforts to see both economic growth and a notable reduction in emissions.
"It's not like we're asking to do something that's never been done before. We are doing it right now, we're just not doing it enough," he said. "If you asked me to move a three-tonne rock, if I can move it an inch, I'm pretty sure I can move it a foot."