How to shop on social media (and not get scammed) – Alaska Highway News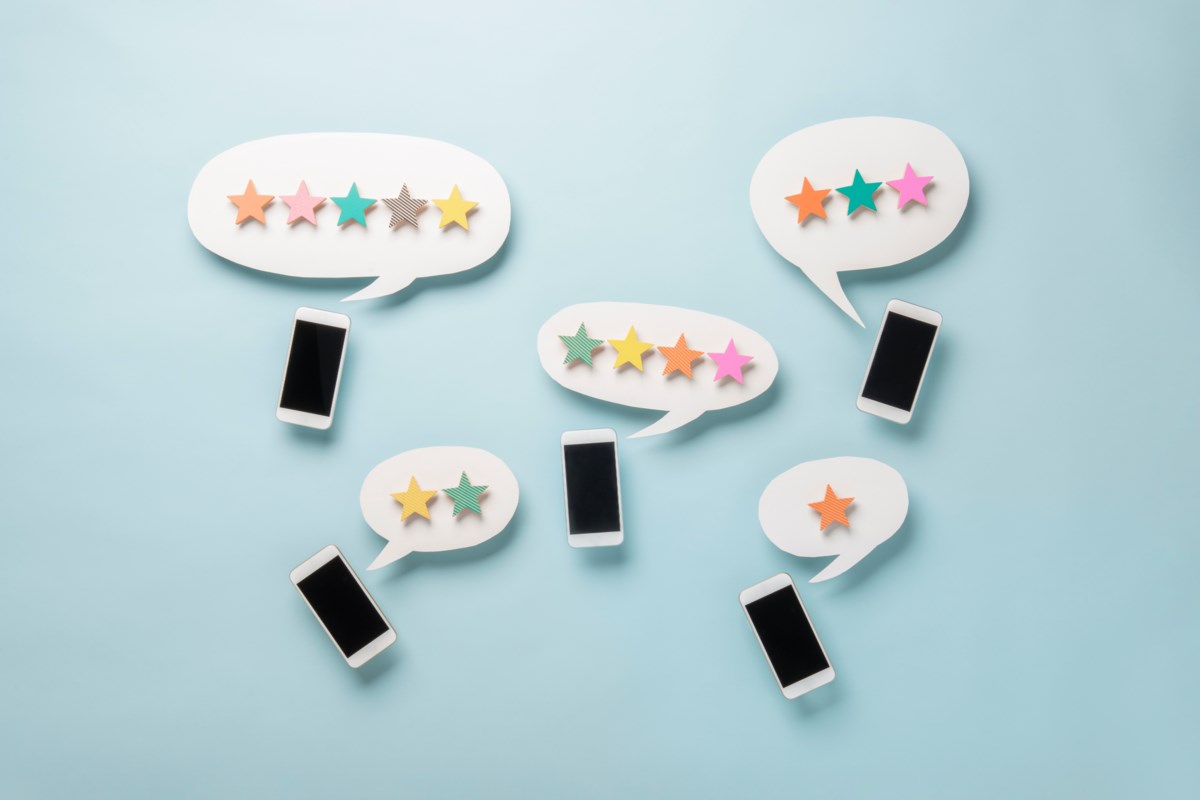 From latte kits to collagen supplements, social media feeds are filled with "you need to buy this right now!" products that are fed to a target market. Pastel sauté pans, custom dog beds, monogrammed luggage — there's no end to a tantalizing selection of stuff at our fingertips.
Anyone who has succumbed to the late-night Instagram purchase knows what happens next: a few weeks (or months) later, a nondescript package shows up at the door and is a reminder of a late night moment of weakness. Best-case scenario is that it works, but more often than not it's a "online vs. real life" fail and that means tracking down return details and a trip to the post office or eating the cost and waste.
We did a deep dive on five popular products we've seen on Facebook, Instagram and TikTok to ask a few key questions: do we need it? Will we use it? Is it worth the cost? And what can we learn from verified third-party reviews?
Before you click "check out" on an avocado saver or a miracle mop, read on for more.
Does the Dyson mop attachment work?
The product: Mop head attachment for the Dyson stick vacuums.
The claim: Dyson owners are a loyal bunch because the vacuums last forever and live up to the hype, with top-notch innovation, design and customer service. That's what makes the mop attachment so tempting: can it turn an excellent vacuum into an excellent mop?
The unbiased reviews: We took our research off Instagram and the first video tutorial (there are multiple YouTube accounts dedicated to vacuum testing) is this "Do Not Buy" warning. The reason? According to multiple reviews, the water attachment is thin, cheaply made and water drips everywhere. Also, these attachments are made for Dyson but not by Dyson, so it could void the vacuum's warranty if something goes awry.
What to buy instead: Keep it low-tech with the effective and well-designed Vileda spin mop ($38.64 at Amazon or $41.97 at Walmart.)
Do sticky cleaning balls work?
The product: Sticky cleaning ball (like this one).
The claim: Roll this golf ball-size contraption around at the bottom of a bag or purse to clean up dirt and dust.
The unbiased reviews: The cutesy neon vacuum balls featured by influencers on social media need to be taken apart and rinsed after use, which seems like messy business. And though there are a few options to purchase on Amazon, there are zero user reviews (which is pretty unusual).
What to buy instead: For small spaces, Starfrit has a line of mini vacuums (two AA batteries are required). $10.50 on Amazon.
Do silicone heel protectors work?
The product: Silicone heel protectors.
The claim: These stretchy, slip-on contraptions claim to soften calluses, protect heels from blisters and provide extra cushion support.
The unbiased reviews: This is a product that reviewers either absolutely love or loathe: some swear it helps break in new shoes and protect heels, while others lament the one-size-fits-all sizing leads to slips and tears, along with stretching.
What to buy instead: For treating dry feet (particularly heels), Flexitol heel balm is inexpensive and really effective when used consistently. $10 at Amazon or $13.97 at Walmart.
For extra support around the heels, Dr. Scholl's Massaging Gel Advanced Cushions are available in different sizes for men and women. From $11 at Amazon and $12.66 at Walmart.
Do wireless hair curlers work?
The product: Wireless hair curler with USB charger.
The claim: Inventive and "easy to use" hair tools are big business on social media. This tool combines the technology of a suction curl machine and the convenience of USB charging and wireless handling.
The unbiased reviews: In 2020, beauty vlogger Julissa Guillen gave a very helpful tutorial on the first-ever version of the wireless hair curler. She liked the look of the curls but didn't love a lot of things: the machine had a short battery life and in two hours, she only managed to curl half of her hair because it only takes very small sections.
What to buy instead: Since 2020, reputable hair tool company Conair has released its Unbound Cordless Auto Curler, but many of the issues Guillen mentioned in her review seem to persist: charging life, curl quality and hair getting twisted in the machine. Verified reviewers who did love it note that it's great for travel and works well on short hair. For those interested, it's best to buy from a retailer with a solid return policy rather than an account on social media. Unbound Cordless Curler, $69.97 at Amazon and $69.97 at Walmart.
Do avocado savers work?
The product: Avocado saver.
The claim: There are multiple versions of the avocado saver on Instagram — the silicone sleeve, the pod (with a hardshell case) and the stretchy "hugger."
The unbiased reviews: Avocados are expensive and it's no wonder there are so many inventions to try to save a ripe avocado from turning brown. (The shelf life of a cut avocado feels like it's about 10 minutes.) Despite multiple inventions, it seems like no one has been able to trick Mother Nature. None of these savers, from slip-on silicone to avocado-shaped storage containers, have consistently high reviews from users.
What to buy instead: The key to saving an avocado from browning instantly is to protect the outer green layer (brush on a citric juice, like lemon or lime) and then store it in any airtight container. This also eliminates having a single-use kitchen item, which is a waste of space. Bentgo small glass container with leak-proof lid, $24.97 at Well.ca.
Home Office delays Windrush grants amid row over social media posts – The Guardian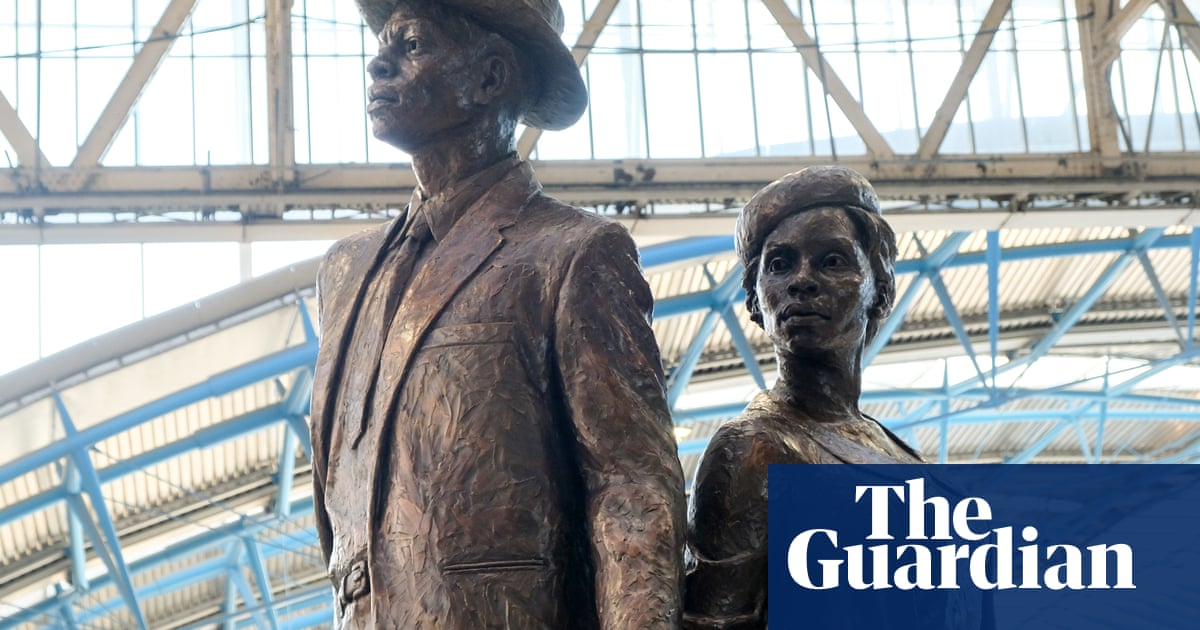 The Home Office has decided not to award £150,000-worth of grants to Windrush community organisations, amid internal disagreement about whether funds should be given to groups that have expressed criticism of the government on social media.
In December, civil servants approved applications from 15 organisations to receive about £10,000 of funding each from the Windrush community engagement fund, a grant established in the wake of the 2018 citizenship scandal.
However, their decision was blocked by the home secretary's private office, because advisers were concerned that two of the groups approved for funding had retweeted posts expressing criticism of the Home Office.
The Windrush National Organisation, the UK's largest Windrush community organisation, and the University of Leicester Pro Bono clinic, working with the Highfields community centre, both had their grant approval questioned.
Discussions over whether or not they could be removed from the recommended list caused a long delay to the grant process, and eventually the department had decided to scrap the allocation of the fund for 2022-23, a Home Office source said.
The source said there was nothing abusive in the contentious tweets, which consisted of retweeted articles from the Guardian and the Independent covering government immigration policy and pieces highlighting issues around race.
The Windrush community engagement fund was set up to support community groups to raise awareness of the government's compensation and documentation scheme, and of the Home Office's other initiatives to support those affected by the department's Windrush errors, which led to thousands of legal UK residents being mistakenly classified as immigration offenders.
Applicants to the cancelled fund received letters from the Home Office stating: "We are writing to inform you that we are unfortunately withdrawing the competition for this financial year and no funding will be awarded.
"Unfortunately, we have experienced delays with our internal assessment of the latest community engagement fund (CEF) bids leaving successful applicants very little time to spend money before the end of the financial year."
The letter added: "We will relaunch the competition next financial year. We know this is disappointing news."
Asked at a public meeting last week about the decision not to distribute £150,000-worth of grants, Angela Wilson, a Home Office civil servant and head of the Windrush external engagement team, said: "This was to do with internal problems with our assessment criteria."
Applicants to the fund responded with frustration at the time wasted in submitting applications for small grant allocations that were then not distributed.
The source said the eligibility criteria were likely to be rewritten for next year, to request that applicants be prepared to "work constructively" with the Home Office.
Bishop Desmond Jaddoo, the chair of the Windrush National Organisation, was unaware of the context behind the cancellation of the 2022-23 grants. He said his organisation had had a constructive working relationship with the Home Office to date.
"Community-led engagement is intrinsic to righting the wrongs of the Windrush scandal and any available community engagement fund must be timely and commensurate to support the much-needed engagement requirements across the affected diverse communities in the UK and abroad," he said.
Laura Bee, from the Leicester University Pro Bono clinic, which assists people to make applications to the Windrush compensation scheme, said she had not been told anything about the background to the "disappointing" decision to cancel the fund allocations for last year.
Her organisation had not put anything on social media about Windrush, but the Highfields community centre, where they were planning to hold events, and with whom they had submitted a joint application, had occasionally retweeted articles about Home Office policy.
"Our clinic is well-placed to raise awareness about the compensation scheme and help potential claimants to access the scheme. Our student advisers really value the opportunity to carry out this important work," she said.
A Home Office spokesperson said the decision to withdraw the fund had been taken due to "internal delays", and that the scheme would be relaunched in the new financial year. "We continue to provide comprehensive engagement and information to organisations to enable them to support affected individuals," the spokesperson said.
Media Advisory – Governor General to meet with the President of the United States – Yahoo Canada Finance
OTTAWA, ON, March 21, 2023 /CNW/ – Ontario–Her Excellency the Right Honourable Mary Simon, Governor General of Canada, will welcome the Honourable Joe Biden, President of the United States, on Thursday, March 23, 2023, at 6:25 p.m., at the Canada Reception Centre at the Ottawa MacDonald-Cartier International Airport. The Governor General and Mr. Whit Fraser will then meet with President Biden and Dr. Jill Biden, First Lady of the United States.
| | |
| --- | --- |
| Date: | Thursday, March 23, 2023 |
| Time: | 6:25 p.m. (EDT) |
| Location: | Canada Reception Centre at the Ottawa MacDonald-Cartier International Airport |
Notes for media:
All media must be accredited with the Parliamentary Press Gallery.

Photos of the meeting taken by the Governor General's official photographer will be made available upon request.
Stay connected:
Follow GovernorGeneralCanada on Facebook, Instagram, Twitter and YouTube.
SOURCE Governor General of Canada
View original content: http://www.newswire.ca/en/releases/archive/March2023/21/c8738.html
War Made Easy: Norman Solomon on How Mainstream Media Helped Pave Way for U.S. Invasion of Iraq – Democracy Now!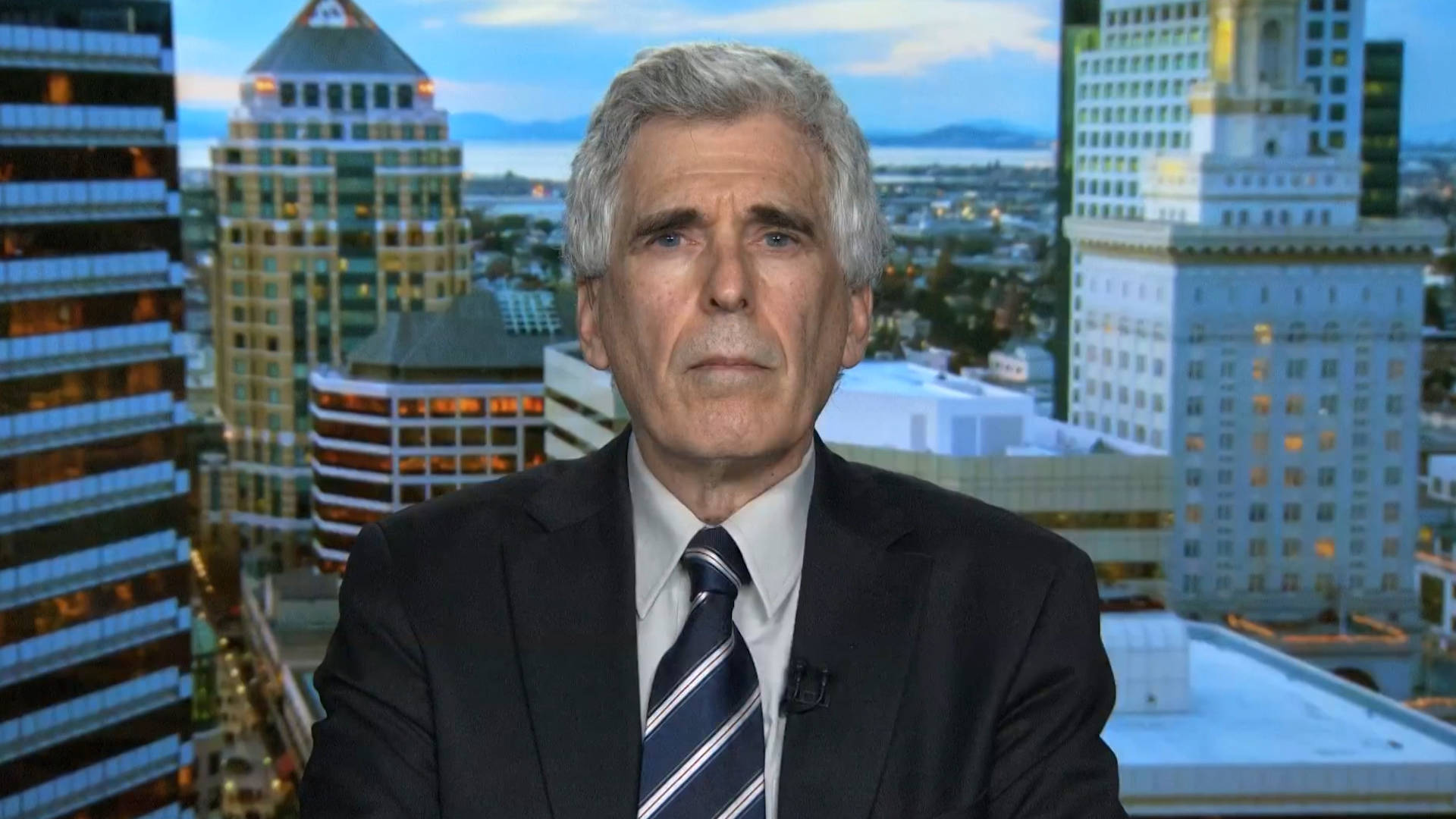 As we continue to mark the 20th anniversary of the U.S. invasion of Iraq, we look at how the corporate U.S. media helped pave the way for war by uncritically amplifying lies and misrepresentations from the Bush administration while silencing voices of dissent. Longtime media critic Norman Solomon says many of the same media personalities and news outlets that pushed aggressively for the invasion then are now helping to solidify an elite consensus around the Ukraine war. "In the mass media, being pro-war is portrayed as objective. Being antiwar is portrayed as being biased," he says. Solomon is author of War Made Easy: How Presidents and Pundits Keep Spinning Us to Death and the forthcoming War Made Invisible: How America Hides the Human Toll of Its Military Machine.