How To Use Social Media To Job Search – Forbes
In the beginning, it was all fun and games. But social media isn't just used to connect with family, snoop on your ex-boyfriend or keep up with the latest influencers anymore. In recent years, it has become a valuable job search tool that many potential candidates underestimate. In a survey of recruiters and hiring managers conducted by LiveCareer, Facebook emerged as the clear winner for managing your professional social media presence (74%), followed by LinkedIn (56%) and Instagram (49%). As many as 68% of recruiters said job seekers need a LinkedIn profile in 2021, and 65% of hiring managers said that they don't mind being contacted by potential candidates on LinkedIn.
Studies have also shown that 92% of companies are using social media for hiring and that three out of four hiring managers will search for a candidate's social profiles. Whether you're a recent college graduate or a seasoned professional looking for a new opportunity, social media is a useful job search tool. By leveraging these strategies, you'll be able to use social media to land a job you love.
Google yourself
For the most part, you should assume that employers will look at your social media profiles before inviting you for an interview. The first step is to Google yourself in incognito mode. That way, your search results won't be affected by your browsing history. Then see what pops up. If you find any inappropriate posts or photos, remove them or tweak your privacy settings. You'll still want hiring managers to find you, so keep some information public such as your employment history, location and professional skills. No matter how stringent your privacy settings, people will always be able to see your profile photos on Facebook, LinkedIn, Twitter and Instagram, so make sure you're happy with these.
Focus on a few social media platforms
Don't try to maintain too many social media accounts. That will make it difficult for you to keep them up to date. The general rule is to focus on one or two for your job search, with LinkedIn being the primary one. Confirm that your contact information is accurate and that your LinkedIn profile matches the details on your resume. If you have social channels that you've been ignoring for a while, like a Twitter or Facebook account you haven't used in three years, this might be a good time to remove them. Let recruiters know you're open to new job opportunities by changing that setting on LinkedIn. If you specify the types of positions that you're interested in and your preferred location, your profile will appear in search results when recruiters look for suitable job candidates.
Use social media to research
You can also use social media to learn more about organizations you're interested in. Employers often post relevant articles and other information related to changes happening within the company. This intelligence can strengthen your job search by helping you understand the culture and how they treat employees. Use LinkedIn and Twitter to identify leaders in the companies that you are targeting. By following them and commenting on their tweets, you can get their attention. Responding to their tweets and showing your value will give you an advantage over other candidates who aren't putting themselves out there.
Establish yourself as a thought leader
Another job search strategy is to engage with industry leaders and portray yourself as a subject matter expert on social media platforms. To achieve this, inject yourself into the conversation by commenting and contributing to industry-specific Facebook or LinkedIn groups. These groups can help you develop professionally and connect with individuals in the companies you're researching. Start posting and reposting items that are relevant to your career or area of expertise. Twitter is also an ideal place to establish yourself as a thought leader by sharing articles and commenting on industry news. Ultimately, you'll want to have a consistent tone and style throughout all your social media profiles. You should be using these platforms not only to job search but also to build your personal brand.
Send Personalized Messages
Building your network on LinkedIn is a great job search strategy. But when you send someone an invitation, it defaults to a generic message. If you're reaching out cold to someone you'd like to network with, personalize the request to give some context. You'll be much more likely to receive a response. Once you hear back from them, set up a phone call to get to know them better. This approach is also an excellent way to learn about the company culture at other firms. Just remember, creating and nurturing genuine relationships is at the heart of using social media when you are job hunting.
Don't underestimate the power of social media to highlight your skills, give employers a peek into your personality, and land you a job. And most importantly, be authentic! In today's competitive job search environment, it will give you a huge edge over the competition.
---
NASA Invites Media to Next SpaceX Cargo Launch to Space Station – NASA
How HuffPost Canada's digital impact and untimely demise changed Canadian news media – Poynter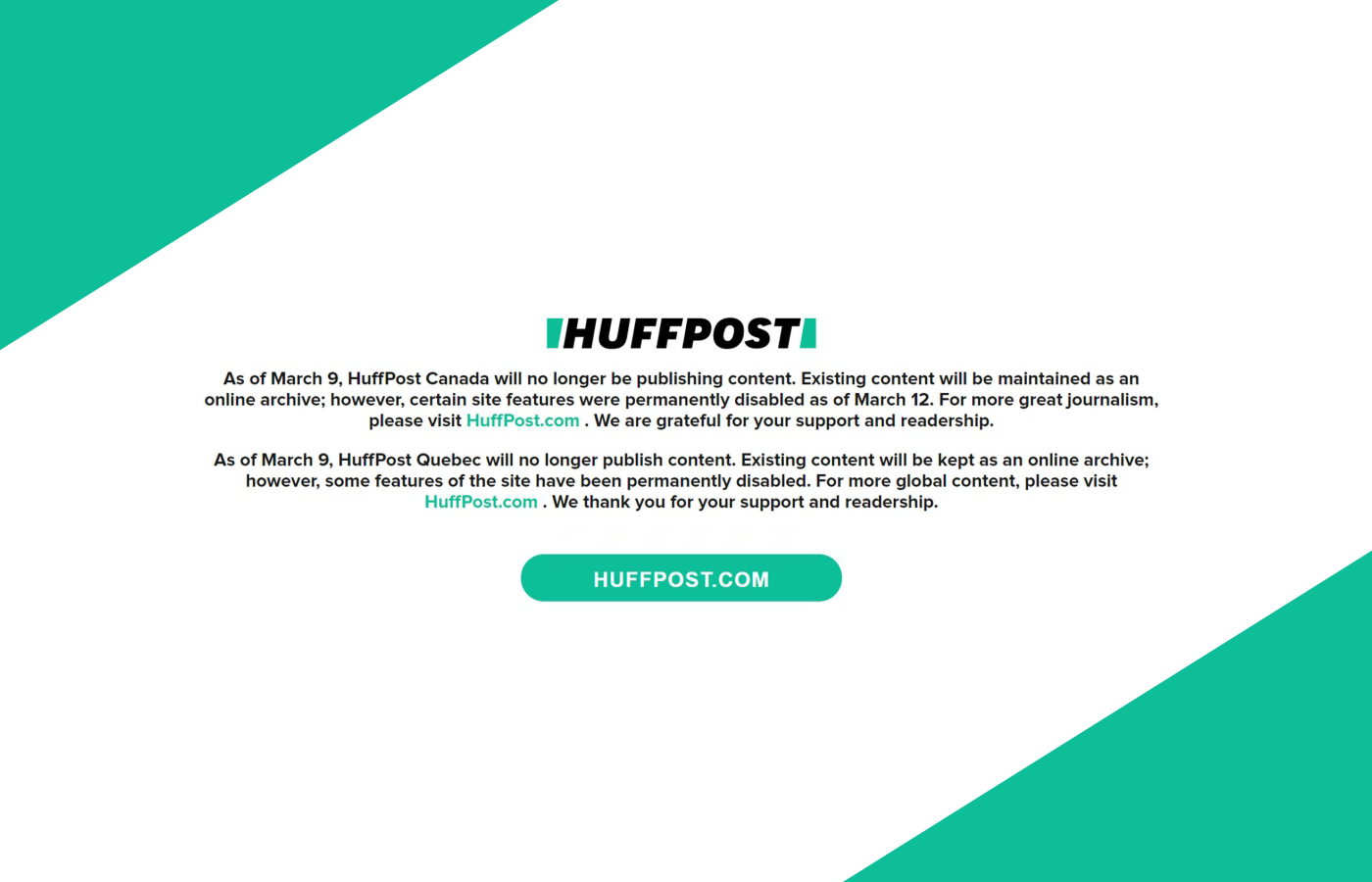 Mel Woods found out they no longer had a job from a group chat.
The Vancouver-based journalist was working as HuffPost Canada's only worker in the western region of the country, covering viral and trending stories as an associate editor, up until the outlet's unceremonious March 2021 demise. BuzzFeed bought HuffPost in November 2019 and, just two weeks after the newsroom's decision to unionize, closed HuffPost Canada and left 23 staff without their jobs.
It's another data point in a long list of recent closures and contractions on the Canadian media landscape.
Many of those laid off have landed positions elsewhere. Woods now plies their trade at Xtra — a Toronto-based outlet focused on 2SLGBTQ+ perspectives — and others have surfaced as staff at The New York Times, CBC and Politico, among others. Some left for public relations gigs, and others are currently working as freelancers. The announcement of the closure just one week from the meeting, Woods said, left some staff scrambling.
"For somebody who was suddenly unemployed, it was a very, very busy week because we had to sort out what happened and when, and what the unionization played into it, what severance played into it and why it had happened because it caught all of us by surprise," Woods said.
HuffPost's union, CWA Canada, had never faced a closure in its history. President Martin O'Hanlon said the ceasing of operations points to BuzzFeed's lack of understanding of the Canadian media landscape.
"I don't think it says a lot about the Canadian media industry, per se, I think it says a lot about BuzzFeed. And I think it tells you that BuzzFeed is just interested in America, and in making as much profit as possible," O'Hanlon said. "… They don't give a damn about Canadian journalism is the bottom line."
In an emailed statement, a spokesperson for BuzzFeed said: "BuzzFeed announced a restructuring of HuffPost in March in order to break even this year and fast-track its path to profitability. As part of these changes, we made the difficult decision to close HuffPost's Canada and Quebec operations. The incredibly talented teams there have made enormous contributions to the political and news ecosystems in Canada — from extensive, award-winning coverage of the federal election, to relentless reporting on how COVID-19 exacerbated a long-term care crisis, and a powerful investigation of how mental illness is responded to as a crime. We know this decision was painful for everyone affected, but we are confident that these journalists will continue to do powerful and impactful reporting in the years to come. We continue to do everything we can to ensure their transition is a smooth one."
The announcement certainly wasn't easy on the staff of HuffPost Canada. The all-hands meeting in which the closure was announced, which Woods said was predicted within the staff to be announcing a new U.S. editor-in-chief, had the password "spring is here."
But the closing of HuffPost Canada is more than another sad story to add to the layoffs seen at other newsrooms in Canada, most publicly at Global and Postmedia. HuffPost's Canada's coverage won awards posthumously. Woods won an award from RTDNA Canada for examining gender and transphobia more than two months after the outlet officially closed.
The skill and success of the staff was partially due to the culture and the diversity of the newsroom, Woods said.
"The fact of how quickly folks have been snapped up by other places is proof of the respect that was had for our newsroom," Woods said. "We kind of sprinkled our seeds everywhere."
Woods likened the HuffPost style that they have taken to Xtra as "serving (readers) their vegetables, but in a good way," through a metrics and service journalism-focused approach.
Some of those seeds appear to have taken root elsewhere. New approaches to digital journalism in Canada, including what service looks like to staff and readers, is a common thread in discussions with Canadian newsroom leaders.
The Canadian Association of Journalists recently completed data collection for their first diversity survey, modeling their work after the News Leaders Association in the U.S. Meanwhile, CBC made the decision to turn off all Facebook comments on news stories for a month beginning in mid-June, which editor-in-chief Brodie Fenlon attributed to a data-gathering exercise mixed with a want to protect the mental health of journalists. It is a policy that they have since extended to the end of October.
HuffPost Canada's digital impact, and its dismantling, points toward a future for Canadian journalism that must consider the health of its readers and staff while acknowledging the changing needs of digital media.
CBC's decision to direct the tenets of service journalism toward its own staff hints toward an industry that is understanding (at a glacial pace) just how worn down it is and how building back means doing so with care. At this year's Michener Awards, a ceremony dedicated to public service journalism and its impact on society, APTN journalist Kenneth Jackson acknowledged what it means to sit with the impact your work makes, on subjects, readers and staff.
"If you want to do service journalism you can't fly above it," he said, "you gotta get down and wear it."
BuzzFeed appears to have worn its decision, as have the journalists who had to face the consequences.
OPINION/EDITORIAL: Will social media companies ever make fighting online abuse a priority? – moosejawtoday.com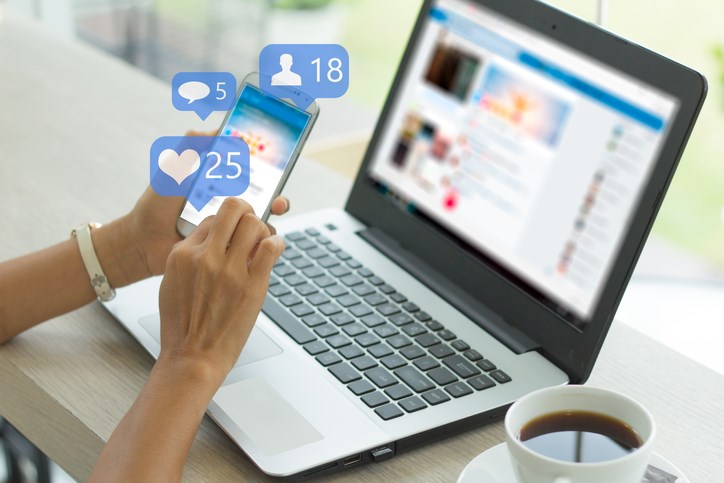 Is it just me who believes we've lost our ability to have civil discourse?
Every day, we rely on social media platforms to engage with like-minded people, promote ourselves, our work, and/or business. Unfortunately, the downside of increasing your visibility, especially when you wade into an online discussion with an unpopular opinion, is you become a lightning rod for online abuse. Online abuse can be especially relentless if you are a woman, identified as a member of a race, religion, ethnicity, or part of the LGBTQ+ community.
I believe social media companies can reduce, even come close to, eliminating, online abuse. The first step: Facebook, Twitter, LinkedIn, Instagram, et al. becoming more serious and urgent about addressing the toxicity they're permitting on their respective platform. The second step: Give users more control over their privacy, identity, and account history.
Here are five features social media companies could introduce to mitigate online abuse.
Educate users on how to protect themselves online.
I'll admit social media companies have been improving their anti-harassment features. However, many of these features are hard to find and not user-friendly. Platforms should have a section within their help center that deals specifically with online abuse, showing how to access internal features along with links to external tools and resources.
Make it easy to tighten privacy and security settings.
Platforms need to make it easier for users to fine-tune their privacy and security settings and inform how these adjustments impact visibility and reach. Users should be able to save configurations of settings into personalized "safety modes," which they can toggle between. When they alternate between safety modes, a "visibility snapshot" should show them in real-time who'll see their content.
Distinguishing between the personal and professional
Currently, social media accounts are all-encompassing of your professional life and personal life. If you want to distinguish between your professional and personal life, you must create two accounts. Why not be able to make one social media account that toggles between your personal and professional identities as well as migrate or share audiences between them?
Managing account histories
It's common for people to switch jobs and careers and their views over time. Being able to pull up a user's social media history, which can date back more than a decade, is a goldmine for abuse. Platforms should make it easy for users to easily search old posts and make them private, archive, or delete.
Credit cards and/or phone number authentication.
All social media platforms allow the creation of anonymous accounts. Ironically, much of the toxicity permeating social media stems from people hiding cowardly behind anonymous accounts.
Anonymity enables toxic behavior by facilitating and backhandedly encouraging "uncivil discourse." Eliminating the ability to create an anonymous account would literally end online abuse.
Anonymity allows people to act out their anger, frustrations, and their need to make others feel bad, so they feel good. (I'm unhappy, so I want everyone else to be unhappy.). Being anonymous allows someone to say things they wouldn't even think of or have the courage to, speak publicly, let alone face-to-face.
All credit cards and telephone numbers are associated with a billing address. Social media platforms could prevent anonymous accounts by asking new joiners to input their credit card information, to be verified but not charged, or a telephone number to which a link, or code, can be sent to authenticate. (Email authentication is useless since email addresses can be created without identity verification.)
Undeniable fact: When people know they can easily be traced they're unlikely to exhibit uncivil behaviour.
Yeah, I know — for many, handing over more data to social media giants isn't appetizing, even if it eliminates the toxic behavior hurting our collective psyche. Having to go through a credit card or telephone authentication will be pause for many to ask themselves why the feel they must be on social media. Such reflection is not a bad exercise.
Online attacks have a negative impact on mental and physical health, stops free expression, and silences voices already underrepresented in the creative and media sectors and in public discourse.
Respective platform user guidelines (aka. Community Standards) are open to interpretation and therefore not enforced equitably. Content moderators (human eyes) and AI crawling (searching for offensive words and content) aren't cutting it.
Social media companies can't deny they could be doing a much better job creating a safer online environment. Unfortunately, a safer online environment will only evolve when social media companies begin taking online abuse seriously.
Nick Kossovan writes the column 'Digitized Koffee With Nick' which appears in several newspapers and is the Customer Service Professionals Network's Director of Social Media (Executive Board Member). On Twitter and Instagram follow @NKossovan.
The views and opinions expressed in this article are those of the author, and do not necessarily reflect the position of this publication.