I Could Look at James Webb Unboxing Pictures all Day – Universe Today
On Oct. 12th, the James Webb Space Telescope (JWST) arrived safely at Port de Pariacabo in French Guiana after spending 16 days traveling between California and South America. Since then, the observatory was transported from California to French Guiana and brought to a cleanroom in the Guyanese Space Center (GSC). Here, crews "unboxed" the observatory from its protective cargo container in preparation for launch – now targetted for Dec. 18th.
These events were captured in a series of beautiful images recently shared by the Guyanese Space Center, the European Space Agency (ESA), and NASA via their JWST Twitter accounts (more are posted on the NASA JWST Flickr page). This process involved carefully lifting the telescope from its packing container and raising it vertically, the same configuration Webb its launches to space aboard an Ariane 5 rocket.
The voyage began with the James Webb being transported from Northrop Grumman's headquarters in Redondo Beach, California, which is where the foldable observatory underwent final tests to ensure that it would deploy and operate properly once it reached space. By late August, the testing was complete, and engineers spent another month folding the observatory up and placing it in a protective container for transport.
It was then loaded aboard the MN Colibri (a French cargo vessel) and began its journey down the coast towards the Panama Canal and French Guiana. With the mission safely there in one piece, the crews have unpacked it and set it in its launch configuration. Soon, it will be loaded aboard a payload capsule atop an Ariane 5 rocket and take off from the ESA's Spaceport in Kourou. The transportation of Webb from California to the launch site, and the launch services that will be provided soon, are part of the ESA's contribution to the mission.
The Canadian Space Agency (CSA) is also a contributor, having provided Webb's Fine Guidance Sensor (FGS) and Near-Infrared Imager and Slitless Spectrograph (NIRISS). These will allow the telescope to point at and focus on objects of interest and assist in studying exoplanets, distant galaxies, and other types of astronomical objects (respectively). In exchange, Canadian scientists will receive a guaranteed allotment of Webb's observation time.
This launch, and everything that helped make it possible, is something that the astronomical community has waited for almost thirty years to see. Planning began in the mid-90s, a few years after the Hubble Space Telescope and Compton Gamma Ray Observatory's successful deployment. With two more "Great Observatories" preparing to go to space by the early 2000s – the Chandra X-ray Observatory and the Spitzer Infrared Space Telescope – NASA planners began contemplating what the next step would be.
In 1996, these plans culminated with the Next Generation Space Telescope (NGST) project. In 2002, it was renamed after James Webb (1906-1992), NASA's second administrator (from 1961–1968), who played a central role in the Apollo Program. NASA will be holding a series of virtual media briefings and events in the weeks leading up to the launch, starting with a media briefing on the engineering and spacecraft deployments on Tues. Nov. 2nd.
This will be followed by a morning and afternoon briefing on Thurs. Nov. 18th, which will address the science goals and science instruments (respectively). The full schedule can be found here. These events are intended to convey the significance of this mission and the scientific breakthroughs that are anticipated. As NASA Administrator Bill Nelson said in a recent NASA press statement:
"The James Webb Space Telescope is a colossal achievement, built to transform our view of the universe and deliver amazing science. Webb will look back over 13 billion years to the light created just after the big bang, with the power to show humanity the farthest reaches of space that we have ever seen. We are now very close to unlocking mysteries of the cosmos, thanks to the skills and expertise of our phenomenal team."
This mission has been a long time in the making and has become only more poignant with all of the delays in the past few years. Some of this arose from budget constraints and the recent pandemic and from the fact that the JWST is the largest, most complex, and most sophisticated observatory ever launched. To ensure that nothing goes wrong and servicing missions are needed to get it in working order (as was the case with Hubble), every system needed to be rigorously tested and every "anomaly" worked out in advance.
Once deployed and operational, the James Webb mission will be the premier space science observatory for the next decade. Before this decade is over, it will be joined by the Nancy Grace Roman Space Telescope (RST), named after the "Mother of Hubble." These and other next-generation observatories will survey the large-scale structure of the cosmos, aid in the search for extraterrestrial life, and unlock some of the deepest mysteries about our Universe!
Scientists in Chile discover fossils from dinosaur with 'unique' tail – TRT World
The new species has something never seen before on any animal: seven pairs of "blades" laid out sideways like a slicing weapon.
Scientist have announced that fossils found in Chile are from a strange-looking dog-sized dinosaur species that had a unique slashing tail weapon.
Chilean paleontologists on Wednesday presented their findings on a dinosaur discovered three years ago in Patagonia which they said had a highly unusual tail that has stumped researchers.
"The tail was covered with seven pairs of osteoderms … producing a weapon absolutely different from anything we know in any dinosaur," said Alexander Vargas, one of the paleontologists, during a presentation of the discovery at the University of Chile.
"That was the main surprise," Vargas added. "This structure is absolutely amazing."
The osteoderms – structures of bony plaques located in the dermal layers of the skin – were aligned on either side of the tail, making it resemble a large fern.
The remains of the Stegouros elengassen were discovered during excavations in 2018 at Cerro Guido, a site known to harbor numerous fossils, by a team who believed they were dealing with an already known species of dinosaur until they examined its tail.
Biogeographic link
Paleontologists have discovered 80 percent of the dinosaur's skeleton and estimate that the animal lived in the area 71 to 74.9 million years ago. It was about two metres (almost seven feet) long, weighed 150 kilograms (330 pounds) and was a herbivore.
According to the scientists, who published their research in the journal Nature, the animal could represent a hitherto unknown lineage of armored dinosaur never seen in the southern hemisphere but already identified in the northern part of the continent.
"We don't know why (the tail) evolved. We do know that within armored dinosaur groups there seems to be a tendency to independently develop different osteoderm-based defense mechanisms," said Sergio Soto, another member of the team.
The Cerro Guido area, in the Las Chinas valley 3,000 km (1,800 miles) south of Santiago, stretches for 15 kilometers. Various rock outcrops contain numerous fossils.
The finds there allowed the scientists to surmise that present-day America and Antarctica were close to each other millions of years ago.
"There is strong evidence that there is a biogeographic link with other parts of the planet, in this case Antarctica and Australia, because we have two armored dinosaurs there closely related" to the Stegouros, said Soto.
READ MORE:
'Hell Heron': England's Isle of Wight home to two new dinosaurs species
Source: TRTWorld and agencies
Arctic could see more rain than snow in 30 years, study suggests – Eye on the Arctic
Increased rain detrimental to foraging Arctic mammals like caribou, reindeer, muskox
There could be more rainfall than snow in the Arctic in as little as 30 years because of the world's changing climate, according to a new study that predicts the transition will happen decades earlier than previously anticipated.
The change is expected to happen sometime between 2050 and 2080, says research led by the University of Manitoba and published in the journal Nature Communications. Previously, the transition to a rain-dominated Arctic was expected to happen somewhere between 2070 and 2090.
Lead author Michelle McCrystall, a postdoctoral fellow at the university's Centre for Earth Observation Science, said more than 50 per cent of precipitation in the Arctic falling as rain instead of snow will have "global implications" and a "very direct impact" on Indigenous people throughout the Arctic.
The biggest precipitation changes, she added, will happen during the fall. Predominant snowfall and snow precipitation is still expected in the winter months, even by the end of the century.
Some regions will make the transition earlier than others, she explained, based on their temperatures and proximity to the North Pole.
The study's projections stem from an aggregation of data from around the world.
McCrystall said the 2050 to 2080 range in which the transition could happen reflects the variability of all the data that was used, but the average points to it happening, more specifically, around the year 2070.
Animal starvation
McCrystall said more rain in the Arctic would also lead to more rain-on-snow events — when rain falls onto an existing snowpack and freezes, forming ice layers either on the snow or within it — which would be "very damaging" for foraging mammals like reindeer, caribou and muskox.
Because of that ice, foraging animals will have a harder time reaching the grassland that lies beneath it.
"It can cause a huge starvation and die off in a lot of these populations," she said.
Mark Serreze, a co-author of the study and the director of the National Snow and Ice Data Center in Boulder, Colo., said in a statement "the Arctic is changing so fast that Arctic wildlife might not be able to adapt.
"It's not just a problem for the reindeer, caribou and muskox, but for the people of the North that depend on them as well."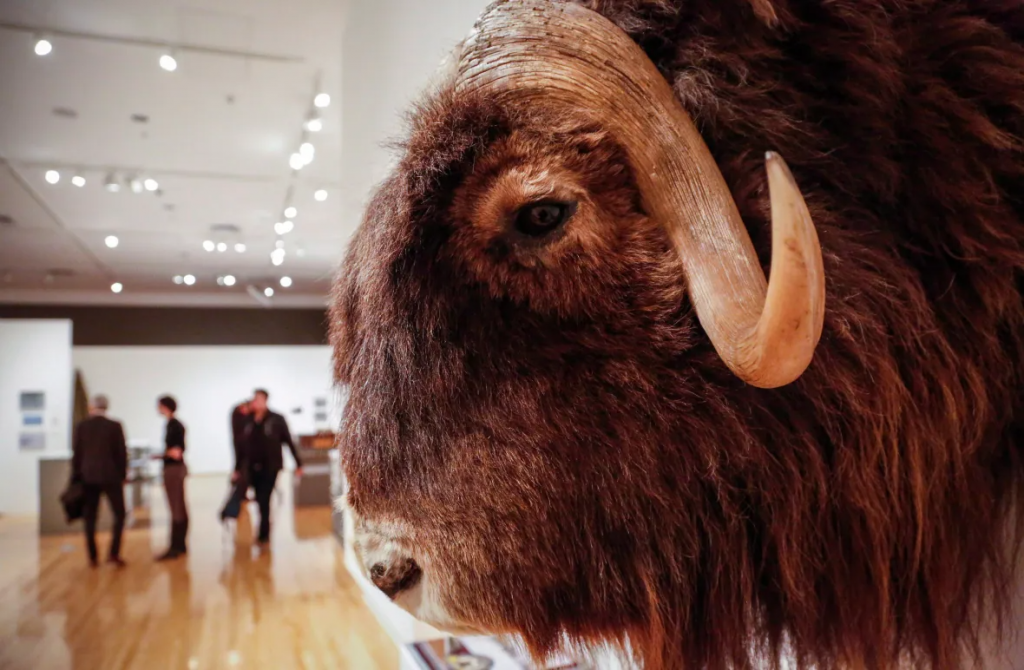 Kent Moore, a professor of atmospheric physics at the University of Toronto, who is outside of the research team, told CBC News that rain-on-snow events would also cause "incredible" stress on hairy animals like muskox.
"If it rains and then it freezes, then they get a kind of frozen ice on their body, and that can be very, very stressful for them. They can lose heat more rapidly."
Transition likely to happen in our lifetime, study predicts
Moore said he's not surprised the Arctic will see more rainfall in the future, but he is surprised when the researchers predict the transition to more rain than snow is going to happen.
"A couple of decades is pretty significant," he said. "Animals have to adapt quick, but we also have to adapt quicker. And that's always a challenge, that adaptation," he said.
Walt Meier, a senior research scientist at the University of Colorado Boulder's National Snow and Ice Data Center, who is also not one of the study's authors, said a difference of a few decades means that this transition is more likely to happen in the lifespan of current generations.
"It becomes, for a lot of people, not something that maybe my children or grandchildren will see, but something I may very well live to see," he said, adding that he, too, was not surprised by the new prediction.
Rising sea levels, thawing permafrost
Meier and McCrystall both said an increase in Arctic rainfall would contribute to rising sea levels, particularly because it will cause more glaciers along the coast of Greenland to fall into the water.
Rain fell on the summit of Greenland — a location where precipitation has previously always fallen as snow or ice — for the first time on record this year.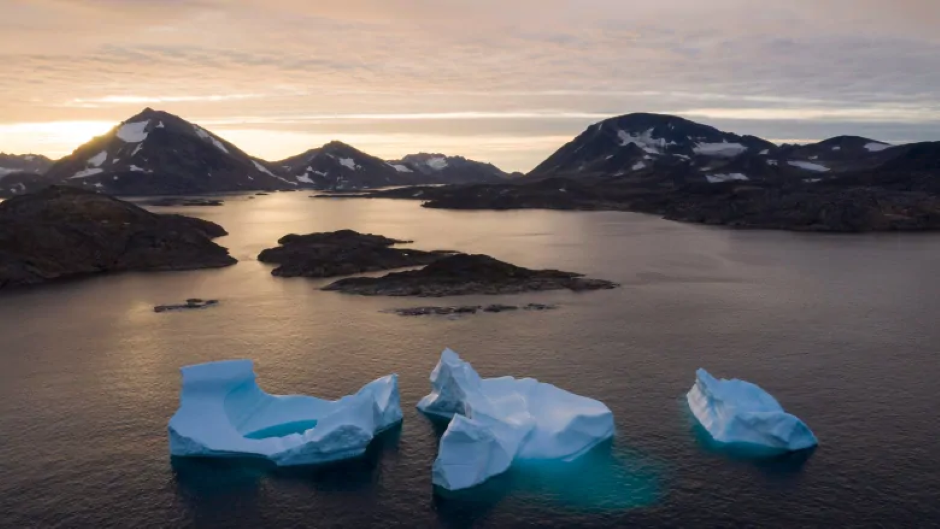 The rain could also lead to permafrost thaw, said McCrystall.
"With more warming and more rainfall, that kind of percolates through the soil and will allow the soil to warm up," she said. Permafrost stores carbon, she pointed out, and if it thaws "you'll get a lot more greenhouse gases that will be emitted into the atmosphere."
McCrystall said that increase in carbon creates a negative impact, because carbon emissions contribute to the further warming of the atmosphere.
"Changes that happen in the Arctic don't really stay within the Arctic," she said.
Though she doesn't see her research as a call to action, McCrystall wants to see people putting more pressure on politicians to make tangible changes that will have big impacts in the fight against climate change.
The research team, which also included members from University College London, University of Colorado Boulder, University of Lapland and the University of Exeter, said that if the world is able to remain below 1.5 C of global warming, the transition to a rainfall-dominated precipitation might not happen in some Arctic regions.
But, if the world remains on its current trajectory, the transition is likely.
Related stories from around the North:
Canada: October saw 'extraordinary, record-setting heat' in parts of Arctic Canada, CBC News
Finland: Cold weather perfect to pioneer electric aviation says Finnair, Yle News
Greenland: Greenland to join Paris climate agreement, Eye on the Arctic
Norway: Deep freeze in Arctic Europe sends power prices soaring, The Independent Barents Observer
Russia: Russia's Arctic coast warmest since records started says weather service, The Independent Barents Observer
Sweden: Sweden aims to be 'role model and bridge builder' on climate change, Radio Sweden
United States: Author Q&A – Welp: Climate Change and Arctic Identities, Eye on the Arctic
New dinosaur species from Chile had a unique slashing tail – Toronto Star
Fossils found in Chile are from a strange-looking dog-sized dinosaur species that had a unique slashing tail weapon, scientists reported Wednesday.
Some dinosaurs had spiked tails they could use as stabbing weapons and others had tails with clubs. The new species, described in a study in the journal Nature, has something never seen before on any animal: seven pairs of "blades" laid out sideways like a slicing weapon used by ancient Aztec warriors, said lead author Alex Vargas.
"It's a really unusual weapon," said Vargas, a University of Chile paleontologist. "Books on prehistoric animals for kids need to update and put this weird tail in there. … It just looks crazy."
The plant-eating critter had a combination of traits from different species that initially sent paleontologists down the wrong path. The back end, including its tail weapon, seemed similar to a stegosaurus, so the researchers named it stegouros elengassen.
After Vargas and his team examined the pieces of skull and did five different DNA analyses, they concluded it was only distantly related to the stegosaurus. Instead, it was a rare southern hemisphere member of the tank-like ankylosaur family of dinosaurs. (Though the stegouros name stuck and can be easily confused with the more well-known stegosaurus.)
Vargas called it "the lost family branch of the ankylosaur."
The fossil is from about 72 million to 75 million years ago and appears to be an adult based on the way bones are fused, Vargas said. It was found with its front end flat on its belly and the back end angled down to a lower level, almost as if caught in quicksand, Vargas said.
From bird-like snout to tail tip, stegouros stretched about six feet (two meters) but would only come up to the thighs of humans, Vargas said.
The tail was probably for defense against large predators, which were also likely turned off by armor-like bones jutting out that made stegouros "chewy," Vargas said.
Not only is this "a really bizarre tail," but it is from far southern Chile, "a region that hasn't yielded these types of animals before," said Macalester College biologist Kristi Curry Rogers, who wasn't part of the study.
"We're just scratching the surface when it comes to a comprehensive understanding of dinosaur diversity," Rogers said. "Stegourus reminds us that if we look in the right places at the right times, there is so much more still to discover."
___
Follow Seth Borenstein on Twitter at @borenbears.
___
The Associated Press Health and Science Department receives support from the Howard Hughes Medical Institute's Department of Science Education. The AP is solely responsible for all content.