I May Never Get A PS5 And That's Ok – Forbes
The gift giving season is over. The presents have been torn open with reckless abandon, the parents have scoured the living room for all remaining scraps of wrapping paper. The stockings are empty, the boxes are in the recycling bin. Only a few days remain until the new year, for the cycle to restart. One thing that has remained constant throughout this holiday season is the inability to obtain a next-gen gaming console, specifically the Sony PlayStation 5.
While Kevin somehow got a PS5, as it continues to dominate the secondary market over the Microsoft Xbox Series X, most of us are just hoping there is a fortunate restock before the end of the year. It seems that no matter how many refreshes of the browser, the bots get the units first. PS5 units are going for well over retail, if we want one, we'll have to bow to the scalpers. There just aren't enough consoles to go around.
This is not news. A pandemic will mess with the supply chain. There was no way Sony or Microsoft were going to delay release to adapt. Regardless, this was the year that many of us were going to make the switch from Xbox to PlayStation. There's no real explanation for this from my point of view, this just happened to be the year I said to myself that it's time to switch over to a PlayStation from owning nothing but an Xbox console since the beginning. A PlayStation console has never found its way into my home. That was going to change.
Now it's not. Resellers have made that nearly impossible. While we could succumb to higher prices to get a PlayStation before April, I tend to just stress patience. Eventually supply will catch up to demand, and now with Cyberpunk 2077 being such a disaster, the hope of it being ported to next-gen consoles has all but fizzled into nothingness. The lack of next-gen games seems to come into focus when the systems themselves aren't readily available.
Perhaps this is a more preferable result. This has been a tough year, finances are tough for a lot of us. Perhaps spending on a new gaming console might not be the best decision. After all, I have an aging Xbox One that is still waiting for me to purchase Fifa 2020. What's available on PS5 right this moment as far as exclusive launch titles? A couple Spider-Man games and a bunch of sequels we can find on other systems? Do we need a PS5 in order to play yet another Call of Duty game? Sure, Dirt 5 makes available four-player local split-screen thanks to the extra processing power, but is that enough to justify snagging a next-gen console at secondary market prices?
All this is just rationalization. Being a casual gamer (and not a hardcore game reviewer means that I can basically go on with my day without stressing more than the words on this page. While the lack of supply is bothersome, any other year it would be downright unacceptable. But pandemic-related supply chain issues are no joke. So our best recourse is once again, patience. We don't have to like it, and we hope that our change in gaming sentiment doesn't change in that time. Specifically, when I walk into Walmart in April and casually walk by a Sony PlayStation 5 display on my way to get lightbulbs, will I purchase one? Or will I shrug and pick up a Xbox Series X instead?
The most likely scenario is I'll buy neither on that day, choosing instead to wait until next holiday season, when I have gathered a pile of gift cards to assist with the purchase. By then, the next-gen-ready game libraries will have grown, someone will have fixed Cyberpunk 2077, and the consoles will be $100 cheaper. So yeah, I may never get a PS5 due to resellers, supply chain issues, and apathy caused by the passing of time, but by later next year I'll have come to terms with that. Then I'll just buy one anyway, out of spite for my past self. Who am I kidding? I'll never stray from the Microsoft gaming ecosystem. God of War be damned.
With the Galaxy S21, Samsung has finally figured out the iPhone's secret: Value – Macworld
Apple isn't exactly known for its low prices. The iPhone X was the first handset to cost more than a thousand bucks, the wheels for the Mac Pro cost $699, and just last month it launched a $549 pair of AirPods. Heck, it sells a charger that isn't even very good for $129.
But when it comes to its phones, Apple consistently gets it right. It's true that the most expensive iPhone 12 tops out at $1,399, but for the most part, the iPhone 12 is very attainable, even with 5G and OLED displays across the board. When compared to the top flagship phones of 2020, in fact, the iPhone 12 slides in well under the average premium Android handset.
But with the launch of the Galaxy S21 this week, it seems as though Samsung has finally caught on. After years of piling on features and specs in an effort to distance its flagship handsets from the iPhone, Samsung has fully embraced Apple's strategy with the iPhone, not just cutting the price to match the iPhone 12's price tag but also distilling the S21 down to its most essential parts in a sort of reboot of the lower end of the line.
Lowering the price and the parts
Last year's "cheap" Galaxy S20 started at $1,000 and brought a bevy of ultra-high-end features you couldn't get in the iPhone 11: 12GB of LPDDR5 RAM, 120Hz Quad HD+ screen, triple cameras, microSD storage, etc.
It's not so much that the Galaxy S21 isn't a high-end Android phone, but like the iPhone 12, it makes certain spec-sheet compromises that add value without degrading the experience. There's a reason why Apple doesn't list specs for RAM, battery capacity, or clock speed in the iPhone spec sheet—they're unnecessary. Apple doesn't need to wow its users with specs. Rather, it strives to deliver the best possible iPhone experience with the bare-minimum parts.
And the S21 does something similar. Take a look at the specs compared to its predecessor, the S20:
Galaxy S21
Display: 6.2-inch Flat FHD+ Infinity-O Display (2400×1080), 421ppi, 120Hz
Processor: Snapdragon 888
RAM: 8GB
Storage: 128GB
Battery: 4,000mAh
Galaxy S20
Display: 6.2-inch Edge Quad HD+ Infinity-O Display (3200×1440), 563 ppi, 120Hz
Processor: Snapdragon 865
RAM: 12GB
Storage: 128GB
Battery: 4,000mAh
Aside from the storage and the battery, the S21 is a seeming downgrade from the S20, with less RAM and lower resolution. It's also made of plastic, versus the S20's all-glass design.
But to judge the S21 on its specs is to miss the point. Samsung has finally realized that the spec battle is a losing one. They built a phone that delivers on value rather than numbers. Some people will grouse about losing out on the best features but most people won't even realize their phone has fewer pixels or less RAM.
Quite frankly, they might not even notice that it's made of plastic. What they will notice is that it's $200 cheaper than last year, the first time prices have decreased in years. They'll also notice that it looks the same as the S21+ and S21 Ultra, shares the same processor and software, and takes fantastic pictures.
That's another way Samsung has followed Apple's lead: the camera. Rather than increase megapixels or add lenses for the sake of it, Samsung has kept the same triple-camera hardware on the S21 as it had on the S20, instead working behind the scenes to deliver improvements in the most important areas: portraits and low-light photos.
Android iPhone 12 is here
For $800, the Galaxy S21 is truly Android's answer to the iPhone 12. More than the Pixel 5, OnePlus 8T, or even the Galaxy S20 FE, the S21 delivers a purely distilled premium Galaxy experience in a surprisingly affordable package, trimming corners rather than cutting them, and sacrificing very little of what people need.
And like the iPhone 12 Pro Max, if you want the best of the best, the Galaxy S21 Ultra still exists, with a Quad HD+ 6.8-inch display, 12GB or 16GB of RAM, and S Pen support. But for the masses, the S21 will more than suffice, especially when the price inevitably drops to $700 or less.
Previous Samsung Galaxy S phones were always among the best phones of the year, but they haven't seemed like a good value in years. The S21 changes that, hopefully for good. But mimicking what Apple does best with the iPhone 12, Samsung has created one of the best Android values in years, delivering premium looks and performance in an affordable package.
It's no secret that Samsung has been trying to replicate Apple's success for years, throwing all sorts of things at the wall to see what sticks. After 11 years, it might have finally found something that works.
Note: When you purchase something after clicking links in our articles, we may earn a small commission. Read our
affiliate link policy
for more details.
Kuo: New MacBook Pro Models to Feature Flat-Edged Design, MagSafe, No Touch Bar and More Ports – MacRumors
Apple is working on two new MacBook Pro models that will feature significant design changes, well-respected Apple analyst Ming-Chi Kuo said today in a note to investors that was obtained by MacRumors.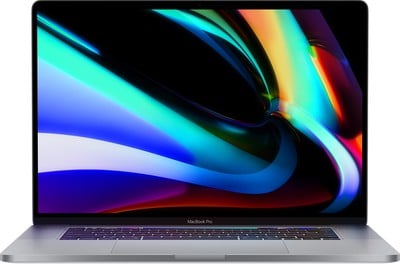 According to Kuo, Apple is developing two models in 14 and 16-inch size options. The new MacBook Pro machines will feature a flat-edged design, which Kuo describes as "similar to the iPhone 12" with no curves like current models. It will be the most significant design update to the MacBook Pro in the last five years.
There will be no OLED Touch Bar included, with Apple instead returning to physical function keys. Kuo says the MagSafe charging connector design will be restored, though it's not quite clear what that means as Apple has transitioned to USB-C. The refreshed MacBook Pro models will have additional ports, and Kuo says that Most people may not need to purchase dongles to supplement the available ports on the new machines. Since 2016, Apple's MacBook Pro models have been limited to USB-C ports with no other ports available.
All of the new MacBook Pro models will feature Apple silicon chips, and there will be no Intel chip options included.
1. The two new models are equipped with about 14-inch and 16-inch displays, respectively.
2. In terms of casing design, the new models cancel the curvy design of existing models' top and bottom parts and adopt a flat-edged form factor design similar to the ‌iPhone 12‌.
3. The ‌MagSafe‌ charging connector design is restored.
4. The OLED touch bar is removed, and the physical function buttons are restored.
5. There is no Intel CPU option for the new models.
6. They are equipped with more types of I/O, and most users may not need to purchase additional dongles.
The MacBook Pro models will use the same heat pipe design used by the current 16-inch MacBook Pro model, which Kuo says is much better than the current 13-inch MacBook Pro and MacBook Air because it will allow for increased computing power.
Kuo says that we can expect to see the new MacBook Pro models released in the third quarter of 2021. Due to the revamped design and strong replacement demand, Kuo expects total MacBook shipments to grow significantly by 25 to 30 percent year over year to 20 million units.
Kuo also said that high-end iPhone models coming in 2021 are likely to adopt a vapor chamber thermal system, which Apple is "aggressively testing." The VC thermal system will be required for the high-end iPhones due to their stronger computing power and faster 5G connection speeds. There are already smartphones from companies like Samsung, Razer, and LG that use vapor chamber cooling technology, which is used to keep a device cooler when it is under heavy stress.
It is unclear if the vapor chamber thermal system will meet Apple's high requirements, according to Kuo, but he is optimistic about the reliability improvement schedule and expects at least high-end models to adopt it in the near future.
Samsung unveils new S Pen Pro, announces support for third-party styluses – GSMArena.com news – GSMArena.com
Something important almost got lost in the fireworks of the Galaxy S21 unveiling – Samsung is launching two new S Pens, including a Pro model. The Samsung Galaxy S21 Ultra 5G supports both, in fact, you can use any current or old S Pen (so if you have an old Note laying around, you can use its stylus).
The new S Pen is lager in all dimensions, making it more comfortable. This is made possible since the stylus doesn't have to fit inside a thin phone, instead it is attached to the side of select cases.
We should point out that this is a passive stylus (as in there's no batter inside), so the Bluetooth functionality from recent Galaxy Notes is missing. However, thanks to the Wacom technology, the S21 Ultra can detect when you press the button to trigger certain actions and shortcuts (as long as the S Pen is near the display).
Then there's the S Pen Pro. This one is even larger does does offer the Bluetooth features, e.g. using the stylus as a remote shutter key or controlling the music player. The Pro will be available later this year, its price was not revealed.
As for the basic S Pen for Galaxy S21 Ultra, that is $40 by itself or you can get a $70 case that comes bundled with the stylus. Or, again, you can use an old S Pen you have.
The S Pen Pro is not exclusive to the S21 Ultra, by the way, it will work on existing S Pen-capable devices as soon as they are updated to One UI 3.1. The list includes the Galaxy Note10 and Note20 as well as tablets like the Galaxy Tab S6 and S7.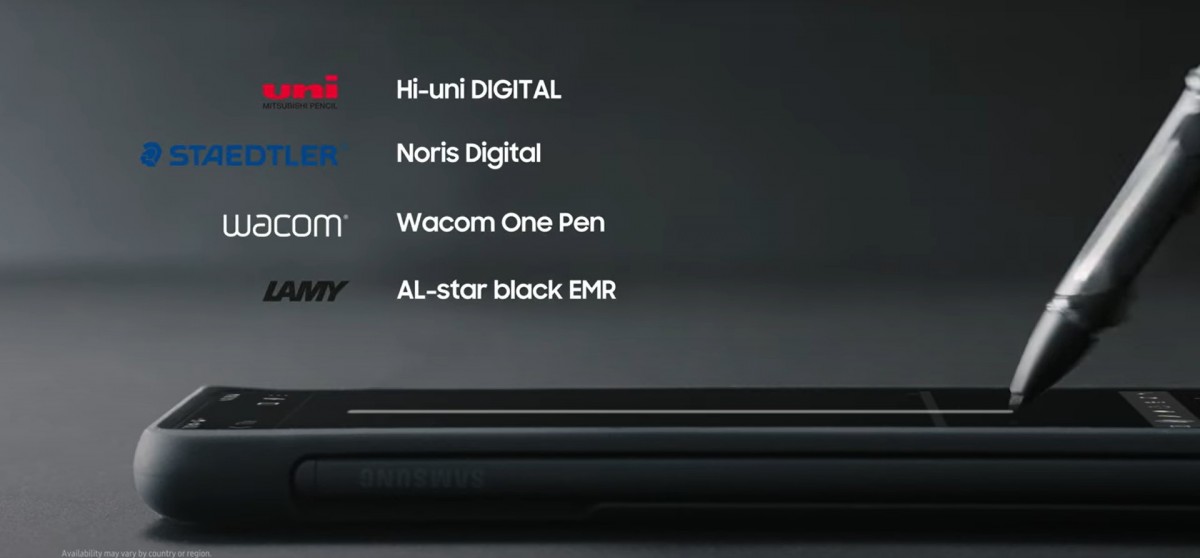 Perhaps an even bigger deal is that Samsung is opening up the S Pen to third-party companies that sell Wacom-based styluses. It's not quite clear if these will work from day 1 or if a software update is necessary.
Here's a quick look at some supported models: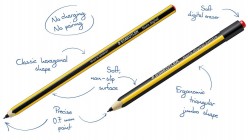 Compatible styluses: Hi-Uni Digital Mitsubishi Pencil • Staedtler Noris digital • LAMY AL-star black EMR
Check out our announcement coverage wrap-up for more on the Galaxy S21 series and other products that Samsung unveiled yesterday.