Indigenous art beautifies Stage 2 constructions sites – Atlético Ottawa
Eye-catching images of artwork from nine Indigenous artists have been installed on Stage 2 LRT construction hoarding to beautify the construction area and increase the visibility of Indigenous art and artists.
The images of artwork were installed this week in eight locations around the City: .
Byron Avenue
Dow's Lake Station
Carleton Station
Algonquin College (at Transitway)
Scott Street
Kichi Sibi Station
Bayview Station
Lincoln Fields (by the community garden)
All of the artwork is visible in public spaces, and much of it is along multi-use pathways, which residents are encouraged to explore and discover the art.
In the spirit of the City of Ottawa's Reconciliation Action Plan, the participating Indigenous artists submitted culturally relevant images on the theme Land is Medicine.
Land is central to First Nations, Inuit and Métis cultures. In Indigenous healing traditions, the land itself can heal. Within the diversity of Indigenous cultures, the representation of land, animals, fish, and plants are common themes and grounded in culture and traditions.
You can learn more about these artists and their work on ottawa.ca.
Here is a sampling:
Welcome to Drag: The performance art celebrating gender fluidity – Queen's Journal
I walked into Crew's and Tango's, a queer bar in Toronto, and my senses were flooded with light, glitter, wafts of vodka cranberries, and Lady Gaga's "Born This Way" blaring on the speakers as a drag queen performed.
Ivory Towers, a drag queen fashioned with caution tape as a bodysuit that matched their vibrant yellow hair, led an entranced crowd through the last stanzas of the song. Their stage presence was as powerful as their black thigh-high stilettos.
When Helena Poison joined the stage in an incredible pair of ass-less chaps with rainbow fringe going down the pant leg, the two engaged in banter with the crowd members, all of whom hung onto their every word.
Drag performers like Towers and Posion have had to create a space for themselves in an outwardly heteronormative and patriarchal society.
The
first renditions of drag culture
trace themselves back to Shakespearean times when male performers cross-dressed to portray female characters. They travelled through the United States during the prohibition era where speakeasies provided solace for gay men to express themselves and explore their gender identity.
Rowena Whey, a leader within the vibrant Kingston drag community and a practicing drag queen of six years, told The Journal what the culture means to her.
"Drag is an art form where we perform gender, that takes a lot of forms," Whey said.
While she adopts a female presenting gender for her performances, Whey stressed that drag comes in varieties; there are drag kings and non-binary performers as well.
"Drag is an all-encompassing art form," she said. "Not only is it makeup, fashion, body contouring—it's also dancing and singing and acting and comedy."
Her first encounter with drag was in Edmonton at the Evolution Wonder Lounge where she was mesmerized and intrigued by a performer who would later be her partner.
"I didn't really know drag existed until I moved to Edmonton," Whey said. "I started doing drag for Halloween one year, but if I was going to do it, I was going to do it right."
Whey spent time watching makeup tutorials and making her own clothes for her drag persona.
"When it came time to go out, I was in drag for 15 hours. If I could do that I could do it as a career," she said.
Whey talked about the lengthy process of getting ready for a show, from venue hunting to styling to makeup to hair. The work that goes into drag is all-encompassing.
"They like to say that when you're doing drag makeup, there's this like wow moment where you actually feel like your transformation is complete," she said.
"For me, that doesn't really happen until after my entire face—lips, lashes, like everything—is on, but my wig doesn't have to be on, which I always find strange."
When asked to name who her biggest inspiration has been, Whey said Elton John.
"I love that he is an out and proud queer man, he's not afraid to be flamboyant. He's theatrical and out of this world and over the top. I always felt that really deep down."
Catch Rowena live at the Grad Club and Daft Brewery on the first Wednesday of every month and the last Thursday of every month, respectively.
'Be a good heart in the art world:' Ally McIntyre talks community and emotion – The Gateway Online
This is the second article in a four-part series about Edmonton's 2022 LGAAA Emerging Artist Award recipients.
With bold and assertive paintings, Ally McIntyre explores the effect of art on viewers and the meaning of art to the artist themselves.
McIntyre is a painter who specializes in acrylic mediums and spray paint. Her art communicates a story, which may not be obvious during the process — even to McIntyre.
"I tend to tell these stories using different reference imagery and mark making, but I really find the meaning later on in life," she said. "I'll come back and go, 'okay, that's what that was about.'"
"[My art is] sort of like a personal diary entry with what's going on in my life, or what I'm thinking about."
This intuitive process has led McIntyre to draw inspiration from around her, whether that's other artists, music, films, or other parts of her life. Though she admits that she's "a bit of a procrastinator," working around deadlines, the urge to create still comes naturally. McIntyre even added that the process can sometimes be something she doesn't enjoy, but responding to that emotion also results in painting.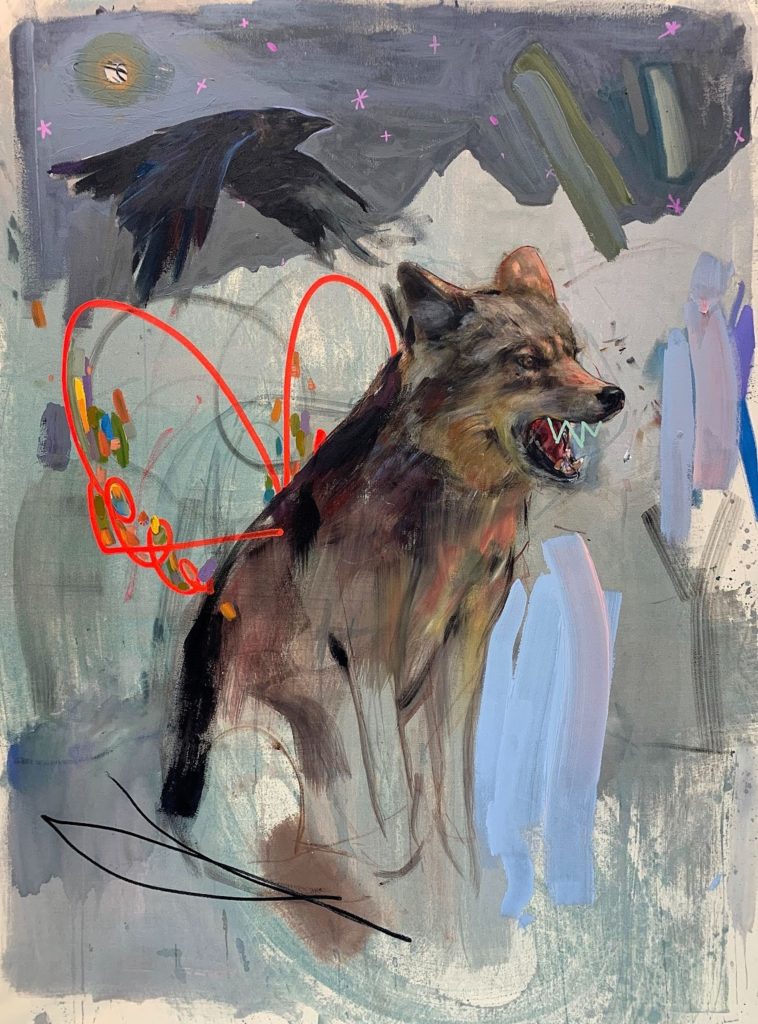 "It usually just bubbles up inside until a point where I need to get something out."
Spray paint is a medium that McIntyre has used for years, even though the method is non-conventional when it comes to painting. She has used spray paint since she was an undergraduate student at the University of Alberta, recalling that she was inspired by Sickboy. Sickboy is a British artist who is notable for their graffiti work. Once she began to experiment with spray paint, McIntyre noticed that the medium gave a "grittiness that straight acrylic paint didn't do" and the medium's been under her belt since.
McIntyre's art has travelled around the world — both in gallery exhibits and private collections. Her latest exhibit, titled Dog Day Circus, was shown in the Saatchi Gallery in London. Dog Day Circus documented McIntyre's work from her undergraduate days at the U of A until 2017.
"They curated [Dog Day Circus] really nicely to tell the story," she said. "There's a lot of dichotomies happening because it was over such a [large] expanse of time in my life."
"Every year something new is going on in everybody's life. There'll be different eras, represented in the show that were maybe a little more dark or a little more hopeful, or certain palettes."
Living in London was a big change for McIntyre, who mentioned the diversity in arts offered in the city compared to Edmonton. As of right now, she's moved back to Edmonton after feeling "homesick for the landscape back home," something that is sometimes communicated through her work.
Part of having her work around the world has led McIntyre to appreciate different types of acknowledgement. She mentioned that it was "a really good feeling" and she was "overjoyed" to be recognized by the Lieutenant Governor of Alberta Art Awards (LGAAA) Emerging Artist Award. However, this acknowledgement also comes from having pieces in private collections.
"It's a surreal experience to have your art out there in various people's homes or these institutions," she said. "It's another form of acknowledgement, [and] that just feels good."
"There's a lot of care that goes into the making of the works. To know that someone cares enough to invest in that is a real … good feeling all around."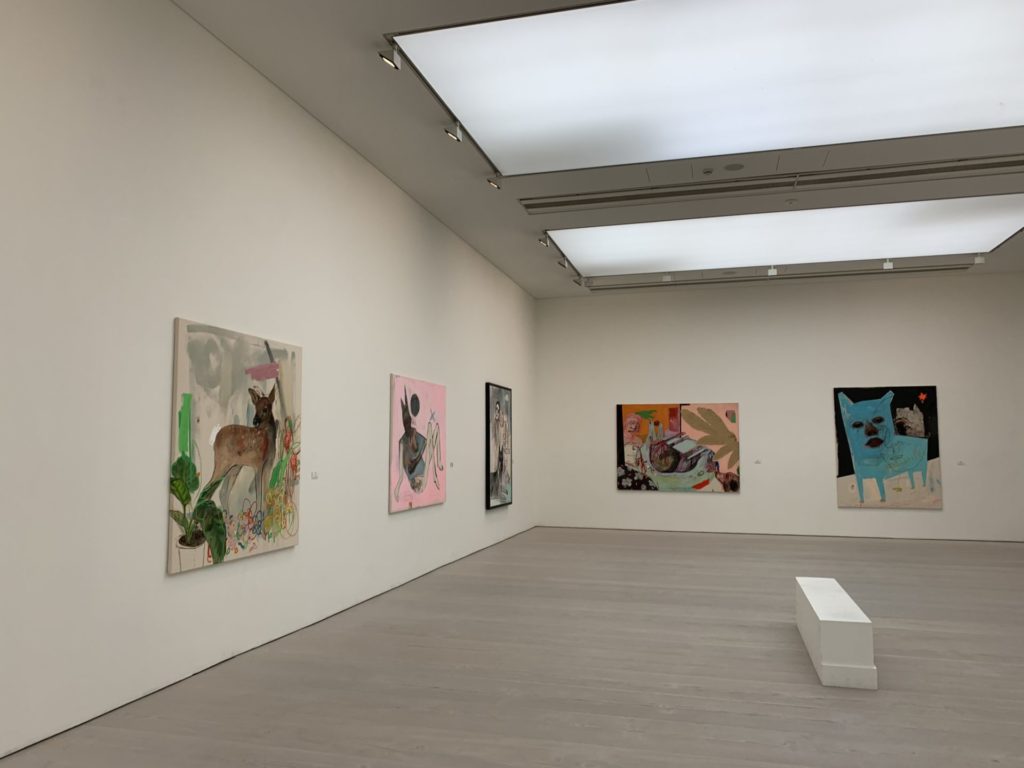 With so many varying emotions around her work, McIntyre still feels that the connection between artist and viewer is a personal one, even if it isn't always positive.
"I always say [visitors] can leave hating the work and that's better than feeling nothing towards it or numb towards it," McIntyre said. "I think it's important for us to be challenged visually, and to suspend our own beliefs of what we see in the world."
McIntyre is currently preparing for her next exhibition, which will be in Korea. She is also working on thank-you paintings that she is preparing for Roy Mills and Maria Whiteman, who teach in the U of A fine arts department and helped her with her LGAAA award application.
Finally, McIntyre said that having a supportive community is crucial to an artist's journey and career and encouraged mentors and peers to provide advice, even when an artist's work isn't something they enjoy.
"I think having a community or having mentors that you can rely on as an artist, for me has made … a huge difference in my career," McIntyre said. "Without those relationships and people to back you and support you, especially when times get difficult, it would be hard to continue. I wouldn't be where I am today without the support that I've received."
"Leave the place nicer than you found it. I think no matter where you go, even if you don't like somebody's art, you still gotta find that ability to encourage them if they seek help or advice. Just be a good heart in the art world."
Art workshops for teens offered in photography, poetry – Sarnia Observer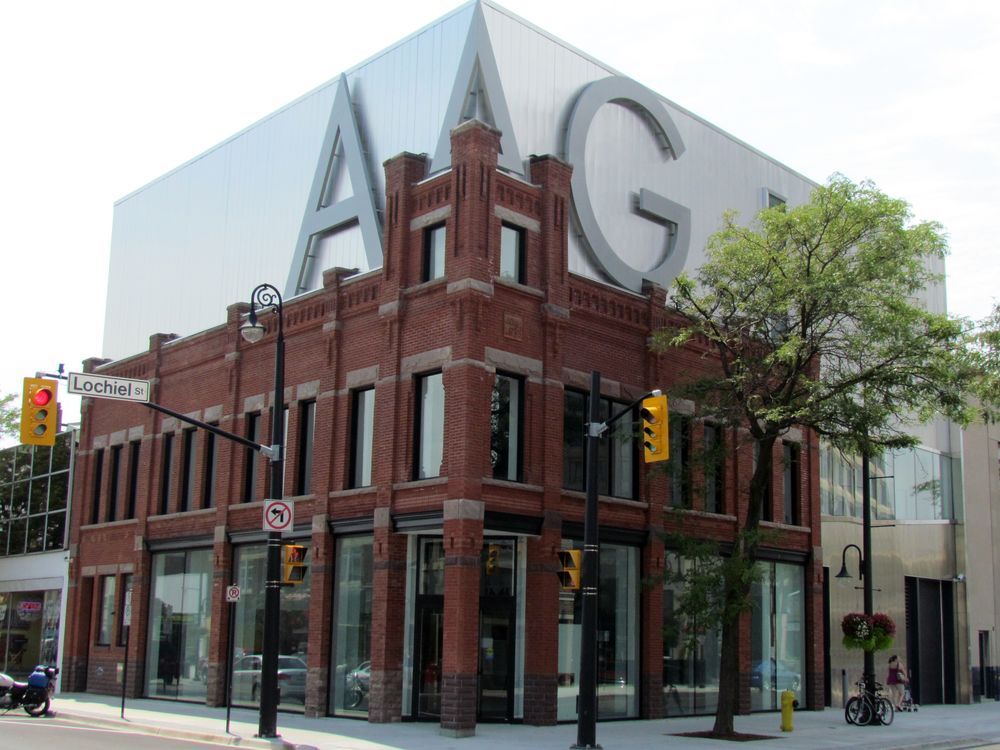 Article content
Hopes are participants in an upcoming art workshop series for teens also get involved in a photo contest jointly hosted by Lambton County Library and the Judith and Norman Alix Art Gallery, a gallery official says.
Article content
The Take Your Shot Teen Photo Contest that opened in May for 13-18-year-olds, and running until July 10, is one of the reasons photography was made one of the topics in an upcoming Random Acts of Art Workshop (RAAW), said Anna Miccolis, community art and education coordinator with the downtown Sarnia gallery.
The photo contest has been held by the library dating back to around 2009, but in recent years the gallery has come on board, she said.
"It's had a number of different names over the years," she said about the contest.
The July 6-8 RAAW "crash course of photography basics" with photographer Sierra Rei Hart at the gallery promises to help prep youngsters with photography knowledge, including composition, perspective, lighting and editing.
Winners, meanwhile, in the contest that challenges teens to encapsulate the feeling of home in their shots, get their photographs matted and framed. A choice of prizes is available to the grand prize winner.
Details are at jnaag.ca.
The contest kicked off in May with a talk about photography and storytelling from decorated photojournalist Larry Towell.
An Aug. 12 to Oct. 8 exhibition at the gallery called Feels Like Home is planned to showcase work by Towell, from the gallery's permanent collection, and jury-selected entries from contest participants, Miccolis said.
The other Summer RAAW workshop is poetry with spoken word artist Shelly Grace July 20-22.
It ties into 10th anniversary plans for the Judith and Norman Alix Art Gallery this fall, Miccolis said.
Article content
"We're looking at our permanent collection and the story of how JNAAG came to be in this building, but we're, in that exploration of the permanent collection, we're thinking about what our collection encompasses at this time," she said.
"And we thought that a program centred around poetry and performance could create an opportunity for some interesting responses from youth in the community."
Details are pending for anniversary plans in October, she said.
"But we do have a plan for a rotation of exhibits, giving a survey of the permanent collection."
The age 14-18 RAAW series – another for 9-13-year-olds is called TNT Summer Splash – has been hosted by the gallery for more than a decade, including its pre-JNAAG days as Gallery Lambton, Miccolis said, noting the workshops are free.
Past iterations have included making murals on walls of buildings, as well as stained glass artwork and experimental painting, she said.
"As always, we're looking to create deepened connections to the work on display," she said. "Whether it's a current exhibition, or using programs as a primer to exhibitions coming in the near future."
Current gallery exhibitions include photography exhibition One Wave by Ned Pratt, and Facing North, featuring paintings by Jean Hay.