Indigenous community votes down proposed nuclear waste bunker near Lake Huron – CTV News
TORONTO —
An Indigenous community has overwhelmingly rejected a proposed underground storage facility for nuclear waste near Lake Huron, likely spelling the end for a multibillion-dollar, politically fraught project years in the making.
After a year of consultations and days of voting, the 4,500-member Saugeen Ojibway Nation announced late Friday that 85 per cent of those casting ballots had said no to accepting a deep geologic repository at the Bruce nuclear power plant near Kincardine, Ont.
"We were not consulted when the nuclear industry was established in our territory," SON said in a statement. "Over the past 40 years, nuclear power generation in Anishnaabekiing has had many impacts on our communities, and our land and waters."
The province's giant utility, Ontario Power Generation, had wanted to build the repository 680 metres underground about 1.2 kilometres from Lake Huron as permanent storage for low and intermediate-level radioactive waste. The project was tentatively approved in May 2015.
While Kincardine was a "willing host," the relative proximity of the proposed bunker to the lake sparked a backlash elsewhere in Canada and the United States. Politicians, environmentalists and scores of communities expressed opposition.
Successive federal governments have withheld final approval. In August 2017, then-environment minister Catherine McKenna paused the process — the last in a string of delays for the project — to ensure buy-in from Indigenous people in the area.
The generating company, which insisted the stable bedrock would safely contain the waste, items such as contaminated reactor components and mops, said it respected SON's decision.
"OPG will explore other options and will engage with key stakeholders to develop an alternate site-selection process," Ken Hartwick, head of OPG, said in a statement shortly after the vote was announced. "Any new process would include engagement with Indigenous peoples as well as interested municipalities."
The apparent end of the road for the project comes shortly after the federally-mandated Nuclear Waste Management Organization said it was making progress toward choosing a site for storing millions of far more toxic spent nuclear fuel bundles.
The organization, comprising several nuclear plant operators, said it had struck deals with landowners in South Bruce — about 30 minutes east of Kincardine — that will allow it to begin site tests. The only other site under consideration for high-level waste storage is in Ignace in northern Ontario.
Despite the rejection of OPG's proposal, the utility said it planned to continue a relationship "based on mutual respect, collaboration and trust" with the Saugeen Ojibway Nation, which comprises the Chippewas of Saugeen First Nation and the Chippewas of Nawash Unceded First Nation.
Chippewas of Saugeen Chief Lester Anoquot called the vote — 170 for and 1,058 against — a "historic milestone and momentous victory" for the community.
"We worked for many years for our right to exercise jurisdiction in our territory and the free, prior and informed consent of our people to be recognized," Anoquot said. "We didn't ask for this waste to be created and stored in our territory."
At the same time, Anoquot said, the vote showed the need for a new solution for the hazardous waste, a process he said could take many years.
Ontario depends heavily on nuclear power for its electricity but a permanent storage solution for the increasing amounts of waste now stored above ground has proven elusive. The radioactive material, particular from used fuel, remains highly toxic for centuries.
The utility insists exhaustive science shows a repository in stable and impermeable rock offers the best solution.
"Permanent and safe disposal is the right thing to do for future generations," Hartwick said.
This report was first published by The Canadian Press on Feb. 1, 2020.
30+ early Cyber Monday household deals on Amazon: Cleaning, grocery, office & more – Yahoo Canada Shine On
While Black Friday and Cyber Monday are known for incredible deals on technology and kitchen gadgets, it's also the perfect time to stock up and save big on household items you use on a daily basis.
From toilet paper and cleaning products to batteries and toothbrushes, Amazon Canada has a slew of incredible deals starting at just $4 as part of their early Cyber Monday deals.
While the online retailer boasts massive savings on a variety of everyday essentials, which you can check out here, Yahoo Canada has selected the very best deals across home, personal care, cleaning, grocery and home office.
Black Friday is over, but the Cyber Weekend deals are still going strong! Click here for all the latest updates on early Cyber Monday deals, sales and discounts.
Read on to shop 30+ everyday deals from Amazon.
Best Amazon Canada early Cyber Monday household deals
Best Amazon Canada early Cyber Monday personal care deals
Best Amazon Canada early Cyber Monday cleaning deals
Best Amazon Canada early Cyber Monday grocery deals
Best Amazon Canada early Cyber Monday home office deals
Let us know what you think by commenting below and tweeting @YahooStyleCA! Follow us on Twitter and Instagram.
Originally published November 26, 2022, 5:53 p.m.
Black Friday is over, but you can already shop Amazon Canada's Cyber Monday deals
Amazon Canada's Black Friday sale kicked off on Thursday — and the Cyber Week deals are still going strong this weekend, with prices slashed on hundreds of new items in the lead-up to Cyber Monday.
It's the ideal time to take advantage of huge savings on household essentials like coffee and batteries, as well as splurge on new tech upgrades or holiday gift ideas.
Many of these discounts are time-limited, so scroll through for a selection of this year's best extended Black Friday deals from Amazon Canada.
Best Amazon Canada early Cyber Monday deals
Best Amazon Canada early Cyber Monday tech deals
Best Amazon Canada early Cyber Monday kitchen deals
Best Amazon Canada early Cyber Monday household essentials deals
Best Amazon Canada early Cyber Monday home deals
Best Amazon Canada early Cyber Monday toys & games deals
Best Amazon Canada Black Friday health & beauty deals
Best Amazon Canada Black Friday fashion deals
Cha-Ching! Shopify Merchants Break Black Friday Records with $3.36 Billion in Sales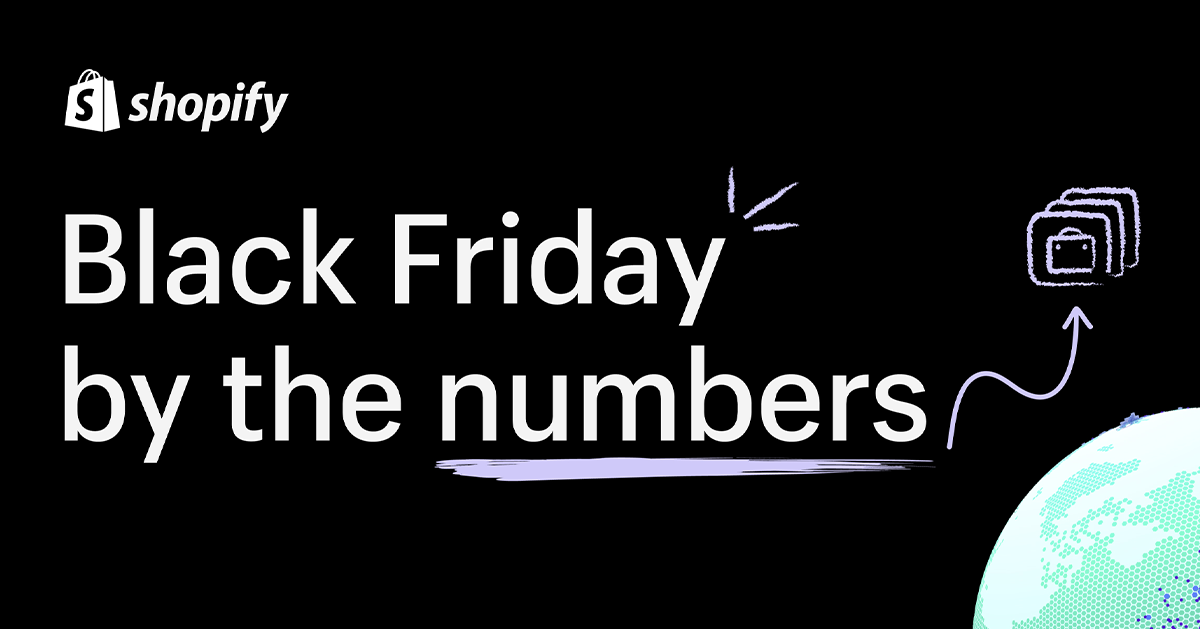 As a global provider of essential internet infrastructure for commerce, Shopify announced a record-setting Black Friday with sales of $3.36* billion from the start of Black Friday in New Zealand through the end of Black Friday in California. This marks a 17% increase in sales over Black Friday in 2021 (19% on a constant currency basis).
At its peak, merchants on Shopify saw sales of $3.5 million per minute at 12:01 PM EST on Black Friday, collectively.
"Black Friday Cyber Monday has grown into a full-on shopping season. The weekend that started it all is still one of the biggest commerce events of the year, and our merchants have broken Black Friday sales records again," said Harley Finkelstein, President of Shopify. "Our merchants have built beloved brands with loyal communities that support them. This weekend, we're celebrating the incredible power of entrepreneurship on a global stage."
2022 Black Friday Global Highlights 
Peak sales per minute: $3.5 million USD on Black Friday at 12:01 PM EST
Top selling countries and cities where shoppers made purchases from: United States, United Kingdom and Canada, with the top-selling cities on Black Friday including London, New York, and Los Angeles
Top product categories: Apparel & accessories, followed by health & beauty, and home & garden, with trending products including Snocks GmbH (Boxershorts), rhode (peptide glazing fluid), and Brooklinen (Luxe Core Sheet Set)**
Average cart price: $102.31 USD or $105.10 USD on a constant currency basis  
15%: Cross-border orders worldwide on Black Friday as a percentage of total orders
27%: Growth in POS sales made by Shopify merchants globally over last year's Black Friday
Visit datastories.shopify.com to view Shopify's annual Black Friday Cyber Monday Live Globe, which captures the impact Shopify-powered stores have across the globe.
---
*Shopify's 2022 Black Friday data is based on sales by Shopify merchants around the world from  November 24th 11:00 UTC to November 26th 8:00 UTC. 
**Shopify's Black Friday/Cyber Monday Shopping Index is a proprietary index that provides a unique look at what's trending during this busy shopping season based on orders, products added-to-cart, and pageviews across Shopify's merchants.
All data presented here (including worldwide sales) is approximate and is based on various assumptions. All data is unaudited and is subject to adjustment. All financial figures are in USD. Data represents online and offline sales made by Shopify's global merchants.