Inflation: Four grocery shopping tips to save you money – CTV News
Canadians continue to feel the pressure of inflation as the rising cost of food is forcing many to rethink their shopping choices as a way to cut back on spending.
On Wednesday, Canada's inflation rate hit 6.8 per cent, in comparison to March's 6.7 per cent. The latest increase is largely due to the rising cost of food and shelter, with prices at the grocery store reaching a 9.7 per cent increase since April 2021.
"It's certainly taxing Canadians," associate professor of Agricultural and Resource Economics Stuart Smyth told CTV News Channel on Wednesday.
"Every time you go to the grocery store it seems like one of the staples that you buy on a weekly basis has gone up another couple of per cent," he said.
Nonetheless, there are still ways consumers can shop strategically and look for wiggle room within their budgets.
Check for unit pricing and sales
Checking for sales and discounted items is a no-brainer when shopping, however what can be overlooked is checking for unit pricing.
Personal finance expert Kerry Taylor says shoppers should look at unit pricing, which measures the amount of product per item, since shrinkflation is happening as inflation rates spike.
"Shrinkflation is when you're buying an item for the same price but at a smaller portion size," Taylor told CTVNews.ca in a phone interview on Wednesday.
By comparing unit pricing, shoppers are able to pinpoint where they might be spending more on groceries so in turn they can search for options that carry more product and last longer to avoid extra spending.
Taylor says checking for unit pricing between brands is especially important since some normally affordable brands might actually be more expensive depending on the quantity of product.
"It's really sneaky because you can't really tell. So you need to be on the lookout for shrinkflation because you could be overspending money on an item and not even realize it," she said.
Non-perishable items have an extended shelf life so Taylor recommends stocking up on any products a household uses the most if the price is right.
Additionally, checking for sales doesn't necessarily mean having to switch grocery stores.
Canadian food retailer Loblaws reported earlier this month that their discounted stores including No Frills and Maxi saw an increase in customers. However, Taylor says it's important to only visit stores that are accessible since spending time and money on travelling to the next grocery store could end up costing you more.
"Ask yourself, is this a good use of time to save a dollar here and there? Or is it more worth your time to figure out how to use the ingredients you have in-house to the best of your ability," she said.
Finding alternatives and homemade meals
While nearly all food prices in stores have shot up, Canadians are still recommended to look for alternative items for their meals. Taylor says she was shocked to find the eight-pack of canned lentil soup she often buys went from $9 to $14.99 at her local grocery store.
"These are all the base ingredients that we use to build meals when we're on a very, very tight budget and they have all gone up, so it's frustrating," she said.
Among the products that spiked in price the most included fresh fruits and vegetables. Pasta saw an increase of 19.6 per cent from April 2021, according to statistics Canada.
As an alternative, Taylor says she switched to purchasing a bag of lentils to make at home. A ritual she is now practicing more often as she says cutting back on packaged foods and take-out could help soothe costs.
"It's always a hard one but there's lots of fun recipes out there that include ingredients like cans of tomatoes, beans, so you can make something quick and nutritious."
Cut back on food waste
Unlike inflation, food waste is something Canadians can control and can use to avoid the repeated cycle of over-spending on food for it to only end up in the compost.
"Canadians waste just over $1,000 a year per household which is about $92 a month, $21 a week or $3 a day," Taylor said.
To avoid food waste, Taylor recommends gathering any leftover ingredients from meals into one bowl and taking one day of the week to use all those ingredients in a simple recipe that can be paired with any carbohydrate.
"Think, can you possibly expand this tossed away food with rice or a wrap? Can you add a sauce to it to make it more delicious? Maybe you can make it in an omelette or a stir fry?" she said.
Keep items necessary to you
Lastly, Taylor says Canadians do not have to completely cut off all products they deemed necessary.
"If buying certain products at the grocery store means a lot to you and enhances your life and makes you happy then you should go for those items and look at where you can cut elsewhere in your life," she said.
In order to keep any items deemed essential, Taylor recommends looking at other expenses that hold less value which could be streaming services, old automated credit payments or the frequency of online shopping.
"There's an opportunity cost to every dollar we spend and we just have to make these tough decisions but look at your budget, look at what you can cut or add."
Russia To Take Over Whole Sakhalin-2 Project – OilPrice.com
By Irina Slav – Jul 01, 2022, 8:30 AM CDT
A newly set up state Russian company will take over the rights and obligations of Sakhalin Energy Investment Co., the joint venture running the Sakhalin-2 oil and gas project, Reuters reported today.
This could mean a forced exit from the project for Shell and Japan's Mitsui and Mitsubishi, which are minority shareholders in Sakhalin Energy Investment Co.
Shell already said it would leave the project a few months ago and has since then been looking for buyers for its stake in Sakhalin-2. According to earlier reports, a sale could be made to a group of Indian companies.
The Japanese companies, however, have not announced intentions to leave the project. In fact, earlier this year, Japan's economy, trade and industry minister, Koichi Hagiuda, said that the Sakhalin-1 and Sakhalin-2 projects "are essentially important for energy security because the projects allow Japan to procure supplies below the market price, especially amid current high energy prices."
Despite its participation in Western sanctions against Russia, Japan continues to buy liquefied natural gas from Sakhalin-2. Although it has stated its intention to step up the intake from alternative sources, a complete suspension of Russian energy imports seems unlikely at this point.
Japan has also signaled it had no intention of leaving the energy projects in Russia that it participates in, but following the latest news, it might be forced to do so.
Reuters noted in its report that Mitsubishi was discussing the presidential decree that contained the ownership change with its partners in Sakhalin-2.
The project, per Reuters, accounts for 4 percent of the global annual supply of liquefied natural gas. Its main buyers are Japan—until recently the world's biggest LNG importer—as well as China and South Korea, which also buy oil from the Sakhalin-2 development.
According to some analysts, the exit of the Western and Asian partners will eventually lead to tighter LNG supply due to the lack of expertise and parts. At the same time, selling the gas would become harder because of the state's control of the project, Saul Kavonic from Credit Suisse told Reuters.
By Irina Slav for Oilprice.com
More Top Reads From Oilprice.com: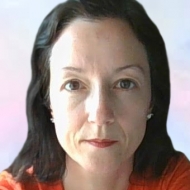 Irina Slav
Irina is a writer for Oilprice.com with over a decade of experience writing on the oil and gas industry.
<!—->
<!–
document.addEventListener('DOMContentLoaded', function()
if ($.cookie('country_code') && $.cookie('country_code') != 'CA' && $.cookie('country_code') != 'US')
var buy_sell_buttons = document.querySelectorAll('a#trade_energy_now,a.sell,a.buy,a.RedTradeBtn,a.products_link');
$.each($('a#trade_energy_now,a.sell,a.buy,a.RedTradeBtn,a.products_link'), function(index, value)
var $item = $(value);
$(value)[0].addEventListener('click', function($item)
track_opc_track($($item.target));
);
);
if (buy_sell_buttons.length > 0)
for (var i = 0; i < buy_sell_buttons.length; i++)
buy_sell_buttons[i].addEventListener('click', oilPriceModaliFrame);
);
–>
Gold prices remain down but making a move back to $1800 as ISM manufacturing PMI falls to 53 – Kitco NEWS
Editor's Note: With so much market volatility, stay on top of daily news! Get caught up in minutes with our speedy summary of today's must-read news and expert opinions. Sign up here!
(Kitco News) – The gold market continues to push back towards $1,800 an ounce as the U.S. manufacturing sector sees weaker than expected growth in June, the Institute for Supply Management (ISM).
Friday, the ISM said that its manufacturing Purchasing Managers Index dropped to a reading of 53%, down from May's reading of 56.1. The data missed expectations as economists were looking for a decline to 54.6%.
The report said this is the lowest PMI reading since June 2020.
""The U.S. manufacturing sector continues to be powered — though less so in June — by demand while held back by supply chain constraints," said Timothy Fiore, Chair of the ISM Manufacturing Business Survey Committee, in the report.
The gold market has been seeing solid technical selling pressure after falling through $1,800 an ounce in overnight action; however, the disappointing economic data from the U.S. is helping the precious metal retrace some of its losses. August gold futures last traded at $1,795.70 an ounce, down 0.64% on the day.
Looking at some of the components of the index, the report said that the New Orders Index dropped to 49.2%, down from the previous level of 55.1%. At the same time, the Production Index increased o a reading of 54.9%, down from May's reading of 54.2%.
The report also highlighted a further contraction in in the labor market. The Employment Index dropped to a reading of 47.3%, down from May's reading of 49.6%.
It's not just manufacturing that is losing momentum. The report highlighted a drop in inflation pressures, which could be seen as a negative for gold. The report said that the Prices Index fell to 78.5%, down from May's reading of 82.2%.
Although the latest disappointing economic data raises the risk that the U.S. economy falls into a recession; however, Andrew Hunter, Senior U.S. Economist at Capital Economics, said that the U.S. economy has room to slow without triggering a recession.
"While the ISM index lends support to concerns that aggressive Fed tightening will drive a sharp slowdown in the economy, the details suggest that slowdown could result in a faster drop-back in inflation than many are now assuming," he said.
Canada's economy slows unexpectedly in May after April growth – The Globe and Mail
Canada's economy slowed unexpectedly in May, according to preliminary data from Statistics Canada, but economists don't expect this to deter the Bank of Canada from pushing ahead with an oversized interest rate hike in July to try to tame inflation.
Data published by Statscan on Thursday estimate Canada's gross domestic product fell 0.2 per cent month over month in May, with output declines in mining, energy, manufacturing and construction sectors. That follows a solid 0.3-per-cent GDP gain in April. The preliminary May estimate will be finalized next month.
"The projected decline in May is both surprising and concerning," wrote Andrew Kelvin, the chief Canada strategist at TD Securities, in a note to clients. "Q2 growth is still on solid footing overall, but if the slowdown in May lingers into June it will raise fears that the economy is slowing sooner than anticipated."
Despite the drop, most Bay Street economists expect the central bank to proceed with a 0.75-percentage-point interest rate hike on July 13. Inflation hit a 39-year high of 7.7 per cent in May, and the bank has said it is prepared to act aggressively to bring it back down, even if that means significantly tamping down economic growth. Higher interest rates are designed to cool demand to bring it back in line with the economy's supply capacity.
"Despite the surprise decline in May's advance GDP the economy is still running firmly above long-run capacity limits, evident by decade-low unemployment rates. And inflation remains uncomfortably high at levels well above central bank's target," wrote Claire Fan, an economist with Royal Bank of Canada, in a note to clients.
"We expect growth to slow more significantly as the year progresses as high inflation and rising borrowing costs [bite] more into households' spending power."
The economy grew at a respectable clip in April, led by a 3.3-per-cent surge in mining and oil and gas output. Oil sands extraction grew 5.6 per cent that month, the largest monthly increase since September, 2020.
High-contact services also continued to gain ground with the lifting of pandemic restrictions. Air transportation jumped 20 per cent in April, while the accommodation and food services sector expanded 4.6 per cent. Arts, entertainment and recreation activity increased 7 per cent, with an assist from sports fans.
"The Toronto Raptors qualified for the NBA playoffs this year, playing late into April in their home arena in front of full crowds for the first time since winning a championship in 2019. Additionally, a number of minor hockey leagues extended their seasons into April to complete postponed games due to lockdown-related restrictions earlier in the year," Statscan noted.
At the same time, higher borrowing costs are rapidly becoming a drag on the housing market. Real estate activity contracted 0.8 per cent in April, the largest monthly decline in two years. Activity at the offices of real estate agents and brokers fell 15 per cent that month. This followed Bank of Canada interest-rate hikes in March and April, as well as a sharp repricing in bond markets, which has pushed mortgage rates higher in recent months.
The preliminary data for May shows a retrenchment in energy, mining and manufacturing activity. Stephen Brown, the senior Canada economist with Capital Economics, suggested this dip may be short-lived.
"Amid elevated commodity prices and cuts to supply elsewhere, we would be surprised if activity in the mining, oil and gas sector failed to bounce back in June. Likewise, as there are now signs that global product shortages are easing, manufacturing activity should also rebound over the coming months," he wrote in a note to clients.
Thursday's data put the Canadian economy on track to grow about 4 per cent on an annualized basis in the second quarter. That's below the central bank's most recent estimate but above many other advanced economies, which are feeling the pinch of higher commodity prices and supply chain disruptions caused by the war in Ukraine more acutely.
Your time is valuable. Have the Top Business Headlines newsletter conveniently delivered to your inbox in the morning or evening. Sign up today.