Innisfail finally looking at Public Art Policy – Mountain View TODAY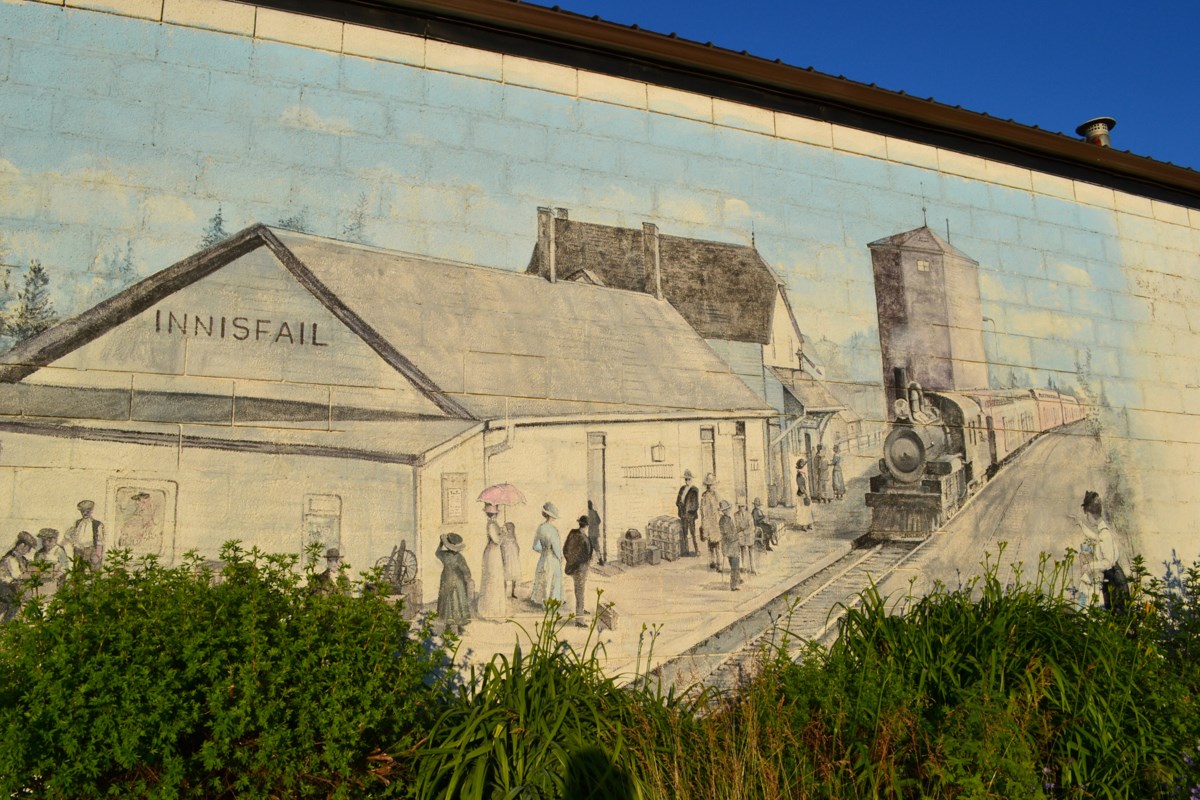 INNISFAIL — Town council has finally taken a first hard look at what a long-awaited Public Art Policy could look like for Innisfail.
And it will likely mean the creation of an advisory committee of volunteers to oversee a future public art program, as well as a sustainable funding source, such as an annual capital construction cost allocation of about one per cent.
Council had its first look of a potential Public Art Policy at its Agenda & Priorities Meeting on May 16th when Meghan Jenkins, director of community services, introduced a report to council that gave an overview of potential approaches to establishing a policy and program.
The idea of a Public Art Policy goes back to at least late 2017 when a publicly funded downtown mural that was created in 2003 to honour the town's 100th anniversary was partially obscured by the construction of a new downtown mall. Two years later the mural was painted over.
In the summer of 2019, the Tribute to the Railroad mural on the west side of the Innisfail Bowling Lanes building was also painted over.
In both cases, town council was told by administration town it had "no involvement at all" in the mural removal process, adding it was the sole decision and legal right of private property owners.
Jenkins' report to council was delivered just a few weeks before two major outdoor mural projects will be created in June, including an indigenous-themed work on the south wall of The Coffee Cottage, and a heart mural by school children at the Innisfail Schools Campus.
In her report, Jenkins told council public art has shown to provide value to communities in numerous ways.
"Public art can express community values, enhance our environment, transform a landscape, heighten our awareness, or question our assumptions," said Jenkins. "Placed in public sites, this art is there for everyone, a form of collective community expression."
Jenkins outlined to council the many ways municipalities can develop public art programs, including the creation of a committee or "arms length commission" to oversee the practices of a public art program.
She added the creation of a reserve fund might be necessary to allow for the pooling of civic and private contributions, along with donations and gifts.
Council was advised a specified percentage of this fund should be allocated to maintenance and conservation.
Jenkins's report went on to detail public art programs in other municipalities, including those in Red Deer, Lacombe, Calgary and Olds.
She said programs in Red Deer, Lacombe and Calgary all have a one per cent of qualifying capital construction budget directed to public art projects. All four communities have a committee overseeing the program, which includes art selection, funds to support education, community programming, procurement of new installations, and support for artists.
Jenkins said if a new public art policy was created that had an annual capital construction cost allocation of one per cent for projects over $100,000 it would equate to $63,400 in 2022.
She suggested the creation of a volunteer committee from the existing Community Services Standing Committee, with administrative support from staff, as being the "most practical" way forward for program oversight.
Jenkins report was applauded by council, especially councillors Dale Dunham and Jason Heistad, who are both involved in the upcoming murals at The Coffee Cottage and Innisfail Schools Campus.
"There's just huge potential. And I think this there's an opportunity to have a real cool synergy with different groups in town that may want to contribute. And there's many ways people or businesses may want to contribute," said Heistad,
"I think there's opportunities for legacies as well. Maybe there's individuals that may want to give back to the community through community art or murals."
Mayor Jean Barclay is a strong supporter of creating a public arts policy but felt the funding formula of one per cent of the qualifying capital construction budget might be too high. She wanted more information.
"In my point of view, and I think maybe that's a little bit of a cart before the horse, but how many projects in the year are going to be done? So, I think once we understand that better than we could assign something to it," said Barclay.
"It's really no different than any other asset we have. Whether it's park benches or picnic tables or larger assets like swimming pools there should be money set aside for preservation and upkeep."
Jenkins said she's looking to bring back a draft policy to council in August or September, which will include a funding recommendation to consider for the 2023 municipal budget.
Criss Bellini Art Fans Urge for Pop-Up Gallery – E! NEWS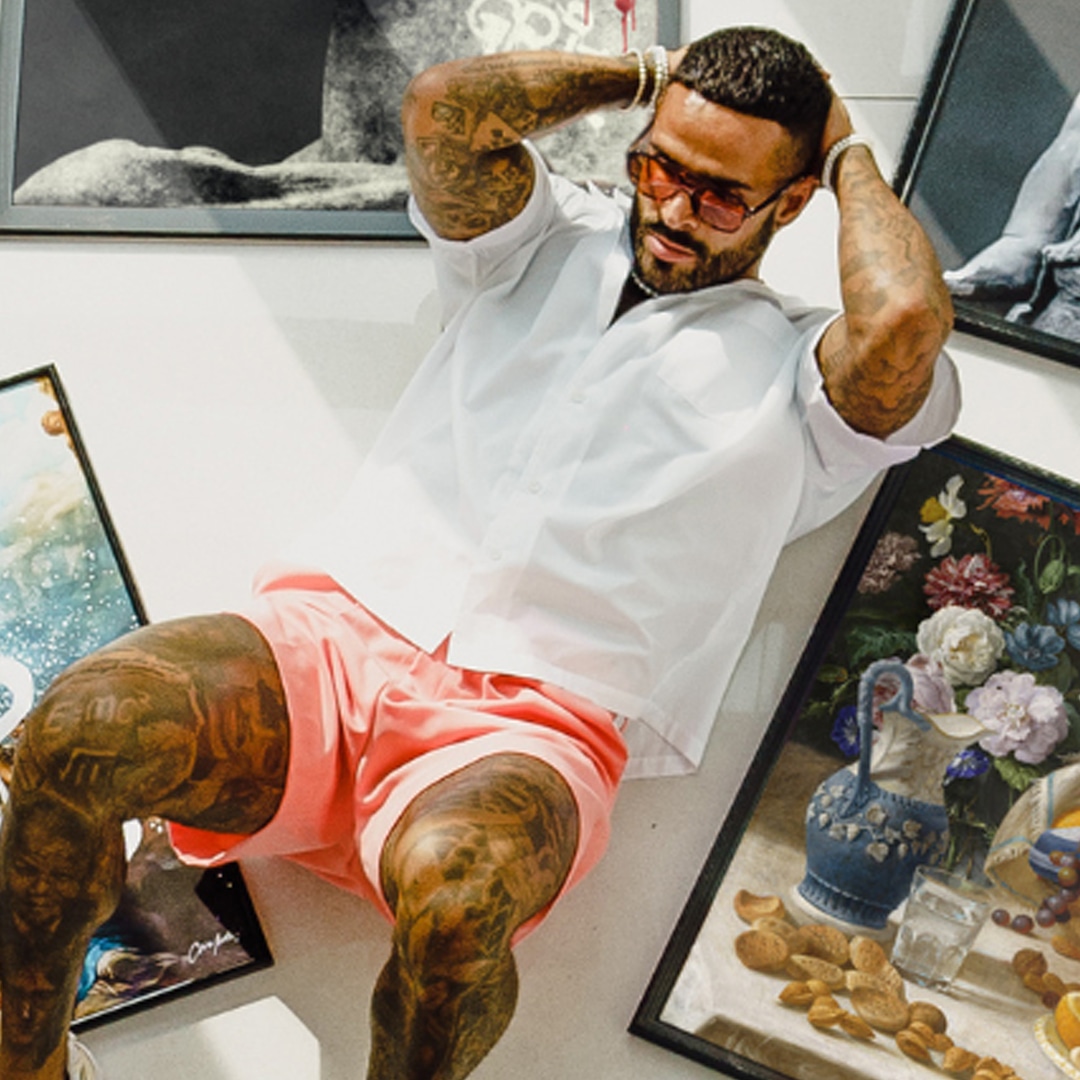 Since the brand's launch in 2020, Bellini's sales have skyrocketed, selling over $1 million in its first year and exceeding its sales in 2021, in 2022, with over 2 million sales in euros. Seeing this, it is clear that art sales are booming, and people want to see more of his unique pieces.
However, because Bellini's website is the only place to view and purchase his art, the public has begun to request a gallery or a pop-up gallery where they can go visit Bellinis' work and see it for themselves.
Wish you could set fire to the last 3 years? A huge flaming art installation is coming to Toronto – CBC.ca
What if you could just set fire to the past? Would you feel liberated — free to start fresh in 2023, flush with feelings of love and peace and other things you could file under positive vibes?
The City of Toronto launched an interactive art project last Thursday called The Burn, a seven-week initiative that aims to offer a moment of respite in the wake of COVID-19, and it comes to a climax on March 11 — the third anniversary of the pandemic.
On that date, a monumental art installation will go up at Nathan Phillips Square, and the centrepiece involves three towering steel sculptures that'll be set aflame for 24 hours — fires that will keep on burning with a little help from the public, who'll be invited to add bits of (supplied) wood to the blaze.
It's a scenario that sounds significantly more thoughtful and controlled to hear Roger Mooking describe it. Mooking is the lead creative on the project, and he talks about The Burn as a chance to heal and grow as a collective. In short, it's bigger than an all-day bonfire.
Mooking says he began thinking about the work in 2021, prompted by the "overwhelming melancholy" of lockdown. "I recognized that I was not the only one, that we were in this kind of collective consciousness globally, and we all needed to heal," he tells CBC Arts. And with The Burn, he's inviting Torontonians to actively begin that healing process.
The first phase of the project is already underway, and involves a series of interactive sculptures — significantly smaller vessels than the ones that'll go up at Nathan Phillips Square. They're being stationed at public sites around the GTA as part of a tour that launched Jan. 19 in three locations: Fort York National Historic Site, the Toronto Zoo and Twist — Mooking's restaurant at Toronto Pearson International Airport.
Here he is, testing it out in Terminal 1.
As of writing, people can find The Burn at three new sites through Feb. 1: Spadina Museum, Native Canadian Centre and the Market Gallery at St. Lawrence Market.
"We want to make sure that we're hitting every corner of the GTA: north, east, south, west, central — all the nooks and crannies," says Mooking. Twenty-one locations are currently scheduled for the tour, and a full map and schedule can be found through the city's website.
Through March 11, visitors will find metallic dodecahedrons at different destinations — sculptures created by local artist Javid JAH. And under each sculpture is a bowl of wooden balls: spheres the size of marbles that have been carved out of cedar.
Take a ball, and you'll be asked to stop and think — to sit with your feelings, really. In the language of The Burn, you'll be "setting an intention." Is there something weighing on you: an emotion you wish you could change or simply set free? Once you've identified that feeling, you're asked to drop your ball inside the sculpture. It's a moment for "letting go," so to speak.
"People are carrying so many things, especially coming through this COVID time," says Mooking. "It's a very simple thing … that can be very, very emotional."
A multihyphenate known for his success as a chef, TV personality (Man Fire Food), and musician (Bass is Base), Mooking's presented participatory art projects for the city before. Just last August, to coincide with Emancipation Month programming at Toronto history museums, he launched Read(In), an interactive installation that also appeared in multiple locations throughout the GTA.
To bring The Burn to life, project curator Umbereen Inayet connected him with collaborators JAH (who designed and produced the installation's ornate sculptural elements) and artist Catherine Tammaro, a Wyandot Elder who served as an advisor, particularly concerning the project's spiritual bent. Says Mooking: "There's a deep history of Indigenous cultures using fire and water for cleansing and preservation and healing, so we needed that guidance to make sure that we were respecting that tradition."
The wooden balls collected at each tour site will eventually fuel the fire on March 11, and Mooking says those attending the activation at Nathan Phillips Square will also have the opportunity to set an intention. At the big event, visitors will send their cedar spheres down a chute, directly into the flames. And when the fire's extinguished, all the ash that's left behind will be collected for use in city gardens. "We're really trying to emulate the cycle of life: from the spark to the ash," says Mooking. "We're looking to carry the spiritual intentions from everybody in the city to fortify our Earth."
The city says it will be announcing more public projects that respond to COVID's impact on residents. Like The Burn, they're part of a program called Stronger Together that launched in late November. More programming is expected to be revealed in February.
In the first few days of The Burn's cross-city tour, Mooking says he was receiving reports from the participating venues. Folks are interacting with the sculptures already, he says. "It's been cathartic, I hope. … I can't wait to see how much healing we're able to do when we really roll out the full scale of this at Nathan Phillips Square."
Full event details, including a map of The Burn's tour locations, can be found on the project's website.
Art is everywhere this weekend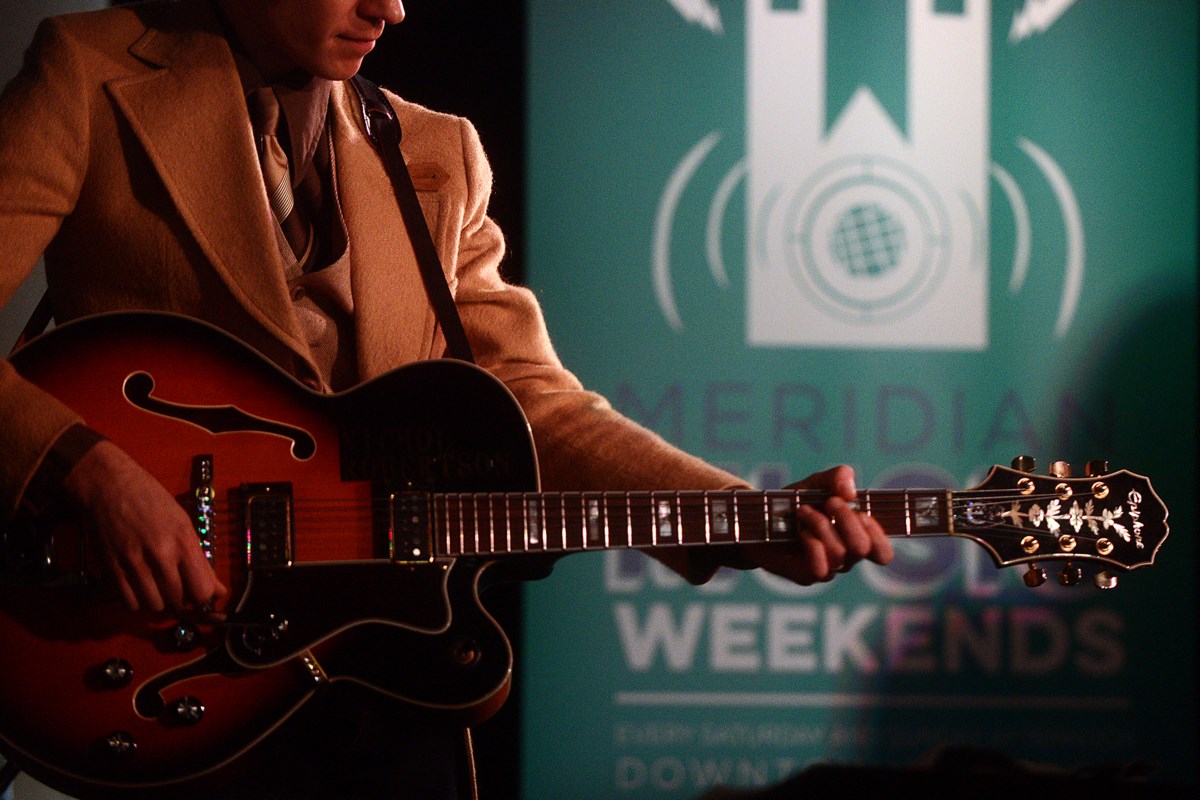 Saturday, Jan. 28
2023 ArtsEverywhere Festival
Multiple locations; 10 a.m. to 10 p.m.
From film screenings to drag brunches and book fairs, the free annual festival has something for everyone. Learn more here.
Winterstock
Royal City Studios; 7 p.m. to 11 p.m.
Join Royal City Studios for a live music tribute to Woodstock 1969; attendees are encouraged to wear their best 60s style clothes. Get tickets here.
Music Weekends
Western Burgers & Steaks; 2:00 p.m. to 5 p.m.
The genre-bouncing Probable Cause will perform live at The Western, pay-by-donation. Doors open at 2 p.m., show starts at 2:30.
Sunday, Jan. 29
2023 ArtsEverywhere Festival
River Run Centre; 10 a.m. to 2:30 p.m.
The last day of the free festival features a lecture and a film screening, both at the River Run Centre. Learn more here.
Music Weekends
Onyx Nightclub; 2p.m. to 5 p.m.
Join SHEBAD for their live concert at Onyx. It's family-friendly and pay-by-donation. Doors open at 2 p.m., show starts at 2:45.
OHL Hockey
2 p.m.: Guelph Storm vs. Sudbury Wolves, Sleeman Centre