Inside Xbox's backward compatibility journey with Series X development chief, Jason Ronald – TechRadar
When Microsoft ruled out backward compatibility during the Xbox One's launch in 2013, it just seemed like par for the course.
At the time, consumers were generally expected to start their gaming collection from scratch whenever a new console came out and hold on to the necessary hardware if they ever wanted to replay older games.
There was also a common consensus in the industry that people probably didn't want to play last-gen titles, something which Microsoft has since categorically disproved.
In an interview with TRG, we spoke with Xbox's director of program management Jason Ronald about the team's backward compatibility journey, the challenges they faced along the way, and the importance of game preservation in the future.
Power your dreams
In 2015, Microsoft rocked E3 with a seismic announcement: backward compatibility was coming to Xbox One. Fans could look forward to playing Xbox 360 and original Xbox games again, and even use the original disk, play over Xbox Live, and access their old save files if they'd been uploaded to the cloud.
The raucous cheers that erupted throughout the Microsoft Theater on that day ultimately solidified one thing: people still wanted to play these older games that were cherished by the gaming community.
Jason Ronald, director of program management at Xbox, still remembers those cheers today, and how they helped invigorate the team behind Microsoft's ambitious project.
"When we announced it – it's probably the biggest reaction I've ever seen at one of our press conferences," Ronald says with a smile.
"It just really gave confidence to the team. Like, we're on the right path. We're listening to the fans, we're listening to the community, and they love what we're doing. And that's really been what's powered the entire backward compatibility program since then."
But how did Microsoft overcome the seemingly impossible technical challenges that prevented backward compatibility on Xbox One in the first place? Ronald stressed that, once again, it was the community that initially inspired the team at Xbox to focus on making backward compatibility work.
"We had seen the feedback from the community that backward compatibility was one of the top requested features to try to add to the Xbox One program. But to be completely honest, we actually didn't know if it was going to be possible," Ronald explains.
"If you look at the architecture of an Xbox 360 versus an Xbox One, they're fundamentally different architectures. And we didn't know if we were going to be able to emulate some of these games, or what kind of problems we would run into."
Undeterred by the possibility that the team might hit a dead end, Ronald and a group of colleagues set off on tackling the monumental challenge set before them.
"We built a small team of some of our top engineers and we kind of squirreled them away," Ronald recalls.
"We said, 'Hey, give us a year. Let us see if we can actually make this work.' And I remember the first time I saw an Xbox 360 game running – it was that moment where, all of a sudden, you believed it was possible."
As Ronald reiterates, the team at Xbox really didn't know if backward compatibility would even work, nor could they predict the other hurdles they'd face along the way.
"We had no idea what kind of challenges we'd run into, whether they're technical or legal or licensing. So it was an entire journey. Over that year, we really had all these amazing milestones where we started instilling more and more belief in the team and our ability to go do it," Ronald says, clearly brimming with pride.
Level up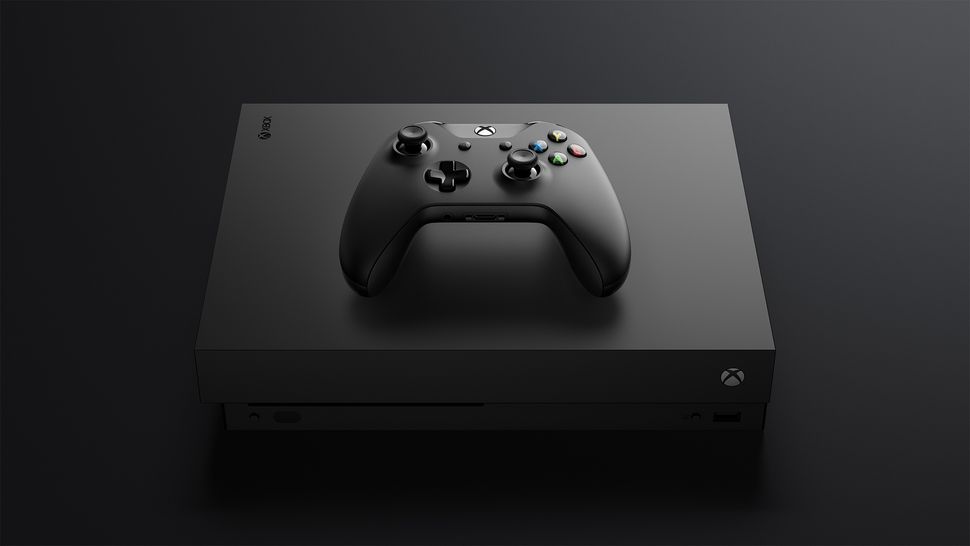 The team's belief led to a number of innovations that could modernize some backward compatible games, and it all started with Xbox One X enhancements. Using the additional graphical horsepower of the Xbox One X, Microsoft was able to bring 4K resolutions to 720p games like Red Dead Redemption and Final Fantasy XIII, along with many others.
On the newest Xbox Series X and S generation of consoles, things went even further. Microsoft introduced FPS Boost and Auto HDR, which could double and even quadruple the frame rate of older titles, as well as add high dynamic range to games that were released before HDR was even invented.
Not only did these technical improvements help transform original Xbox, Xbox 360, and Xbox One games into feeling new again – something that was typically only reserved for full-priced remakes or remasters – but these updates were completely free.
So will we see any more FPS Boost titles in the future? Ronald refused to rule it out but did explain why it isn't as easy as flicking a switch.
"To be honest, we don't really know right now," Ronald says candidly.
"One of the challenges that we have on some of the enhancements and the capabilities that we have is that we do all of this with no code changes to the actual original game. So, as we identify new techniques of enhancing and optimizing titles, oftentimes, we know it won't work on all games. And I think FPS Boost is a great example of that, where we're kind of tricking the game into running at a much higher frame rate.
"And some games it just works really well. But there have been other games that 99% of the game looks and plays amazing. But then we actually discover a game-breaking bug 80% of the way through or 90% of the way through," says Ronald. "And a lot of times, we try to come up with solutions, and we see if we can work through those issues. But since we treat it as a black box, we don't have the ability to change the game code directly.
"It's one of those challenges. But we're also kind of pushing these games further than they've ever been pushed before. And unfortunately, some of the techniques just don't work across all games."
Digging up the past
As is human nature, the success of the backward compatibility program has ultimately led to one familiar question arising: why isn't every game backward compatible on Xbox Series X and S? Much like FPS Boost, it isn't as straightforward as you might think.
Ronald admits that part of the challenge was that Microsoft, and the video games industry as a whole, hadn't really designed games with future generations in mind, which posed a number of unexpected problems.
"A lot of the games in the original Xbox generation or the Xbox 360 generation, at that time, the idea of forward compatibility – and thinking about how these games will live on – was not part of the DNA of the industry," says Ronald.
"There would be titles that we would be working on, and we would get them technically working. But then all of a sudden, we'd realize all the different approvals that we would need: whether it's a publisher or developer or a license holder.
"And that actually created a lot of work and a lot of challenges," Ronald goes on to explain. "In some cases, when you think about the consolidation of companies, or IP being purchased, sometimes it's even difficult to figure out who you need approval from!
"But I will say every game is a unique challenge. And that's one of the harder things to get across to the community. Because people are like, 'Oh, well, you did this game, you should do that game'. Every game is a unique set of challenges and that's where a lot of the work goes behind actually bringing a game forward."
Barriers to entry
Issues with licenses, publishers, and technical quirks would mean Ronald's team could often start with a list of hundreds of games they wanted to add to the Xbox backward compatibility program, but with the understanding that they had no idea how many would make the cut or how long it might take. Some titles, as Ronald shares, have taken years to be added to the program due to the aforementioned issues.
"When we started this last patch [over 70 back-compat titles were added on November 20, 2021], we actually started with a list of hundreds of games that we were going to go try," says Ronald. "And we didn't know if we were going to get five [titles], if we were going to get 10 [titles], or if we're going to get 20 [titles].
"And to be honest, there are some games in the program that I just never thought we would be able to bring forward. It's a labor of love and it takes, in some cases, years to be able to bring these games forward, but the team has always been really committed to doing everything we can for the fans."
Remembering the OGs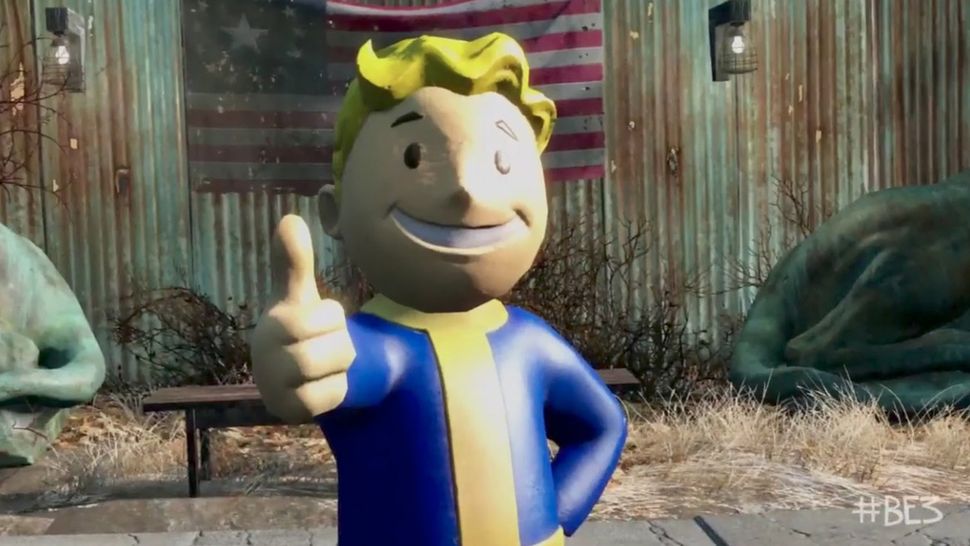 Fundamentally, it's Xbox fans, young and old, who have benefited most from the backward compatibility program. But has it been worth it for Microsoft as a whole? Ronald refers to his own personal experience for an answer.
"Obviously, we're really happy with the response to the program. And we've seen a lot of new players come into franchises they've never played before," says Ronald. "My son, he's 13. His first Fallout was actually Fallout 4, and he's really started to love the world and the universe that they made.
"For him to be able to go back and play Fallout 3, or to play Fallout: New Vegas. He's now getting to experience the games that I loved when I was younger, so it's just a great experience. I think it absolutely brings people back into the ecosystem. It rekindles people's memories and love for some of these franchises. And it also introduces new players to the games that we all love."
Game preservation could shape future consoles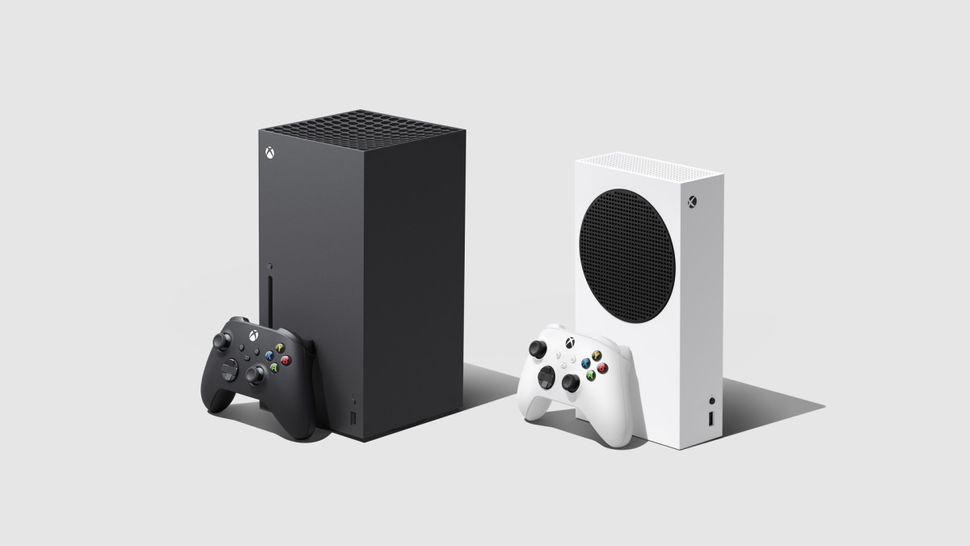 Game preservation has become a more prominent issue in recent years, specifically how video game manufacturers need to do more to ensure that the great games of the past can be enjoyed by generations to come.
Ronald says the team at Xbox is committed to game preservation, and that the backward compatibility program helped the team get a better grasp of how to handle it in the future.
"Game preservation is definitely in our DNA," says Ronald proudly. "I think over the course of this program, we've learned a lot about game preservation, whether it's technical decisions, the way that games are actually ingested into the catalog, the way that we sign contracts and deal with licensing, and whatnot. I think it's actually informing not only us but the entire industry of what we can do to preserve these games moving forward."
Interestingly, Ronald also shares that Microsoft's commitment to backward compatibility helped shape the Xbox Series X and Xbox Series S, and will likely influence the next Xbox consoles.
"When designing the Xbox Series X and S, backward compatibility was a tenant of the program from day one and actually influenced the design of the silicon, the design of the hardware. It was like, 'Okay, how do we make sure that these games not only work but play better than ever before.' So absolutely, as we think about future devices, as we think about future platforms, we're always thinking about what unique things can we do to enhance or optimize these games?"
Ronald rightly points out that it's not just about making older games look at play better, though, but also about accessibility.
"I think about something like Project X cloud [Xbox Cloud Gaming], and the fact that I can play a game that was written on the Xbox 360 on a phone. Trust me, when you were writing a game on the 360, nobody was thinking about a future where the game is gonna be running on the cloud. It can be streamed to my phone while I'm on the go, but my progression moves forward with me. So not only is it about optimizing enhancing games, but it's about how we can provide new ways for people to play these games."
Jump in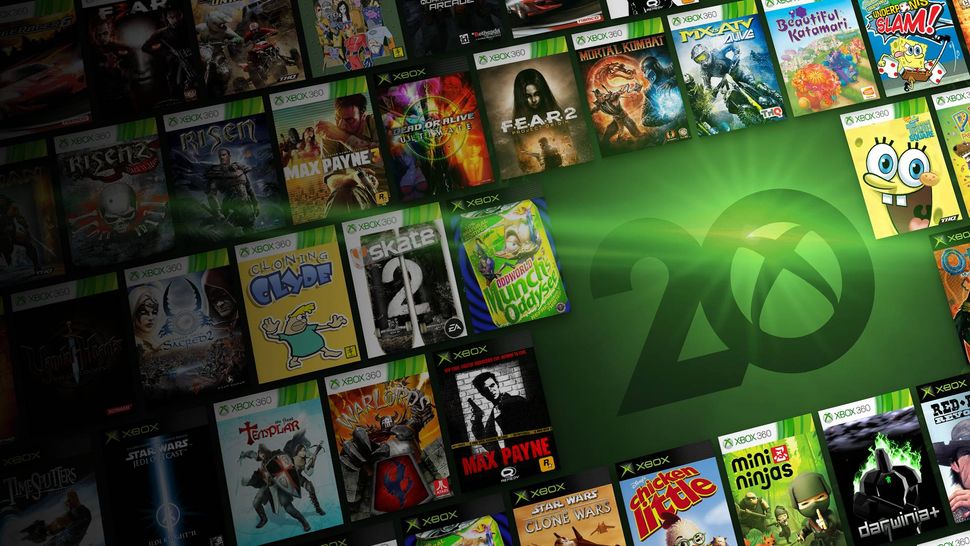 The Xbox team has been on quite the journey with backward compatibility, then. There have been numerous challenges from day one, but thanks to the support of the community and some dogged determination from Microsoft's engineers, we're now able to enjoy and rediscover these games once again.
"A great game is a great game," says Ronald. "It doesn't matter if it was written today, or if it was 15 years ago. We want to preserve that art form, and we want to just be able to reach more players across the world."
We couldn't agree more.
New Whyte E160 focused on performance with oh-so-low centre of gravity – BikeRadar
All-new frame is built around Bosch's Smart System 750Wh battery and Performance Line CX motor
Published: July 1, 2022 at 9:00 am
British bike brand Whyte's newest E-160 electric mountain bike has been tweaked and refined as Whyte seeks to hone its focus on lowering its centre of gravity (COG).
The brand claims the changes improve how the bike rides, making it feel closer to a non-assisted bike, while also making battery removal and installation easier.
The 150mm rear-travel emtb range now includes a full 29in-wheel bike and a dedicated mullet setup, where the front is 29in and the rear 27.5in, both available in medium to extra-large sizes. The extra-small and small sizes get 27.5in hoops front and rear, making them a better fit for smaller riders.
The move from Bosch's Performance Line CX motor with basic Purion display to the Smart System and redesigned down tube sees an increase in battery capacity, with space for up to a 750Wh unit, plus increased smartphone connectivity.
Prices start at £6,399 for the E-160 S 29er and MX, rising to £7,699 for the mullet-only E-160 RS, and top out at £7,999 for the E-160 RSX, which is sold with 29in wheels only.
2022 Whyte E-160 frame and suspension
Whyte's focus on lowering the E-160's COG is founded in the belief doing so will "dramatically improv[e] the ride performance by minimising the… negative effects of poor weight distribution in three main areas… pitch, roll and yaw."
In order to investigate the importance of lowering the bike's centre of gravity with the aim of improving the way it rides, Whyte used computer-modelling software to cut the bike into portions, giving each section its own COG.
Each section's centre of gravity is then averaged out to produce the whole bike's centroid (arithmetic mean position of all points). The aim was to make this as low as possible.
Along with the anti-clockwise rotation of the motor (when seen from the driveside) – used on all current Whyte full-suspension ebikes, so the battery can be mounted beneath the motor – the brand has managed to lower the battery further for the latest E-160 by relocating the connector from the bottom of the battery to the top.
This, Whyte claims, culminates in a ride "that feels much more like… an 'acoustic' bike," with a planted feel while maintaining the ability to change direction quickly.
Whyte is also keen to highlight its down tube's design that remains intact, without the cut-out used on many other brands' designs for battery installation or removal.
The "uncompromised" down tube means it retains its torsional stiffness and structural importance.
For the 2022 bike, the down tube has been re-profiled and hydroformed to fit tightly around Bosch's 750Wh battery, that slides into the down tube using Bosch's slide-in-rail system.
Because the system is modular, owners can swap between 750Wh, 625Wh and 500Wh Power Tube battery sizes without having to buy a whole new bike.
The brand has moved to the 1.5in upper cup and 1.8in lower cup headset standard, while making changes to the internal cable and electric wire routing. The E-160 now uses SRAM's UDH, too.
Suspension
Although the new E-160 still uses Whyte's Horst-link four-bar suspension – dubbed Quad-Link 4 Suspension by the brand – found on its other full-suspension bikes, it has worked hard to tune the bike's shock damper tunes.
Whyte said its in-house enduro racer and engineer Sam Shucksmith helped develop the tune on both Fox and RockShox shocks fitted to the bike, going through many iterations to find the perfect performer.
The E-160 has 150mm of rear-wheel travel and, like its full-suspension stablemates, the overall rate of progression of its travel is around 25 per cent.
2022 Whyte E-160 motor and battery
Bosch's Smart System Performance Line CX motor and 750Wh battery are fitted to the 2022 E-160, although, as mentioned, the frame is compatible with the smaller 625Wh and 500Wh batteries, too.
The motor boasts 85Nm of torque and 250w of assistance, and via Bluetooth connectivity thanks to the Smart System, the motor's modes can be adjusted in Bosch's Flow smartphone app.
This latest generation also features Tour+ mode. This functions similarly to eMTB mode, where increased rider inputs make the motor provide more assistance.
However, none of the E-160 bikes are fitted with a Bosch display. Instead, an LED controller – with battery and mode indicator – is fitted to the left-hand side of the handlebars. A Bosch Smart System display can be added as an aftermarket upgrade, however.
2022 Whyte E-160 geometry
Bike geometry across manufacturers seems to be converging on what is becoming a universally agreed sweet spot, where bikes with those perfect figures tend to ride well.
The 2022 E-160 doesn't buck the trend, its figures looking spot-on for a trail/enduro ebike.
Headline numbers include a 64.2-degree head tube angle (low setting), 75.3-degree actual seat tube angle, 446mm chainstays and a 483mm reach figure for the size large.
Whyte E-160 29in wheel geometry
Whyte E-160 MX/mullet wheel geometry
Whyte E-160 27.5in wheel geometry
The range features a wide gamut of sizes, from extra-small to extra-large. The XS and S bikes run 27.5in wheels front and rear, while the medium to extra-large bikes can be fitted with either 29in wheels front and rear, or a mullet or MX setup.
Like its other full-suspension bikes, it's fitted with the Shape.it Link – a small flip chip in the shock yoke that switches between high and low positions. Whyte says the link slackens the bike out by 0.6 degrees and lowers the bottom bracket by 8mm.
The link's secondary function is to allow the frame to accommodate a 27.5in rear wheel, transforming it into a mullet bike. All E-160s, whether they're sold as a mullet or 29in-wheeled bike, can be changed to the other wheel configuration without any additional purchases.
2022 Whyte E-160 models, specifications and prices
In the 2022 E-160 range are three models, with the base E-160 S model retailing for £6,399 in both 29in and MX wheel configurations, along with a full 27.5in-wheeled bike for the smaller sizes.
This is fitted with a RockShox ZEB fork and Super Deluxe Select R rear shock. Braking is taken care of by TRP's Trail Evo, while Shimano's ebike-specific XT M8130 Linkglide drivetrain features.
The bike's finishing kit – including dropper, saddle, bar, stem and grips – is Whyte-branded.
Sitting in the middle of the line-up is the E-160 RS, available with a mullet-wheel setup or full 27.5in for the extra-small and small sizes.
This model retails for £7,699, and is specced with a Fox 38 Performance fork and Float Performance DPS rear shock.
Drivetrain duties are taken care of by SRAM GX Eagle AXS (like the RSX model), and it's fitted with WTB HRZ i30 rims laced to unbranded hubs. Elsewhere, there's a Crankbrothers Highline 3 dropper post and a mix of Whyte and branded kit. SRAM Code R brakes provide the stopping power.
Headlining the range is the E-160 RSX, costing £7,999, but available only with 29in wheels.
This comes with Fox Float 38 Performance Elite forks with 160mm of travel and a Float X Performance Elite rear shock. Elsewhere, it has a SRAM GX Eagle AXS drivetrain and a Crankbrothers Highline 3 dropper post.
In the UK market, it's fitted with Hope's Fortus 30 wheels, while other territories get DT Swiss' HX 1700s. The wheels are wrapped in Maxxis rubber, with an Assegai 3C MaxxGrip EXO+ front tyre and a Minion DHR II 3C MaxxTerra DoubleDown at the rear.
Stopping is done by SRAM's Code RSC brakes with a 220mm front rotor and a 200mm rear.
2022 Whyte E-160 RSX 29er
Frame: 6061-T6 alloy, 150mm travel
Shock: Fox Float X Performance Elite
Fork: Fox Float 38 Performance Elite, 160mm travel
Drivetrain: SRAM GX Eagle AXS
Wheels/tyres: Hope Fortus 30 on Hope Pro 4 hubs / Maxxis Assegai 3C MaxxGrip EXO+ WT TR 29×2.5in (f), Maxxis Minion DHR II 3C MaxxTerra DoubleDown WT TR 29×2.4in (r)
Brakes: SRAM Code RSC 220mm front, 200mm rear rotors
Bar/stem/grips: Whyte Custom 6061 Alloy 800mm / Whyte Enduro Stem 35mm / Whyte lock-on Enduro
Seatpost/saddle: Crankbrothers Highline 3 / Fizik Terra Aidon
Price: £7,999
2022 Whyte E-160 RS MX
Frame: 6061-T6 alloy, 150mm travel
Shock: Fox Float Performance DPS
Fork: Fox Float 38 Performance, 160mm travel
Drivetrain: SRAM GX Eagle AXS
Wheels/tyres: WTB HTZ i30 TCS 2.0 on Alloy hubs / Maxxis Assegai 3C MaxxGrip EXO+ WT TR 29×2.5in/27.5×2.5in (f), Maxxis Minion DHR II 3C MaxxTerra DoubleDown WT TR 27.5×2.4in (r)
Brakes: SRAM Code R 220mm front, 200mm rear rotors
Bar/stem/grips: Whyte Custom 6061 Alloy 800mm / Whyte Enduro Stem 35mm / Whyte lock-on Enduro
Seatpost/saddle: Crankbrothers Highline 3 / Fizik Terra Aidon
Price: £6,399
2022 Whyte E-160 S MX or 29er
Frame: 6061-T6 alloy, 150mm travel
Shock: RockShox Deluxe Select R
Fork: RockShox ZEB, 160mm travel
Drivetrain: Shimano Deore XT M8130 Linkglide
Wheels/tyres: WTB HTZ i30 TCS 2.0 on Alloy hubs / Maxxis Assegai 3C MaxxGrip EXO+ WT TR 29×2.5in/27.5×2.5in (f), Maxxis Minion DHR II 3C MaxxTerra DoubleDown WT TR 27.5×2.4in (r)
Brakes: TRP Trail Evo 220mm front, 200mm rear rotors
Bar/stem/grips: Whyte Custom 6061 Alloy 800mm / Whyte Enduro Stem 35mm / Whyte lock-on Enduro
Seatpost/saddle: Whyte Drop.it Adjust / Whyte Custom
Price: £7,699
2022 Whyte E-160 RSX 29er ride impressions
I was lucky enough to ride the Whyte E-160 RSX 29er on my local test loop, taking in some of the best off-piste trails at the Glentress trail centre in Scotland's Tweed Valley. Although I only managed a single 1,190m ascent/descent, 25km distance ride, I was able to get some good initial impressions of the bike.
The E-160 felt very similar to the E-180 RS I reviewed in BikeRadar's Bike of the Year test, but with the increased control and grip afforded by the larger 29in wheels.
This meant it felt super-smooth on particularly rough, choppy terrain with the improved roll-over of big hoops, increasing how fast it could be ridden before control was reduced.
This made it addictive to ride quickly, where the Float X's rear shock felt as though it was doing a great job of improving grip and ironing out the worst of the bumps. In fact, this was the best-feeling Float X I've ridden, where the weight and speed of an electric bike wasn't able to overwhelm the damper's performance.
Furthermore, the front-to-back balance – with the relatively long 446mm chainstays and 823mm front centre creating a 1,269mm wheelbase – gave a very intuitive ride from the get-go.
It was easy to hop on the E-160 and ride fast and confidently. The low-slung weight, suspension performance, spot-on geometry and spec list – that included the impeccable MaxxGrip Assegai front tyre with EXO+ casing and DoubleDown DHR II MaxxTerra at the rear – worked perfectly together.
The bottom bracket felt a touch on the low side. This was great for cornering confidence, but I did encounter a few pedal strikes.
On the climbs, I felt as though the seat tube angle could have been steeper, but this wasn't a big issue compared to some bikes.
With Bosch's Smart System 750Wh Power Tube battery fitted to Mondraker's Level R, it feels as if it drains its power quicker than the 625Wh battery fitted to a basic Performance Line CX motor. More investigation is required here, however.
The proof of the Whyte's performance was, however, in the pudding.
Although this evidence should be taken with a pinch of salt, I managed to beat all my current personal records on my test loop during the single ride I spent on the 2022 E-160 RSX. Make of that what you will, but it at least suggests Whyte's latest ebike is an impressive bit of kit.
Latest deals
Instagram may soon turn your videos into Reels – Times of India
Reels is one of the most popular and used features of Instagram. The Meta-owned platform is now testing a feature which would turn video posts into Reels. The report adds that the company is presently testing the feature with some select users around the world.
According to a report by TechCrunch, a Meta spokesperson confirmed to the publication that Instagram is presently testing a new update which will turn the video posts into Instagram Reels. The Instagram spokesperson told TechCrunch, "We're testing this feature as part of our efforts to simplify and improve the video experience on Instagram." With this new feature in place, the popular social networking platform is planning to simplify the video content on the platform.
The report further adds that Instagram is presently testing this upcoming feature with some select users around the globe. Matt Navarra, a social media analyst, also shared some screenshots of this upcoming feature on Twitter.
It is believed that the users who are part of the testing group will see a pop-up message as shown in the screenshot. The prompt mentions that if the account is public and you share a video then other users will be able to use its audio to create their own Reels. The message also reads that anyone can remix a user's Reel and also download it as part of their remix.
Instagram has not yet revealed any timeline for the rollout of this new feature. But it is soon expected to be available for all.
FOLLOW US ON SOCIAL MEDIA
FacebookTwitterInstagramKOO APPYOUTUBE
Oppo Reno 8 lineup is set to be released in July, to feature a powerful Neural Processing Unit – Firstpost
FP StaffJul 01, 2022 14:46:55 IST
Oppo is preparing to launch their latest iteration of the Reno series on July 21. While the company has confirmed that the Reno 8 and Reno 8 Pro will be launched in India in a couple of weeks there has been no confirmation around the dates. An online tipster has suggested that the launch would take place on July 21.
The Reno 8 Pro packs the MariSilicon X NPU a neural processing unit and supports 4K ultra night videography. The Reno 8 Pro's Chinese version is being powered by a Snapdragon 7 Gen 1 chipset, but the Indian model will likely use the MediaTek Dimensity 8100-Max SoC, reported Moneycontrol.
For those unaware, the Chinese smartphone maker had announced this chip back in December 2021 for its flagship Find X series. Now, this same NPU will be making its way to the Reno 8 series as well. While there were rumours that had revealed this information before, the brand has officially shared the news along with some improvements in its MariSilicon X platform. As per official notes, the 6nm MariSilicon X NPU will help bring end-to-end imaging solutions to the Reno 8 series.
Thanks to proprietary algorithms, the company has developed a new way to better render Indian skin tones accurately and even create Bokeh Flare Portrait videos as well. Oppo's AI can even distinguish between skin blemishes and beauty spots, while smartly applying a different level of beautification and skin smoothening based on the age and gender of the subject. Its optimizations for the Indian market will also help improve HDR performance across wide exposure shots without user intervention.
Talking about the NPU itself, the company took 3 years to develop the chipset and it consisted of over 400 patent applications. It packs 3.6 billion transistors and can perform up to 18 trillion operations per second (18 TOPS). It is built on the 6nm process and is also capable of real-time lossless AI processing in the Bayer RAW domain with images taken from the 50MP Sony IMX766 primary camera.
As for the other specs, we can expect the regular Oppo Reno 8 to come with a 6.43-inch AMOLED display and a 120Hz refresh rate. Powering the device will be a MediaTek Dimensity 1300 SoC, The NPU-backed 50MP primary sensor, up to 256GB of UFS 3.1 storage and a 4,500 mAh battery that offers 80 W Super Flash Charge fast charging.
OPPO is expected to confirm more details as we get closer to the launch date.