'Investment firm' dupes 241 of ₹76 crore; Mumbai Police's EOW arrests 2 owners – Hindustan Times
The economic offences wing (EOW) of the Mumbai Police arrested two of the six co-owners of an investment firm for allegedly duping 241 people to the tune of ₹76 crore by accepting money from them by offering 12% annual interest. The accused used the money to invest in other firms for higher returns, but as they failed to pay the interest as well as return the principal amount, the investors lodged complaints against them.
Hasmukh Gogari and Pankaj Chheda, co-partners of Ramnik Hashmukh Associate have been arrested, confirmed Parag Manere, deputy commissioner of police, EOW.
Both the accused have been charged under sections 409 (breach of trust), 420 (cheating), 120B (conspiracy) and 34 (common intention) of the Indian Penal Code and sections 3 and 4 of the Maharashtra Protection of Interest of Depositors (MPID) Act. Other accused partner in the firm and their relatives who were named in the case are Ramnik Dedhia, Dilesh Vira, Mukesh Chheda, Kushal Chheda and their relatives Hemant Chheda and Jayesh Dedhia. They are yet to be arrested.
"Arrested accused Gogari and Chheda are one of the main accused in the fraud in which 241 investors have been duped of ₹76 crore. They were produced before the court and have been remanded in police custody till October 1," said Rajendra Sangale, senior inspector, MPID unit.
According to EOW, the arrests have been made based on the complaint of Rajesh Shah, a Goregaon resident, who alleged that Ramnik Hashmukh Associate lured him into investing money by offering 1 to 1.05% interest per month in 2016.
"The firm had given a promissory note to investors as an acknowledgement. The said note was allegedly also signed by concerned executives of the firm where the investor's money would be further invested for high returns," said a police officer.
Shah, who works at a senior post in a private bank, was also promised by the accused firm that they would return the money within a month if the investor wished to withdraw the amount.
Shah invested ₹48 lakh and initially received the interest regularly. However, since January 1, 2018, he had not received interest nor the principal amount, following which he filed a complaint, a copy of which is with HT.
Later, Shah learnt that many others had also not got their money from the firm, and all of them all visited the firm's office in Matunga. The firm told them that they were facing a major crisis due to demonetisation.
However, investors later found out that the firm invested their money in eight other companies under their relative's names.
Shah and 77 other investors then approached EOW. The case was first registered at Matunga police station, later EOW took over the investigation. During investigation more victim investors turned up before the police and now there are 241 victim investors. The number of investors and fraud amount are likely to go up in coming days as the two accused have been arrested, said Sangale.
Province steps up with $2.7M investment for 20 beds at OSMH – OrilliaMatters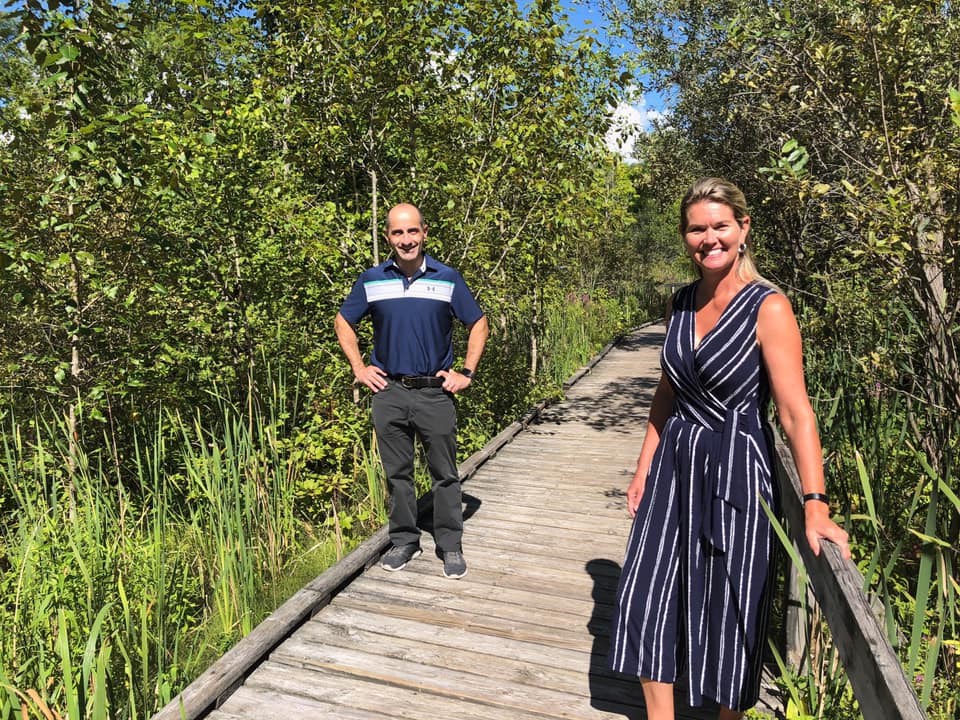 Earlier this week, the provincial government announced it would be providing $116.5 million to create up to 766 more beds at 32 hospitals and alternate health facilities across the province.
Simcoe North MPP Jill Dunlop explained what that investment means to Orillia.
She said the province will be providing up to $2,718,000 to Orillia's Soldiers' Memorial Hospital (OSMH) for up to 20 total patient beds.
The goal of the funding is to help alleviate hospital capacity pressures and reduce wait times and surgical backlogs.
"A bed is such an important part of the hospital process for both staff and patients," Dunlop said in a statement.
"This investment will help improve the ability for Orillia Soldiers' Memorial Hospital to provide care for patients, even more so during such a difficult time as COVID-19, especially with the upcoming winter and flu season."
This week's funding is in addition to the $234.5 million investment for 139 critical-care beds and up to 1,349 hospital beds included in Ontario's fall preparedness plan.
The new funding "will further strengthen our ability to meet the health needs of our community," said OSMH president and CEO Carmine Stumpo.
"This funding announcement supports the surge planning already underway at OSMH," he explained. "This includes maintaining current emergency services, addressing backlogs in scheduled surgical activity and creating new capacity for COVID and influenza surges this winter."
Stumpo said the $2.7 million in one-time funding, to March 31, 2021, "will support operating expenses such as additional staff and medical supplies."
According to the media release from Dunlop, this brings the total investment to $351 million for more than 2,250 new beds at 57 hospitals and alternate health facilities across the province – beds that will add more capacity for hospitals, help with occupancy pressures and support the continuation of surgeries and procedures.
"Our government is making the necessary investments to quickly and effectively increase hospital capacity and reduce wait times for patients and families in Simcoe," said Health Minister Christine Elliott.
"This additional investment will ensure our health-care system is able to respond to future waves of COVID-19 and help patients waiting for surgeries and other procedures get the care they need, faster."
The government is providing $2.8 billion for the COVID-19 fall preparedness plan. It focuses on addressing surges in COVID-19 cases and reducing health service backlogs by:
Extending hours for additional priority surgeries and diagnostic imaging;
Helping up to 850 alternate level of care patients access proper care in a home or community setting to help free up hospital capacity;
Expanding digital health and virtual services, which provide alternatives to in-person care that limit the transmission of COVID-19, while maintaining access to care;
Improving access to mental health and addictions services and supports; and
Increasing home and community care service by adding 484,000 nursing and therapy visits and 1.4 million personal support worker hours.
Ontario will release its 2020 budget and the next phase of Ontario's Action Plan on Nov. 5.
Sydney's Smart Shop to reopen amid surge in downtown investment – CBC.ca
The construction of the new Nova Scotia Community College Marconi campus on the Sydney waterfront is spurring investment in the downtown.
A notable recent development is the purchase of Sydney's iconic Smart Shop Place on the corner of Charlotte and Prince streets, which has been sitting vacant in recent years.
"We see Sydney as booming nowadays," said Ajay Balyan, who recently purchased the three-level building along with his brother, Ankit.
It was a different picture when he moved to Cape Breton from India in 2017 to study at Cape Breton University.
A lot has changed since then, with a boom in international enrolment at CBU and unprecedented public infrastructure investment in the area, including the new NSCC campus, health-care redevelopment and a potential new regional library.
"We know after NSCC, the Sydney downtown is going to be the main spot for the students to hang out or to eat," said Balyan. "And we're getting good support from the community, as well. So we find it to be a good opportunity for us."
Smart Shop Place opened in 1904 as a clothing store and long served as a retail anchor in Sydney. The Balyans plan to rename the building Western Overseas, after their family's business in India.
Construction is underway to convert the main floor into a small food court and the lower level into a fine-dining restaurant. The upper level will become apartments.
The brothers, with family partners in India, have similar plans for the former Cape Breton Post building on Dorchester Street, which they bought last year.
The two also own Swaagat, an Indian restaurant they opened on Prince Street in 2019.
Meanwhile, on Charlotte Street, local entrepreneur Craig Boudreau and a group of partners recently bought four buildings and are negotiating a fifth.
Two years ago, Boudreau purchased the former Jasper's Restaurant site on George Street. It's currently being used as a parking lot, but he hopes to start construction next fall on a multi-story commercial and residential development.
NSCC students will need housing and the community could use more dining options, said Boudreau.
"It's really spinoff," he said. "It's kind of the perfect scenario."
MORE TOP STORIES
Don't let fear drive you into a fee trap when working with an investment advisor – BNN
Spiking market volatility and a renewed threat of global economic stagnation caused by COVID- 19 has sent stressed-out investors flocking to advisors.
Many advisors have been reporting a rise in new clients since last spring's lockdown, and a new survey commissioned by Manulife Investment Management backs it up. It shows 63 per cent of respondents plan to seek investment advice in 2020 compared with half in 2019. And more than half of respondents in Canada indicated they were interested in retirement planning and investing advice.
It's good that more people are looking for long-term retirement plans managed by professionals, but fear can lead investors into fee traps that consume their investment dollars.
The path to those fee traps typically begins with investors looking to coordinate a mishmash of investments in their registered retirement savings plans (RRSP), and tax-free savings accounts (TFSA). For the vast majority of Canadians, the only route to a diversified, professionally-managed portfolio is through mutual funds.
The price investors pay for diversification and professional management in a mutual fund is an annual fee based on a percentage of the money they have invested called the management expense ratio (MER). MERs vary depending on the fund company and asset class, but a typical MER on a Canadian equity fund purchased through an advisor is about 2.5 per cent.
That might not seem like a lot at first glance, but on a $500,000 portfolio of mutual funds, it adds up to $12,500 annually whether the fund makes money or not. That's $12,500 each year not invested and not compounding, and potentially hundreds of thousands of dollars over a lifetime of investing.
Baked into the MER is a hidden trailing commission, or trailer fee, to compensate the advisor who sold the fund for "ongoing advice." A typical trailer fee is one per cent annually – or $10,000 on a $500,000 portfolio of mutual funds each year.
Trailer fees are banned in most of the developed world due to the inherent perception of conflict of interest. You have to wonder if an advisor is selling a fund because it is right for the investor or because it provides the best trailer fee from the mutual fund company.
And it get's worse.
Some advisors will direct investors toward segregated funds, which are essentially mutual funds wrapped in an insurance product. Seg funds have the potential to make money from the investments they hold but are insured, or partially insured, against losses on the principal amount invested over long terms – often 19 years. Investors pay for that extra security through higher MERs. Manulife – the company that commissioned the survey – for example, sells segregated funds with MERs above three per cent.
Segregated funds have certain advantages for small business owners wanting to protect their savings in the event of bankruptcy, but sometimes appear in workplace defined contribution pension plans.
Advisors sometimes push seg funds on unsuspecting clients through a regulatory loophole known as "the-know-your-client rule," which requires advisors to document a questionnaire relating to return goals and risk tolerance, and only sell investments in line with the client's answers.
Some clients might not understand that all investments have some degree of risk and say they expect their savings to grow risk-free. Only segregated funds fit that bill.
Payback Time is a weekly column by personal finance columnist Dale Jackson about how to prepare your finances for retirement. Have a question you want answered? Email dalejackson.paybacktime@gmail.com.