iPhone 12 Pro camera uses lidar. What that is and why it matters – CNET
The iPhone 12 and 12 Pro are on sale now, but one of the key differences between the Pro and non-Pro models this year is a depth-sensing technology. If you look closely at one of the new iPhone 12 Pros, or the most recent iPad Pro, you'll see a little black dot near the camera lenses, about the same size as the flash. That's a lidar sensor. Apple's been bullish about lidar as a way of adding depth-sensing and new augmented reality features to its pro-end tablets and phones. It could help a lot with camera focus, too.
But why is Apple making a big deal about lidar and what will it be able to do if you buy the iPhone 12 Pro or iPhone 12 Pro Max? It's a term that you'll start hearing a lot right now, so let's break down what we know, what Apple is going to use it for, and where the tech could go next.
What does lidar mean?
Lidar stands for light detection and ranging, and has been around for a while. It uses lasers to ping off objects and return to the source of the laser, measuring distance by timing the travel, or flight, of the light pulse.
How does lidar work to sense depth?
Lidar is a type of time-of-flight camera. Already on some other smartphones, they often measure depth with a single light pulse, whereas lidar sends waves of light pulses out in a spray of infrared dots and can measure each one with its sensor, creating a field of points that map out distances and can "mesh" the dimensions of a space and the objects in it. The light pulses are invisible to the human eye, but you could see them with a night vision camera.
Isn't this like Face ID on the iPhone?
It is, but with longer range. The idea's the same: Apple's Face ID-enabling TrueDepth camera also shoots out an array of infrared lasers, but can only work up to a few feet away. The rear lidar sensors on the iPad Pro and iPhone 12 Pro work at a range of up to 5 meters.
Lidar's already in a lot of other tech
Lidar is a tech that's sprouting up everywhere. It's used for self-driving cars, or assisted driving. It's used for robotics and drones. Augmented reality headsets like the HoloLens 2 have similar tech, mapping out room spaces before layering 3D virtual objects into them. But it also has a pretty long history.
Microsoft's old depth-sensing Xbox accessory, the Kinect, was a camera that had infrared depth-scanning, too. In fact, Primesense, the company that helped make the Kinect tech, was acquired by Apple in 2013. Now, we have Apple's face-scanning TrueDepth and rear lidar camera sensors.
The iPhone 12 Pro camera could work better with lidar
Time-of-flight cameras on smartphones tend to be used to improve focus accuracy and speed, and the iPhone 12 Pro will do the same. Apple promises better low-light focus: Apple says it'll be up to 6x faster in low-light conditions. The lidar depth-sensing will also be used to improve night portrait mode effects.
Better focus is a plus, and there's also a chance the iPhone 12 Pro could add more 3D photo data to images, too. Although that element hasn't been laid out yet, Apple's front-facing, depth-sensing TrueDepth camera has been used in a similar way with apps.
It will also greatly enhance augmented reality
Lidar will allow the iPhone 12 Pro to start AR apps a lot more quickly, and build a fast map of a room to add more detail. A lot of Apple's AR updates in iOS 14 are taking advantage of lidar to hide virtual objects behind real ones (called occlusion), and place virtual objects within more complicated room-mappings, like on a table or chair.
But there's an extra potential beyond that, with a longer tail. Many companies are dreaming of headsets that will blend virtual objects and real ones: These AR glasses, being worked on by Facebook, Qualcomm, Snapchat, Microsoft, Magic Leap and most likely Apple and others, will rely on having advanced 3D maps of the world to layer virtual objects onto.
Those 3D maps are being built now with special scanners and equipment, almost like the world-scanning version of those Google Maps cars. But, there's a possibility that people's own devices could eventually help crowdsource that info, or add extra on-the-fly data. AR headsets like Magic Leap and HoloLens already prescan your environment before layering things into it, and Apple's lidar-equipped AR tech works the same way. In that sense, the iPhone 12 Pro and iPad Pro are like AR headsets without the headset part… and could pave the way for Apple to make its own glasses eventually.
3D scanning could be the killer app
Lidar can be used to mesh out 3D objects and rooms and layer photo imagery on top, a technique called photogrammetry. That could be the next wave of capture tech for practical things like home improvement, or even social media and journalism. The ability to capture 3D data and share that info with others could open up these lidar-equipped phones and tablets to be 3D content-capture tools. Lidar could also be used without the camera element to acquire measurements for objects and spaces.
Apple isn't the first to explore tech like this on a phone

Google had this same idea in mind when Project Tango — an early AR platform, that was only on two phones — was created. The advanced camera array also had infrared sensors and could map out rooms, creating 3D scans and depth maps for AR and for measuring indoor spaces. Google's Tango-equipped phones were short-lived, replaced by computer vision algorithms that have done estimated depth sensing on cameras without needing the same hardware. But Apple's iPhone 12 Pro looks like the much more advanced successor.
Fraudsters increase in region – Quinte News
Since April of 2020, the Ontario Provincial Police (OPP) in Eastern Ontario have received an increased number of complaints from local businesses who have fallen victim to fraudsters purchasing items over the phone or online.
Typically, the fraudsters contact a business to place an order for a product by way of phone, email or website, with plans to make the payment using a stolen payment card and counterfeit driver's licence.
The business, believing it to be a legitimate purchase, requests a driver's licence, then processes the payment on stolen payment card(s).
The business provides the product(s) through a shipping company or to an individual picking up the product using a rented van or trailer (also rented with a stolen payment card).
Eventually the real cardholder identifies and disputes the unauthorized charge. As a result, the business receives a charge back and is responsible for paying back the amount charged on the stolen card.
Businesses who accept Card-Not-Present (CNP) orders can better avoid fraud by using the Ministry of Transportation's (MTO) online Driver's Licence Check verification tool.
How can businesses protect themselves:
In the fall of 2019, the MTO eliminated the $2 legislated fee per licence check and rolled out an enhanced version of the Driver's Licence Check. This free online service is easy to use and convenient:
The Driver's Licence Check is a free online service for the public and businesses to find out if an Ontario driver's licence is valid;
In order to use the service, the public and businesses can visit the Driver's Licence Check service website (https://www.dlc.rus.mto.gov.on.ca/dlc/);
Please note that the only information relayed through the service is whether the driver's licence number entered is valid or invalid along with specific condition codes, if applicable. However, no personal information is displayed.
The Driver's Licence Check has the ability to check up to 100 driver's licence numbers at once (previously restricted to 9);
Businesses can automatically load driver's licence numbers from a CSV file rather than enter them manually to support multiple licence checks;
Email and download results;
Access the mobile-responsive website from a mobile browser for a seamless and consistent online experience; and
Scan driver's licence card on a mobile device (i.e., smartphone, Android tablet).
If you become a victim this type of fraud, contact your local police service and the Canadian Anti-Fraud Centre at 1-888-495-8501 (toll free) or report online at www.antifraudcentre.ca.
Coronavirus restrictions spur relocation of Professional Bull Riders Canada Finals – Global News
For the first time in a decade, Canada's top bull riders will not be visiting Saskatoon.
The 2020 Professional Bull Riders Monster Energy Canada Tour Finals, originally scheduled for Nov. 13 and 14 at SaskTel Centre, are being moved to Grande Prairie, AB due to provincial coronavirus restrictions in Saskatchewan.
The season finale will now be comprised of four events taking place from November 5 to 7 culminating in the Canadian championship.
Fans will be able to attend the events, which will have a number of new health and safety measures in place.
Saskatoon has been home to the PBR Canada Finals since 2010.
The event's relocation means the tour's leading rider won't have a chance to win his first championship in his home province.
Kindersley native Dakota Buttar currently sits atop the standings with 277.5 points, 99.5 ahead of second-place Brock Radford of DeWinton, Alta.

2:09


Saskatchewan businesses continue to struggle amid pandemic pressure



© 2020 Global News, a division of Corus Entertainment Inc.
Huawei Mate 30E Pro makes quiet debut with Kirin 990E chipset – GSMArena.com news – GSMArena.com
Huawei had a big day today, announcing the Mate 40, Mate 40 Pro, Mate 40 Pro+, and Porsche Design Mate 40 RS. As it turns out, however, those four just weren't enough, and so the company quietly unveiled a fifth phone in its home market, China.
This is the Huawei Mate 30E Pro, which is now up for reservation in the country. It's basically identical to the Mate 30 Pro from last year, save for one difference: the new model is powered by a new chipset, the Kirin 990E. This is itself an improved version of the Kirin 990 that made its debut in the Mate 30 Pro.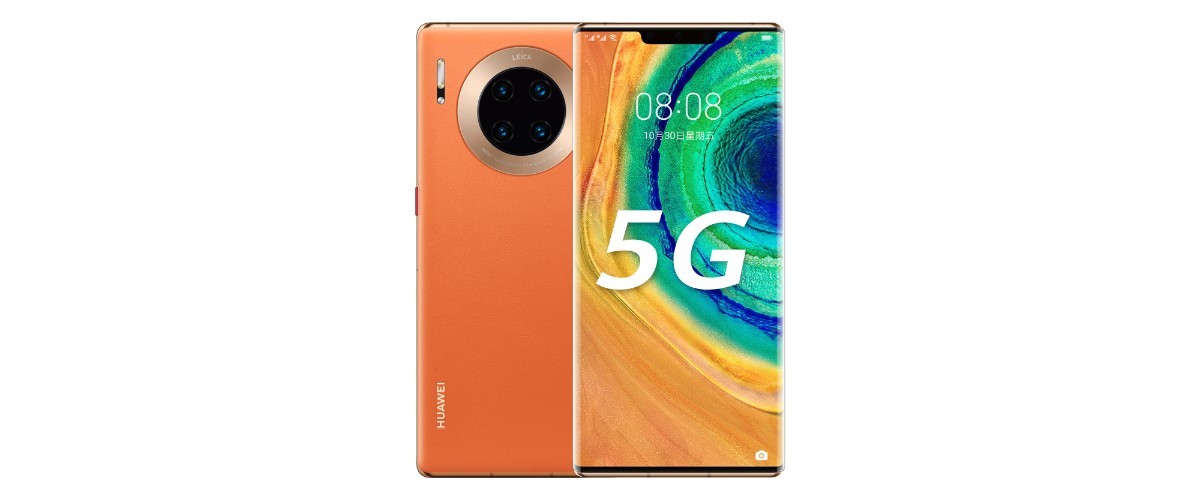 The Kirin 990E in the Mate 30E Pro still has two Cortex-A76 performance cores clocked at up to 2.86 GHz, but the other six cores get a boost. The additional pair of A76s now go up to 2.36 GHz (up from 2.09 GHz), while the four Cortex-A55s are clocked at 1.95 GHz (up from 1.86 GHz). On the GPU side, we still get a Mali-G76, but with two less cores – it's an MP14 in the 990E, whereas the 990 had an MP16. The Kirin 990E is fabbed on a 7nm+ process.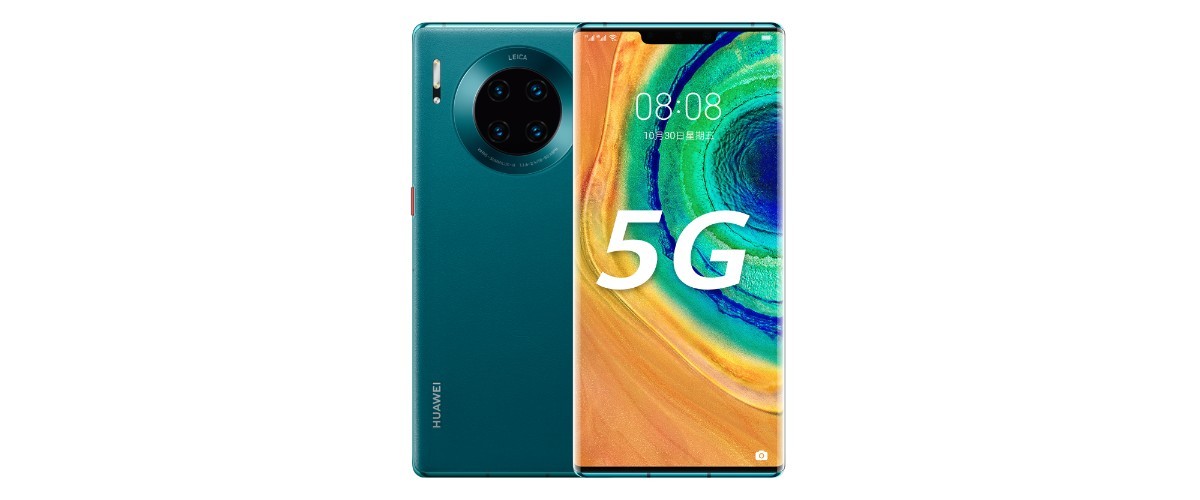 The Mate 30E Pro will launch running EMUI 11, which is still based on Android 10 like EMUI 10 which is what the Mate 30 Pro ran on day one. The new phone is expected to become available in China on November 1. It will get vegan leather orange and green color versions on top of the glass-clad black, Space Silver, Cosmic Purple, and Emerald Green.
Source (in Chinese)