Is Silver a Good Investment? • 2020 • Benzinga – Benzinga
Benzinga Money is a reader-supported publication. We may earn a commission when you click on links in this article.
Learn more.
In uncertain financial times, people have historically turned to gold and silver as a hedge against inflation and investment losses. But silver attracts heavy investor demand for a number of other reasons.
Silver has the same attributes as other precious metals but possesses unique strengths and weaknesses. This can motivate a different type of investor behavior. Take a closer look at Benzinga's guide to see whether silver is a good investment for you.
Is Investing in Silver Risky?
There's no such thing as a guaranteed investment. Any time you commit assets for an expected outcome, you enter a risk-reward situation.
Many people believe that investing in silver is wise because it holds its value in financial hard times. However, 56% of the silver supply goes to industrial use so it's more volatile in down markets than gold. In a down market, investors generally regard silver as a hold investment, meaning you should hold onto it for its future growth potential.
Silver tends to hold its value during market lows and increases in value during bull markets. On the other hand, gold tends to hold its value during good times and increases in value during tough times.
But this doesn't mean that silver is immune to a sell-off during a financial crisis. Here are the risk factors for investing in silver:
Demand: Since silver is a top industrial commodity, it is vulnerable to the whims of demand.
Random price fluctuations: Global demand affects silver prices. It's more difficult to keep track of world commerce than oversee local financial events. This could lead to surprise losses.
Supply: A surplus of silver can put downward pressure on the price.
Inflation: When inflation goes up, the value of silver follows it.
Government policies: The U.S. Mint consumes a large percentage of the world's silver supply. Any change in government policy could affect silver prices.
Silver is not as risky as other commodities, but its volatility is a factor. If you seriously consider a silver investment, read as much as you can about how to invest in silver.
Where to Invest in Silver
You can invest in silver in several ways. You can buy physical silver in the form of bars, coins, bullion, silverware and jewelry. Some dealers even sell bags of junk silver.
But the most practical and convenient way to invest in silver is to purchase silver-based securities. On the exchange, you can buy silver-related stocks, futures contracts and silver exchange-traded funds (ETFs).
Purchasing contracts for difference (CFDs) is a simple way to invest in silver. A CFD gives you the opportunity to benefit from a change in the price of the asset without assuming ownership of it. However, CFDs are very sophisticated and risky. The leveraging aspect of these instruments can cause you to lose a lot of money in a hurry. Proceed with caution with CFDs.
Though traditional brokers still exist, online brokers offer you a better environment for researching, purchasing and tracking your silver investments. If you're ready to look into online brokers, see our rundown of some of the best online brokers to consider for your possible silver investment.
TradeStation
TradeStation's high-performing trading platform is a big hit with active traders.
Its web-based platform is also a favorite for casual traders. For silver traders, TradeStation offers innovative data analysis, indicators and asset tracking tools.
A $500 minimum deposit allows you to conduct $0 commission trades in stocks and ETFs. Although TradeStation doesn't offer CFDs, you can trade options for $0.60/contract and futures for $1.50 per contract.
TD Ameritrade
Top-ranked online broker TD Ameritrade has a stellar package of platforms, tools, analysis, research, trader apps and education.
Its industry-leading AI technology appeals to active and casual traders. Like TradeStation, TD Ameritrade requires a $2,000 minimum deposit for access to a large selection of investments, including forex and futures.
You can trade $0 silver-related stocks and ETFs. Options cost $0.60 per contract and futures cost $2.25 per contract. TD Ameritrade also gives you a chance to give silver-based CFDs a try.
E*TRADE
If you prefer trading in silver-related options, E*TRADE is a good choice.
Its Power E*TRADE platform and exceptional mobile apps appeal to both casual and active options traders. It helps your position management tasks with risk analysis, real-time streaming Greeks and custom grouping. E*TRADE can expand your silver trading opportunities by offering international trading.
It offers $0 trade for stocks and ETF trading, $0.65 per contract for options and $1.50 per contract for silver-related futures.
Firstrade
Firstrade's unique among its competitors because it extends its $0 trade offer to options. It doesn't charge contract fees. This means you can trade your silver-related stocks, ETFs, options and futures for free.
You may be satisfied with Firstrade's research if you're an early trader. However, it trails behind the competition in platform capabilities and tools.
eOption
eOption takes a barebones approach to marketing. It offers cut-rate pricing in exchange for traditional trader services.
If you can do without adequate research and platform resources, you can trade your silver-related stocks and ETFs for $0 and options for $0.10 per contract. You must make at least 2 trades a year to avoid the $50 inactivity fee. eOption is not a boutique broker so it doesn't offer futures or CFDs.
Advantages of Silver Investments
Silver has some distinct advantages as a tradable investment:
It's cheaper than gold. You can get just as much crisis protection from silver as you would from gold at 1/17th the price.
You can sell it in smaller increments. Sometimes you may need to sell off some investment assets to cover an expense. Instead of selling a whole ounce of gold, you can cash in a much smaller denomination of silver.
It's a bullish asset. In a bull market, silver prices move up much faster than gold.
It's better than money. This is a good reason to own some physical silver. Silver and gold are the truest forms of money because you can't readily reproduce them. Silver is original and rare.
Disadvantages of Silver Investments
Some of the silver attributes contribute to its disadvantages. Most of the disadvantages apply to physical silver ownership:
It's a poor earner. Silver is primarily a safeguard investment. For appreciable returns, it doesn't perform as well as real estate and other investments.
It's not liquid. It's rare that you can trade physical silver for on the spot goods. You need to convert physical silver into cash, and this may take a while.
Theft is possible. Holding physical silver comes with the risk of it being lost or stolen.
Is Silver Right for You?
Silver is like any other investment — there are no guarantees and it's risky. An investment in silver can help you offset losses in a financial crisis. Decide whether you are looking for a solid long-term investment with safeguarding features. If that's your aim, silver may be right for you.
Big Oil's interest in renewable energy investments expected to waver: report – Yahoo Canada Finance
CALGARY — Budget cutting in response to the twin challenges of COVID-19 demand destruction and low oil prices mean the world's oil and gas industry will likely spend less on renewable energy going forward.
But a report from consultancy Wood Mackenzie says that won't likely slow the overall investment in renewables — fossil fuel players really weren't putting much money into it anyway.
"In a US$60 per barrel oil price environment, most companies were generating strong cash flow and could afford to think about carbon mitigation strategies," said Valentina Kretzschmar, vice-president, corporate analysis, at Wood Mackenzie.
"But now … all discretionary spend will be under review — that includes additional budget allocated for carbon mitigation. And companies that haven't yet engaged in carbon reduction strategies are likely to put the issue on the back burner."
Earlier this week, Calgary-based oilsands giant Suncor Energy Inc. announced it would cut its 2020 capital budget by 26 per cent or $1.5 billion in response to lower global oil prices linked to a price war between Saudi Arabia and Russia.
Two previously approved projects were put on hold for as much as two years: A $1.4-billion plan to install two cogeneration units at its Oil Sands Base Plant in northern Alberta that would have reduced greenhouse gas emissions, as well as a $300-million wind power plant in southern Alberta.
But the company insists it still intends to meet its environmental targets.
"We're committed to our 2030 goal to reduce the GHG intensity of our operations by 30 per cent," said Suncor spokeswoman Erin Rees. "Commissioning of the cogen was originally slated for 2023."
Fellow oilsands producer Cenovus Energy Inc. has cut its capital spending plan for 2020 by 32 per cent and, although the details haven't all been worked out, spokeswoman Sonja Franklin said it remains committed to its target of net zero GHG emissions by 2050 and a 30 per cent reduction in carbon intensity per barrel by 2030.
Choosing fossil fuel investments over renewables is like Kodak investing in film after inventing the digital camera in the 1970s, said Greenpeace Canada campaigner Keith Stewart.
"The current oil price crash is a preview of what will play out in the coming years, as electric vehicles coupled with cheap solar and wind power do to oil demand what digital cameras did to the market for film," he said.
"If oil companies can't evolve to deal with investors increasingly concerned about climate risk, then we should make sure they don't take their workers and communities down with them."
On Wednesday, Spanish energy giant Repsol, which produces some of its oil and gas in Canada, said it would cut its 2020 capital budget by more than one billion euros (about C$1.55 billion), but would still maintain its target to reduce its carbon intensity for 2020 by three per cent compared to 2016.
It vowed to significantly increase its renewable power generation capacity and to reduce carbon dioxide emissions across all its businesses.
"With these measures, amidst the current extraordinary conditions, Repsol ensures the robustness of its balance sheet in the short term while it continues to pursue its goal to achieve net zero carbon emissions in 2050," it said in a statement.
In its report, Wood Mackenzie notes that the five European oil and gas majors have committed to spend just over US$5 billion per year between them on zero carbon technologies in the near term, about nine per cent of their pre-crisis upstream development budget out to 2022.
But it notes the total renewable energy portfolio by the group, including those most focused on diversifying into renewables such as Repsol and Portugal's Galp, is about 7.4 gigawatts of operational renewable capacity (a gigawatt is enough to power roughly 700,000 homes).
By comparison, Iberdrola, one of the world's largest renewable power asset owners, has almost five times that capacity (32 GW, including hydro) and added almost three GW during 2019, it said.
Installations of both wind and solar continued to increase through the last oil price downturn, Wood Mackenzie's analysis shows, because most investment comes from outside the oil and gas sector.
It adds that oil prices that average around US$35 per barrel reduce the returns from new oil and gas projects to a level where renewable investments can compete on an economically level playing field.
"Capital allocation is no longer a one-way street for Big Oil. Renewables projects suddenly look as attractive as upstream projects at US$35 per barrel."
This report by The Canadian Press was first published March 29, 2020.
Companies in this story: (TSX:SU, TSX:CVE)
Dan Healing, The Canadian Press
An Investment Opportunity for a Better Pharmaceutical Industry – Entrepreneur
NowRx is improving the way we get our prescriptions.
March
29, 2020
2 min read
Disclosure: Our goal is to feature products and services that we think you'll find interesting and useful. If you purchase them, Entrepreneur may get a small share of the revenue from the sale from our commerce partners.
It's no secret to anyone that the American pharmaceutical industry is firmly entrenched in its ways. And that's not necessarily a good thing for customers. Retail pharmacy is a $330 billion industry, driven by high medication costs and stringent means of delivery through brick-and-mortar stores.
NowRx, however, is disrupting the market. Founded in 2016, NowRx is spearheading innovations in technology, convenience and service, carving out a significant chunk of the pharmaceutical market. They say they've seen a 280 percent jump in revenue since 2017 and a 1,000 percent account growth rate since 2016, demonstrating clear resonance in a market that is desperate for change.
NowRx's modern business model focuses on low-cost, highly automated micro fulfillment centers that facilitate same-day delivery to patients in cities across the U.S. Their fast, over-the-phone pharmacist consultations allow customers to get prescriptions quickly, cutting out the middleman pharmacies and reducing overhead to a fraction of what a regular pharmacy costs. In short, NowRx is pioneering a better, more convenient way for people to get the prescriptions they need.
As NowRx continues to grow, it's looking for new investors to help it continue shaking up the field. Right now, you can invest at any level you'd like, giving you the opportunity to be on the ground floor of an exciting new innovation in the pharmaceutical industry.
You can find NowRx on the SeedInvest platform, which offers ground floor investment opportunities at highly vetted startups on the verge of exploding into the mainstream. Read more about NowRx here.
Read Investing in the time of COVID-19 – MoneySense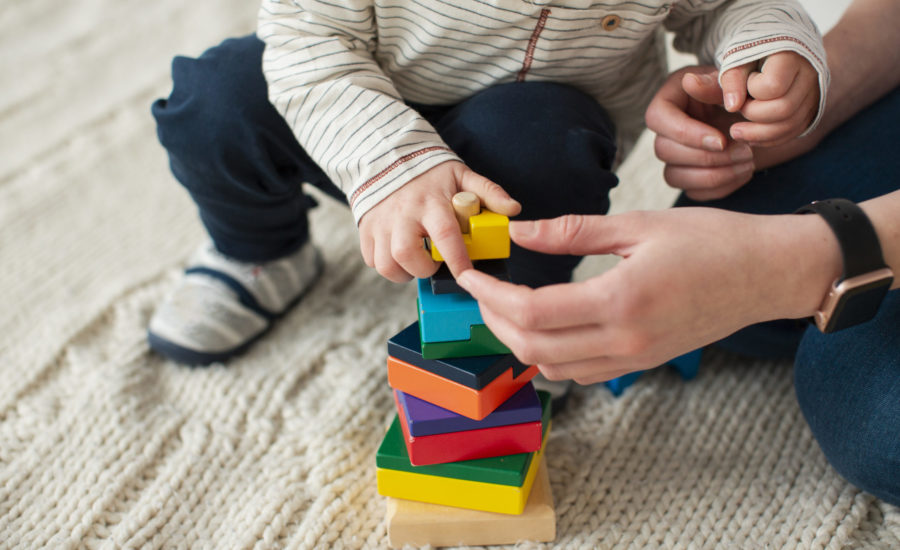 COVID-19 has changed life as we know it. It's still hard to fathom exactly what's going on, both with the markets, which fell by about 6% in Canada and 8% in the U.S., and in life. My kids are now home all of the time, FaceTime cocktails are now a thing (and more fun than I had expected), and date night consists of a quick trip to the grocery store. Romance in Aisle 1?
I've also had a lot of talks with friends about the economy and the markets. They tell me their portfolio is down a ton, I say mine is too, though I don't know by how much because I'm not checking. I know they're down by 30%, but I don't need to obsess over the specifics. I'm not selling because, what's the point? My portfolio has already fallen and you only lose that money if you liquidate. I still have at least a couple decades to go before I need those savings, and my hope is that the markets, like they always have, rise at some point before then.
Still, all of this is confusing and it's hard for anyone, including a personal finance journalist, to know why the market is reacting the way it is and what they should do. So I asked four smart people for their thoughts on the current state of the markets. Here's what they had to say.
Norman Raschkown
President and portfolio manager at TenSquared Investments
People want to come up with comparable periods to help them put this into context. A lot of people are talking about 2008 because of the severity of that market shock, but it's different. In 2008 the real problem was excessive leverage, so the solution was backstopping banks and re-capitalizing them.
This time the issue isn't financial. Cutting rates isn't going to do anything. It's not like if there's a cut everyone is going to get back to work. The governments do have the right idea of getting cash in the hands of the public to help them get through this period. But the reality is that we don't know how long this will last and what the fallout will ultimately be.
The biggest risk is how long this lasts and how deep the impact is in the U.S.—but the U.S. is behind in terms of taking it seriously. So, the best case is that it lasts through the summer. My best guess right now is that you're looking at having a recession—two quarters of negative growth—but there will be enough pent up demand and you will see positive growth by the third quarter of the year and the recession will be over.
There are opportunities for people who have some cash and we have started to dip our toe in and make selective purchases of high-grade stocks. Canadian banks have gotten really cheap and they're offering yields of 7%. It's good to remember that in 2008 and 2009, none of the Canadian banks cut their dividends. We also added to [our holdings of] Canadian Tire, which is down 50% from where it was months ago. It's an example of a high-quality business, and when things recover, they will be well positioned. In this environment, you don't need to speculate.
Gaelen Morphet
Chief investment officer at Cinnamon Investments
We're seeing incredible values out there, and it's exciting from an investment point of view. The big question is timing and where we see the bottom. If you were to look out 10 years, I would say there's a lot of opportunities to make money right now—and that's the biggest message I can deliver right now, given my 35 years of experience. Over the medium term, though, how long does this go and how depressed does the stock market get?
The stock market does discount that in advance, and so that's why we've seen such a swift reaction and this pullback. I've been involved in 1987, 2000, 2008 and 2011, and this one is the swiftest—and the impact to the economy, or at least the perceived impact to the economy has happened much faster. If this is short, then there's an unbelievable opportunity here, because as soon as the market sees some signs of improvement, it will respond accordingly. If we get any good news, I expect the rally to be swift and large—but it may not last, that's the problem. You have to be careful in times of so much volatility.
There are a lot of good financial stocks that have been absolutely crushed, and they're trading around book value with really decent yields. There are also companies that are always expensive that investors never feel comfortable owning, but if they focus on the basic investing tenets of low price-to-earnings ratio and a great balance sheet, then you can find things you normally couldn't buy. I'm looking at CGI (a Canadian tech company that's down 30% since Feb. 21) and Brookfield Asset Management (down 38%), which has had a huge run. I'm watching those two closely.