Israel to offer COVID booster shots for over 60s: PM – Al Jazeera English
Those eligible will be able to get the booster shot as long as they received their second dose more than five months ago.
Israel will begin offering a third shot of the Pfizer-BioNTech COVID-19 vaccine to people aged over 60 who have already been vaccinated, the country's prime minister announced on Thursday, becoming the first country to offer a third booster dose to its citizens.
"I'm announcing this evening the beginning of the campaign to receive the booster vaccine, the third vaccine," Naftali Bennett said in a nationally televised address.
"Reality proves the vaccines are safe. Reality also proves the vaccines protect from severe morbidity and death. And like the flu vaccine that needs to be renewed from time to time, it is the same in this case."
Those eligible will be able to get the booster shot as long as they received their second dose more than five months ago, Channel 13 TV and Kan public radio reported.
Israel was a world leader in the vaccination rollout, with many seniors getting their jabs in December, January and February as they were regarded as the most vulnerable section of the population.
About 57 percent of Israel's 9.3 million population has been vaccinated.
The country was accused of vaccine apartheid after Palestinians in the West Bank and Gaza Strip, who live under varying degrees of Israeli control, were denied vaccines as it launched one of the fastest inoculation campaigns in the world.
Increase in cases
But since the emergence of the Delta variant, the health ministry has twice reported a drop in the vaccine's effectiveness against infection and a slight decrease in its protection against severe disease.
About 160 people are hospitalised with severe symptoms and daily infections have spiked to more than 2,000, up from just a handful of cases per day a few months ago.
The booster campaign, expected to be announced formally soon, will effectively turn Israel into a testing ground for a third dose before approval by the US Food and Drug Administration (FDA).
On July 11, the government started offering a third dose to adults with weak immune systems.
"We are administering as of now a third shot to people suffering from immunodeficiency," Health Minister Nitzan Horowitz said.
Pfizer said on Wednesday it believes people need the additional dose to keep protection against the coronavirus high. The company says it could apply for US emergency authorisation for booster shots as early as August.
Media reports said the head of Israel's health ministry gave health maintenance organisations the go-ahead to administer the third shot after Israeli experts approved the campaign late on Wednesday.
Last week, the health ministry estimated the vaccine was only 41 percent effective at halting symptomatic infections over the past month. Protection against severe disease remained strong at 91 percent.
Some experts have criticised the ministry's analysis because of possible bias that could be skewing the data. Others said Israel should wait a little longer to receive more information about the safety and effectiveness of a third shot.
The cabinet is hoping that the vaccines will allow it to avoid costly lockdowns by protecting those most vulnerable to severe disease, even as infections climb.
Israel has registered a total of 6,463 deaths and 868,045 confirmed cases since the beginning of the pandemic according to data provided by Johns Hopkins University.
Oil Prices Jump As Crude, Fuel Inventories Continue To Fall – OilPrice.com
By Julianne Geiger – Sep 21, 2021, 3:39 PM CDT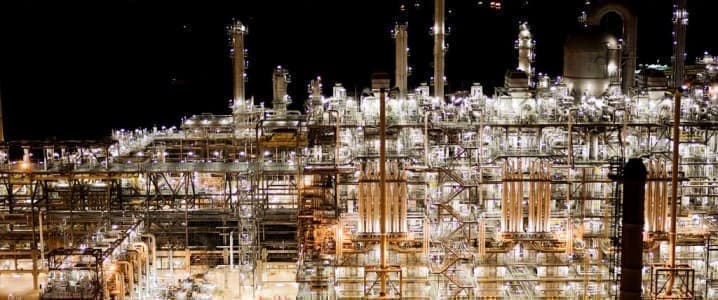 The American Petroleum Institute (API) on Tuesday reported a draw in crude oil inventories of 6.108 million barrels for the week ending September 17.
It exceeded the analyst expectations who had estimated a loss of 2.400 million barrels for the week.
In the previous week, the API reported a draw in oil inventories of 5.437 million barrels—a larger loss than the 3.903 million barrel draw that analysts had predicted.
Oil prices rose on Tuesday leading up to the data release, with U.S. crude oil inventories falling weekly, OPEC+ production that is not as strong as the market had anticipated, and depressed oil production in the United States as a result of the aftermath of Hurricane Ida.
WTI rose 0.31% on Tuesday afternoon leading up to the data release.
At 2:42 p.m. EST, WTI was trading at $70.51—a roughly $0.30 gain on the week and $0.22 gain on the day. Brent crude was trading up 0.70% for the day at $74.44.
Oil inventories in the United States have drawn down considerably so far in 2021, shedding more than 76 million barrels according to API data, and below pre-pandemic levels. Meanwhile, the EIA's latest data suggests that crude oil inventories in the United States are now 7% under the five-year average for this time of year, at 417.4 million barrels.
Most recently, U.S. oil production has been down more than a million bpd over the last couple of weeks, sitting at just 10.1 million bpd for week ending September 10 as Hurricane Ida continued to shut in oil producers in the Gulf of Mexico. 16.64% of GoM oil production is still shut in today, according to the BSEE.
The API reported a draw in gasoline inventories of 432,000 barrels for the week ending September 17—compared to the previous week's 2.761-barrel draw.
Distillate stocks saw a decrease in inventories this week of 2.720 million barrels for the week, compared to last week's 2.888-million-barrel decrease.
Cushing inventories fell this week by 1.748 million barrels after last week's 1.345-million-barrel decrease.
By Julianne Geiger for Oilprice.com
More Top Reads From Oilprice.com: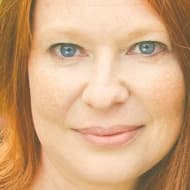 Julianne Geiger
Julianne Geiger is a veteran editor, writer and researcher for Oilprice.com, and a member of the Creative Professionals Networking Group.
B.C. preparing to offer COVID-19 vaccine to 6- to 11-year-olds once approved – Globalnews.ca
British Columbia is "actively preparing" to provide the Pfizer COVID-19 vaccine to children aged six to 11, if and when it receives Health Canada approval.
Provincial health officer Dr. Bonnie Henry said Tuesday there is optimism around approvals as phase two and phase three studies are finishing up.
The information from the studies will be part of data package being submitted over the next few weeks on how well the vaccines work and how safe they are, Henry said.

2:02


Study finds Pfizer vaccine safe and effective for children 5 to 11 years-old



"I think that's very good news," she told a news conference.
"That gives us just one more tool to be able to protect younger children against this virus."
But she was reluctant to put a timeline on when children may be eligible for the shot. In previous statements, Henry has pointed anywhere from the fall to the end of 2021.
On Monday, Pfizer said its research shows its product works for children aged five to 11 and that it will seek U.S. authorization for this age group soon.
But Henry said Tuesday they are looking at children between six and 11 being eligible.

3:47


Pfizer says their vaccine works for children 5-11



Health Canada has said several studies on children are underway by various vaccine makers, and that it expects them to provide data in the next few months.
Pfizer studied a lower dose of its two-dose vaccine in more than 2,200 kindergartners and elementary school-aged kids, mostly in the United States and Europe.
Preparing the vaccine at a lower dose could have some logistical challenges, however.
"We do know that there may be some delays before the manufacturing process," Henry said.
"This means the vaccine will be available to children in B.C., but we are preparing so that we're ready to offer it and we have all of the information that parents will need to make those decisions about whether their children should be immunized, and I think this will be very important, especially as we are into the school year again."
– with files from the Canadian Press
© 2021 Global News, a division of Corus Entertainment Inc.
China's Evergrande Crisis Could Drag Down Tether And Other Cryptocurrencies: CNBC After Hours – CNBC Television