Japanese artists flood social media with folk art said to ward off epidemics
Whether it's people singing at their balconies or Germany offering one million masks to Italy, we've seen some remarkable shows of solidarity in the face of adversity. In Japan, artists are turning to ancient spirits said to ward off epidemics to show support against the coronavirus.
"If an epidemic occurs, draw a picture of me"
According to Japanese folklore, the yokai are supernatural spirits, demons mentioned in texts for centuries, especially during the Edo Period (1603-1868).
Yokai are said to have supernatural powers and are the personifications of "supernatural or unaccountable phenomena to their informants."
Some yokai do good things, some do bad things, others are just whimsical spirits. In particular, one of them called Amabie (アマビエ) is said to prophesize or ward against an epidemic.
Amabie is a mermaid or merman with 3 legs. He/she also knows when a bountiful harvest will happen.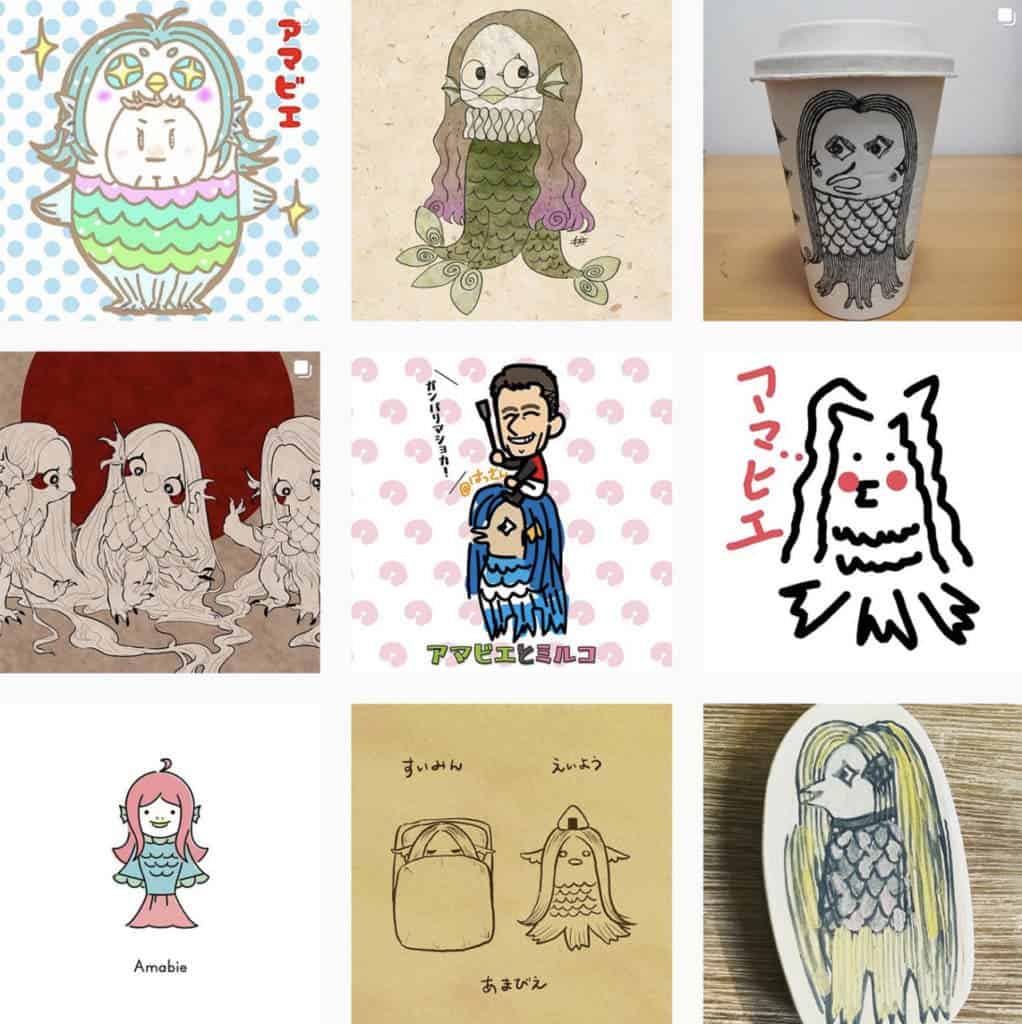 According to an Edo-period tile block print dated to 1846, Amabie first appeared in the sea by modern-day Kumamoto Prefecture on the southern island of Kyushu.
Amabie appeared in April, predicting a bountiful harvest for the next six years. The imposing apparition also said: "If an epidemic spreads, draw a picture of me and show it to everyone." This is exactly what some artists in Japan are doing.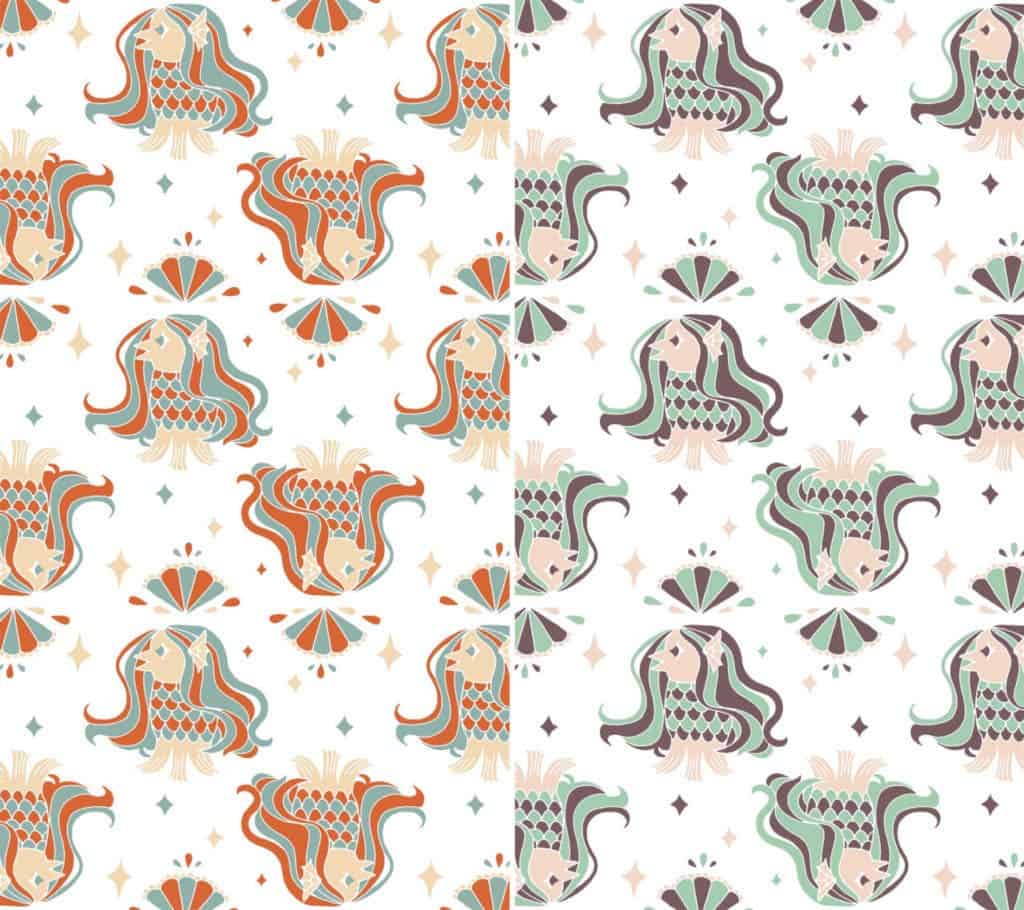 This shouldn't be interpreted as a religious call for help — it's a show of solidarity more than anything else. Drawing from their own folklore, Japanese artists created an image of solidarity, which is extremely important in such trying times.
As the coronavirus pandemic continues to take its toll (and will likely do so for months), it's important to stay united and motivated against the challenge. Amabie, at least, is on our side.
Here are some of our favorite depictions of Amabie. All the artists did a fantastic job!
Feel free to share them accordingly.
Arts council announces changes in staff and in ways to share art with the community – Columbia Valley Pioneer
Submitted by Columbia Valley Arts Council
New executive director
The Columbia Valley Arts Council is pleased to announce the appointment of Sami Wackerle (pictured) as executive director.
Sami's past work experience as the program director of the Canmore Museum & Geoscience Centre will be a great asset to the arts council and its members. One of Canmore's great destinations, the museum offers a variety of collections, programs and opportunities for residents and visitors "that celebrate mountain life."
In addition to her experiences in the not-for-profit sector in support of the museum's board of directors, her specific duties included volunteer recruitment and management, community and school programming, event organization and delivery, partnership development, website development and marketing/communications. Sami also worked with their collections department on exhibit design – often with complementary programming to encourage community connections to new exhibits. And she has had specific experiences in the upkeep of historic buildings, attending to Canmore's 1893 North-West Mounted Police Barracks Building. So Sami is delighted to know that she will have an office within our wonderful Pynelogs Centre, and also play a significant role in its stewardship.
Sami has also worked for Parks Canada, having spent her university years as a volunteer mentor in an online graphic design community, and has recently returned to these roots to do marketing and promotion for a few of her artist friends.
On a personal note, Sami has achieved one of her life goals by being able to move to the Columbia Valley! She has visited the area many times and will be on a mission to explore the East Kootenays one back road at a time. Since her interests include hiking, snowboarding and kayaking, we know that she will find the transition here to be an easy one (COVID-19 notwithstanding). We can't wait to show her more of the amazing resources of our valley – and most importantly – introduce her to the wonderful people who live and visit here. Sami began her position here on March 30.
Welcome Sami!
New assistant gallery curator
Kate Goldie moved to Invermere from New Brunswick in 2006 and quickly fell in love with the incredible area she now calls home. As an emerging artist, she is excited to be working so closely with the arts in such a fantastic setting!
When she's not at work, Kate can be found painting and enjoying time in nature with her two toddlers.
Departing executive director
Jami Scheffer has been at Columbia Valley Arts (CV Arts) for over 15 years. She has built CV Arts with a number of boards from a small organization to one that brings live music to the valley on a regular basis and a multitude of art shows and events. We have Love It Live, the Invermere Music Festival, Fresh Fridays for those just starting out in the music world, as well as an open mike on Fridays with OSO. Jami has also started many art shows from Little Peeps to Art from the Heart and shows that run regularly for mature artists.
Jami has been instrumental in leading the CV Arts programs to where they are today. She will be missed by the past and the current board as well as the people in the valley who enjoy the wonderful events that have been organized by her at CV Arts. Her knowledge has developed over the past years as her experience has grown, and we are grateful for the years that she has dedicated to CV Arts. She has loved it and it has shown through her professionalism and hard work; it has been her baby.
We wish Jami the very best in her adventures on Bowen Island. She will be a huge asset to any arts council she joins. Good luck Jami and remember to come and visit this beautiful valley!
How to get creative and enjoy the arts during self-isolation and COVID-19
Pynelogs Cultural Centre will remain closed for the foreseeable future. All upcoming events are currently cancelled. Where possible we will be reintroducing these events online. Our gallery is also shifting online. Our first show Art from the Heart will be available to view soon.
We know that many of you now have a lot of extra unplanned and unexpected time on your hands, so in addition to making the switch to digital, our new staff have also started assembling a collection of creative resources and challenges to help you stay occupied. We'll be posting links to a variety of puzzles, games, and activities designed to help keep you out of trouble right now. The first activities featured are a Pynelogs history crossword and word search. Check out the activities at: https://www.columbiavalleyarts.com/creative-activities/
We'll also be featuring a daily Stay Home Creative Challenge on our Facebook and Instagram accounts. There'll be everything from fashion shows, to dances, date night ideas, and drawing challenges to keep you feeling inspired one day of social distancing at a time!
Interested in creating something to share with the community? Please contact Sami at info@columbiavalleyarts.com
Art of Gardening Art of Gardening — Early Spring Veggie Planting – CFJC Today Kamloops
460 Pemberton Terrace
Kamloops, BC
V2C 1T5
Phone: (250) 372-3322
Newsroom:
(250) 851-3204
We strive to achieve the highest ethical standards in all that we do. Our newsroom abides by the RTDNA Code of Ethics and Professional Conduct and follows the Canadian Press Stylebook
CFJC Today is a division of
Art in the Time of COVID-19: Burnaby artists invited to share stories – Burnaby Now
Calling all artists: The Burnaby Arts Council wants to hear your stories of creativity.
The arts council is conducting an Art in the Time of COVID-19 campaign, and it's asking for submissions from local artists and creative folks.
Artists are invited to record a video and share the thoughts running through their mind as an artist. All mediums are welcome – visual, spoken, musical and more.
"By being confined at home with limited social interactions, how has your creative process changed? Has it stayed the same? Either way, we want to know," said a call to artists on the arts council's website. "Our gallery may be closed, but that won't stop the sharing of art. In fact, in this digital era, it may even mean new possibilities to bring the arts to our community."
The arts council will be collecting submissions and sharing them with the community via social media channels (Facebook and Instagram).
Send videos by email to info@burnabyartscouncil.org, or DM or tag the arts council on social media (@DeerLakeArtGallery on Facebook, or @deerlakegallery or @burnabyartscouncil on Instagram).
Check out all the details at https://burnabyartscouncil.org/news/creativity-chronicles-art-in-isolation/