Joe Biden and the 'great rebalancing' of the US economy – Financial Times
"It's time to reward hard work in America — not wealth." That statement from US president Joe Biden is perhaps the most concise expression of the new administration's economic policy plans. Mr Biden wants to increase the national minimum wage, raise taxes on corporations, and start to tip the balance of power between labour and capital.
The labour share of national income — the amount of gross domestic product paid out to workers, in wages and benefits — has been declining in the US and many other developed countries since the 1980s. The fall since 2000 has been particularly precipitous, leading to stagnant pay, growing inequality and a loss of consumer purchasing power.
But, in many ways, this is a difficult moment for the Biden administration to turn the tide. With unemployment still high due to the pandemic, there is no natural upward pressure on wages. And some economists argue that intervening to raise minimum wages now would discourage hiring.
In addition, many companies that survive the pandemic will be looking to cut costs by replacing workers with technology. Indeed, automation is one of the key factors behind the multi-decade decline in labour's share of GDP, according to a 2019 study by the McKinsey Global Institute.
However, there are three big reasons why we may still be at a key inflection point in the US labour-capital divide.
First, the Biden administration has just invoked the Defense Production Act to force the private sector to speed up vaccine production and distribution. This will immediately create more demand for jobs — a trend that could continue beyond the pandemic, as there are bipartisan calls to strengthen domestic supply chains for other pharmaceutical products, and for food.
Second, there is a trend towards increased unionisation, particularly in high-growth industries such as technology. While the impact of a few hundred Google workers in California forming a union should not be overblown — they are still a fraction of the 100,000 workforce there — it was an important cultural marker. Labour activists are now having similar discussions with other Silicon Valley companies. Amazon workers in Alabama will vote on unionisation in February. At the same time, global labour organisations, such as the International Trade Union Confederation, are pushing the US and EU to include provisions for workers' rights in any new regulation of Big Tech.
Mr Biden is already using his powers as president to insist that private companies awarded federal contracts use better-paid labour — something unions are lauding.
And the power of organised labour is likely to expand. Some policymakers believe it could play a role in helping individuals — not just workers, but also consumers — recapture the value of their personal data, by forming "data unions". These unions would act as independent overseers of data pools, realising their commercial value for members. While snippets of data from individuals are not worth much, data pools are — and a more equitable sharing of the intangible wealth held in such data could change the balance of power between corporations and individuals.
Third, global demographic trends that have disadvantaged workers are finally reversing — and, for labour in the US, this may prove the biggest tailwind of all. As Charles Goodhart and Manoj Pradhan explore in their book The Great Demographic Reversal, the balance of power between labour and capital is all about supply and demand. Over the past four decades, the full entry of baby boomers into the workforce, including a growing proportion of women, plus the rise of China and other emerging markets, has created the largest positive labour supply shock ever seen. Given this, a weakening of labour relative to capital was inevitable.
Now, all of those trends that so depressed wages for 40 years are largely tapped out. Birth rates in most countries are falling. Geopolitical and economic shifts have led some nations, such as China, to create more independent supply chains. Baby boomers are ageing. All of this means that the deflationary headwinds to labour are at last decreasing.
What's more, an ageing population will make the healthcare industry a huge net job creator. While roles in remote diagnosis — so-called "telemedicine" — can be outsourced to lower-wage countries such as India, most healthcare positions are close-contact jobs that cannot be sent abroad. No wonder six of the 10 jobs that the US Bureau of Labor Statistics expects to grow fastest in the next decade are in nursing, therapy and care services.
These jobs are part of what the new Biden administration has dubbed "the caring economy" — a key economic campaign plank. The president has proposed bolstering not only healthcare for the elderly, but also childcare for families — another task that cannot be offshored. He suggested that the spending might be paid for by closing loopholes in real estate transactions.
Of course, rising labour costs would hit corporate profits. But, in rich countries — where consumer spending is the majority of the economy — business also stands to benefit. There is much to be gained, then, from a rebalancing of power between labour and capital.
Follow Rana Foroohar with myFT and on Twitter
The economy is heating up again and it's good news for millions of unemployed – MarketWatch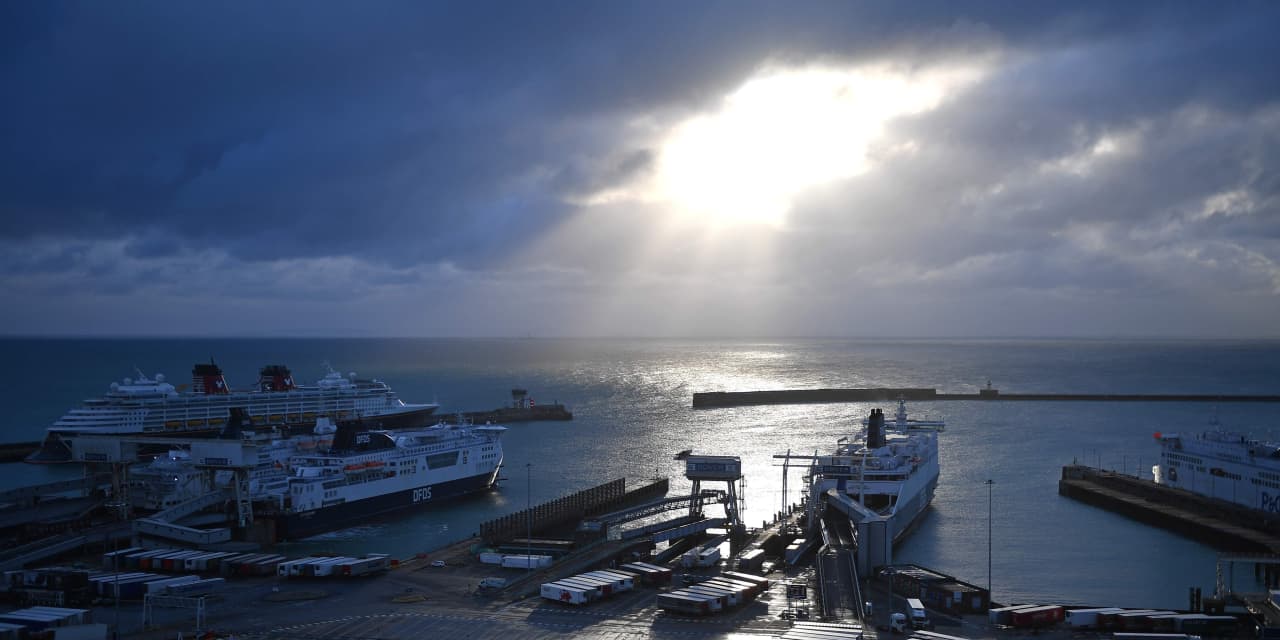 The U.S. economy is accelerating again after a coronavirus speed bump at the end of last year, but what's missing is a big increase in hiring and people going back to work.
First the good news.
Consumer spending soared in January and incomes rose even faster thanks to $600 stimulus checks from the government and more generous unemployment benefits. Sales of new homes also shot up again and are sitting near a 14-year high. And manufacturers boosted production and investment for the ninth month in a row.
Yet so far the rebound in the economy hasn't translated into faster hiring — no thanks to a record spike in coronavirus cases over the winter.
The economy lost jobs in December and barely added any in January, leaving more than 10 million people who were working before the pandemic unable to earn a living.
Almost as bad, some 1 million-plus new claims for unemployment benefits are being filed with the state and federal programs each week.
"I do think the economy is getting better," said chief economist Richard Moody of Regions Financial, "but the labor market is still where the biggest hole is."
See: A visual look at how an unfair pandemic has reshaped work and home
Things appear to be looking up, though.
Hiring is all but certain to pick up again as the coronavirus vaccines are rolled out, the weather warms, more government financial aid floods the economy and businesses in the service sector are allowed to more fully reopen.
Lots of companies are going to have lots of jobs to fill to meet an expected surge in pentup demand, especially service-oriented businesses such as restaurants, hotels airlines and entertainment venues hurt the most by the pandemic.
Many economists think the rebound in hiring might have gotten underway in February. Wall Street
DJIA,
-1.50%
is forecasting a 150,000 increase in new jobs in the U.S. Labor Department employment report due this coming Friday, though estimates range far and wide.
See: MarketWatch Economic Calendar
Winter storms and the power outage in Texas could act as a drag, but those events happened later in the month after the government mostly completed its survey for the February employment report.
Read: Inflation worries are back. Should you worry?
The official unemployment rate, meanwhile, is hard to take seriously. The current rate of 6.3% is widely believed to understate true unemployment by as much as four percentage points.
The pandemic has made it harder for the government to collect accurate data, a problem that has not gone away. By contrast, the Federal Reserve's own unofficial estimate puts the jobless rate closer to 10%.
The more important figures to watch are the number of people classified as unemployed and the size of the labor force.
In January, the Bureau of Labor Statistics said 10.1 million people were unemployed, but that figure has hardly changed for three months.
The size of the labor force, meanwhile, has shrunk by 4.2 million since the start of the pandemic to some 160 million. That's 4.2 million people who've basically lost all hope of finding work and aren't even looking.
The number of unemployed needs to start falling rapidly and the size of the labor force has to increase sharply before the economy can truly heal.
The Biden administration is hoping to hasten the process with a pending stimulus plan that could reach up to $2 trillion, including another $1,400 for most families.
"One cannot deny the powerful impact that trillions of dollars in federal spending can have on consumers' willingness and ability to spend," said chief economist Scott Anderson of Bank of the West.
Economists predict slight rebound and moderate growth for B.C. economy in 2021 – North Shore News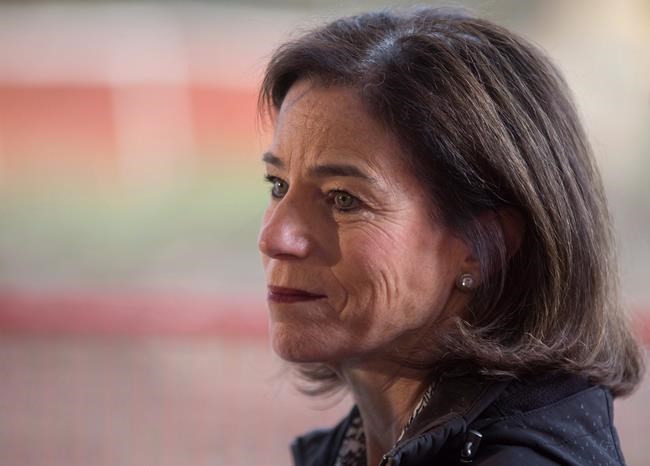 VICTORIA — Finance Minister Selina Robinson said she's encouraged by predictions that British Columbia's economy will rebound this year and next.
Robinson heard Friday from economists on the province's Economic Forecast Council who estimate B.C. is on track for real GDP growth of 4.7 per cent this year and 4.3 per cent next year, before growth slows.
The same measurement for the provincial economy in 2020 shows a 5.1 per cent decline, the worst contraction since 1980.
"We can see the light at the end, but we're still in the tunnel," Robinson said in an interview after the hearing from the council.
The council of economists from major financial institutions and business associations warned that the strength of recovery depends heavily on the rollout of COVID-19 vaccines.
Recovery is expected to escalate as the province reaches herd immunity and consumer activity increases, while work ramps up in areas like construction on resource projects.
All signs point to a strong recovery in the United States, which will also help boost B.C.'s rebound, several economists said during the session.
But Robinson also heard the recovery won't be felt evenly, with certain hard-hit industries and low-wage earners tending to suffer the greatest ongoing impacts of the pandemic.
Women, people of colour and those without more than a high school education have fared worse than others, Robinson heard.
At the same time, the skilled labour market is expected to tighten, suggesting good government policy could involve investment in training, education and financial support for those transitioning to new industries, she heard.
"Obviously, here we are 10 months out and there are some doing really well and others being completely left behind," Robinson said.
"What caught my attention was making sure that we're investing right now in people, but also into the future."
Online shopping will likely change retail in the long term, while struggling sectors like tourism may see a strong, if delayed, rebound thanks to pent-up demand for travel and leisure, Robinson heard.
The challenge will be to bridge the current situation to the time when there is herd immunity, while maintaining an active tourism sector, she said.
The minister said the next B.C. budget will focus on continuing to support British Columbians through the emergency of the pandemic while investing in the future.
The government will table its budget on April 20 after legislation passed in December allowed it to delay its introduction from the traditional date in February.
The B.C. government announced late last year that the deficit forecast had grown and the budget shortfall was expected to hit $13.6 billion this fiscal year.
The Finance Ministry predicted B.C.'s economy would decline by 6.2 per cent in 2020, but growth was expected to rebound to three per cent in 2021.
Liberal finance critic Mike Bernier said the economic forecast report makes clear there is much more work in store for the New Democrat government on the road to economic recovery. It begins with fixing "growing problems" in their current support programs, he said in a statement.
"The forecast council is doing important work looking ahead to the economic future of British Columbia, and that is certainly vital, but we cannot let the government forget about the here and now," Bernier said.
He accused the government of fumbling the provision of economic support at nearly every turn, from delayed pandemic pay to a "botched" rollout for small and medium-sized businesses.
Of the $300 million set aside for B.C. businesses at the beginning of the pandemic, only $21 million has been distributed, Bernier said.
"We need to see (Premier) John Horgan and his government take immediate steps to fix their ineffective programs and provide people with the relief they need to make it through this pandemic."
This report by The Canadian Press was first published Feb. 26, 2021.
Amy Smart, The Canadian Press
Canadian dollar falls by most since October as risk appetite frays
By Fergal Smith
TORONTO (Reuters) – The Canadian dollar tumbled against its broadly stronger U.S. counterpart on Friday as this week's spike in bond yields weighed on investor sentiment, with the loonie extending its pullback from a three-year high the day before.
The Canadian dollar was trading 0.9% lower at 1.2710 to the greenback, or 78.68 U.S. cents, its biggest decline since last October. It touched its weakest since Feb. 18 at 1.2729, while it was down 0.8% for the week.
On Thursday, the loonie touched its strongest intraday level since February 2018 at 1.2464.
"The loonie is losing ground along with other risk assets as market volatility increased on a small tantrum over the rising U.S. yields," said Amo Sahota, director at Klarity FX in San Francisco.
The safe-haven U.S. dollar rose against a basket of major currencies and global equity markets swooned, even as the bond selloff eased a bit. Fears of rising inflation still weighed on sentiment as data showed a strong rebound in U.S. consumer spending.
"The underlying fundamentals are unchanged so commodity demand strength will remain robust and that should help underpin the loonie and prevent this from turning into a complete rout," Sahota said.
Oil prices settled 3.2% lower at $61.50 a barrel as forecasts called for crude supply to rise in response to prices climbing above pre-pandemic levels.
Canada's C$100 billion ($79 billion) stimulus plan is justified by the economic hole caused by the COVID-19 pandemic, government sources said, as analysts warned Ottawa against racking up too much debt and making investments that fail to boost growth.
Canadian government bond yields fell across a flatter curve in sympathy with U.S. Treasuries. The 10-year was down 6.8 basis points at 1.398%.
On Thursday, it touched a 13-month high at 1.486%, while it was up 18.5 basis points for the week.
(Reporting by Fergal Smith; Editing by Steve Orlofsky and David Gregorio)