Joe Biden tax plan affect US investment in Ireland?
Wander around Dublin's Grand Canal Quay and you get a sense of how successful the Republic of Ireland has been in attracting US technology companies.
Google has its international headquarters across a campus of offices and will soon have more space nearby at the Boland's Mill development.
Just across the canal, Facebook has its international HQ with Tripadvisor and AirBnB close by.
Stripe, the United States-based payments firm, could soon be in the area.
Last month its Irish founders said they're planning about 1,000 new jobs in Ireland.
But there's now a risk that the pipeline of investment from the US could dry up if President Joe Biden can lead a major change to global tax rules.
Irish tax advantage under threat
In among those tech company HQs in Dublin's docklands, you will also find the offices of the lawyers and accountants who help US firms use Ireland's tax system to reduce their global tax bills.
For the last 20 years Ireland has had a simple message: invest here and you will pay just 12.5% tax on your Irish profits.
That compares favourably to headline corporation tax rates of 19% in the UK, 30% in Germany and 26.5% in Canada.
It is an article of faith in Irish politics that the 12.5% rate has been vital to attracting US investment.
But that tax advantage could be seriously undermined if President Biden gets his way.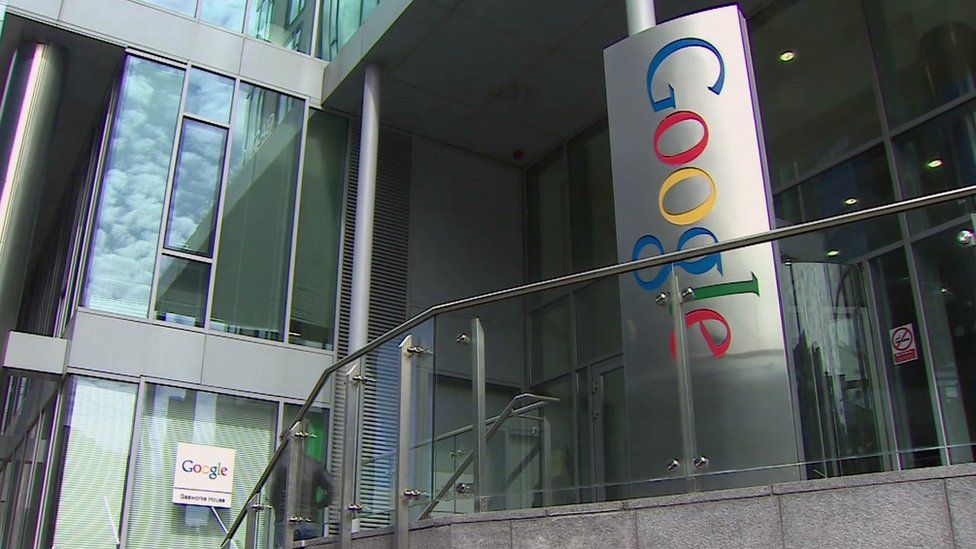 The most striking of his proposals – and the one of most consequence for Ireland – is for a global minimum corporate tax rate.
The US Treasury Secretary Janet Yellen has suggested a 21% minimum rate.
"We are working with G20 nations to agree to a global minimum corporate tax rate that can stop the race to the bottom," she said in a speech last week.
What would it mean for Ireland's economy?
Essentially that would mean if a company paid tax at the lower Irish rate, then the US (or other countries) could top up that company's tax in their jurisdiction to get it to the global minimum.
So if a US company had a presence in Ireland primarily for the tax advantage, that advantage would disappear.
This is a matter of urgency for the Biden administration because it is planning to raise corporate taxes at home and would prefer not to see more tax revenues leaking to other countries.
Peter Vale, tax partner with accounting firm Grant Thornton in Dublin, thinks a global minimum rate is now an inevitability.
"If you'd asked me six months ago I'd have been quite sceptical, there was a lot of opposition," he said.
"But it's now moving by the day and, with the US behind it with its plans, I think we're going to arrive at some sort of global consensus."
He said the key issue for Ireland becomes the level at which the rate is set.
"I don't think 21% is where it will land, I suspect it will be somewhere in the teens."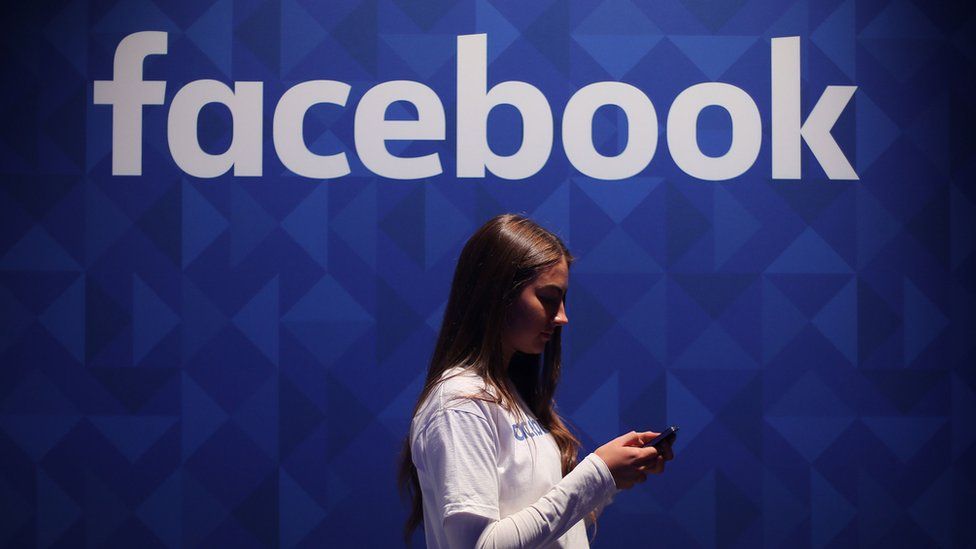 Other details will be important too: "Exactly how will you work out what the rate is a company is paying in Ireland and what does that mean in terms of any top up? The detail becomes pretty critical."
The Biden proposals have reinvigorated work which is being led by the OECD (Organisation for Economic Co-operation and Development), an intergovernmental economic organisation.
It began a project known as Base Erosion and Profit Shifting (BEPS) in 2013, which aims to mitigate tax loopholes which currently allow companies to shift profits from higher tax countries to lower tax countries like Ireland.
'Intention to target Ireland'
Perhaps ironically Ireland appears to have been a major beneficiary of some of the early outcomes of the BEPS project.
The country's corporation tax receipts have soared from about €4bn (£3.5bn) in 2013 to around €12bn (£10.5bn) in 2020.
That is the principle that companies should declare their profits in the location where they have real operations or activities.
"Countries like Ireland have been a huge winner from BEPS mark one," he said.
"The objective was to align profit with substance and we actually are one of the countries where these companies have substance, whether it be pharmaceuticals, computer chips, medical devices and the ICT companies.
"I think when countries in the G7 looked at this they thought 'that's not quite what we wanted' – maybe the intention was to target countries like Ireland, not benefit them."
When could we see an impact?
In the next round of BEPS, with the US on board, those other rich countries are more likely to get what they want at Ireland's expense.
But even if President Biden can agree the reforms at home and abroad, how quickly would that have an impact in Ireland?
Mr Coffey thinks any negative effects would not be instant because tax is not everything.
"Are the ICT companies likely to head off around the world, scattering their headquarters to various different cities?" he said.
"There are benefits to being co-located. At least in the medium term we are not likely to see a huge shock."
That is echoed by the IDA (Industrial Development Authority), the inward investment agency, which points to Ireland's workforce and significant clusters of specialisation in areas like medical technology and pharmaceuticals.
The IDA also sees the Brexit angle, pointing out that Ireland, unlike its UK neighbour, is part of the EU's single market.
In a statement, it said: "Ireland is at the heart of Europe. Ireland's continued commitment to the EU is a core part of Ireland's value proposition to foreign investors, offering a base to access the European Single Market and to grow their business.
"Ireland also benefits from free movement of people within the EU, giving businesses located in Ireland access to a European labour market."
This week a government spokesman said: "Ireland is aware of the US proposals.
"We are constructively engaging in these discussions, and will consider any proposals carefully noting that political level discussions on these issues have not yet taken place with the 139 countries involved in this process."
Source: – BBC News
Nicholas Kyriacopoulos: How to invest properly in 2021 and beyond – mtltimes.ca
Entrepreneurs like Nicholas Kyriacopoulos know the importance of how to invest during uncertain times, and it would be fair to say that the last year or so has had a few surprises for everyone following investment markets. While this change and volatility can be very profitable for those who make the right decisions, it also makes those right decisions harder to discern.
The fundamentals of good investment have not changed, however, and will continue to help investors in the future:
Keep it simple
Keeping it simple is a good rule for many areas in life, and investment is definitely one of them.
How much time do you really want to spend managing your investment portfolio, and what kind of returns would make that commitment worth it to you?
If your investment portfolio takes careful attention and management to work, you need to be prepared to give it the time it needs. Keeping a simpler portfolio that doesn't need as much attention paid to it can be a better option for people who have limited time to spend on their investment decisions.
That doesn't mean you should necessarily take a 'set it and forget it' approach to investment, but absolutely consider the additional time commitment and stress of each potential investment and whether it is worth your time.
Diversify
Diversification improves reliability and reduces the risk of just about every investment portfolio. Your investments should always be varied enough that even when a few of your investments are in a slump, you will still have enough winners to make a minimum return.
Many entrepreneurs like Nicholas Kyriacopoulos from Toronto recommend holding a variety of asset types as well as stocks. For example, consider bonds and real estate as part of your overall portfolio; make sure you have stocks associated with several different industries.
Rebalance
According to Nicholas Kyriacopoulos, be open to the concept of rebalancing. As market conditions changes, look to shift your portfolio away from investments that with less promising prospects and up your investments in markets that look ready to rise.
Nicholas Kyriacopoulos gives a simple example of rebalancing from the latter half of 2020. While oil prices were not looking great for most of the year, there were signs of incoming change. As a result, some investors sold oil assets over the summer and later purchase oil stocks. They then saw great returns when the stocks surged in November.
Asset allocation
As an experienced investor in Toronto, Nicholas Kyriacopoulos advises careful consideration of your current situation and future financial goals. For the most part, this is about the amount of risk you can take on and your ability to recover if an investment doesn't go your way.
If you still have decades left to work and rebuild, you can afford to take more risks than if you are approaching retirement and are looking for holdings you can rely on for a long time.
Consider your long-term goals
Nicholas Kyriacopoulos observes that besides your current situation, you also need to think about long-term goals. Where do you want to be in five, ten, or twenty years, and what can you do along the way to ensure your investment takes you in the right direction? Setting goals and having plans is just as important in 2021 as it has always been.
Don't ignore your instincts
As Nicholas Kyriacopoulos, investing does involve risk and it sometimes means going with what you feel deep in your gut. While your decisions should always be backed by data and analysis of the market, following your instincts make it easier to have confidence in your decisions.
Your instincts can come about as a result of noticing minor details others are not noticing. If the feeling is strong enough, take the risk.
Other articles from mtltimes.ca – totimes.ca – otttimes.ca
Investor Education Month Encouraging Investment Opportunities – 91.9 The Bend
October is Investor Education Month, and the Financial and Consumer Services Commission (FCNB) is using the time to encourage New Brunswickers to think about investment opportunities.
Investor Education Month is a national initiative aimed to provide Canadians with more investor information.
"(As well), to understand their investment decisions, implications of them, and their responsibilities in the decision-making process, and particularly now with new online ways to investing," said Marissa Sollows, director of education and communications for FCNB.
Sollows mentioned, FCNB has noticed over the years New Brunswickers are becoming more comfortable with investing.
"And as it becomes more accessible to people, we are seeing more New Brunswickers starting to put money away for their future, so that's positive."
The majority of New Brunswickers are investing in mutual funds, which is the most common product that investors hold.
Meantime, FCNB has also discovered investing is gaining popularity in young people.
"It could be due to increased media, or an increased use of social media coverage that they're being exposed to investing topics, and wanting to get in and try a little bit earlier … and there are new trends that are becoming more popular with younger investors like DIY investing and using different online tools and apps," said Sollows.
Sollows encourages new investors to meet with a registered investment professional and added the future looks quite exciting but will also present some challenges.
Throughout the month, FCNB will provide investor guides, videos, and social media posts on how to be an informed investor.
At any time of year, New Brunswickers can turn to the commission's website for unbiased investor and consumer tools and information.
Bitcoin tops $60,000, nears record high, on growing U.S. ETF hopes
Bitcoin hit $60,000 for the first time in six months on Friday, nearing its all-time high, as hopes grew that U.S. regulators would allow a futures-based exchange-traded fund (ETF), a move likely to open the path to wider investment in digital assets.
Cryptocurrency investors have been waiting for approval of the first U.S.  ETF for Bitcoin , with bets on such a move fuelling its recent rally.
The world's biggest cryptocurrency rose 4.5% to its highest level since Apr. 17, and was last at $59,290. It has risen by more than half since Sept. 20 and closing in on its record high of $64,895 hit in April.
The U.S. Securities and Exchange Commission (SEC) is set to allow the first U.S. bitcoin futures ETF to begin trading next week, Bloomberg News reported on Thursday.
Such a move would open a new path for investors to gain exposure to the emerging asset, traders and analysts said.
"ETFs open up a raft of avenues for people to gain exposure, and there will be a swift move to these structures," said Charles Hayter, CEO of data firm CryptoCompare, which tracks ETF products.
"It reduces the frictions for investors to gain exposure and gives traditional funds room to use the asset for diversification purposes."
Bitcoin's moves on Friday were spurred by a tweet from the SEC's investor education office urging investors to weigh risks and benefits of investing in funds that holds bitcoin futures contracts, said Ben Caselin of Asia-based crypto exchange AAX.
Graphic: Bitcoin on the rise https://fingfx.thomsonreuters.com/gfx/mkt/movanjqkapa/bitcoin.PNG
Several fund managers, including the VanEck Bitcoin Trust, ProShares, Invesco, Valkyrie and Galaxy Digital Funds have applied to launch bitcoin ETFs in the United States.
Crypto ETFs have launched this year in Canada and Europe, growing in popularity amid surging interest in digital assets.
SEC Chair Gary Gensler has previously said the crypto market involves many tokens which may be unregistered securities and leaves prices open to manipulation and millions of investors vulnerable to risks.
Citing people familiar with the matter, the Bloomberg report said proposals by ProShares and Invesco, based on futures contracts, were filed under mutual fund rules that Gensler has said provide "significant investor protections".
The SEC did not immediately respond to a request for comment on the report.
"It's one of the final frontiers for mandate access," said Joseph Edwards, head of research at crypto broker Enigma Securities.
"Plenty of Americans in particular have strings attached to how they deploy a lot of their wealth. It allows bitcoin to get in on the sorts of windfall that keep U.S. equities as consistently strong as they are."
(Reporting by Tom Wilson in London and Alun John in Hong Kong, and Mrinmay Dey and Shubham Kalia in Bengaluru; editing by Alexander Smith and Jason Neely)