Joe Biden tax plan affect US investment in Ireland?
Wander around Dublin's Grand Canal Quay and you get a sense of how successful the Republic of Ireland has been in attracting US technology companies.
Google has its international headquarters across a campus of offices and will soon have more space nearby at the Boland's Mill development.
Just across the canal, Facebook has its international HQ with Tripadvisor and AirBnB close by.
Stripe, the United States-based payments firm, could soon be in the area.
Last month its Irish founders said they're planning about 1,000 new jobs in Ireland.
But there's now a risk that the pipeline of investment from the US could dry up if President Joe Biden can lead a major change to global tax rules.
Irish tax advantage under threat
In among those tech company HQs in Dublin's docklands, you will also find the offices of the lawyers and accountants who help US firms use Ireland's tax system to reduce their global tax bills.
For the last 20 years Ireland has had a simple message: invest here and you will pay just 12.5% tax on your Irish profits.
That compares favourably to headline corporation tax rates of 19% in the UK, 30% in Germany and 26.5% in Canada.
It is an article of faith in Irish politics that the 12.5% rate has been vital to attracting US investment.
But that tax advantage could be seriously undermined if President Biden gets his way.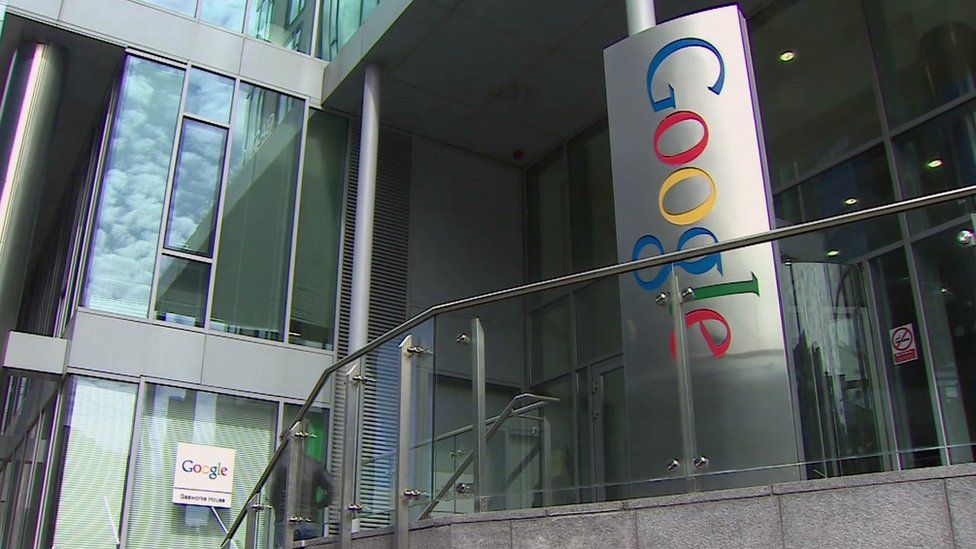 The most striking of his proposals – and the one of most consequence for Ireland – is for a global minimum corporate tax rate.
The US Treasury Secretary Janet Yellen has suggested a 21% minimum rate.
"We are working with G20 nations to agree to a global minimum corporate tax rate that can stop the race to the bottom," she said in a speech last week.
What would it mean for Ireland's economy?
Essentially that would mean if a company paid tax at the lower Irish rate, then the US (or other countries) could top up that company's tax in their jurisdiction to get it to the global minimum.
So if a US company had a presence in Ireland primarily for the tax advantage, that advantage would disappear.
This is a matter of urgency for the Biden administration because it is planning to raise corporate taxes at home and would prefer not to see more tax revenues leaking to other countries.
Peter Vale, tax partner with accounting firm Grant Thornton in Dublin, thinks a global minimum rate is now an inevitability.
"If you'd asked me six months ago I'd have been quite sceptical, there was a lot of opposition," he said.
"But it's now moving by the day and, with the US behind it with its plans, I think we're going to arrive at some sort of global consensus."
He said the key issue for Ireland becomes the level at which the rate is set.
"I don't think 21% is where it will land, I suspect it will be somewhere in the teens."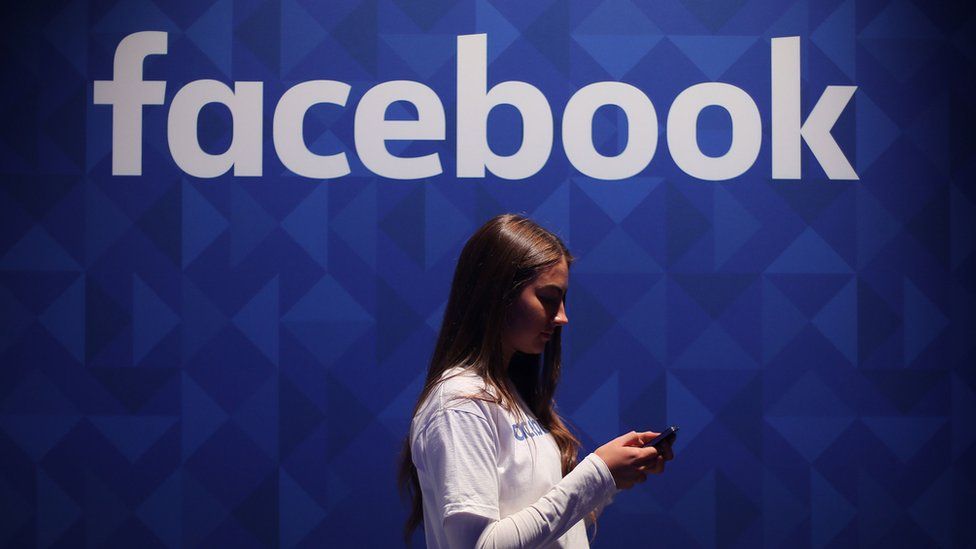 Other details will be important too: "Exactly how will you work out what the rate is a company is paying in Ireland and what does that mean in terms of any top up? The detail becomes pretty critical."
The Biden proposals have reinvigorated work which is being led by the OECD (Organisation for Economic Co-operation and Development), an intergovernmental economic organisation.
It began a project known as Base Erosion and Profit Shifting (BEPS) in 2013, which aims to mitigate tax loopholes which currently allow companies to shift profits from higher tax countries to lower tax countries like Ireland.
'Intention to target Ireland'
Perhaps ironically Ireland appears to have been a major beneficiary of some of the early outcomes of the BEPS project.
The country's corporation tax receipts have soared from about €4bn (£3.5bn) in 2013 to around €12bn (£10.5bn) in 2020.
That is the principle that companies should declare their profits in the location where they have real operations or activities.
"Countries like Ireland have been a huge winner from BEPS mark one," he said.
"The objective was to align profit with substance and we actually are one of the countries where these companies have substance, whether it be pharmaceuticals, computer chips, medical devices and the ICT companies.
"I think when countries in the G7 looked at this they thought 'that's not quite what we wanted' – maybe the intention was to target countries like Ireland, not benefit them."
When could we see an impact?
In the next round of BEPS, with the US on board, those other rich countries are more likely to get what they want at Ireland's expense.
But even if President Biden can agree the reforms at home and abroad, how quickly would that have an impact in Ireland?
Mr Coffey thinks any negative effects would not be instant because tax is not everything.
"Are the ICT companies likely to head off around the world, scattering their headquarters to various different cities?" he said.
"There are benefits to being co-located. At least in the medium term we are not likely to see a huge shock."
That is echoed by the IDA (Industrial Development Authority), the inward investment agency, which points to Ireland's workforce and significant clusters of specialisation in areas like medical technology and pharmaceuticals.
The IDA also sees the Brexit angle, pointing out that Ireland, unlike its UK neighbour, is part of the EU's single market.
In a statement, it said: "Ireland is at the heart of Europe. Ireland's continued commitment to the EU is a core part of Ireland's value proposition to foreign investors, offering a base to access the European Single Market and to grow their business.
"Ireland also benefits from free movement of people within the EU, giving businesses located in Ireland access to a European labour market."
This week a government spokesman said: "Ireland is aware of the US proposals.
"We are constructively engaging in these discussions, and will consider any proposals carefully noting that political level discussions on these issues have not yet taken place with the 139 countries involved in this process."
Source: – BBC News
Dogecoin dropped after Elon Musk calls it a 'hustle' on 'SNL' show
By Alden Bentley and Gertrude Chavez-Dreyfuss
NEW YORK (Reuters) -The value of dogecoin dropped sharply in early U.S. hours on Sunday, after Tesla chief and cryptocurrency supporter Elon Musk called it a 'hustle' during his guest-host spot on the "Saturday Night Live" comedy sketch TV show.
Dogecoin was quoted as low as $0.47 on crypto exchange Binance, down 28% from levels around $0.65 before the show.
The billionaire Tesla Inc chief executive hosted the show at 11:30 p.m. EDT on Saturday (0330 GMT on Sunday).
Cryptocurrency enthusiasts had for days been eager to see what he would say, after his tweets this year turned the once-obscure digital currency into a speculator's dream.
Asked 'what is dogecoin', Musk replied, "It's the future of currency. It's an unstoppable financial vehicle that's going to take over the world."
When a show cast member Michael Che countered, "So, it's a hustle?", Musk replied, "Yeah, it's a hustle." And laughed.
Musk is the rare business mogul to have been asked to host the venerable comedy TV show. The timing puts Musk back in the spotlight just as Tesla's stock is losing steam following last year's monster rally.
The unconventional CEO has posted numerous comments about cryptocurrencies on Twitter and criticized regular old cash for having negative real interest rates.
"Only a fool wouldn't look elsewhere," he said in February.
His cryptic tweets "Doge" and "Dogecoin is the people's crypto" that month kicked off a rally in dogecoin – created as a parody on the more mainstream bitcoin and ethereum.
On Thursday, Musk tweeted: "Cryptocurrency is promising, but please invest with caution!" with a video clip attached in which he said, "it should be considered speculation at this point. And so, you know, don't don't go too far in the crypto speculation …"
But he also said, in the video, that cryptocurrency has a "good chance" of becoming what he called "the future currency of the Earth."
On crypto data tracker CoinGecko.com, dogecoin has jumped more than 800% over the last month and is now the fourth-largest digital currency, with a market capitalization of $73 billion. It hit a record high Thursday above $0.73.
It has overtaken more widely used cryptocurrencies such as litecoin and tether.
Tesla said in February it bought $1.5 billion worth of bitcoin and would soon accept it as a form of payment for its electric cars, a large stride toward mainstream acceptance that sent bitcoin soaring to a record high of nearly $62,000.
Tesla shares closed 1.3% higher at $672.37 on Friday.
(Reporting by Gertrude Chavez-Dreyfuss and Alden Bentley in New York, and Noel Randewich and Hyunjoo Jin in San Francisco Additional reporting by Joe White and Vidya RanganathanEditing by Matthew Lewis & Simon Cameron-Moore)
Wealthsimple hits $4 billion valuation on funding from Ryan Reynolds, Drake
(Reuters) -Wealthsimple said on Monday it has raised C$750 million ($610.40 million) in its latest funding round, which more than doubled the Canadian fintech company's valuation to C$5 billion.
The latest funding round included participation from celebrities Drake, Michael Fox and Ryan Reynolds, according to the company.
The Toronto-based company that has helped make stock trading, peer-to-peer money transfers and tax filing easily accessible, said it will use the amount raised to further expand its market position, product suite and team.
The latest funding round, led by venture capital firms Meritech and Greylock, also includes investments from iNovia, Sagard, TSV and Redpoint.
The funding consists of C$250 million primary fundraising by Wealthsimple and a C$500 million secondary offering by holding company Power Corp of Canada, its largest shareholder.
Wealthsimple said it has seen rapid growth in the past 14 months as Canadians took an interest in stock trading during the COVID-19 pandemic.
Earlier this year, the company said it plans to grow revenue by adding premium features for its clients.
($1 = 1.2288 Canadian dollars)
(Reporting by Eva Mathews and Tiyashi Datta in Bengaluru; Editing by Shailesh Kuber and Shounak Dasgupta)
Ethereum breaks past $3,000 to quadruple in value in 2021
SINGAPORE (Reuters) –Cryptocurrency ether broke past $3,000 on Monday to set a new record high in a dazzling rally that has outshone the bigger bitcoin, as investors bet that ether will be of ever greater use in a decentralised future financial system.
Ether, the token transacted on the ethereum blockchain, rose 3% on the Bitstamp exchange to $3,051.99 by lunchtime in Asia. It is up more than 300% for the year so far, easily outpacing a 95% rise in the more popular bitcoin.
In part, the big rally is a catch-up to late 2020 gains in bitcoin, said James Quinn, managing director at Q9 Capital, a Hong Kong cryptocurrency private wealth manager.
It also reflects improvements to the ethereum blockchain, he said, and a growing shift towards "DeFi", or decentralised finance, which refers to transactions outside traditional banking for which the ethereum blockchain is a crucial platform.
"At first, the rally was really led by bitcoin because as a lot of the institutional investors came into the space, that would be their natural first port of call," Quinn said.
"But as the rally has matured over the last six months, you have DeFi and a lot of DeFi is built on ethereum."
The launch of ether exchange-traded funds in Canada and surging demand for ether wallets to transact non-fungible tokens such as digital art have also pushed up the price.
The ether/bitcoin cross rate has soared more than 100% this year and hit a 2.5-year high on Sunday, pointing to a degree of rotation into the second-biggest cryptocurrency as investors diversify their exposure.
"Surging DeFi volumes continue to push ethereum prices higher as investors gain confidence in crypto and see ethereum as a safe second-place asset," said Jehan Chu, managing partner at Hong Kong blockchain venture capital firm Kenetic Capital.
Illustrating the momentum for such new transactions, Bloomberg reported last week that the European Investment Bank plans on issuing a digital bond over the Ethereum blockchain, while JP Morgan plans a managed bitcoin fund.
Bitcoin, the world's biggest crypto asset with more than $1 trillion in market capitalisation, regained the $50,000 mark last week and hovered around $58,000 on Monday, up about 3% but well below its record high at $64,895.22.
The U.S. dollar was broadly steady. [FRX/]
(Reporting by Tom Westbrook and Vidya Ranganathan; Editing by Himani Sarkar & Shri Navaratnam)